Europe's southernmost country, Portugal, has an Iberian Peninsula border with Spain. Many facets of its culture have been influenced by its location on the Atlantic Ocean, including the national dishes of salt cod and grilled sardines, the popularity of the Algarve beaches, and the architecture, much of which was built during Portugal's prosperous maritime era between the 1500s and 1800s.
Portugal is endowed with beautiful beaches, a rocky coastline, cosmopolitan cities, and exceptional weather. It makes for the ideal—and underappreciated—vacation destination when it comes to wonderful food, plenty of wine, and reasonable rates.
In this article, we answered the most frequently asked questions by first time travelers to Portugal. 
Do I need a visa to visit Portugal?
For stays of up to 90 days, visitors from the United States and Canada do not need a visa to visit Portugal as tourists. The only thing to keep in mind is that your passport must be valid for at least six months from the date you enter Portugal.
You must apply for a residence visa if you plan to stay in Portugal for longer than the tourist restriction of 90 days out of every 180 days.
All other nationals will essentially follow the same procedure: to start the process of settling in Portugal, apply for a visa at the Portuguese embassy or general consulate that is closest to you.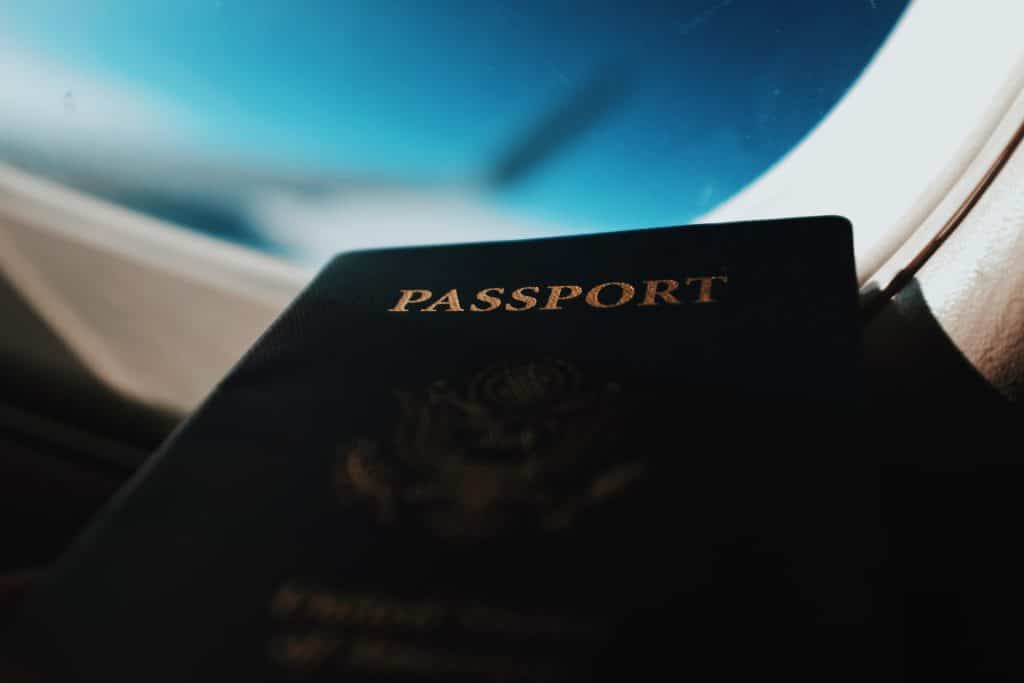 Is it possible to see Portugal on a budget?
Portugal has everything. It has friendly residents, the most stunning structures, a vastly underestimated food culture, and excellent weather. Portugal was long ignored in favor of its more well-known neighbors, such as Italy, Spain, and France, but in recent years, its standing has increased.
Even outside of Lisbon and Porto, Portugal is still one of the cheapest destinations in Western Europe. Portugal has a lot to offer outside its two most well-known cities, so you should definitely do that.
What type of adapter do I need in Portugal for the outlets?
A power plug adapter is required. The typical European plug is Type C. It is widely used in many nations, including many others outside of Europe, South America, and Asia. A type C outlet will also accept plugs of types E and F.
When is the best time to travel to Portugal?
Portugal is most beautiful in the spring (March to May), when it is awakening from the winter and is in bloom. You might also visit in the fall (between September and October), when many of the tourists have thinned out, the sun is still shining, and the temperature is mild.
How is the transportation within Portugal?
The nation's trains, trams, buses, taxis, and funiculars are hygienic, effective, and easy to use.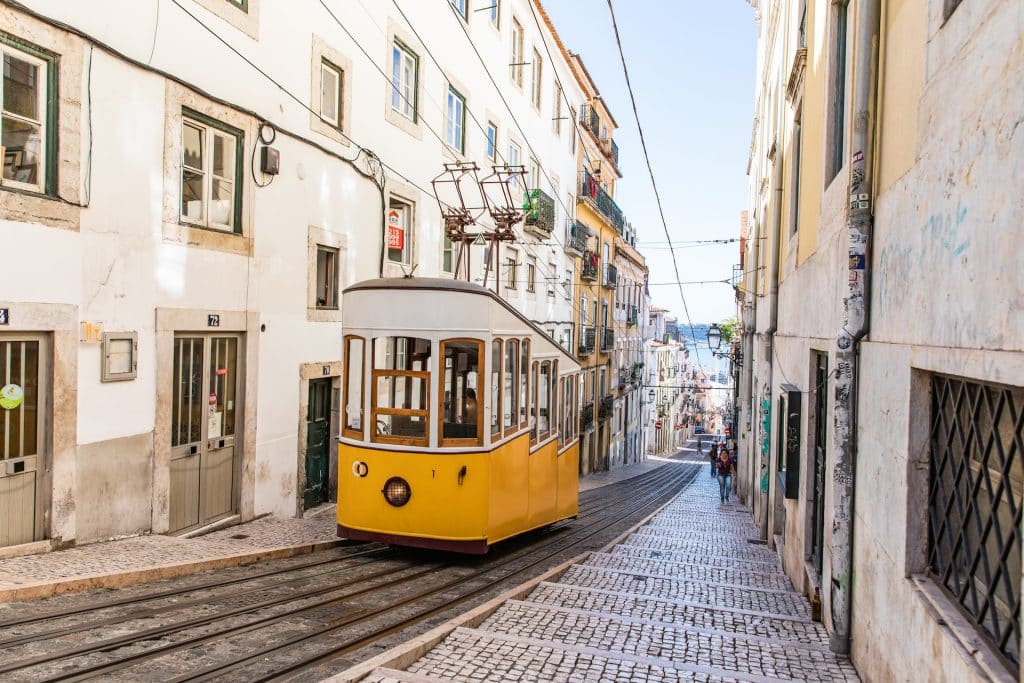 Is Portugal a family friendly destination?
Portugal is one of the best places in Europe for a family vacation since it has beautiful beaches, a great climate, and family-friendly resorts. Portugal offers a high level of service and consideration for families, especially when traveling with young children. Visitors will be pleasantly surprised.
What language is spoken in Portugal?
Portuguese, sometimes known as Portuguese Português, is a Romance language that is used in Brazil, Portugal, and other former and present-day Portuguese colonial areas. Galician is a language that is spoken in northwest Spain and has ties to Portuguese.
What currency is used in Portugal?
The Euro is the nation's currency. 19 of the European Union's 27 member states use the euro as their official currency. Whether you're a foreigner or a visitor, Portugal is a country where money is spent. Portugal is a cash-centric nation, even though credit and debit cards are frequently accepted there. Although, it happens frequently in the US when making little purchases. It is unusual in Portugal. If you must do that (and you most likely will), try making a purchase at a chain store or a really crowded eatery. They'll be more inclined to assist you.
Dos and don'ts in Portugal?
In Portugal, they are quite accustomed to proper welcome and manners. Women are permitted to embrace and kiss each other, and everyone extends a handshake. The Portuguese are more quiet and formal than people in other Western European nations.
Portuguese people typically wear modest clothing that exudes quality and elegance. When attending formal settings like a church, it is extremely vital to dress respectfully. The use of casual clothing in public, such as going barefoot or wearing beachwear, might make one appear uncultured.
What is Portugal good for?
Portugal is well-known for its unique seafood delicacies, well-liked beach locations, and architecture from the 16th to the 19th centuries, when this nation was a robust maritime empire. Additionally, it is renowned for its port wine, fado music, ancient cities, and soccer superstars.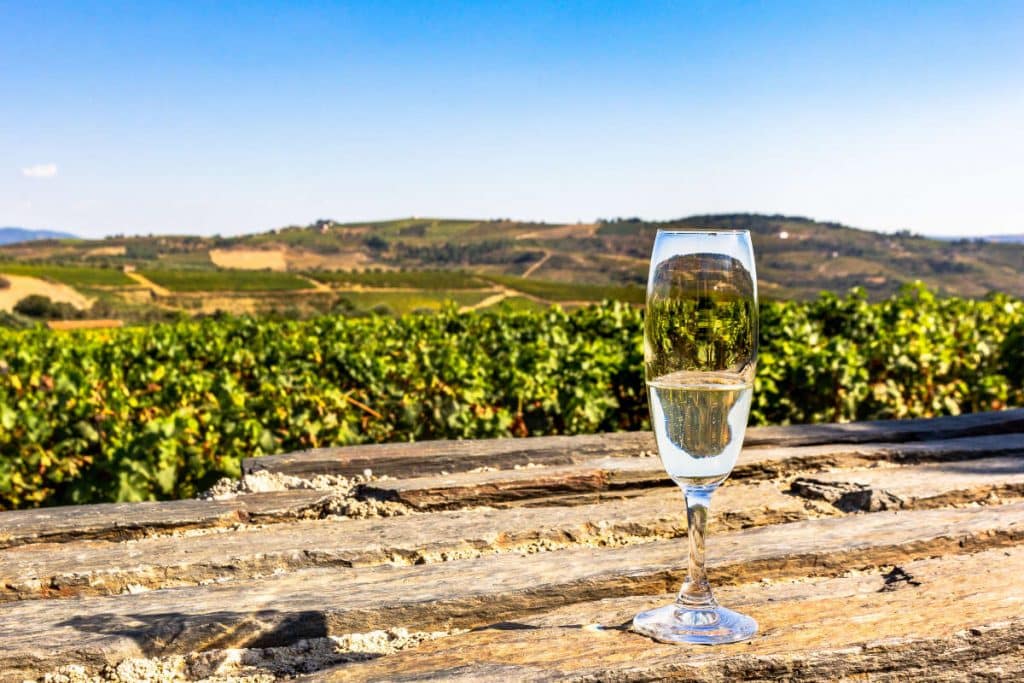 What should I be careful of in Portugal?
The majority of travelers never experience any sort of significant threat or danger. However, as in any other place on the globe, you should be careful of pickpocketing and fraud in the major tourist spots. However, you don't want to take the chance of having an issue and being uninsured!
Can I drink water from the tap in Portugal?
In Portugal, 98.7% of the tap water is suitable for human consumption. Cost and flavor are the primary factors behind the widespread use of bottled water. You can request tap water in restaurants, even though they normally serve bottled water.
Will my credit/debit card work in Portugal?
Although American Express credit cards are not frequently accepted everywhere in Portugal, Visa and MasterCard are. Inns with the Diners Club logo are the only locations that accept Discover cards.
Where should I visit, and what should I do?
Lisbon, Portugal's vibrant and cosmopolitan city, is well served by an effective and affordable public transportation system and serves as the primary point of entry for the majority of tourists.
Is crime high in Portugal?
Portugal usually has low crime rates, and the majority of crimes are non-violent. Portugal's security and peace indicators are superior to those of other nations; it is ranked as the fourth-most peaceful nation in the world by Vision of Humanity's 2021 Global Peace Index.
What makes Portugal special?
History and culture; cuisine and wines; beaches; surfing; music festivals; and, above all, the generally amiable, outgoing, and sincere Portuguese people.
What is the capital of Portugal?
Portugal's capital and largest city is Lisbon. It is the westernmost large city located in continental Europe, as well as its westernmost capital city and the only one along the Atlantic coast.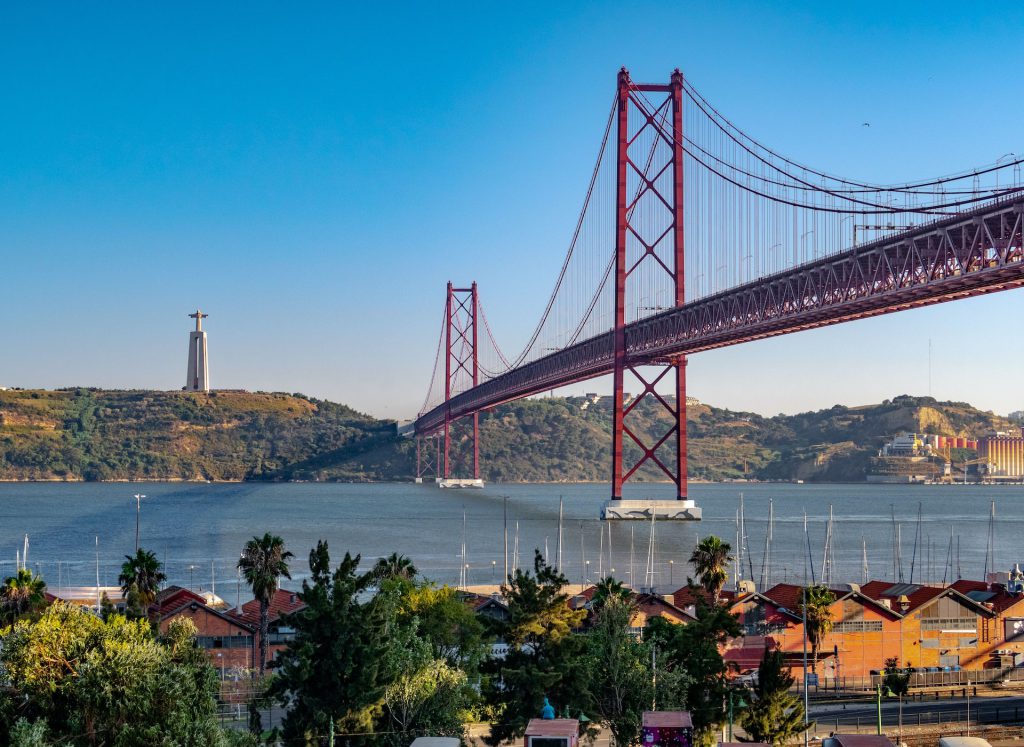 What attracts people to Portugal?
There are countless factors that make it a popular tourist destination. It's not just a tourist destination when you talk about the beaches, local cuisine, soccer, vibrant people, perfect weather, low travel expenses, and exceptional landscape. Many people are considering relocating to Portugal and making it their permanent home.
Salted cod, or bacalhau, won't be found in Portugal; rather, bacalhau will find you. Bacalhau, which harkens back to a pre-refrigeration method of preserving fish in salt, persisted in Portugal despite technological developments.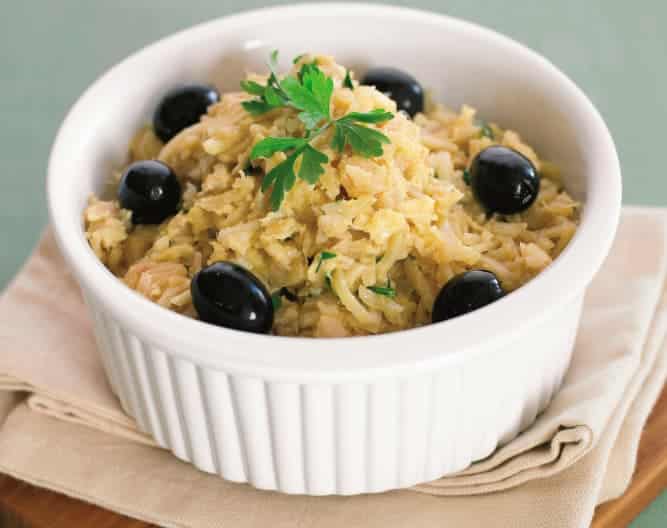 For travelling to and from Lisbon to Lagos, do people recommend renting a car or taking the train?
Given how calm the travel is, taking the train from Lisbon to Lagos is convenient if you want to unwind, sleep, or even complete some work. It's really wonderful to have some room and space for the four-hour train trip because the trains are also pretty roomy. Unfortunately, the cost of the trains is a little higher than that of the buses, but I suppose you get what you pay for. One of the most practical and affordable ways to travel there is via bus from Lisbon to Lagos. It's considerably less expensive, but takes just as long as the train. Therefore, in this instance, the bus offers you the best value for your money.
In Portugal, public transportation is so inexpensive that we much prefer using the bus or train to renting a car. We also wish to point out that using Portuguese motorways requires paying tolls. It's a small additional fee, but you should still factor it into the cost of your rental automobile.
Do I need any special vaccinations?
The most recent travel guidance for Portugal You should take the usual safety precautions. Portugal no longer requires a COVID-19 immunization record or a COVID-19 test result that is negative. A face mask is required on public transportation and in healthcare facilities. The COVID-19 community transmission rate is still high. Tetanus vaccination is an additional option. Hepatitis A and B vaccines are only indicated for people who are at the greatest risk. In this nation, there is no need for a certificate of yellow fever vaccination.
Is there Uber in Portugal?
The majority of Portugal's larger cities, including Lisbon, Porto, Coimbra, Aveiro, Braga, and Guimares, now provide Uber service. Although only the larger cities, villages, and resorts really use it in the Algarve, it does operate there.
Is there tipping in Portugal?
Portugal doesn't generally have a culture of tipping; there aren't any set norms, and various people have different customs. In restaurants, you can leave a tip that ranges from 5 to 10 percent of the bill. So, if the dinner costs €37, for instance, you can pay €40 and instruct them to save the difference.
Does it snow in Portugal?
It does snow in Portugal, but usually only in the northern Serra da Estrela mountain range. A lake or river freezing over is essentially unheard of because it rarely drops below freezing anywhere in the country.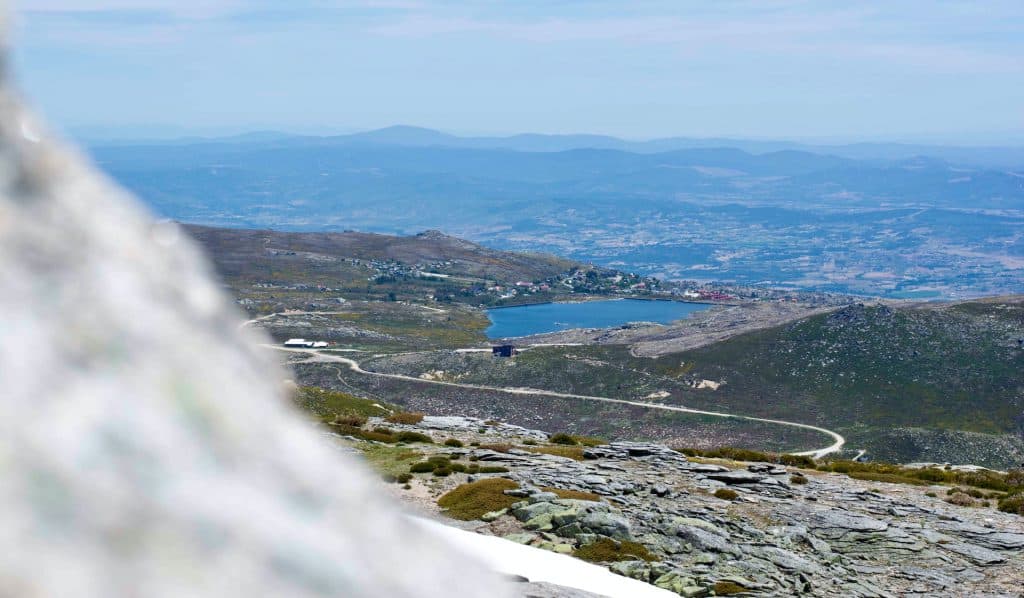 Whether you were seeking guidance on visa requirements, transportation options, or the best time to visit, we have aimed to address your inquiries and assist you in planning your trip. As you prepare to embark on your Portuguese adventure, remember that this remarkable nation is brimming with historical treasures, breathtaking landscapes, and warm hospitality.
Embrace the vibrant culture, indulge in delectable cuisine, and immerse yourself in the rich tapestry of Portugal's traditions. From the bustling streets of Lisbon to the charming villages of the countryside, Portugal eagerly awaits your exploration.
Have a remarkable journey, filled with unforgettable experiences and cherished memories.
Any other question you want an answer to? Let us know below!