Welcome to Cyprus! , the Mediterranean's third-largest island, is a popular tourist destination with something for everyone. Cyprus is a must-see destination, with its crystal-clear waters and sandy beaches, as well as its historic ruins and rich cultural history.
The island has a rich history spanning over 10,000 years, with influences from Greeks, Romans, Byzantines, and Ottomans, creating a distinct cultural combination. Whether you want to see historical monuments, eat local cuisine, or simply relax in the Mediterranean sun, Cyprus has it all.
With a 7-day itinerary, you'll have the perfect opportunity to explore the captivating island's rich history, stunning landscapes, and charming coastal towns. Renting a car in Paphos, a popular starting point, will provide you with the flexibility to discover the island at your own pace.
So, if you have 6 or 7 days to spend in Cyprus, and want to make the most of the trip, here's the perfect itinerary for you.
Fly in to Paphos
Rent a car
Day 1 – Paphos
While you'll most likely be picking up your rental car, unpacking, and wanting to relax on your first day, we recommend that you take it easy. Paphos is an excellent starting point for your Cyprus journey. Paphos, located on Cyprus's southwest coast, is a famous tourist destination with a broad choice of activities and attractions for visitors.
Explore the city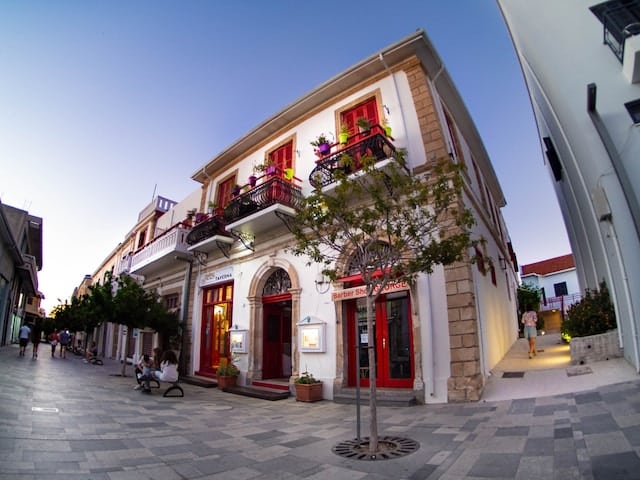 Visit the UNESCO World Heritage Site: 'Tombs of the Kings'
A must-see attraction is the Paphos Archaeological Park, which features beautiful mosaics and Roman ruins. The UNESCO World Heritage Site of the Tombs of the Kings, an ancient burial site with artistically carved tombs and underground rooms, is one of the best things to do in Paphos.
A tour around the Tombs of the Kings and Paphos Harbor offers a fascinating blend of history, archaeology, and coastal charm.
Tourists can spend around 1–2 hours exploring the Tombs of the Kings, depending on their interest in history and archaeology. The site offers a self-guided experience, allowing visitors to discover the tombs at their own pace. Informational signs are available throughout the area to provide historical context.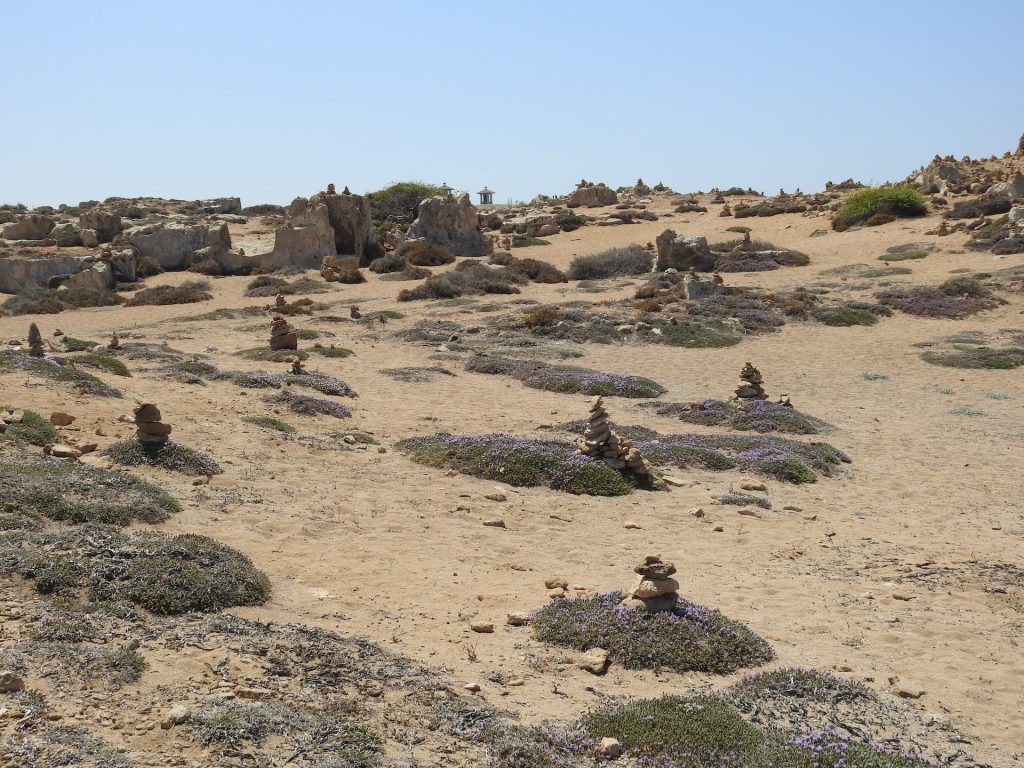 The Tombs of the Kings are an outstanding archaeological site located in Kato Pafos (the old section of Paphos) that is a UNESCO World Heritage Site. The Hellenistic and Roman tombs are carved out of solid rock and exhibit spectacular architectural elements including columns, frescoes, and complex sculptures. Visitors can explore the underground chambers and see the magnificent tombs, which provide insight into the burial rituals of the time's elite.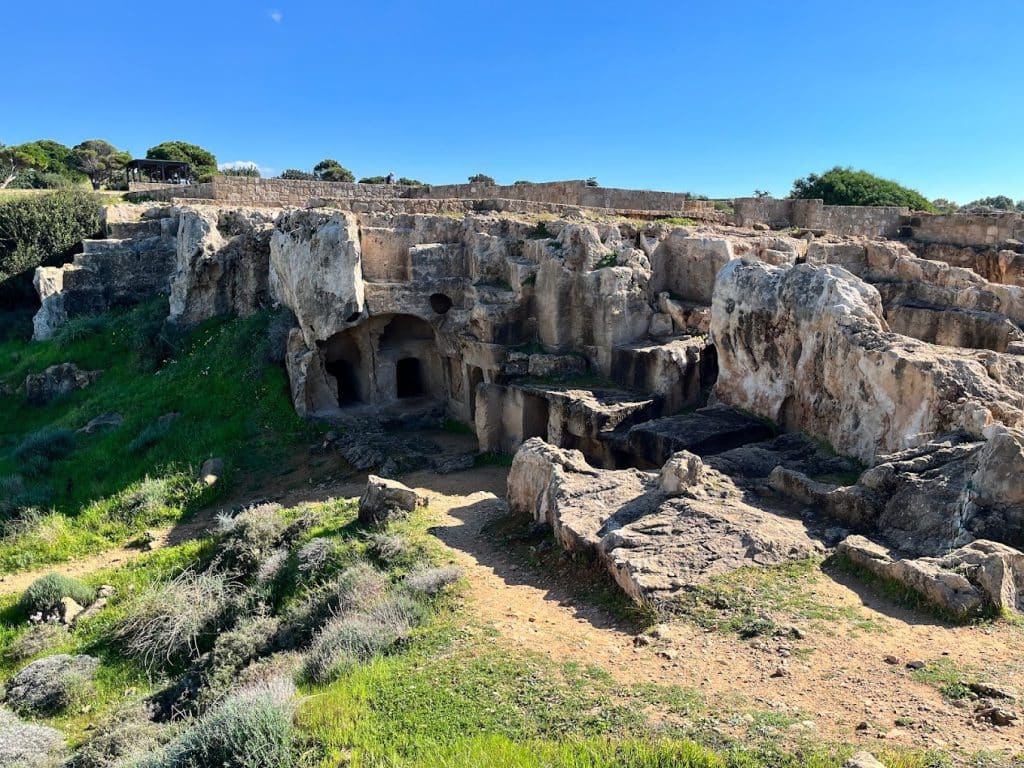 The Tombs of the Kings is an enthralling sight that exhibits Cyprus's rich history and culture, and it is a must-see for anybody interested in archaeology or ancient civilizations.
End the day with the nice plunge in the water & a lovely stroll in the harbor
Paphos is home to some of the best beaches on the island which are ideal for swimming, sunbathing, and water sports. Tourists can spend a couple of hours or more at Paphos Harbor. Enjoy a leisurely walk along the promenade, browse through local shops, or relax at one of the seaside cafés.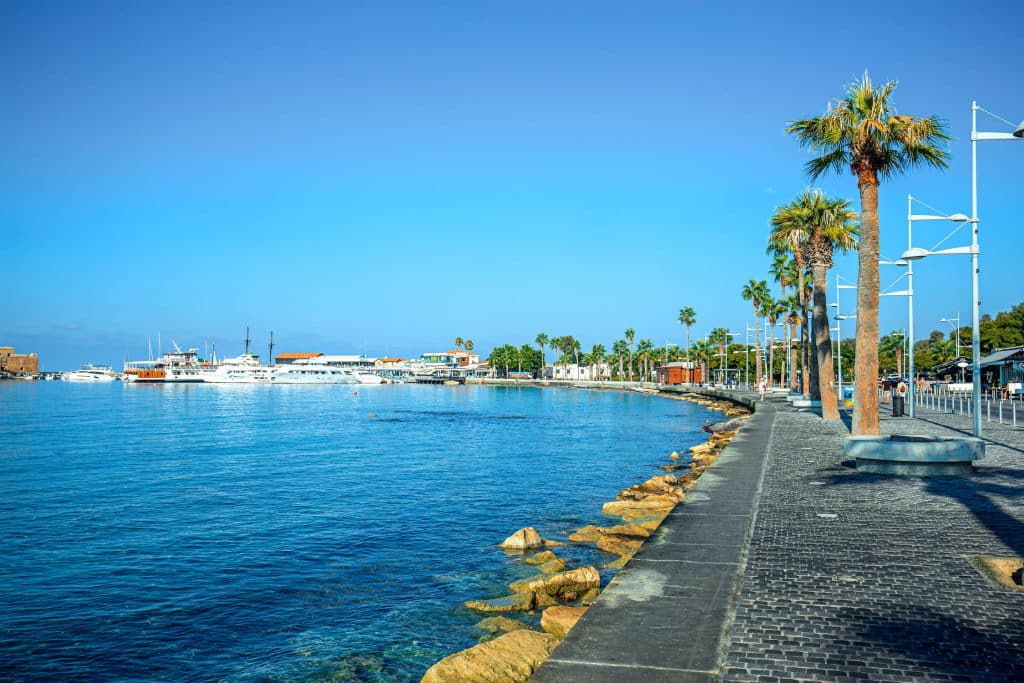 The attractive harbor area, with its charming cafés, restaurants, and stores, is also worth a visit, and the old Paphos Castle, positioned on the harbor's edge, offers breathtaking views of the Mediterranean Sea. Paphos is also famed for its wine, and visitors can take a tour of one of the local wineries to enjoy some of the greatest vintages from the region.
There are numerous dining options near the Tombs of the Kings and Paphos Harbor. Various restaurants and cafés offer traditional Cypriot cuisine, international dishes, seafood, and more. Some popular choices include:
Poseidon Restaurant: A seaside eatery serving fresh seafood and Cypriot specialties with stunning harbor views.
Muse Café Kitchen Bar: A cozy café offering a selection of coffee, light bites, and desserts, perfect for a quick break or snack.
Ta Kimata Restaurant: A family-friendly restaurant known for its authentic Cypriot dishes and warm hospitality.
Day 2 – Don't miss the Avakas Gorge Trail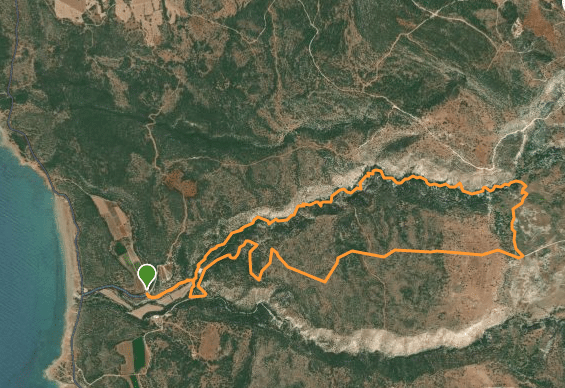 Traveling from Paphos to Avakas Gorge Trail takes approximately 40 minutes by car. The scenic drive offers beautiful views of the Cypriot countryside and coastal areas. It's recommended to spend a whole day visiting Avakas Gorge Trail to fully explore and appreciate its natural beauty.
The course takes around 2–3 hours to complete, depending on your pace and the time spent admiring the surroundings. It's important to note that the trail can be challenging at times, with uneven terrain and narrow passages, so wearing appropriate footwear and carrying water is advised.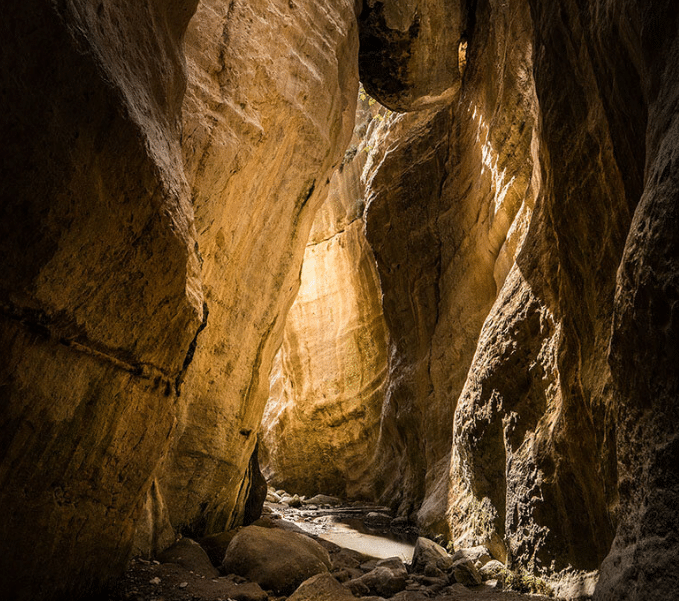 Avakas Gorge Trail is located in a relatively remote area with limited dining options directly nearby. Packing a picnic or bringing snacks and water to sustain yourself during the hike is advisable. However, some restaurants and cafés are available in nearby villages, such as Neo Chorio or Pegeia, where you can enjoy a meal before or after visiting Avakas Gorge Trail.
Tourists can spend several hours exploring Avakas Gorge Trail, including hiking and appreciating the breathtaking scenery. However, it's important to note that no camping facilities are within the gorge, so overnight stays are prohibited.
Avakas Gorge Trail is accessible on foot, and hiking is the primary mode of exploring the trail. The trailhead is easily accessible by car, and once you park, you can continue on foot to navigate the gorge. Following the marked trail and exercising caution while hiking is essential, as some sections can be challenging and slippery.
Overall, a day trip from Paphos to Avakas Gorge Trail allows tourists to immerse yourself in the natural wonders of Cyprus and experience the beauty of the island's landscapes.
Day 3 – Baths of Aphrodite and Aphrodite's Beach
The journey from Avakas Gorge Trail to the Baths of Aphrodite and Aphrodite's Beach takes approximately 15–20 minutes by car. It's a short and scenic drive through the picturesque Cypriot countryside, offering glimpses of the Mediterranean Sea along the way.
The Baths of Aphrodite are roughly an hour's drive from Paphos's center and are well worth seeing.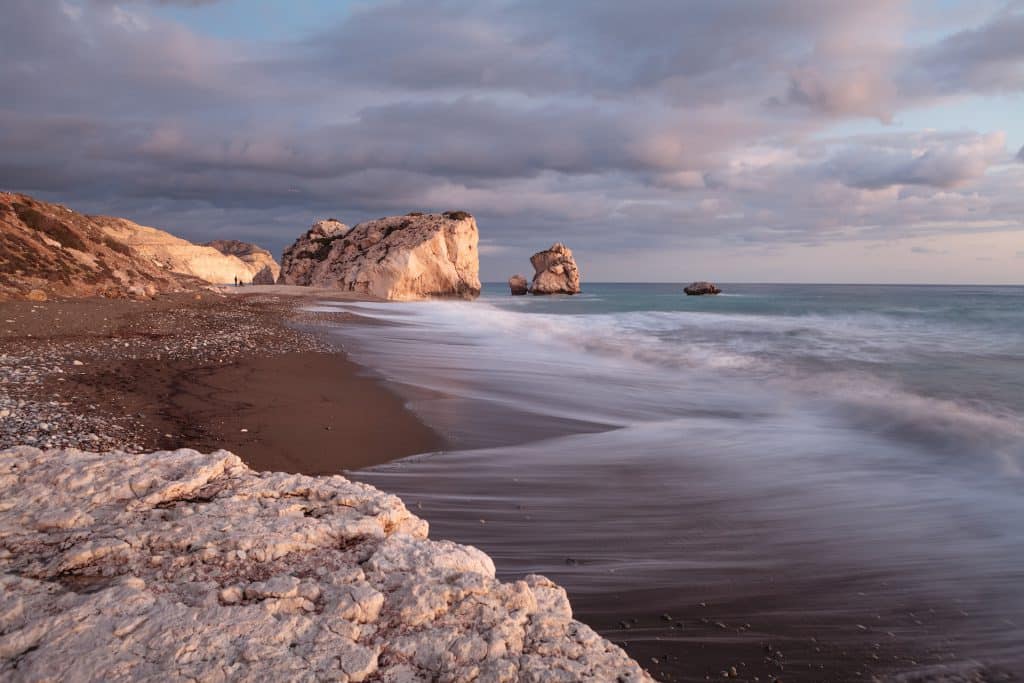 The Baths of Aphrodite and Aphrodite's Beach, located on Cyprus's Akamas Peninsula, provide visitors with a one-of-a-kind experience. According to Greek mythology, the goddess Aphrodite bathed in the natural spring waters at the Baths of Aphrodite, which are now a renowned tourist destination.
Tourists can access the Baths by walking through the magnificent nature paths of Akamas National Park and then taking a rejuvenating bath in the spring's crystal-clear waters. Another must-see site in the vicinity is Aphrodite's Beach, which has golden sands and blue waters. It provides a calm and private setting for swimming, sunbathing, and taking in the breathtaking views of the Akamas coastline.
The area also has a diverse flora and fauna, including rare orchids and sea turtles, making it a perfect location for environment enthusiasts. The Baths of Aphrodite and Aphrodite's Beach are a must-see for anybody visiting Cyprus because of its combination of natural beauty, mythology, and history.
There are no specific restaurants or cafes located directly at the Baths of Aphrodite or Aphrodite's Beach. However, there are a few dining options in the nearby village of Neo Chorio, where visitors can find traditional Cypriot taverns and restaurants serving delicious local cuisine. These establishments offer a range of fresh seafood, traditional meze (a selection of small dishes), and other Mediterranean delights.
Parking spaces are available near the Baths of Aphrodite, allowing visitors to easily access the site and nearby beach. It's advisable to arrive early, especially during peak tourist seasons, to secure a parking spot.
Visitors can explore the Baths of Aphrodite and Aphrodite's Beach primarily on foot. The Baths of Aphrodite have a designated walking path that leads to the various points of interest. Aphrodite's Beach is easily accessible by foot as well, with a short walk from the parking area. It's recommended to wear comfortable shoes, bring sunscreen, and pack essentials for a beach outing.
Day 4 – Coral Bay & Edro III Shipwreck
Coral Bay, a stunningly lovely beach, is only 20 minutes north of Paphos' center. Coral Bay is a well-known tourist destination thanks to its beautiful sandy beaches and crystal-clear waters. Relaxing on the beach and soaking up the Mediterranean sun is one of the best things to do in Coral Bay.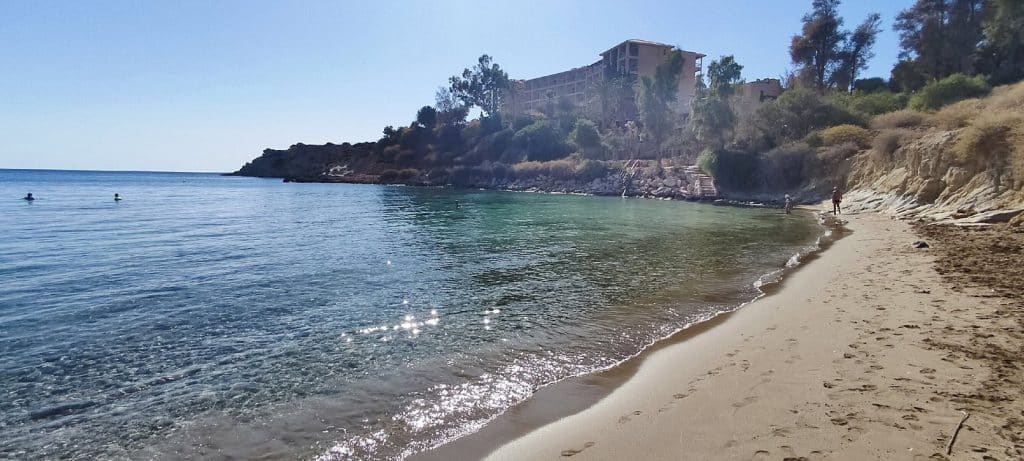 The beach is ideal for swimming, sunbathing, and water sports such as jet skiing, parasailing, and scuba diving. There are also a number of restaurants and cafes in the vicinity that serve wonderful local cuisine and cool drinks. For those looking for a little adventure, Coral Bay has plenty of hiking, biking, and exploring options in the surrounding area.
Day trips to surrounding sights such as the Akamas Peninsula or the Paphos Archaeological Park are also available. Coral Bay is a perfect place for anyone looking for a quiet and rejuvenating holiday in Cyprus, thanks to its gorgeous beaches, water sports, and natural beauty.
Shipwreck
One of the highlights in the area is the Edro III Shipwreck. This fascinating shipwreck has been a landmark since it was grounded on the coast in 2011. Spend about one to two hours exploring the wreckage, immersing yourself in its history and atmosphere.
To reach the shipwreck, you can take a leisurely walk along the picturesque coastline or drive to the site. There is ample parking available near the wreckage. After exploring, you can relax at nearby restaurants and cafés, enjoying traditional dishes and the breathtaking coastal views.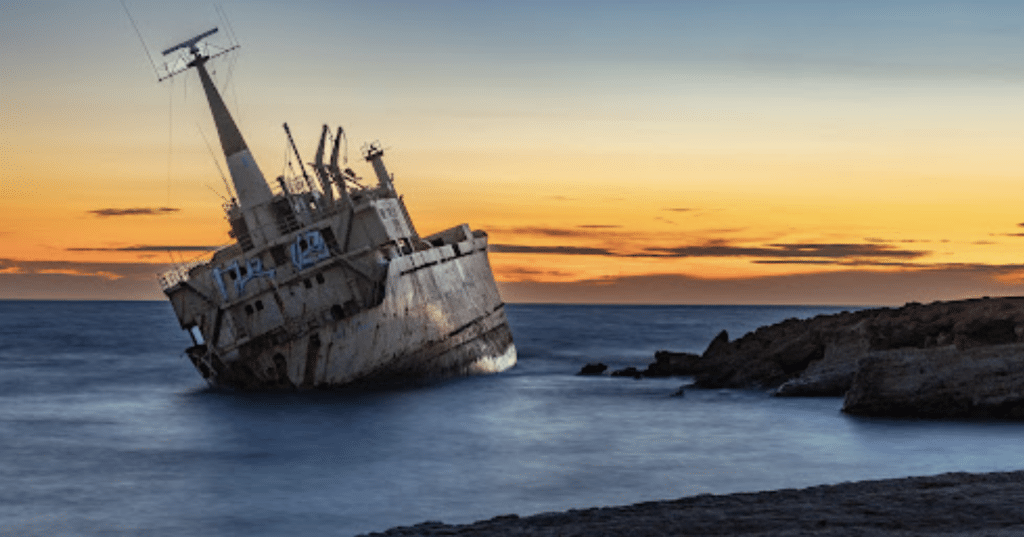 Day 5 – Day trip to Limassol
Just one and a half our away from Paphos, the big city of Limassol is situated. Worth a visit.
One full day for a city trip will be more than enough. If you opt to stay in Limassol for a day or two, you may refer to our recommendation of the Best Hotels to Stay in Limassol
When you arrive at Limassol with the car, we recommended this Car Parking.
The tour from Coral Bay and the Edro III Shipwreck to Limassol Marina and the Old Town offers a diverse experience, combining natural beauty, maritime history, and cultural exploration.
Tourists can allocate a full day for this tour, allowing ample time to enjoy Coral Bay and the Edro III Shipwreck, explore Limassol Marina, and immerse themselves in the atmosphere of the Old Town. It provides enough time to leisurely experience each location and take in their unique offerings.
The Limassol Marina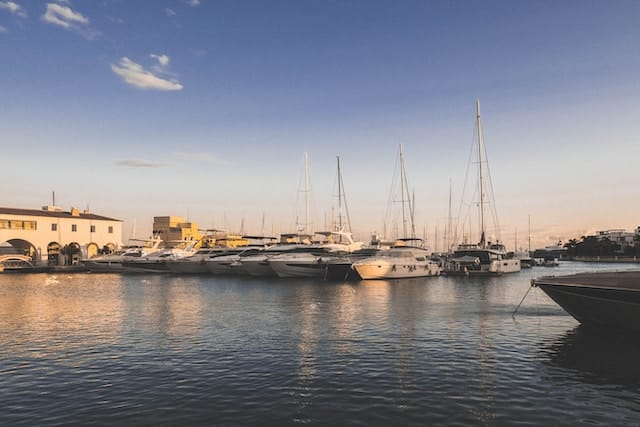 Limassol Marina is a modern and vibrant waterfront development in the city of Limassol. It offers a sophisticated atmosphere with luxury yachts, stylish residences, and a range of dining and entertainment options. The marina is perfect for a leisurely stroll, admiring the boats, and enjoying the cosmopolitan ambiance.
The Old Town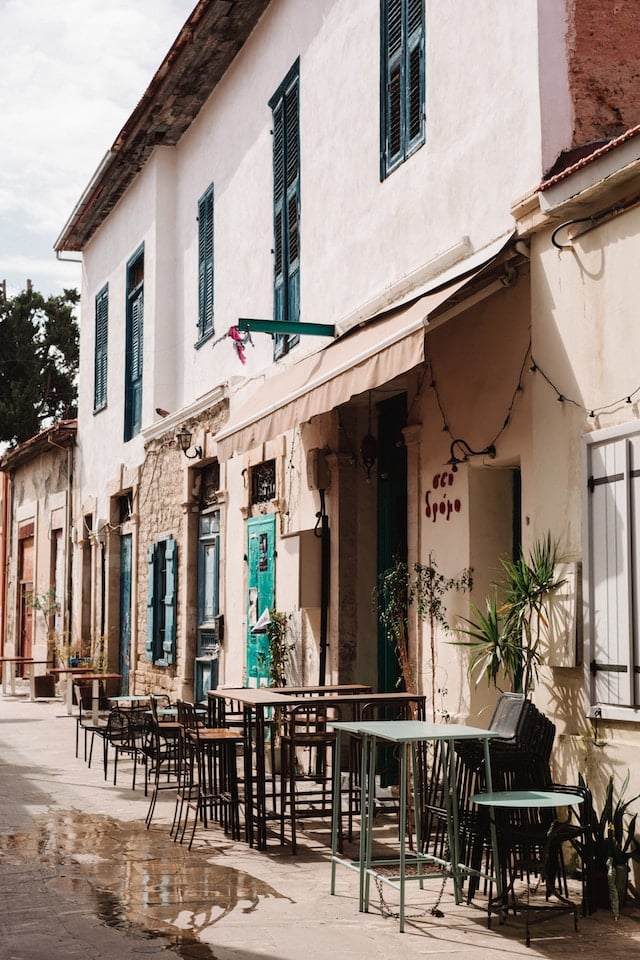 Limassol's Old Town is a charming area with a mix of traditional and modern elements. It features narrow streets, colorful buildings, and historical landmarks. Visitors can explore the medieval Limassol Castle, stroll along Anexartisias Street (the main shopping street), and visit the Agia Napa Church, among other attractions.
Need inspiration what to do in and around Limassol? Watch our video
Limassol Marina and the Old Town offer a wide range of dining options, catering to various tastes and preferences. Here are a few suggestions:
Marina Breeze Lounge Bar: A trendy waterfront bar serving refreshing cocktails and a selection of Mediterranean-inspired dishes.
Meze Taverna Restaurant: A traditional tavern offering authentic Cypriot meze, featuring a variety of small dishes.
Day 6 – Paphos Aphrodite Waterpark
It wouldn't be a vacation to a fun and hot area if you didn't also check out the local waterpark. Paphos Aphrodite Waterpark is a family-friendly attraction on Cyprus's west coast that offers a variety of activities and attractions for tourists of all ages.
Aphrodite Waterpark has its own parking lot. It's recommended to arrive early, especially during peak tourist seasons, to secure a parking spot.
The distance from Limassol is around 65 kilometers, and the journey takes approximately 45 minutes to an hour, depending on traffic conditions. Having a car allows you to have more flexibility and freedom in exploring both destinations.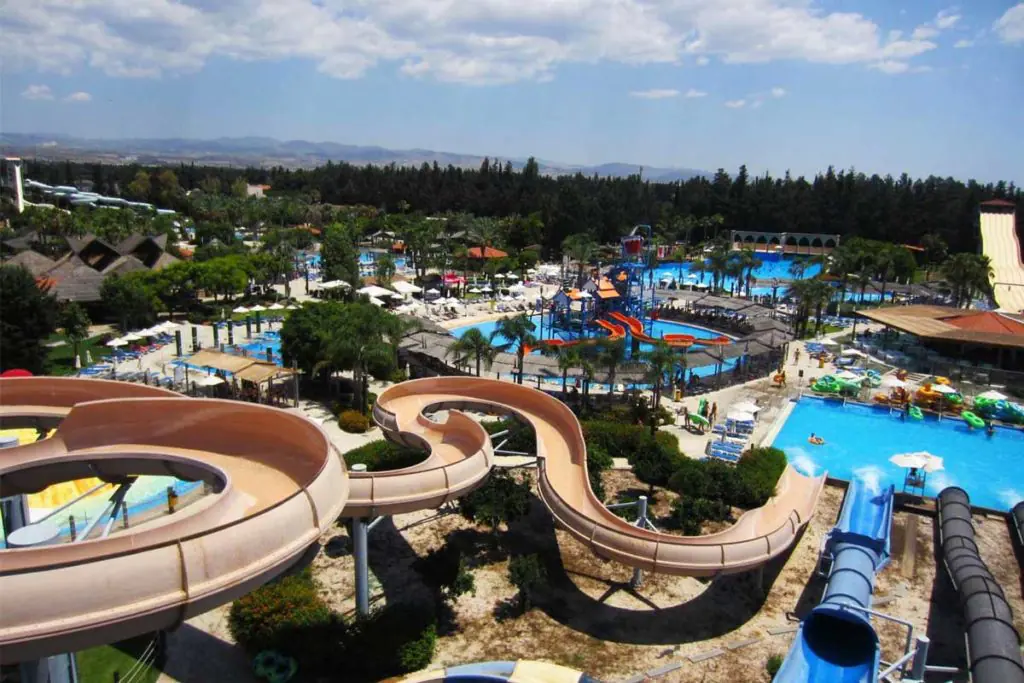 One of the waterpark's biggest draws is its variety of water slides, which includes the daring Kamikaze, the winding Twister, and the exciting Family Rafting. Guests can also unwind by floating along the lazy river or enjoying the wave pool. There is a designated kids' area with smaller slides and water attractions for younger people. Aside from water activities, the park has a variety of facilities and services, such as restaurants, cafés, and stores.
To fully enjoy the waterpark and explore Limassol, allocate a full day for this trip. Spend the morning in Limassol, immersing yourself in its cultural and historical attractions. Then, head to Paphos Aphrodite Waterpark for an afternoon of water fun. Plan to arrive early at the waterpark to make the most of your visit.
Day 7 – Eleouthkia Botanical Park, Bonamare Beach Bar cafe & Aprhodite Rock / Viewpoint
Although your final day will most likely be spent packing and returning to the airport, it doesn't mean you can't view one last sight before you leave!
Eleouthkia Botanical Park is only 5 minutes from the airport, so you might spend a couple of hours there depending on your flight times.
Eleouthkia Botanical Park
The Eleouthkia Botanical Park is a wonderful location for nature lovers and botany enthusiasts. The park is 50,000 square meters in size and home to approximately 1,500 plant species from Cyprus and around the world. A children's playground, picnic spots, and a café serving traditional Cyprus cuisine are also available at the park.
To fully explore Eleouthkia Botanical Park and appreciate its beauty, it is recommended to allocate around 2–3 hours for a visit. This timeframe allows ample time to stroll through the various themed gardens leisurely, enjoy the tranquil ambiance, and learn about the diverse plant life through guided tours or informational displays. The park offers a serene environment for nature enthusiasts and is a great place to relax and rejuvenate.
The Aprhodite Rock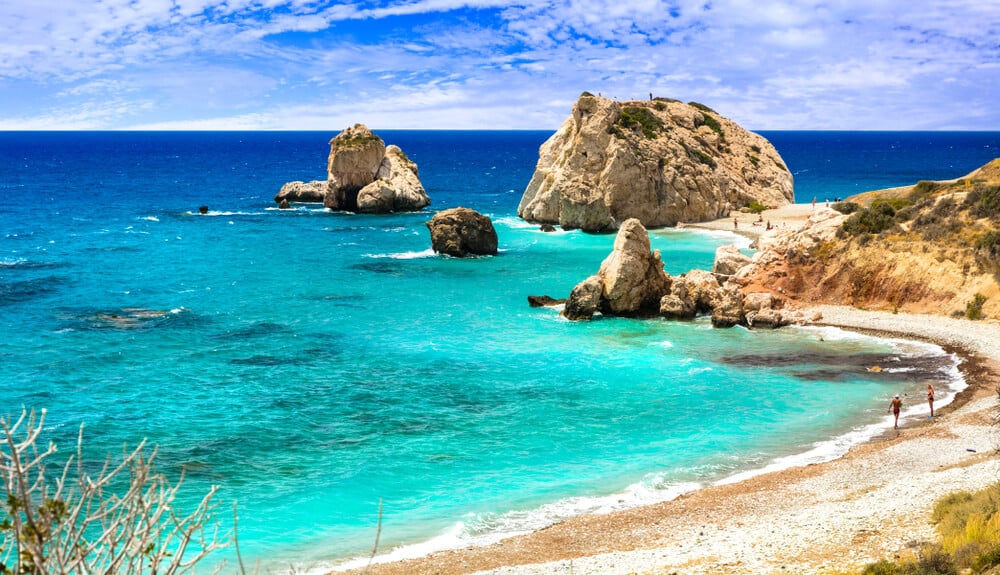 Aphrodite Rock/Viewpoint, known for its breathtaking views and the iconic rock formation, is a short distance away. Spending around 30 minutes to an hour at the viewpoint allows ample time to take in the panoramic vistas and capture memorable photographs.
The beach bar café offers a stunning coastal setting with beachside seating, where visitors can enjoy refreshments, snacks, or a leisurely meal. The duration of your stay at the beach bar café depends on personal preference, but an hour or two should suffice to soak in the beautiful surroundings and enjoy the beach atmosphere.
There are several dining options near Eleouthkia Botanical Park and the surrounding area. Some popular restaurants and cafes that tourists can visit include:
The Garden Restaurant: A charming eatery offering a variety of Mediterranean dishes and local specialties. It's located within a short drive from the park.
Lemon Tree Restaurant: A cozy restaurant serving traditional Cypriot cuisine with a modern twist. It's known for its warm hospitality and inviting ambiance.
Olivos Restaurant: This restaurant offers a wide range of international and local dishes in a relaxed setting. It's a great place to unwind and enjoy a satisfying meal.
Please keep in mind that availability and operating hours of these establishments may vary, so it's best to check in advance or ask locally for the most up-to-date information.
Eleouthkia Botanical Park, Bonamare Beach Bar Cafe, and Aphrodite Rock/Viewpoint are relatively close to each other, making it convenient for tourists to explore these attractions. The best way to get around and visit these places is by car. Parking spaces are available at Eleouthkia Botanical Park and the beach bar cafe, allowing visitors to access these locations easily.
As for transportation from the airport, it would depend on the specific airport you are referring to. It's recommended to check the distance and transportation options available, such as taxis, rental cars, or shuttle services, to reach the area comfortably and efficiently.
Tourists can roam around these attractions both on foot and by car. Eleouthkia Botanical Park and Aphrodite Rock/Viewpoint are accessible by foot, while having a car allows for more straightforward navigation and flexibility to explore the surrounding areas.
You may also consider our full list of Top 11 Things To Do In Cyprus for more fun while staying in Cyprus.
When staying in Cyprus for a 7-day itinerary, here are some valuable tips and resources to enhance your experience:
Renting a car is highly recommended for exploring Cyprus. It provides flexibility and convenience, allowing you to easily reach various attractions and navigate the island at your own pace. Remember to have a valid driver's license and familiarize yourself with local driving regulations.
The official currency in Cyprus is the Euro (EUR). Carrying some cash for smaller establishments is advisable, although credit cards are widely accepted in most places.
The official languages in Cyprus are Greek and Turkish. English is widely spoken, especially in tourist areas, so communication should not be a significant issue.
Cyprus enjoys a Mediterranean climate with mild winters and hot summers. Check the weather forecast before your trip and pack accordingly, including sunscreen, hats, and light clothing for the summer months.
Cyprus is generally a safe destination for travelers. However, exercise caution and be mindful of your belongings, especially in crowded areas or tourist hotspots. It's always recommended to have travel insurance to cover any unexpected situations.
Respect the local customs and traditions. When visiting religious sites or churches, dress modestly and be mindful of any guidelines or restrictions. It's also polite to greet locals with a friendly "Kalimera" (good morning) or "Kalispera" (good evening).
Use the various tourist information centers in major cities and tourist areas. They provide maps, brochures, and helpful advice on local attractions, events, and transportation.
Cyprus offers a delectable culinary scene with Greek, Turkish, and Middle Eastern influences. Don't miss the opportunity to try traditional dishes such as souvlaki, moussaka, halloumi cheese, and traditional Cypriot meze. Seek local recommendations or explore local food markets for an authentic gastronomic experience.
Plan and book accommodations and popular attractions in advance, especially during peak tourist seasons, to secure your preferred options. Embrace the relaxed Mediterranean lifestyle, savor the local flavors, and enjoy Cyprus's warm hospitality during your 7-day itinerary.
You may also consider our full list of Top 11 Things To Do In Cyprus for more fun while staying in Cyprus.
With its stunning beaches, rich history, and vibrant culture, Cyprus offers a week-long adventure that will leave you mesmerized. From exploring ancient ruins to indulging in mouthwatering cuisine, this 7-day itinerary provides an unforgettable journey through the beauty and charm of the island. Whether you're seeking relaxation or exhilarating activities, Cyprus has something for everyone, ensuring an incredible vacation from start to finish.
Let us know in the comments below of the best places you liked most! Enjoy your adventure!