Welcome to Lisbon, the vibrant and captivating capital city of Portugal. Nestled on the scenic banks of the Tagus River, Lisbon beckons with its rich history, charming neighborhoods, and a lively atmosphere that never fails to captivate visitors.
From its iconic landmarks like the stunning Belém Tower and the magnificent Jerónimos Monastery to its vibrant neighborhoods like Alfama and Bairro Alto, Lisbon offers a plethora of experiences waiting to be explored. Whether you're an architecture enthusiast, a food lover, a history buff, or simply seeking to soak in the local culture, this list of the top 16 places to visit in Lisbon will guide you through the must-see attractions and hidden gems that make this city a true gem of Europe.
Get ready to embark on an unforgettable journey through the enchanting streets and vibrant neighborhoods of Lisbon.
16. Boat party
The Tagus river in Lisbon is famous for its boat parties. What's not to love about an open bar, on-board DJ, dance floor, and photographer? The boat party will not only show off some of the city's best-kept secrets, but it will also allow tourists to make new friends and meet like-minded people. A boat party in Lisbon is a must-do for solo travelers visiting Portugal.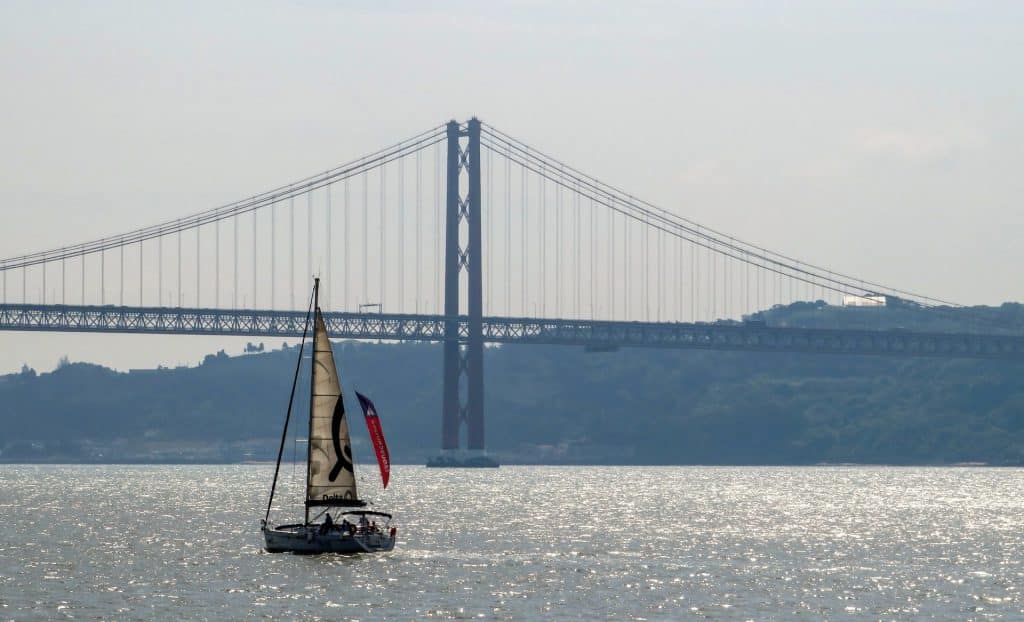 15. Behold the Street Art
During your trip to Lisbon, you will notice graffiti all around the city. Most of it is random words or phrases that aren't appealing to the eye. However, there are a few genuine creative masterpieces scattered throughout the city. The spectacular Raposa de Bordalo II, located near the Time Out Market, is a tourist favorite. It's a brightly colored fox-like creature made with paint and other materials to give it a 3D impression. You should definitely check it out while strolling through the streets of Lisbon.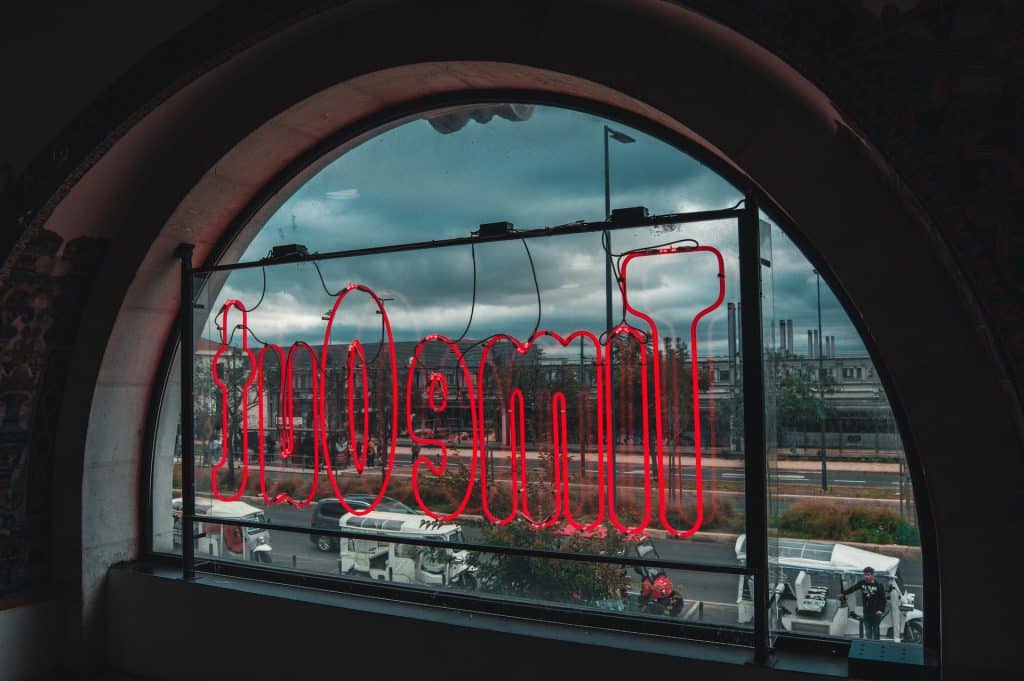 14. Explore Belém's Historic Neighborhood
Belém is one of Lisbon's most well-known neighborhoods. Although not very central, tram number 15 from Cais do Sodré station makes it reasonably accessible. There are a few must-see attractions in Lisbon's most ancient neighborhoods.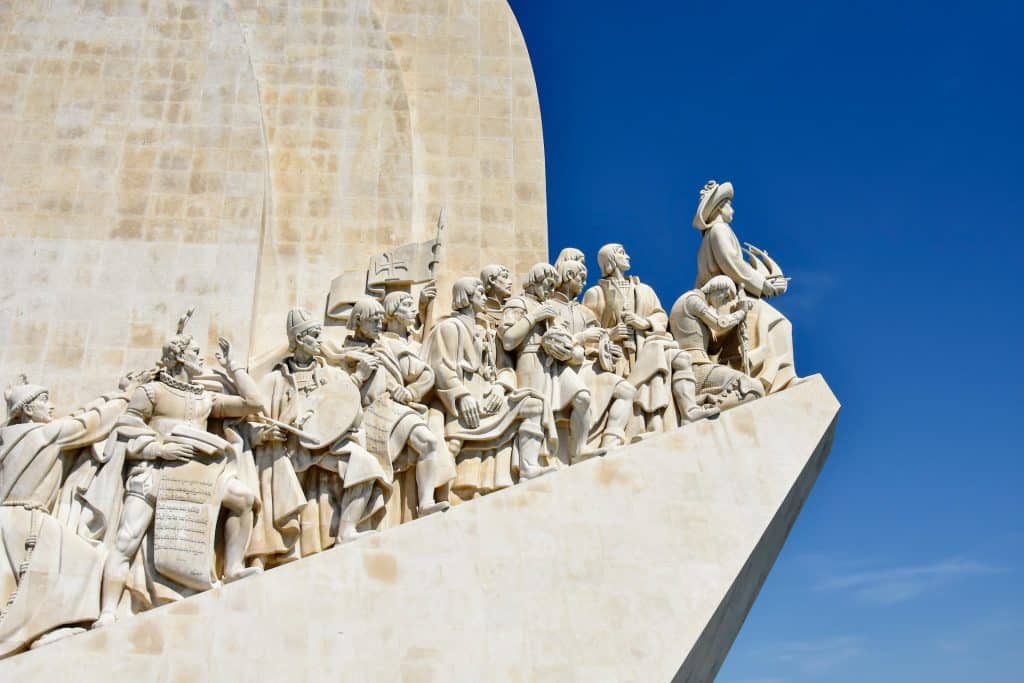 13. Alfama 
Alfama is the city's oldest neighborhood, and it is home to several Fado bars as well as the majority of the city's historical sites. It is advisable to begin your tour by strolling around the many lanes, visiting the landmarks, and taking in the scenery from the vantage points. You should come prepared because Alfama and the surrounding areas are located on hills on the eastern side of the city center. It is also advised not to use the tram lines in this area, as they are frequently overcrowded and have a reputation for being a home for pickpockets.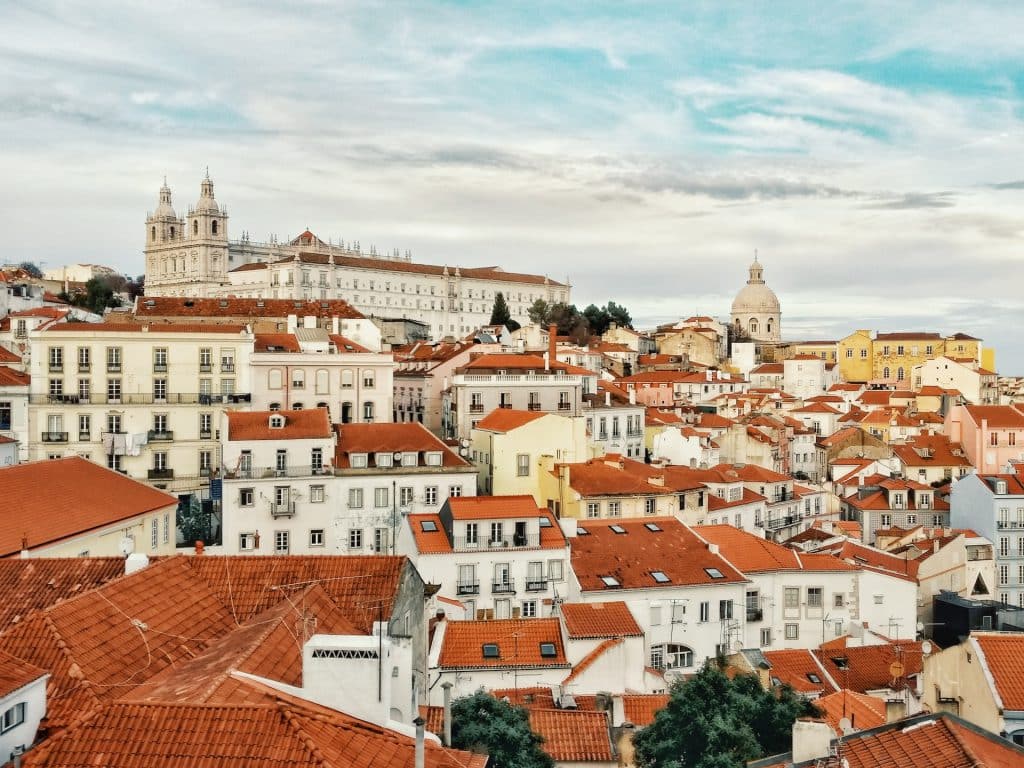 12. Party in Bairro Alto
If you want to experience the nightlife in Lisbon, look no further than the Bairro Alto area. There are rowdy late-night bars, dancing clubs, and people drinking out of plastic cups on the cobblestone streets. If you want to party in Lisbon, go to Barrio Alto, but don't go until after 10 p.m. – that's when things really get going. If you travel to Lisbon to party, a night of visiting clubs and bars in Bairro Alto is one of the best things to do!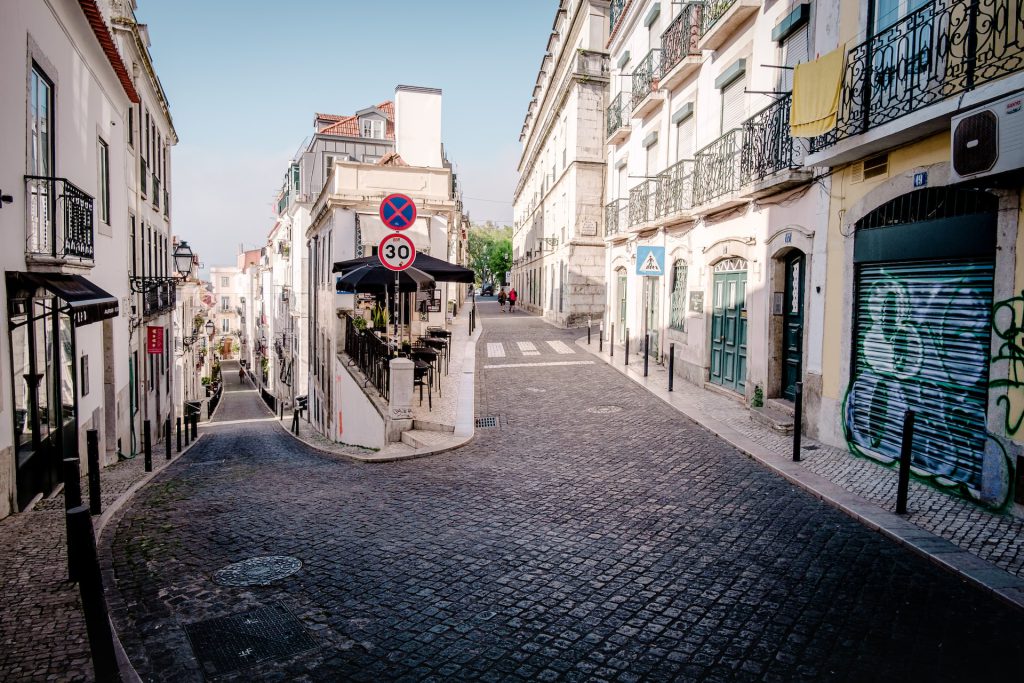 11. Visit the LX Factory
LX Factory is an old textile factory transformed into a modern and creative space. It is an urban renewal model located beneath a railway line. LXF has transformed an abandoned location into one of the best things to do in Lisbon. Break-the-mold design outlets, art supplies, vegan footwear, and vintage boutiques are among the independent shops.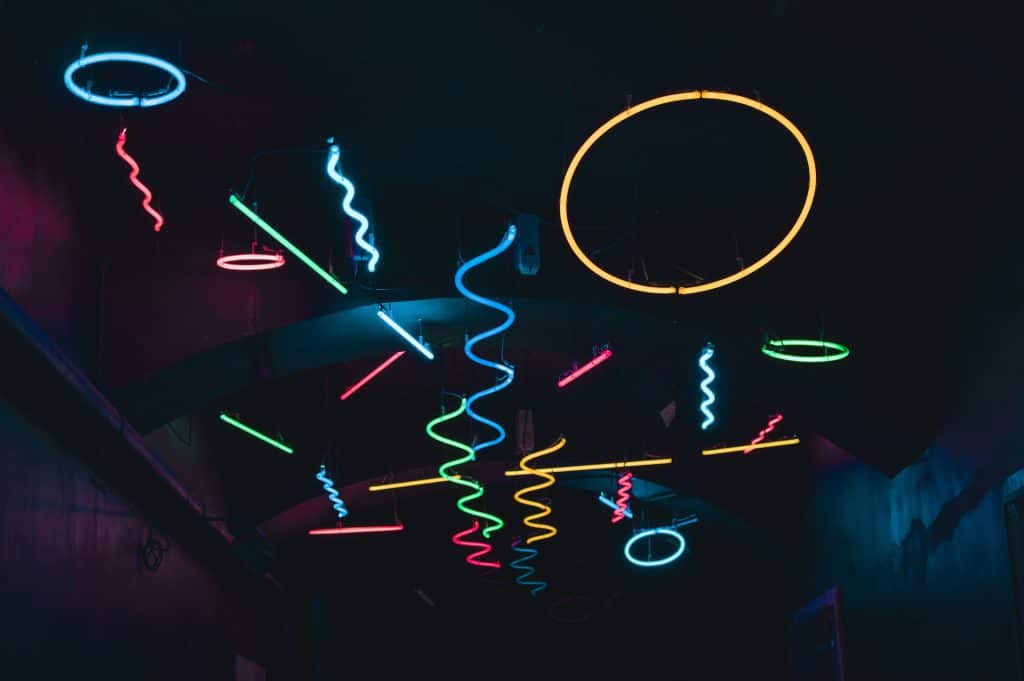 Now, before we get into the Top 10, make sure to comment down your travel-related queries, and we will be more than happy to get back to you.
10. Visit the bruised Igreja DE SÃO DOMINGOS
The Igreja de So Domingos is a fascinating church that has seen its fair share of tragedy. The 1755 earthquake badly damaged it, and a fire in 1959 utterly wrecked it. The roof was damaged and rebuilt, but the repair left the walls severely scarred, serving as a physical memory of both occurrences. When you walk into the church, you can see the drama. Massive, gashed pillars and heavily damaged walls create a gruesome yet fascinating atmosphere.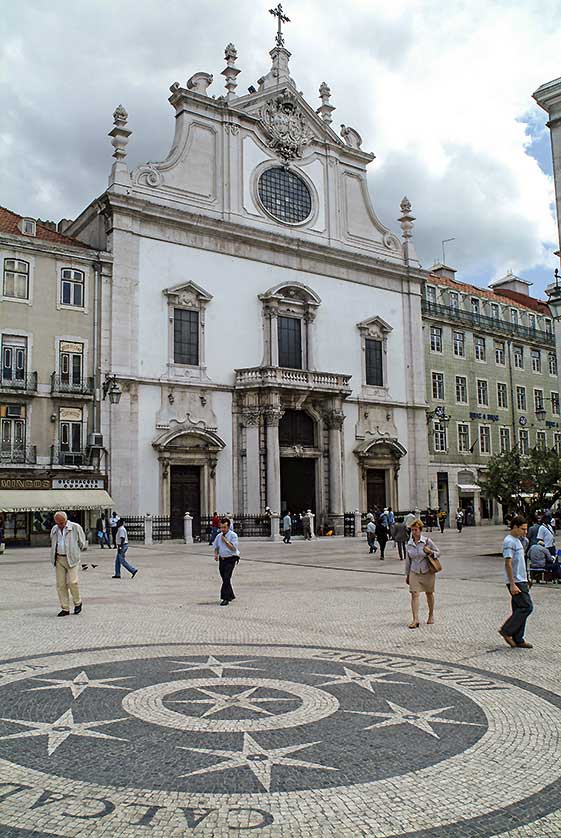 9. Jeronimos Monastery
The Jeronimos Monastery is located in picturesque Belem and is one of the things to do in Lisbon that you should not miss during your visit. This majestic monastery, situated back from the River Tagus, is one of the few medieval structures to have survived Lisbon's devastating earthquake in 1755. The monastery was built during the peak of Portuguese maritime exploration in the 16th century.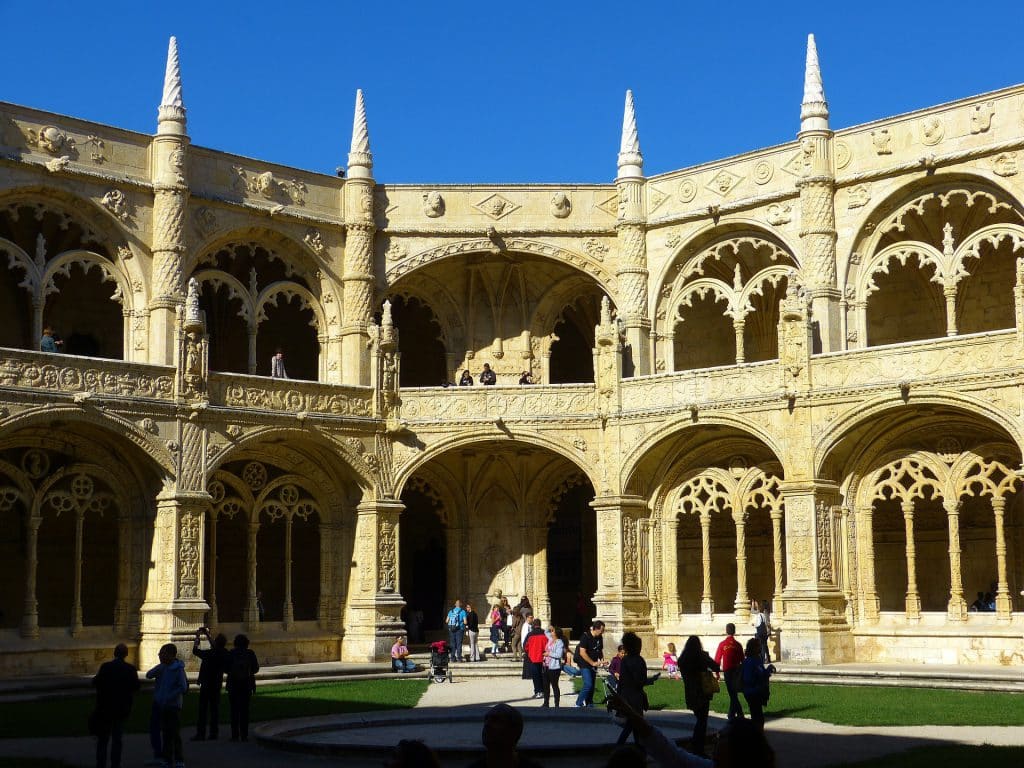 8. Lisbon Sidecar Tour
If you only have time for one tour in Lisbon, make it the sidecar tour of Lisbon. Embark on a whirlwind tour of the city in the sidecar of a post-war motorcycle. The tours are totally customizable; simply tell the guide what you want to see or what interests you, and they will whisk you around Lisbon while describing the city's wonderful history, culture, and architecture.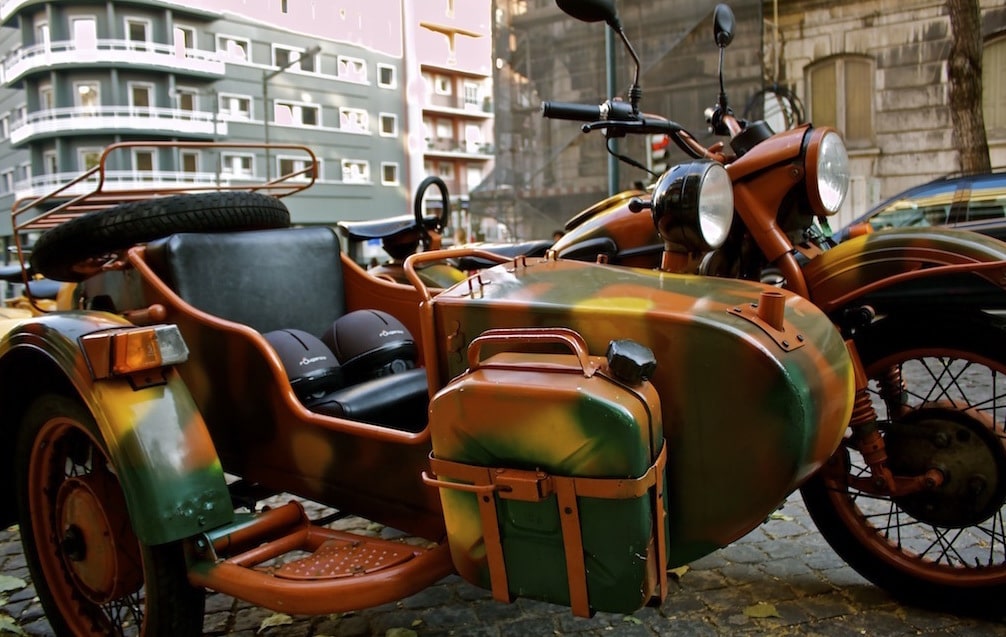 7. Santa Justa Elevator
Santa Justa Elevator might just be the most gorgeous elevator in the world. The vertical lift, also known as the Elevador do Carmo, was designed by Raoul Mesnier du Ponsard, a native of Portugal. It was inaugurated in 1902. Mesnier du Ponsard was a student of Gustave Eiffel; therefore, the public elevator, made of cast iron and adorned with filigree, has a distinct turn-of-the-century French style. Although it is not as popular as the Eiffel Tower in Paris, it is an important part of the Lisbon identity and a wonderfully magnificent lift. Santa Justa, located in the Baixa district of Lisbon, fills up quickly and often has queues in the morning and afternoon. Visit early and see the city come to life! A seemingly lengthy line results in a dissatisfied crowd, but people persevere because the beautiful piece of transportation and architectural history is definitely worth it.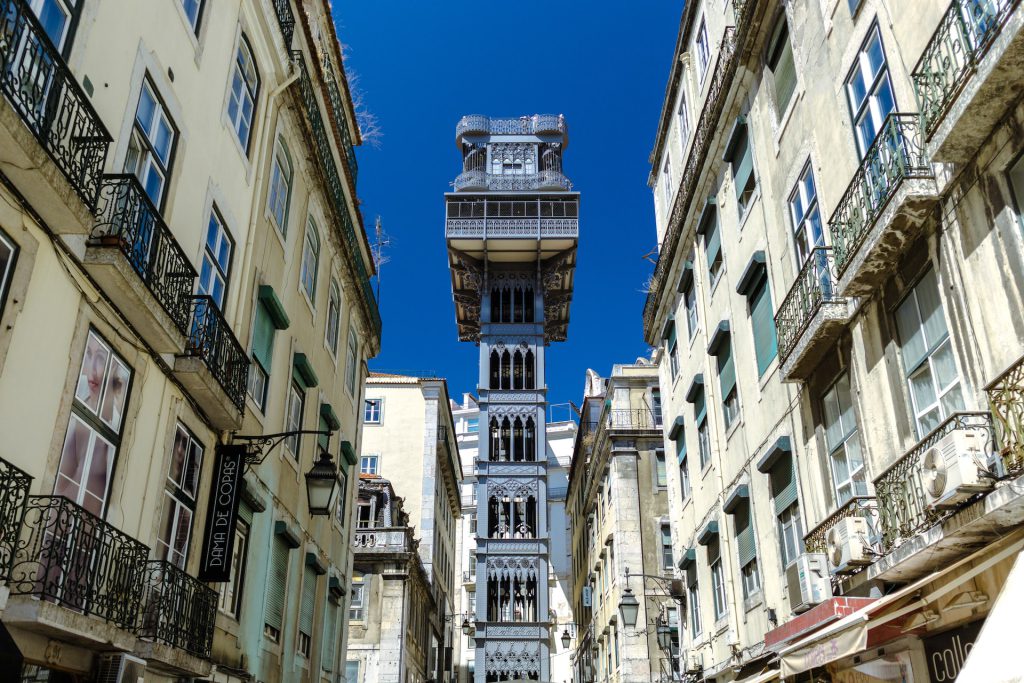 6. Sunset at Miradouro da Graça
Lisbon's hilly terrain has resulted in a plethora of Miradouros or terraces that have sprouted up all around the city. Head to Miradouro da Graça for stunning views of Lisbon, including Lisbon Castle. It's a lovely spot to kick back, relax, and take a well-deserved break. All while planning the other places and best things to do in Lisbon for the rest of the day.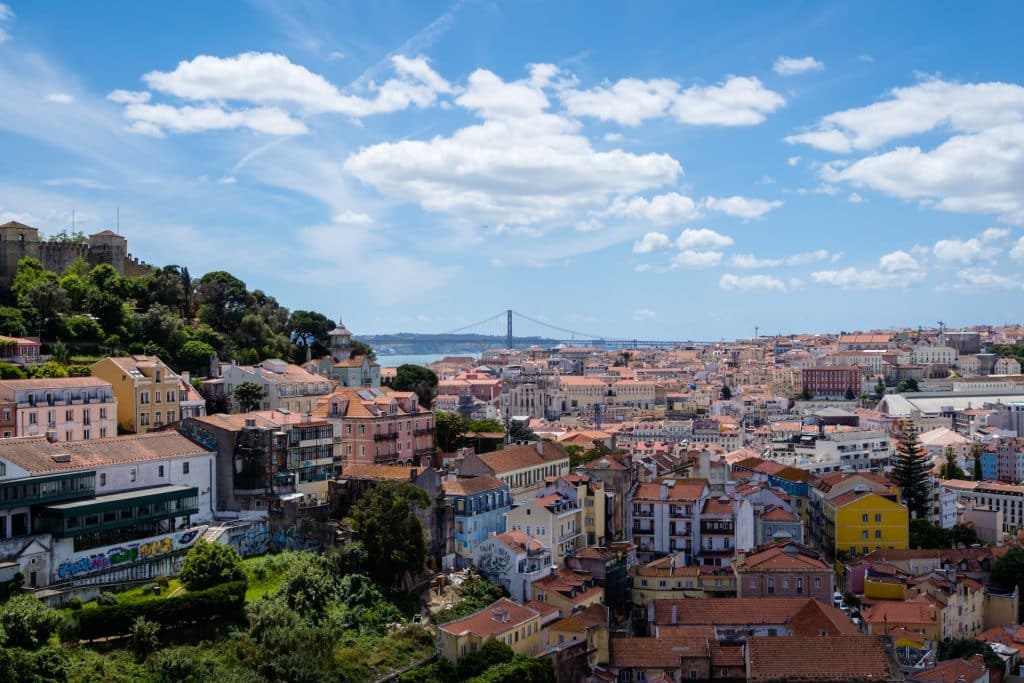 5. Go to a ceramics store
Lisbon's tiled façade is well-known on Instagram, but the city's ceramic heritage extends beyond patterned housefronts. Portugal is rich in clay and has been making ceramics for years, with some of its artists receiving worldwide recognition. If you want to buy ceramics on your trip to Lisbon, visit Cerâmicas na Linha, which is an authentic ceramics seller based in Chiado and offers a massive range of ceramics and charges per kilogram of ceramics.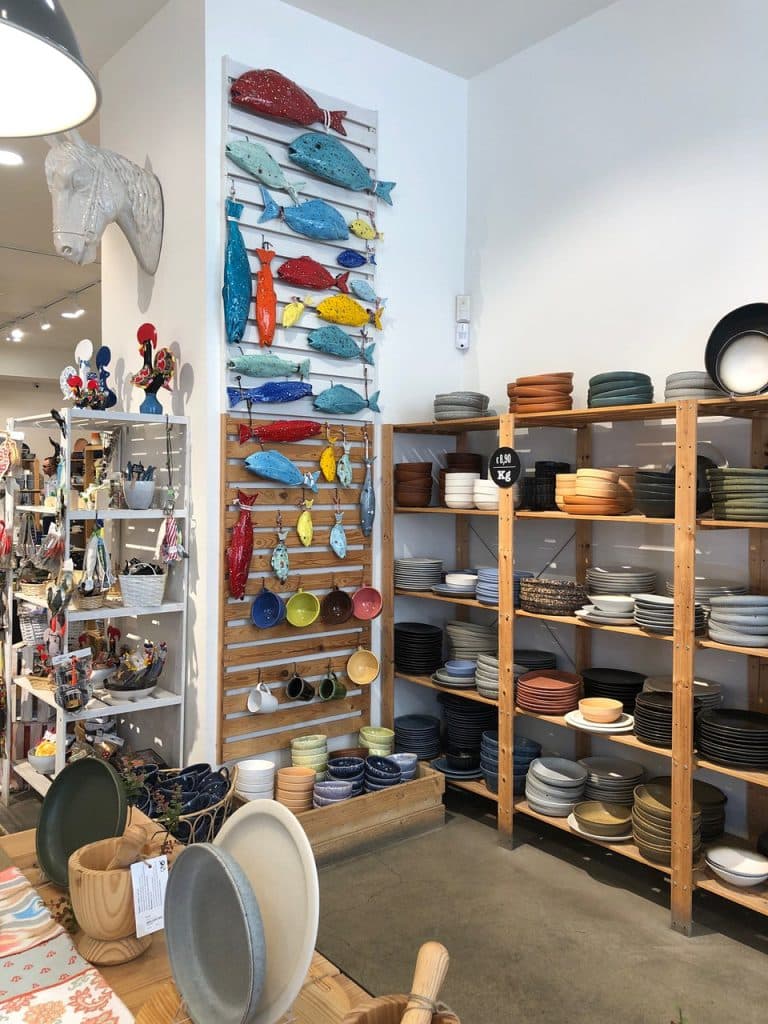 4. Try Shopping
The Feeting Room showcases the creations of up-and-coming Portuguese designers. Men's and women's footwear, clothes, and accessories are available, as are We the Knot's colorful vegan leather wallets and backpacks. Ana Costa, a local designer and former pro surfer offers T-shirts and hoodies in subdued tones at the +351 store, or check out homegrown menswear brand La Paz for apparel inspired by the city's Atlantic coast location. Fora Eyewear carries a selection of glasses and sunglasses created in Lisbon and handcrafted in the north of Portugal. Vintage lovers can explore the Feira da Ladra flea market, which is held every Tuesday and Saturday and features a wide variety of crafts and designs, vintage collectibles, and second-hand clothing.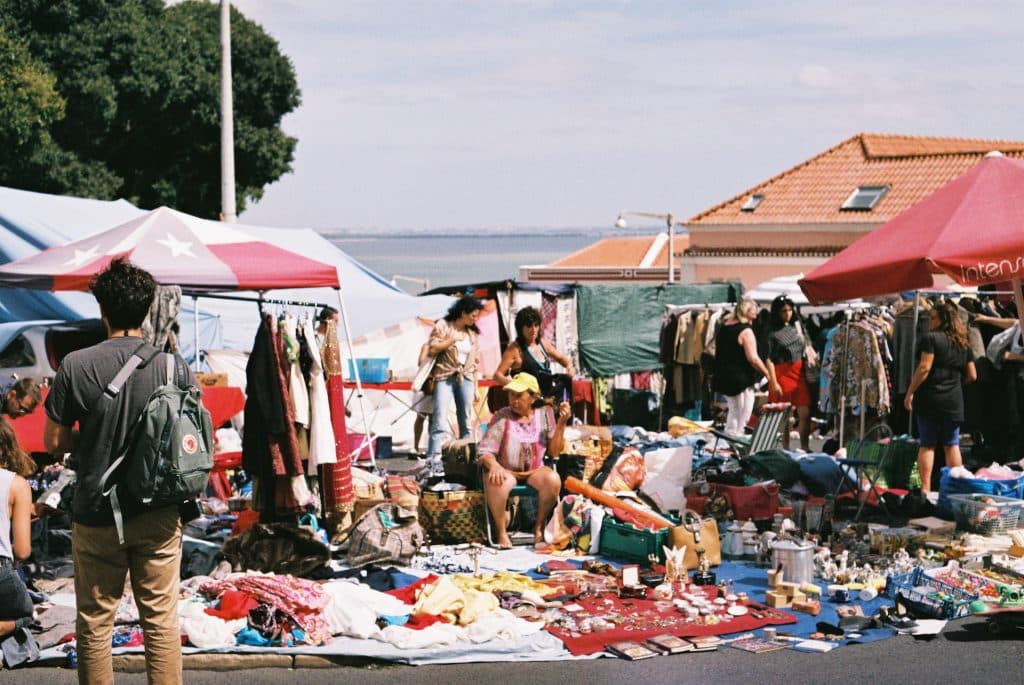 3. The bulwarks of St George's Castle
The most obvious feature in Lisbon's historic center is, without a doubt, St George's Castle. The Romans built the enormous citadel, which stands towering and sturdy above the streets of the historic Alfama District more than 2,000 years ago. It has since been developed by successive rulers of the city, ranging from the Berbers to the Reconquista knights. It now has powerful palisades, crenulated towers, an encircling dry moat, and other anti-siege elements. Pass beneath the enormous gate and take note of the Portuguese royal seal, which symbolizes the country's monarchic strength.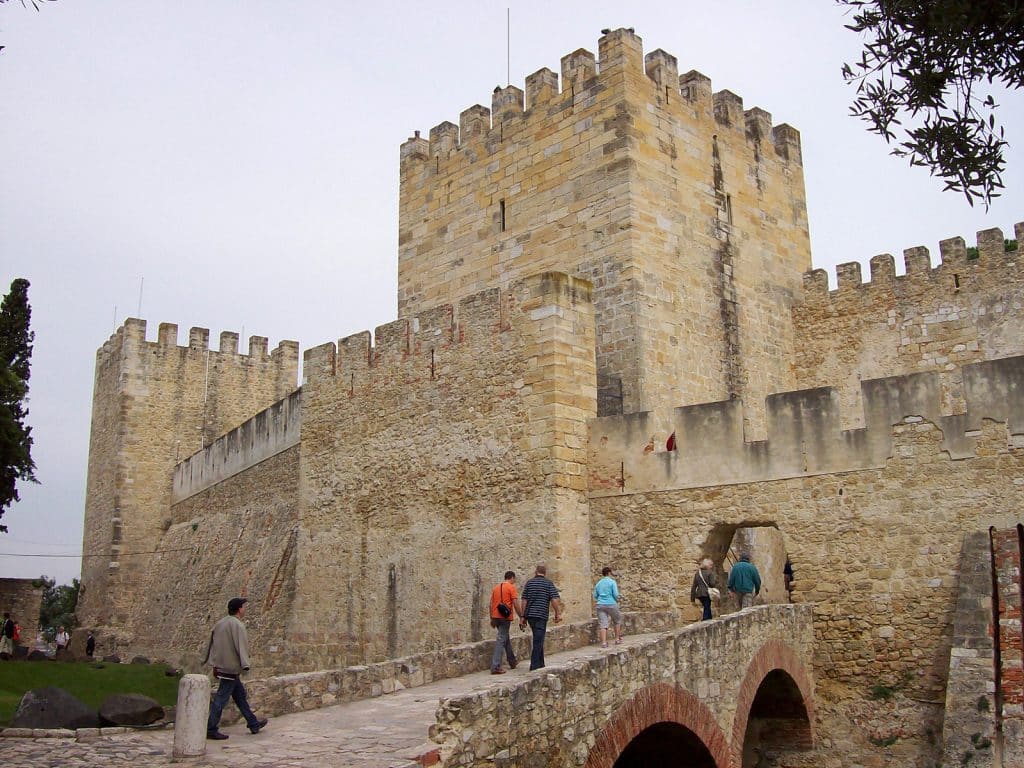 2. Behold the Tilework
The stunning blue and green tilework (known locally as "Azulejo") can be found all over Lisbon, covering old buildings and adorning walls with creative wonders. If you want to view the best tilework that Lisbon has to offer, you should go to the Museu Nacional do Azulejo, better known as the National Tile Museum. It's the ideal site in Lisbon to get close to some of the most incredible tilework you'll ever see!
1. Travel to Sintra
Veterans of Portugal's capital frequently ask, 'Did you travel to Sintra?' Despite being a completely different city and more than a half-hour drive from Lisbon, the magnificent town of Sintra remains one of the key attractions. Day visits are frequent, but some visitors will wish to spend many days exploring this UNESCO World Heritage Site. It is perched high above the famous Mountains of the Moon, with magnificent baroque churches, colorful residences, and the grand palaces of former Portuguese kings and queens.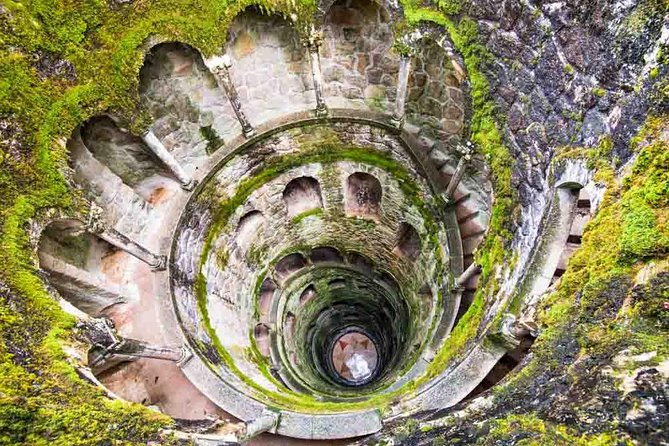 Top 16 Places to Visit in Lisbon on a Map
Lisbon is a city that effortlessly blends history, culture, and modernity, creating an unforgettable experience for every visitor. From the iconic landmarks that tell the stories of Portugal's past to the charming neighborhoods that showcase the city's vibrant present, Lisbon offers a diverse range of attractions to explore.
Whether you've marveled at the stunning views from São Jorge Castle, wandered through the colorful streets of Alfama, or indulged in the local delicacies at Mercado da Ribeira, you've undoubtedly experienced the magic that Lisbon has to offer. As you bid farewell to this remarkable city, take with you the memories of its rich heritage, warm hospitality, and the desire to return and discover even more hidden treasures.
Lisbon truly captures the heart and imagination, leaving an indelible mark on all who have the pleasure of exploring its wonders.
How excited are you to visit Lisbon and take snaps of these awesome places on your camera? You must try the Authentic Dishes in Portugal.
Let us know in the COMMENTS section below, which of these places sparked your interest.