Croatia is a Mediterranean paradise with fascinating forts and Roman columns, as well as old walled villages and sapphire-colored lakes.
This charming hideaway, which is lovely in both environment and culture, is the ideal vacation spot for both families and couples.
Are you making preparations for your trip to this charming town in Southeast Europe?
You're in luck since we're providing you with our list of some of the top hotels in Croatia.
The opulent Hotel Astoria is situated in a peaceful neighborhood in the heart of Zagreb, 300 m from the Main Train Station, and has free Wi-Fi and private parking.
In addition to bathroom facilities, the rooms are furnished with cable TV, air conditioning, personal safes, and hairdryers.
You can enjoy your morning coffee and the newspaper at the cozy Glama Bar. After a long day of activity, it is also perfect for afternoon tea and evening cocktails. The Ragusa Restaurant offers a wide variety of wines together with regional and international cuisine.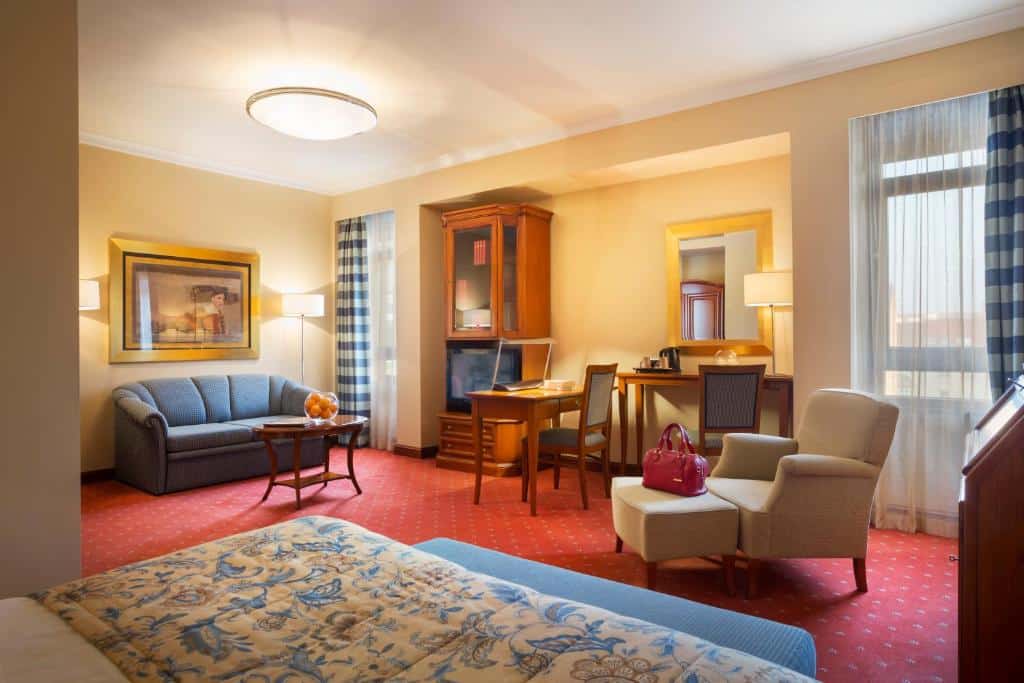 Popular facilities:
With free parking, free Wi-Fi, non-smoking rooms, a restaurant open 24/7, and a front desk, they also have amenities for visitors with disabilities and a bar.
This facility provides on-site currency exchange services.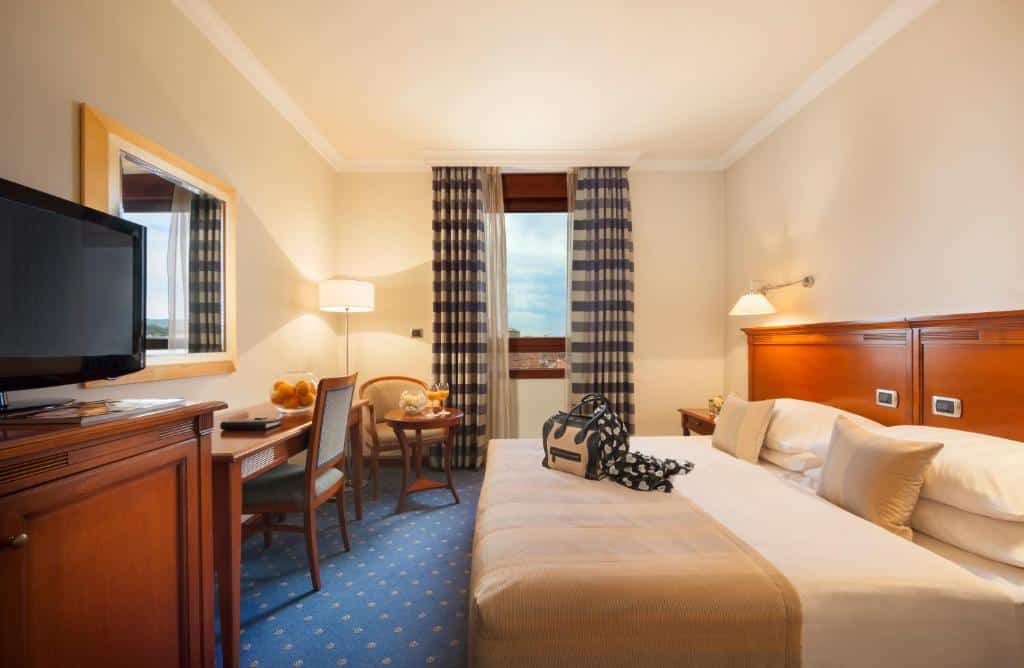 In the heart of the city, on Petrinjska Street, is where you'll find Hostel Zagreb. The distance between the Major Train Station and the main city plaza is only about 300 meters. Free Wi-Fi is offered throughout the building, and there is free private parking.
Parquet floors, a desk, a closet, and a seating area are amenities found in every room. The dormitory provides access to a shared bathroom, whereas the single and double rooms include a bathroom with a shower or bath. The rooms have a view of the backyard, are quiet, and come with nightstands and lamps for each bed.
A safe deposit box is accessible at the reception desk, which has a front desk that is open around-the-clock. There are drink vending machines and air conditioning in the public spaces.
The HI Hostel Zagreb is close to several bars, restaurants, and cafés, and numerous city museums are within a 10-minute walk. It takes about 20 minutes to walk from the main square to the Old Town.
Botanical Garden is 700 meters away, and public transportation will take you in 30 minutes to Jarun Lake, which offers sporting activities as well as a number of lakeside bars and restaurants.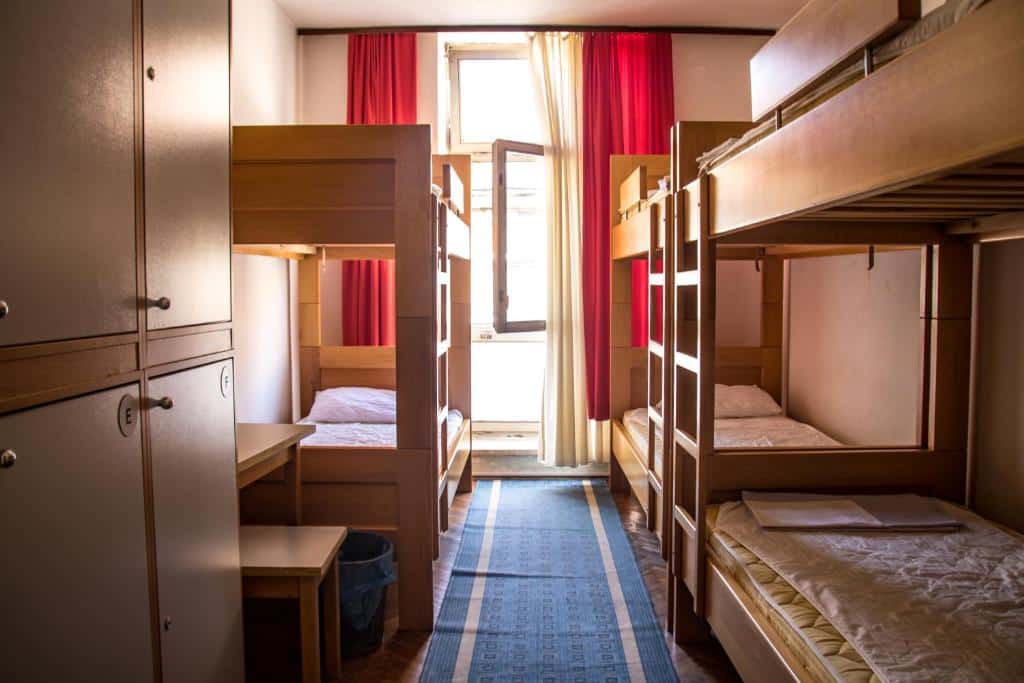 Popular facilities:
There are facilities for visitors with disabilities, free parking, free Wi-Fi, family rooms, non-smoking rooms, a 24-hour front desk, and tea/coffee makers in every room.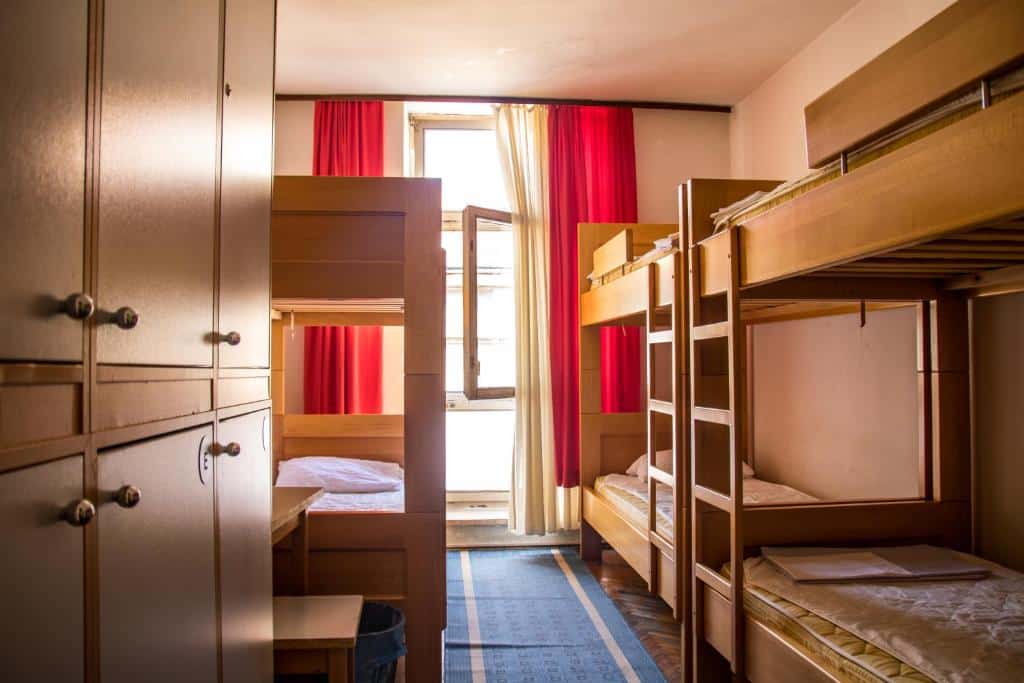 This classy 5-star hotel is located in the center of Zagreb, 500 m from the Main Train Station, and 1 km from the Main Square. It has rooms with air conditioning, minibars, and cable and satellite TV.
The heated indoor pool and the fitness center of the Sheraton Zagreb are both complimentary to guests.
At the Sheraton Zagreb, every room and suite has a desk for working at and a cozy seating area. Some have tea and coffee making amenities, as well as marble bathrooms. The entire hotel offers complimentary Wi-Fi.
Popular facilities:
Parking, free Wi-Fi, a spa and wellness center, and rooms for families with pets are all available.
Use an ATM or exchange currencies. This establishment offers both a currency exchange service and an ATM.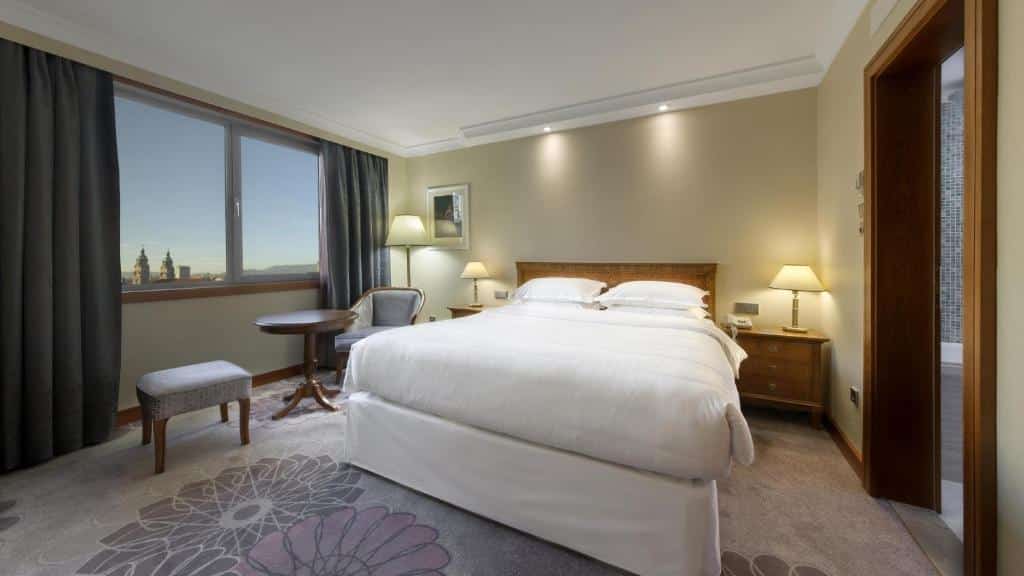 The Westin Zagreb is the ideal spot to unwind when visiting Zagreb. This hotel's renowned spa facility, which is housed inside the structure, is one of its key draws. There are no fewer than sixteen different soothing spa services available at the World-Class Health Academy spa complex.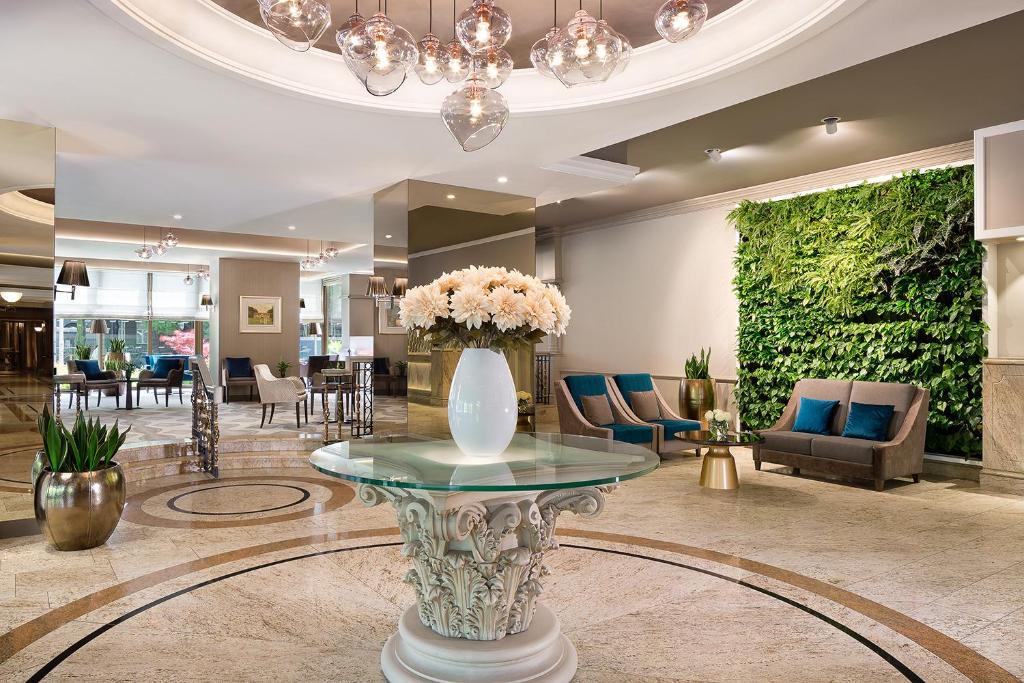 Popular facilities:
All visitors can unwind in amenities such as the Heavenly Beds and Heavenly Showers.
Bookings at the Westin Hotel Zagreb provide guests access to the spa, a 50-foot pool, expansive Jacuzzi saunas, and a 5,382-square-foot fitness center with cutting-edge equipment, all of which are close to the city's core.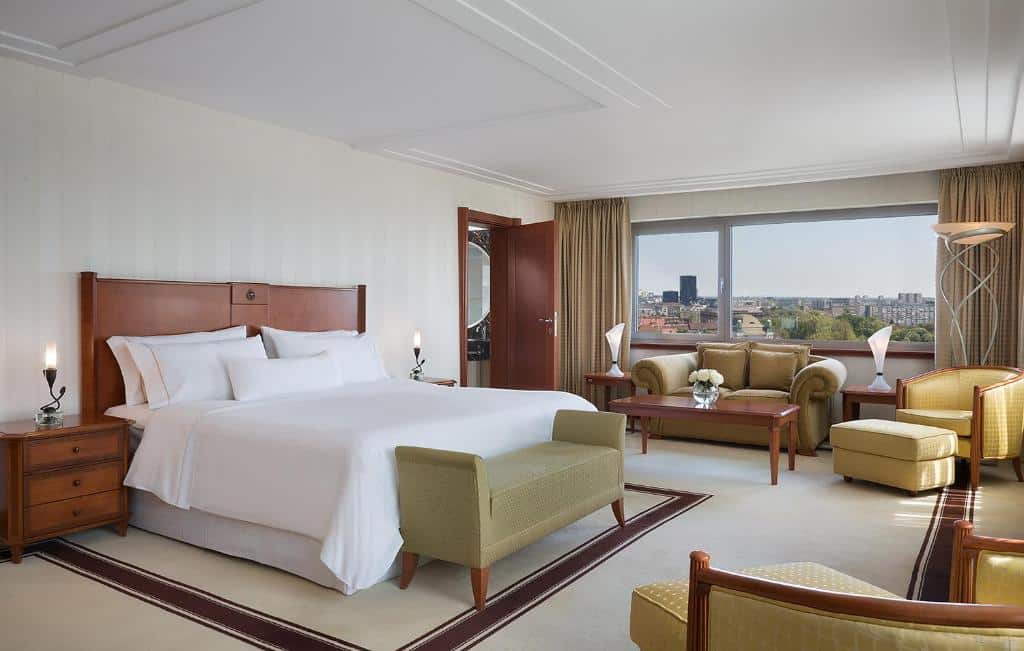 The Hotel Dubrovnik was founded in 1929. It is in the city center, which is without a doubt the best place to stay in Zagreb, and features a lovely fusion of traditional and modern style. Everyone like staying here because it's right in the middle of all the top Zagreb attractions. Although the structure itself doesn't look particularly old, it is surrounded by several old structures.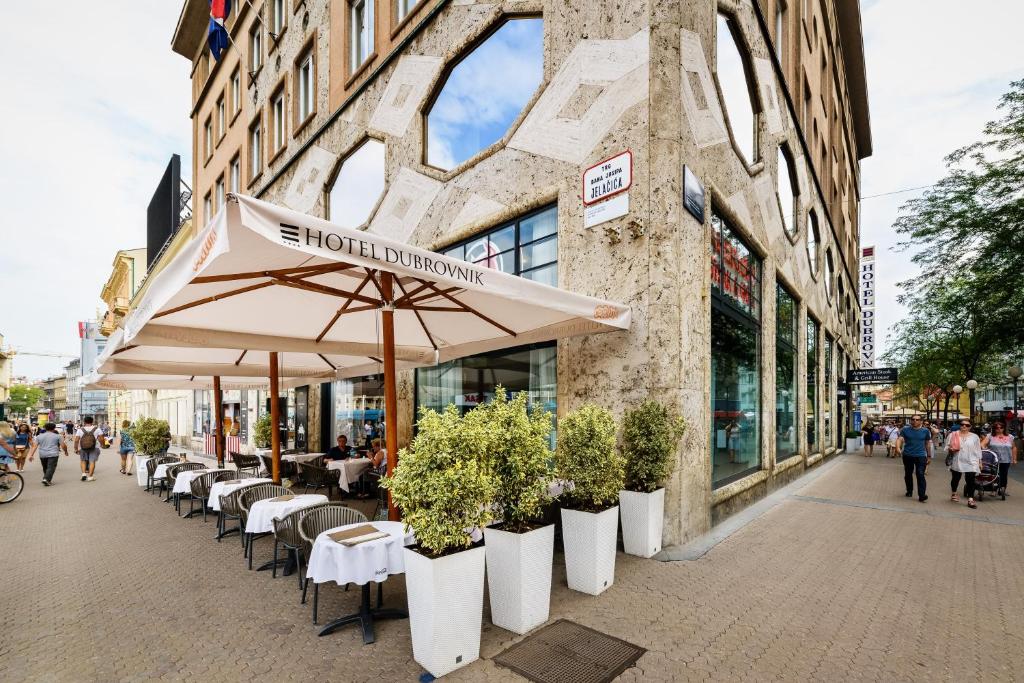 Popular facilities:
Wi-Fi, meeting spaces, a fitness center, and a restaurant and bar serving delectable and authentic Croatian food are among the hotel's amenities.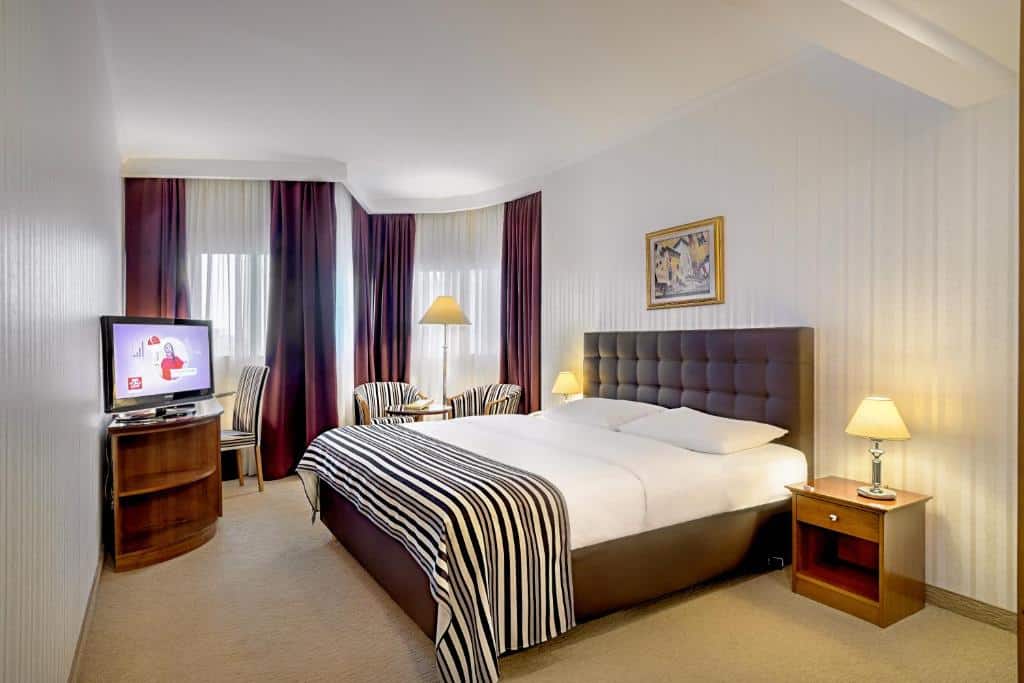 In Zagreb, the Palace Hotel is a magnificent site to behold. One of the nicest hotels in Zagreb's city center is this enormous, historic hotel, which is situated right in the center of the old town. One of the nicest hotels in Zagreb Old Town, the Palace Hotel, stands out among the other old structures close to the main town center. The city center, where many events are hosted, is just a five-minute walk from the hotel.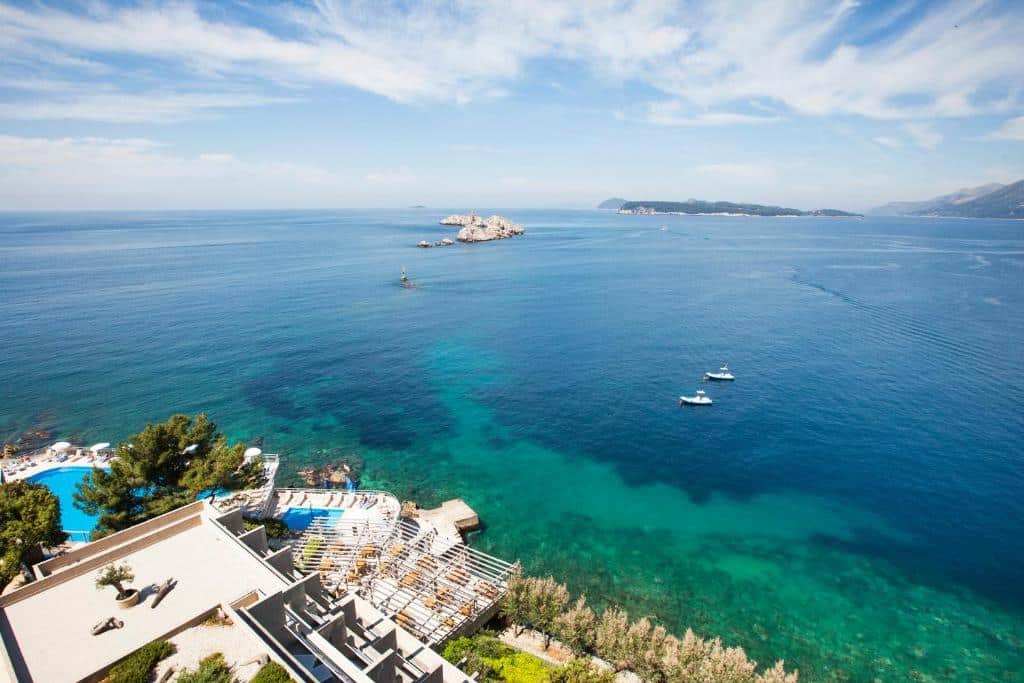 Popular facilities:
The history is alive and well along the entire route where our hotel is situated. Inside this wonderful hotel, you'll discover opulent, contemporary rooms with cutting-edge conveniences and the friendliest staff around.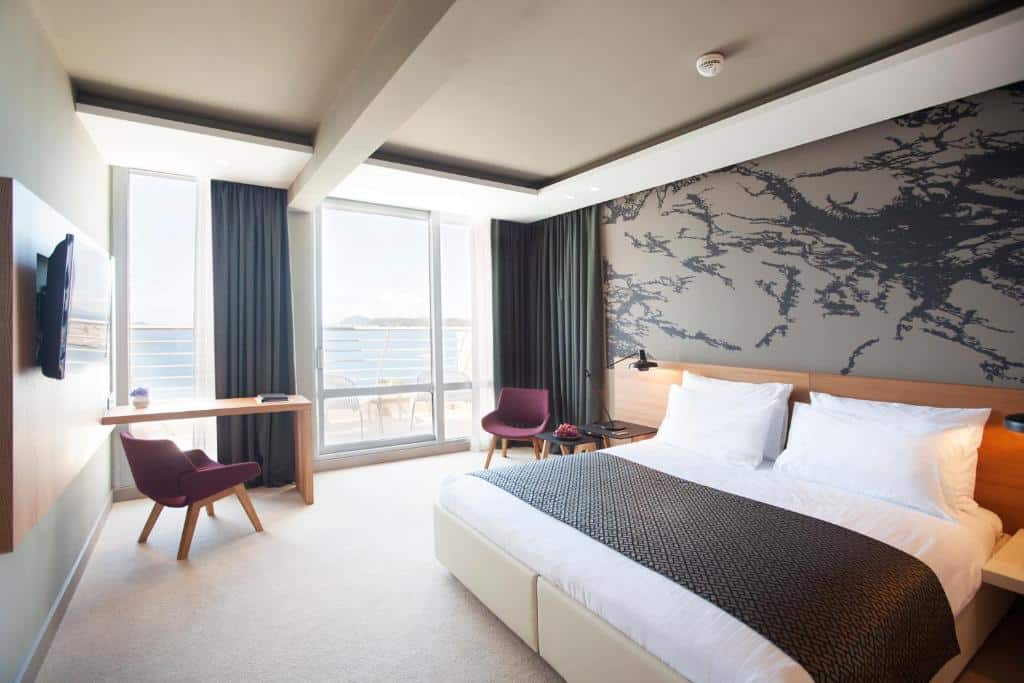 Travelers will find it handy to stay at this facility because it is situated just across from the bus station and is only a short tram ride from the city center. Here, guests can find cozy suites with free Wi-Fi and air conditioning.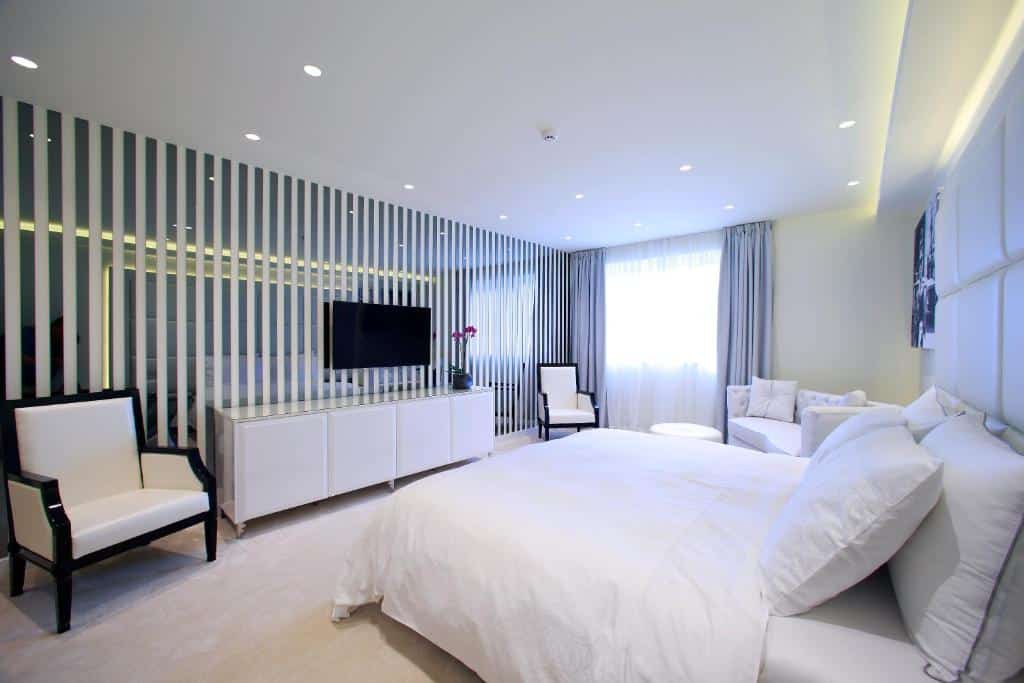 Popular Facilities:
Visitors are given amenities like bathrobes, slippers, and numerous toiletry items. Additionally, visitors are welcome to use the free parking lot.
The personnel at this hotel are welcoming, and guests rave about the daily breakfasts that are served there.
Those who experience allergies will be relieved to know that hypoallergenic apartments can be created upon request.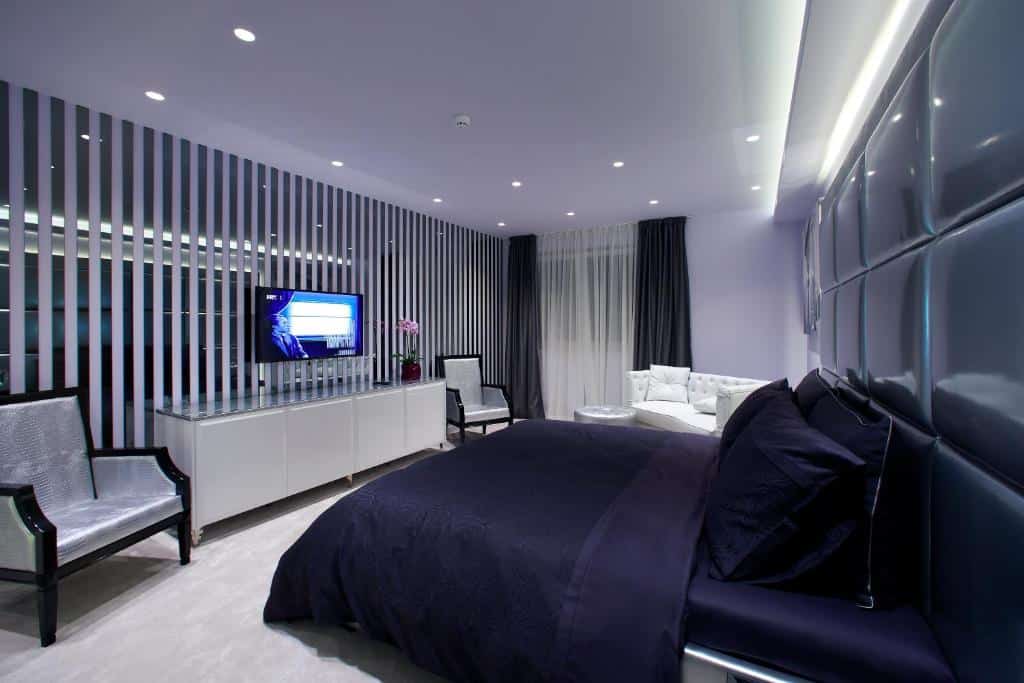 Hotel President
Hotel President is a boutique hotel with opulent, generous, and well-appointed rooms that is located in a peaceful and green area of central Zagreb. Every room has a view of the garden, and the majority have a terrace with access to the garden. There is free Wi-Fi and a parking garage available.
Popular facilities:
As far as amenities go, the elaborately equipped lounge bar is a fun location to hang out in the evening. Furthermore, the restaurant at the Hotel President has floor-to-ceiling windows with detachable panes.
The restaurant merges with the outdoor garden during the summer. The staff's kindness and assistance are frequently highly valued by guests.

If you are looking for a place to eat, we have listed some of the best restaurants where you can experience The Top 10 Croatian Dishes. We also compiled some of the Top 15 Places to Visit in Croatia and the Best Cafés in Zagreb, Croatia.