Italy is home to some of the most beautiful beaches in the world along its 4,723 miles of Mediterranean coastline.
Italy is a country in Europe with a 4,723-mile Mediterranean coastline that is home to some of the most beautiful beaches and seaside towns in the world. In addition, it includes limestone cliffs, the clearest, most gorgeous waters one can imagine, and stunning natural scenery. There are a variety of beaches, from remote and wild to wide sandy bays and picture-perfect paradises. They are the perfect place to unwind and refresh, surrounded by turquoise waters and fine white sand. From several big cities, these spectacular seascapes can be reached in just a few hours by bus.
10. Isola Bella, Sicily
The Pearl of the Ionian Sea is a small harbor in the Ionian Sea that was once privately owned by Florence Trevelyan. In 1990, the Region of Sicily purchased the bay and converted it into a nature reserve that is managed by the Italian chapter of the World Wide Fund for Nature. The island and the beach on the mainland are frequently connected by a small path. The island includes a small, rocky beach that is a favorite spot for sunbathers and is flanked by marine grottos.
Price : €4; the mainland beach is free
Amenities: one swimming pool, free parking, free Wi-Fi, airport shuttle, private beach area
The ideal time to visit: Before 10 am, crowded during summer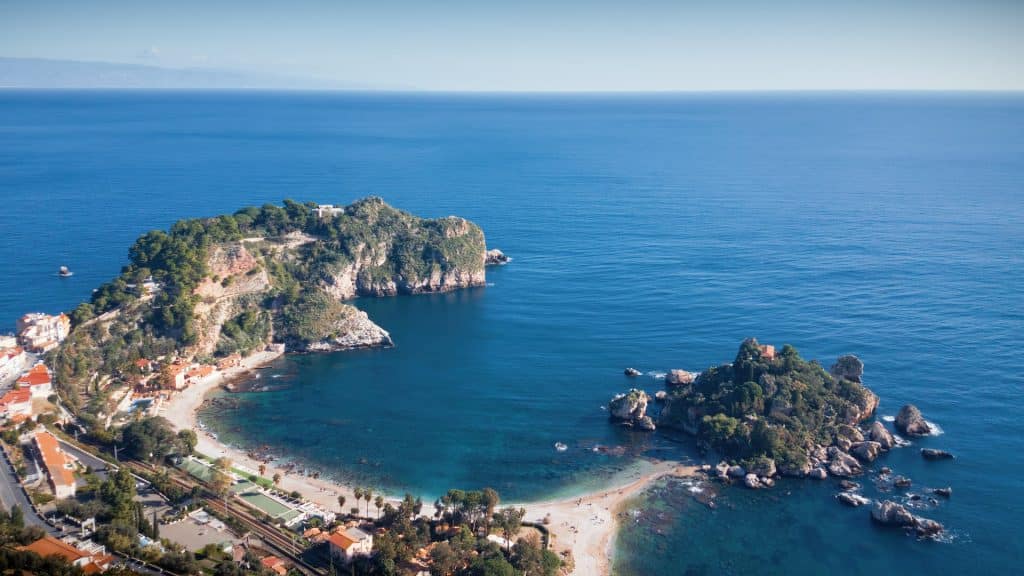 9. Camogli Beach, Liguria
This quaint resort town on the Italian Riviera is roughly an hour's drive from Milan. At Camogli Beach, which is situated at the base of sun-drenched hills, the sea softly laps at the stony sand. As the weather becomes warmer, Italian families spend time together at the beach, splashing in the crystal-clear waters, chatting, and munching on hefty focaccia and mouthwatering cheese along the waterfront. As night falls, the sun produces a wonderful reflection in the silvery water and highlights the vibrant colors of the structures.
Amenities: Beach hotels
Price: from €123
The ideal time to visit: June, July
Take Note: Summer is usually crowded however
8. Cavoli Beach, Elba
One of the most popular beaches on the island of Elba is Cavoli beach, which is surrounded by rocky terrain and sheer cliffs. This is because of the beach's warm, clear waters and gentle winds. Its microclimate makes it the perfect place to tan. The beach is still a favorite among sunbathers, despite being a little rocky. The beach is divided into two portions, each around 300 meters long, with one side set aside for bars and sun loungers and the other accessible to tourists at their discretion.
Amenities: Bar, autobus, shops, canoe/kayak rental, boat/pedalo hire/rental, car park, restaurants
The ideal time to visit: March to November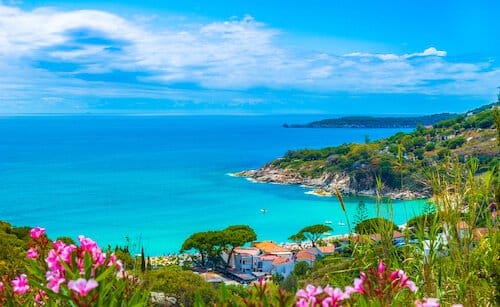 7. Cala Rossa, Favignana, Sicily
Cala Rossa is stunningly gorgeous, with its vibrant turquoise waters slamming against rusty red rocks, and is located on the charming island of Favignana. An excellent location for sunbathing between its unusual rock formations. They are fantastic. snorkeling chances in this area's clear, pristine sea. It also has waves that are delightfully cool. Tourists can also see the little fish that dart around the rocks.
Activities: Featured tours, water tours and cruises, day trips, water sports, luxury, and special occasions
The ideal time to visit: Summer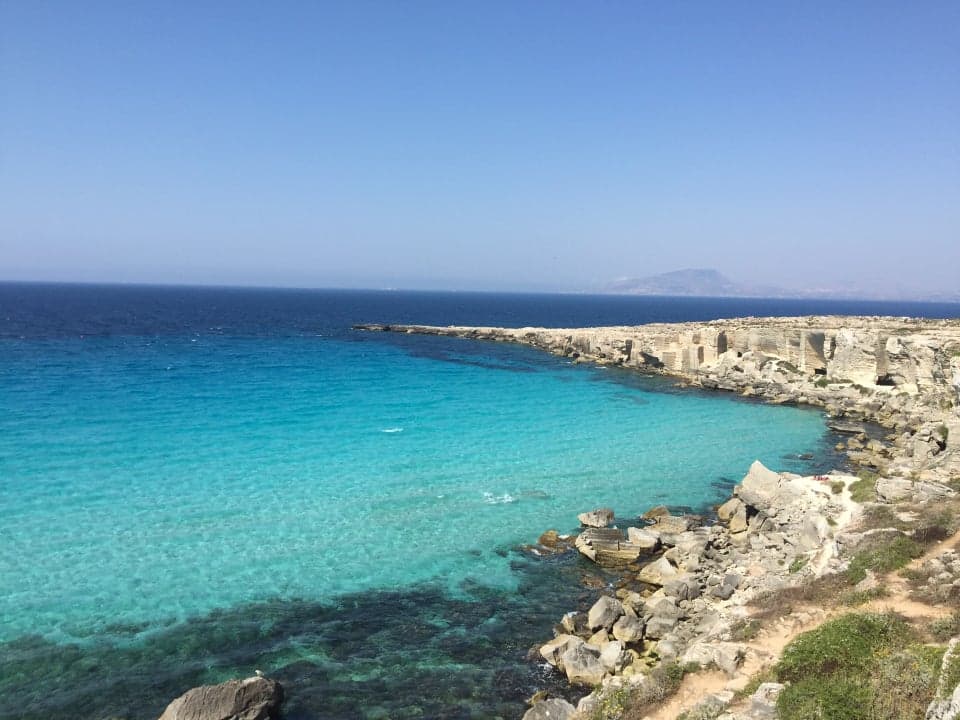 6. Cala Goloritze, Sardinia
The little but stunning Cala Goloritzé beach is situated at the base of a valley on Sardinia's stunning northeastern coast. The soft, white sand dunes that wash into the turquoise water contrast with jutting limestone cliffs that are covered in rich vegetation. Visitors can travel by foot to this well-known beach. The hour-long trip descends through a rocky valley, where passengers can see the emerald-blue lake in the distance. Swimmers enjoy it as well because it is Sardinia's best snorkeling location.
Price: €6
Activities: snorkeling, hiking, climbing, birdwatching
The ideal time to visit: June to September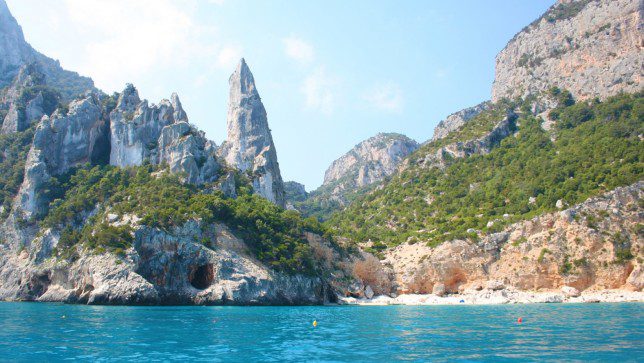 5.Marasusa Beach, Tropea, Calabria
The Marasusa beach in Tropea is situated on the Coast of the Gods, also known as "La Costa degli Dei." It has sparkling sands and clean seas, all surrounded by lovely cliffs. It is the most beautiful bay in the region with clear, cool, and calm waters. There could be waves even if swimming is common. Other activities include boating, snorkeling, or just unwinding with a cool drink at one of the lido bars. In addition, the town is home to a number of diners, shops, and cafés that provide excellent Italian cuisine.
Amenities: Accommodations, outdoor swimming pool, free Wi-Fi, free parking
The ideal time to visit: June to October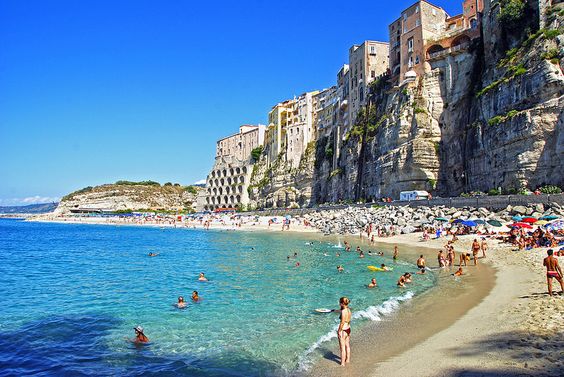 4. La Pelosa, Stintino
In this secluded Sardinian retreat, the crystal-clear waves gently bend around a long stretch of ivory beach. It is a popular spot for local families and groups of friends to spend their holiday days together and is 300 meters long. This fosters a lively and welcoming atmosphere. Divers enjoy visiting the 16th-century watchtower, Torre della Pelosa, which is perched on rocks protruding into the water.
Price: €3.50
Amenities: Pool, Wi-Fi, kitchen, parking, outdoor space
The ideal time to visit: June to September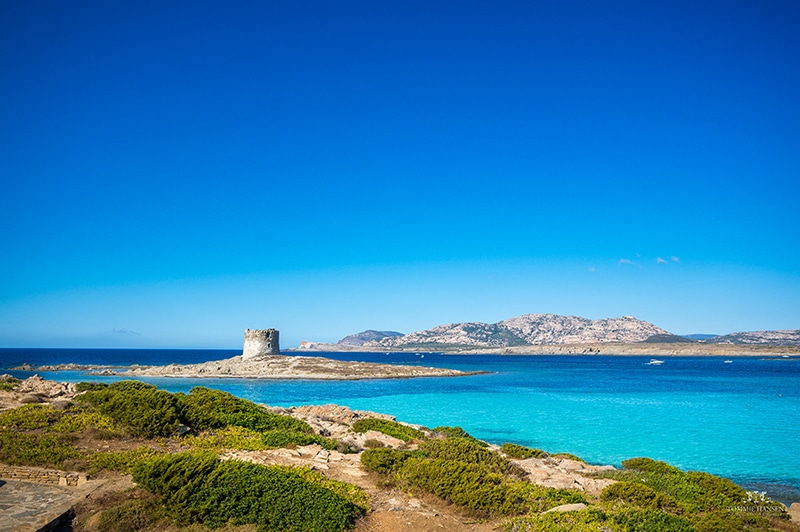 3. Spiaggia del Fornillo, Positano
The Amalfi Coast is widely renowned for its pleasantly picturesque towns that are set on the rocky cliff edges far above the sea. With stunning stones and crystal-clear water, the Spiaggia del Fornillo is a singular little beach. Compared to surrounding beaches, it is less opulent and smaller. From the crowded beach in Positano, visitors should descend a few stairs to the modest and peaceful Fornillo beach. Spend an evening on the beach dining at the beach bars and restaurants along the beachfront while sipping locally produced wine.
Price: free
Amenities: Restaurants, resorts, cafés, accommodations
The ideal time to visit: May to August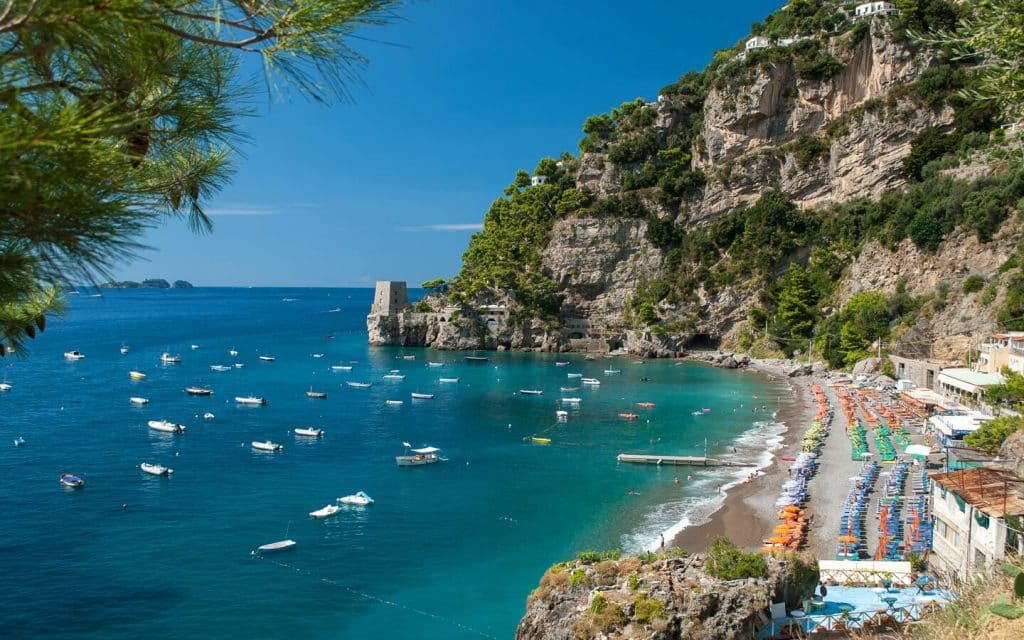 2. Cala Granara, Spargi
On the Maddalena Archipelago's Isola di Spargi, a hidden gem called Cala Granara can be found. While the white beaches are perfect for sunbathing, the magnificent palm trees that surround the shoreline offer shade from the sun. The only issue is that the only way for tourists to get to this sanctuary in Italy is via boat. It is difficult to access, undeveloped, and remote. The beach gently slopes towards the ocean, and as the sun shines through the water, a rainbow of greens and blues is seen.
Amenities: Beach, accommodations, free self-parking, free Wi-Fi
The ideal time to visit: June to August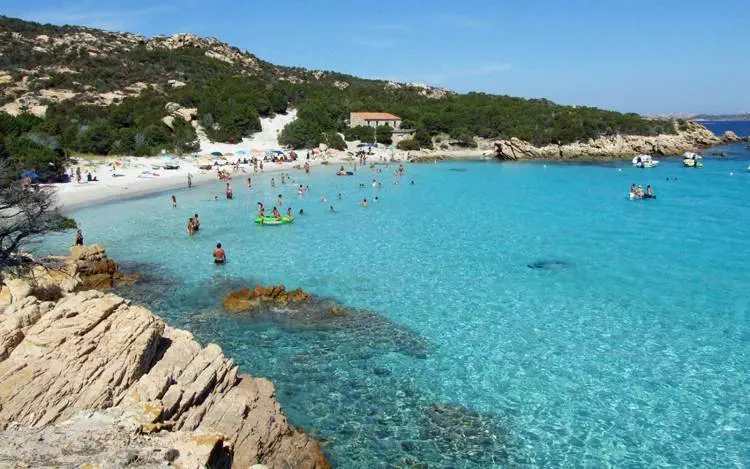 1. Spiaggia dei Conigli, Lampedusa, Sicily
Spiaggia dei Conigli is located in a nature reserve on the isolated island of Lampedusa, which is located south of Sicily. It is a special place that never fails to fascinate visitors with its breathtaking beauty, boasting a bay the color of topaz that is enclosed by a rocky shoreline that slopes downward. Loggerhead turtles return to this area every year to lay their eggs in the warm sands. After a two-kilometer walk down rocks to reach the beach, visitors are rewarded with a refreshing swim in the crystal-clear sea, or they snorkel out to observe the turtles.
Activities: Beaching, boating, water sports
The ideal time to visit: June to September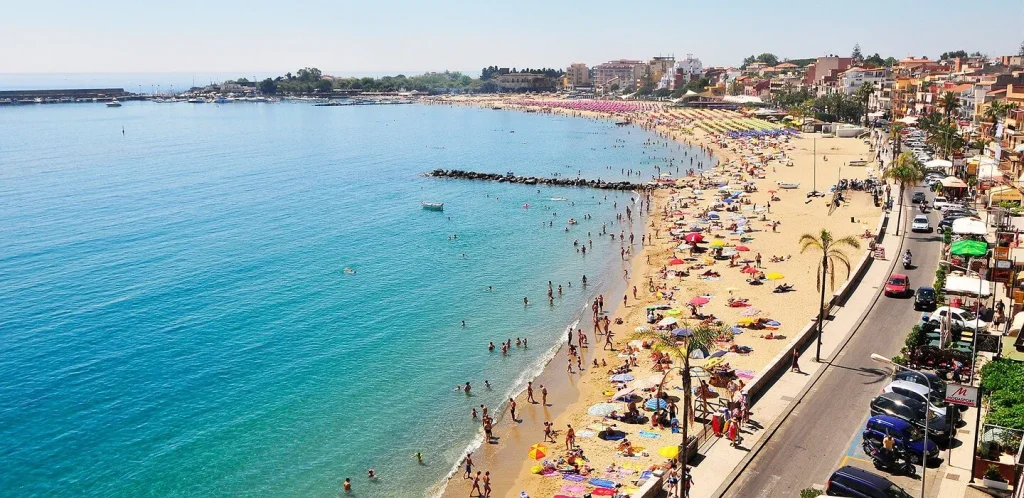 Italy boasts a breathtaking coastline adorned with picturesque beaches that are worth every bit of the trip. Whether you seek a vibrant seaside atmosphere or a serene coastal escape, the top 10 Italian beaches offer a diverse range of experiences. From the glamorous shores of the Amalfi Coast to the pristine beauty of Sardinia's Emerald Coast, each beach exudes its own charm and allure.
Moreover, Italy's coastal regions offer more than just sun and sand, with nearby cultural treasures to explore, such as the ancient ruins of Pompeii or the historical city centers of Sicily.
So, pack your beach essentials and immerse yourself in the turquoise waters, golden sands, and captivating landscapes of these top Italian beaches for an unforgettable seaside getaway.
To learn more about what Italy can offer during your trip, read our article about the best coffee shops, and we have also answered the most frequently questions asked before traveling to Italy for your guide.
Leave a COMMENT below if you think we missed out some best places on our list.