Brussels is a laid-back but energetic metropolis that gladly continues to slip many city breakers' minds. The de facto capital of Europe is much more than just eye-catching beers, art nouveau treasures, and medieval wonders, though those are quite appealing in their own right. A quick scratch reveals trendy shops, restaurants doing exciting things with local ingredients, and a lively art and music scene underneath the institutional façade. There's no justification for choosing a drab and boring chain now that there are so many unique, fashionable boutique hotels available.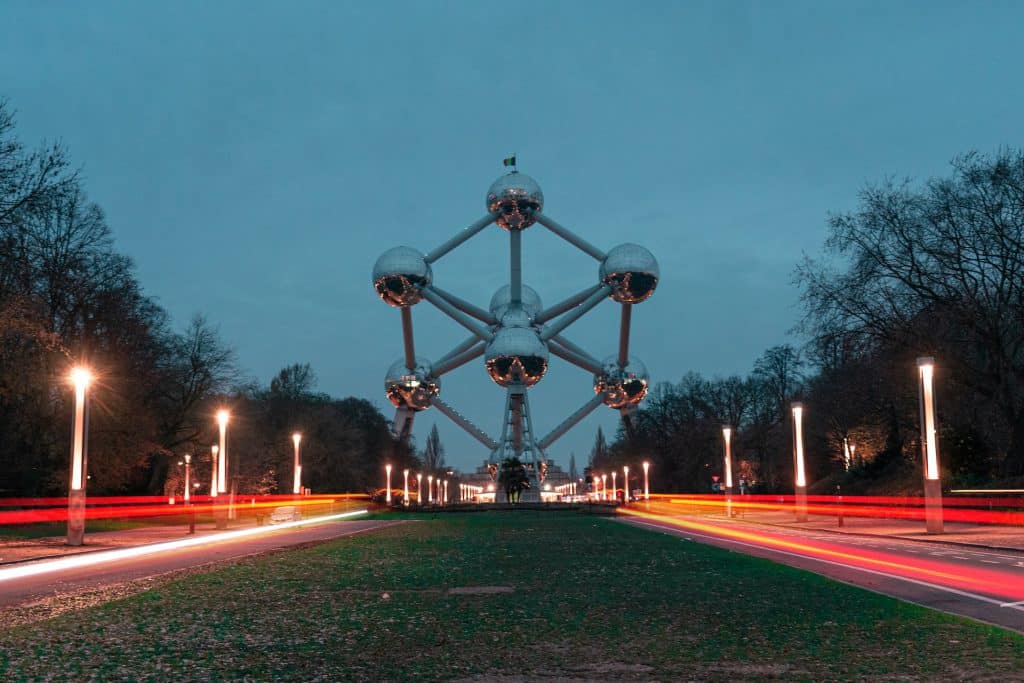 Maybe you're searching for a quiet location with a little boutique. Or perhaps you'd prefer a huge, opulent property with a selection of restaurants and bars. These are the top hotels Brussels has to offer for the discriminating traveler, whatever you're looking for.
Luxury Hotels
If you're looking for a luxury stay, these are some of the very best Brussels hotels available in this category.
Juliana Hotel Brussels
Address: Pl. des Martyrs 1/4, 1000 Bruxelles, Belgium
This upscale five-star hotel in Brussels has nestled away in the center of the Belgian capital. Compared to other hotels in the city center, the Juliana Hotel is smaller, with only 43 rooms and suites. There are six different room category options.
One of the oldest and most famous squares in the city, the neoclassical Place des Martyrs, is also nearby.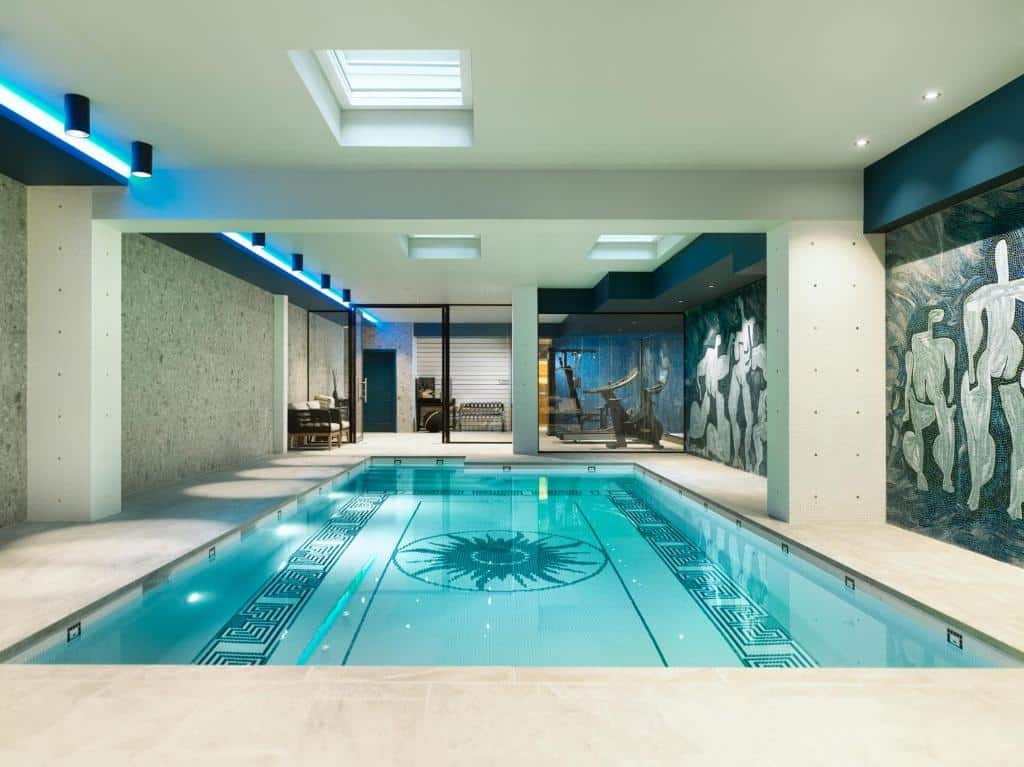 Why stay in this hotel?
This boutique-style hotel in Brussels features various luxurious rooms, a restaurant, a spa, a fitness center, a bar, and an indoor pool.
Compared to other hotels in the city center, the Juliana Hotel is smaller, with only 43 rooms and suites.
There are six different room category options.
Stanhope Hotel by Thon Hotels
Address: Rue du Commerce 9, 1000 Bruxelles, Belgium
On the Rue du Commerce, between the Royal Palace and the European district, is the Stanhope Hotel. This magnificent home from the turn of the century is home to this five-star establishment. A guest gym, a sauna, and charging stations for e-bikes and electric vehicles are also available.
Why stay in this hotel?
Elegant lodging is available, with a variety of quiet, spotless, boutique-style rooms.
A large lounge and the library bar with a pool table are two of the lovely communal spaces.
A guest gym, a sauna, and charging stations for e-bikes and electric vehicles are also available.
NH Collection Brussels Grand Sablon
Address: Rue Bodenbroek 2-4, 1000 Brussels, Belgium
The NH Collection Brussels Grand Sablon is located in Brussels' medieval city center, full of opulent, sociable squares. There are several different types of accommodations, including suites with private sitting areas. Some include whirlpool tubs.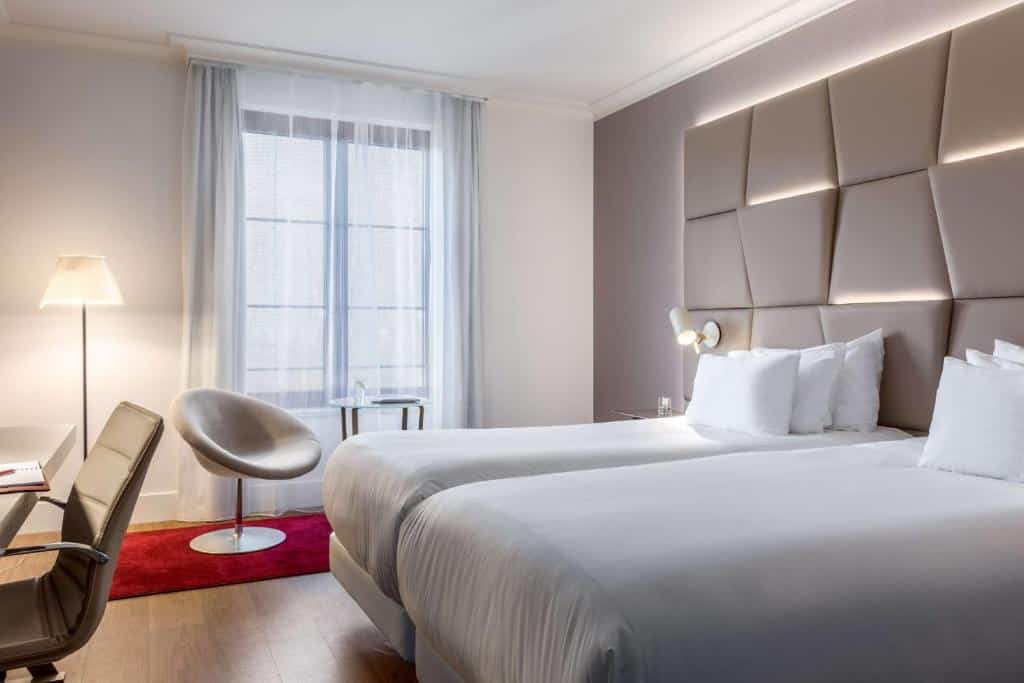 Why stay in this hotel?
Belgian chocolatiers and antique stores may be found in Grand Sablon Square, where several lodging options lookout.
The Hispania Brasserie, a fully-stocked gym, and visitor parking are all available on-site.
Sofitel Brussels Europe
Address: Place Jourdan 1, Etterbeek, 1040 Brussels, Belgium
The hammam, gym, restaurant, bar, and rooftop terrace at the Sofitel Brussels are just a few of the spectacular amenities available at five-star hotels in Brussels. At the center of the European neighborhood, Jourdan Square is where the hotel is located.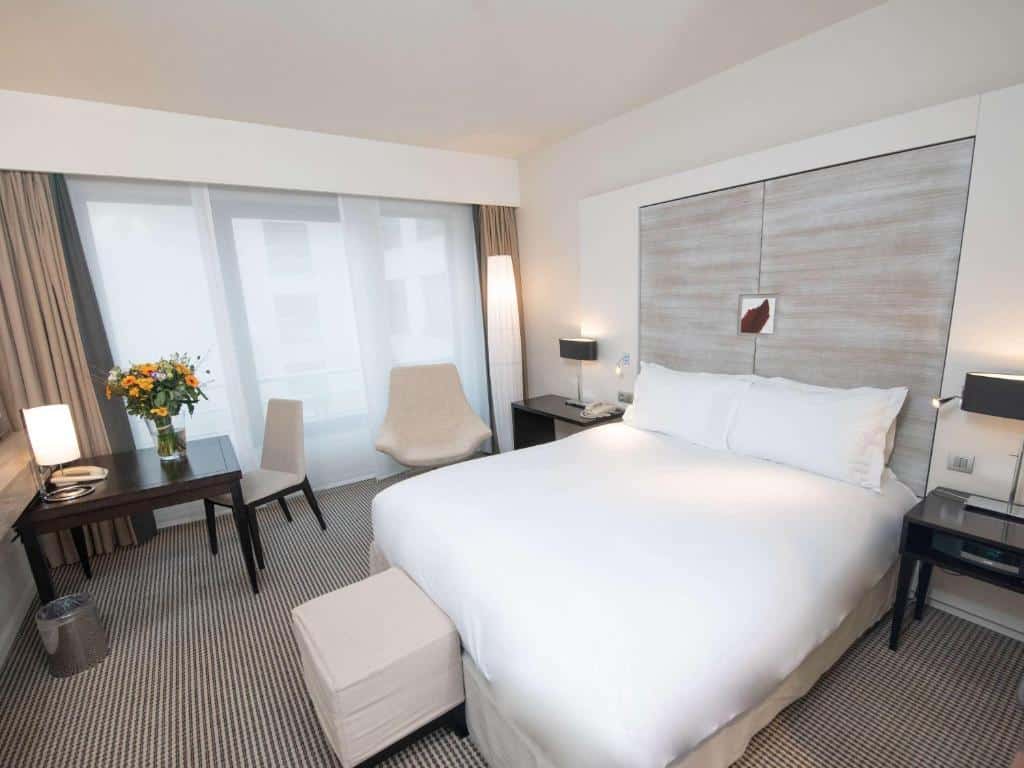 Why stay in this hotel?
The lodging options are all roomy and come equipped with amenities like private terraces, massage showers, cappuccino makers, and furnished lounges.
It successfully combines traditional and modern aspects.
DoubleTree By Hilton Brussels City
Address: Rue Gineste 3, Sint-Joost-ten-Node, BRU 1210 Brussels, Belgium
In order to create a warm atmosphere, the Brussels City Doubletree by Hilton deftly combines art deco-era design with modern accents.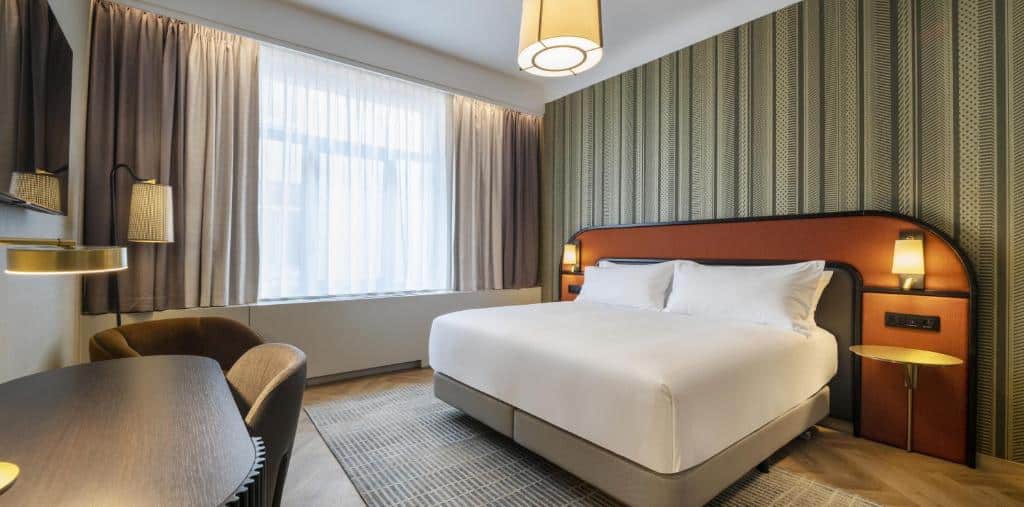 Why stay in this hotel?
It is a cozy, four-star eco-friendly hotel located close to Brussels' botanical gardens.
Elegant public spaces are created by marble staircases, paneled walls, and flashes of gold, while rooms feature contemporary amenities like coffee machines, flat-screen TVs, and mini-fridges.
About Brussels…
The bustling capital of the European Union, Brussels, is one of Europe's busiest cities and the capital of Belgium. With a large population that speaks both French and Dutch, as well as a great variety of nationalities from all over Europe and the world, Brussels has the vibe of a bustling cosmopolitan metropolis.
You can also reserve a room at one of the many hotels that line Avenue Louise if you'd like to stay on one of Brussels' most exclusive streets. You'll find yourself staying in lovely boutique hotels adjacent to some of the best restaurants and bars in the city on this renowned avenue, which is one of Brussels' most costly shopping districts.
Cool Boutique Hotels
The Dominican
Address: Rue Léopold 9, 1000 Brussels, Belgium
You can expect centuries of history at The Dominican, one of the most distinctive hotels in Brussels.
The renovated facade of this ancient structure on Leopold Street conceals a wealth of stories. You'll enjoy learning about the hotel's past as much as you will its contemporary conveniences. For the first Dominican friars to settle in the city, a monastery called the Dominican was initially constructed in the 15th century.
On sunny days, the courtyard is accessible to the public, where you can purchase food and beverages while relaxing under arches and lush trees.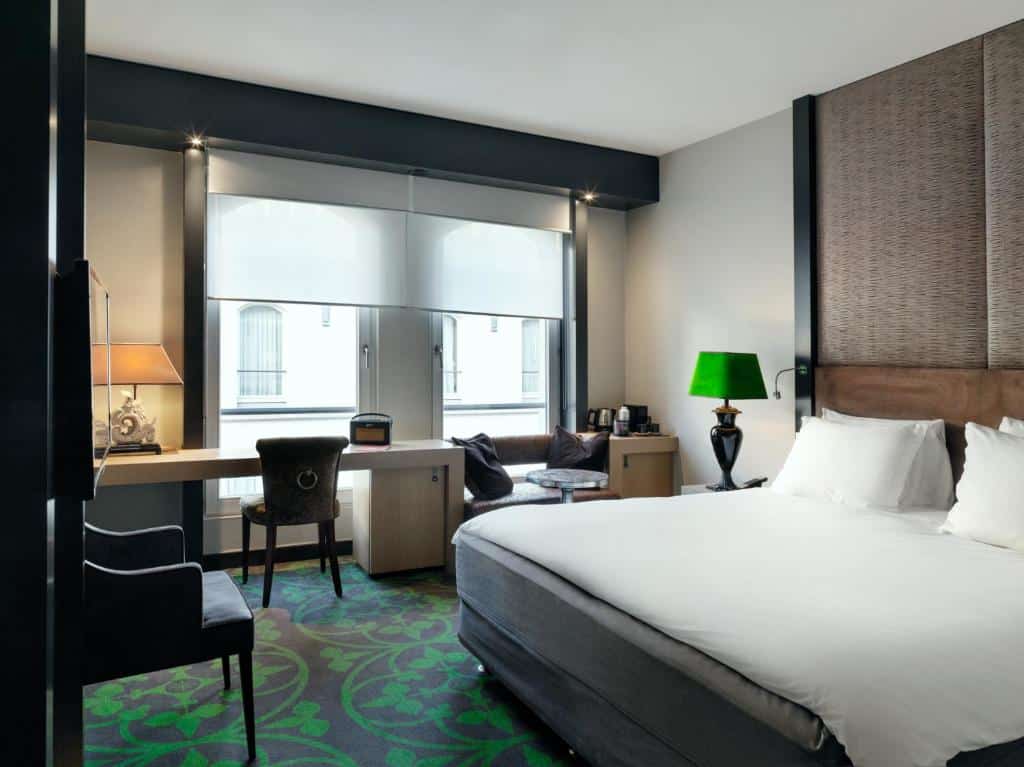 Why stay in this hotel?
Visitors are welcome to use the gym, or they can go to the Lounge Bar, where kombucha and velvet recliners are waiting for you.
After a few drinks, sit in the Grand Lounge, where a variety of dishes such as Belgian duck, lobster spaghetti, and tomahawk steak are available.
Hotel Amigo, Grand Place
Address: Rue de l'Amigo 1-3, 1000 Brussels, Belgium
A cobblestoned medieval street off the Grand Place, by the turreted Hôtel de Ville, is where you may reserve this accommodation based purely on its convenient location. Beyond that, however, this five-star hotel under the management of Rocco Forte excels in every way, from its attentive personnel to its confident, Italianate cuisine.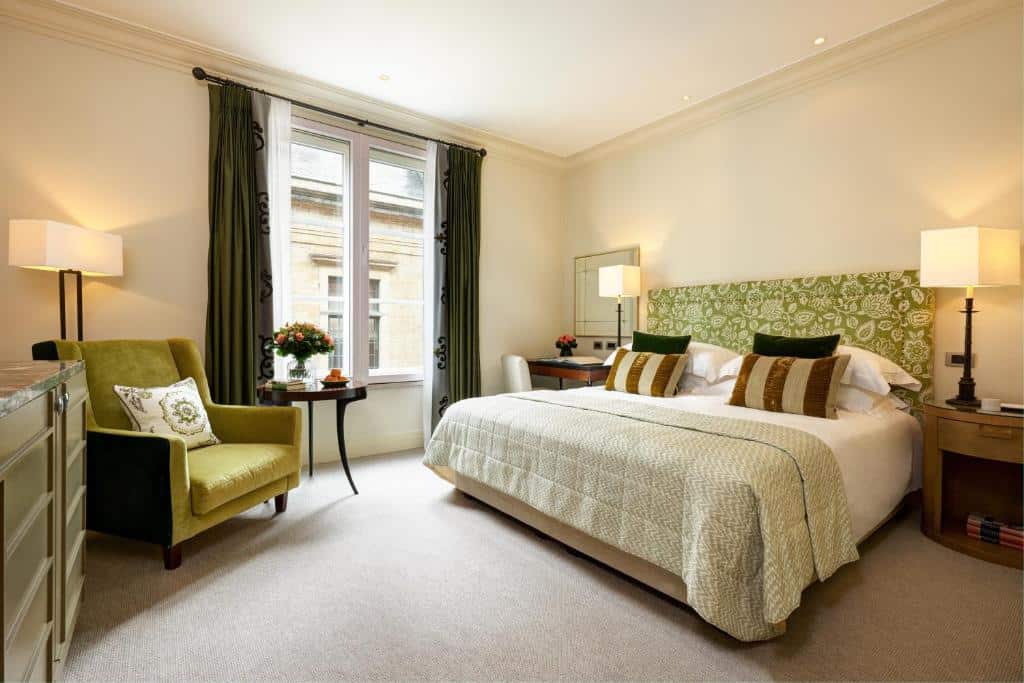 Why stay in this hotel?
Its large suites feature baths with Carrara marble, and the top-floor, terraced Grand Place suite is a honeymooner's paradise.
If you're traveling with children, everything is handled, from the cutest turn-down service in town to bathing time rubber ducks and more petite robes.
Ideally situated in the city center
Le Dixseptième
Address: Magdalenasteenweg 25 rue de la Madeleine, 1000 Brussels, Belgium
The name of this exquisite four-star hotel, just three minutes' walk from the Grand Place and housed in a splendid 17th-century mansion, gives the game away. A serene garden annex and more contemporary additions are also there, but for gilded grandeur and classic appeal, book a room in the original structure. Persian rugs and tastefully placed antiques, including Chinese ginger jars and swagged four-posters, are furnished in its parquet-floored rooms. Write a postcard on your leather-topped desk before descending the grand staircase to the breakfast room's candlelight.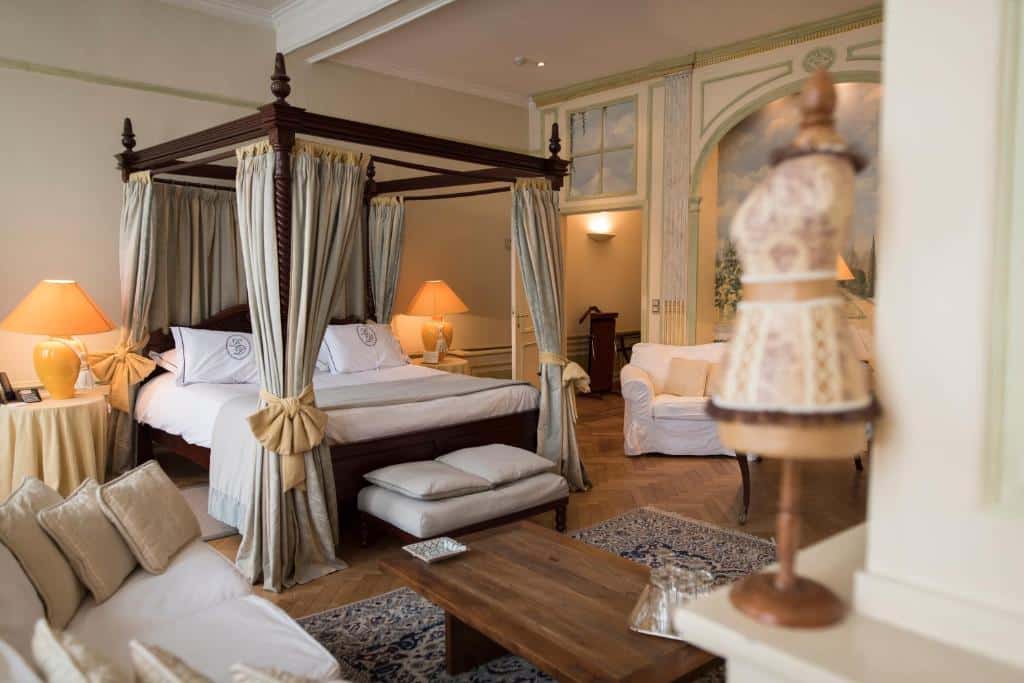 Why stay in this hotel?
Best for stepping back in time.
At Dixseptieme, each classy air-conditioned room has a minibar and a 32″ flat-screen TV. A few of the rooms are located in the hotel's contemporary wing. Wi-Fi is available for free to visitors while they are there.
Le Dixseptieme is 500 meters from the Magritte Museum. The distance to Brussels Central Railway Station is under five minutes on foot.
The enormous public spaces at Dixseptieme include a bar with chairs and a fireplace. There is a small garden courtyard as well.
Steigenberger Wiltcher's
Address: Avenue Louise 71, 1050 Brussels, Belgium
Each guest's specially designed room at this five-star boutique hotel includes soft underfoot patterned carpets and luxurious bathrooms that belong in a castle, not a hotel. You'll appreciate the Steigenberger Wiltcher's functional workstations and seating areas, which are not just luxurious but also significant.
You may be confident that this five-star hotel offers all the necessary conveniences.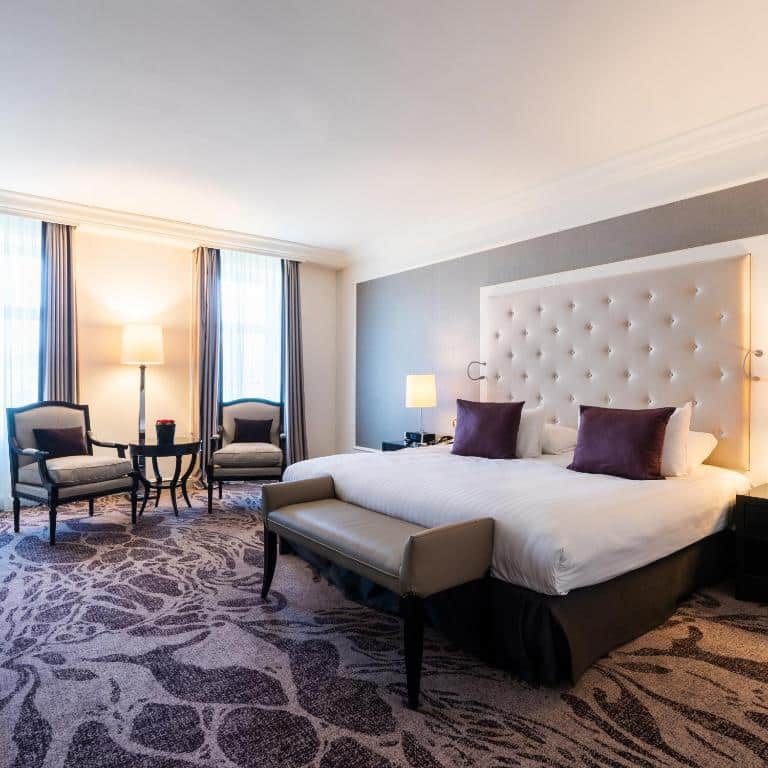 Why stay in this hotel?
A swimming pool, a whirlpool, a sauna, treatment rooms, and a fully equipped gym are all available at the Aspria Spa.
The Louie Bar & Restaurant has a great assortment of Belgian beers and food, while Café Wiltcher's serves a delicious breakfast buffet in the mornings.
Maison Flagey
Address: 39 Avenue du Général De Gaulle, Elsene / Ixelles, 1050 Brussels, Belgium
The quirky and ancient Maison Flagey boutique hotel is one of the most fantastic places to stay in Brussels. Since there are just five rooms and a home-cooked breakfast is included in the price, this little, cozy piece of history feels more like a bed and breakfast than a hotel. It was built in 1906. However, due to its limited availability and popularity, reservations at Maison Flagey must be made well in advance.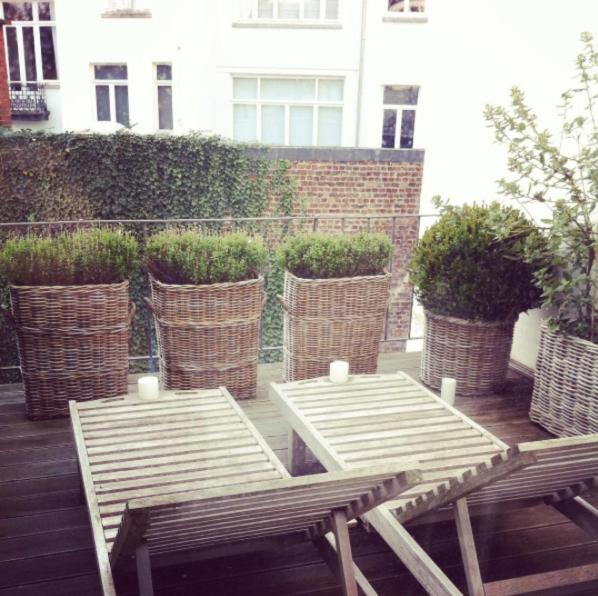 Why stay in this hotel?
It is situated in the bustling Ixelles neighborhood, not far from the city's historic center.
This is your chance to stay in a historic Art Nouveau building that is over a century old, as well as to explore a different, less-traveled area of the Belgian city.
Made in Louise
Address: Rue Veydt 40, Elsene / Ixelles, 1050 Brussels, Belgium
This family-run motel is located two blocks away from Avenue Louise and is housed in a respectable townhouse. It has a touch of Belgian quirkiness and is elegant and irreverent, from the vivid wallpaper to the enormous chessboard in the courtyard. Breakfast puts the icing on the cake with a spread that includes everything from pancakes and fruit salad to cold cuts, eggs, and cheeses, as well as fresh banana bread, waffles, and artisan jams. You won't be the only one if you return for thirds, so don't worry.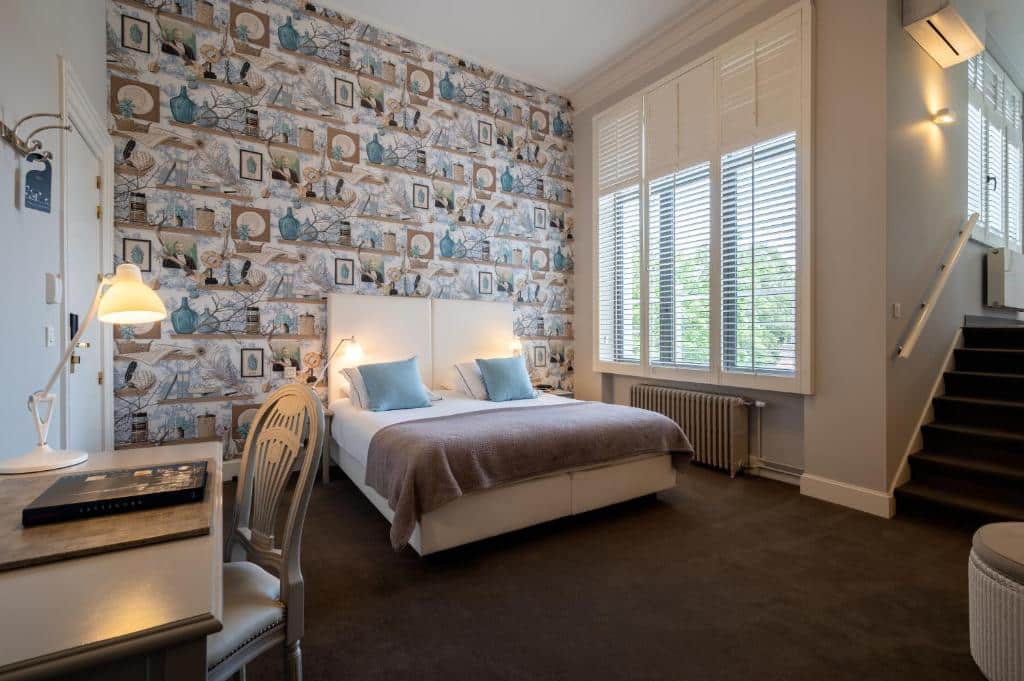 Why stay in this hotel?
Its green credentials are remarkable (energy self-sufficient, for starters), the staff is kind, and children are welcome.
Best for epic breakfasts.
Hotel Warwick Brussels
Address: Avenue Louise 381-383, Elsene / Ixelles, 1050 Brussels, Belgium
The Warwick Brussels is a timeless hotel that radiates elegance and mixes the great history of Brussels smoothly with modern facilities, services, and outstanding service.
Book five-star accommodation at the Warwick Brussels, and you'll be sleeping in a city center position, just meters from the exact place where it's reported that the Duke of Wellington watched soldiers off as they departed to face Napoleon at Waterloo.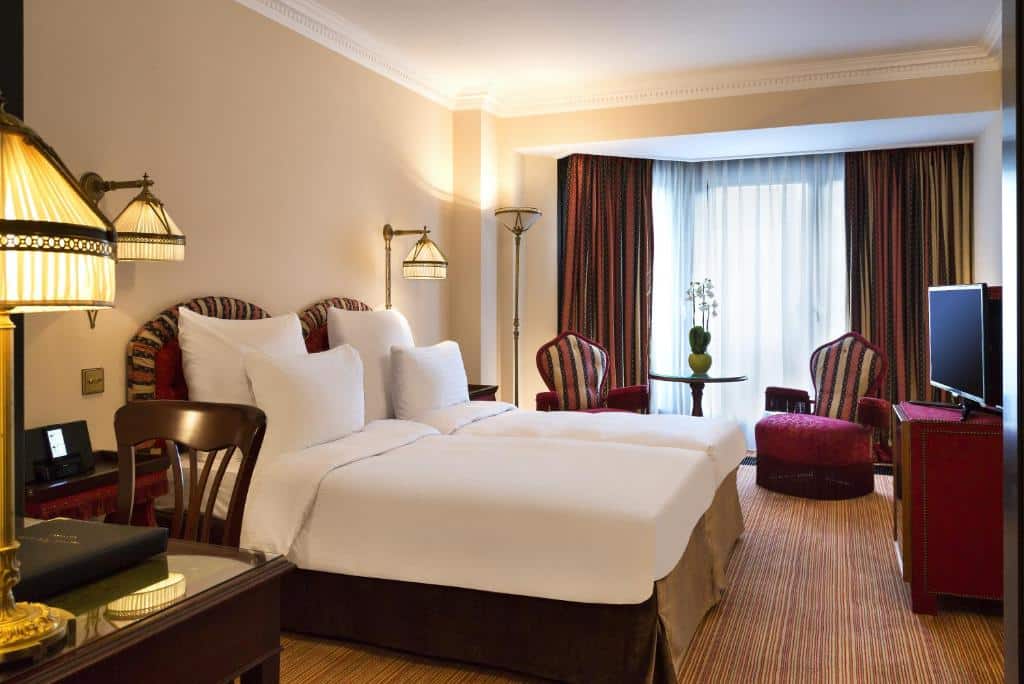 Why stay in this hotel?
The health facility has a fully-stocked gym, but if you're on vacation, you might go to the Secret Rooftop Bar, where you can sip cocktails while enjoying an elevated view of the Grand Place.
If you're hungry, reserve a seat at Chutneys Restaurant, a brasserie in the Belgian tradition that specializes in mussels, frites, and shrimp croquettes.
The Warwick Brussels' rooms, which come with flat-screen televisions, fluffy duvets, walk-in closets, and vibrant décor, are a far cry from the quarters used by soldiers.
The antique writing desks and bedside tables contrast beautifully with the marble baths' modern comforts.
Few Budget Tips for Booking Hotels in Europe
Comparison-shop. It makes sense to email multiple hotels and request their lowest rate. This is particularly useful when dealing with bigger hotels that employ "dynamic pricing," a computer-generated system that forecasts demand for specific days and sets prices accordingly: High-demand days will frequently cost more than twice as much as low-demand days. Choose one after comparing their offers.
Ask for a discount for a more extended stay or cash payment. It's worth checking if a discount is available if you want to stay three or more nights at a location or pay in cash rather than using a credit card (saving the hotelier the fee charged by the credit card provider).
Save money if it's off-season. During holidays and in July and August, prices typically increase along with demand. Try negotiating during the off-season. Tell them your budgetary restriction if the place is too pricey; they might accept it. Alternatively, consider showing up impromptu and dropping in at the last minute to see if you can get a deal.
Take into account low. Larger hotels are typically more expensive than small hotels or bed-and-breakfasts, partly because of taxes (for instance, in Britain, a B&B is compelled to pay an additional 20% tax to the government once it surpasses a certain revenue level). You pay the price for the hefty taxes that hotels pay.
Understand the exclusions. Although there are some exceptions, hotels in Northern Europe tend to be more expensive than those in the South. In the summer and year-round on weekends when their business clients are away, posh "business hotels" in Scandinavia, Brussels, and Berlin are anxious for guests. Some provide some incredible specials via the neighborhood tourist information centers. The deal gets better the later you arrive.
What's more about Brussels?…
Explore Brussels and enjoy your stay; here are more of our travel tips: Top 10 Things to do in Brussels and Discover the Amazing Restaurants in Brussels.
Side trips from Brussels…
Visit Leuven. The 16 miles (26 km) between Brussels and Leuven are typically traveled by rail in about 30 minutes, while the quickest services can get you there in as little as 27 minutes. On this line, approximately 96 trains typically travel each day. Try the Best Coffee shops in Leuven!
Explore Antwerp. The quickest way to travel to Antwerp is by rail; a ticket costs about 12 euros, and it takes about 45 minutes to get there from any of the train stations in Brussels. SNCB and Thalys run direct trains from Brussels Midi Station to Antwerp (Antwerpen Centraal). We have included tips you may consider, Top 10 Things To Do in Antwerp.