Leuven, a dynamic city in the center of Belgium, is a popular destination for travelers looking to immerse themselves in the country's rich culture, history, and customs.
Leuven has something for everyone, with its spectacular architecture, beautiful parks, and numerous museums. There is always something fresh and intriguing to explore in this picturesque Belgian city, from its world-renowned university to its lively town center.
In this article, we will highlight some of the best things to do and see in Leuven so that you may make the most of your visit and create lasting memories.
St. Peter's Church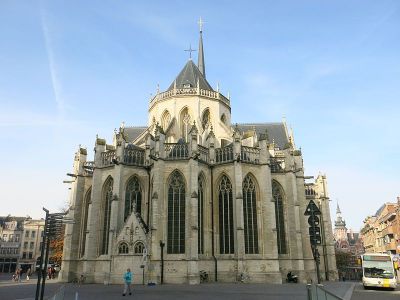 St. Peter's Church, located in the centre of Leuven, is a spectacular example of Gothic architecture. This stunning 15th-century church has an amazing façade with exquisite stone carvings and a soaring bell tower that dominates the skyline.
Within, visitors are treated to a dazzling exhibition of art and architecture, featuring well restored stained-glass windows, ornate wooden carvings, and the church's centerpiece, a magnificent altar. Climb to the top of the bell tower for sweeping views of the city and surrounding countryside.
St. Peter's Church is a must-see for anybody interested in history, architecture, or religious art, and it offers a fascinating view into Leuven's and Belgium's rich cultural legacy.
Leuven Town Hall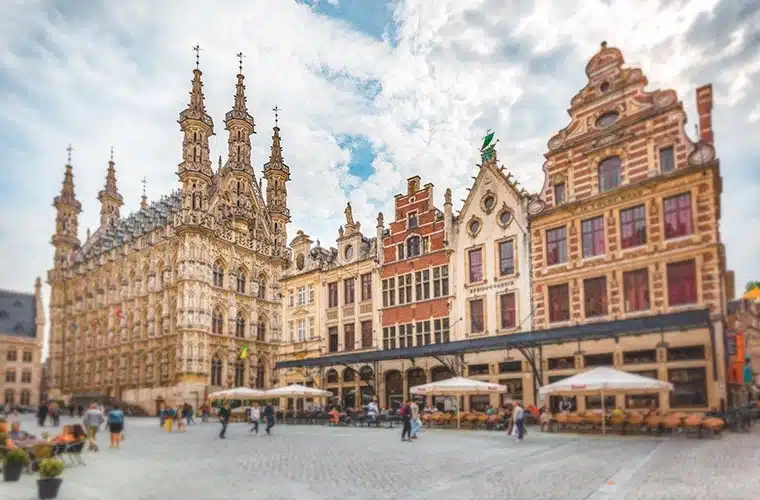 The Leuven Town Hall, often known as the Stadhuis, is one of the most recognizable monuments in Leuven, Belgium. This spectacular 15th-century structure is a stunning example of Gothic architecture, with an elegant façade embellished with delicate stone carvings and figures. The interior of the structure, which has exquisite murals, amazing paintings, and an impressive collection of historical objects, can be toured by guided tour.
The Council Room, which is decked with beautiful tapestries and has a stunning ceiling adorned with complex wooden carvings, is one of the tour's highlights. Visitors can also climb to the tower's summit for panoramic views of the city and surrounding countryside.
Groot Begijnhof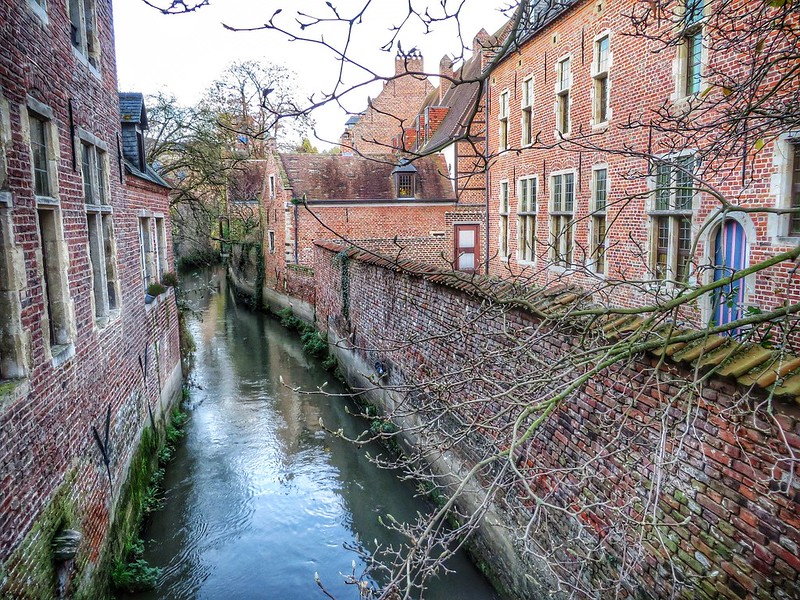 Groot Begijnhof is a lovely and historic neighborhood dating back to the 13th century in Leuven, Belgium. This lovely district is noted for its well-preserved architecture, quiet gardens, and serene ambiance, making it the ideal place to get away from the rush and bustle of daily life. You can walk through the neighborhood's small alleys and lanes, admiring the exquisite homes, chapels, and courtyards that were previously inhabited by the beguines, a religious society of women who lived and worked here.
The Groot Begijnhof also has various museums, notably the Beguinage Museum, which depicts the daily lives of beguines as well as the neighborhood's rich history. Visitors can also enjoy a leisurely stroll around the quiet gardens, which are filled with gorgeous flowers and provide a peaceful break from the bustling city center.
Botanical Garden Kruidtuin
The Botanical Garden Kruidtuin in Leuven, Belgium, is a wonderful haven of peace and beauty. This beautiful garden, established in the early 1800s, contains a diverse collection of plants and flowers from all over the world, as well as a network of winding walkways, quiet ponds, and elegant bridges.
Guests are free to wander around the garden at their leisure, soaking in the sights and aromas of the numerous plant types, which range from tropical orchids to vibrant roses and everything in between.
The Botanical Garden Kruidtuin has various historic structures and landmarks, notably the spectacular Palm House, which goes back to the mid-nineteenth century and is home to a broad range of exotic plants. The Botanical Garden Kruidtuin is a must-see attraction for anybody visiting Leuven, Belgium, thanks to its magnificent natural beauty and rich cultural heritage.
M-Museum Leuven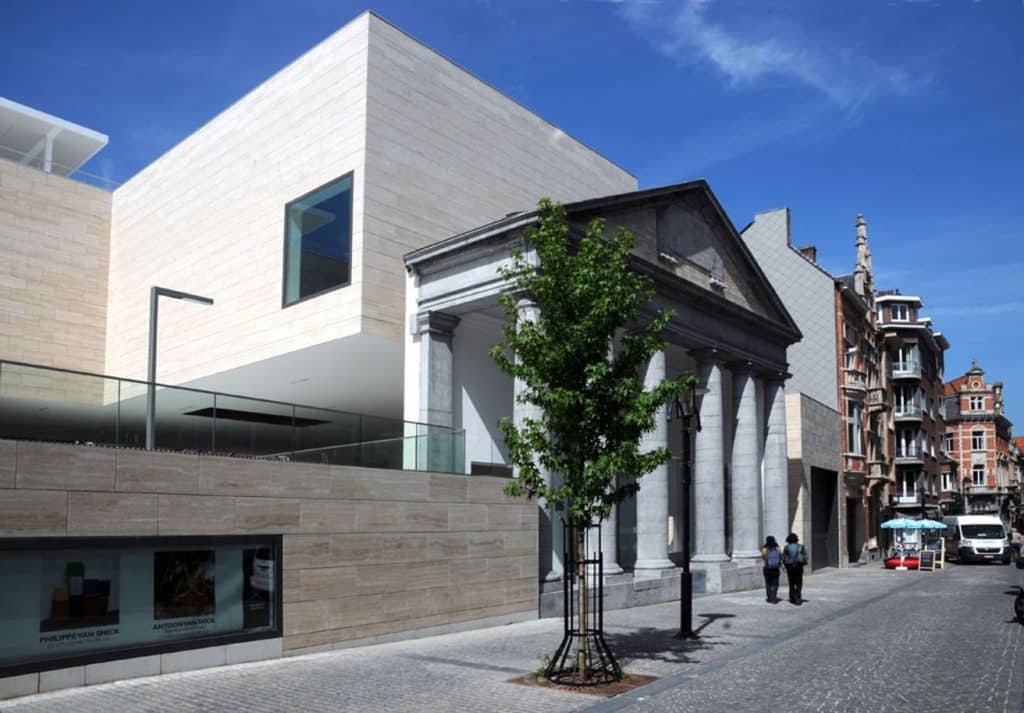 The M-Museum Leuven is a world-class art museum in the center of Leuven, Belgium. This outstanding institution houses a large collection of classical and contemporary art, ranging from old masters to cutting-edge installations.
The museum's galleries contain a varied collection of art and artifacts from throughout the world, such as paintings, sculptures, photographs, and more. M-Museum Leuven, in addition to its permanent collection, presents a number of temporary exhibitions and special events throughout the year, making it a vibrant and interesting destination for art lovers of all ages. A visit to M-Museum Leuven is an absolute must, whether you are a seasoned art lover or simply looking to enjoy the best of what Leuven has to offer.
Looking for a coffee pause check out the Coffee Bar 'Anna' just across the street, which we have listed in our top 8 favorite coffee shops in Leuven article.
Oude Markt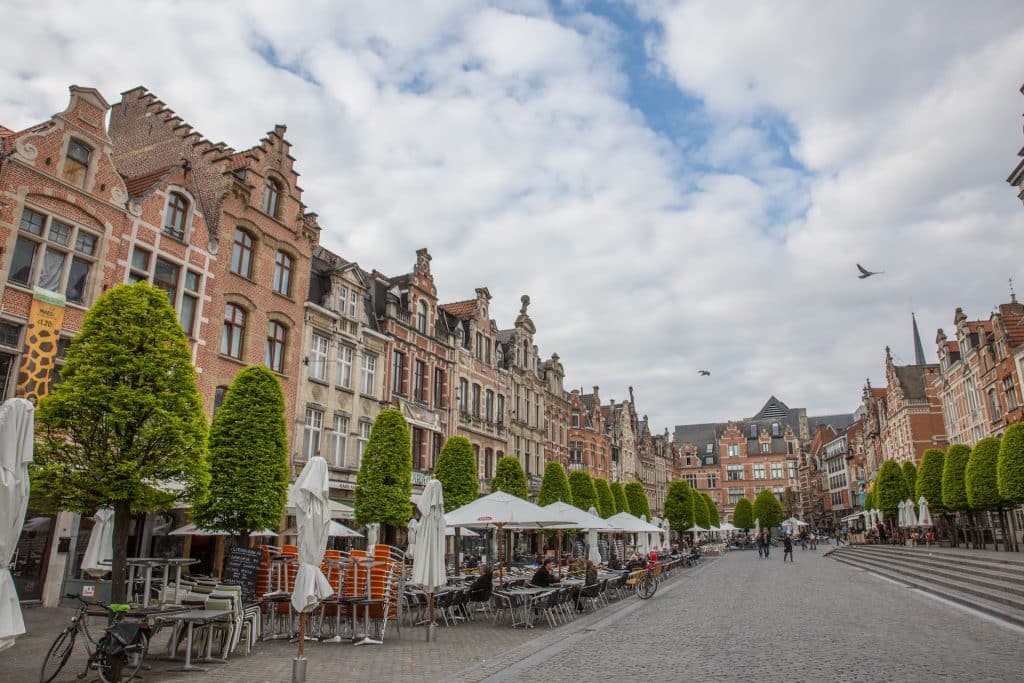 The Oude Markt, or Old Market Square, is one of the most energetic and lively locations in the Belgian city of Leuven. This ancient area is surrounded by stunning buildings and lined with a variety of taverns, cafés, and restaurants, making it the ideal place to get a drink, eat, or simply absorb in the ambience.
The square is especially popular in the summer, when locals and tourists alike throng to its outdoor terraces to soak up the rays and catch up with friends. In addition to its vibrant nightlife, Oude Markt is home to various historic sites, including the magnificent St. Peter's Cathedral and the prominent town hall. Visitors can wander around the square at their leisure, soaking in the sights and sounds of Leuven's lively and colorful district.
Abbey Park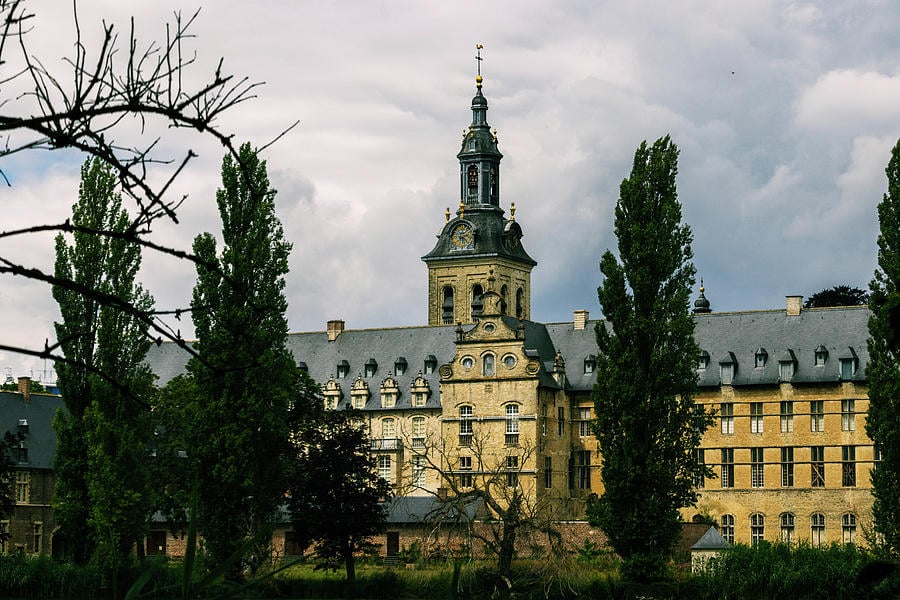 Abbey Park, or Abdij van Park, is a lovely and tranquil park on the outskirts of Leuven, Belgium. This huge park spans more than 100 hectares and includes a range of settings such as lush forests, quiet lakes, and rolling hills. Visitors can enjoy the natural splendor of the park's various pathways, gardens, and wildlife at their leisure.
The majestic 18th-century abbey, which was formerly home to a community of monks but is now a cultural center and event site, is one of Abbey Park's attractions. A 16th-century chapel, a charming farmhouse, and a wonderfully restored orangery are among the park's historic features.
Arenberg Castle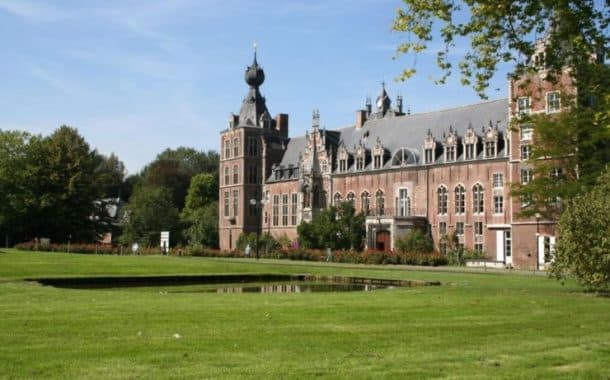 Arenberg Castle is a beautiful 16th-century castle with massive towers and an exquisite façade. The castle is a magnificent example of Renaissance architecture. The castle's grounds and gardens, which feature a maze, a rose garden, and a gorgeous lake, are open to visitors.
Tourists can enjoy the exquisite décor and furnishings, as well as the collection of art and historical objects, which includes tapestries, paintings, and sculptures, within the castle. Every year, the castle also holds a range of cultural events like concerts and exhibits, making it a popular destination for both visitors and locals alike.
Discover the 8 Coffee Shops in Leuven you Must Visit while visiting this wonderful place!
10 Things to Do in Leuven on a MAP
Have we missed your favorite spot? Leave a comment a below and we'll surely add on the list.