It can be challenging to choose where and what to eat in a city like Brussels, where food is so popular! This city offers it all: classic cuisine served in bistros, delectable international cuisine, adorable cafés, affordable street food, a thriving brunch scene, and that's not even all.
Before you get started, read our article about Belgian dishes that will blow your mind. It walks you through everything you need to know before visiting Brussels and is the best way to get started arranging a vacation there.
Spark Romance with Bon Bon
Location: Avenue de Tervueren 453, Woluwe-Saint-Pierre, Brussels, 1150 Woluwe-Saint-Pierre
This Brussels restaurant with two Michelin stars is housed in a gorgeous villa and has the ideal setting for a romantic lunch. It is tucked away in a quiet area. You'll want to go back time and time again because of the attentive and welcoming personnel as well as the imaginatively prepared and attractively presented food. A one-of-a-kind experience is dining with the chef over five courses in the kitchen bar.
Cuisine: French, Belgian, European, Vegan Options
Opening Hours: 12:30PM-1:30PM, 7:30PM-9PM (Tuesday to Friday); Sat-Sun-Mon: Closed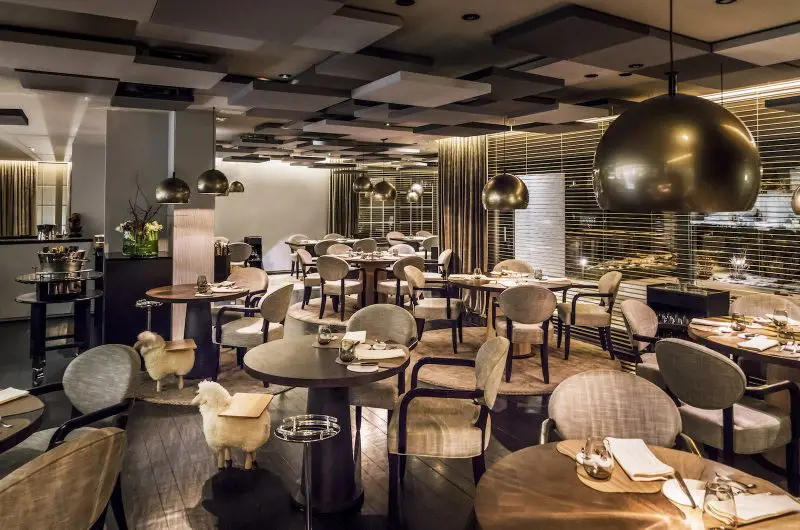 Bia Mara – Fine Dining
Location: Rue du Marché aux Poulets 41, 1000 Bruxelles, Belgium
This is one of the best restaurants in Brussels for a filling lunch at an affordable price if you're wanting delectable seafood in the city. Your heart will be won over by their delectable meals, sustainable seafood usage philosophy, and first-rate service. This restaurant near the Grand Palace specializes in serving fish and chips, and it offers a wide variety of the dish as well as mouthwatering sauces to go with it. They have a good assortment of beers and also serve chicken.
Cuisine: seafood, fast food, British, European
Opening Hours: 12PM-2:30PM, 5PM-10:30PM (Monday to Thursday); 12PM-10:30PM (Fri-Sun)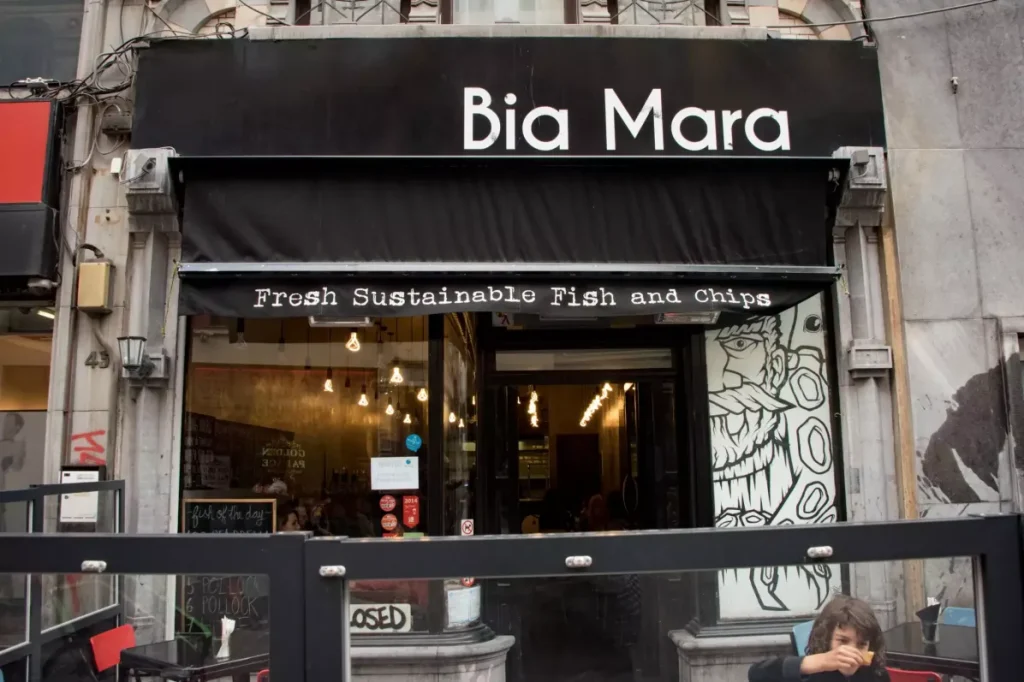 La Piola Pizza
Location: Pl. Saint-Josse 8, 1210 Saint-Josse-ten-Noode, Belgium
The best pizza in Brussels is renowned as being served at La Piola. La Piola Pizza, which serves authentic wood-fired pizzas in the Saint-Josse neighborhood's bustling square, exudes a cozy, laid-back atmosphere.
The menu is flavorful, extensive, and reasonably priced for such high-caliber pizza.
Baogo
Location: Rue Grétry 48/50, 1000 Bruxelles, Belgium
Brussels adores innovation, which is exactly what Baogo's Asian fusion menu does. Burgers are served in soft bao buns and come with intriguing ingredients like pulled pork or katsu prawns, in addition to the traditional cheeseburger.
The sweet potato fries are the finest! The burgers come with fries, and there are also various sides available.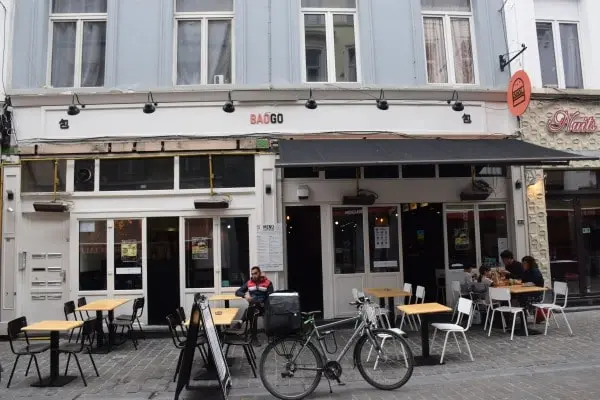 Walkin' Thai
Location: Rue Lesbroussart 38, 1050 Ixelles, Belgium
Try Walkin 'Thai for quick, tasty Thai food close to the well-known restaurant Flagey. They provide a straightforward menu that includes Pad Thai, other noodle and rice meals, Thai curries, as well as a wide range of appetizers and soups.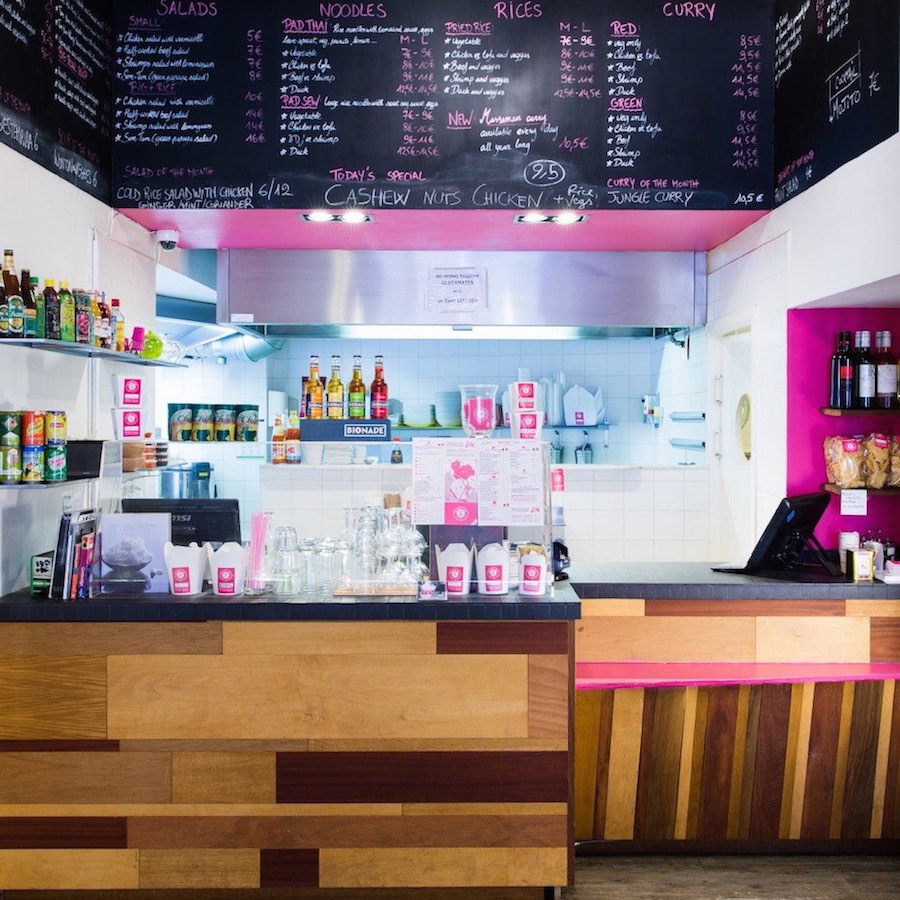 Ballekes
Location: Rue des Chapeliers 3, 1000 Bruxelles, Belgium
One of the best traditional delicacies from Belgium, the Belgian meatball, is the focus of Ballekes, and yes, they are good at it.
At a reasonable price, you may get a fantastic traditional Belgian supper at a reasonable price by selecting the best beef and pork, chicken, or vegan meatballs, topping them with your favorite delicious homemade sauce, and serving them with the best Belgian sides.
La Roue D'or
Location: Rue des Chapeliers 26, 1000 Bruxelles, Belgium
This friendly, pleasant brasserie-restaurant is adjacent to the Grand Place and offers a superb selection of Belgian cuisine. Traditional wood furnishings are offset by Magritte-inspired murals. Chicons, mussels and chips, chicken in a creamy broth called waterzooi de volaille, eels in a green herb sauce called anguilles au vert, and meatballs in a sweet sauce called boulettes à la liégoise may all be found here. Even though it is busy, you may still eat comfortably during off-peak times because of the "cuisine non-stop." La Roue d'Or may seem like a tourist trap given how close it is to the Grand Place, but Bruxellois authenticity saves the day.
Reservations: Recommended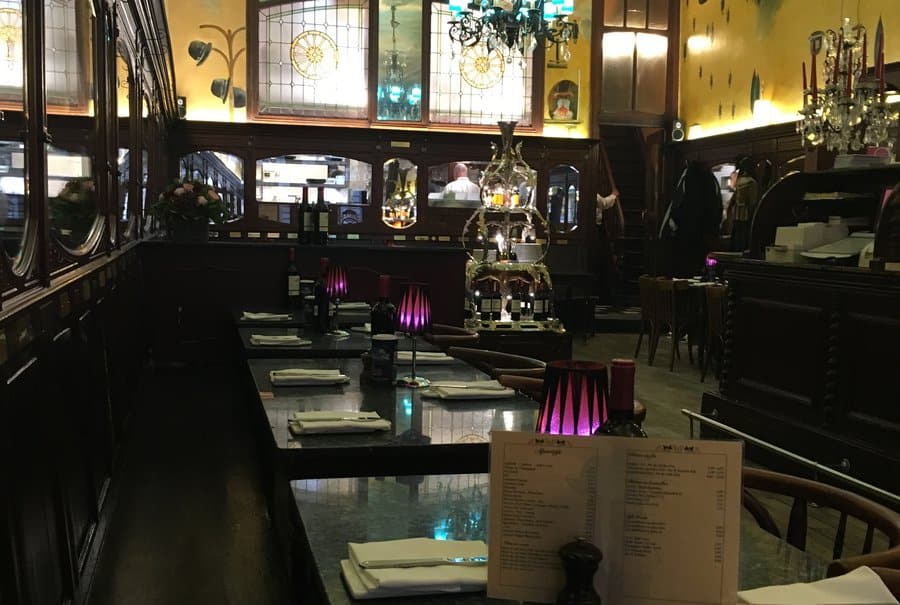 Comme Chez Soi
Location: Pl. Rouppe 23, 1000 Bruxelles, Belgium
Comme Chez Soi takes pride in serving exquisite food of the greatest standard, prepared and presented in the French haute cuisine style, at costs to match (five courses for €149/£137). With only 40 seats, the little dining area in the Art Nouveau style is open to the kitchen. The meal will begin with an appetizer of pan-fried mackerel with crayfish, Mechelen asparagus, and a delicate fennel flower cream.
Reservations: essential.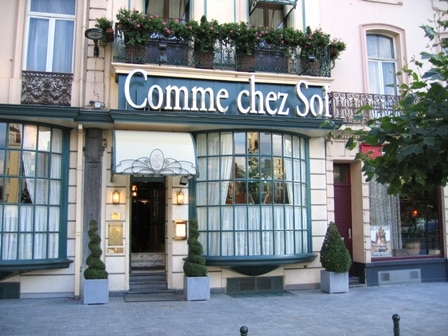 Belga Queen
Location: Rue du Fossé aux Loups 32, 1000 Bruxelles, Belgium
There is always a buzz at this place since it is busy and well-liked, trendy but laid-back, and has a large brasserie-style menu with a focus on classic Belgian dishes that are served to excellent standards. It's the perfect location to sink into a delicious plateau de fruits de mer. You may discover dishes like roasted escalope of salmon with orange butter, parsnip mousseline, chard, and gratin dauphinois potatoes with parmesan on the moderately priced "business lunch" menu of two courses for €25 (£22).
Reservations: Recommended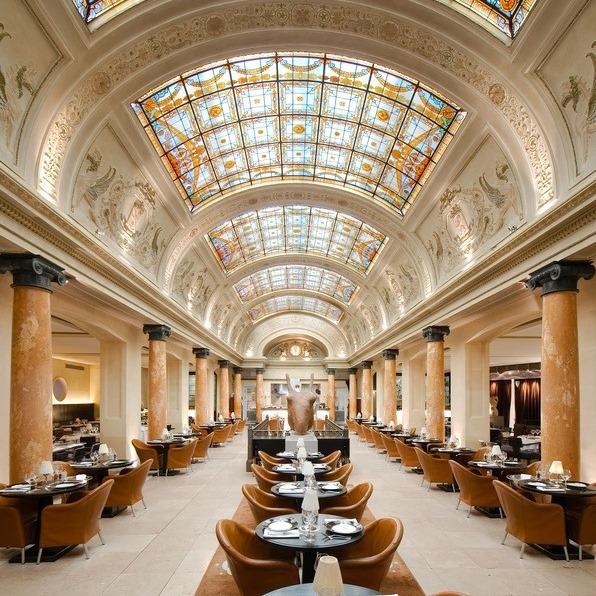 Colonel
Location: 1060, Rue Jean Stas 24, 1060 Bruxelles, Belgium
This type of eatery is what Brussels is known for: it specializes in high-quality, meticulously aged beef (see their display case of the raw, marbled product), but everything on the menu, including the cured meats, scallops, and skrei (Norwegian Arctic cod), is deserving of praise. The restaurant has an open kitchen and is big, trendy, modern, and busy. If you're shopping or en route to the Horta Museum, this restaurant is a good stop for a great lunch of marrowbone appetizer, filet pristine, or slow-cooked monkfish.
Reservations: Recommended