The Philippines is a unique country made up of over 7,000 islands. It is a country with a rapidly growing population and many different natural threats to contend with. Twenty active volcanoes can be found on the islands, and the area is susceptible to typhoons and other extreme weather conditions.
Despite these problems, there are numerous natural beauties to be viewed and a wonderfully beautiful place to explore here. Take a look at the top things to do in the Philippines if you're seeking a place unlike any other. Here are our travel tips in no particular order, as most of them are amazing places to visit and spend your trip with unforgettable memories. 
Spend a few days relaxing in Boracay.
The Philippine island of Boracay has become well-known throughout the world for its breathtaking white beaches. White Beach, a 4 km strip of white sand flanked by restaurants, hotels, and dive shops, is the primary draw. On the island, there is constantly a celebration going on, with fire shows and live music entertaining the crowd all the time. Despite the island's ongoing development, there are still many places to relax and have a good time.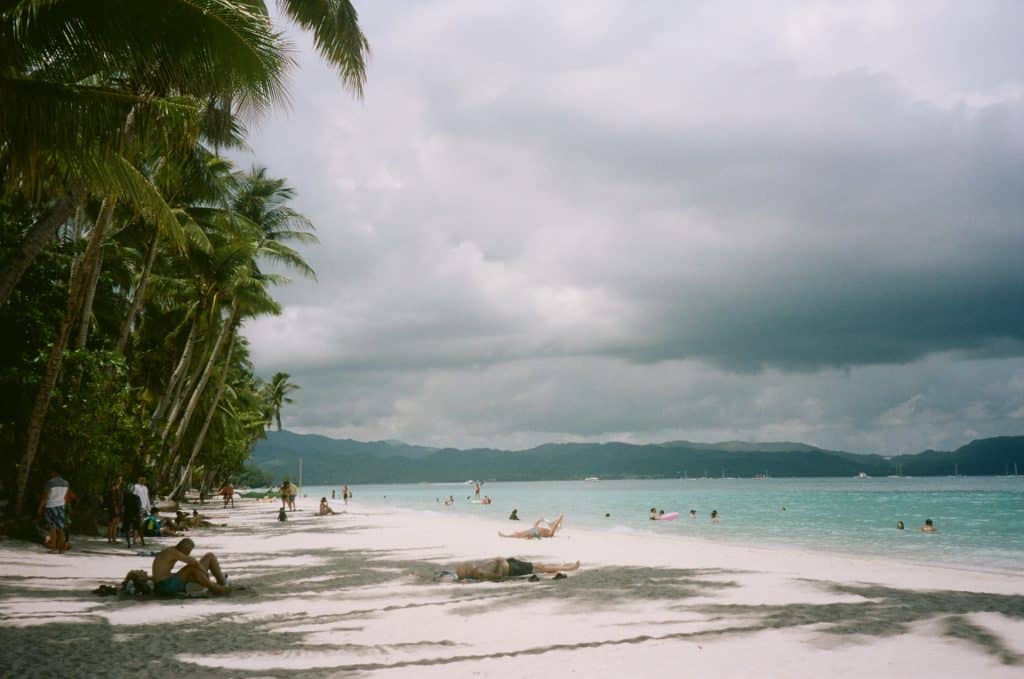 Consider Banaue's Rice Terraces for Beauty
It is easy to see why the Banaue Rice Terraces are frequently referred to as the "Eighth Wonder of the World" as you begin to appreciate their overwhelming majesty. The Ifugao mountains were carved into terraces over 2,000 years ago with just a few simple tools. The locals still utilize the terraces to cultivate their vegetables and grains, since they are naturally watered by the neighboring rainforests.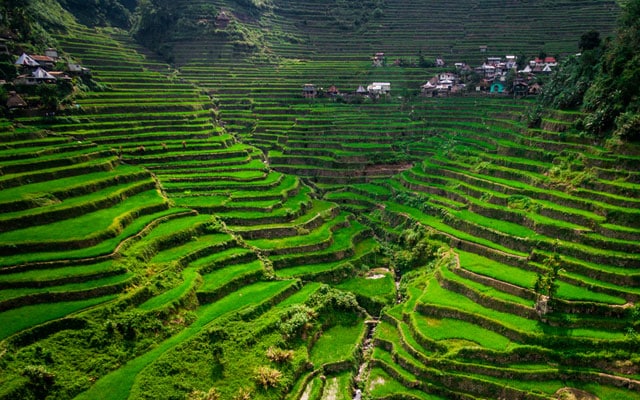 Enjoy The Unusual Chocolate Hills
The amazing and fascinating Chocolate Hills are located in the Bohol Province of the Philippines. Throughout an area of around 20 square miles, there are at least 1,260 hills. The grass covering the tiny hills gradually turns from green to brown and then takes on a chocolate-like hue as the dry season progresses. The hills are unquestionably a well-known landmark in the country, and range in height from 30 to 50 meters. No trip across the country is complete without a stop in the hills.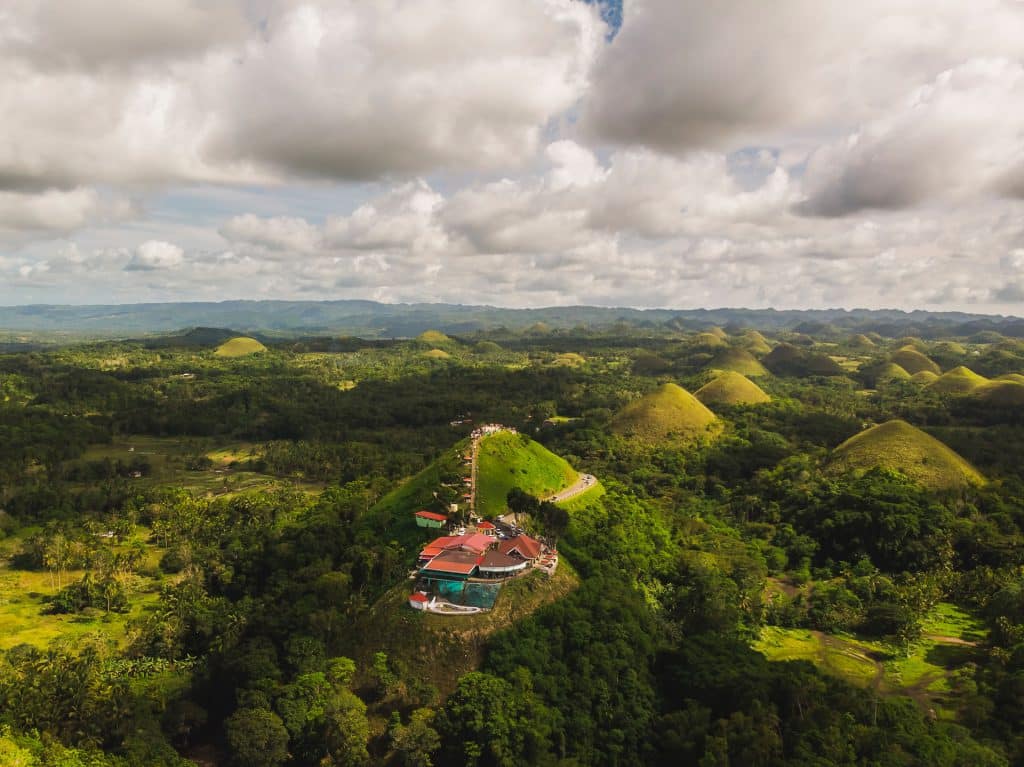 See The lakes At Coron Island
A quick ride will take you to Coron Island, an island that is close to Coron Town and well-known for its two lakes. To get to the first lake, you must be prepared for a ten-minute hike through challenging terrain that will undoubtedly leave you feeling a little out of breath. You will have arrived at Lake Kayangan, a lake hidden in the mountainside with clear water. . By clambering over some sharp rocks and entering the water directly, you may view Lake Barracuda, where the water can reach temperatures of 38 degrees centigrade.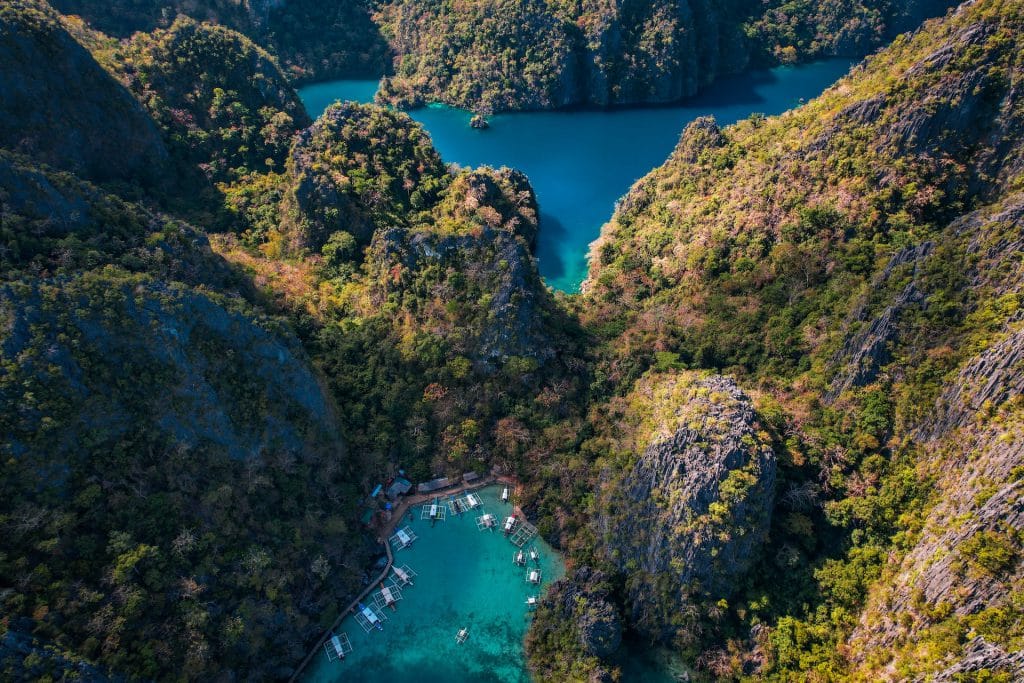 Although El Nido is only a short drive from Puerto Princesa, it is strongly advised to first explore the area before boarding a ferry to Coron. Coron is ranked first on this list because it can be reached in about the same amount of time it takes to go from Puerto Princessa to El Nido, and it also has less tourist traffic. Coron is home to lagoons, immaculate white beaches, and aged limestone landscapes. If you're on a vacation, fly into Busuanga and take a one-hour boat ride to Coron if you're staying in one place rather than traveling about.
Climb the Philippines' Tallest Mountain
Mount Apo is the highest volcanic mountain in the nation, rising 2954 meters above sea level. You will need a guide and a permit to climb the peak, but both are inexpensive and simple to obtain. Depending on the weather and your pace, the entire ascent will take one to three days. Warm clothing is required because nighttime lows can reach close to zero degrees. There are 270 distinct species of birds in all, many of which are endemic, and during your path you will encounter a wide variety of them.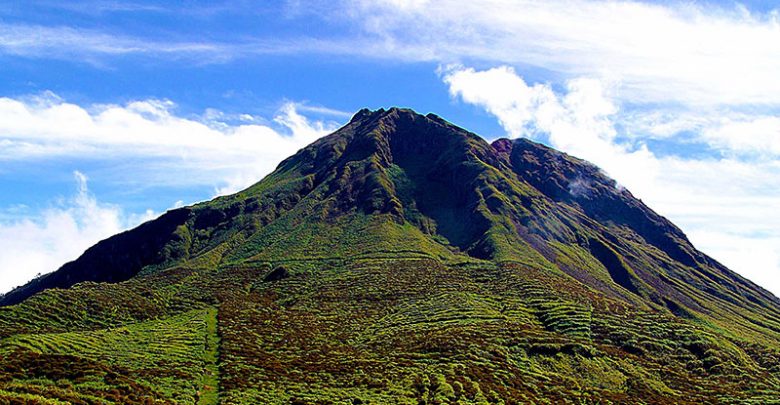 Go Surfing at Siargao Island
The island of Siargao, which is two hundred and seventy miles southeast of Manila and has the shape of a tear, redefines paradise, especially for surfers. The Philippines is a surfer's dream, with thousands of beaches and more than 20,000 miles of coastline that regularly receive waves of the highest caliber in the world. But Siargao, the Philippines' surfing mecca and maybe the best surf location in all of Asia, is the best.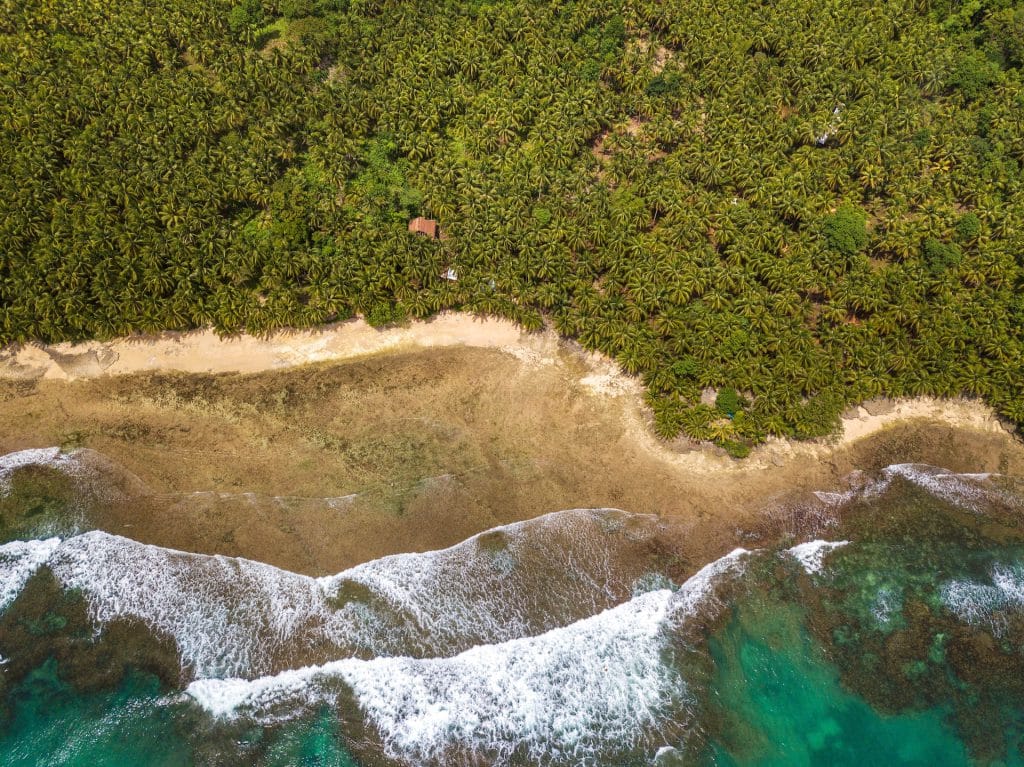 Tour of the Underground River in Puerto Princesa
One of the most amazing things to do in the Philippines is to take a river tour of the Underground River in Puerto Princesa. The Subterranean River National Park, a UNESCO World Heritage Site, contains the underground river on the island of Palawan.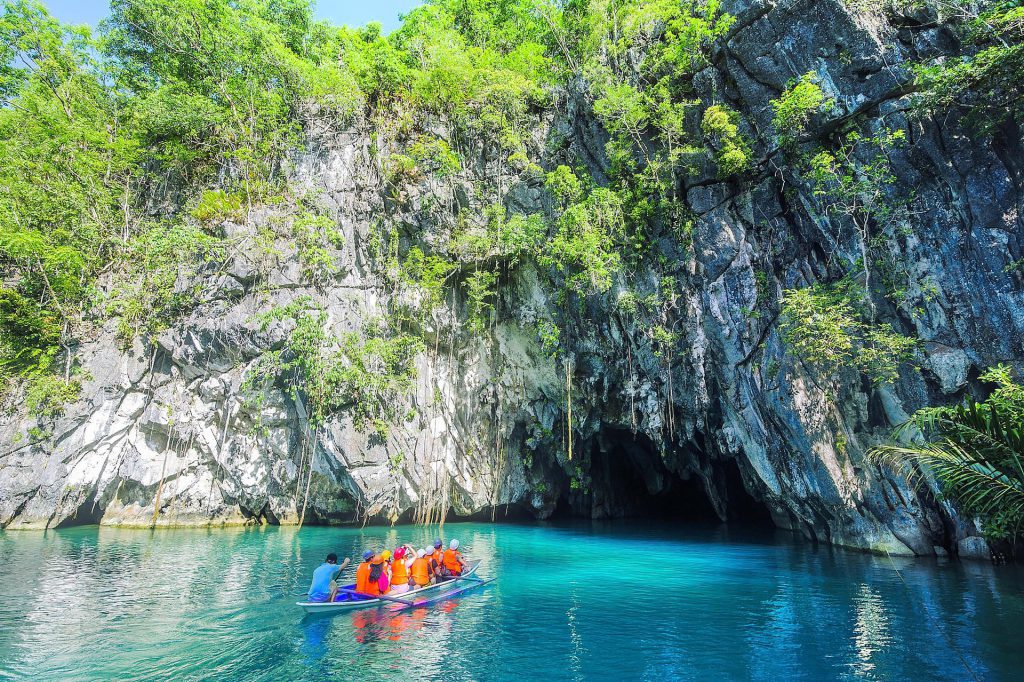 The five-mile underground river is made beautiful by the boat cruises that take you there. You travel through a complex network of caves that are encircled by sheer limestone cliffs. The coolness of the cave contrasts with the scorching heat outside, as you can see ancient stalactite and stalagmite formations.
Your tour guide will point out interesting sites and the tropical species that inhabit the river that feeds into the South China Sea as you float through the gloomy caves on emerald water.
Explore The Batanes Islands
The Philippines' northernmost group of islands, the Batanes, is equally separated from Taiwan as it is from Manila. Only three of the 10 islands that make up the mini-archipelago—Sabtang, Batan, and Itbayat—are inhabited. The scenery and almost crime-free culture of these islands set them apart from many others. They are certainly worth a trip, but getting there isn't the cheapest or easiest option, and the island's tropical environment frequently messes with flying plans.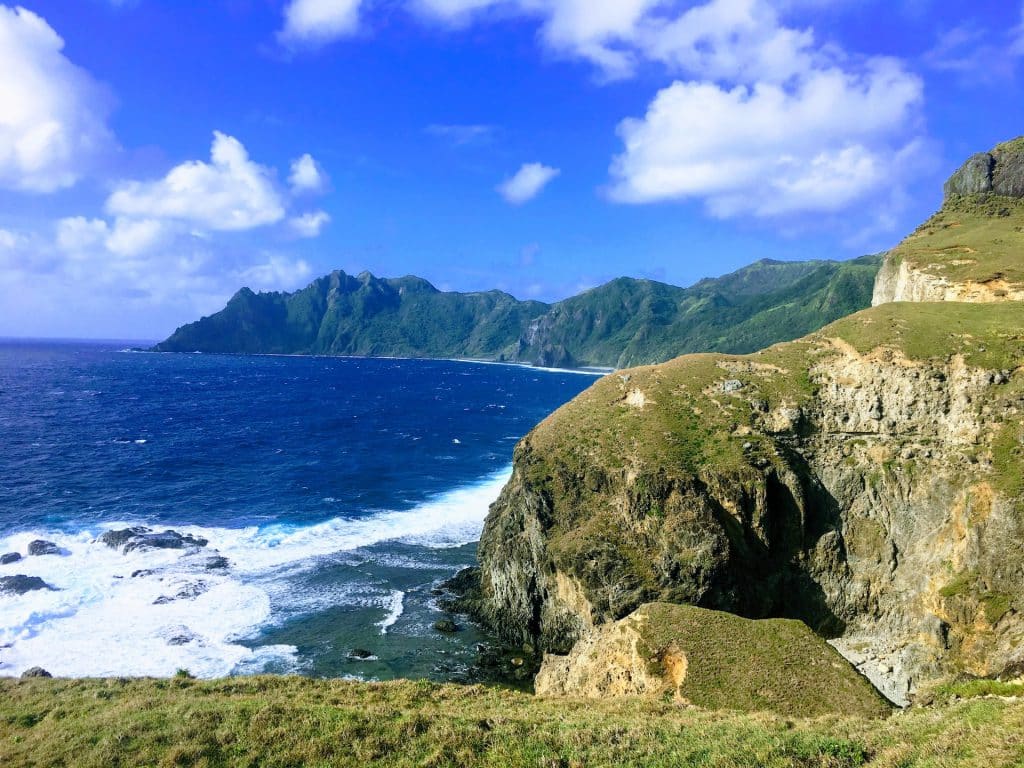 The ideal time of year to visit the Batanes Islands; the dry season, which lasts from March to May and is when there is a lower chance of encountering typhoons, is also the best time to explore the Batanes Islands.
Historical Sightseeing Tour of Manila
A dynamic metropolis surrounded by centuries-old cathedrals and colonial heritage, Manila is an intriguing and energetic city. You may easily explore Manila on foot or join a sightseeing tour guide to view the city's oldest neighborhood, Intramuros, or walled city, where some of the most notable tourist attractions, significant landmarks, and monuments are located.
You'll be able to appreciate Manila more as a result of this. The monuments at Rizal Park and Fort Santiago, as well as the well-known San Agustin Church, all had a big impact on Manila and are best explained by a guide. While some tours are accessible as coach excursions, others are available as city walking or bicycle tours.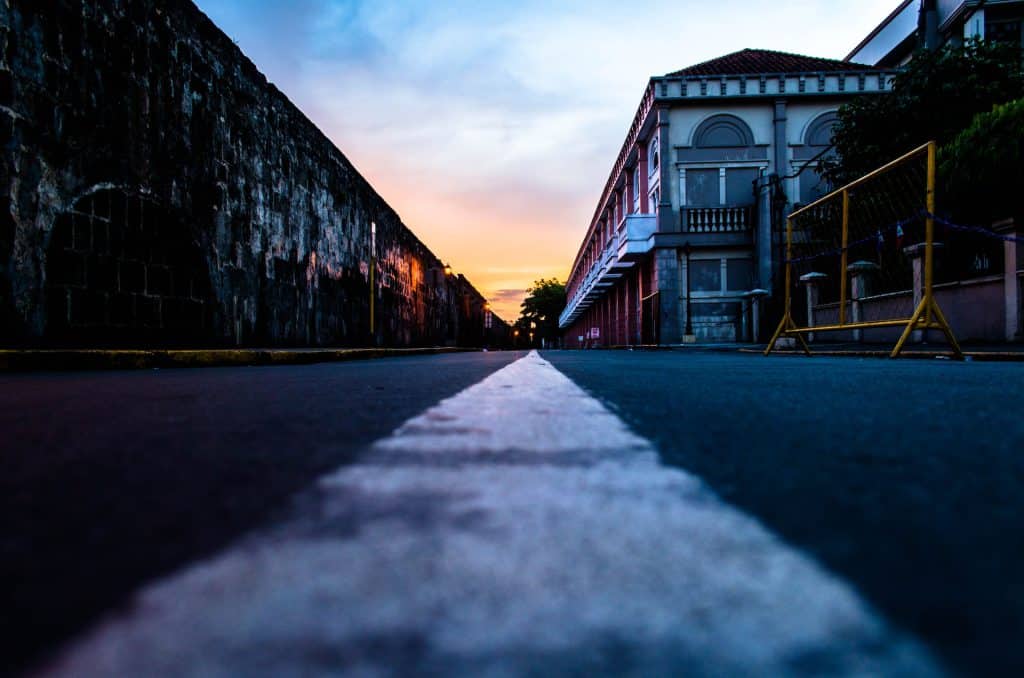 After your tour, have lunch at one of the neighborhood eateries and take in modern Manila as you observe the vibrant jeepneys zipping around the streets.
Taste Local Cuisine!
The cuisine of the Philippines is among the most flavorful and distinctive in the world. Try the mollusk-based Tamilok, the Lechon, which is a Filipino-Spanish specialty served with rice and Pinakurat Vinegar, and the Bulalo (a bowl of shank and bone marrow served in a steaming beef soup). One of the top things to do in Tagaytay, Philippines, for foodies is to try these goodies.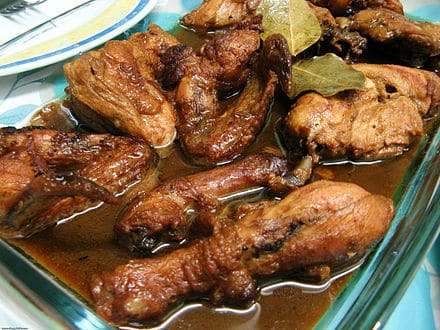 Best Things to Do in the Philippines on a MAP
Things to consider:
Language: Tagalog (Filipino) & English (most Filipino can speak English)
Currency: Philippine Peso (PHP) 1 USD = 54.50 Philippine peso as of April 2023.
Visas: Most nationalities do not require a visa for stays of less than 30 days.
Best Transportation when in Manila: Download the GRAB app and use it to book a car to everywhere, it is advisable that, coming from the airport to your accommodation, you use GRAB cars instead of taxis.
Money: ATMs are widely available. Credit/Debit cards are accepted in most places.
Internet: Many hotels and cafés have free Wi-Fi, although the connections aren't always reliable. For guaranteed connectivity, you must have a 4G pocket Wi-Fi device or a 4G internet SIM card.
Other gadgets needed: Have a power bank for emergencies specially when travelling to the remote areas, power interruptions are unpredictable
There are three associated plug kinds for the Philippines: A, B, and C. Plug types A and B each have two parallel flat pins, a grounding pin, while plug type C has two circular pins. The Philippines uses a supply voltage of 220V and a frequency of 60Hz.
Have a handy chargeable flashlight
Time: GMT/UTC +8
Best Time To Go: Peak season (Dec-Apr), Shoulder season (May & Nov), Low season (Jun-Sept)
Travel Insurance: Travel insurance is not a requirement but highly recommended if you're planning on hiking, diving, or surfing.
Weather: Mostly unpredictable. It may rain in the morning or any time of the day in most northern parts of the country, and it may be hot weather in most areas, like Manila and the southern part of the country.
When roaming around: keep your valuables / cellphones safe. Don't wear visible jewelry when in public markets/places. Stay alert and vigilant.
To fully enjoy your stay in this nation, you may read about the 10 Best Places to Visit in the Philippines