Lithuania, located in the Baltic region of Europe, is a hidden gem waiting to be explored. Lithuania has become a popular travel destination with its rich history, charming old towns, stunning natural landscapes, and warm hospitality. However, before embarking on your journey to this enchanting country, you must be prepared. Here are some crucial things to know before traveling to Lithuania.
Visa Requirements
You may need a visa to enter Lithuania, depending on your nationality. The country is a member of the Schengen Area, so holding a Schengen visa will grant you access to Lithuania. Ensure that your passport is valid for at least six months beyond your intended stay to avoid any issues at the border.
Best Time to Visit
Lithuania experiences four distinct seasons. The summer months of June to August offer pleasant weather, longer days, and various festivals. Spring (April to May) and autumn (September to October) showcase colorful landscapes and milder temperatures. Winter (December to February) brings snow and a unique charm, especially in the countryside. Consider your preferred activities and weather preferences when planning your visit.
Language
The official language of Lithuania is Lithuanian, a Baltic language spoken by most of the population. English is widely understood, especially among younger generations and in tourist areas. However, learning a few basic Lithuanian phrases is always helpful in enhancing your cultural experience and interactions with locals.
Currency and Payment Methods
The official currency of Lithuania is the Euro (EUR). While cash is accepted in most establishments, credit and debit cards are widely used and accepted throughout the country. ATMs are readily available in cities and towns, but carrying some cash for smaller businesses or in rural areas is advisable.
Transportation
Lithuania has a well-developed transportation system, making it easy to travel within the country. Vilnius, the capital, has an efficient public transportation network consisting of buses and trolleybuses. Taxis and ride-hailing services are also widely available. Trains connect major cities, while buses offer extensive coverage, including rural areas and neighboring countries.
Safety and Security
Lithuania is generally a safe country to visit. However, exercising caution and taking standard safety precautions is always recommended, such as being mindful of your belongings and avoiding isolated or poorly lit areas at night. It's also advisable to have travel insurance to cover any unforeseen circumstances.
Safety and Security
Lithuania is generally a safe country to visit. However, exercising caution and taking standard safety precautions is always recommended, such as being mindful of your belongings and avoiding isolated or poorly lit areas at night. It's also advisable to have travel insurance to cover any unforeseen circumstances.
Cultural Etiquette
Lithuanians value politeness, respect, and punctuality. It is customary to greet with a handshake, maintain eye contact during conversations, and use formal titles when addressing older individuals or people in positions of authority. When visiting churches or religious sites, dress modestly and adhere to specific rules or guidelines.
Local Cuisine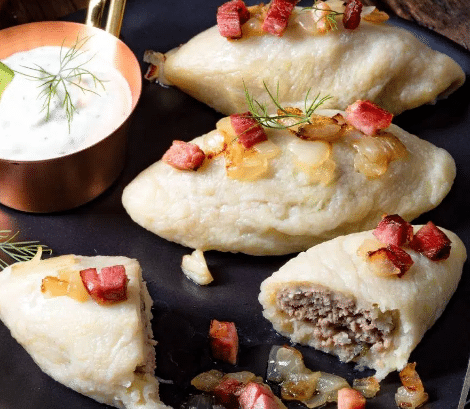 Lithuanian cuisine is hearty and diverse, with influences from neighboring countries. Traditional dishes often include potatoes, meat (pork, beef, and game), dairy products, mushrooms, and various seasonal ingredients. Don't miss the chance to try national dishes like cepelinai (potato dumplings stuffed with meat), šaltibarščiai (cold beet soup), and kugelis (potato pudding).
Trakai Castle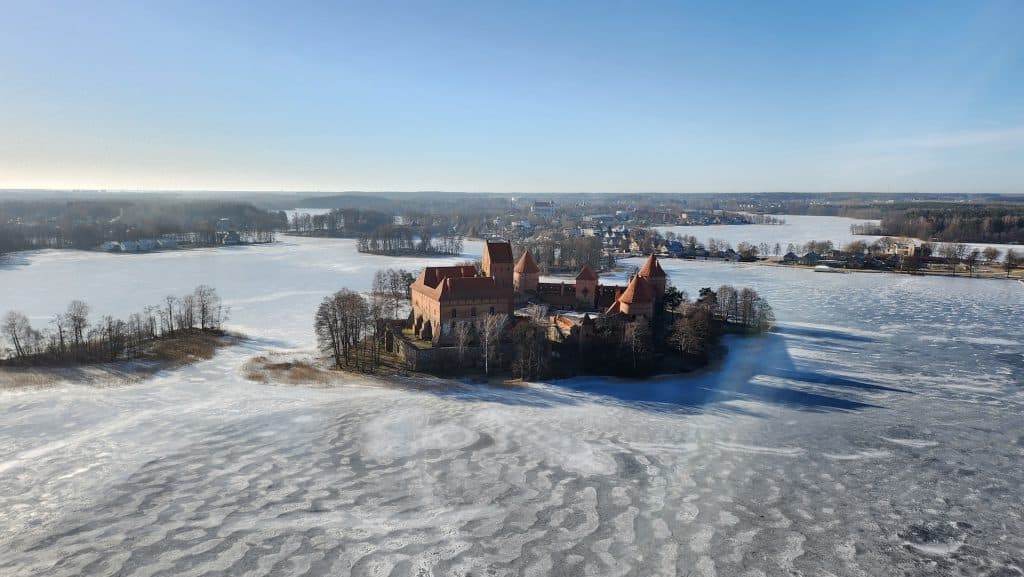 Hill of Crosses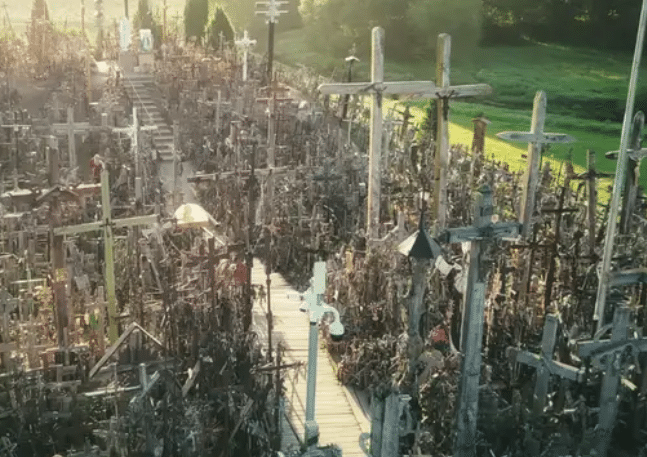 Lithuania boasts numerous attractions that cater to different interests. Explore the UNESCO-listed Old Town of Vilnius, visit the historic Trakai Castle, wander through the picturesque streets of Kaunas, or immerse yourself in the seaside beauty of the Curonian Spit National Park. Remember to explore the Hill of Crosses, a unique pilgrimage site.
Electrical Outlets
Lithuania operates on a 230V/50Hz electrical system. The standard plug type is the Europlug (two round pins), so carrying a universal travel adapter to charge your electronic devices is advisable.
Health and Safety
Lithuania has a well-developed healthcare system, and medical facilities are generally of a high standard. It is advisable to have travel insurance that covers medical expenses, including emergency evacuation if needed. Ensure you have any necessary vaccinations before traveling and carry any prescribed medications. It's also recommended to drink bottled water, especially in rural areas.
Internet and Communication
Connecting to Lithuania is easy, as the country has excellent internet coverage. Most hotels, cafés, and restaurants offer free Wi-Fi access. If you need mobile data, consider purchasing a local SIM card or activating an international roaming plan with your service provider.
Tipping
Tipping in Lithuania is not mandatory but is appreciated for good service. In restaurants, a 10% tip is generally considered appropriate. It's customary to round up taxi fares or leave a small tip for drivers. Porters and housekeeping staff can be tipped a small amount in hotels for their services.
Customs and Traditions
Lithuanians have a rich cultural heritage, and observing their customs and traditions can enhance your travel experience. Traditional festivals, such as Užgavėnės (Shrove Tuesday) and Joninės (Midsummer's Eve), offer a glimpse into local traditions, music, and folklore—respect sacred sites, including crosses and religious monuments, by following guidelines and restrictions.
Shopping
Lithuania offers a range of shopping opportunities, from modern shopping malls to traditional markets. Amber jewelry, linen products, wooden crafts, and local artwork make excellent souvenirs. Vilnius, Kaunas, and Klaipėda are popular shopping destinations with a mix of local and international brands.
Time Zone
Lithuania operates on Eastern European Time (EET), UTC+2. During daylight saving time, the country observes Eastern European Summer (EEST), UTC+3.
Etiquette in Public Spaces
Remember to validate your tickets upon boarding when using public transportation. Only eat or drink on buses and trains if it's specifically allowed. Smoking is prohibited in most indoor public places, including restaurants, cafés, and bars.
Lithuania's natural beauty is abundant, offering opportunities for outdoor enthusiasts. The Curonian Spit National Park, with its sandy beaches and unique dunes, is perfect for hiking and cycling. The country also has numerous lakes and rivers, providing boating, kayaking, and fishing options. Remember to respect nature, follow marked trails, and adhere to any regulations in protected areas.
Events and Festivals
Lithuania hosts various cultural and music festivals throughout the year. The Vilnius Festival, Kaunas Jazz Festival, and Klaipėda Sea Festival are just a few examples. These events showcase local talent and international performers and provide a vibrant atmosphere celebrating Lithuanian culture and the arts.
Emergency Numbers
In case of emergencies, dial the following numbers in Lithuania:
General Emergency: 112
Police: 112
Ambulance: 112
Fire: 112
As you prepare for your trip to Lithuania, remember these essential things to ensure a smooth and enjoyable journey. Immerse yourself in the country's rich history, savor the traditional cuisine, explore stunning landscapes, and embrace the warmth and hospitality of the Lithuanian people. Prepare to be captivated by the unique charm of this Baltic gem, creating memories that will last a lifetime.