When planning a quick trip to the Baltic States, tourists frequently skip Vilnius, the lovely capital of Lithuania, in favor of Tallinn or Riga. This is unquestionably a huge shame because Vilnius has a lot to offer tourists, including a number of fascinating neighborhoods that are ideal for a few days of sightseeing. Looking for a place to stay in Vilnius?
About the city
If this is your first time visiting the capital of Lithuania, a hotel in the Old Town is a good choice. One of Europe's largest, the Old Town is home to some of the city's best-known sights, including Town Hall Square, the former Jewish Quarter, St. Anne's Church, and the Vilnius Cathedral. The Old Town is larger than other surrounding historical locations, like Tallinn, so it doesn't feel as cramped.
In general, the Old Town is probably the best option for you if you're unsure about where to stay in Vilnius, have never been there before, and are mostly traveling to explore the city as a tourist.
Top hotels in Vilnius
This article lists all the top places to stay in Vilnius, including a selection of fantastic hotels and hostels.
Address: Universiteto g. 14/2, Vilnius – Oude Binnenstad, LT-01122 Vilnius, Litouwen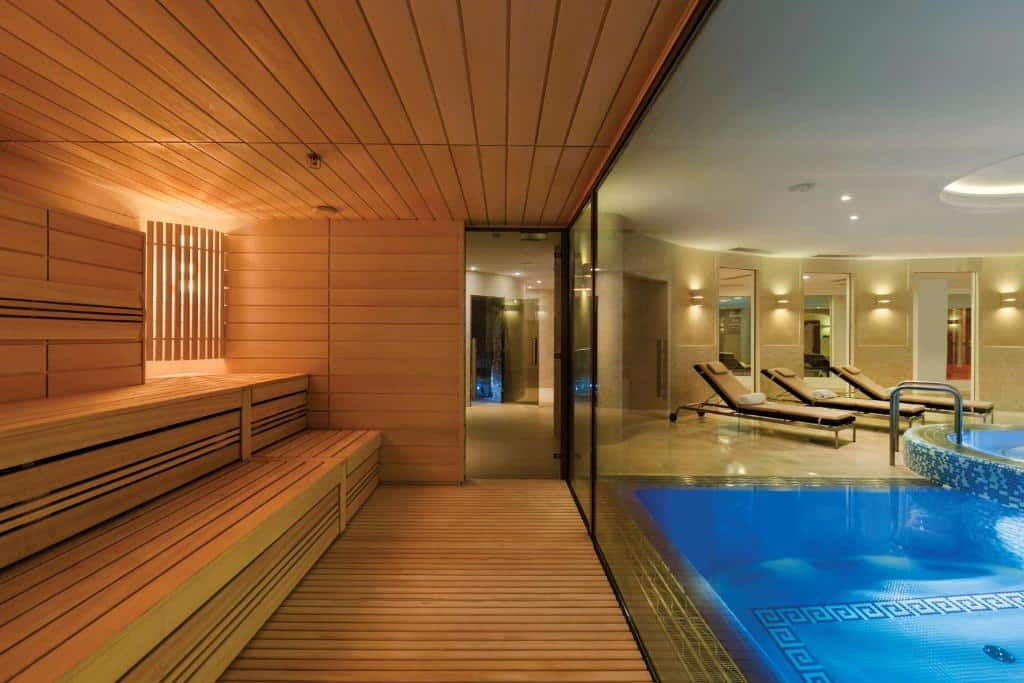 One of the greatest choices for accommodations in Vilnius if you're looking for a luxurious option. They provide a variety of rooms, each of which has access to their modern spa and fitness center, as well as a restaurant where breakfast is regularly offered.
Grand Hotel Kempinski Vilnius offers accommodations with a fitness center and a spa & wellness center in Vilnius, just 400 meters from Gediminas Tower. Visitors have access to a sauna and a hot tub. The Lithuanian National Opera and Ballet Theatre is 700 meters from the property, which is located in Vilnius' Old Town neighborhood.
The hotel has desks, flat-screen TVs, and private bathrooms in each of the rooms. Some of the rooms of the Grand Hotel Kempinski Vilnius have balconies, and each one has a coffee maker. There is a seating area in each guest room.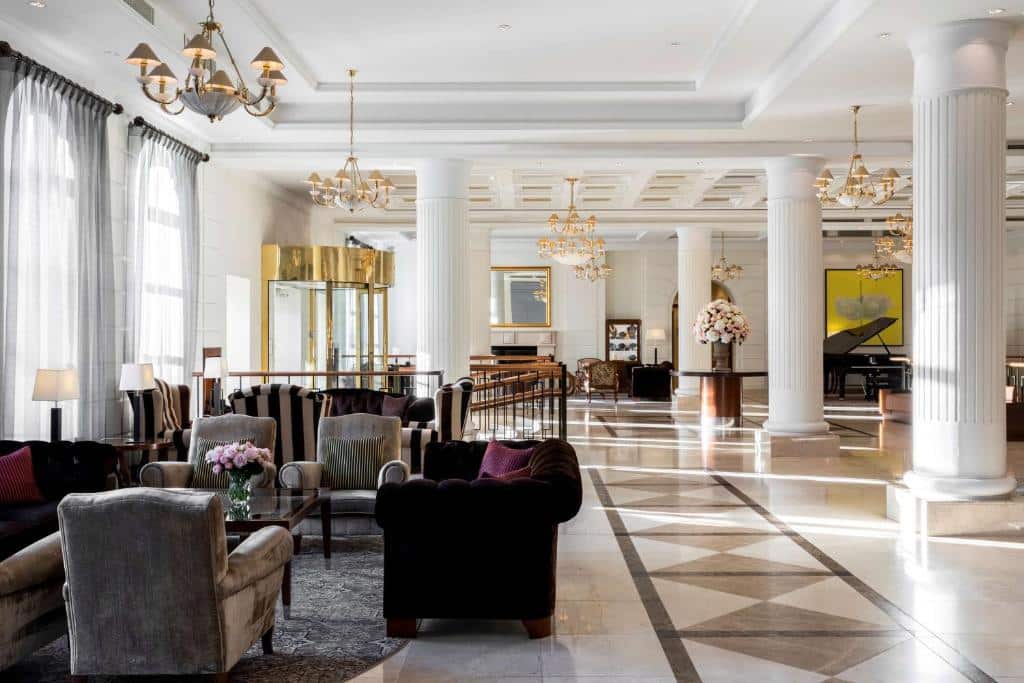 Property highlights
Situated in the real heart of Vilnius, this hotel has an excellent location score of 9.8
Great Food: Meals here are highly recommended
Breakfast info
Buffet, Asian, American, Full English/Irish, Vegetarian, Vegan, Gluten-free
Address: Vingrių g. 25, 01141 Vilnius, Lithuania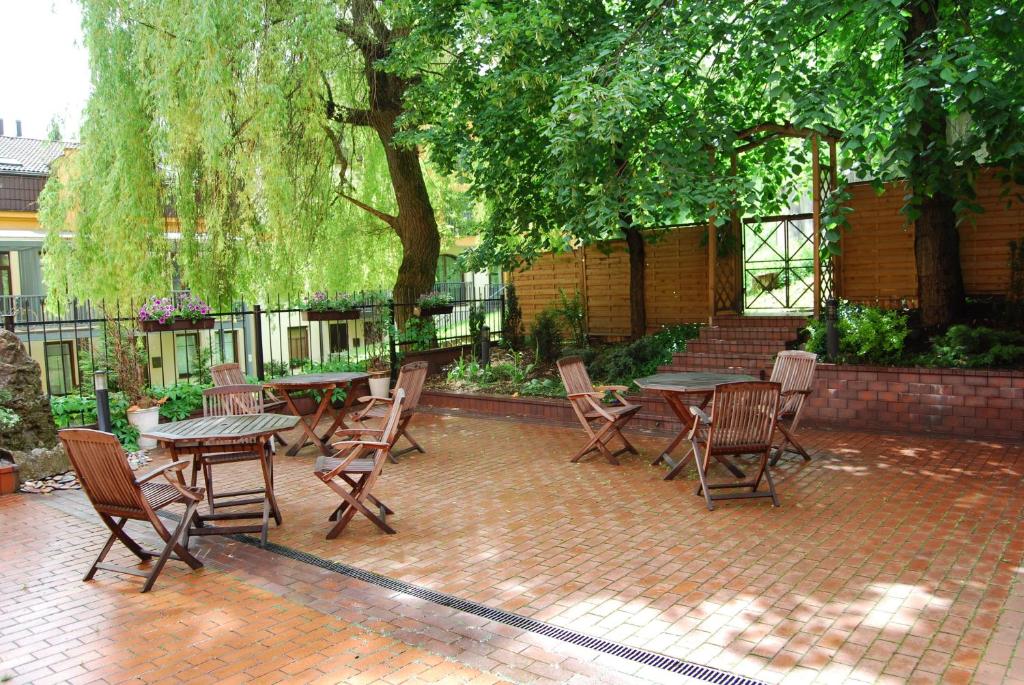 For guests who want to experience a sense of time travel, this beautiful hotel's classically styled interior is ideal. This hotel serves a delicious buffet breakfast and is situated on the edge of the Old Town and close to the New Town. The bedrooms are cozy and spotless.
In Vilnius' Old Town, on the peaceful Vingriu Street near the Synagogue, sits the magnificent, three-plus-star Hotel Rinno. It offers rooms with satellite TV and free Wi-Fi that are well-designed.
Warm, sandy colors are used to embellish every room at the Rinno. Each has a hairdryer in their own private bathroom. Several provide a minibar.
The morning can be started with a breakfast buffet that offers both classic options and fried omelettes upon request. The on-site bar is open every day of the year. Free tea and coffee are provided to visitors.
Property highlights
Hotel Rinno is only a 10-minute walk from the bus/train station and City Hall. Public parking is possible on site (reservation is not needed) and charges are applicable.
On demand, guided tours can be scheduled. There is a pick-up service from the nearby (6 km) Vilnius International Airport.
Address: Šv. Mikalojaus g. 3, 01133 Vilnius, Lithuania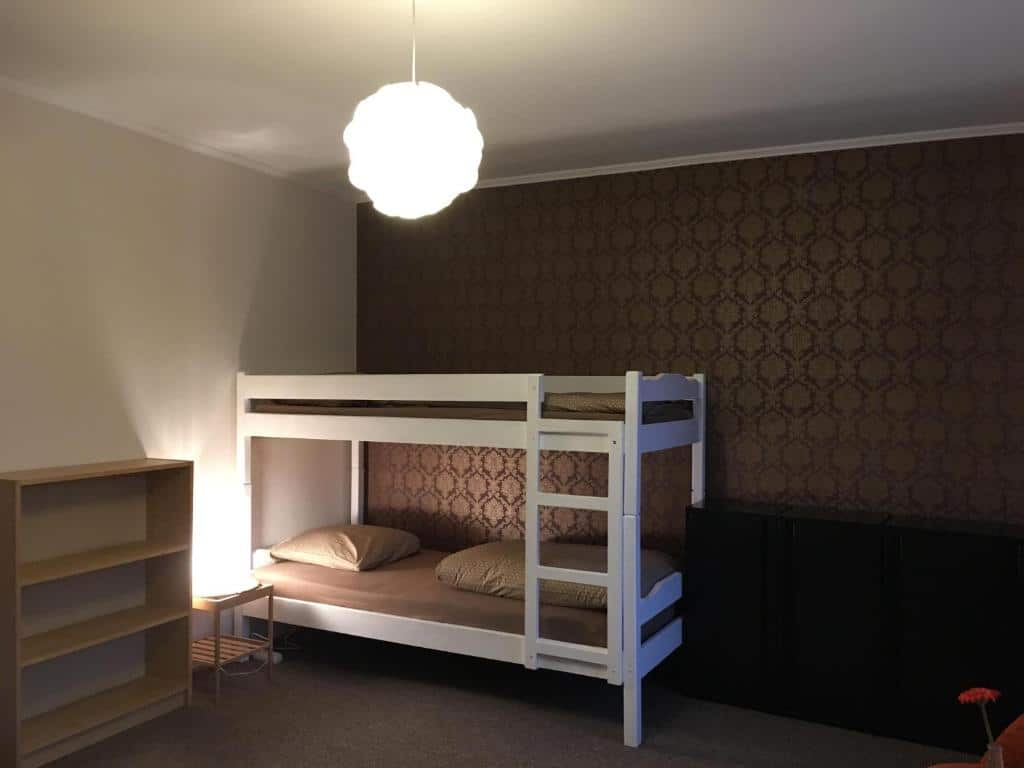 In the heart of Vilnius's historic district sits the charming and welcoming hostel known as Mikalo House. The rooms are large and airy, well furnished, and equipped with all contemporary comforts. Whether you want a spacious room with a private bathroom inside or a room with a balcony from which to enjoy your morning coffee, you will undoubtedly find it here. Throughout the fall and winter, there is heating in every room.
Private keys, bed linens, towels, little tables and places to put your belongings, as well as lovely decorative accents, are just a few of the amenities we provide. Additionally, there is a fully functional kitchen, free tea and coffee, free Wi-Fi, and barbecue equipment.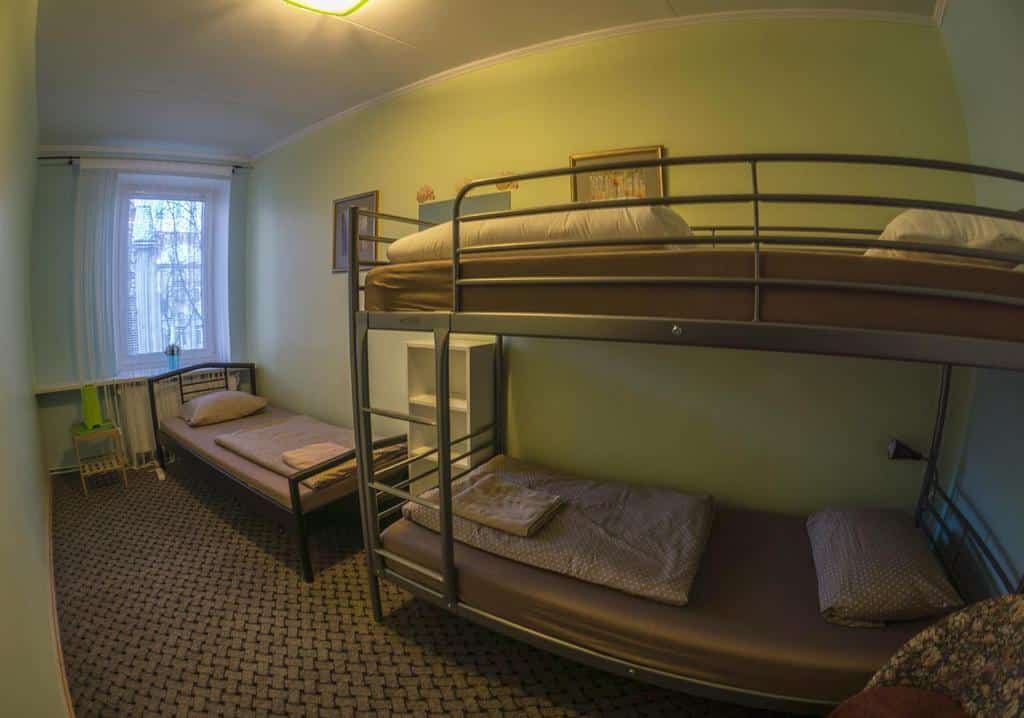 Property highlights
Within the opulent private yard, you can unwind. On-site, unrestricted private parking is offered (reservation is needed). Please be aware that the doorway is extremely narrow and not appropriate for heavier cars because it is in the old town.
This hostel, which is situated right in the center of the Old Town, offers both private rooms and a variety of dorms. For those who want to prepare their own meals, there is a sizable, fully equipped kitchen as well as a private yard and terrace.
Address: Raugyklos g. 15A, 01140 Vilnius, Lithuania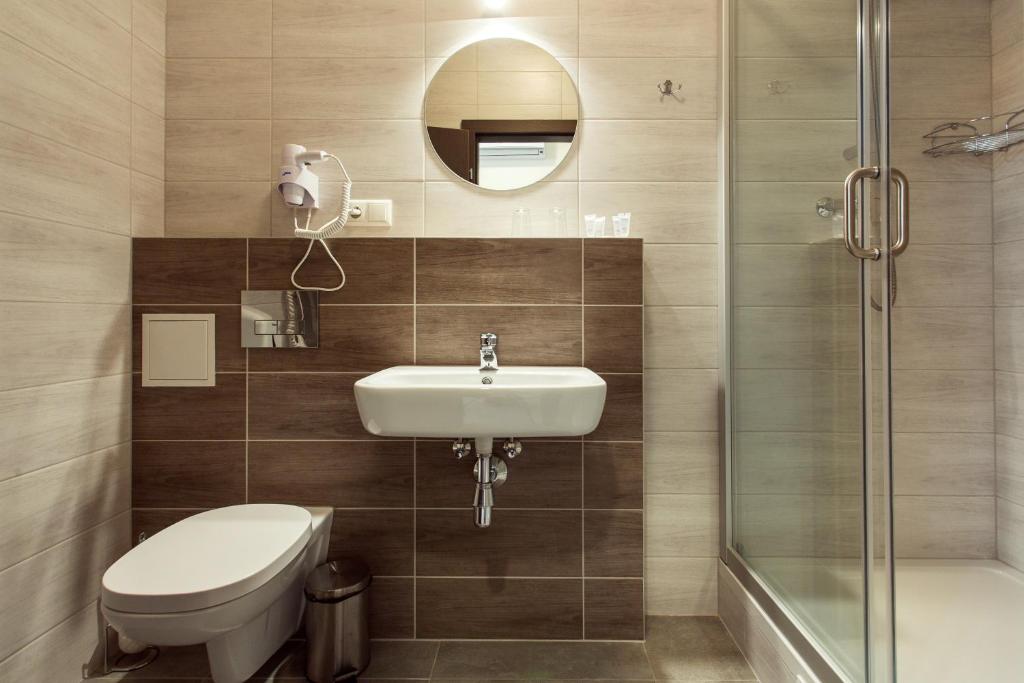 A selection of private rooms is available at this chic hotel on the outskirts of Vilnius' Old Town. The option to include breakfast in the accommodation fee is available, and the rooms are chic and contemporary.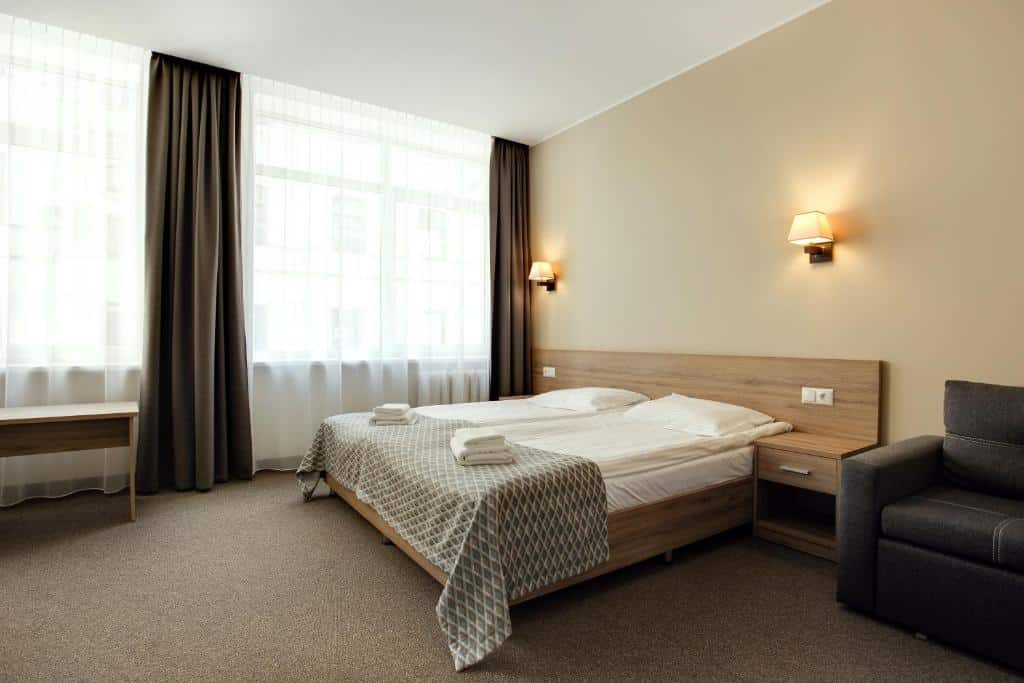 Property highlights
Free Wi-Fi and a restaurant provide lodging in Vilnius, 800 m from the Bastion of the Vilnius Defensive Wall. Visitors are welcome to use the on-site bar.
Satellite channels are available on the flat-screen TVs in every room. In some rooms, there is a seat available for your comfort. Each room has its own bathroom. For your convenience, a hairdryer and free toiletries are included.
The resort has a gift store, a communal lounge, and a front desk that is staffed round-the-clock.
Address: Barboros Radvilaitės g. 3, 01124 Vilnius, Lithuania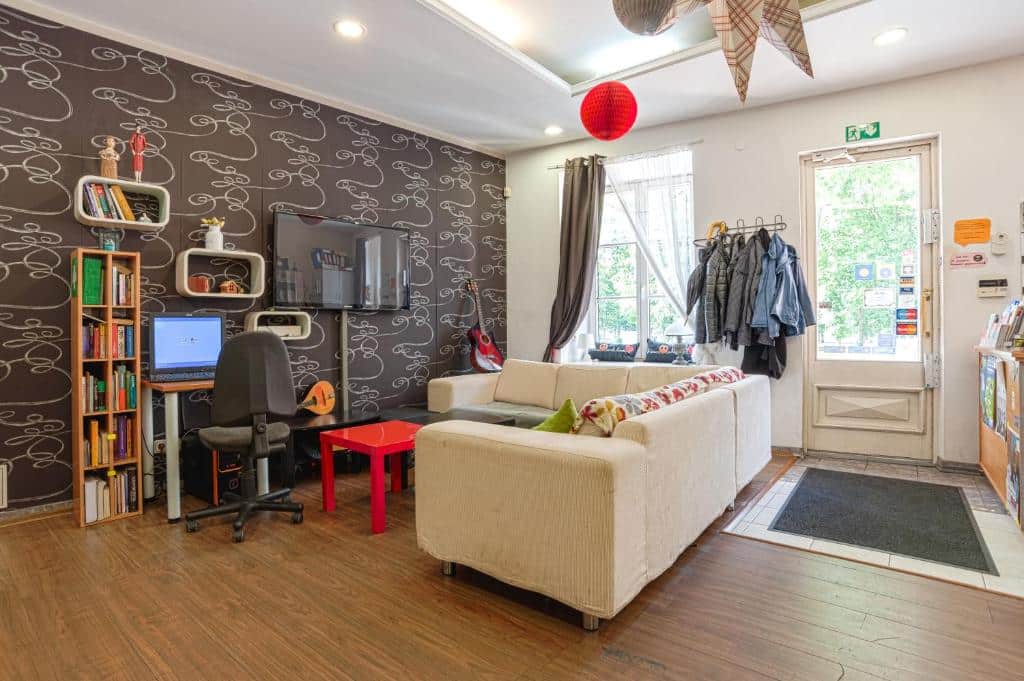 This hostel, which is near the Vilnius Cathedral, produces a cozy and friendly atmosphere ideal for travelers looking to meet other travelers while also enjoying a peaceful stay. There is a selection of private rooms and dorms, and the rooms are artistically designed.
The individuals that gave the city's alternative scene a significant boost have been hard at work bringing you the most intriguing hostel in town. It's a place to be, not just a place to sleep.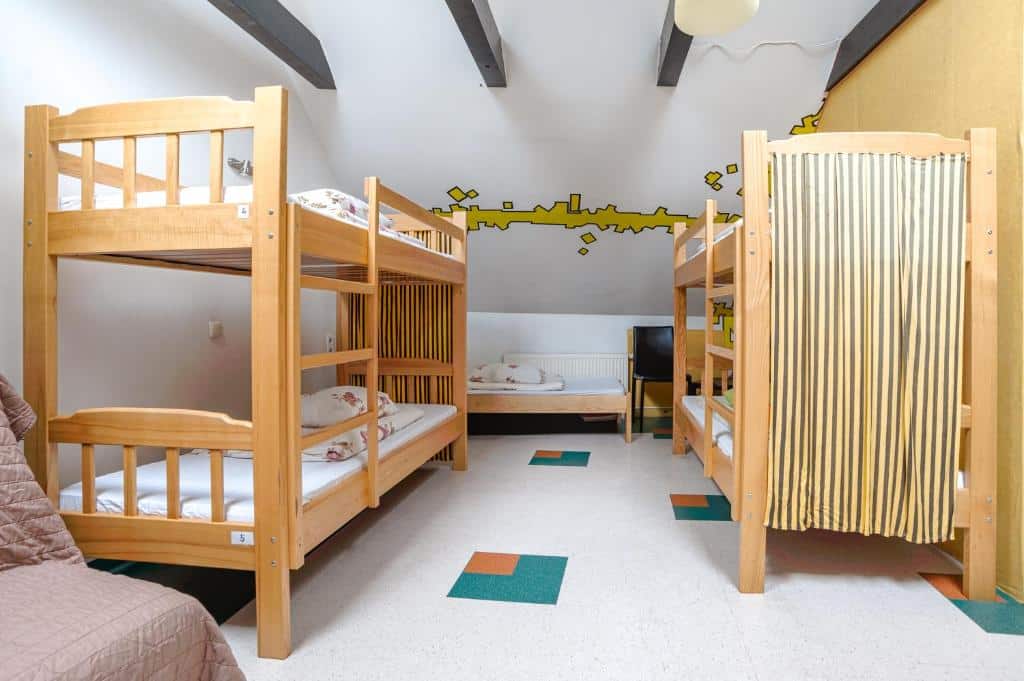 Property highlights
The nightlife right outside the door, the sights right outside the window, the staff who will become your friends, the comfortable, original rooms, the spacious TV-book-DVD-filled lounge, free Wi-Fi, and much more are all available at Pogo Hostel.
Address: Didžioji g. 7, 01128 Vilnius, Lithuania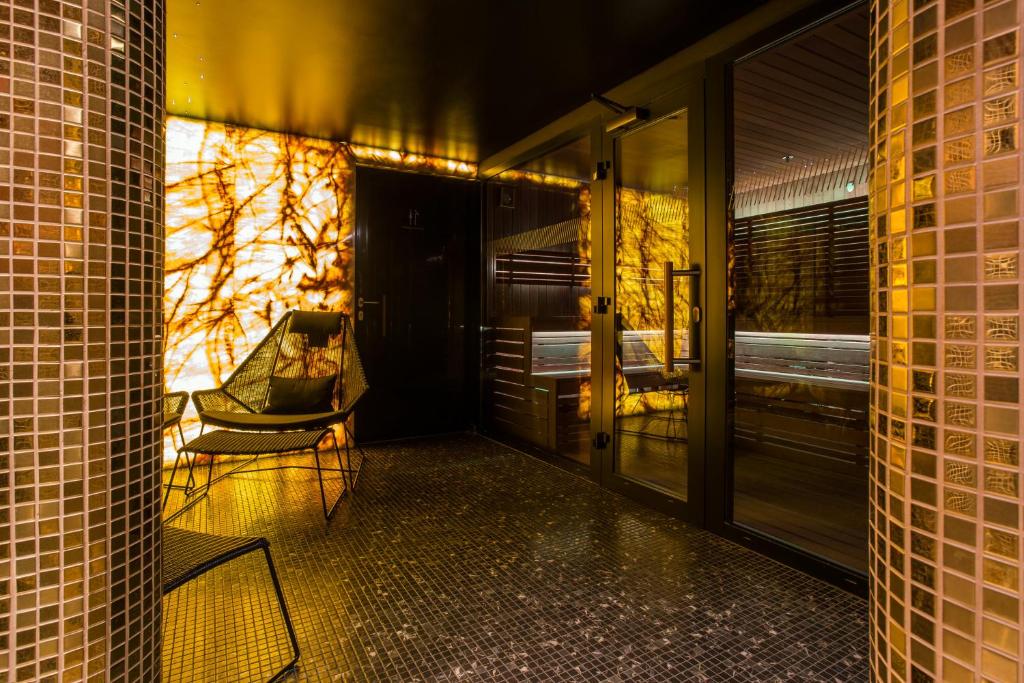 Although the Design Hotel's exterior serves as a constant reminder of the structure's five centuries of history, it just exudes modern cool. The former capital of the Grand Duchy still has many of its original elements, but they have been updated. For example, exposed brick, frescoes, wooden ceiling beams, pillars, and balconies are contrasted with contemporary artwork and effortlessly stylish minimalist lines.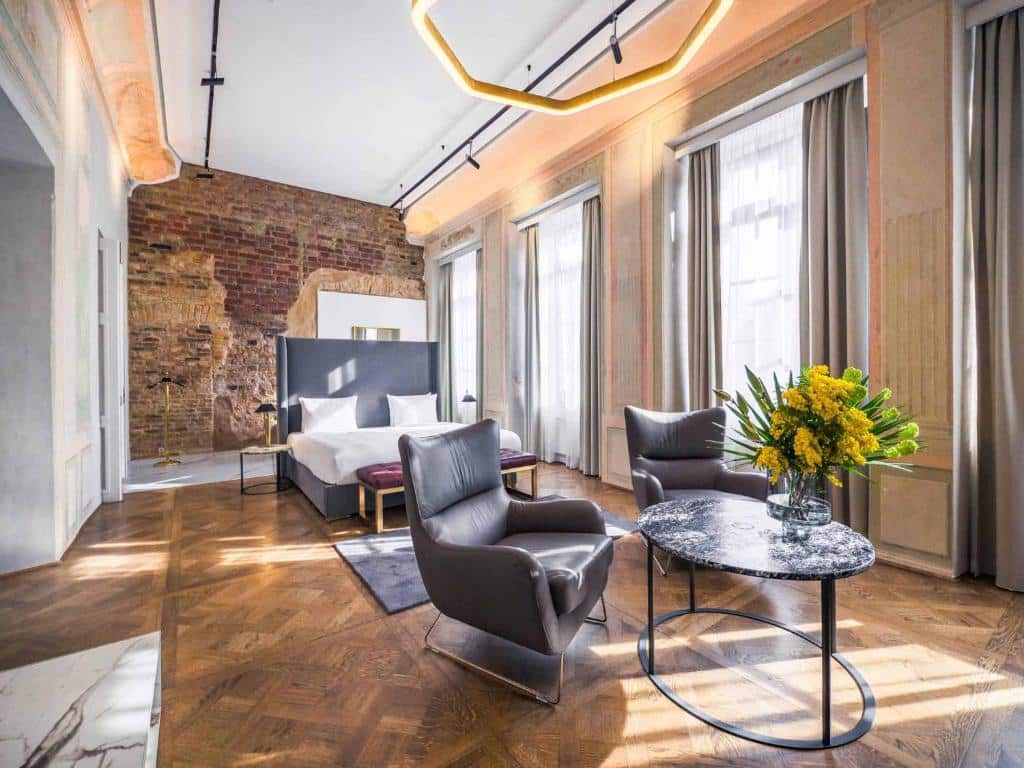 Property highlights
Along with Nespresso coffee makers and Molton Brown bath products, the hotel's 104 rooms also feature an ambient spa below.
In the former stables, there is now a brasserie called 14 Horses, while Nineteen18 is a fine dining establishment with 10-course tasting menus.
At Sofija Bar, lighter fare is available, and outside dining and drinking are options.
Address: Didžioji g. 35/2, 01128 Vilnius, Lithuania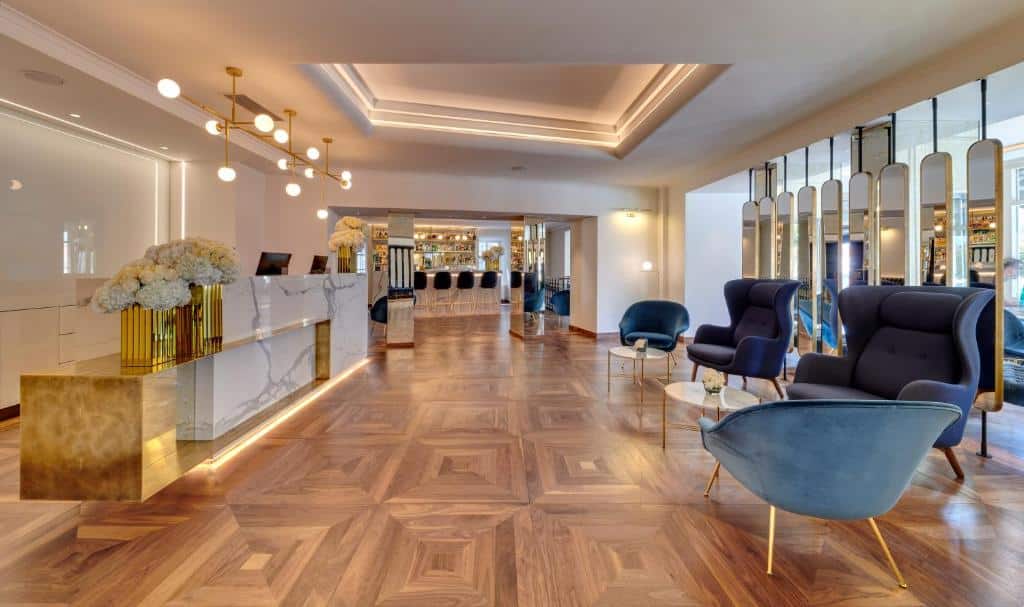 An establishment built around the turn of the 20th century is home to the well-known brand Radisson. There are 126 rooms in it, along with a French restaurant, a cocktail bar, and a fitness club with a pool. Although some bedrooms have a more classic feel with polished wood furnishings, the decor is generally contemporary, bright, and colorful.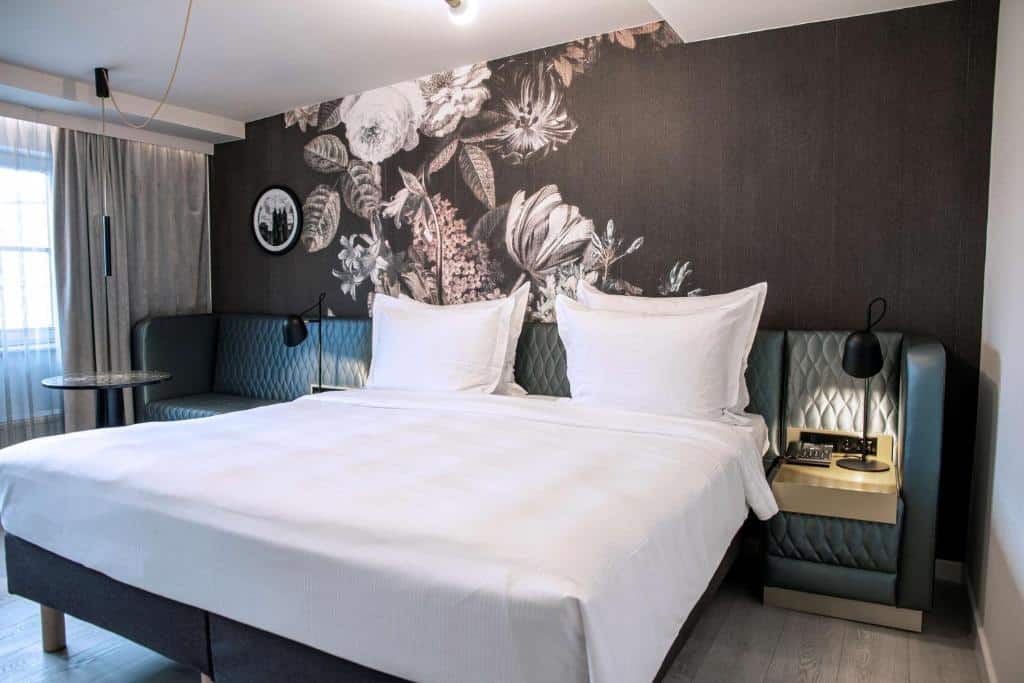 Property highlights
There are family rooms and kid-friendly cuisines available, and the Rad Family Program provides youngsters with a welcome package that includes games, presents, and activities. Additionally accessible is the Royal Astorija Hotel.
Address: Gedimino pr. 44B, 01110 Vilnius, Lithuania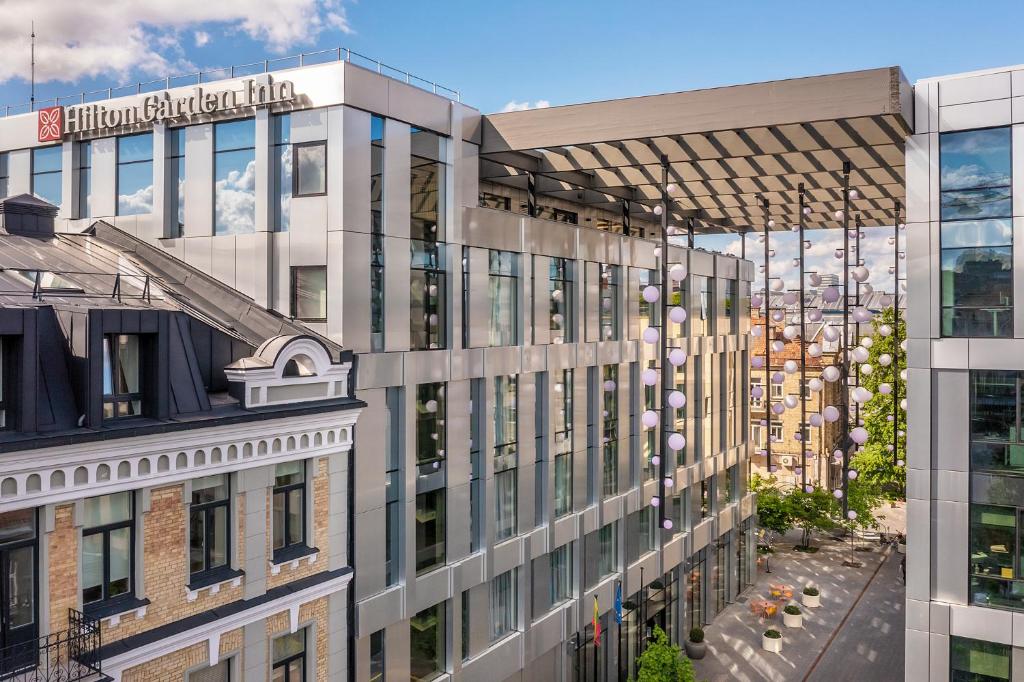 A hotel featuring a restaurant, private parking, a fitness center, and a bar is available at the Hilton Garden Inn Vilnius City Center, which is 300 meters from the Museum of Occupations and Freedom Fights in Vilnius. A 24-hour front desk, room service, and free Wi-Fi are just a few of the amenities offered at this establishment. The hotel includes accommodations for families.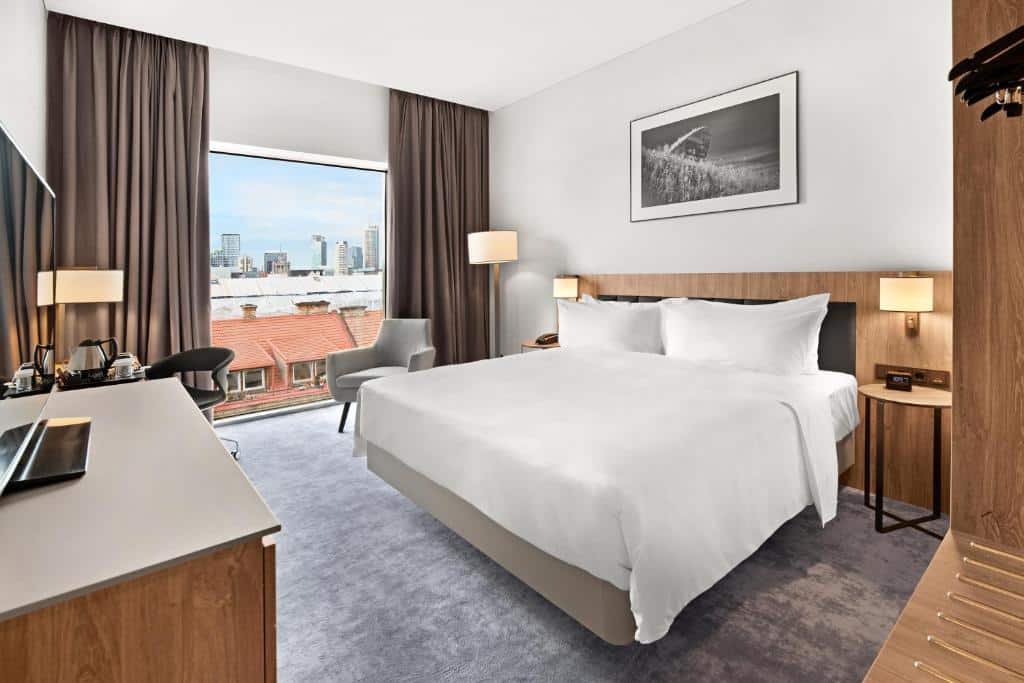 Property highlights
Air-conditioned rooms with a desk, a kettle, a fridge, a safe deposit box, a flat-screen TV, and a private bathroom with a shower are available to visitors at the hotel.
The rooms of Hilton Garden Inn Vilnius City Center include towels and bed linens.
Address: Totorių g. 23, 01120 Vilnius, Lithuania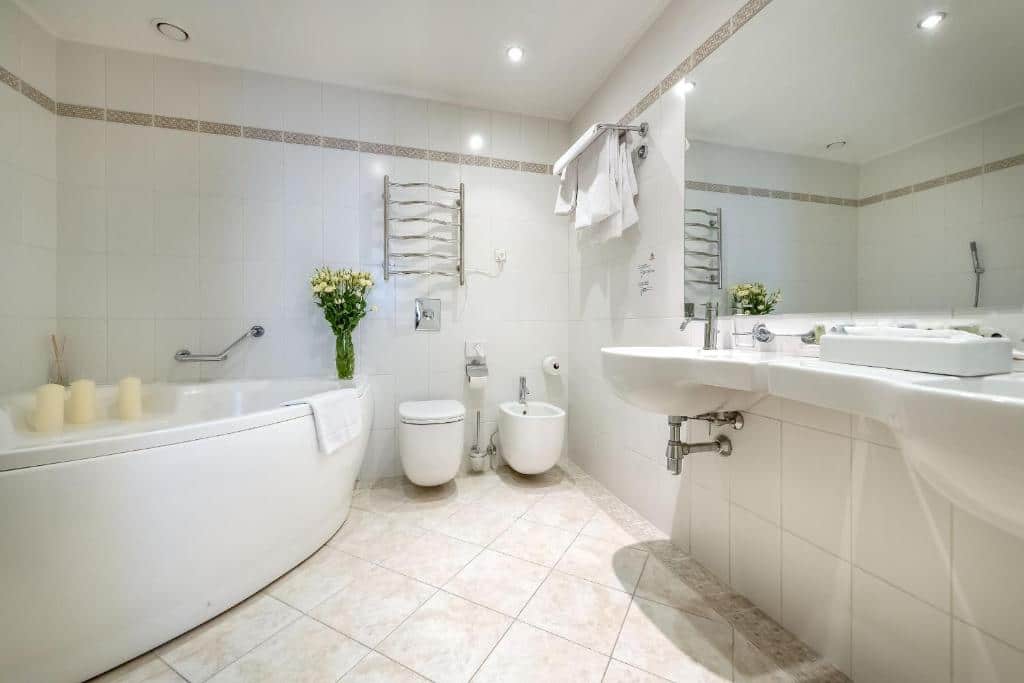 The Artis Centrum Hotels are housed in a 19th century structure in the heart of Vilnius'' Old Town. There are luxurious, cool rooms available.
At the Artis, every room is tastefully decorated. Views of the Old Town and Gediminas Tower are available to visitors. Additionally, offered are free Wi-Fi and satellite TV.
All significant landmarks are located within easy walking distance of Artis Centrum Hotels. The main train and bus stations are 2 km away, while Vilnius International Airport is 7 km away.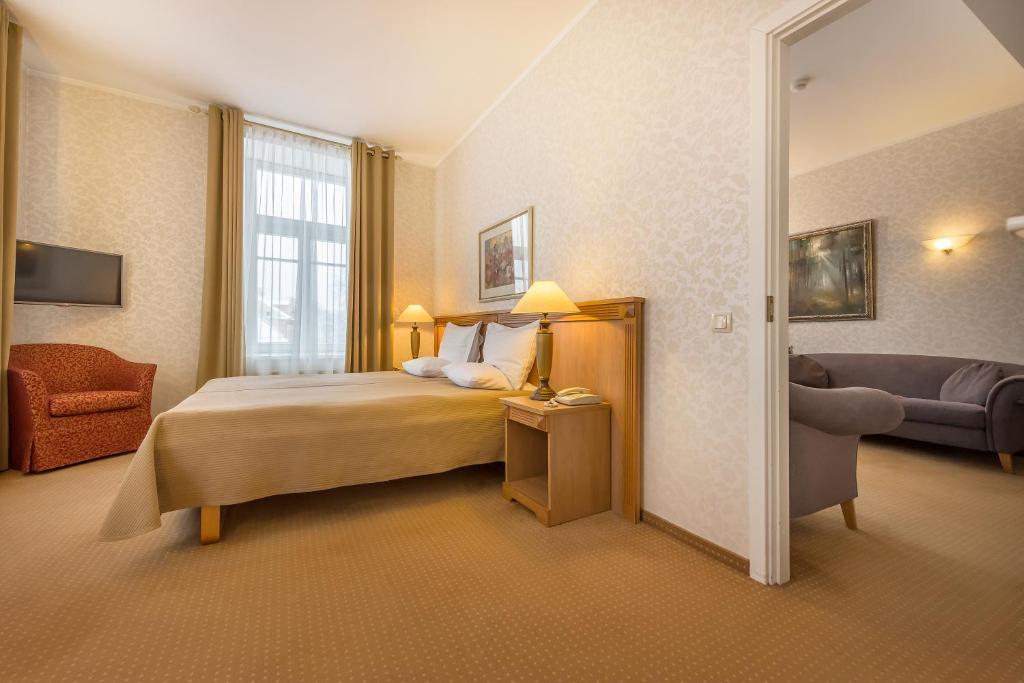 Property highlights
The La Traviata restaurant serves breakfast and lunch.
Adelia, the second restaurant and bar, serves a variety of European foods and beverages.
Massages, beauty services, manicures, and pedicures available in the spa center for an additional fee.
The usage of a fitness center is complimentary for hotel visitors.
The front desk crew is on duty around-the-clock.
Address: Rodūnios kl. 8, 02187 Vilnius, Lithuania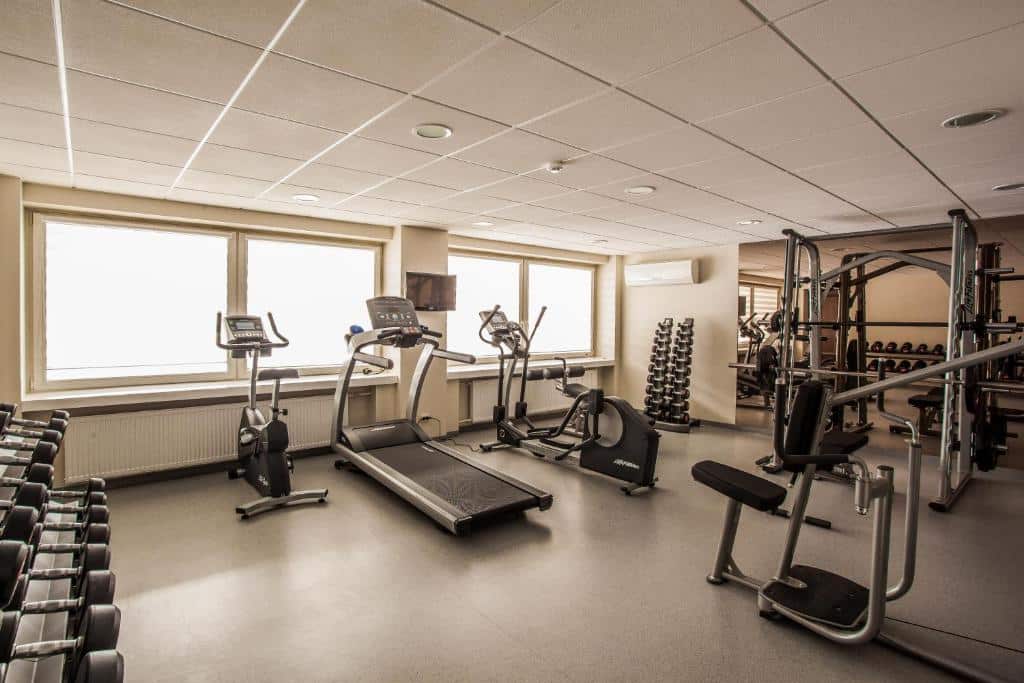 A view of the airport runway is available from some rooms at the AirInn Vilnius Hotel, which is located on the grounds of Vilnius International Airport and is only 50 meters from the main terminal. It has a sauna, sports facilities, a guarded parking lot, free Wi-Fi throughout the building, and other amenities.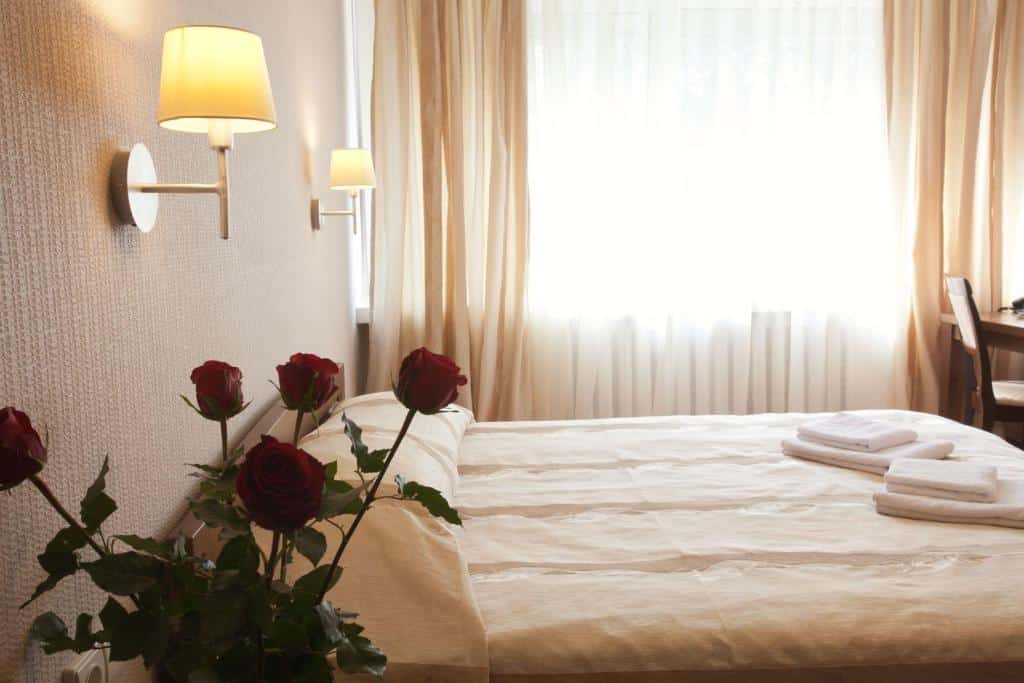 Property Highlights
The rooms include stylish furnishings, a TV, and a private bathroom.
The restaurant serves traditional Lithuanian and European fare, and there is also a 24-hour lobby bar with a fireplace and a sizable flat-screen TV. There is a room service option.
Regardless of where you choose to stay in Vilnius, the city is small enough that you can easily visit several of these neighborhoods while visiting the capital of Lithuania. You may also check 10 Best Things to Do in Vilnius (Lithuania) to fully enjoy your stay in Vilnius.
Looking for a place to stay in Vilnius? Have you got a favorite spot in the city, perhaps? Tell us in the comments section below!