There are numerous zoos in Florida, with at least one in almost every major city. While many of these are standard zoos, you can also find ones that are safari-themed and other interesting places. You will be able to discover an intriguing zoo within driving distance wherever you are in Florida.
When visiting Florida, you often explore the major theme parks or head to your favorite beaches with your surfboard and sunscreen. If you're a local, you presumably take comparable weekend day trips. You might want to experiment with something unusual and break out of your norm, though. If that's the case, think about visiting one of Florida's premier zoos. You'll find something for everyone and have fun learning. Furthermore, as you enjoy the show, a portion of the ticket price will support wildlife conservation.
Big Cat Habitat & Gulf Coast Sanctuary
Address: 7101 Palmer Blvd, Sarasota, FL
Big Cat Habitat & Gulf Coast Sanctuary is a non-profit animal sanctuary that was founded in 2005 to give local and exotic wildlife (particularly Big Cats) in Sarasota County a secure, caring, and permanent home. Many of the animals were once pets, but have outgrown them and need a permanent home where they can live happily for the rest of their days. The center promotes visitors' visits to the sanctuary as well as their attendance at and support of various activities to raise money for their maintenance in order to take care of them. The wolves, sloths, lemurs, tigers, and foxes are examples of animal ambassadors. Some of the animals are available for exclusive one-on-one experiences that visitors can book.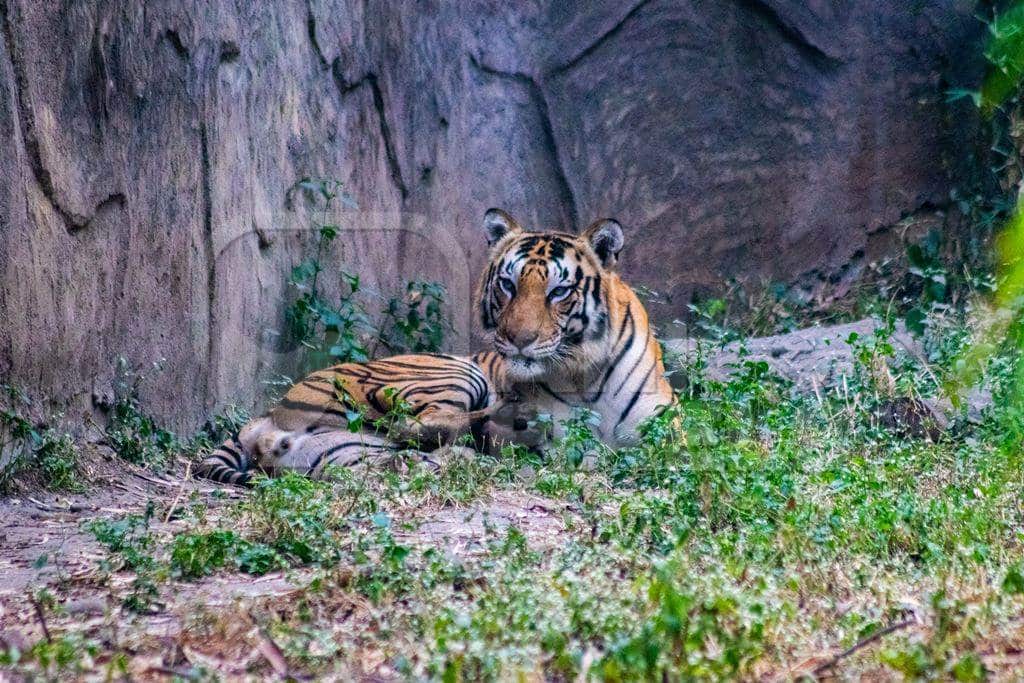 Disney's Animal Kingdom
Address: 2901 Osceola Pkwy, Orlando, FL
One of the Disney theme parks in Orlando is called Disney's Animal Kingdom, and it has a unique Disney spin on the theme of interacting with animals. Book a trip like Caring for the Giants, which takes you behind the scenes, or Savor the Savanna: Evening Safari Experience for the most distinctive experience. Consider the Wild Africa Trek and Up Close with the Rhinos as well. There are many different species in the Animal Kingdom, including birds, invertebrates, gorillas, African ungulates like giraffes and okapis, rhinos, elephants, hippos, and lions.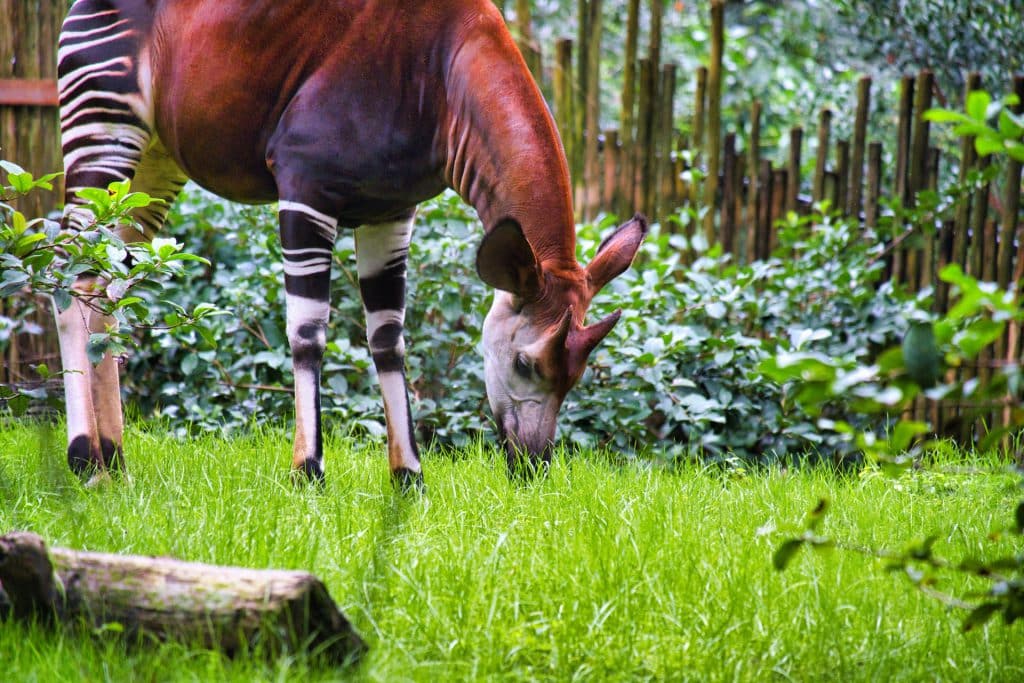 Central Florida Zoo and Botanical Gardens
Address: 3755 W Seminole Blvd, Sanford, FL 32771, United States
There are nearly a hundred distinct animal species represented at this zoo in Central Florida, ranging from giant giraffes to small scorpions. Visitors have the opportunity to learn about critically endangered species from around the globe, including the Indian rhinoceros, and encounter natural wildlife from Florida, like alligators and black bears.
The property is home to a gorgeous botanical garden with a mix of carefully selected native plants in addition to the zoo's impressive assortment of in-residence animals. In addition to learning about landscaping and gardening with plants that assist native pollinators, visitors may view the flowers, shrubs, and trees that are crucial to maintaining Florida's ecosystems. The family-friendly activities are completed with a butterfly garden and a water play area with fountains. For the more daring visitors, a zip line will take them high above the park for a fascinating bird's-eye perspective.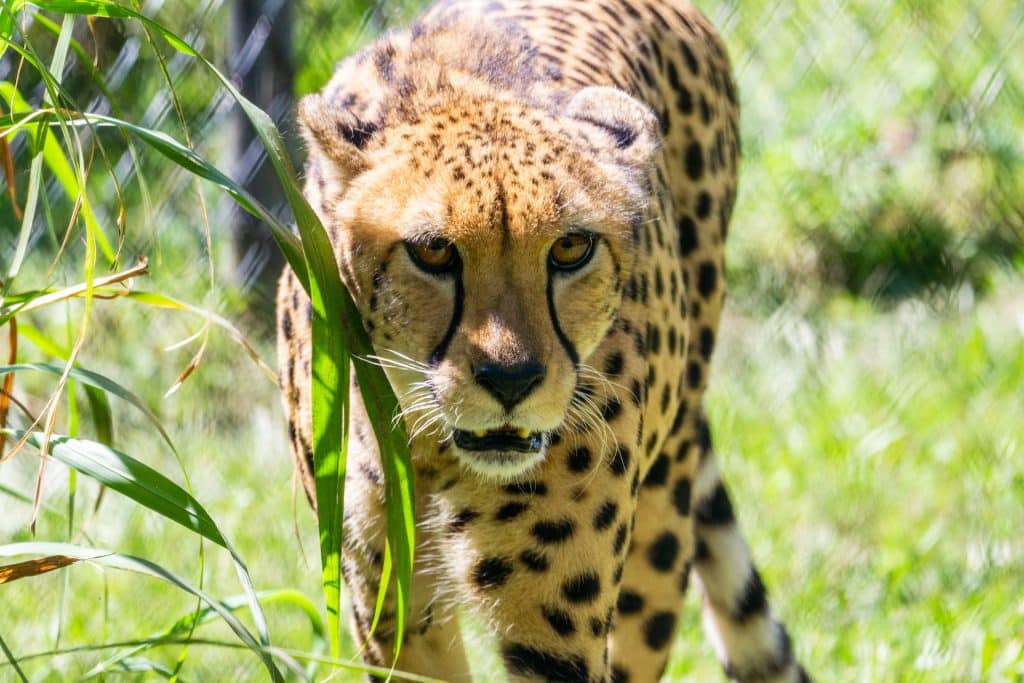 Naples Zoo at Caribbean Gardens
Address: 1590 Goodlette-Frank Rd, Naples, FL 34102, United States
The Naples Zoo, another top-notch zoo in Southern Florida, includes over a mile of concrete trails that meander through a well-designed collection of exhibits. Additionally, the zoo is located within Caribbean Gardens, a venerable tropical garden that was first established in 1919. The zoo is a great site for visitors of all ages to explore a broad variety of flora and animals because it is home to many resident birds, reptiles, and mammals.
The variety of presentations in the Safari Canyon are among the zoo's most well-liked attractions. Visitors can learn about and interact with several of the park's animals during the entertaining educational program, "The Seated Safari."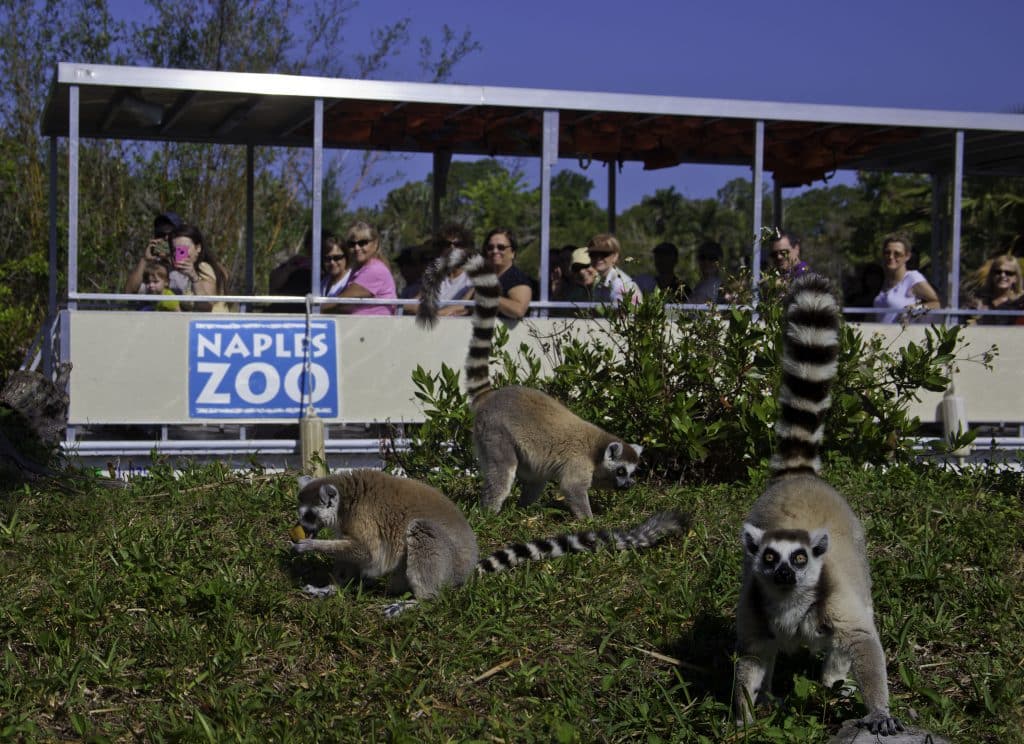 Brevard Zoo
Address: 8225 N Wickham Rd, Melbourne, FL 32940, United States
Brevard Zoo emphasizes conservation through involvement and instruction. After extensive community fundraising by a group of individuals committed to the goal of opening the establishment, the zoo finally opened its doors in March 1994. You can take the train around to see everything if some of the people in your group are not up to walking through Brevard Zoo. At the zoo, you may also go kayaking for a truly unique experience. Even the giraffes and the birds in the aviary can be fed. Additionally, there are tours like the Rhino Encounter, Lemur Rendezvous, and Wild Encounter that allow visitors to interact closely with various animals.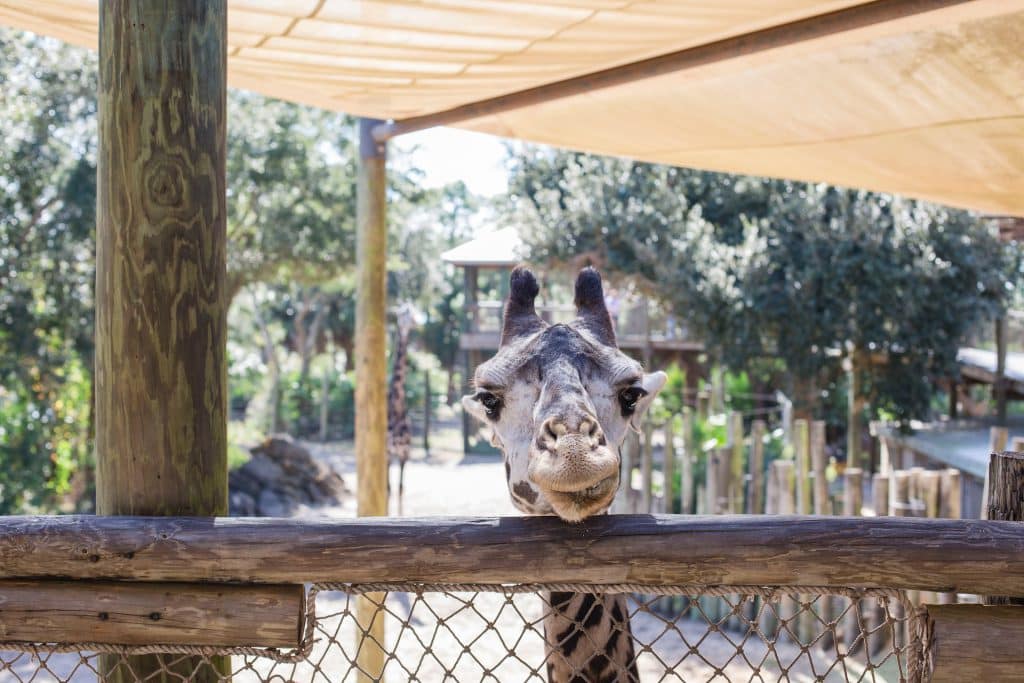 Gatorland
Address: 14501 S Orange Blossom Trl, Orlando, FL 32837, United States
Alligator and related reptile enthusiasts should make a point of stopping at Gatorland while in Orlando. Alligators and crocodiles of all sizes can be found in "The Alligator Capital of the World" here. The world's largest collection of white heuristic alligators, which are extremely uncommon, may be found here. The park is home to gators, birds, wild cats, crocodiles, snakes, and tortoises, among other creatures. Photographers and bird watchers are welcome to visit the park during off-peak hours between the beginning of February and the middle of June to take pictures and witness the Gatorland Bird Rookery.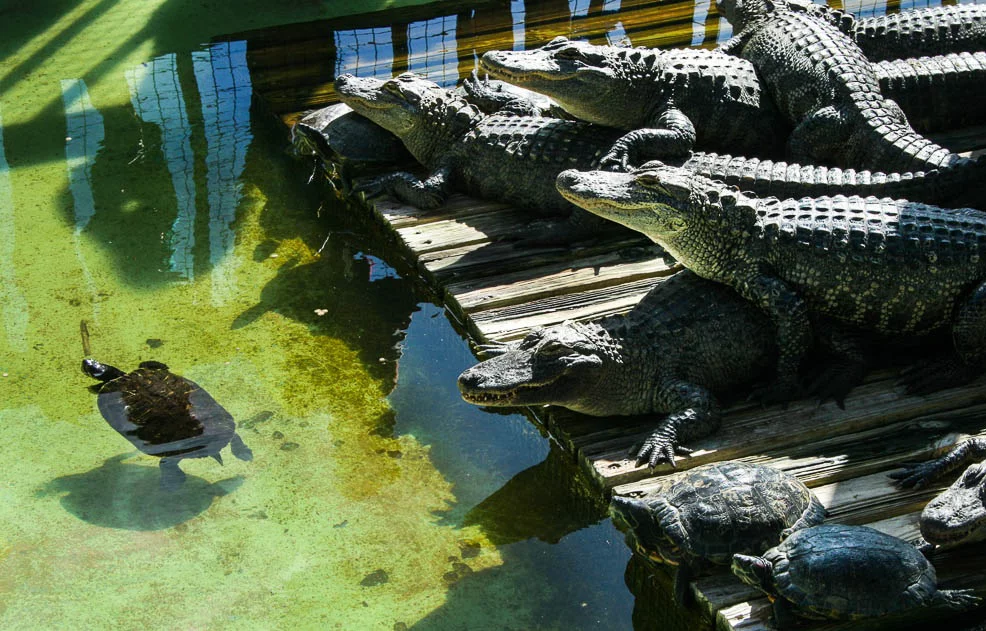 Lion Country Safari
Address: 2003 Lion Country Safari Rd, Loxahatchee, FL 33470, United States
The only drive-through safari park adventure in Florida is Lion Country Safari, which is a fantastic alternative for individuals who want to see animals but don't want to see them confined in zoo enclosures. More than 1,000 animals can be seen at this drive-through safari and walk-through amusement park. You can also observe animals being fed. Visit the petting zoo with your kids to learn about the sheep and goats. Overall, Lion Country Safari wants to be a pioneer in environmental education, animal welfare, and conservation.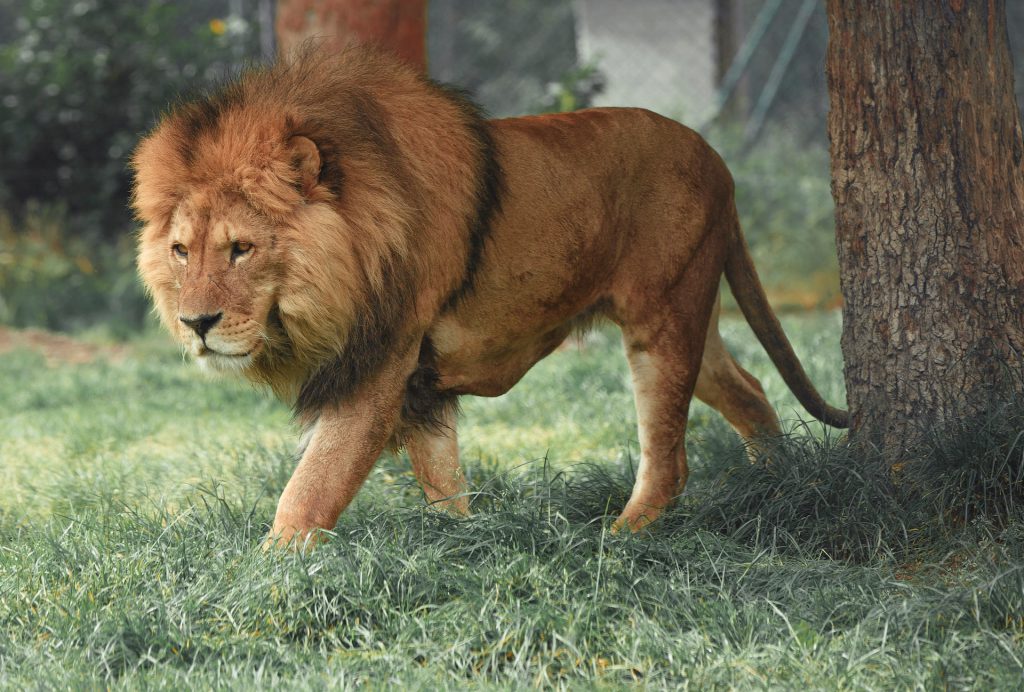 The Zoo Northwest Florida
Address: 5701 Gulf Breeze Pkwy, Gulf Breeze, FL 32563, United States
The Golf Breeze Zoo, commonly known as the Zoo of Northwest Florida, is open from 9 a.m. to 4 or 5 p.m., depending on the season. There are other additional activities that allow guests to get up close and personal with animals in addition to the option to stroll about and examine the exhibits. A farm section offers opportunities for up-close encounters with various animals, including the chance to pet and feed llamas, sheep, pigs, goats, and more. Additionally, you have the option to take part in a giraffe feeding. A free-flight aviary where you may admire the birds or purchase feed sticks to offer them is the Budgiery Adventure Aviary, so be sure to stop by.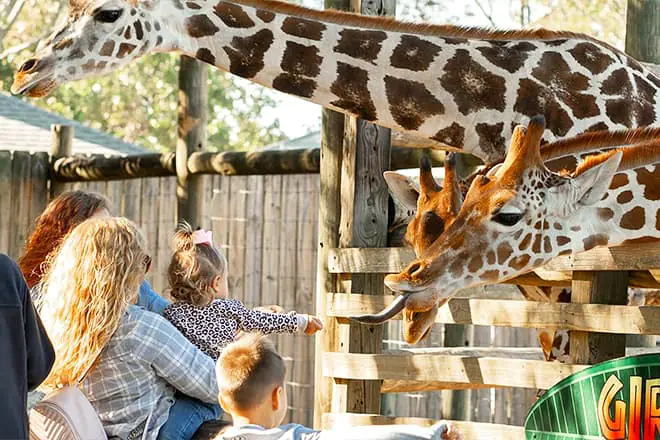 McCarthy's Wildlife Sanctuary
Address: 12943 61st St N, West Palm Beach, FL 33412, United States
McCarthy's Wildlife Sanctuary, which is located in West Palm Beach, is set up a little differently from a typical zoo. You must make reservations before coming, and a qualified employee of McCarthy's will give you a tour of the sanctuary. Planning ahead and consulting with a service representative are required to assure a positive experience because there are restrictions on how many people may take each trip.
Rain or shine, visitors may come across sanctuary work being done at any time throughout the tour. Daily animal care includes feeding the animals, veterinarian and husbandry work, and general habitat maintenance.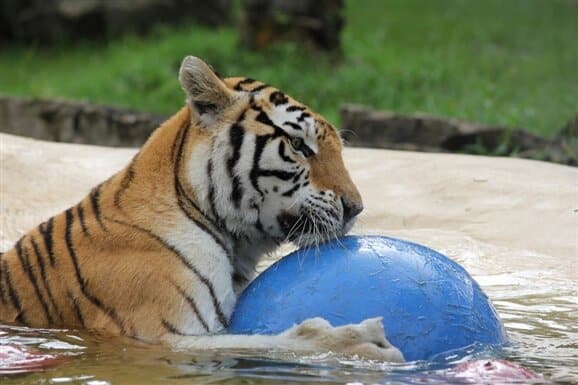 ZooTampa at Lowry Park
Address: 1101 W Sligh Ave, Tampa, FL 33604, United States
The fantastic children's zoo at ZooTampa, which is also a great spot to visit if you're seeking a good petting zoo in Florida, is another feature that makes the facility unique. Children will get the opportunity to learn about wallabies, bats, and koalas. There are entertaining and thrilling rides for children, as well as stunning Haflinger ponies on display in a walk-through barn. Before entering the goat habitat, make sure all of your belongings are securely tucked away in your pockets because these curious farm animals are just like you!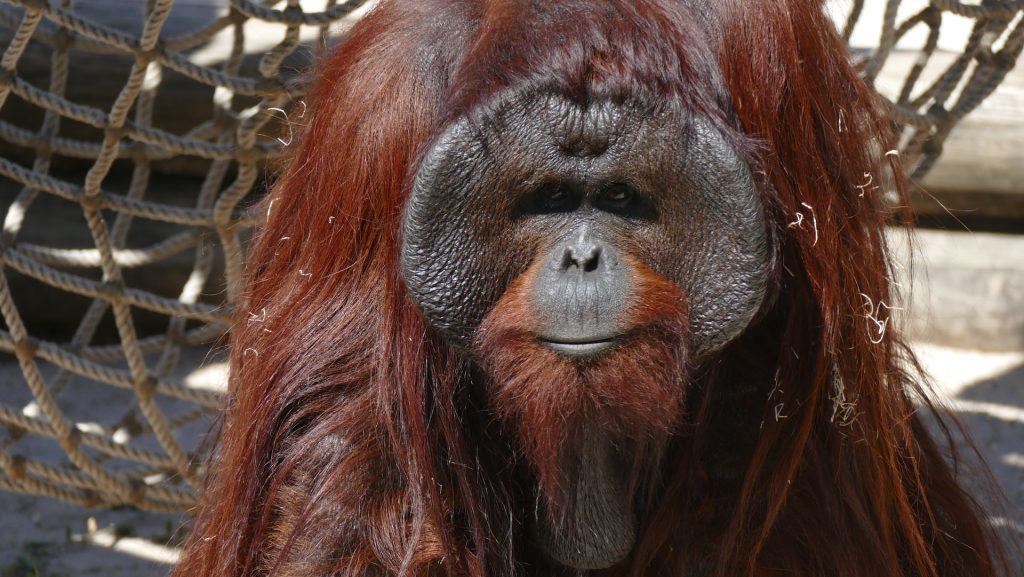 Santa Fe College Teaching Zoo
Address: 3000 NW 83rd Street, Gainesville, FL
The only zoo situated on a college campus, this 10-acre teaching zoo in Gainesville is exceptional. More than 100 students are in the Zoo Animal Technology program, and 10 staff members care for the zoo's more than 70 species of birds and animals. Although this zoo is primarily a teaching facility, visitors are always welcome, and the zoo is open seven days a week. To ensure that as many people as possible have access to this treasure, a very low entrance price is imposed.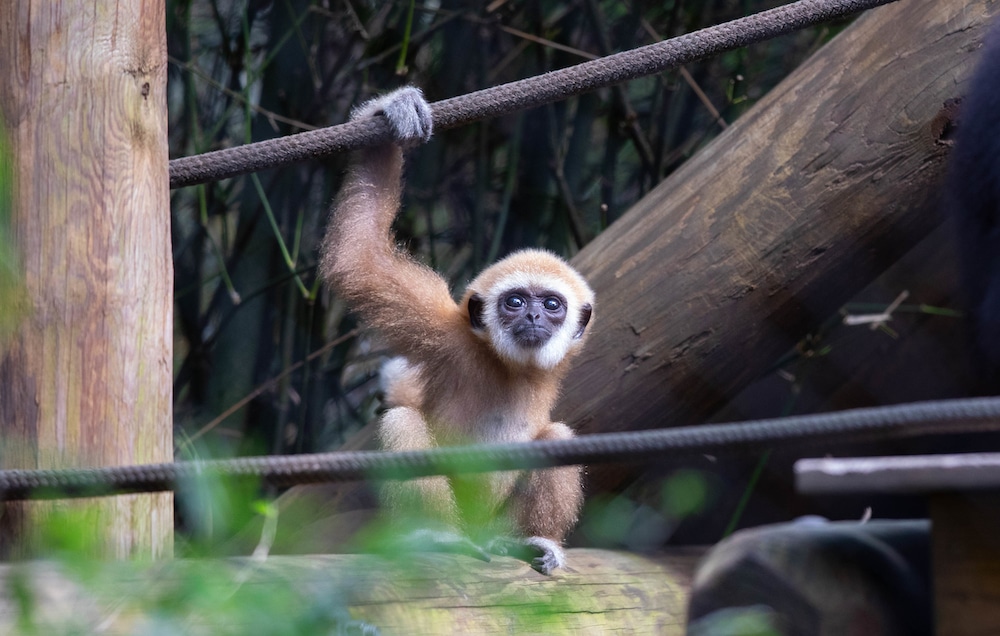 Zoological Wildlife Foundation
Address: 16225 SW 172 Ave, Miami, FL
The Miami-based Zoological Wildlife Foundation is committed to teaching the public about rare and endangered species of animals, whether they are in zoos or the wild, with the goal of promoting conservation and preventing habitat loss. Numerous species of animals, including tigers, lions, chimps, anteaters, monkeys, lemurs, and many more, call the foundation home. Daily guided tours and hands-on activities are available at the foundation, but you must make a reservation online; walk-ins are not accepted. You can hand-feed some of the animals, and you can occasionally reserve exclusive private baby animal interactions.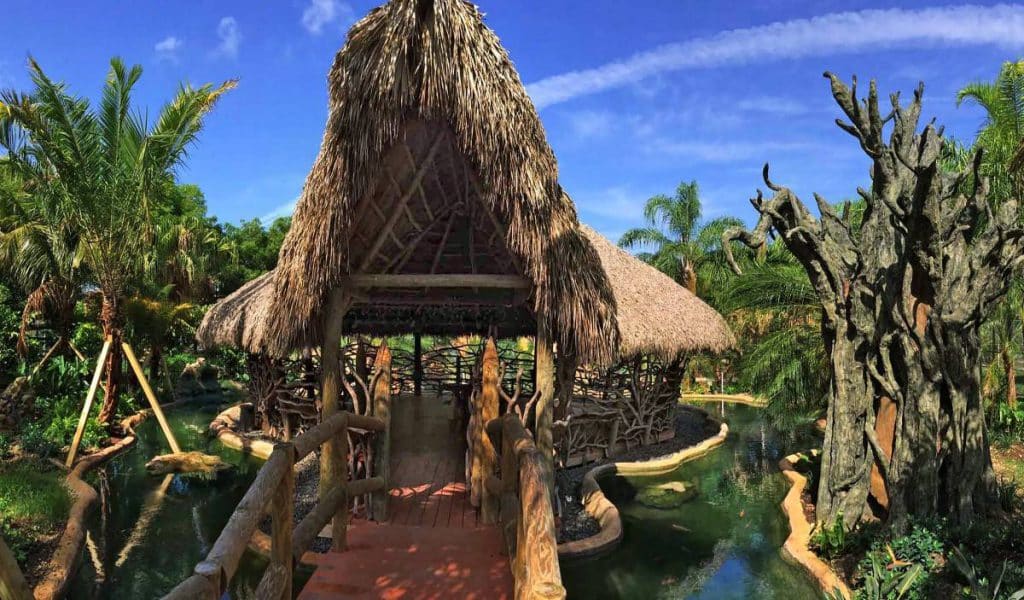 A trip to one of Florida's many stunning safaris will undoubtedly improve your overall tourist experience. Visiting the above safaris is a great source of entertainment and amusement in addition to exploring the beaches while on vacation. Planning your trip now will ensure that you have a terrific trip, as these wildlife and marine safaris will undoubtedly provide you with a wonderful experience.