Where in Athens can you find the best coffee shops? As you would expect from any self-respecting town, there are a ton of options. These coffee shops are an integral part of Athens' creative vibe, whether you're searching for a fast cup of coffee, the newest unique blends or roasts, or a quiet place to work. We can boast about Athens' coffee shops as well as the city's craft beer scene and dining establishments. There are now more artisan and specialty coffee shops in Athens than ever before, and while you can still find some of the best Greek coffee there, there are more and more places that stand out.
There are cafeterias in many other neighborhoods in Athens, such as Syntagma and Kolonaki. On top of Lycabettus Hill and at other elevated locations across the city center are some cafés with fantastic views. While some cafés in Athens are spacious and offer outdoor tables, others are more intimate.
The best coffee shops in Athens, are listed below.
Coffee Dive
Location: Keiriadon 52, Athina 118 54, Greece
Coffee Dive offers a wide variety of coffees, and it is obvious that this place is devoted to coffee from their selection. The coffee isn't blended there. Coffee Dive only sells specialized single origin, single estate, single mill, or comparable coffees. Coffee nerds will adore this coffee chain because each drink is unique due to its distinctive flavors. The brewing method is an option if you're not in a rush. It's not surprising that many visitors keep coming back time and time again because you can anticipate an encounter that is loaded with excellence and quality.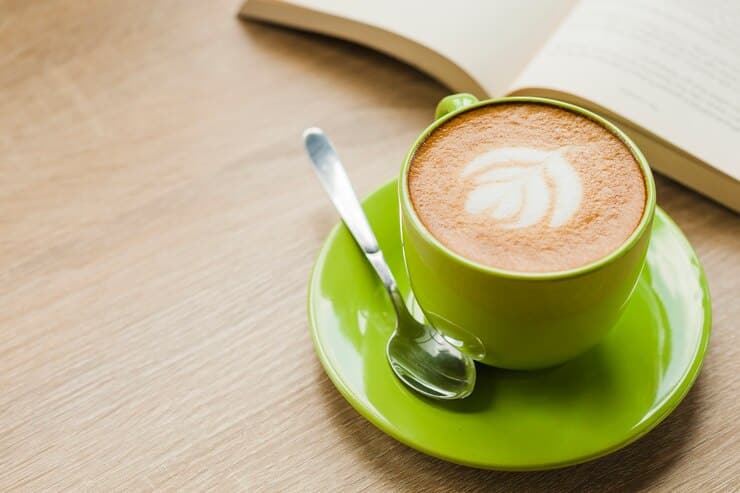 Pirée
Location: 78 Kastoros Street Agios Dionysios (Piraeus), 185 45 Piraeus Attica Greece
Pirée is a beautiful multipurpose place featuring a café, a bar area, and an art space that is ideally located in the Piraeus neighborhood. The major goal is to give young artists a platform to express and showcase their artistic talent. If you are creative or just looking for some inspiration while drinking your coffee, this is the place to be. Since the two spaces are connected, there are undoubtedly plenty of opportunities to see a show or exhibition while sipping your beverage. Pirée uses Taf roastery coffee, so you can unwind knowing that whatever you drink here is made from top-shelf, single-origin beans.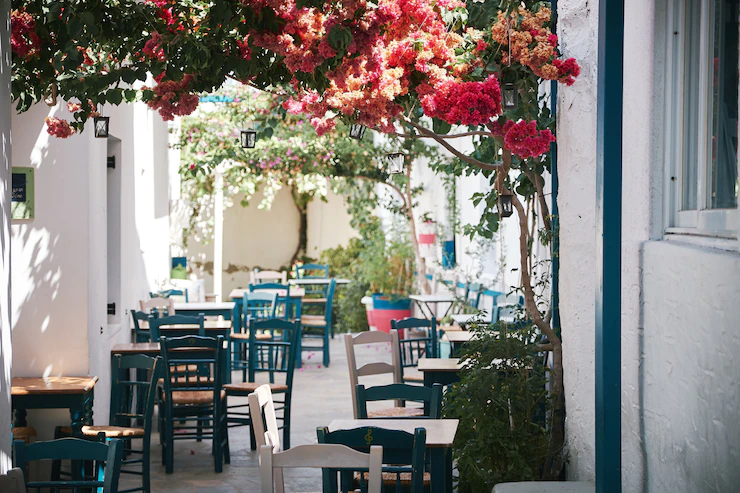 Kudu Coffee Roasters
Location: 25is Martiou 22, Neo Psichiko 154 51, Greece
On a hot day in Athens, head to this opulent and modern coffee shop in the Gazi neighborhood for an iced coffee. This ultra-modern coffee business uses the most up-to-date extraction techniques to make its coffee. Customers can also enroll in brewing and cupping workshops, and Kudu's 18-hour barista school is a favorite among connoisseurs who wish to sharpen their coffee-making abilities. Why not try one of the delectable desserts on offer once you've had your fill of specialty coffee? For lazy mornings when you don't feel like preparing breakfast or lunch at home, Kudu also provides a delectable brunch buffet.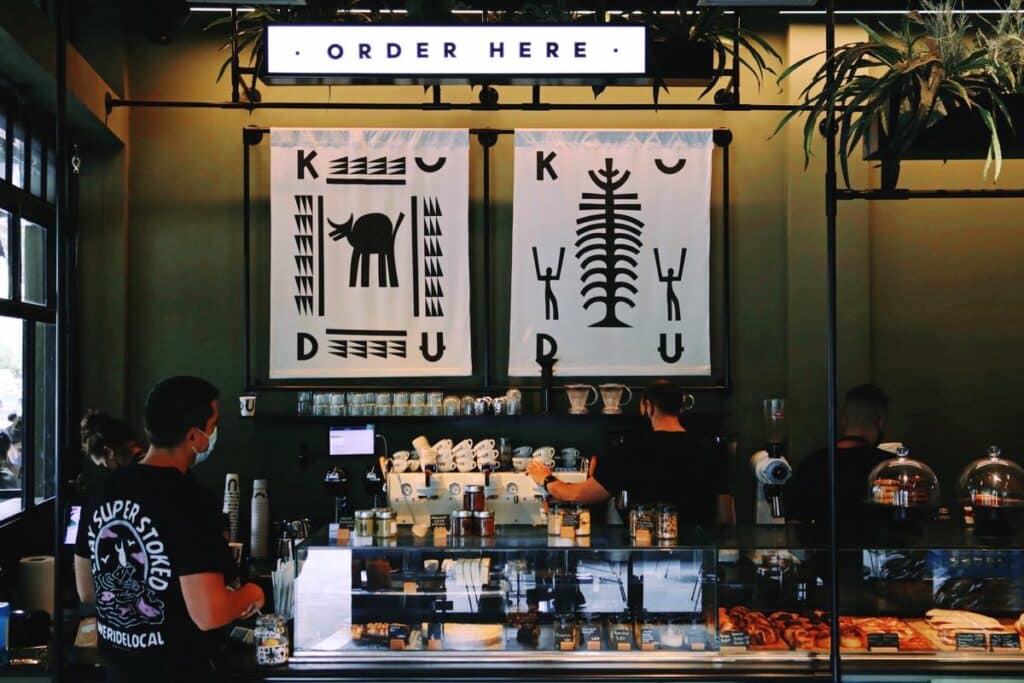 Athens Blue Parrot in Metaxourgio
Location: Leonidou 31, Athina 104 36, Greece
Blue Parrot, a chic and lively bar, is a hidden gem that deserves to be discovered. This bar is ideal for pre-dinner drinks before heading out to one of the restaurants around here and is situated in the center of Metaxourgeio.
The spacious, open area offers a terrific mood and is frequently occupied. Athenians congregate at the turquoise tables outside in the summer well into the night to take in the chic environment.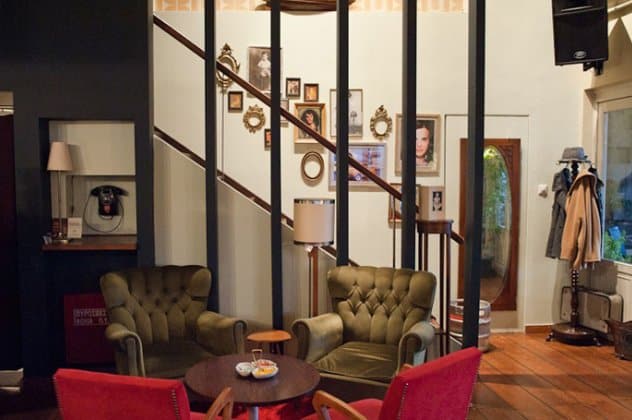 Athens Beauty killed the beast in Kerameikos
Location: Paramithias 14, Athina 104 35, Greece
The setting for Beauty Killed the Beast is a historic neoclassical structure on Paramythias Street in Kerameikos. With a name that obviously alludes to the well-known film, Beauty Killed the Beast opens its doors every morning and offers specialty coffee blends, detox juices, fresh lemonades, and "alternative" breakfast options.
There are many options for pizza, tacos, fresh salads with superfoods, pasta, and meat in its cuisine. Beauty Killed the Beast's decor primarily has a vintage feel and is painted in soft hues.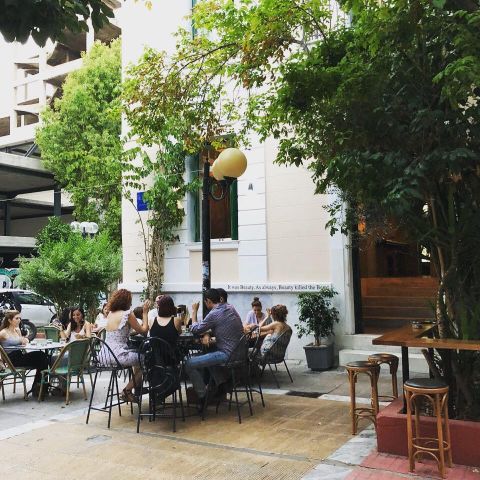 Carpo
Location: Aigaiou 35 | 19400 Karellas Koropi Attica | Greece
Great coffees are available in this coffee shop, bar, and deli, along with bulk-purchased nuts and dried fruits. When you enter a Carpo store, the aroma of freshly roasted coffee beans is immediately noticeable. Grab a cup of freshly roasted and ground coffee at the counter after perusing the merchandise for sale. Inside each store, there is seating space for customers. Given that both coffee beans and ground coffee are offered here in large quantities, it's also one of the best places in Athens to purchase them. Why not get an excellent cup of coffee to take with you if you want to enjoy your coffee on the go? Just place your order at the counter.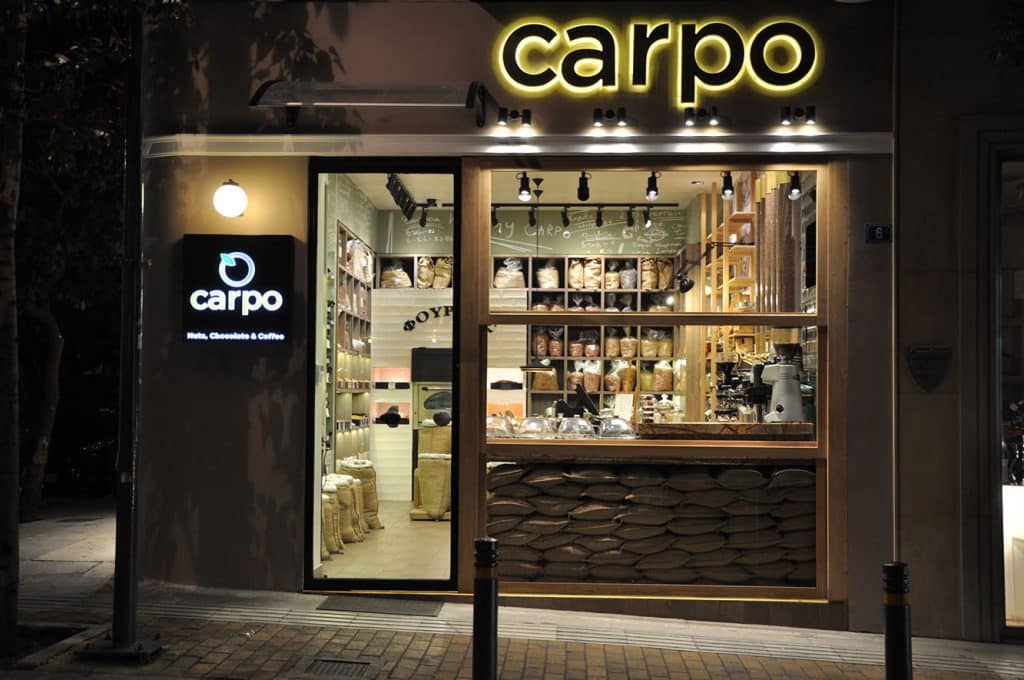 Peek a Bloom
Location: Lekka 14, Athens
After the success of their well-liked Peristeri café Mind the Cup, this creative duo created a convenient Syntagma Square café in an outdoor lane off Lekka. This room is light and airy, and the large windows next to the coffee bar also serve as outdoor seating. In the morning, this hip café gives you a filling breakfast to go with their excellent coffee.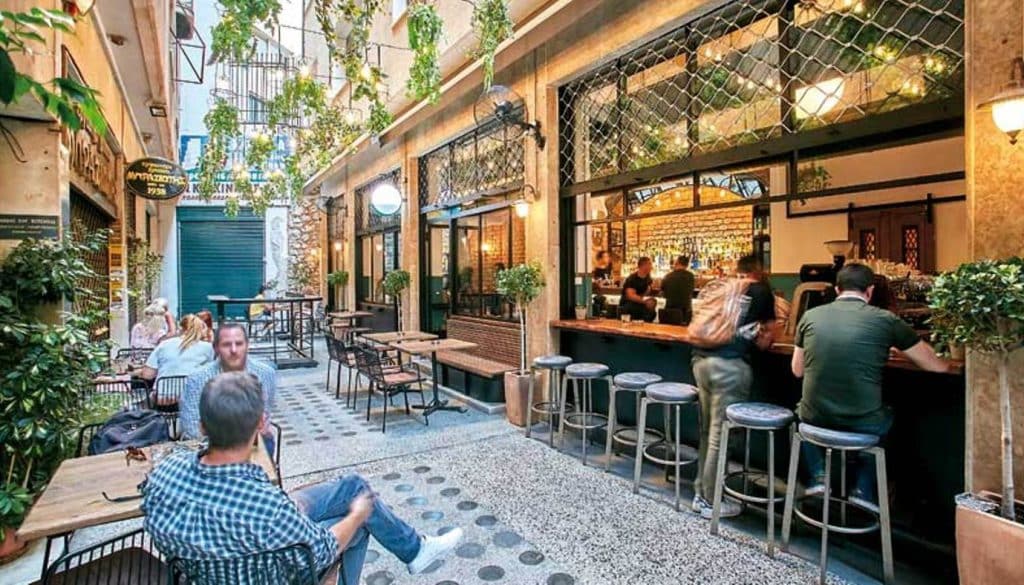 Charlie's Coffee Boutique
Location: Papadiamantopoulou 148, Athens
Since its very recent launch, this fantastic espresso specialty bar, which employs single origins from all over the world, has become popular with locals. It's the ideal location to pick up some tasty treats and coffee to go, or you can relax outside and soak in the calm atmosphere.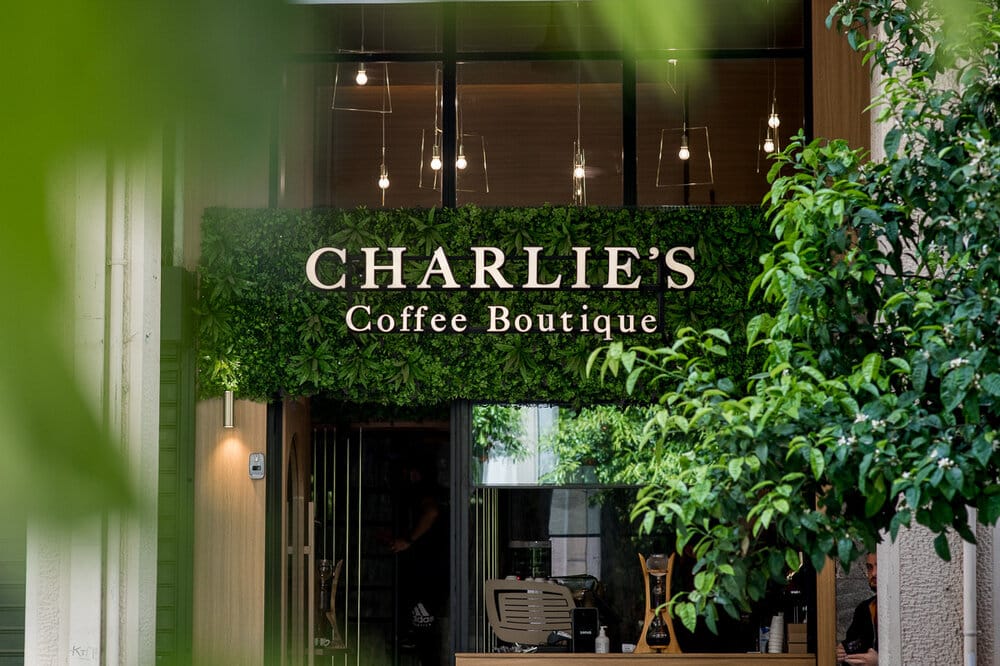 Motiv
Location: Emmanouil Benaki 20, Athens
You may find carefully chosen specialty beans from all over the world here. Depending on the season, you can enjoy your coffee inside or outdoors at the cute little shop. It is always freshly roasted and has a range of tasty qualities. Additionally, a wide variety of herbal teas, mini-meals, snacks, and desserts are available.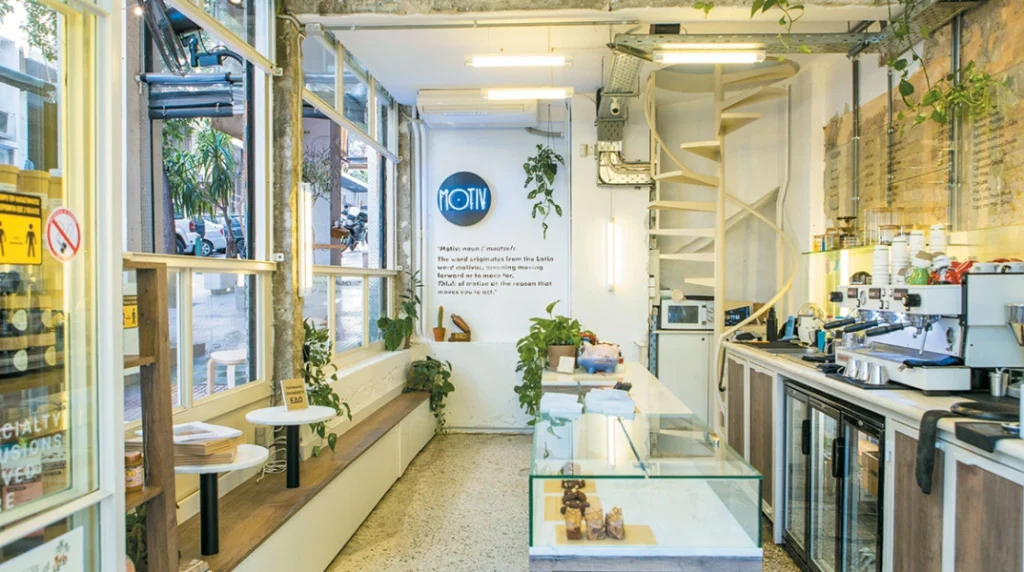 The Rabbit Punch
Location: Eufranoros 40, Athens
Delicious, seasonally sourced coffees are available at the laid-back café, The Rabbit Punch, or for takeout. A fantastic all-day brunch menu with dishes made with local, seasonal ingredients is also available here.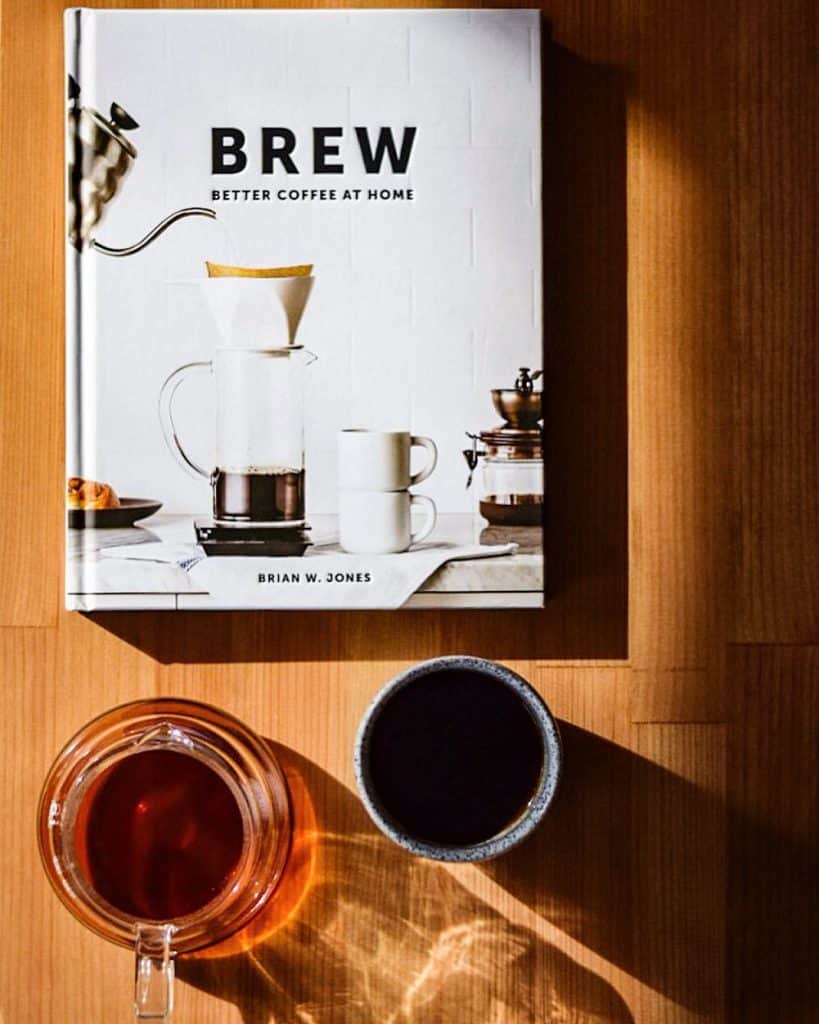 Knowing where to get the greatest coffee is certainly crucial if you're traveling to Athens. There are many options available thanks to both conventional coffee shops and the emerging third-wave coffee culture in the region. You may also read our article on Top 10 Things to do in Athens, Greece
Have we overlooked a coffee shop that, in your opinion, belongs on the list? COMMENT below, and we'll include it without a doubt!