Everyone is familiar with Mediterranean culture, history, and cuisine. One of the many nations that make up the Mediterranean region is Albania, or Shqiperia as they prefer to be known.
The mainstays of Albanian cuisine include nutritious items including fruits, vegetables, seafood, dairy, and meat. Traditional Albanian recipes are most frequently prepared with olive oil as a cooking fuel. Additionally, herbs are frequently utilized to give food a unique and delectable flavor. Both onions and garlic are essential; in fact, they may be the most widely used ingredients in the entire nation.
The cuisine of Albania, which is influenced by the country's rural areas, mountainous terrain, and coastline, is great, flavorful, and fresh, and there are a variety of intriguing flavors to sample. As we examine the best traditional Albanian cuisine and what makes it so good, get ready for incredible flavors and textures.
Fërgesë
Unquestionably, one of the most traditional foods in Albania is frges. Tomato sauce, cottage cheese, green peppers, and garlic make up the majority of the dish. Because many Albanians enjoy eating the dish after it has cooled for two to three hours, it is occasionally referred to as "summer stew." This gives it a thicker consistency and enhances the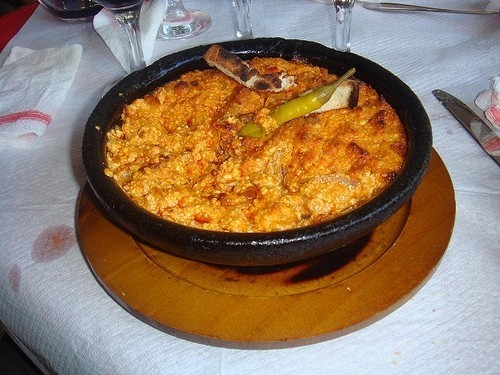 Pispili
Another typical Albanian dish is pispili. Leeks, spinach, and cornmeal are used to make it. Local variations exist in the cornbread's thickness. It can vary between being thin, like shortbread, and thicker, and more consistent, like sponge cake.
Pispili typically has a cornbread base with veggies piled on top and baked, but occasionally the vegetables are sandwiched between the cornbread or the two are combined. Feta cheese can be added as a garnish.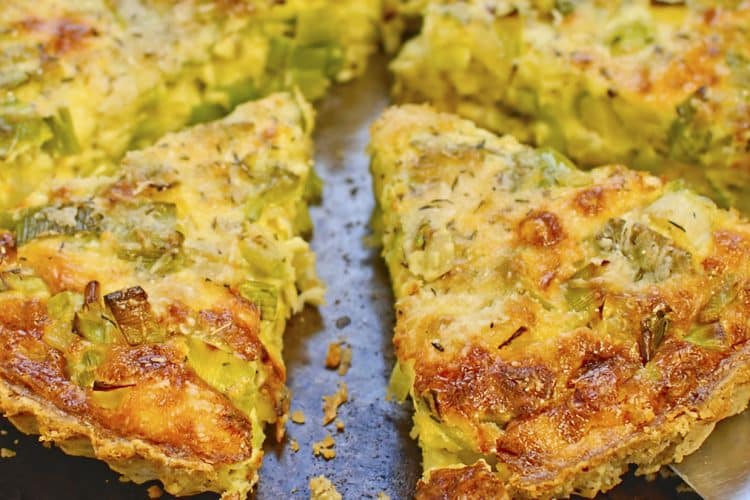 Flija
The areas of northern Albania where it is served frequently. It is a straightforward recipe that is frequently prepared at home or served in neighborhood taverns.
Flija is a simple dish that resembles a crêpe and has a crispy top and softer bottom. Butter is added to Flija to provide its delightful flavor. Fresh dairy products like cheese or yogurt are typically offered alongside the entrée.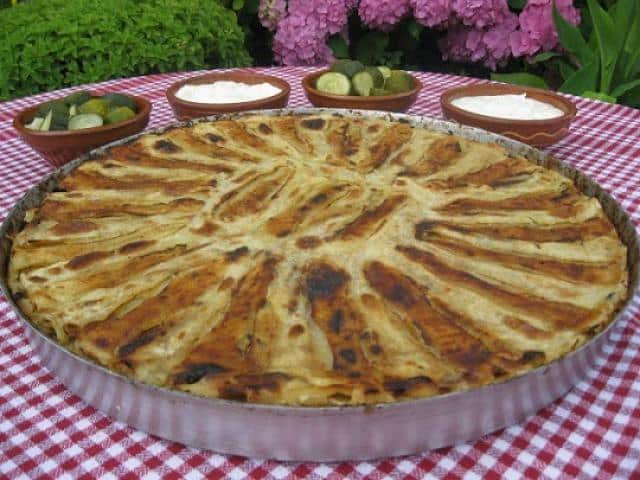 Speca te mbushura
A well-known local cuisine is Speca t'mbushura, or stuffed bell peppers in English. Every region in Albania serves it.
The cuisine is rice-stuffed bell peppers, although the specific recipe depends on how it was passed down. Tomatoes or chopped lamb can also be added. Peppers that have been stuffed are baked and served hot. This dish is served with yogurt, feta cheese, or dhall. Black pepper or chili peppers are frequently added because the fiery kick balances the dish's mellow flavor.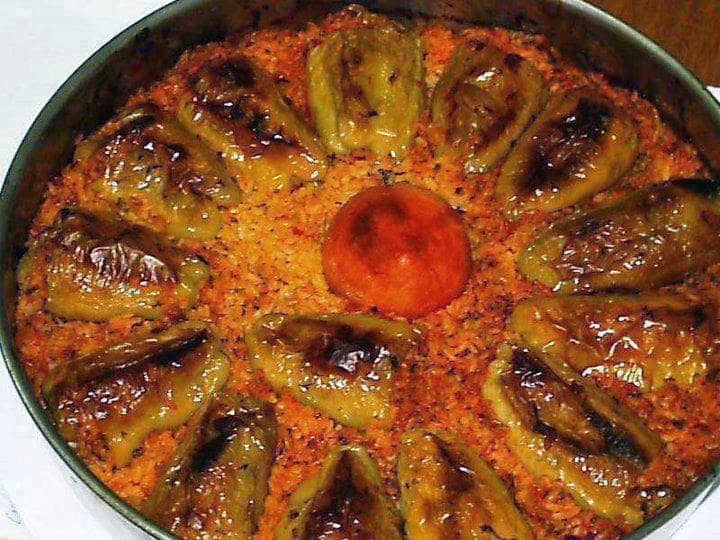 Peshk në zgarë
Albania offers fantastic beaches along the Riviera, where you can enjoy the fresh seafood of the Adriatic and Ionian coast, despite the fact that the majority of its tourist attractions are interior and top meat destinations. Similarly, you can sample freshwater fish in the nation's many rivers and lakes.
Like meat, fish can be prepared quite simply by grilling it whole or baking it in the oven with other ingredients like potatoes, tomatoes, onions, peppers, some herbs, and lots of olive oil.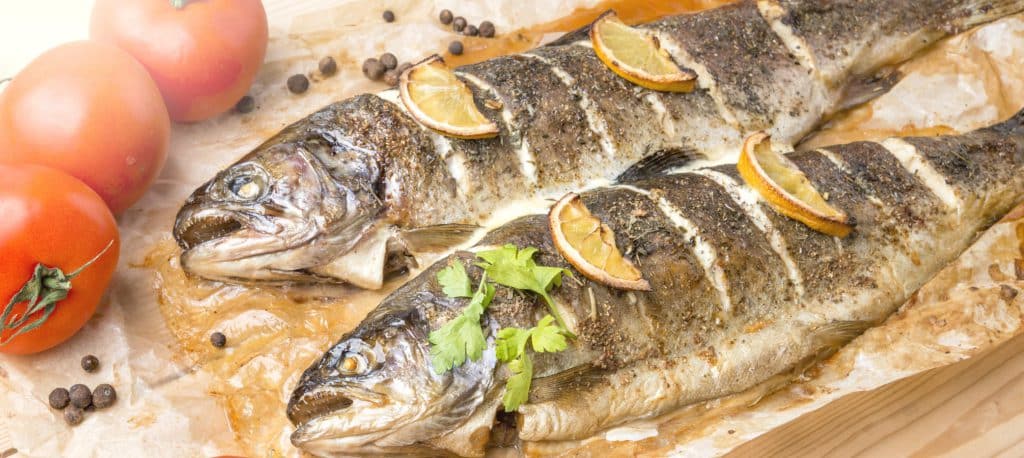 Byrek
A thin, flaky crust, typically made of filo, is used to make byrek, which is then filled with meat, onions, cheese, spinach, or potatoes. The majority of these pastries' associations are with regions of the former Ottoman Empire. Another well-liked filler is kidney beans, particularly in the winter.
Byrek is often prepared as a sizable pie and cut into little pieces before being served in homes and restaurants. However, its final form as a street meal could be in more manageable triangular servings.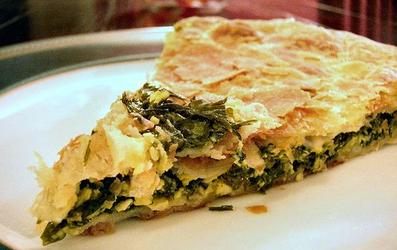 Gullash – Goulash
Although Gullash is a dish with Hungarian origins, some Northern Albanians consider it to be a traditional meal. In the country's hilly regions, this Albanian lunch recipe is highly regarded.
But even though meat, vegetables, and paprika are the most typical ingredients in this traditional stew, almost every location has its own distinctive variation of Gullash (or Goulash).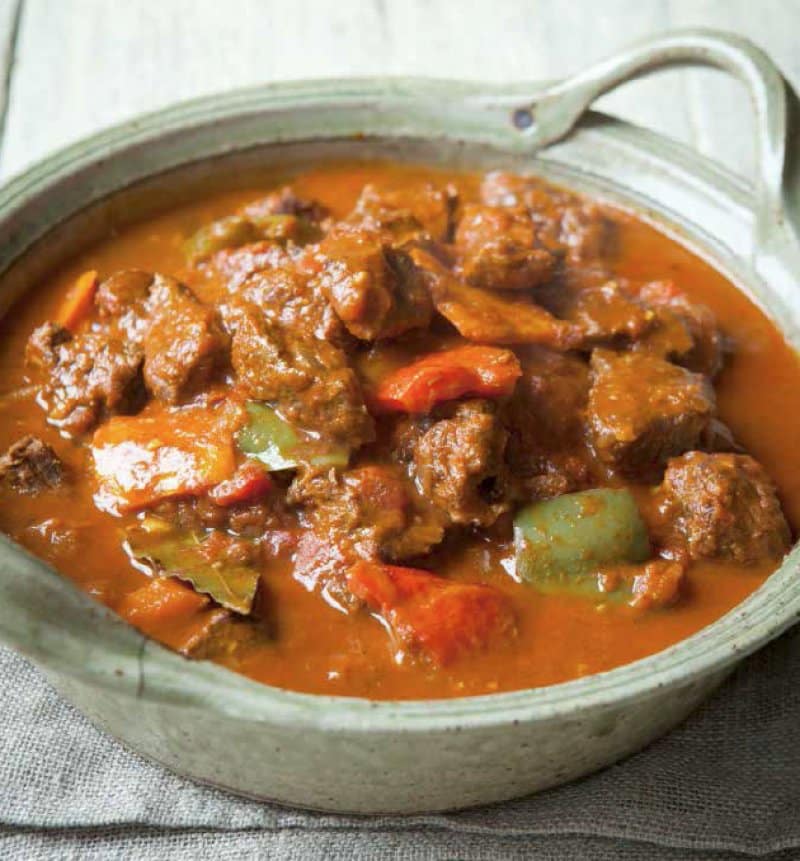 Proshute
Proshute is the name for cured, spiced, and air-dried ham in Albania. This is a typical breakfast or lunch appetizer. Some of the most well-known dishes that contain Proshute are Omelete Me Proshute Dhe Djathe, Role Buke Me Proshute, and Sallate Orizi Me Pjeper Dhe Proshute.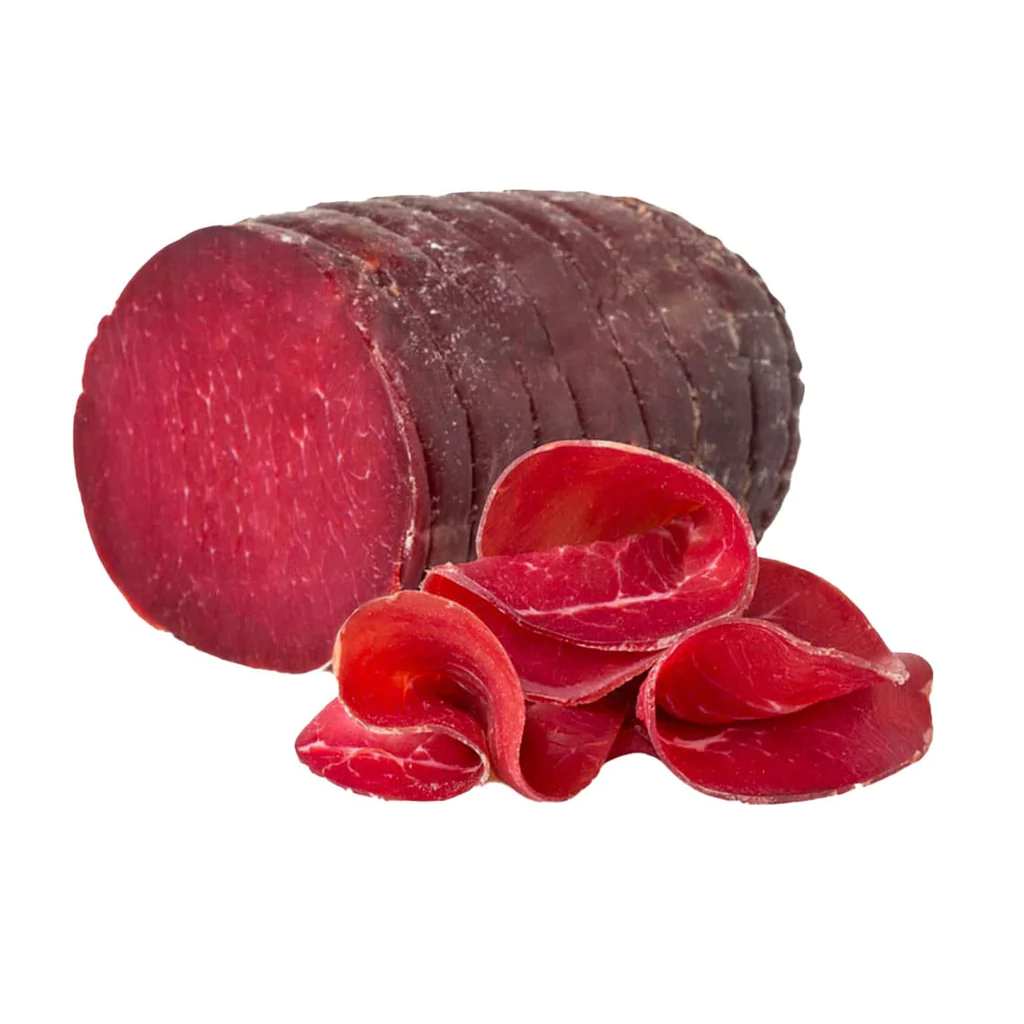 Dolma Japrak
Dolma Japrak, or filled vine leaves, is a common ingredient in Albanian and Mediterranean cooking. Various ingredients, including minced lamb, rice, onions, cabbage, peppers, tomatoes, herbs, and spices, are packed within the vine leaves.
Even though grapevine leaves are usually utilized, you can use any other green in their place (the most popular being cabbage). Vegetable packed meals have been a mainstay of Middle Eastern cooking for ages.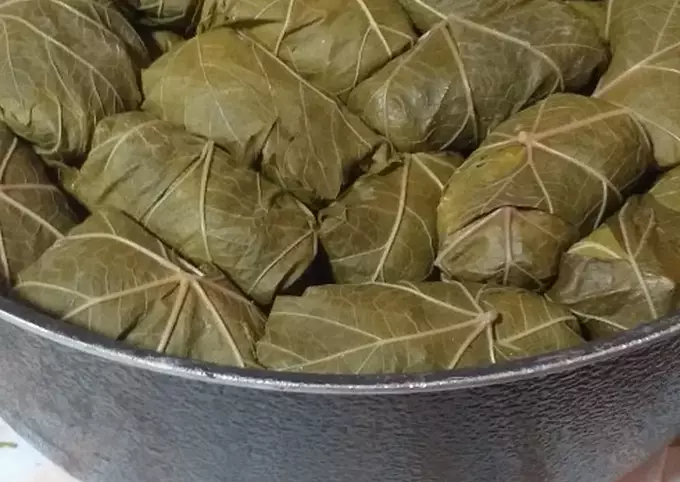 Peshk Dhe Perime Ne Tave
Of course, baked fish is delicious on its own. By serving this dish with some vegetables, you can, nevertheless, further enhance its flavor and freshness.
Simply cut up a few of your preferred vegetables, put them on the burner alongside the fish, and season everything with salt and olive oil.
Wine or rakia are commonly served with this dinner (a traditional alcoholic drink in Albania). The famous baked fish and vegetable dish is a favorite among both tourists and residents.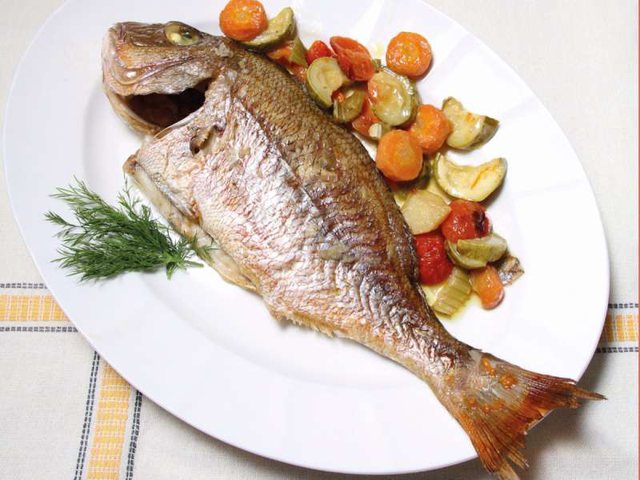 Jani Me Fasule
One of the most well-liked dishes during the Albanian famine was Jani Me Fasule since it was affordable to make and filling. White bean soup remained well-liked when the hunger was over.
In Eastern Europe, white bean soup is known by a variety of names and variations, including Fasolada in Greek cuisine and Kuru Fasulye in traditional Turkish cuisine. They're all fantastic, too.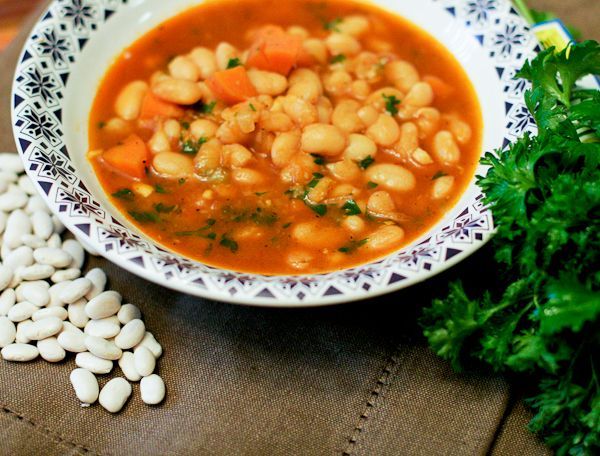 Perime Në Zgarë
Given how much Albanians enjoy grilling, a platter of colorful grilled vegetables makes the ideal side dish for the main meal. One of the finest ways to enjoy this dish seems to be to pair it with Tav Kosi.
The natives enjoy marinating the vegetables beforehand or sprinkling them with balsamic vinegar for taste. They're a delicious treat in any case, especially for vegans or people who desire to eat a better diet.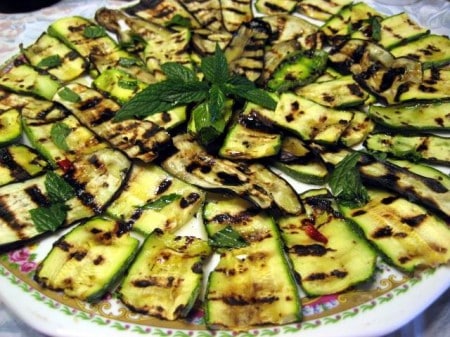 Tarator
In addition to being popular here, tartor is a staple dish in Macedonia, which is Albania's neighbor. However, their constituent parts could differ.
Greek yogurt, cucumber slices, and cold water are all ingredients in the Tarator dish. Tarator is typically served in a bowl, despite the fact that it tastes a lot like the well-known yogurt beverage Dhalle in Albania. Many tourists from other countries are shocked when they see this.
This dairy snack is usually enjoyed by older people. The younger generation, however, favors Dhalle since it is more practical to eat there.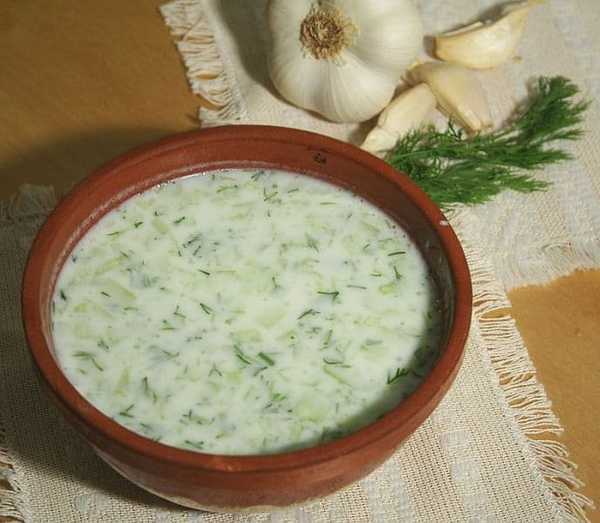 Salcë Kosi
Salc Kosi, a sour cream dip commonly made with cucumber and garlic, is comparable to Tzatziki (a Greek cucumber yogurt sauce). Pita bread in the form of Albanian bread, which is thicker, pairs nicely with this dip.
Salc Kosi's crispness and freshness pair beautifully with the fatty richness of grilled meat meals. Therefore, if you're in the mood for grilled meat in Albania, make sure to get this dip.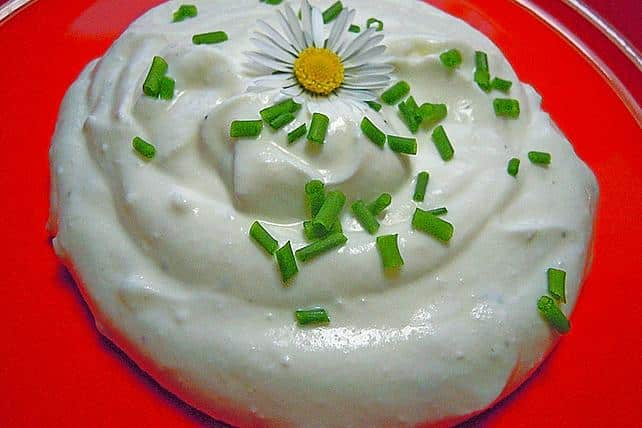 Qumështor
The traditional baked custard known as qumshtori in Albania is made with milk, eggs, butter, flour, and sugar. It was historically drunk by the southern Albanian Orthodox before the start of Lent.
In certain versions, flavorings like vanilla, orange, and lemon are added, but the basic recipe continues to be the most well-liked.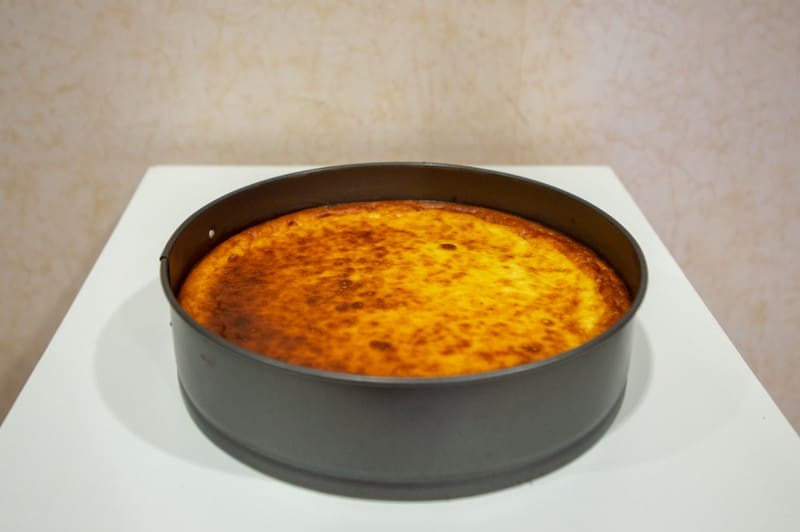 Baklava
Filo dough, chopped nuts, and honey or syrup are the main ingredients of the layered pastry dessert known as baklava. In Ottoman cuisine, it was one of the most well-liked sweet pastries.
It is still uncertain where the dish originated before the Ottoman era. The three main arguments for the pre-Ottoman origins of Baklava are Lauzinaj in Iran, traditional layered sweets in Central Asia, and placenta cake in Romania.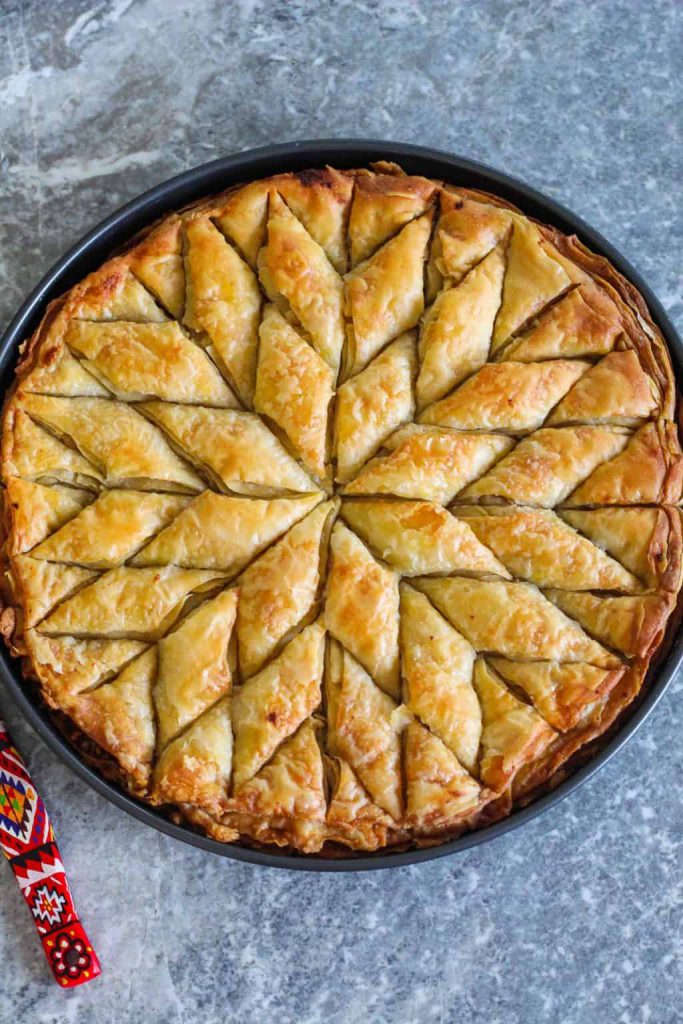 Trilece
When it comes to Albanian sweets, you must try these three milk cakes. Although there is some disagreement on the cake's origin, its popularity in Albania and other European nations cannot be denied.
The dish's name speaks for itself. Whole milk, evaporated milk, and sweetened condensed milk are the three main ingredients in this dish.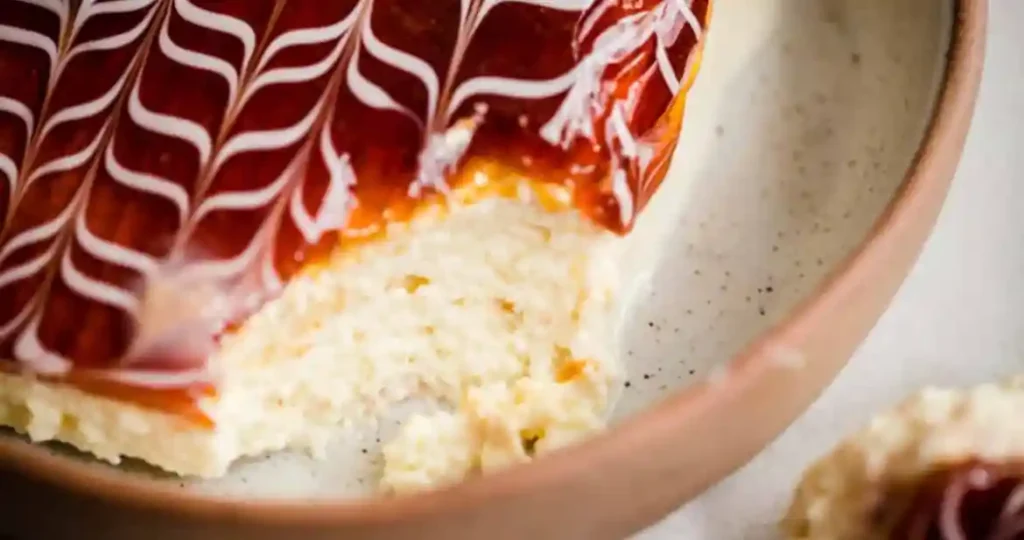 Qofte Fërguara
One of the best Albanian meal recipes is these delectable fried meatballs. Not only is Qofte Frguara popular and widely consumed in Albania, but also in other parts of Southeast Europe, including Kosovo.
Both the ingredients and the cooking might exhibit Turkish and Middle Eastern influences in the area. It is possible to serve Qofte Frguara as a starter or a main course.
These Albanian meatballs are made from ground lamb, beef, or chicken, along with feta cheese, breadcrumbs, onions, garlic, and mint leaves. The mixture is further spiced with cinnamon, oregano, salt, and pepper.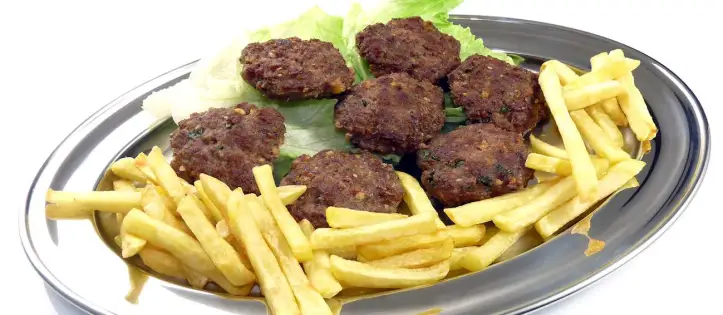 Paçe
The head of a cow, sheep, or pig is used to make the traditional stew known as paçe. The flesh is cooked by the natives with vinegar, onions, and black pepper until the meat slips off.
Paçe is thought to have come from Armenia. Other nations, including Greece, Turkey, North Macedonia, Afghanistan, Azerbaijan, Bosnia, Iran, Iraq, and many others, also have many variations on it.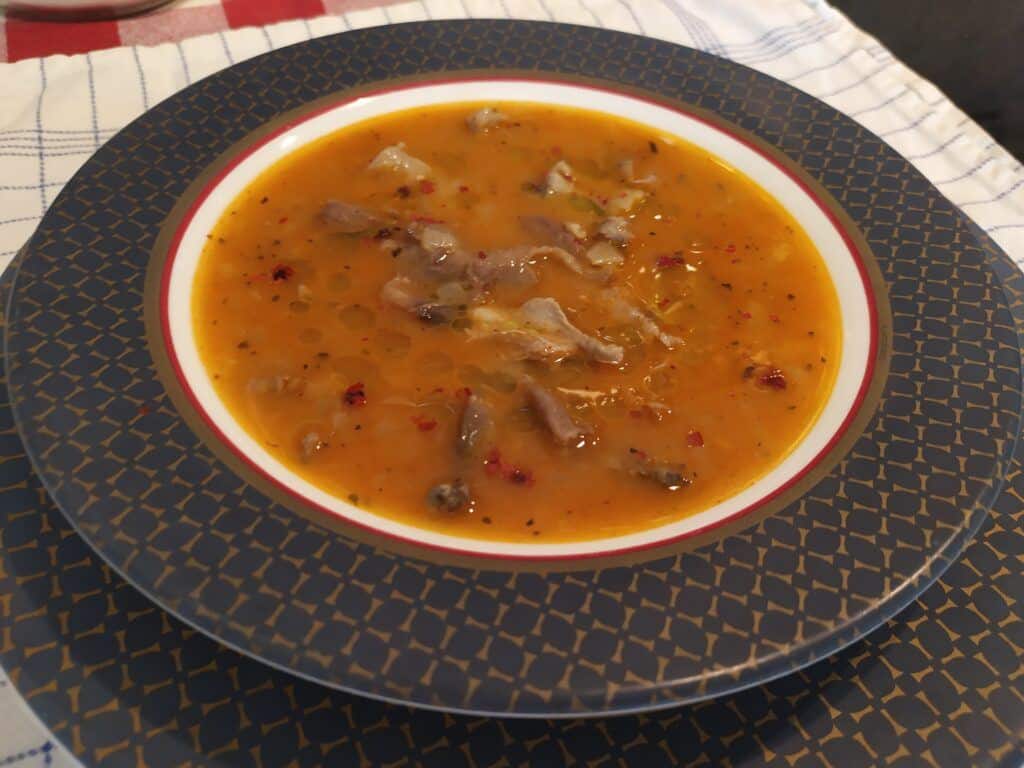 Tave Peshku
Recipes for Albanian fish (Peshk) can be made using a variety of ingredients and methods. Most restaurants in Albania serve trout, carp, and acne from Shkoder Lake. Every day, some people would catch fish from the lake to serve that day at the restaurant.
A traditional Mediterranean dish is peshk cooked in the oven. It's not only very easy to prepare at home, but it's also delicious and highly healthful. The smell of seafood will fill your home as you bake the fish. Waiting until everything is finished is challenging!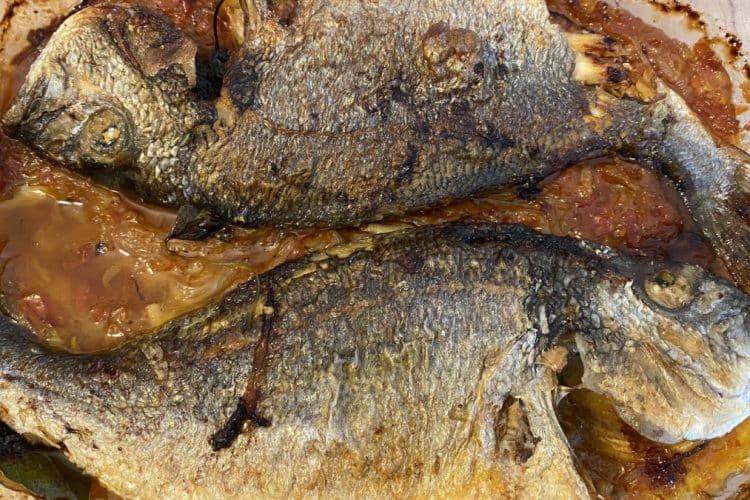 Ballokume
Elbasan, the fourth-most populated city in the Republic of Albania, is where Ballokume is from. On March 14th, the national pagan feast known as Dita e Vers, this dish was and still is traditionally prepared.
This recipe's ingredients are readily available. But a copper bowl is also necessary for this dish. It is advised to use a copper bowl because, as the dough warms up from all the kneading, it will make the dough smooth and silky.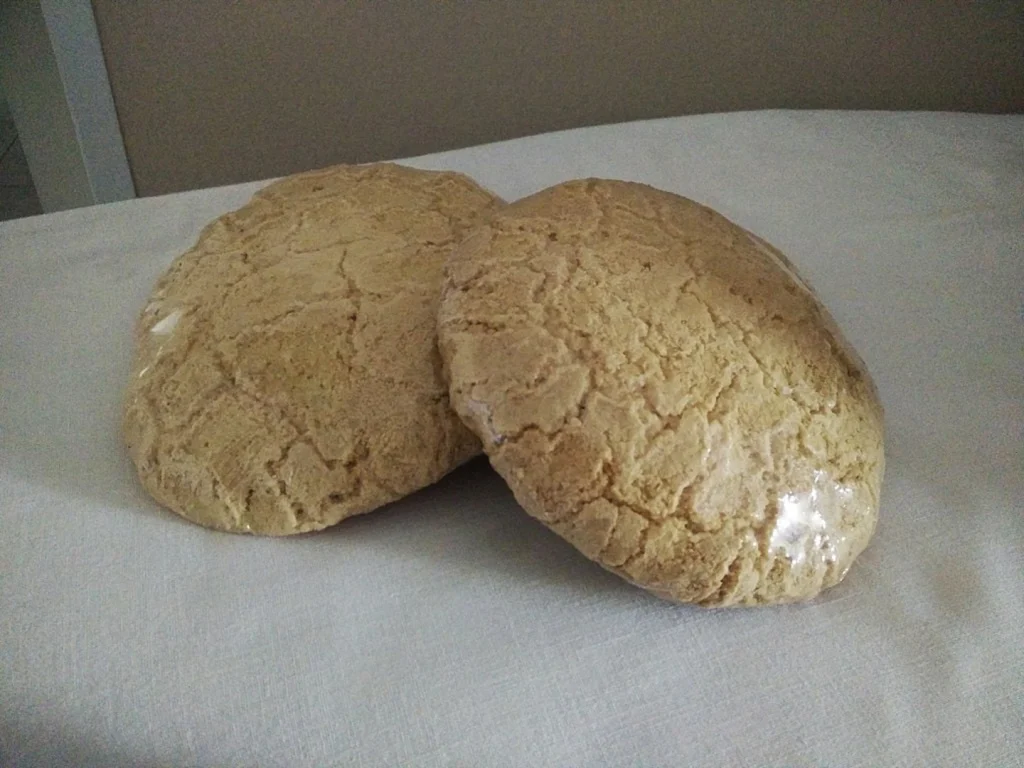 Albania is undoubtedly among the most "unknown" nations in Southern Europe. But you shouldn't disregard the local cuisine.
If you have any additional suggestions that you want us to include, please let us know in the comment section below, and we'll get back to you right away!
Must Read: Top 10 Places to Visit in Albania, Best Hotels in Tirana, Albania