Athens is a popular tourist destination, rich in ancient history and great food. It might be difficult to decide what to do in Athens due to the sheer number of great things to do. But there is no need to worry. To help you decide, we have compiled a list of the top 10 things to do in Athens.
10. Visit the temple of Olympian Zeus
The construction of the Olympian Zeus Temple began in the sixth century BC. It was intended to be the grandest temple in the ancient world, erected to glorify Zeus. When completed, it was one of the greatest ancient temples ever built, with 104 extraordinarily tall columns, each 17.25 meters tall. A barbarian invasion pillaged it shortly after it finished in the 2nd century AD. Even though only fifteen of the original columns remain, their magnificence is easily recognized.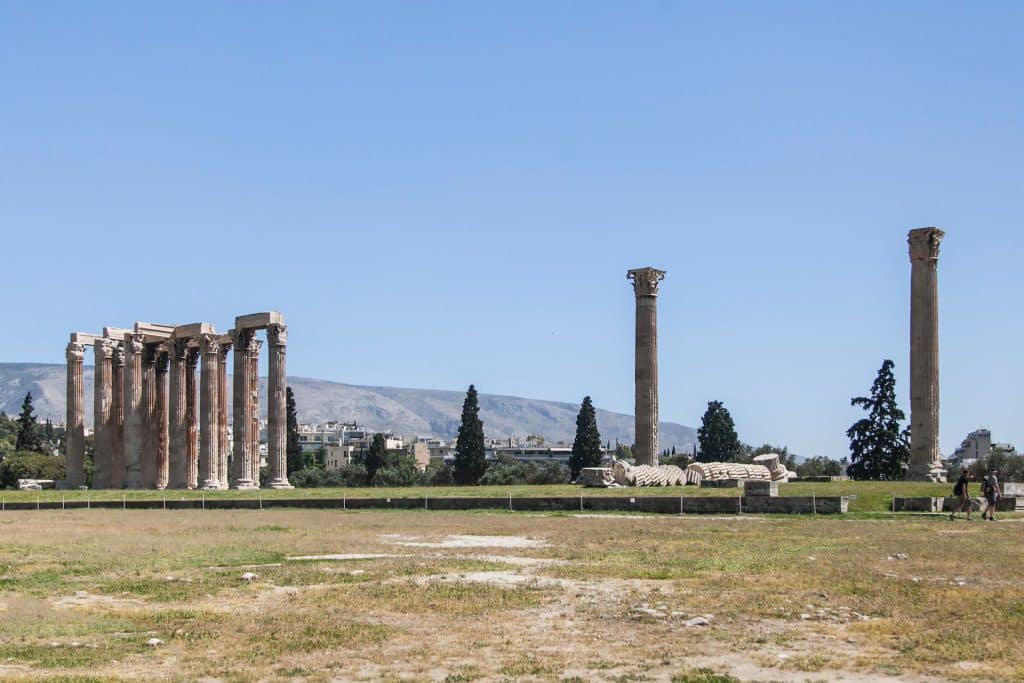 9. Bargain at the Agora-Athens central market
Whatever your views are regarding fish, meat, and vegetables, there is no better place to shop than the Central Market on Athinas Street, commonly known as the Dimotiki Agora. Like most Athenian consumers, a trip through the market will most likely transform your outlook on shopping and may make you wish you had an apartment with a kitchen, so you could join in. The restaurants in the meat market are unbeatable for superb cuisine at a low cost at any time of day or night. The market is located between Athinas and Eolou streets, two of Athens' most attractive streets.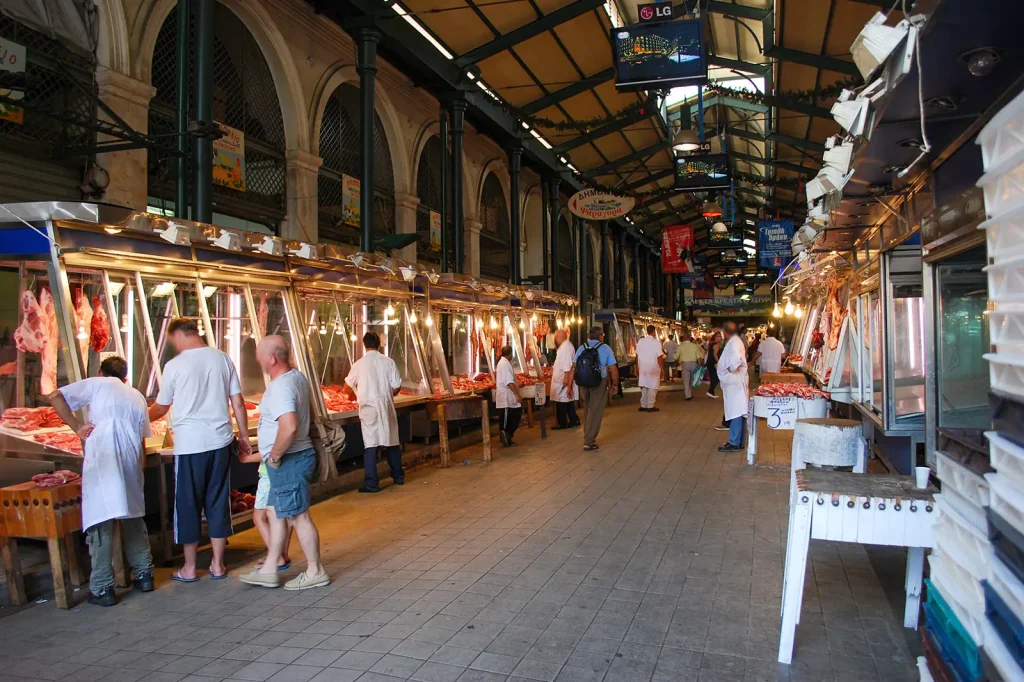 8. See the beauty of Plaka
Plaka, located on top of ancient Athens' residential districts under the shadow of the Acropolis, is an antidote to both the quiet old temples and the traffic-heavy modern metropolis. In the summer, it's an area of narrow, winding lanes lined with 19th-century buildings adorned with blossoming bougainvillea. Plaka is teeming with family-run businesses, each offering something enticing, from ceramics, musical instruments, and handcrafted jewelry to unique food shops heaped high with olives and spices. Anafiotika, a steep whitewashed neighborhood beneath the rocky northeastern slope of the Acropolis, was established during the 19th-century reign of Otto of Greece when laborers relocated here to repair King Othon's Palace.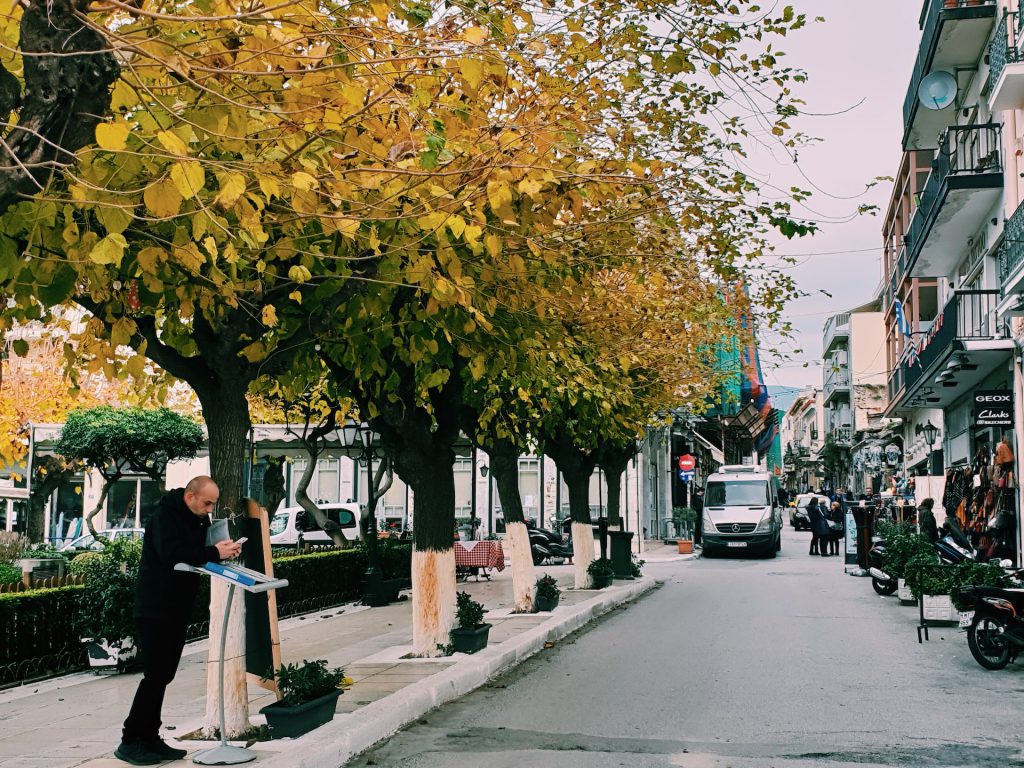 7. Attend a concert at the Odeon of Herodes Atticus
In ancient Greece, an odeon was a building used for singing and musical performances. The Odeon of Herodes Atticus is the theatre at the base of the Acropolis in Athens. It still welcomes world-renowned artists, such as the Foo Fighters in 2017 and Sting in 2018. Seeing a performance at the oldest of venues among ancient ruins is a once-in-a-lifetime experience. The Odeon of Herodes Atticus is not just historical but also intimate, with wonderful views of the stage from every seat. Every year, the Odeon presents dozens of concerts as part of the Epidaurus Festival.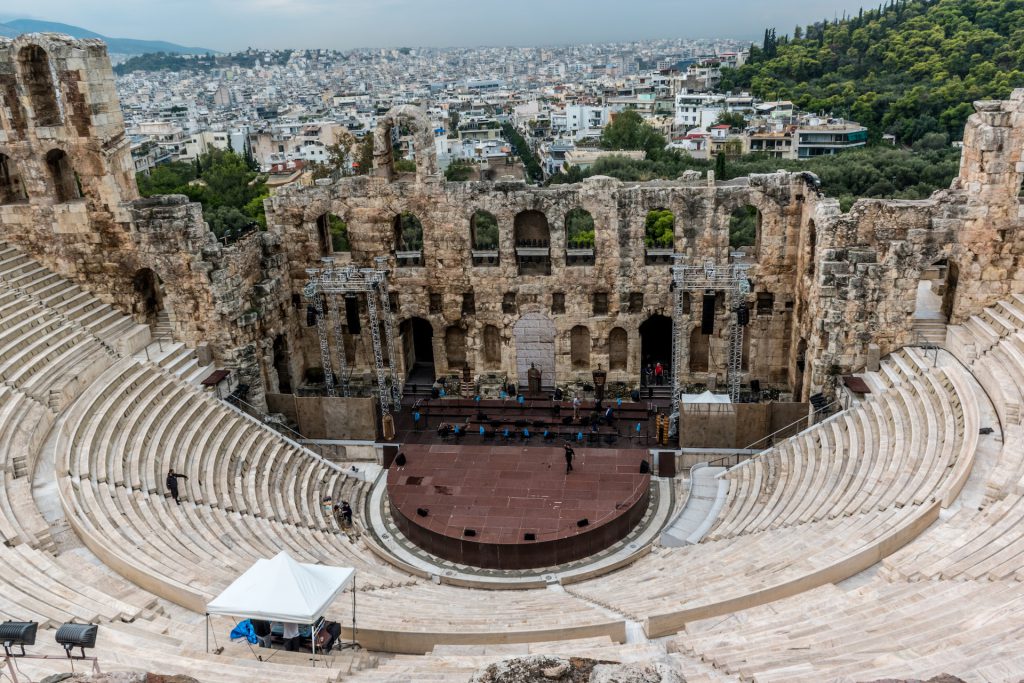 6. Smash Things at Limba Rage Room
Are you feeling a bit tense? If so, the Limba Rage Room is the perfect setting for this. It's right down the road from Little KooK. You buy a box (which may include dishes, bottles, a tube TV, and glasses) and smash it! It's a superb way to unwind and one of the most unusual things to do in Athens. There are packages to suit every budget. They range in price from €10 to €100. Don't worry; you'll be provided with protective gear.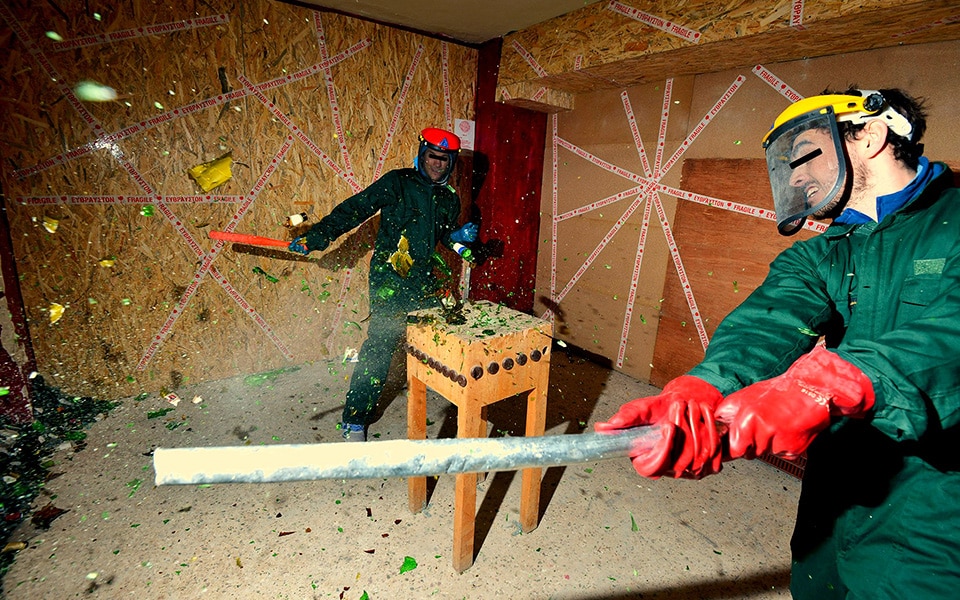 5. Take a dip in Lake Vouliagmeni
This lake, located around 25 kilometers from the city center, is one of the most famous things to do in Athens, Greece. It is well-known for its therapeutic waters and a year-round temperature of 24 °C. There is a charming café nearby where you may feast on delectable food and a playground for kids.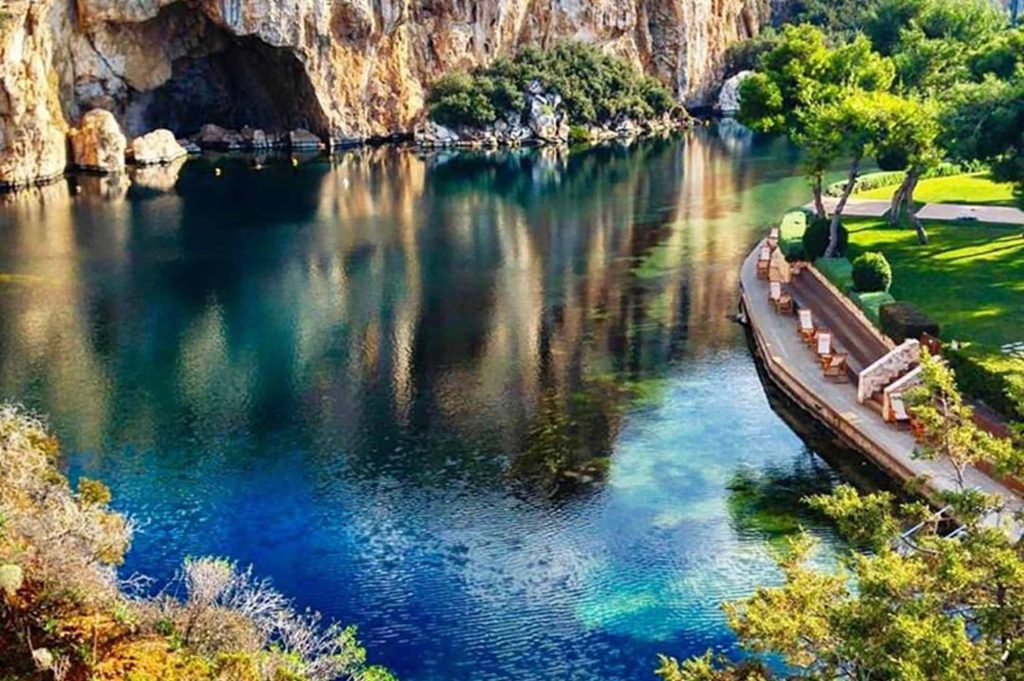 4. Climb to the top of Lycabettus Hill
If a panoramic view of Athens is what you're looking for, this hilltop is the place to be. Doing so will reward you with a beautiful view of Athens as well as the thrill of heights! Lycabettus Hill can be reached via funicular or, for the more daring, by walking up the hill. When you reach the top, you'll discover a little church and a café with a view of the wonderful city of Athens. To top it all off, this downtown location is Instagram-ready and ideal for photos!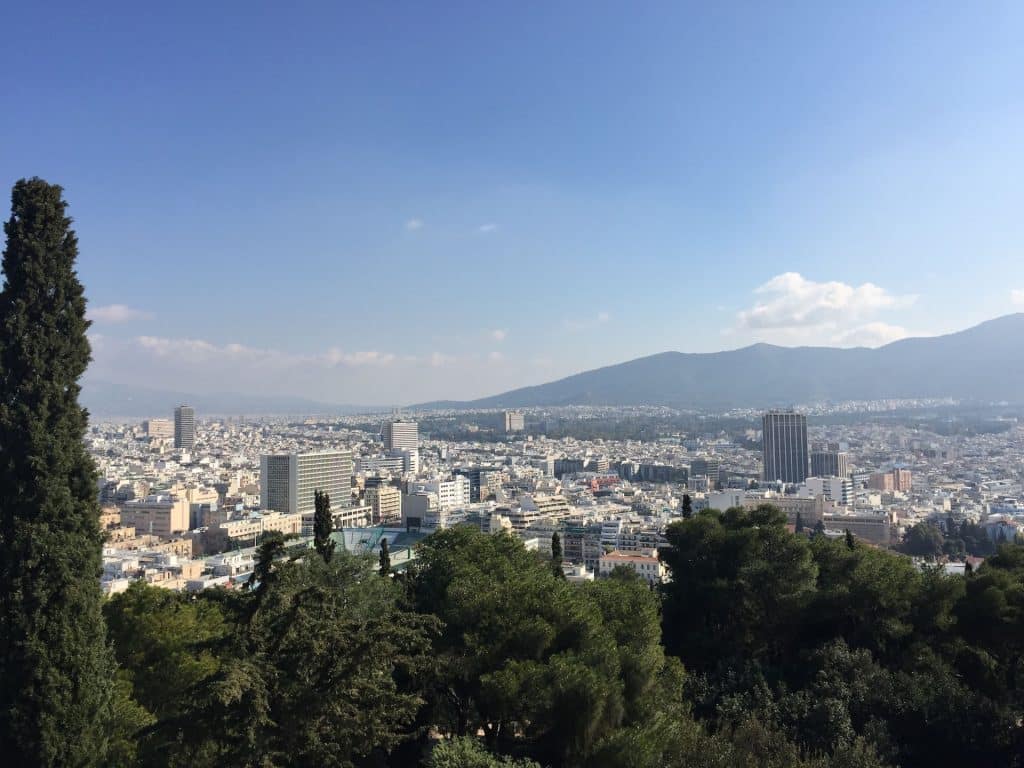 3. Eat in a Greek Tavern with a view of the archaeological sites
Athens is the place to go if you want to dine while admiring the archaeological ruins. There are hundreds of traditional taverns and restaurants on Adrianou Street, as well as in Plaka and Monastiraki, that will match your expectations and provide you with mouth-watering Greek cuisine. Everything from the Gyros pita to the Moussaka and Greek salad is amazing! The Greek Salad is an essential must-try: it is a "plain dish" that doesn't take much preparation, but its taste is outstanding. You'll never try anything like this in your home.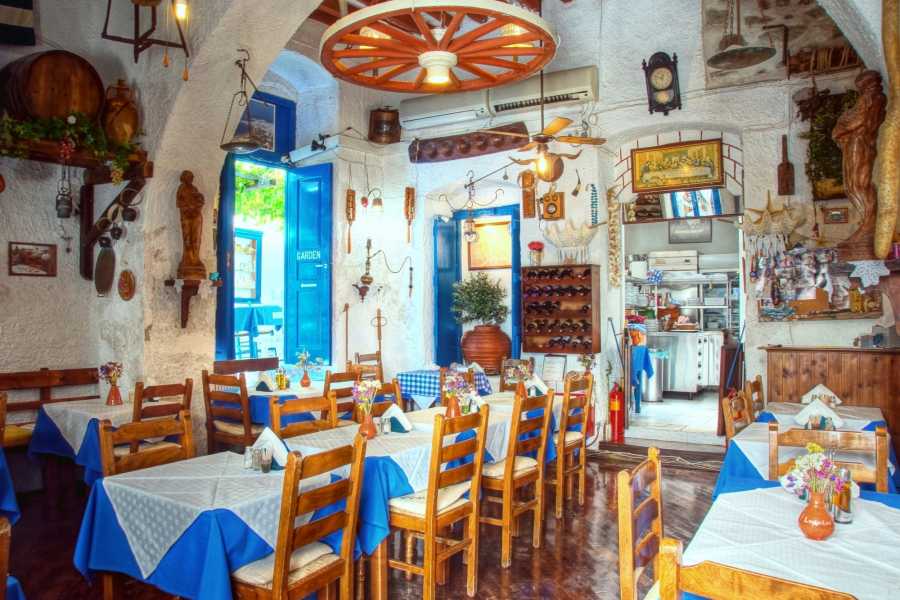 2. Take a trip to the National Archaeological Museum
The greatest museum in Greece, brimming with ancient artifacts. It's one of the few major sights that isn't a short walk from the Plaka/Acropolis region, so take a cab (5 minutes), metro (10 minutes), or walk (about 25 minutes from Plaka or Syntagma Square). If you have just a day left in Athens, you may have to miss this. Make an attempt to get here if you have two days or more. A personalized tour guide will explain all the history and major exhibitions, which will greatly enhance your visit.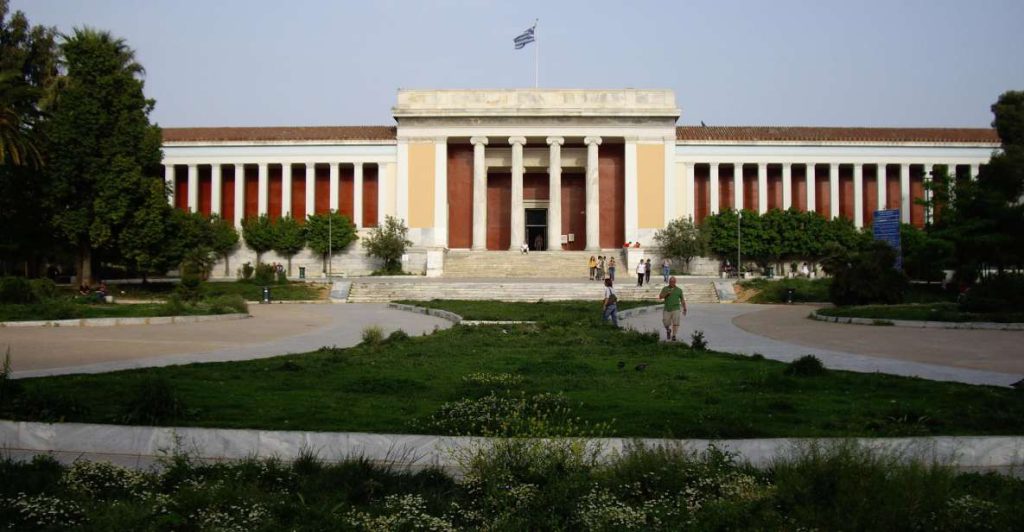 1. See the Acropolis for yourself
The Acropolis, the grandest symbol of Ancient Greece's splendor, stands magnificently in the middle of Athens. The hilltop was designated a holy sanctuary during Pericles' reign in the 5th century BC. You can also mount the marble stairs on the west side to find yourself dwarfed by the beautiful Parthenon's towering columns.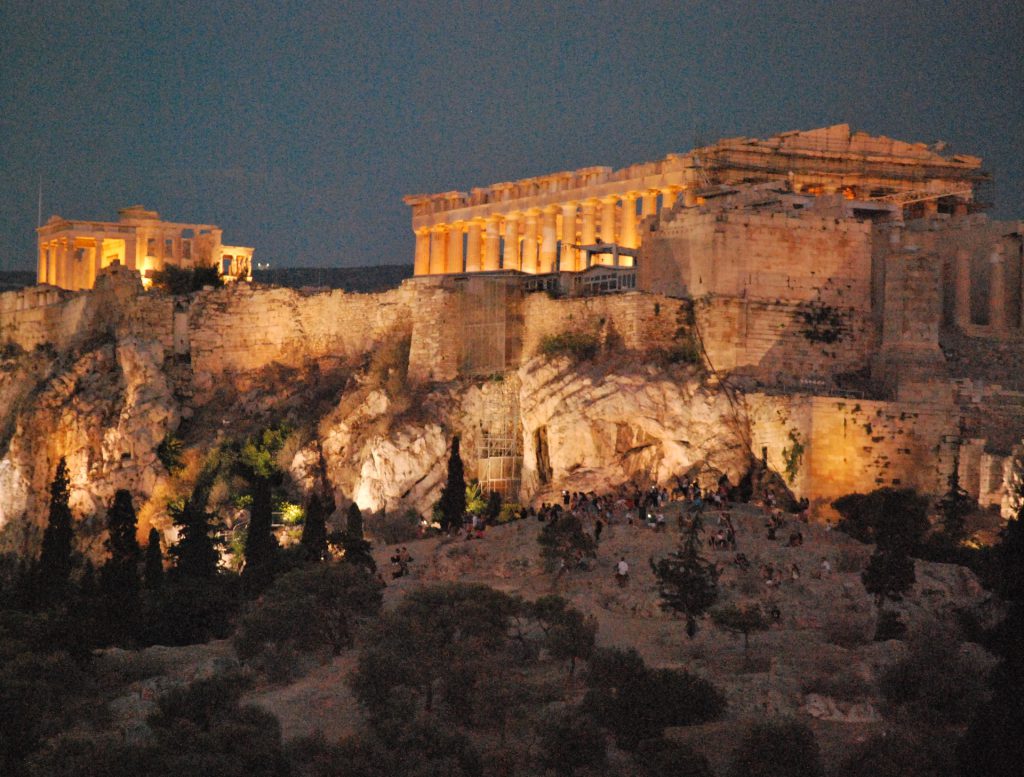 You may also read our article: Top 10 Greek Islands to Visit
Top 10 Things to do in Athens, Greece on a MAP
Knowing the best things to do in Athens is one thing; finding a good hotel room during peak season is another. To take the hassle out of finding hotels in Athens for you, we've put together a list of the best hotels in Athens that we recommend, from budget hotels to luxury hotels and everything in between. Check the link in the description.
Have a question or comment about any of the best things to do in Athens? We'd love to hear from you. Leave your thoughts in the comments below.