Sweden, a Nordic beauty, is a fantastic example of how modern-day life can coexist with nature. Sweden, being the largest Scandinavian country, is blessed with long coastlines, thousands of lakes, enormous green forests, and beautiful snow-covered mountains. There are several charming places to visit in Sweden.
15. Malmö
Malmö, one of Sweden's popular tourist sites, offers waterfront delights, walking tours, and a few amazing modern architecture and technology marvels. Cobbled streets give way to colorful houses, and gorgeous beaches offer a peaceful ambiance to the city's fast-paced vibe. Busy social squares provide witness to a rich history dating back to the 16th century, and a castle worth touring makes Malmö a memorable destination to visit.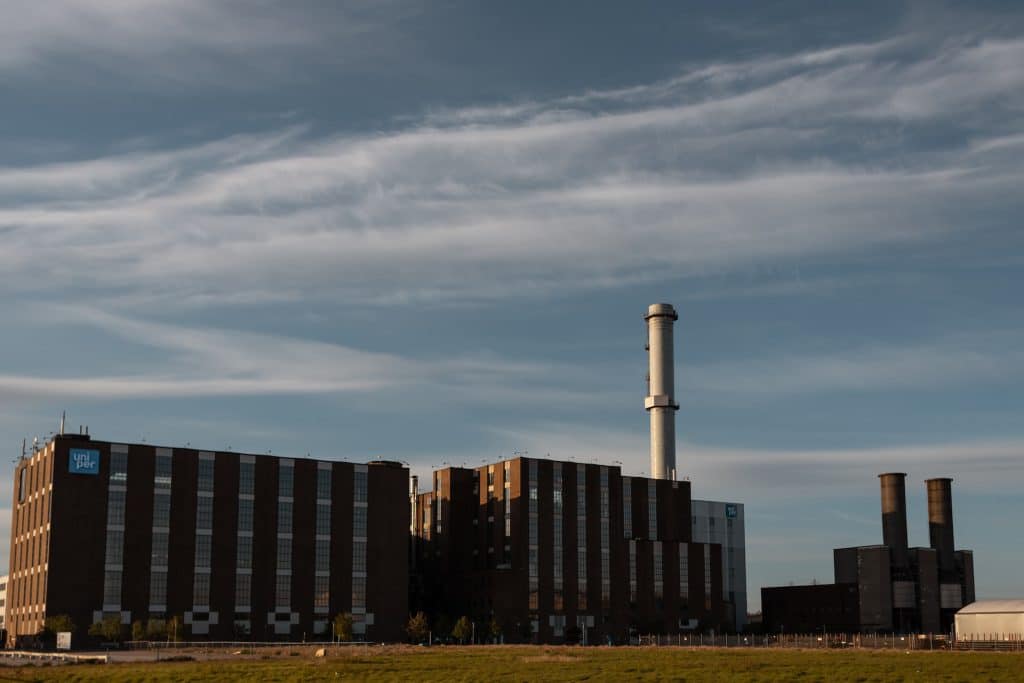 14. Norrland
There's a lot to see in Norrland's fairly large territory, which allows for some thrilling experiences for us visitors. Make sure to walk across Isbanan, the frozen lake about a half mile from Bistro. However, make sure you follow local safety guidelines and never go out unless the ice is thick enough. Nobody wants to slip and fall in an icy lake! If you're not interested in roaming around the freezing tundra or frozen lakes, make a stop at Gammelstad Church Town, which is absolutely gorgeous at sunset.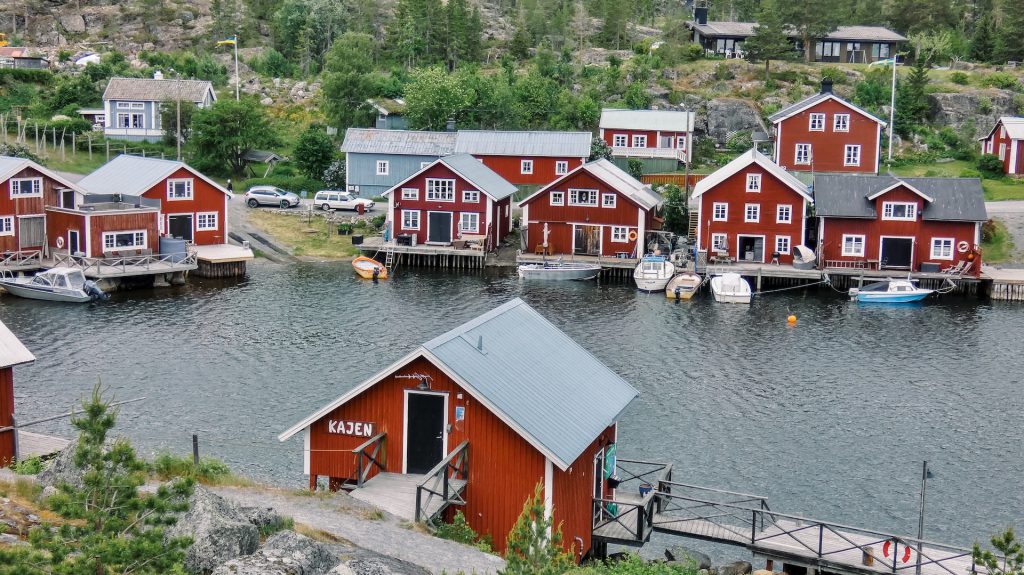 13. Gotland's Visby and Faro
Gotland, Sweden's largest island, is known as the "Pearl of the Baltic" and has become a popular tourist destination. Visby, Gotland's major town, and the tiny neighboring country Faro are undoubtedly key for its appeal. Faro is known for its tranquility, despite its abundance of rock formations (raukur) and beautiful beaches. Visby draws visitors for the opposite reasons: it is a former Viking settlement, a medieval town that is a UNESCO World Heritage site, and it is alive with energy and beauty.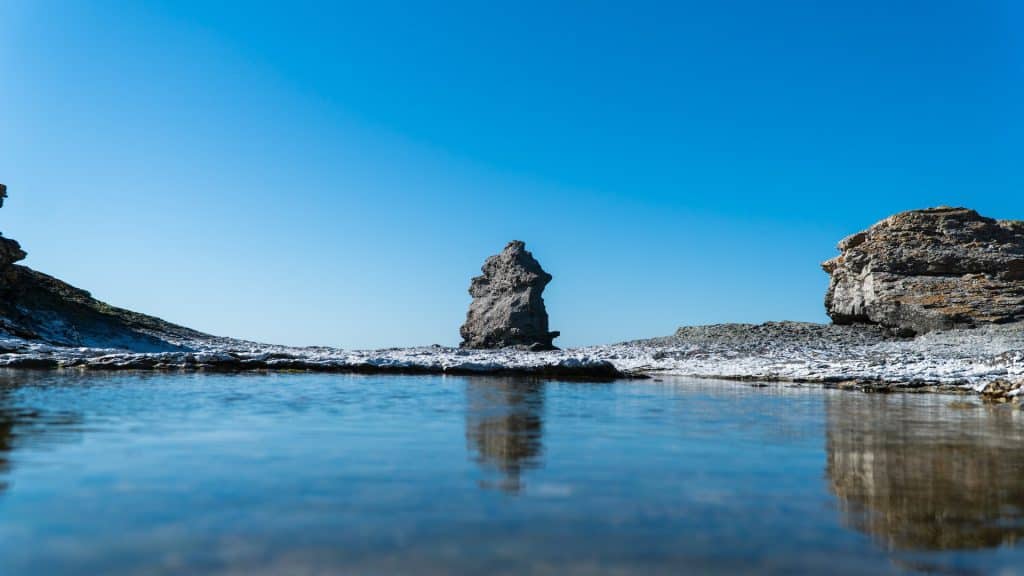 12. Jokkmokk
Take advantage of the opportunity to meet the Sami clan during an annual fair held in Jokkmokk. Every year for the past 400 years, the town has hosted the market. Traditional meals, reindeer races, and folk dances held during this winter fair in February provide boundless excitement. Don't forget to purchase honey, cheese, and other natural produce. The enticing and fascinating Sami culture and the real Swedish experience may persuade you to come frequently.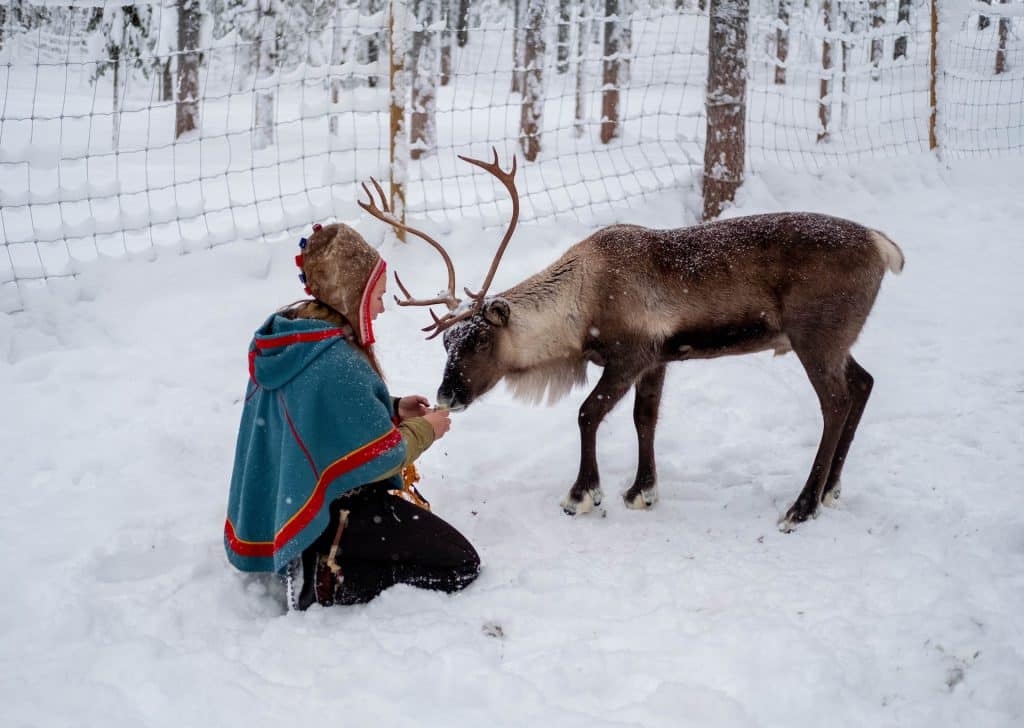 11. Falsterbo
Falsterbo, located on the country's southwestern tip, is one of the best spots to visit in Sweden if you like a smaller and slower pace of travel. Once you've arrived, don't miss the Foteviken Museum, where you can learn about the Viking Age in their restored Viking settlement.Don't forget to visit the Falsterbo Strandbad, which has white sandy beaches and dunes. It's a stunning location, especially on a sunny day. Finally, stop by Nya Almviks Cafe for some of the best cakes in town.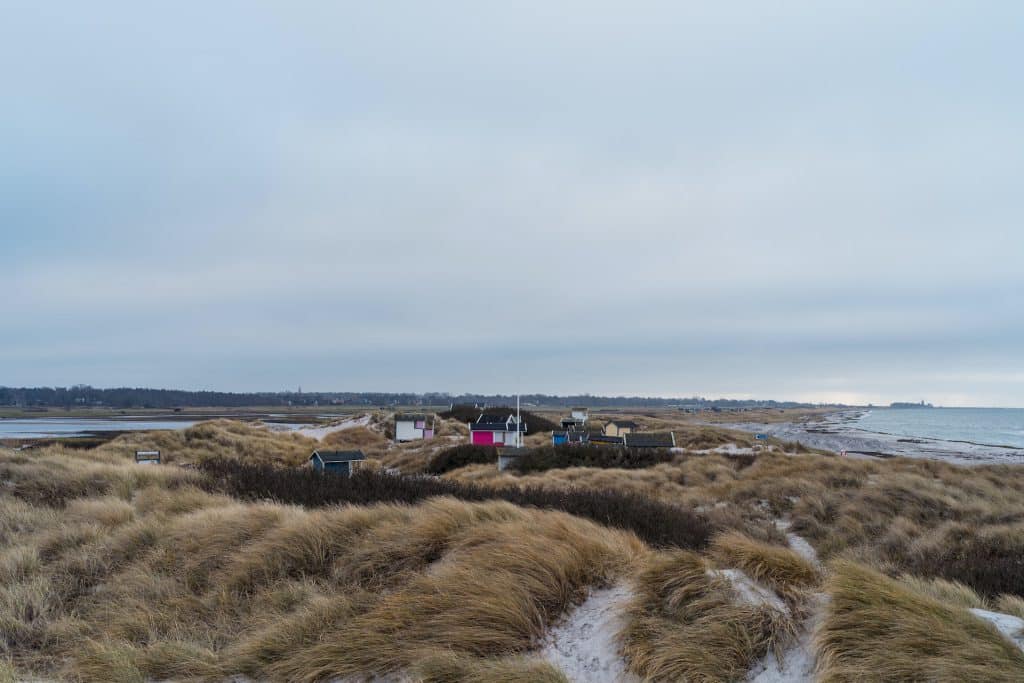 10. Karlskrona
Karlskrona, founded in 1680 as a military fortress, is located in a strategic location on Sweden's south coast. Even today, you can see this heritage as you wander throughout town. Karlskrona, in fact, is home to Sweden's sole remaining navy base. Another feature that distinguishes Karlskrona from other Swedish towns and cities is its profusion of Baroque buildings. This is most visible in the buildings surrounding Stortorget, the major square.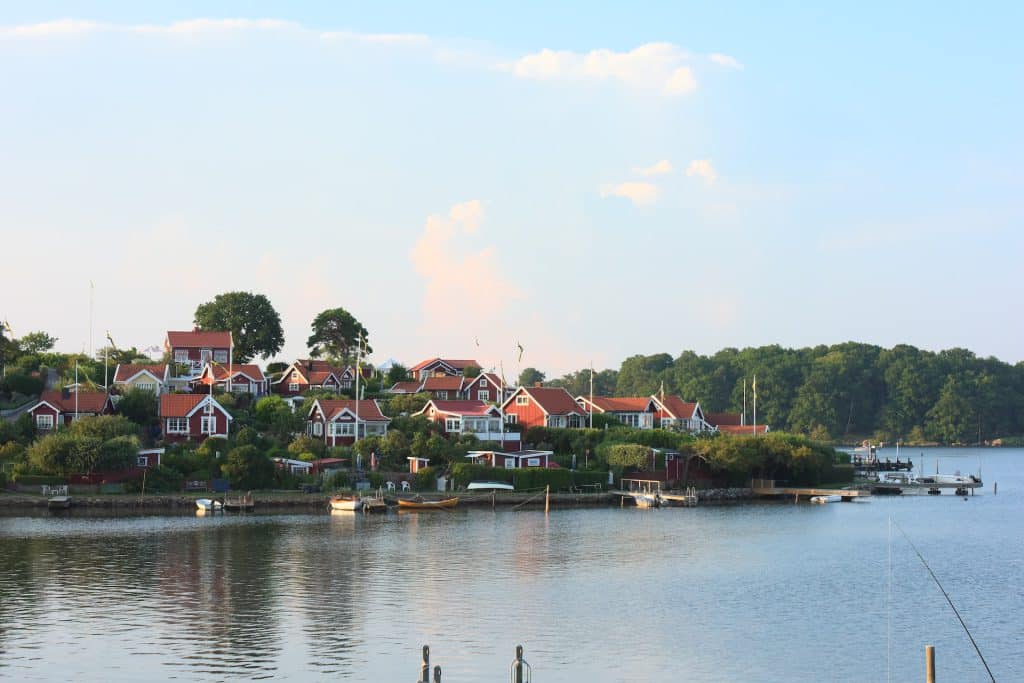 9. Gothenburg
Aboriginals consider Gothenburg one of Sweden's most beautiful cities. This provides an excellent excuse to explore the area at your leisure. The awe-inspiring archipelago, located along the Götalv River, is a significant draw for people worldwide. A multitude of canals dots the city, giving it the appearance of Amsterdam.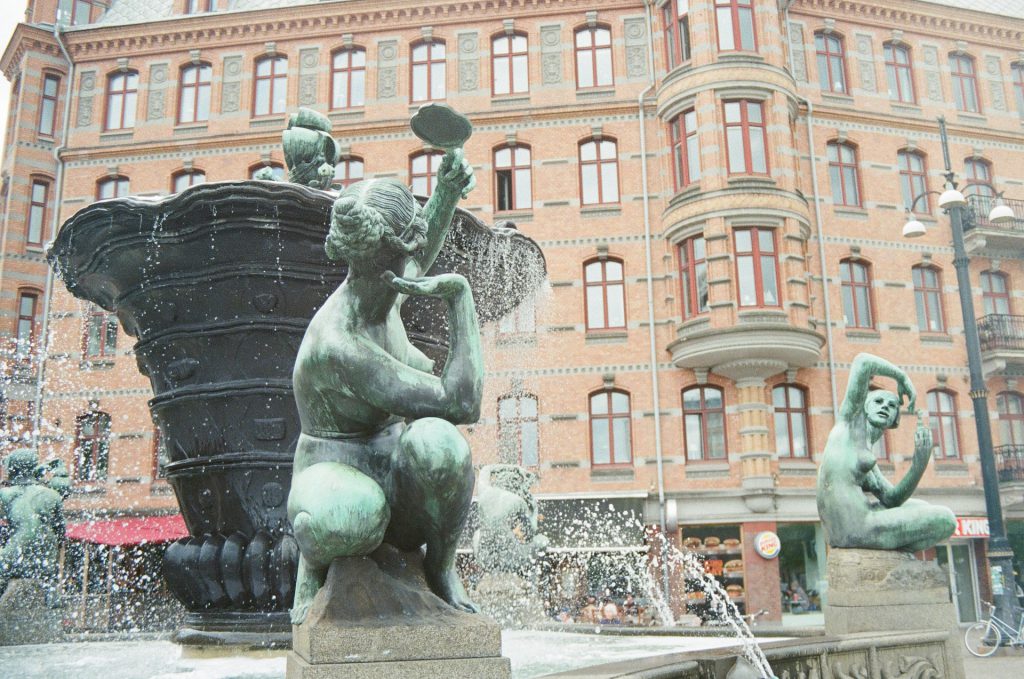 8. Kebnekaise
Kebnekaise, a paradise for mountain enthusiasts and adventure seekers, is ranked first in the Sweden travel guide. Prepare for exciting hiking, trekking, or climbing adventure as Sweden's tallest mountain peak awaits to challenge you. The natural high point in Sweden's northern mountain areas stretches from Abisko to Sarek. The eastern trail requires climbing, but only for a short amount. On the other hand, the western trail is a little longer but has no issues.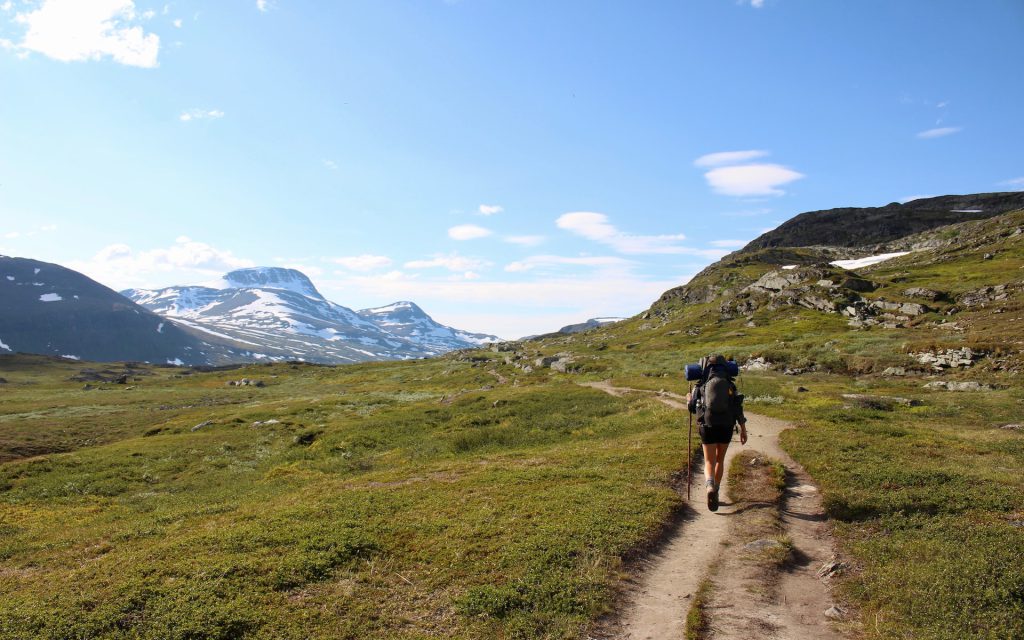 7. Öland
The long, narrow island of Land, just a bridge away from Kalmar, is a world apart in terms of geography and fauna. The environment in the south is starkly stunning, with stone walls, wildflowers, windmills, and rocky pastures. Böda Sand, a stunning and extremely popular beach, and Trollskogen, a magical forest with pine trees twisted by the elements into strange shapes, are located in the north.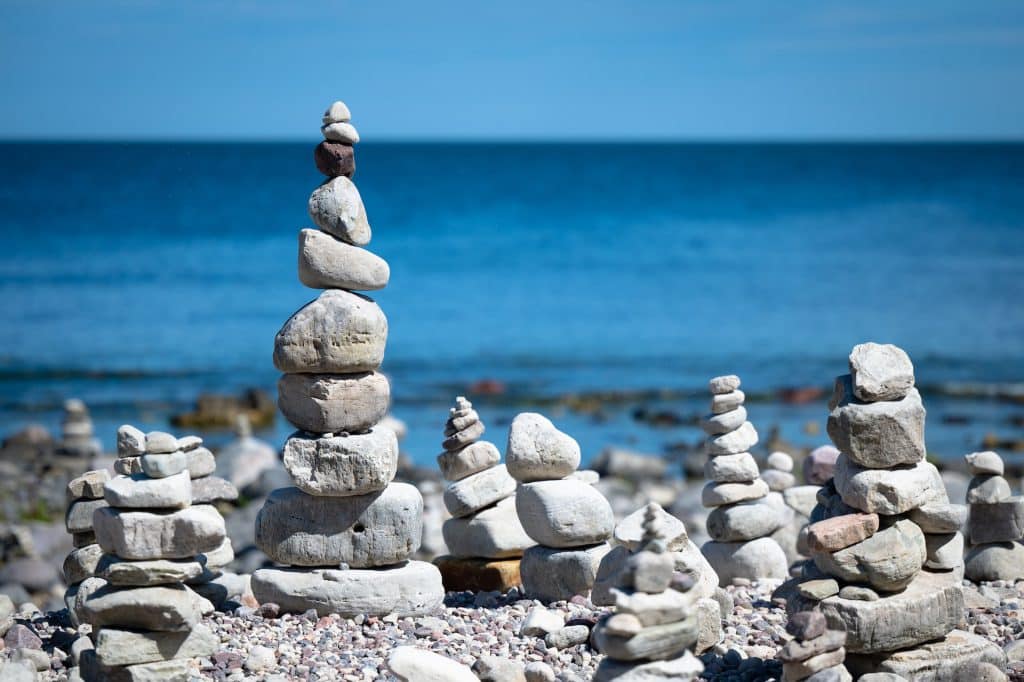 6. Stockholm's Archipelago
The gorgeous Stockholm Archipelago is a fantastic part of Stockholm that many people are unaware of. It has a maritime landscape of over 30,000 islands. Only about 1,000 of its numerous islets and skerries are inhabited. It is unique in the world in both summer and winter. The archipelago of Stockholm is accessible all year round from central Stockholm thanks to the iconic and well-known white archipelago boats. Some are well-preserved vintage workhorses that date back more than a century and are still powered by steam.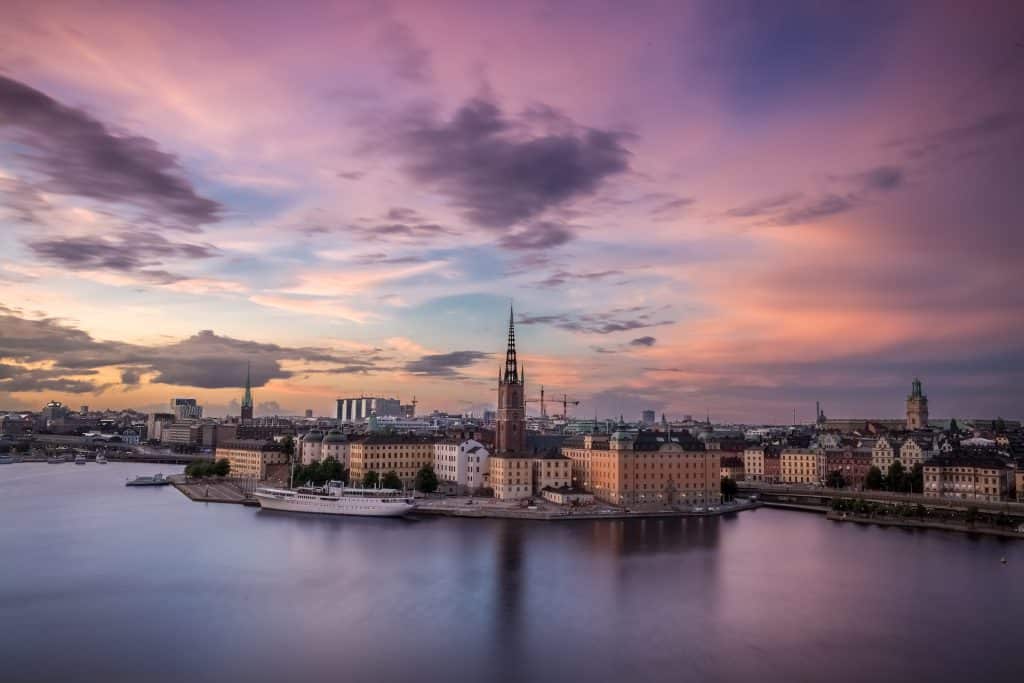 5. Kosterhavet
The picturesque, vehicle-free Koster Islands are home to the country's first National Marine Park. Kosterhavet National Park offers you to go on a seal safari, kayak, dive, or simply relax on some of the world's most pristine beaches. One of the most popular ways to experience it is to rent a bike and explore on two wheels or to take a boat tour of this spectacular aquatic beauty. The mesmerizing "Koster Light," which has inspired numerous painters, is one of the islands' attractions.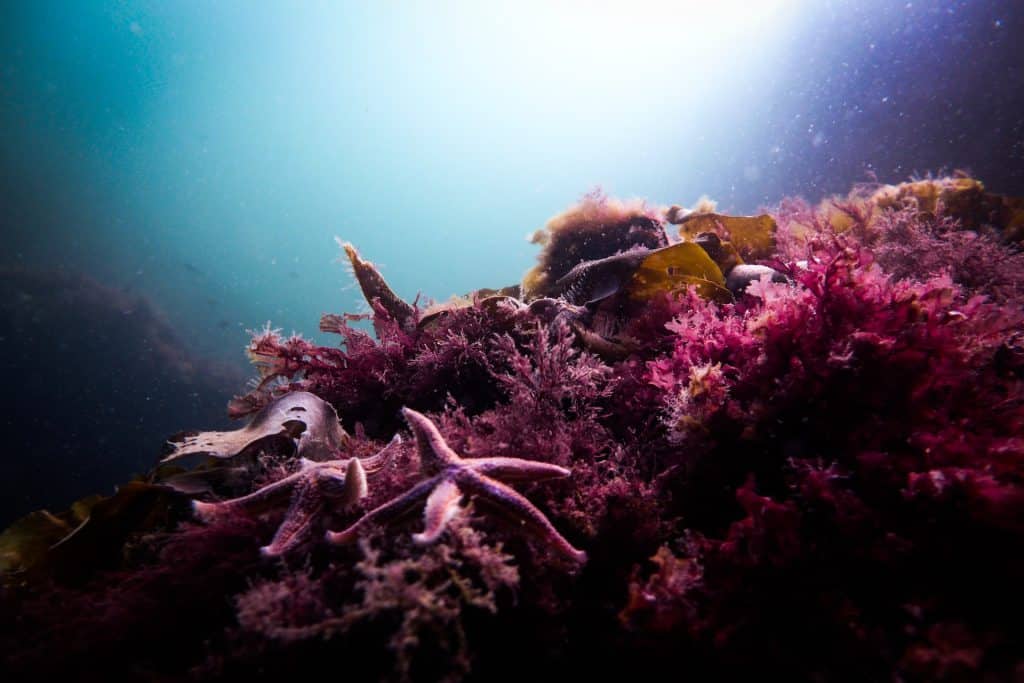 4. The High Coast – Höga Kusten
Unknown to many "non-Swedes," this destination is located between the cities of Härnosand and Örnsköldsvik [oerns-hoelds-veek]. The High Coast is an outstanding hiking destination with stunning views of the Baltic Sea. Two national parks are nearby: Skuleskogen National Park and Ulvön's Island National Park. Unesco designated this one-of-a-kind location as a World Heritage Site in 2000.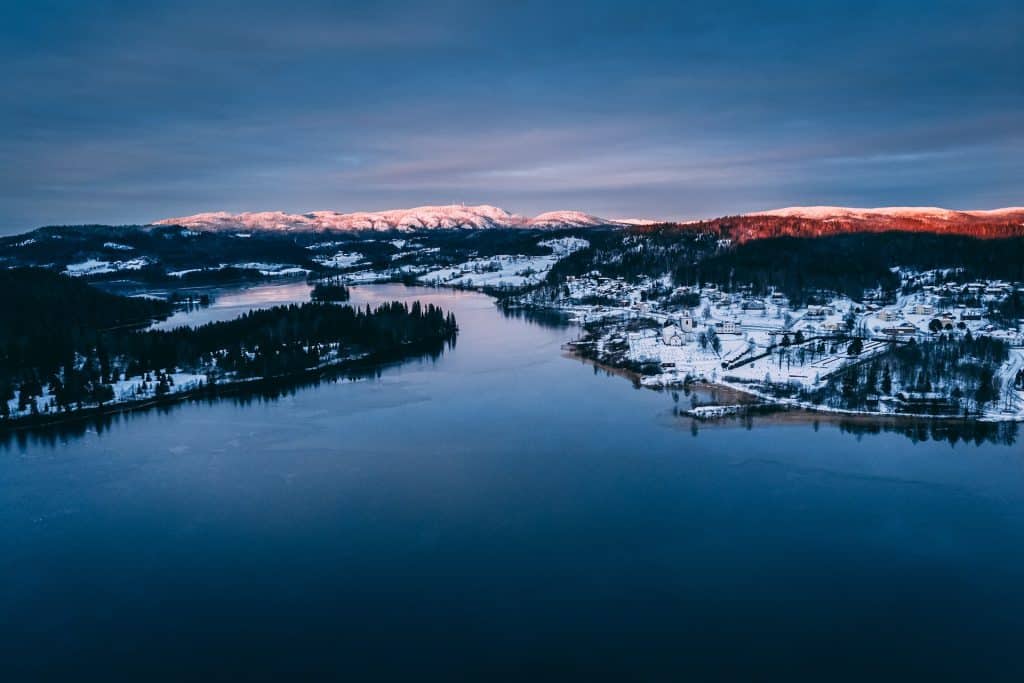 3. Are
Are is a mountainous village which gives a metropolitan vibe. Ski and stroll through the streets crowded with stores, restaurants, and pubs while admiring the breathtaking views of the Alps. This location is ideal for those wishing to relax their adrenaline rush and enjoy a holiday away from the metropolis.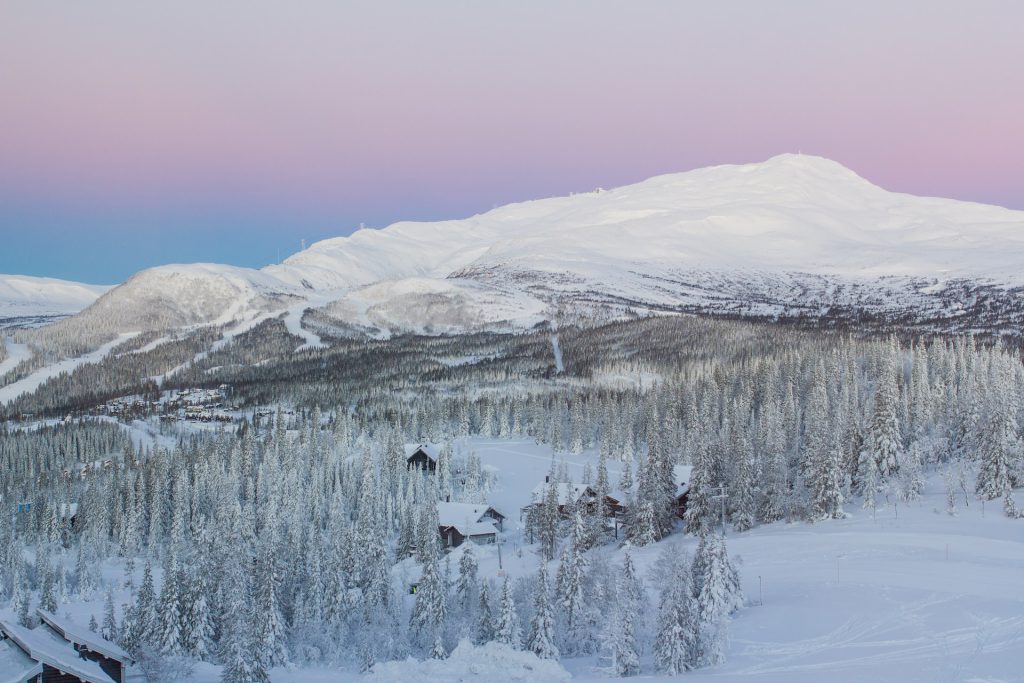 2. Uppsala
Uppsala, located north of Stockholm, has been the nation's religious center since the 12th century. Until Christianity, the city was well-known for its Norse deity monuments and sculptures. Uppsala, Sweden's ecclesiastical center, is home to Scandinavia's largest cathedral, Uppsala Cathedral, which serves as the seat of the Archbishop of Sweden. The Fyris River, Gustavianum, Uppsala Castle, Gamla Uppsala (Old Uppsala), The Linnaeus Museum, Helga Trefaldighets Kyrka, Stadsträdgrden (Uppsala's City Park), and other attractions can be found in this beautiful city.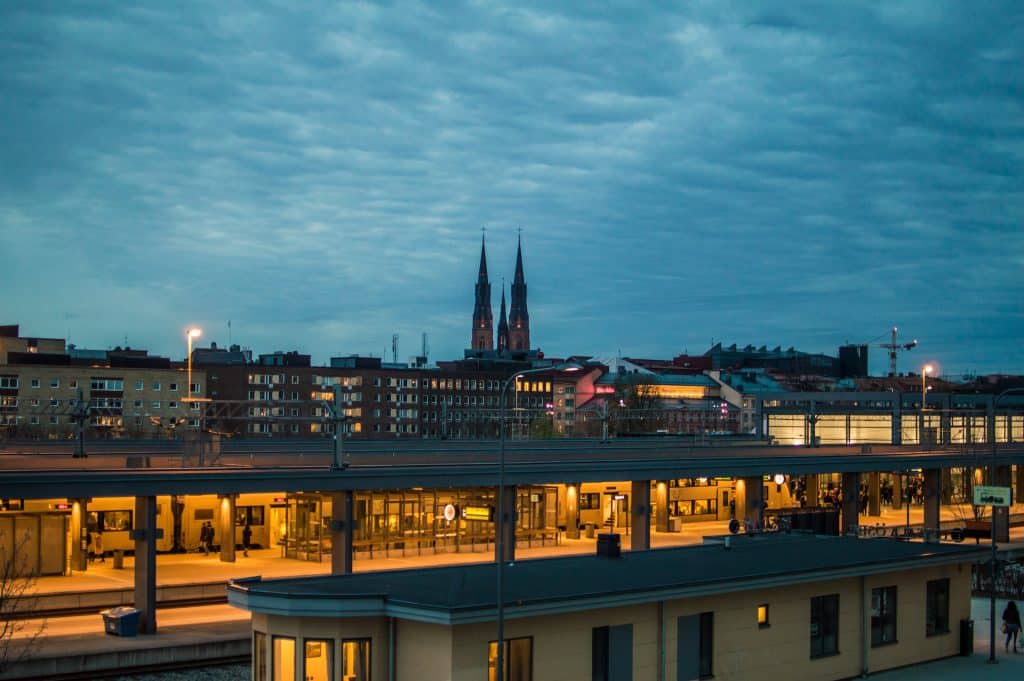 1. Stockholm
Stockholm is often regarded as one of Europe's most scenic and user-friendly towns, with an abundance of pure air blowing in from the Baltic Sea and broad open spaces, woodlands, and parks. There is also a strong commitment to history in Stockholm, which can be felt when visiting the old town center of Gamla Stan, whose delicate cobbled lanes wind around the island and allow visitors to explore on foot.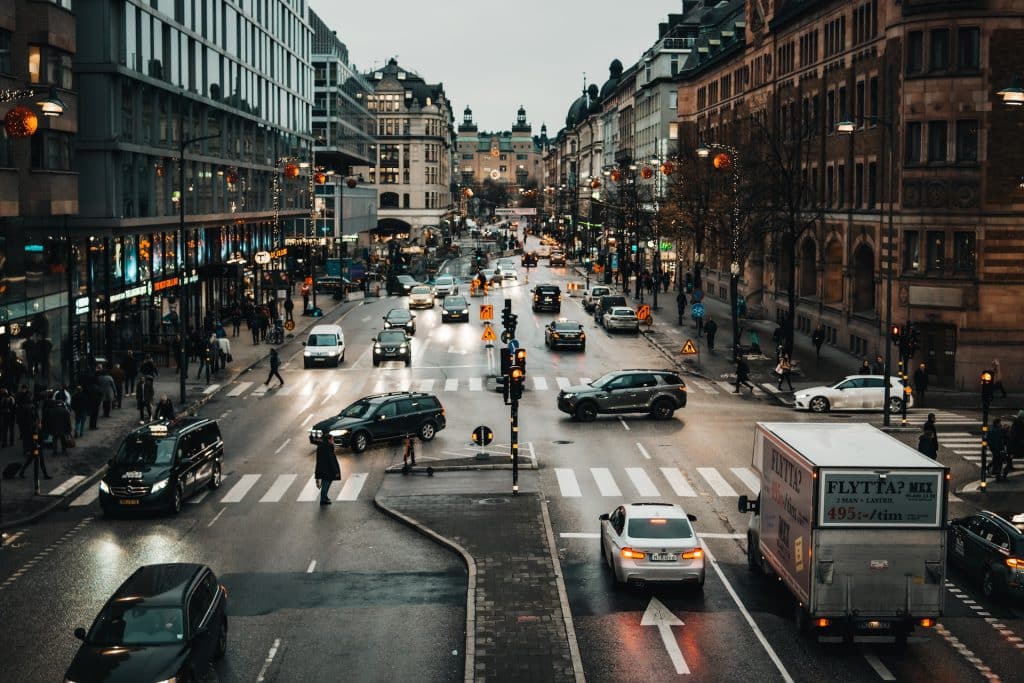 Top 15 Places to visit in Sweden on a MAP
Sweden offers an enchanting blend of natural beauty, rich history, and vibrant cities, making it a captivating destination for travelers. From the charming streets of Stockholm's Gamla Stan to the awe-inspiring Northern Lights in Abisko National Park, the top 15 places to visit in Sweden showcase the country's diverse and captivating landscapes.
Whether you're exploring the medieval architecture of Visby, wandering through the stunning archipelago of Gothenburg, or immersing yourself in the indigenous Sami culture in Jokkmokk, Sweden has something to offer every type of traveler. With its pristine wilderness, modern urban centers, and warm hospitality, Sweden promises unforgettable experiences and a deeper appreciation for Scandinavian culture.
How excited are you to visit Sweden and take snaps of these awesome places on your camera? Let us know in the COMMENTS section below, which of these places sparked your interest.