The coastal islands of Zealand and Amager are where Copenhagen, the capital of Denmark, is located. It is connected to Malmo in southern Sweden by the resund Bridge. The royal family's residence, the Amalienborg Palace, is situated in Frederiksstaden, a rococo-style district from the 18th century that is a part of Indre By, the city's historic district. Christiansborg Palace and Rosenborg Castle, built in the Renaissance era and housing the crown jewels, are nearby.
This guide is meant to help you find the greatest breakfast in Copenhagen to get you ready for the day. The capital city of Denmark has a fantastic café culture, and several of the places listed here also function as cocktail bars.
Undoubtedly, one of the nicest things to do in Copenhagen is to indulge in a Danish breakfast. Find your perfect breakfast spot in Copenhagen by reading more about our selected places to start your day while in Denmark.
Bankeraat
Bankeraat is the spot for you if you prefer to look at things while eating your breakfast. If you don't mind having a moose head watch you eat your sausages, you can have yourself a satisfying breakfast here, despite the odd taxidermy that decorates the walls. There is something for everyone at Bankeraat, which offers everything from a full English breakfast for a pain au chocolat. On weekdays, breakfast is served from 9.30 a.m. to 12 noon; on weekends, it's served until 1 pm.
Location: Ahlefeldtsgade 27 29 1359 Copenhagen K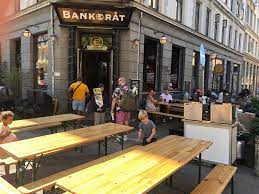 Ø12
Since it is open every day of the year and doesn't require reservations, Ø12 is a great place to stop by ad hoc. When looking for the greatest breakfast in Copenhagen, this adorable café in the sterbro neighborhood of the city is a strong contender.
The decor exudes coziness and hygge. You can eat al fresco on the small bistro tables just outside when it's warm outside.
Location: Øster Farimagsgade 12b, 2100 København Ø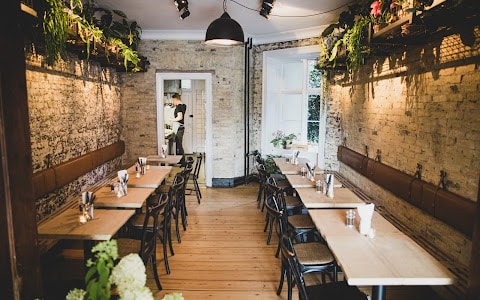 Sidecar
Sidecar is a 24-hour establishment that can be found in the city's Nrrebro neighborhood. You can have breakfast, a leisurely lunch, or dinner here, followed by a cocktail, a glass of natural wine, or a local beer.
When in Copenhagen, and you're in the mood for something a little unusual, this is the place to go. The weekday breakfast boards come in carnivorous and vegan varieties, and you may also request items like croque monsieur, a savory waffle, or sourdough bread with cheese on top.
Location: Skyttegade 5, 2200 København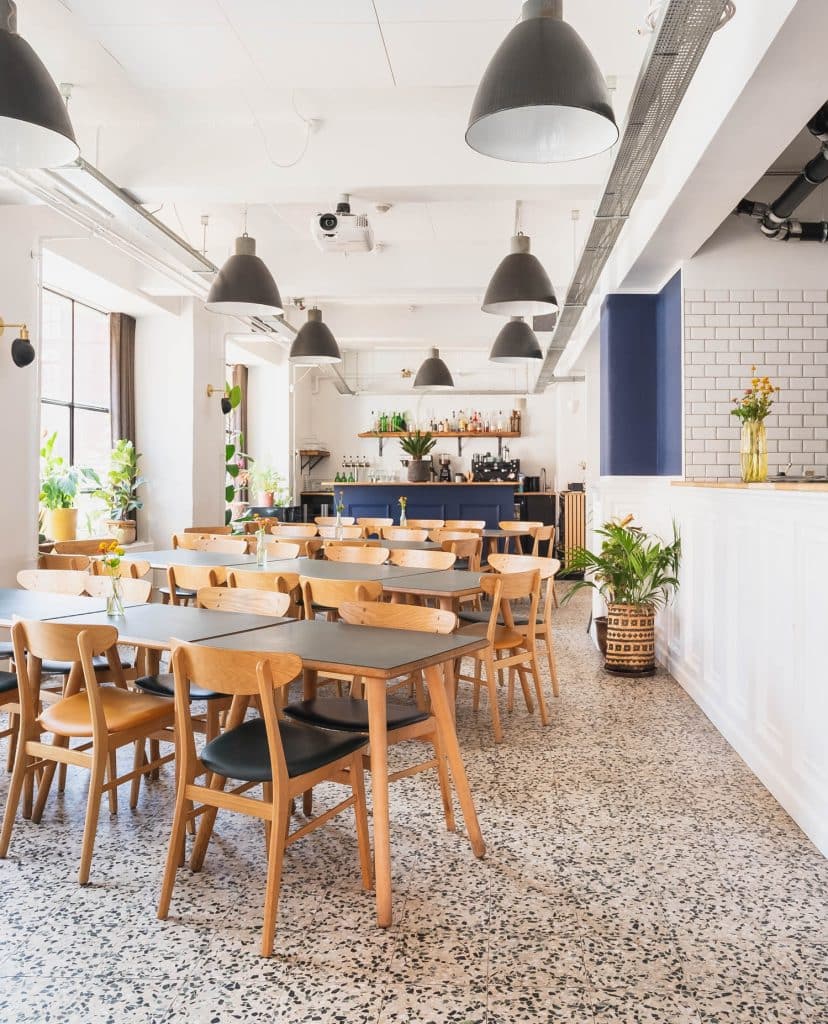 Sankt Peders Bageri
The oldest bakery in all of Denmark is Sankt Peders Bageri. The bakery has nearly 350 years of baking experience under its belt after being founded in 1652. This results in a very wonderful breakfast. Danish pastries from Sankt Peders are well-known throughout the country, so if you don't have time for a sit-down lunch, you can always pick up a pastry on your way to work. You may get your morning and afternoon full of pastries in the bakery, which is open from 7 a.m. to 4 p.m.
Location: Sankt Peders Stræde 29, 1453 København K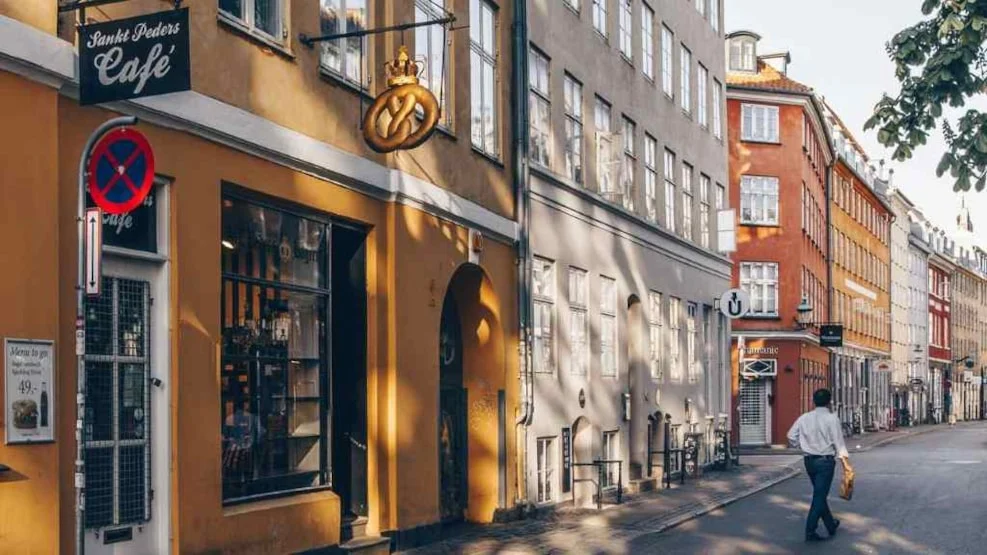 Frenchy
This French eatery has a fantastic breakfast menu. The best brunch is Frenchy's, which includes some of the best breakfast foods, including cheese and crêpes, along with a perfectly cooked macaron. We are hard-pressed to come up with a better way to spend your morning at 139 kr for this satiating brunch.
Location: Store Kongensgade 69B, 1264 København K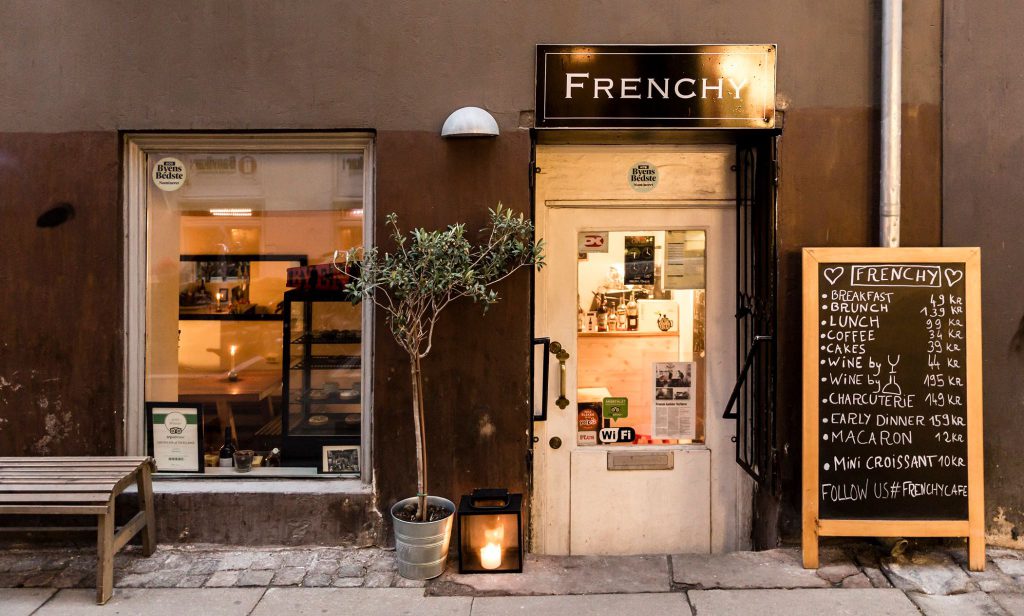 The Midwestern Diner
The Midwestern Diner offers a taste of American culture in a Scandinavian setting. Here, you may get traditional brunch fare like omelettes, buttermilk pancakes, waffles, and French toast. Moreover, brioche-bun-based sandwiches or breakfast dishes.
If you need a little boost, the B. E. C. The perfect sandwich is a burger since it adds a beef patty to the usual sandwich of scrambled eggs, bacon, and cheese.
During your visit, you can make a reservation for a table at this old US-style restaurant, order takeout, or even purchase at the on-site General Store.
Location: Gyldenløvesgade 4, 1369 København K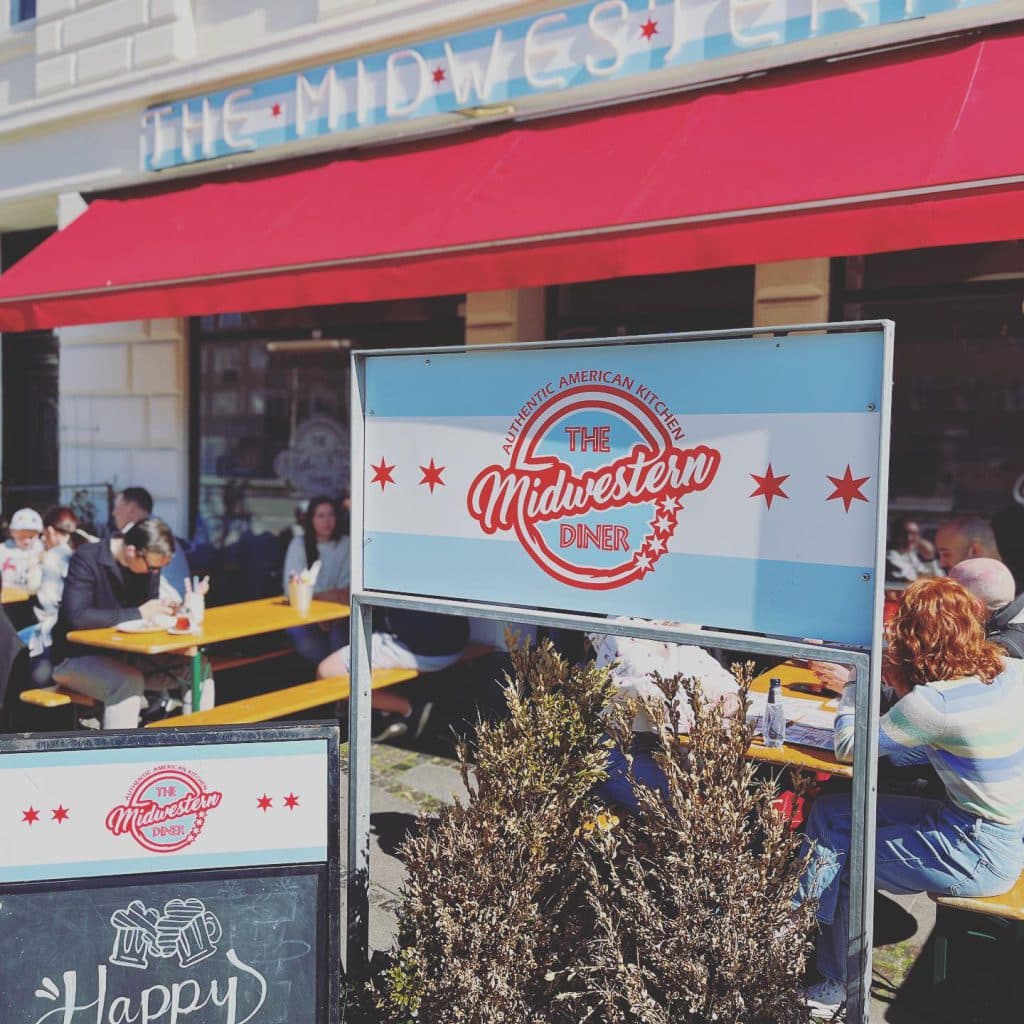 Kalaset
According to their website, Kalaset serves the greatest pancakes in Copenhagen, which is enough to make your mouth wet. If pancakes aren't your thing, they also have a variety of other breakfast selections that will satiate your taste buds, both sweet and savory. The café opens at 10 a.m., making it ideal for a weekend brunch.
Location: Vendersgade 16, 1363 København K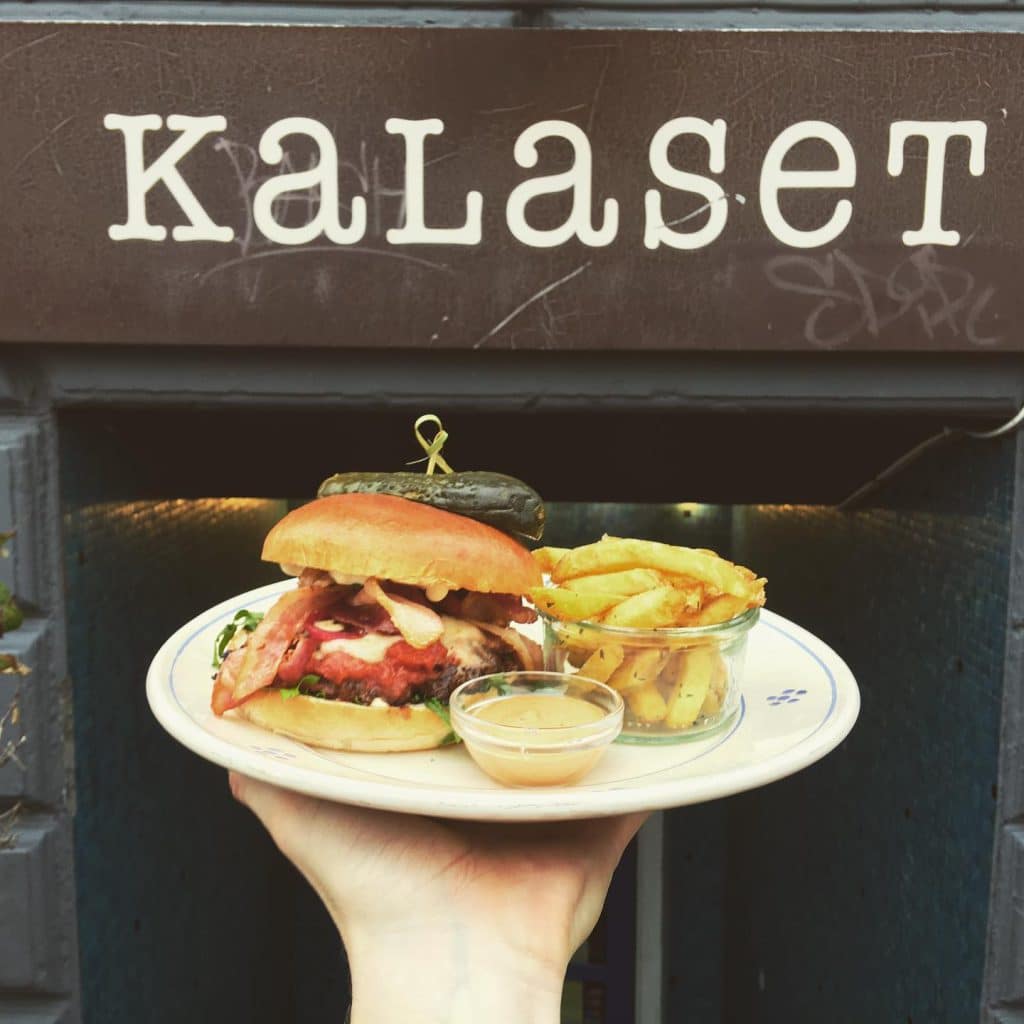 The Coffee Collective
The Coffee Collective is not only a fantastic restaurant but also a real lifestyle concept with multiple locations throughout the Danish city. One of the best coffee shops in the entire city is the Jaegersborggade outlet.
This location has the unique ability to blend cozy comfort with sleek, Scandi-style minimalism to produce a warm and inviting atmosphere. Of course, you may anticipate receiving excellent coffee from skilled baristas at this establishment.
Visitors love the freshly prepared array of Danish pastries presented at the Coffee Collective.
Location: Jægersborggade 19-1, 2200 København, Denmark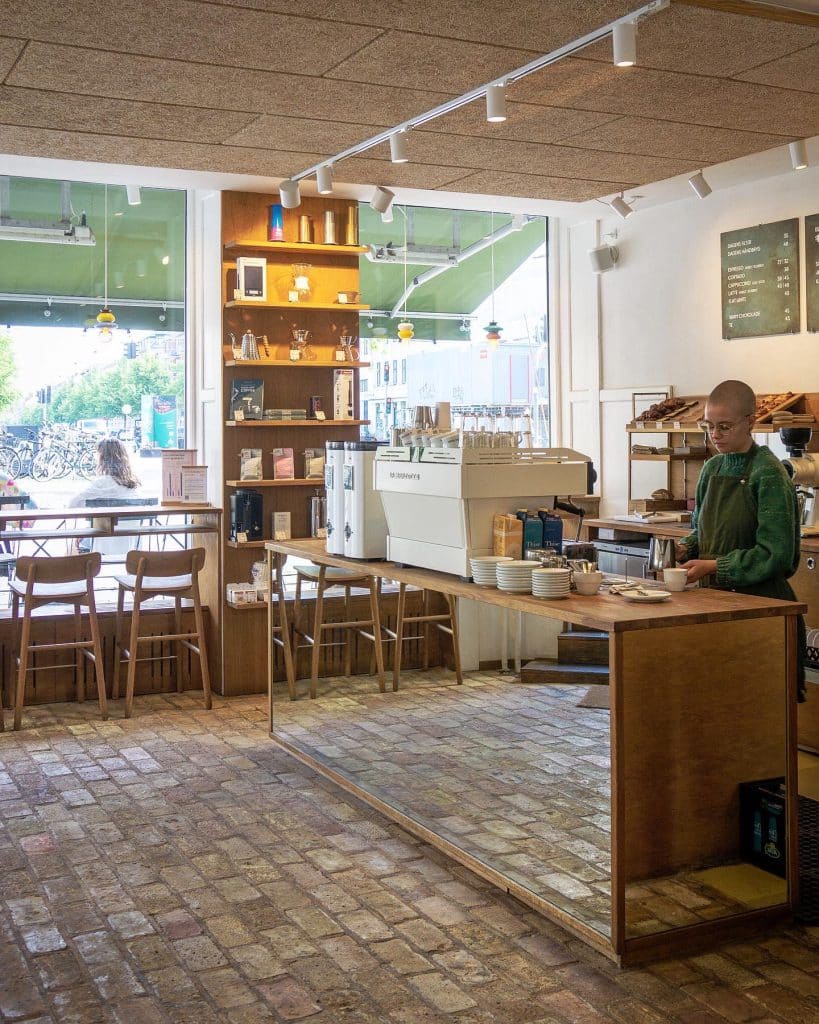 Bistro Lupa
In the neighborhood of sterbro is Bistro Lupa, a vegan eatery. Even ardent carnivores won't miss the meat thanks to the plant-based menu's thoughtful design. Local foodies have been extremely complimentary of the idea.
The supplied outside seating is a terrific spot to pass the time on a beautiful day while you enjoy breakfast or lunch in Copenhagen. The owners also run Souls and ARK, two other restaurants in the area.
At Bistro Lupa, a variety of items are freshly made on the premises, including specialty kombucha drinks and freshly baked breads.
Location: Marstalsgade 8, 2100 København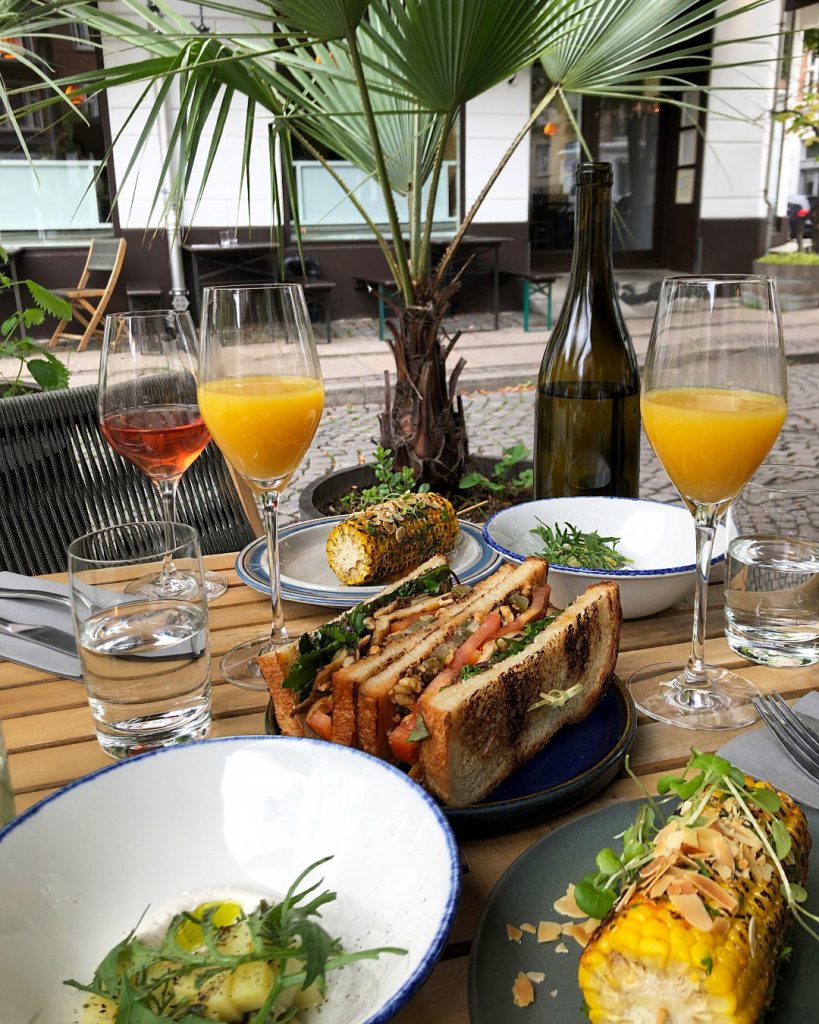 Grød
Grød serves wonderful breakfast bowls with fruit, oats, yoghurt, and other ingredients. These delicious bowls are satisfying and healthy, making them a fantastic way to start eating your five a day. You are never too far from a Grød because to its three sites throughout the city.
Locations:
You can visit them at: 50 Jægersborggade København N, 2200
You can visit them at: Vesterbrogade 105B, 1620 København
You can visit them at: Stand A8 17, Linnésgade, 1362 København,
To know more about Denmark, we have listed the top 15 places to visit in this link: https://www.endlesstourist.com/top-15-places-to-visit-in-denmark/. If you have more on the list, leave a comment below, and we will be happy to include it on the list.