Why visit Jordan?
Jordan has something for everyone, whether you're a history buff, looking for adventure, or simply looking to relax and enjoy some stunning natural beauty. This country is full of wonders waiting to be discovered, from the majestic ruins of Petra to the salty waters of the Dead Sea, and from the towering sand dunes of Wadi Rum to the vibrant streets of Amman.
There are countless reasons to visit Jordan. History buffs will be enthralled by its rich past, with ancient ruins, archaeological sites, and biblical landmarks that tell stories of civilizations long gone.
Jordan is not just a land of ancient wonders and adrenaline-pumping activities. It also boasts a stunning natural beauty that will take your breath away. Relax and float effortlessly in the buoyant waters of the Dead Sea, the lowest point on Earth. Marvel at the stunning landscapes of the Mujib Nature Reserve, where canyons and gorges beckon hikers and nature lovers.
Beyond its historical and natural marvels, Jordan is a country that welcomes visitors with warm hospitality and a vibrant cultural tapestry. Immerse yourself in the bustling markets of Amman, the capital city, where the aroma of spices fills the air and traditional handicrafts beckon your attention. Indulge in the flavors of authentic Jordanian cuisine, from delicious falafel and creamy hummus to the aromatic herbs of mansaf.
Traveling through Jordan will send you back in time to ancient civilizations, thrill you with outdoor adventures, and allow you to indulge in tasty local cuisine. So pack your bags and prepare to explore the best Jordan has to offer!
15. Amman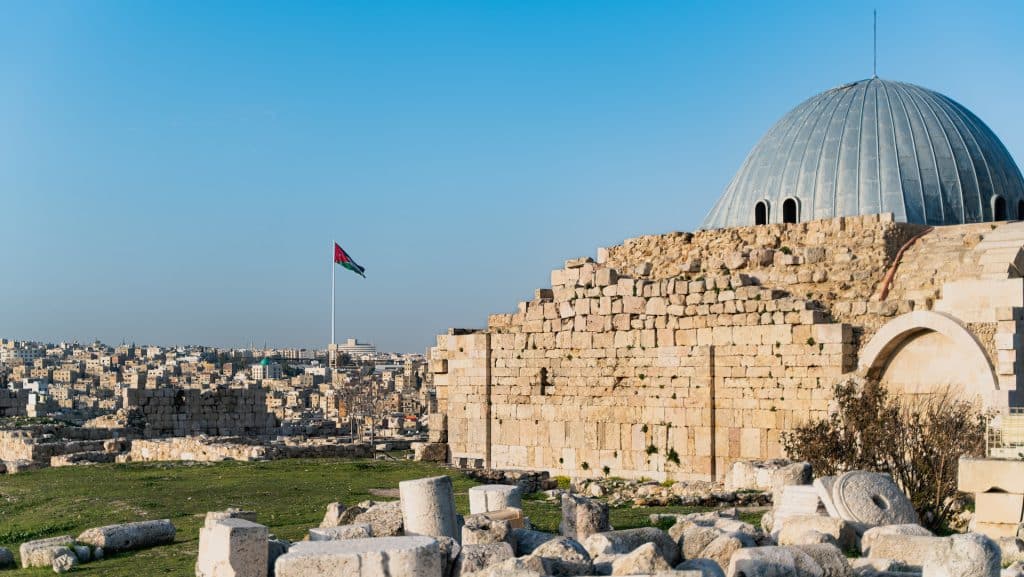 Amman, Jordan's capital city, is a vibrant and bustling metropolis that offers a unique blend of ancient traditions and modern city life. Start by visiting the city's historic sites, which include the Roman Theater, the Citadel, and the King Abdullah I Mosque. These sites offer insight into Jordan's rich history and cultural heritage. The landmarks are incredible, but Amman has another secret weapon up its sleeve: its food. Amman is a foodie's paradise, with a wide variety of delectable dishes to try. Be sure to try Jordan's national dish, mansaf, which consists of lamb cooked in yogurt and served with rice. Falafel, hummus, and shawarma are also popular dishes. Enjoy some kunafa, a sweet pastry made with cheese and soaked in syrup, for dessert.
14. Mount Nebo
Mount Nebo is a significant religious site as well as one of Jordan's most popular tourist destinations. We recommend that you begin your visit in the Mount Nebo Visitor's Center. You can learn about the site's history and the biblical significance of Mount Nebo here. After that, walk along the path that leads to Mount Nebo's summit. You'll be treated to breathtaking views of the surrounding landscape, including the Jordan River Valley and the Dead Sea, along the way. The Memorial of Moses, located at the peak of the mountain, is a striking monument that provides panoramic views of the Holy Land.
13. Jerash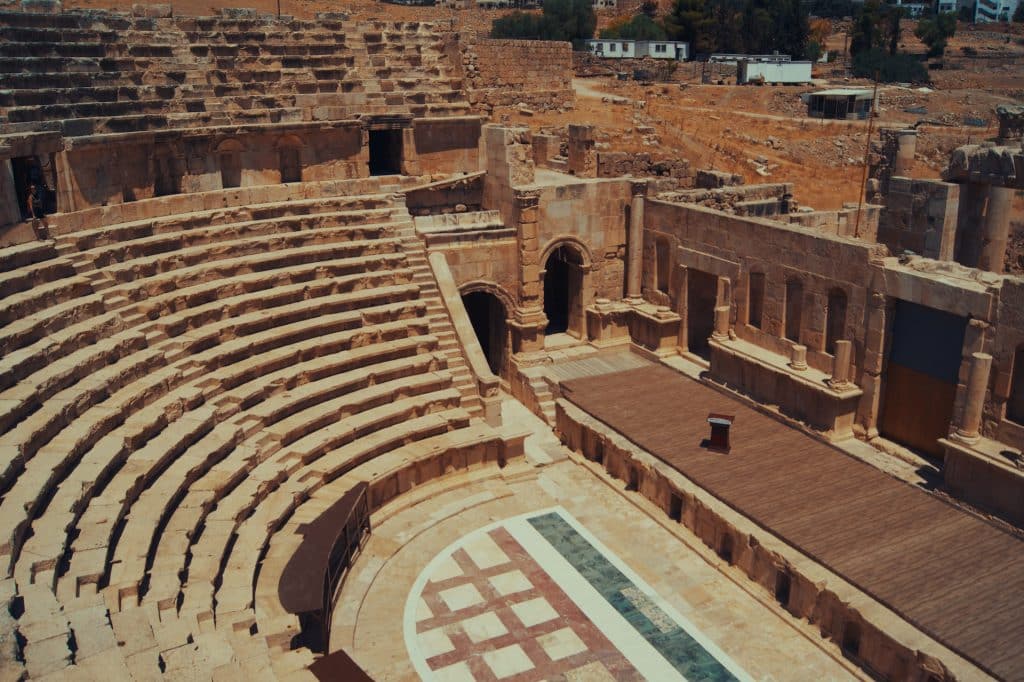 Jerash is a historic city in Jordan's northern region known for its well-preserved Roman ruins. Exploring the ancient city of Gerasa, which includes the impressive Hadrian's Arch, the Oval Plaza, and the Temple of Artemis, is one of the best things to do in Jerash. Tourists can also walk through the old city streets and admire the numerous columns, arches, and pillars that have survived for centuries.
12. Bethany Beyond the Jordan
Bethany Beyond the Jordan, also known as Al-Maghtas, is an important religious and historical site in Jordan. It is thought to be the location where John the Baptist baptized Jesus Christ, as the birthplace of Christianity. Visitors can take a guided tour of the ancient ruins and baptismal pools, which have recently been excavated and restored.
11. Dead Sea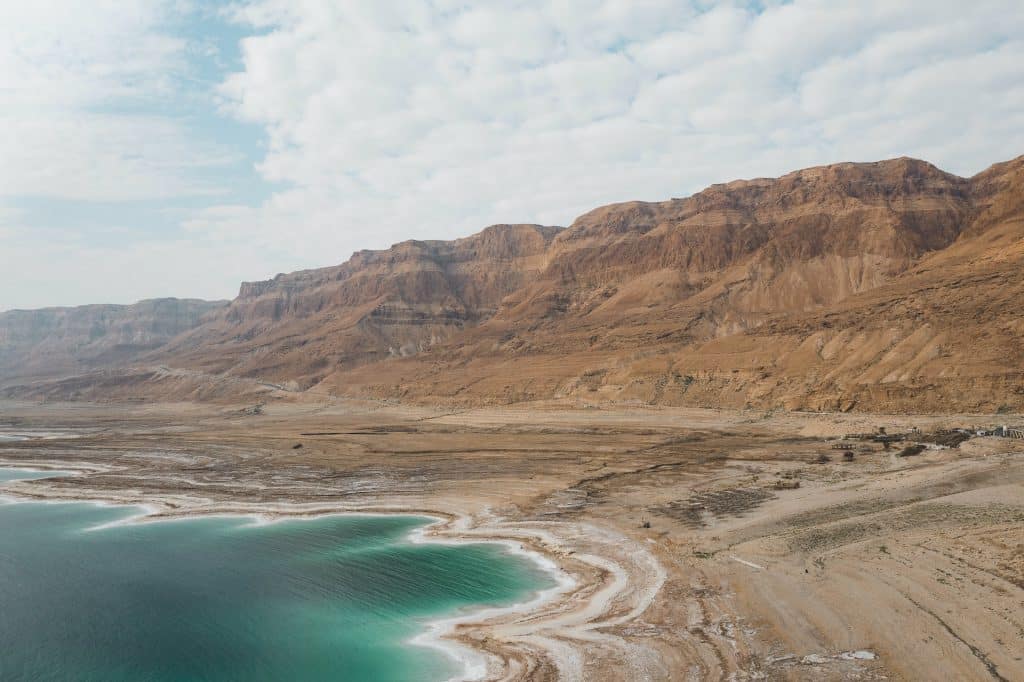 The Dead Sea, which lies between Jordan and Israel, is a natural wonder that draws tourists from all over the world. The Dead Sea is famous for its unique waters, which are so salty and mineral-rich that they cannot sink. Visitors can also bathe in the nutrient-rich mud found along the shoreline, which is thought to have healing properties for a variety of skin conditions.
10. Umm Qais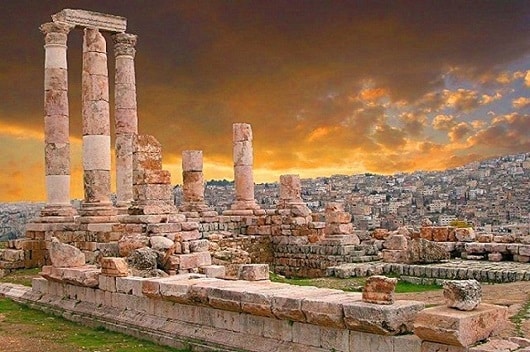 Umm Qais, in northern Jordan, is a popular tourist destination for those interested in ancient history and breathtaking scenery. Exploring the ruins of the ancient city of Gadara, which was once a significant cultural and economic center of the Roman Empire, is one of the best things to do in Umm Qais. You can also walk through the ancient theater's impressive columns and pillars and enjoy panoramic views of the surrounding countryside.
9. Biosphere Reserve Dana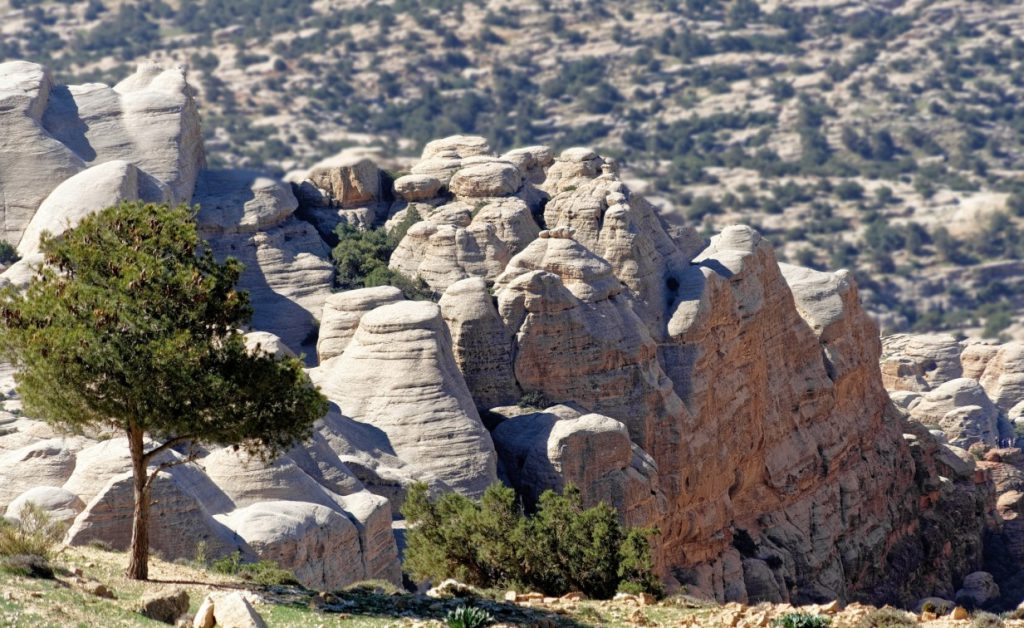 The Dana Biosphere Reserve, located in southern Jordan, is a breathtaking natural wonder that provides visitors with a variety of activities. Hiking is one of the best things to do in the reserve, with many well-marked trails allowing visitors to explore the rugged terrain and stunning vistas of the surrounding landscape.
8. Petra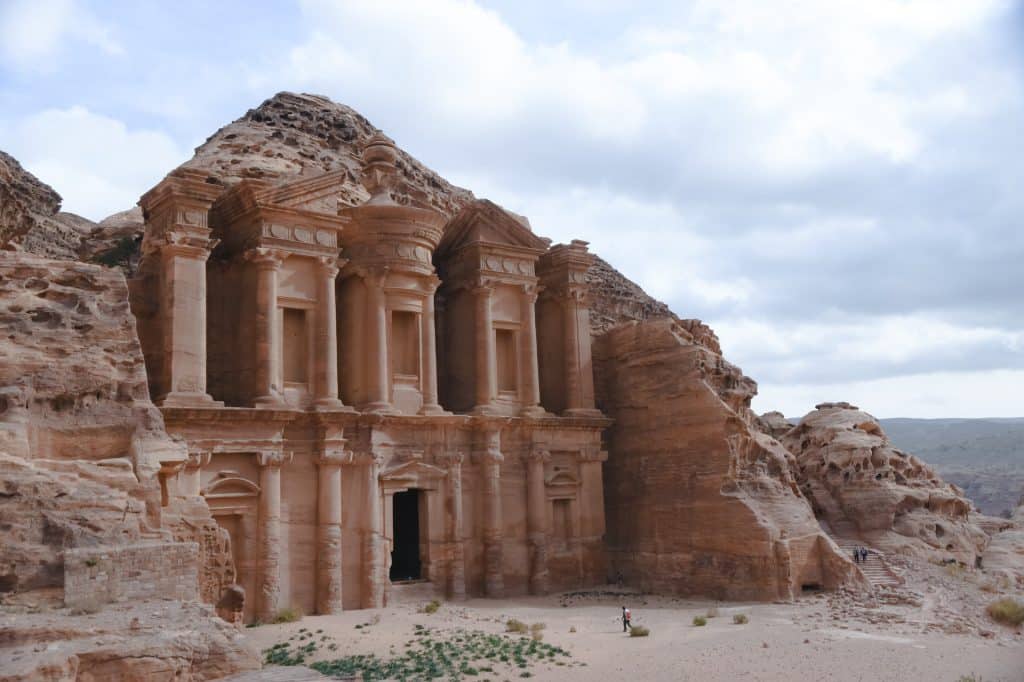 Petra is a UNESCO World Heritage Site and one of the country's most popular tourist destinations. Walking through the narrow Siq, a winding canyon that leads to the stunning Treasury building, is the most iconic thing to do in Petra. Visitors can climb to the top of the surrounding mountains for stunning panoramic views of the ancient city and the surrounding desert landscape for a more adventurous experience.
7. Aqaba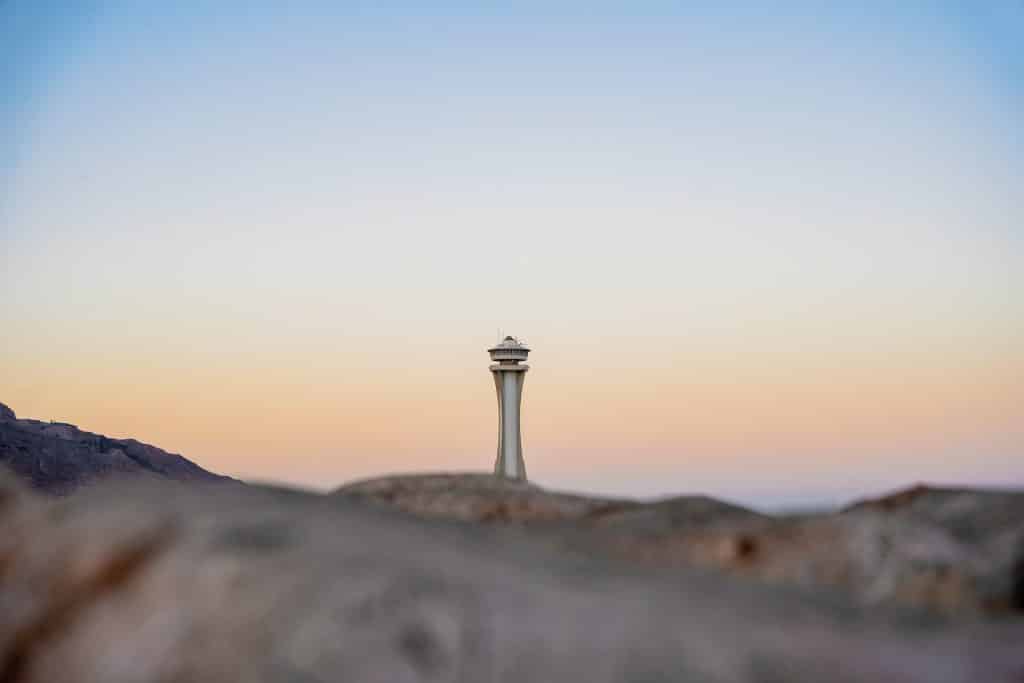 Aqaba is a vibrant coastal city in southern Jordan that is a popular tourist destination for those looking to enjoy the Red Sea's warm waters and stunning coral reefs. Exploring the colorful underwater world, which is home to a wide variety of fish and other marine life, is one of the best things to do in Aqaba. Those who prefer to stay on land will find plenty of shopping, dining, and entertainment options in the city.
6. Wadi Rum
Wadi Rum, also known as the Valley of the Moon, is a beautiful desert wilderness in Jordan's south that is a popular destination for adventurers and nature lovers. Visitors can explore the many prehistoric ruins and petroglyphs in the area, which is rich in cultural heritage. Wadi Rum is an excellent location for stargazing, with clear night skies and spectacular views of the Milky Way.
5. Mujib Natural Reserve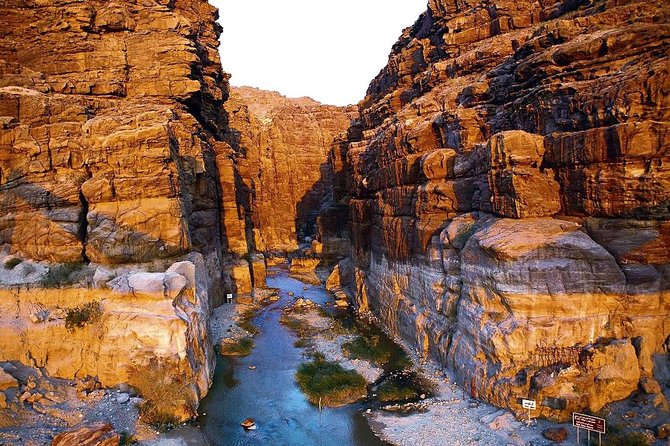 Mujib Natural Reserve is a breathtaking nature reserve in Jordan's west. The reserve is 220 square kilometers in size and features a breathtaking canyon that is over 4 kilometers long and up to 500 meters deep. Hiking, rock climbing, and canyoning are just a few of the outdoor activities available to visitors in the reserve. The Siq Trail, a stunning canyon ideal for canyoning adventures, is one of the reserve's most popular attractions.
4. Madaba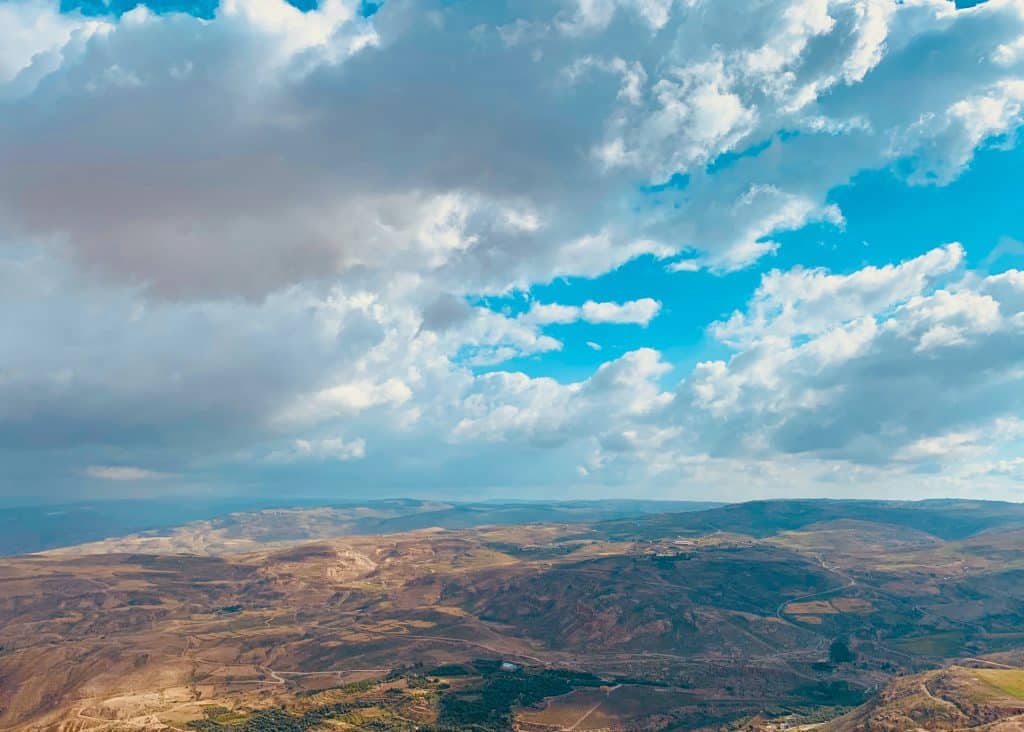 Madaba is a historic city in Jordan's central region, known for its rich cultural heritage and breathtaking archaeological sites. The city is home to several significant historical landmarks, including the well-known Madaba Mosaic Map, a Byzantine-era mosaic map of the Holy Land dating back to the sixth century. We recommend visiting the city's many historic churches, including the Church of St. George, which houses some of the oldest surviving Byzantine mosaics. Madaba is also well-known for its handicrafts, with local artisans producing exquisite handmade pottery, woven textiles, and other locally produced souvenirs.
3. Aljoun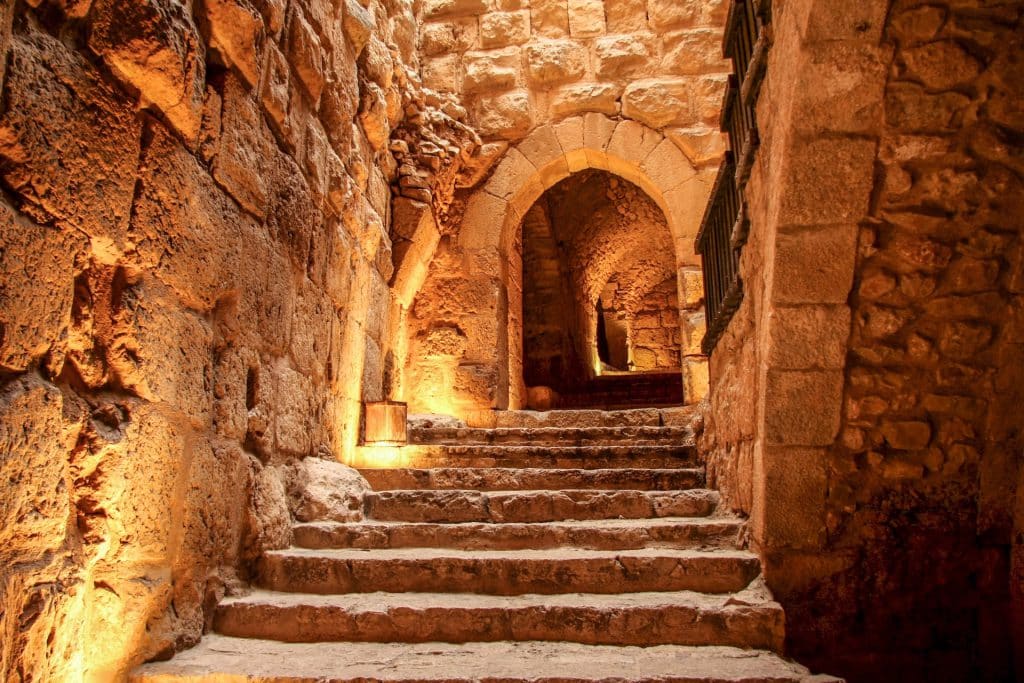 Aljoun is a historic city in Jordan's northern region, known for its stunning natural beauty and rich cultural heritage. The city is home to several significant historic landmarks, including the Aljoun Castle, a 12th-century fortress with stunning views of the surrounding countryside. Tourists can also visit the city's many historic churches and mosques, including the Aljoun Mosque, one of Jordan's oldest mosques.
2. Irbid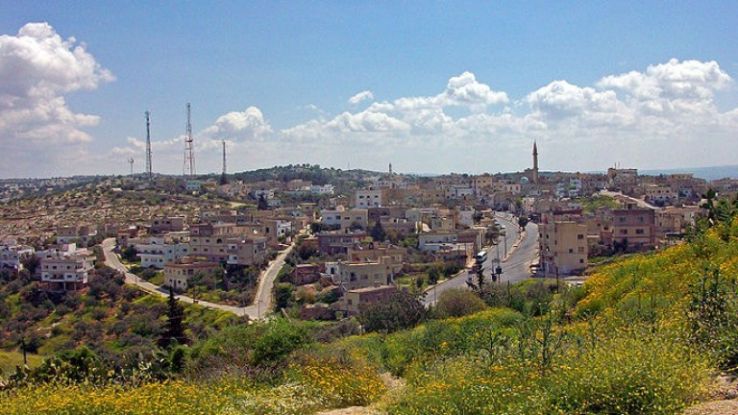 Irbid is a vibrant city in Jordan's northern region known for its lively markets, delectable cuisine, and rich cultural heritage. The Yarmouk University Museum, which features exhibits on Jordan's cultural history, including ancient artifacts, traditional costumes, and local crafts, is one of the best things to do in Irbid. You can also visit the city's many historic sites, such as the ruins of Pella, an ancient Greco-Roman city just outside of Irbid.
1. Zarqa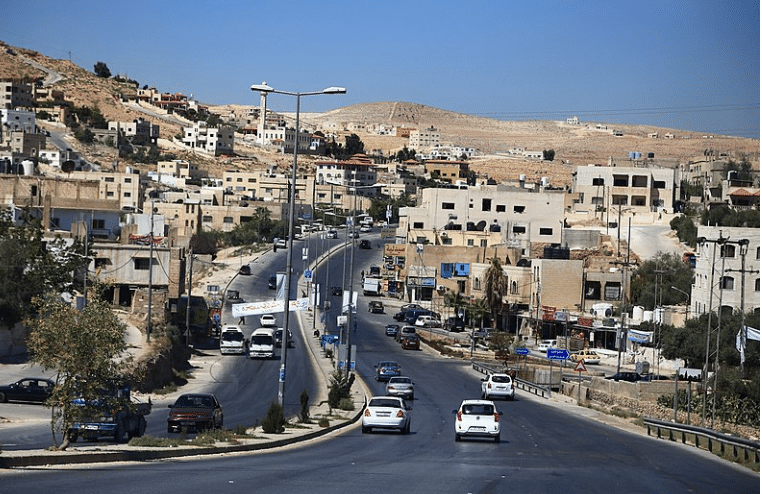 Zarqa is a bustling city in Jordan's central region known for its lively markets, historical landmarks, and delectable cuisine. Zarqa is well-known for its museum, which displays the city's rich cultural heritage, including traditional costumes, handicrafts, and archaeological artifacts. We recommend visiting the city's many historic sites, such as the ruins of the ancient Roman city of Capitolias and the Ottoman-era Al-Mazar Castle. Zarqa also has a number of vibrant markets, including the Al-Zarqa Market, which is a great place to buy local handicrafts and souvenirs.
Top 15 Places to Visit in Jordan on a MAP
Jordan is a captivating destination that offers a wealth of cultural, historical, and natural wonders for travelers to explore. From the ancient rose-red city of Petra to the mesmerizing landscapes of Wadi Rum, Jordan's attractions are truly extraordinary. Whether you're an adventure enthusiast, a history buff, or simply seeking a unique travel experience, this Middle Eastern gem has something for everyone. Immerse yourself in the rich heritage, savor the delectable cuisine, and embrace the warm hospitality of the Jordanian people. With its remarkable blend of ancient treasures and breathtaking landscapes, Jordan is a destination that will leave an indelible mark on your heart and mind.
So, pack your bags and embark on an unforgettable journey to the top 15 places in Jordan for an experience of a lifetime.
Leave your comments below and share your favorite places in Jordan.