Auckland is a fantastic destination. You won't be shocked to learn that there are plenty of things to do in Auckland, the largest city in New Zealand, where one-fourth of the country's population resides.
Auckland boasts attractions for every interest, including thrilling activities, breathtaking nature hikes, trendy pubs, and delicious restaurants.
You'll discover the locations of all the top activities in this guide to the free things to do in Auckland, along with some of our insider recommendations and advice to help you make the most of your trip.
In Auckland, there are loads of amazing free activities. Join us as we share a variety of options with you, all of which are free.
Get Outside and Go Hiking in Rural Auckland
Regional Auckland offers a wide selection of wonderful treks. The city center is only 40 minutes away from many of the best walks, making them accessible to all people.
We suggest the Hunua Ranges Regional Park (in the east) and the Waitakere Ranges Regional Park as places to start (in the west). Both of these amazing areas provide a wide variety of walks that are suitable for novice and experienced hikers.
Hunua Ranges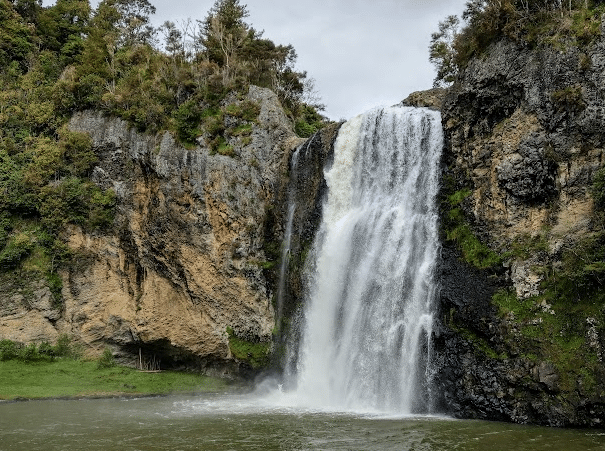 Important information: Pedestrians only. Dogs are not allowed on the trail. The estimated round-trip time is approximately 20 minutes. Parking is available at the end of Falls Rd, Hūnua. Restroom facilities are provided.
Waitakere Ranges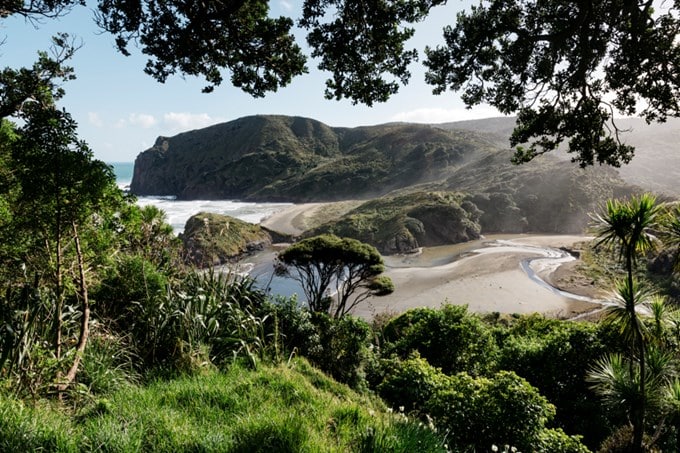 Climb a Volcano in Auckland; There Are Many to Choose From!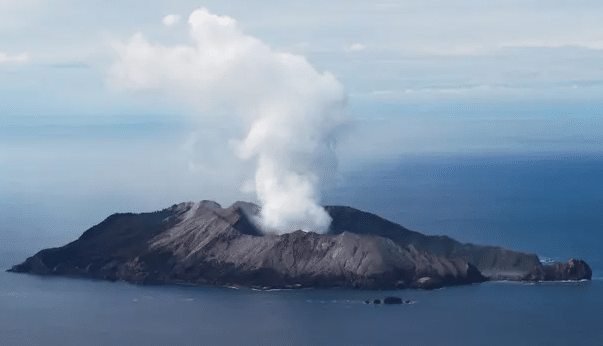 In a place where volcanoes are common, climbing one is the ideal kind of exercise. There are 53 volcanoes in Auckland, and several of them have amazing 360-degree vistas, so climbing the Sky Tower isn't really necessary.
Take a ride on Te Ara I Whiti's Pink Cycle Trail.
A must-see in Auckland is the Pink Cycle Trail, formerly known as the Light Path. This bike lane is bright pink and serves as both a functional roadway and an artwork exhibit.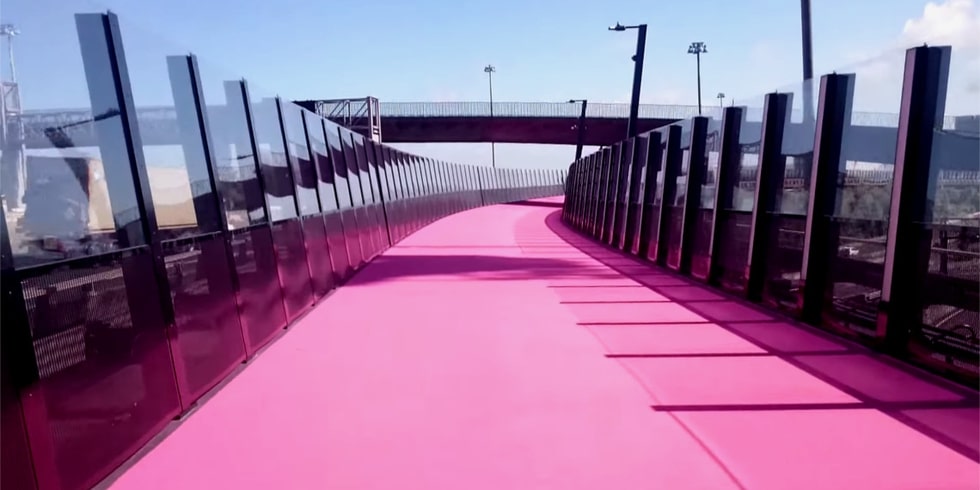 Any time of day offers a breathtaking view from this fluro trail, but for the full effect and sensation, we recommend going at night as the sun begins to set.
Whiti's Pink Cycle Trail, located in Auckland, is a delightful cycling route that offers a unique and colorful experience. Stretching along the coast, this trail showcases stunning views of the sparkling waters and picturesque landscapes. What makes it truly special is the vibrant pink color that adorns the path, adding a whimsical touch to the journey. As you pedal along, you can enjoy the fresh sea breeze and take in the natural beauty that surrounds you.
The trail is suitable for all skill levels, making it an enjoyable adventure for both seasoned cyclists and beginners alike. Whether you're seeking a leisurely ride or an opportunity to connect with nature, Whiti's Pink Cycle Trail promises an unforgettable and Instagram-worthy experience in Auckland.
Check Out an Auckland Museum
Look no further than one of our museums for a free taste of Auckland's history and culture.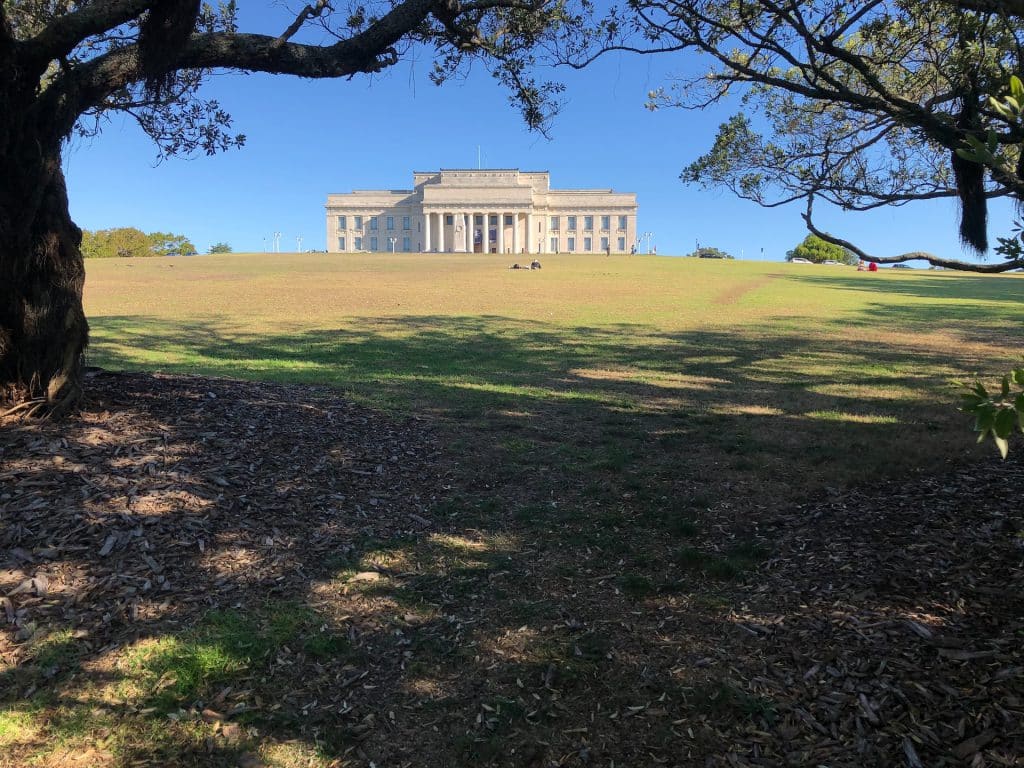 The history of Auckland and all of New Zealand is shared through the numerous permanent exhibits of the Auckland War Memorial Museum. It also houses a number of transients (and frequently changing) displays, making each visit fresh.
If you want to see Mori culture firsthand, this is one of the best locations in Auckland to visit. It is situated inside the Auckland Domain in Parnell. There is also plenty of free 2-hour parking available there.
Attend a film in an outdoor
It is possible to see outdoor movies all throughout Auckland during the summer. These screenings, which feature a variety of movie genres and frequently have food carts where you can buy snacks, are organized by Auckland Council. This is a fantastic free activity in Auckland for both couples and families.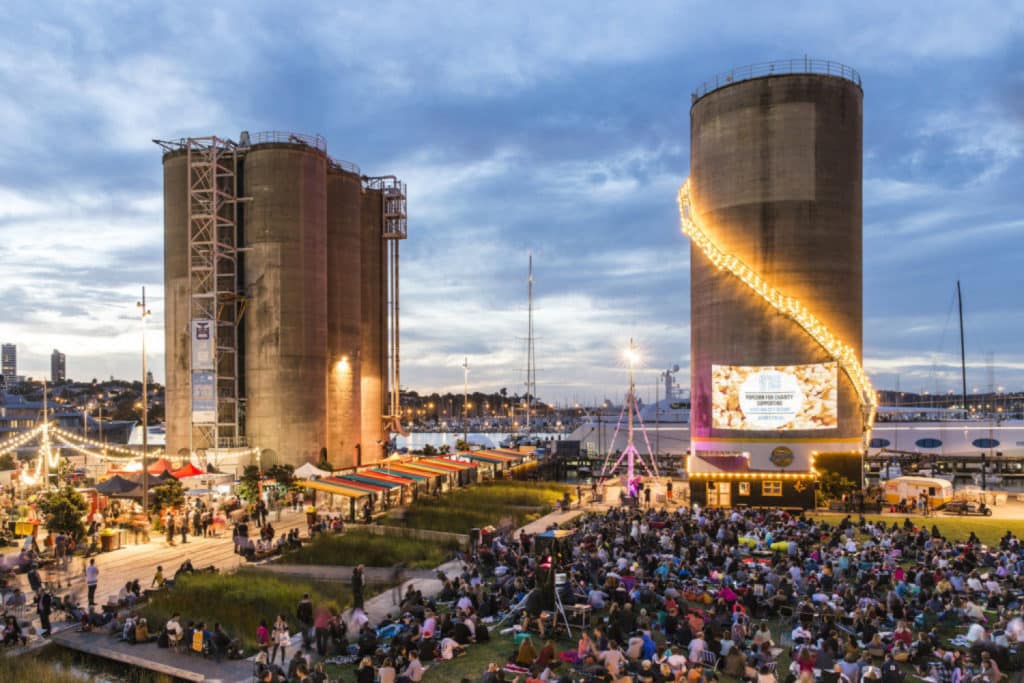 So the next time you're searching for something inexpensive to do, pack a picnic, some food, and drinks, and enjoy watching a movie under the stars while lounging on your picnic blanket!
Animal Meetups at Ambury Farm
A variety of animals are kept on the functioning farm known as The Ambury Farm (including cows, rabbits, sheep, goats, and pigs). On the weekend, why not take the kids there to learn how to milk a cow? You may also visit their insect garden and feed their animals while there.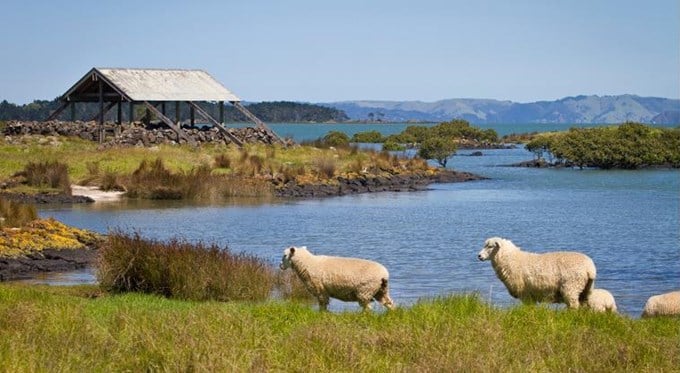 There are also several short treks with fantastic Manukau Harbor views, so there are lots of those as well.
Set amidst picturesque surroundings, this working farm provides a unique opportunity to interact with a wide variety of farm animals, including sheep, cows, pigs, and chickens. Visitors can engage in hands-on activities such as petting and feeding the animals, while also learning about sustainable farming practices and the importance of animal conservation.
With expansive green fields and scenic walking trails, Ambury Farm offers a peaceful retreat from the city where families and nature enthusiasts can immerse themselves in a genuine farm atmosphere and create lasting memories.
Have a Picnic – Gardens, Beach and Park
What could be more soothing than having a picnic by the beach or in a garden?
Auckland has many lovely parks and gardens within the city limits. For those of you who wish to bring your kids along for the adventure, several of them even feature playgrounds. Your options for the major city parks are the Auckland Domain, Victoria Park, Cornwall Park, Myers Park, and Albert Park.
Auckland Domain
The park is home to diverse attractions, including the iconic Auckland War Memorial Museum, which houses fascinating exhibits on New Zealand's history and culture. Additionally, the Domain features picturesque walking paths, beautifully landscaped gardens, and even a duck pond, making it an ideal place for leisurely strolls, picnics, or simply unwinding amidst nature's beauty.
Whether you're seeking a peaceful retreat or an opportunity to explore the city's rich heritage, Auckland Domain is a must-visit destination that showcases the best of nature, culture, and relaxation in the heart of Auckland.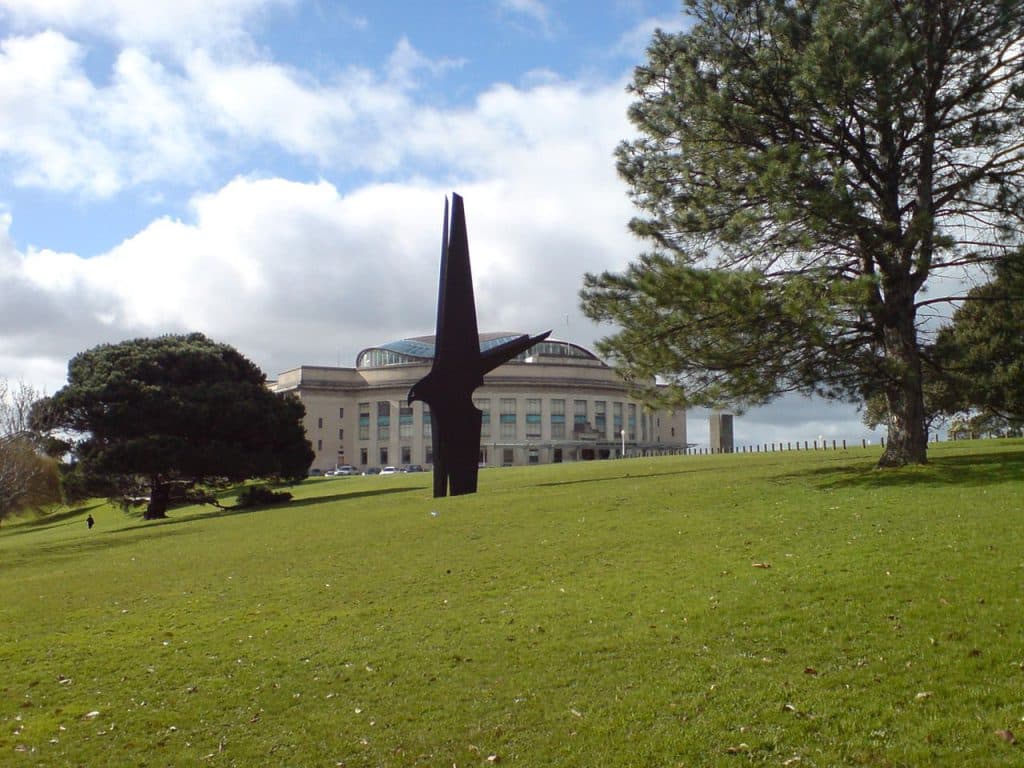 Victoria Park
Visitors can engage in various outdoor pursuits such as jogging, cycling, and picnicking, or simply relax on the grass and soak up the sun. The park also features a playground for children, providing a safe and fun space for little ones to play and explore. With its central location and welcoming ambiance, Victoria Park is a popular gathering spot for locals and tourists alike, offering a tranquil oasis where one can unwind and rejuvenate in the heart of Auckland.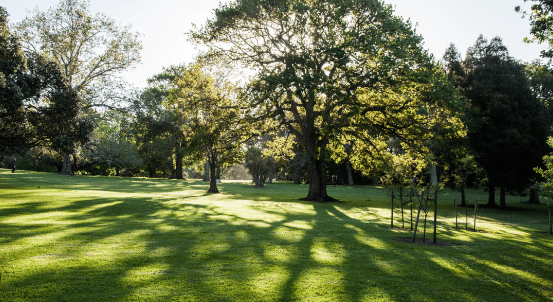 Cornwall Park
One of the highlights of Cornwall Park is the presence of a large flock of friendly sheep, adding a touch of rural charm to the experience. Additionally, the park is home to the iconic One Tree Hill, a volcanic cone with a monument at its summit, offering panoramic vistas and a glimpse into Auckland's rich Maori history. Cornwall Park is a beloved destination where visitors can reconnect with nature, enjoy recreational pursuits, and discover the beauty and tranquility that this urban oasis has to offer.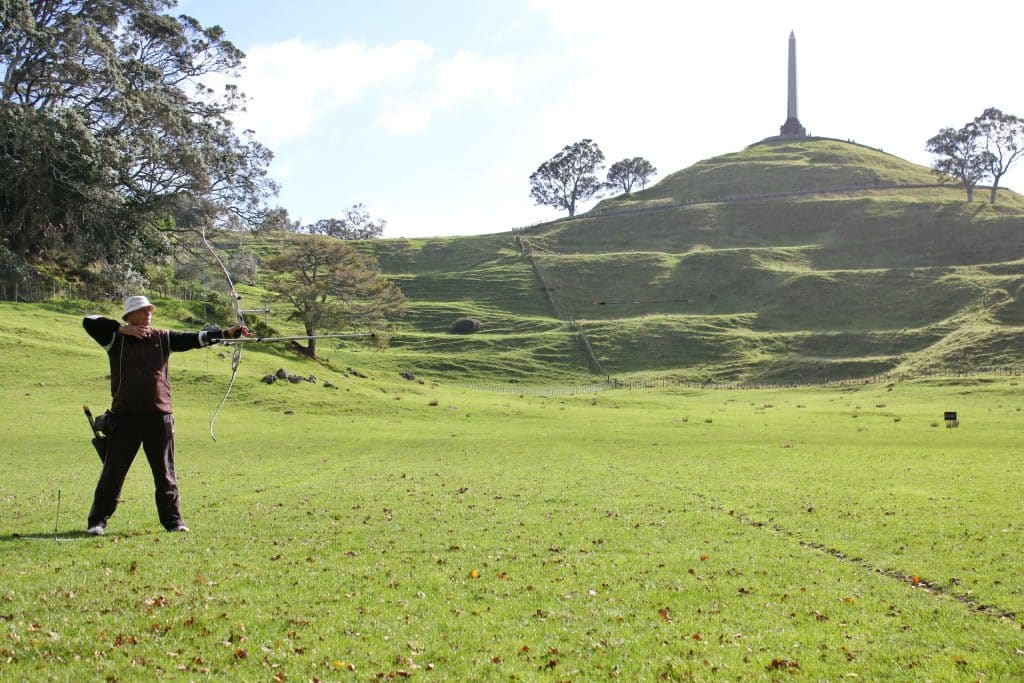 Myers Park
This beautifully landscaped park boasts a serene atmosphere, with lush greenery, colorful gardens, and shaded pathways. It is an ideal spot for a leisurely stroll, a picnic with friends and family, or simply finding solace amidst nature. The park features unique and artistic installations, including a vibrant playground designed by renowned artist Marti Friedlander, which adds an element of whimsy and delight for children.
With its central location and tranquil ambiance, Myers Park offers a tranquil escape from the city's hustle and bustle, providing a serene sanctuary for relaxation and rejuvenation.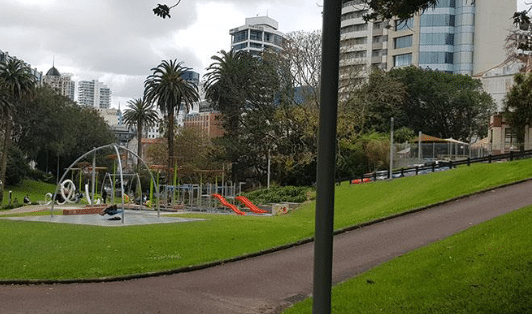 Visit the farmers' market in the daytime.
All of Auckland's wonderful farmers' markets are free to attend, though we can't guarantee you won't decide to part with your hard-earned cash!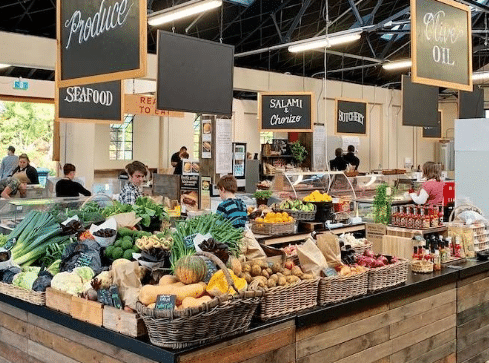 Each market draws a wide variety of artisanal and boutique producers that sell baked goods, fresh veggies, and other items.
Visitors can browse through the stalls, sample culinary delights, and engage in conversations with the passionate vendors who are dedicated to sustainable and locally sourced produce.
The farmers' market in Auckland not only provides an opportunity to shop for high-quality, farm-fresh ingredients, but also offers a unique and lively experience where the community comes together to support local businesses and celebrate the flavors of the region.
Join up for a Complimentary Walking Tour
Even if you believe you are an expert in Auckland, it would be worthwhile to join a free walking tour of the city's main attractions. You will learn about New Zealand's history from your educated guide as you weave in and out of tiny Auckland streets. You nearly ensure that you will learn something new, even if you live nearby!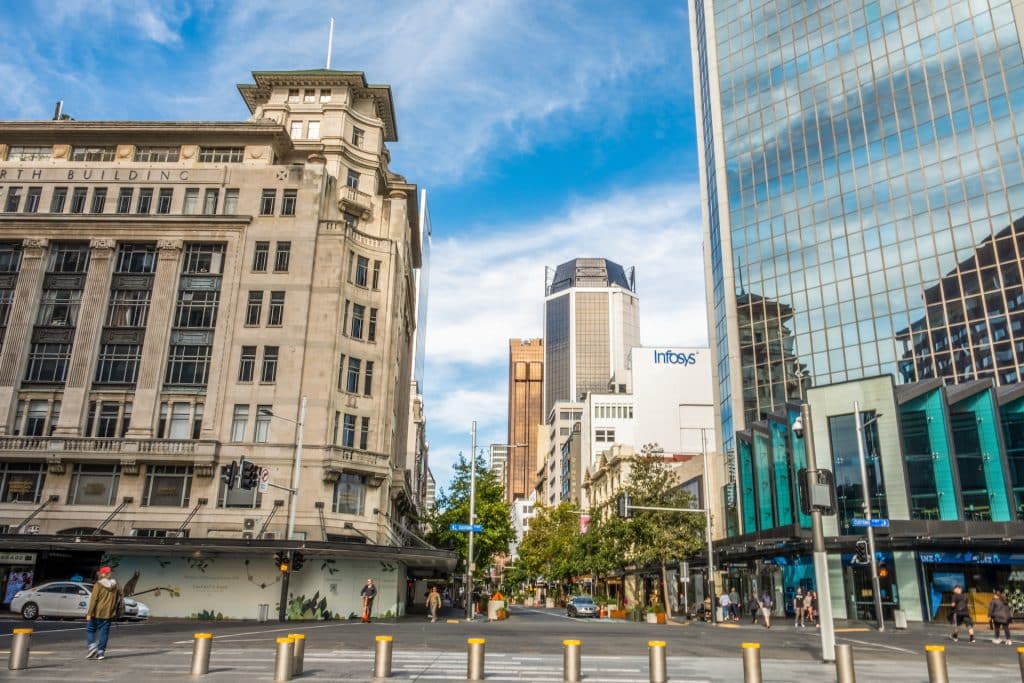 Auckland, New Zealand offers an array of exciting free activities that cater to every interest and preference. From exploring the picturesque parks and stunning beaches to immersing oneself in the rich cultural heritage and vibrant arts scene, there is no shortage of captivating experiences to enjoy without breaking the bank. Whether you're a nature lover, an adventure seeker, or a history enthusiast, Auckland has something for everyone. So, pack your bags, set out on an unforgettable adventure, and discover the countless free wonders that await you in this incredible city.
Many thanks for reading! We sincerely hope that this article about the top free activities in Auckland has aided in your travel preparations! Please leave any questions you may have in the space provided, and we will respond.