Are you planning a trip to Mallorca and wondering what places you should visit? Look no further! , we'll take you through the top 20 places to visit in Mallorca, Spain.
About Mallorca…
Welcome to Mallorca, the stunning island gem of the Mediterranean! This Spanish paradise is renowned for its breathtaking landscapes, pristine beaches, and vibrant culture. As you embark on your journey to explore this enchanting destination, don't miss out on indulging in the local gastronomic delights. Mallorca's cuisine truly reflects its rich heritage, blending Mediterranean flavors with unique island influences. From mouthwatering seafood dishes to traditional delicacies like ensaïmada, the local food scene is a treat for your taste buds. So, join us as we take you on a fascinating tour of Mallorca's must-visit places, where you can immerse yourself in its natural beauty while savoring the island's delectable culinary offerings.
20. Albercutx Watch Tower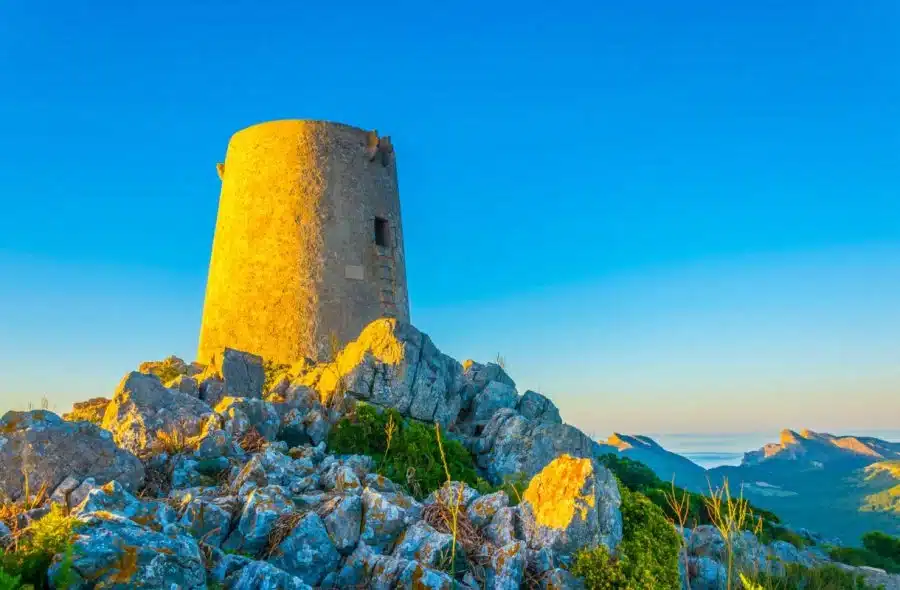 Located in the Tramuntana Mountains, this tower was built in the 16th century to defend the island from pirates and is now a popular tourist attraction. This historic tower has been a lookout point for centuries, protecting against invading forces and warning of approaching pirates.
19. Manacor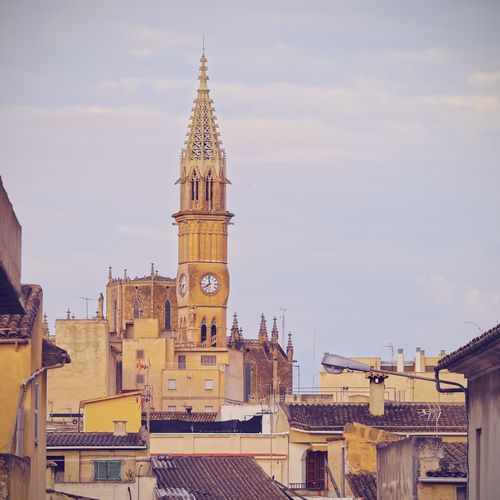 A town in eastern Mallorca, Spain. It has a rich history and stunning architecture, including the Gothic-style church of Nostra Senyora dels Dolors. Manacor is famous for its pearl industry, and visitors can explore local markets to find traditional crafts and goods. It's a great place to experience authentic Mallorcan culture with local cuisine, festivals, and events.
18. Palma de Mallorca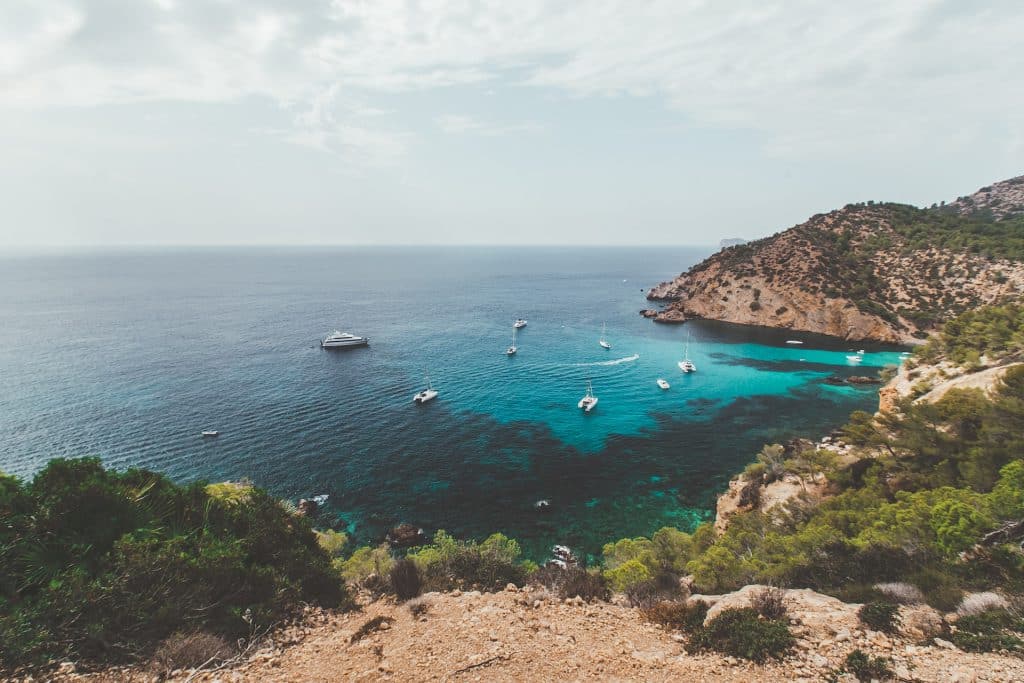 The capital city of Mallorca. Here, you can explore the Gothic-style cathedral, stroll through the narrow streets of the old town, and enjoy a drink in one of the many bars and restaurants.
17. Sa Calobra Road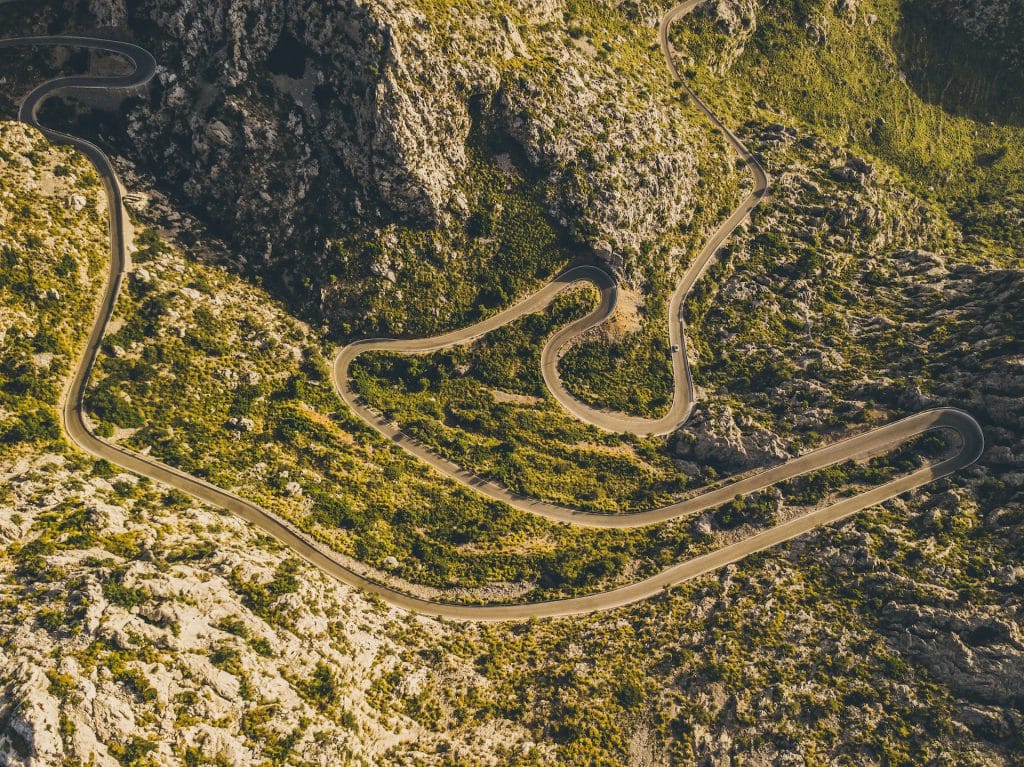 A winding road that offers incredible views of the rugged coastline and leads to the small village of Sa Calobra. Located on the stunning island of Mallorca, this twisted and scenic road is considered one of the most picturesque drives in the world. With its hairpin turns, breathtaking views, and impressive engineering, it's no wonder this road has become a popular destination for tourists and thrill-seekers alike.
16. Torrent de Pareis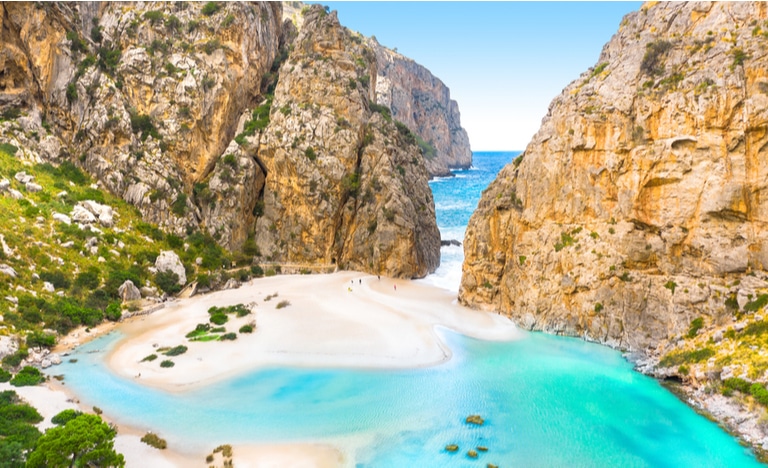 This stunning natural gorge offers breathtaking views of the Tramuntana Mountains. Located in the heart of the Tramuntana Mountains on the island of Mallorca, with its cliffs, crystal-clear waters, and stunning rock formations, it's no wonder this site has become a popular destination for hikers, adventurers, and nature enthusiasts worldwide.
15. Es Pontas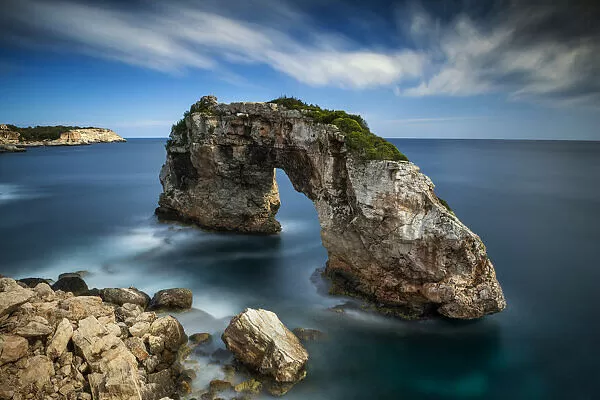 A natural rock formation that looks like a bridge and is a popular spot for cliff jumping. Located on the southeastern coast of Mallorca, this natural arch-rock formation has become an iconic symbol of the island's rugged beauty. With its impressive size and unique shape, it has attracted rock climbers worldwide who come to challenge themselves and experience the thrill of climbing this natural wonder.
14. Valldemossa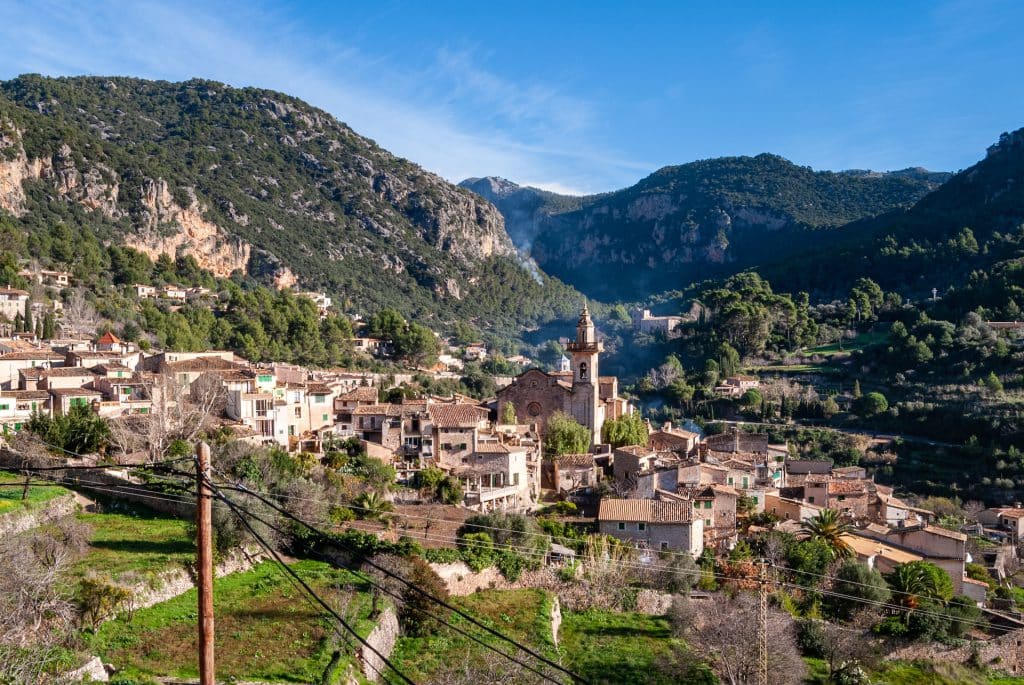 Famous for its picturesque streets, historical buildings, and beautiful gardens. This lovely village is known for its rich history, stunning architecture, and picturesque streets. Famous for its cultural and artistic heritage, Valldemossa has been home to many notable figures throughout history, including composer Frédéric Chopin and writer George Sand.
13. San Salvador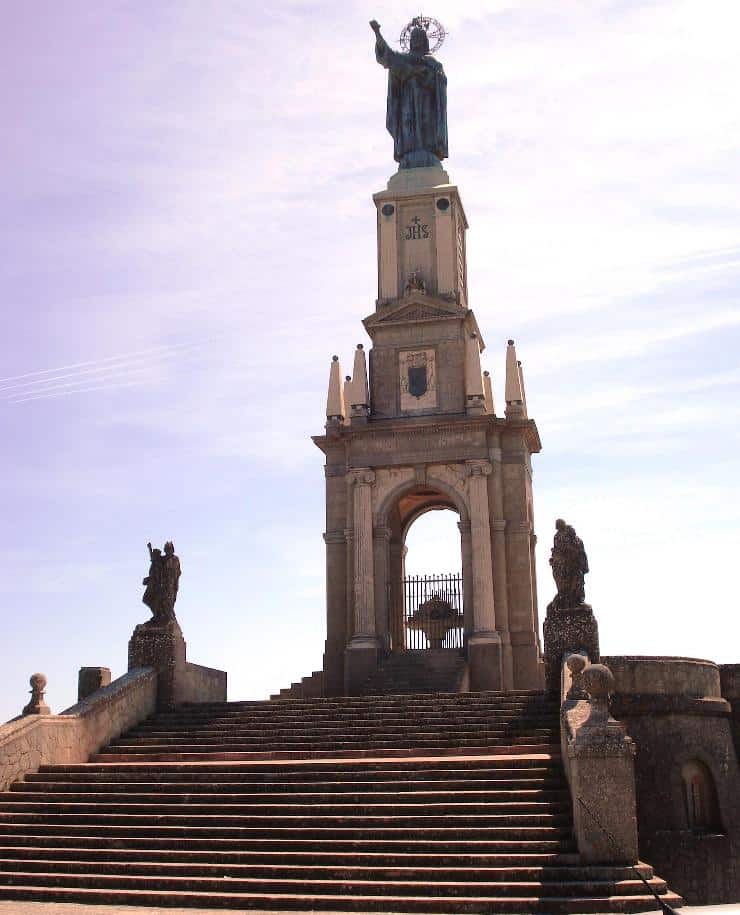 A 14th-century hilltop church in southeastern Mallorca. It offers breathtaking views of the island and has a rich history. The site is popular among tourists and pilgrims for its Gothic architecture and religious significance. It's a must-visit for those interested in history, architecture, or spirituality.
12. Drach Caves in Mallorca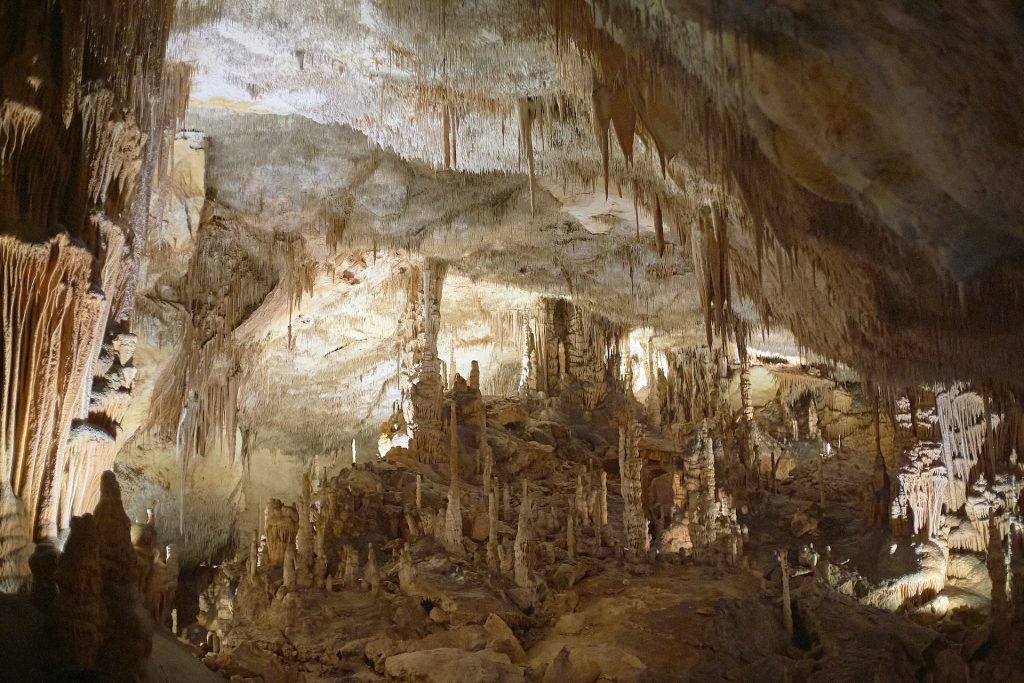 A series of stunning underground caves with remarkable rock formations, an underground lake, and a classical music concert. These natural wonders on the island's eastern coast have captivated visitors for centuries. The Drach Caves offer an unforgettable experience with their beautiful underground lakes, unique rock formations, and impressive stalactites and stalagmites.
11. Serra de Tramuntana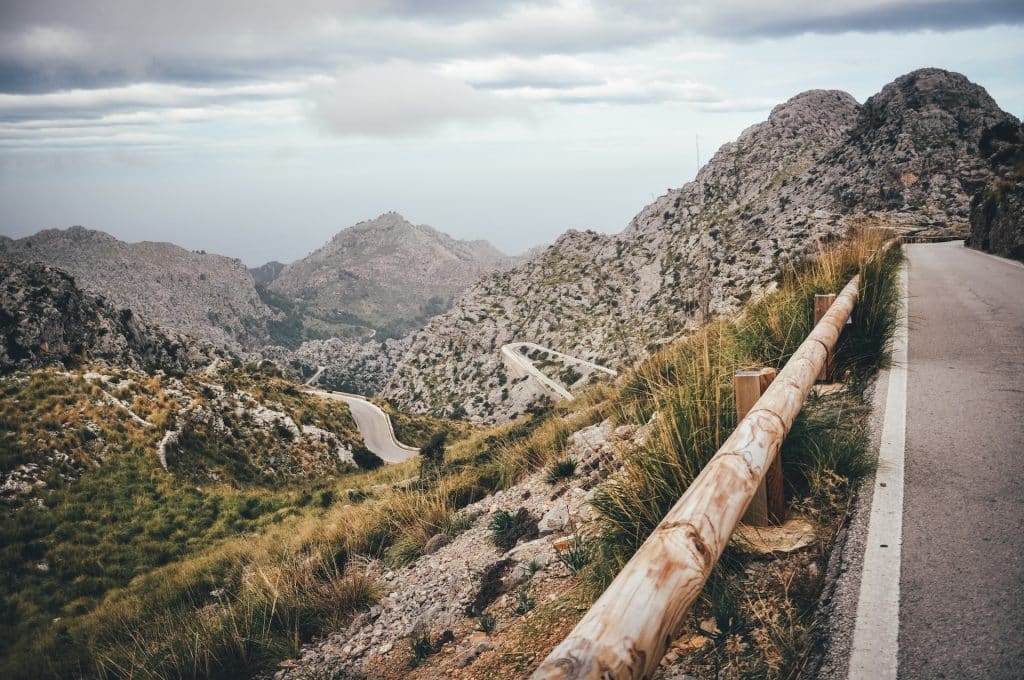 A UNESCO World Heritage Site and one of the most beautiful mountain ranges in the world, with stunning views and hiking trails. With its rugged peaks, picturesque villages, and stunning coastline, the Serra de Tramuntana is a must-visit destination for anyone looking to experience the best Mallorca offers.
10. Es Trenc Beach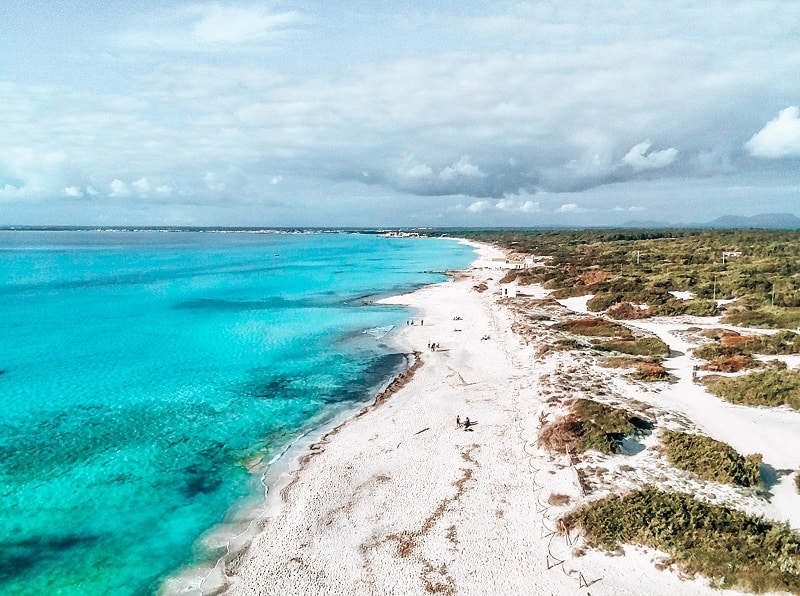 A beautiful white-sand beach with crystal-clear waters and a relaxed atmosphere. Located on the southern coast of the island of Mallorca, this stunning beach is known for its crystal clear waters, pristine dunes, and unspoiled natural beauty. With its calm waters, perfect for swimming and water sports, and relaxed atmosphere, Es Trenc has become a popular destination for tourists and locals alike.
9. Palma Aquarium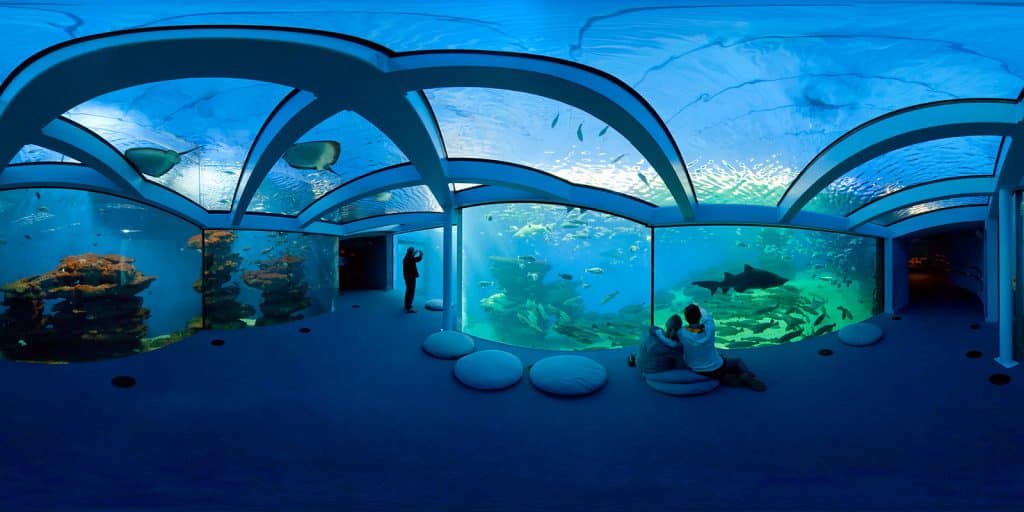 A large marine park in Palma de Mallorca, Spain, with a diverse collection of marine life worldwide. The aquarium boasts over 50 tanks, including Europe's giant bottomless shark tank, featuring various sharks, rays, and fish species. It also has a tropical rainforest exhibit with waterfalls, exotic birds, and animals. Palma Aquarium is an educational and entertaining destination for all ages to learn about marine life and the importance of ocean conservation.
8. Alcudia Old Town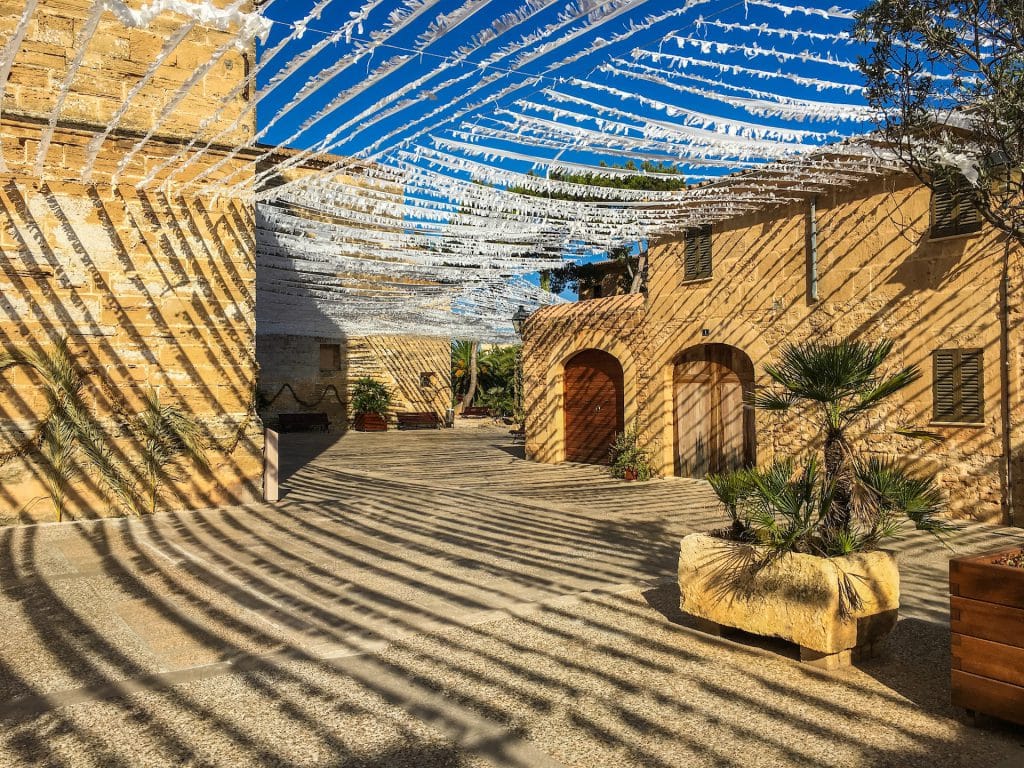 This beautiful walled city dates back to the 14th century and offers a glimpse into the island's rich history. This charming walled town is a must-visit destination for anyone interested in history, culture, and architecture. With its narrow streets, ancient buildings, and impressive Gothic church, Alcudia Old Town is a living museum that tells the story of Mallorca's rich cultural heritage.
7. Mondragó Natural Park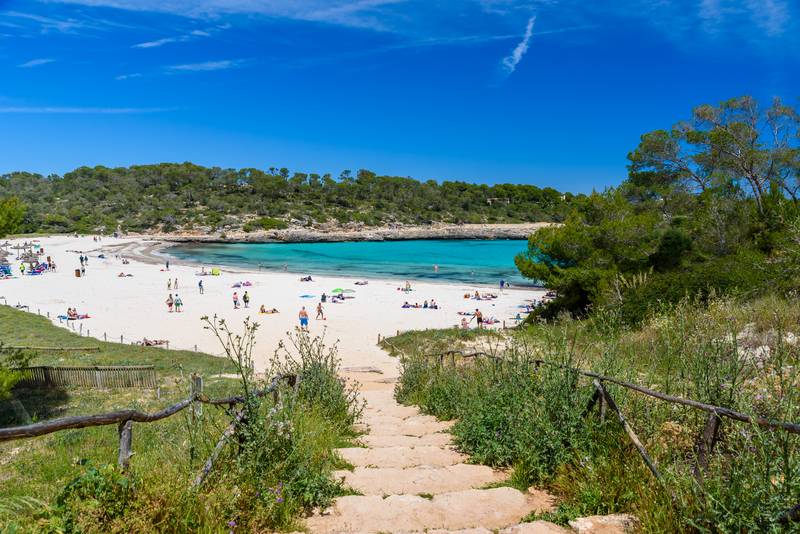 A protected area with stunning beaches, crystal-clear waters, and diverse flora and fauna. Located on the southeastern coast of the island of Mallorca, this gorgeous park is a haven for nature lovers and outdoor enthusiasts. With its pristine beaches, rugged coastline, and diverse flora and fauna, Mondragó Natural Park offers a unique and unforgettable experience that is both beautiful and educational.
6. Deià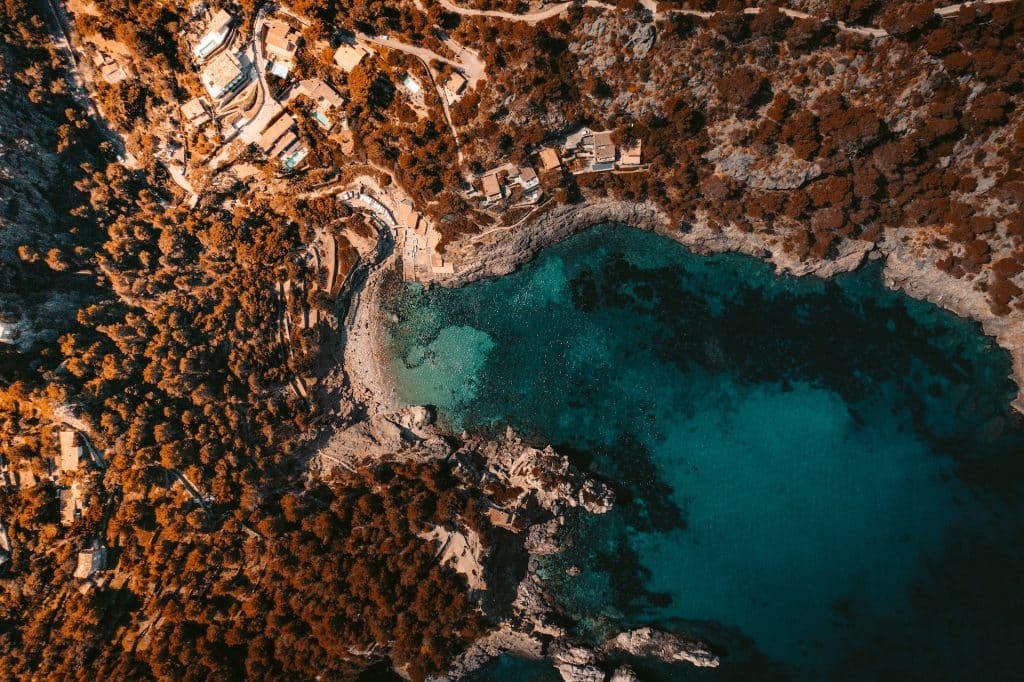 A charming village that has been a magnet for artists, writers, and musicians for centuries thanks to its stunning natural beauty. This charming village is known for its stunning natural beauty, rich artistic heritage, and relaxed Mediterranean lifestyle. With its picturesque streets, traditional architecture, and panoramic views of the surrounding mountains and sea, Deià has attracted artists, writers, and musicians worldwide who come to seek inspiration and escape from the hustle and bustle of modern life.
5. Far Formentor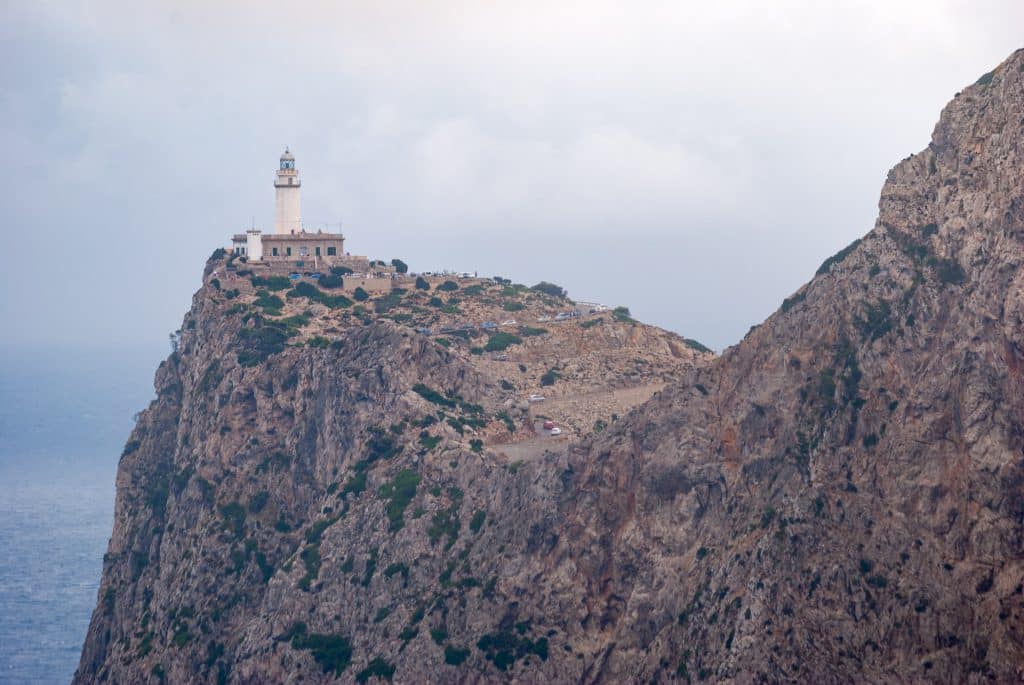 Located on Mallorca's northernmost point. This lighthouse, built-in 1863, sits atop a rocky cliff at a height of 384 meters, offering stunning panoramic views of the Mediterranean Sea and the rugged coastline. Accessible by a scenic drive, Far Formentor is a popular destination for visitors to Mallorca, offering a unique opportunity to experience the island's natural beauty and take in the awe-inspiring views from the top of the cliff.
4. Santuari de Lluc
A beautiful monastery that dates back to the 13th century and is a popular pilgrimage site. This historic sanctuary is a cultural and religious landmark that has been an important pilgrimage site for centuries. With its stunning mountain scenery, beautiful gardens, and peaceful atmosphere, Santuari de Lluc is a popular destination for visitors seeking a unique and meaningful spiritual experience.
3. Bellver Castle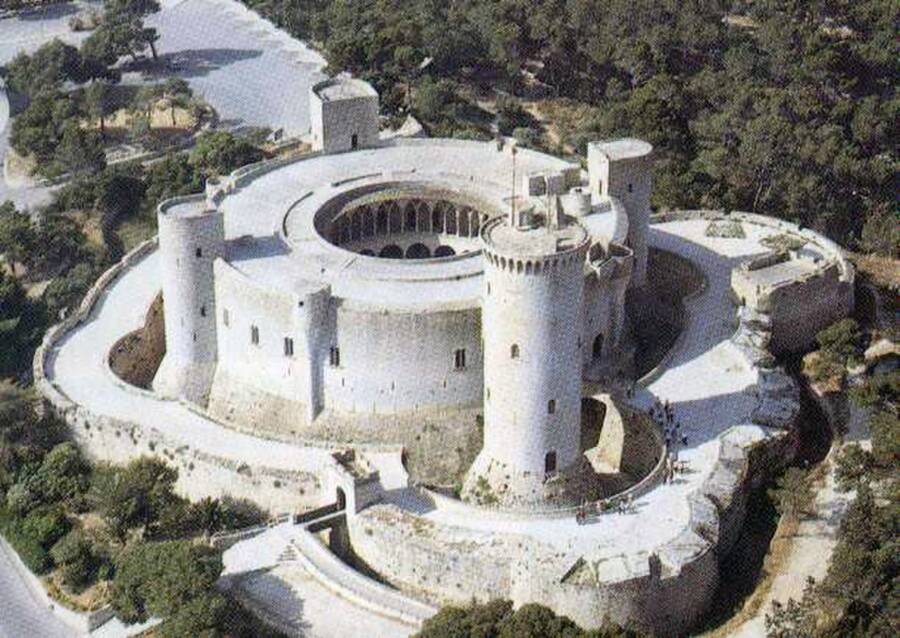 Once again as this castle is not only beautiful but also houses the Museum of the City of Palma. This stunning Gothic-style castle is located on a hilltop overlooking the city of Palma de Mallorca on the island of Mallorca. Built-in the 14th century, Bellver Castle is a unique architectural landmark that has played a significant role in the history and culture of the island. With its circular shape, impressive towers, and panoramic views of the city and sea, Bellver Castle has become a popular tourist destination and a symbol of Mallorca's rich cultural heritage.
2. Coves dels Hams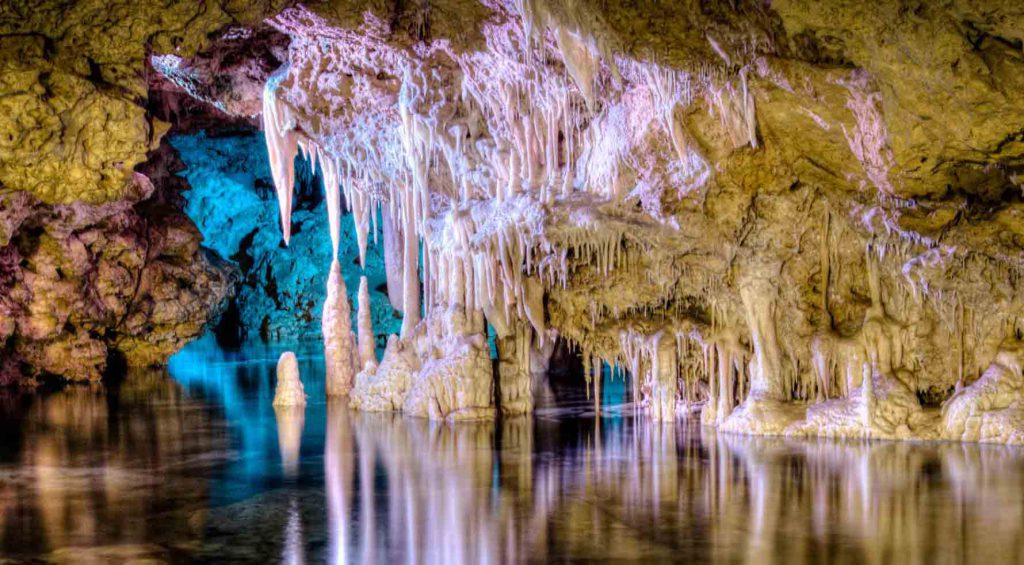 A series of underground caves that feature stunning stalactites and stalagmites. Located on the eastern coast of the island of Mallorca, these spectacular caves are a natural wonder that has fascinated visitors for centuries. With their stunning rock formations, underground lakes, and dazzling lighting effects, the Coves dels Hams offer a unique and unforgettable experience that is both educational and entertaining.
1. Calo des Moro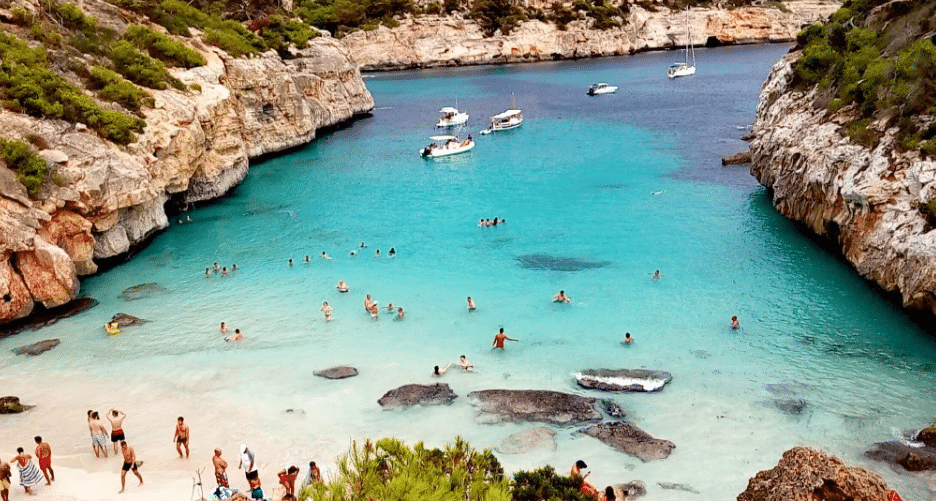 A beautiful, secluded cove often referred to as one of the most beautiful places. This beautiful cove is a hidden gem famous for its crystal-clear waters and breathtaking scenery. With its secluded location, turquoise waters, and dramatic cliffs, Calo des Moro offers an unforgettable beach experience that is both relaxing and invigorating.
Top 20 Places to Visit in Mallorca on a MAP
Things to consider…
Before you embark on your journey to explore the captivating wonders of Mallorca, it's essential to consider a few common questions that travelers often have when planning a trip to Spain. First and foremost, check the latest travel requirements and guidelines to ensure a smooth and hassle-free experience. Additionally, familiarize yourself with the local customs and traditions and basic Spanish phrases that can enhance your interactions with the friendly locals.
Finally, don't forget to pack appropriate clothing and essentials for the Mediterranean climate, ensuring you're prepared for both sunny beach days and cooler evenings. By considering these factors, you can make the most of your visit to Mallorca and create unforgettable memories in this breathtaking island paradise.
If you've visited any of these places, let us know in the comments below. We'd love to hear about your experiences.