Switzerland is known for its lush green, vibrant meadows, picturesque lakes, rushing rivers, and steep Alpine landscapes, all of which are equally impressive. It is not a cheap European country, but it has all of the ingredients to intoxicate your senses with its limitless natural beauty. To give you a taste of the best of it, here's our list of the top 15 places to visit in Switzerland.
15. Jungfraujoch
If you're sick of staring at images of Mt. Jungfraujoch and want to see it for yourself, it's time to plan a Switzerland honeymoon. Jungfraujoch, located at 3,454 meters, is one of Switzerland's most picturesque sites. Prepare for an inspiring journey to this mountain and witness scenery that will stay with you for the rest of your life. Honeymooners can spend private moments exploring the pristine, glittering lakes, going on flower-clad walks, and experiencing the city's unrivaled beauty together.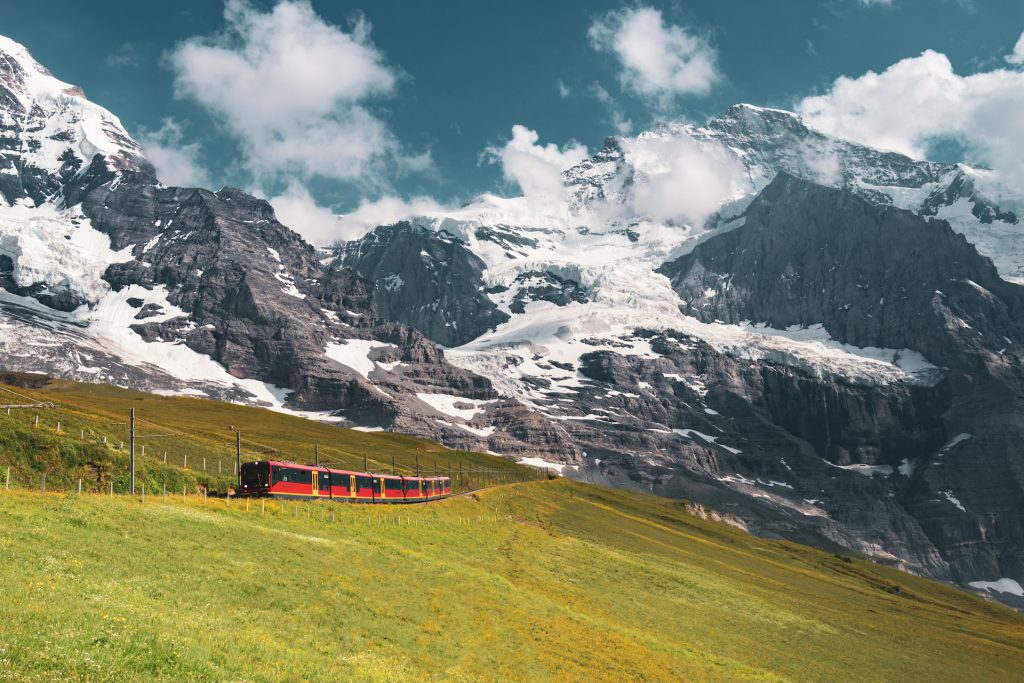 14. Bern
Bern is Switzerland's UNESCO-listed capital city, and while it is not as popular a tourist destination as Zurich, it has its own distinct charm that you won't find in other towns. Bern's old town, located along the Aare River, merited its UNESCO designation for its spectacular old and colorful medieval buildings, crisscrossing cobbled stone streets, and beautiful open spaces and parks to take it all in. It also features one of the best nightlife scenes in the country, with several awesome tavern-style restaurants, jazz pubs, and clubs all waiting for you to enjoy.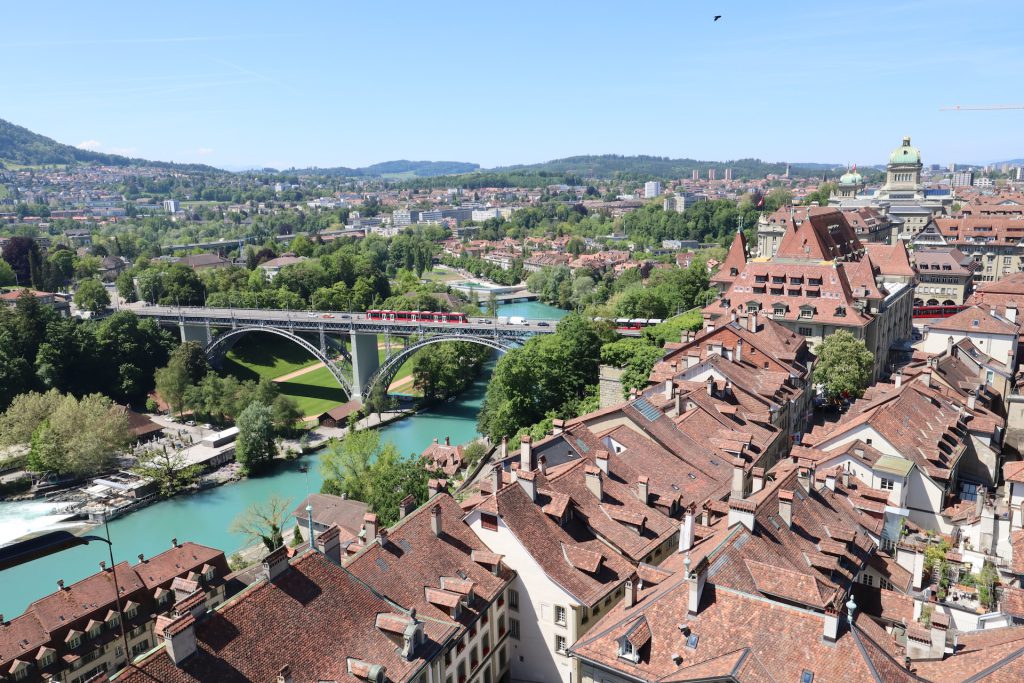 13. Engelberg
Engelberg is a popular tourist area that offers a variety of vacation options for families, honeymoon couples, adventure seekers, and leisure travelers. The presence of a centuries-old Benedictine monastery, which still has an influence on the village's daily life, gives the town a quaint rustic character. In addition to being home to the famed Mt. Titlis, Engelberg is also well-known as one of the country's top ski regions.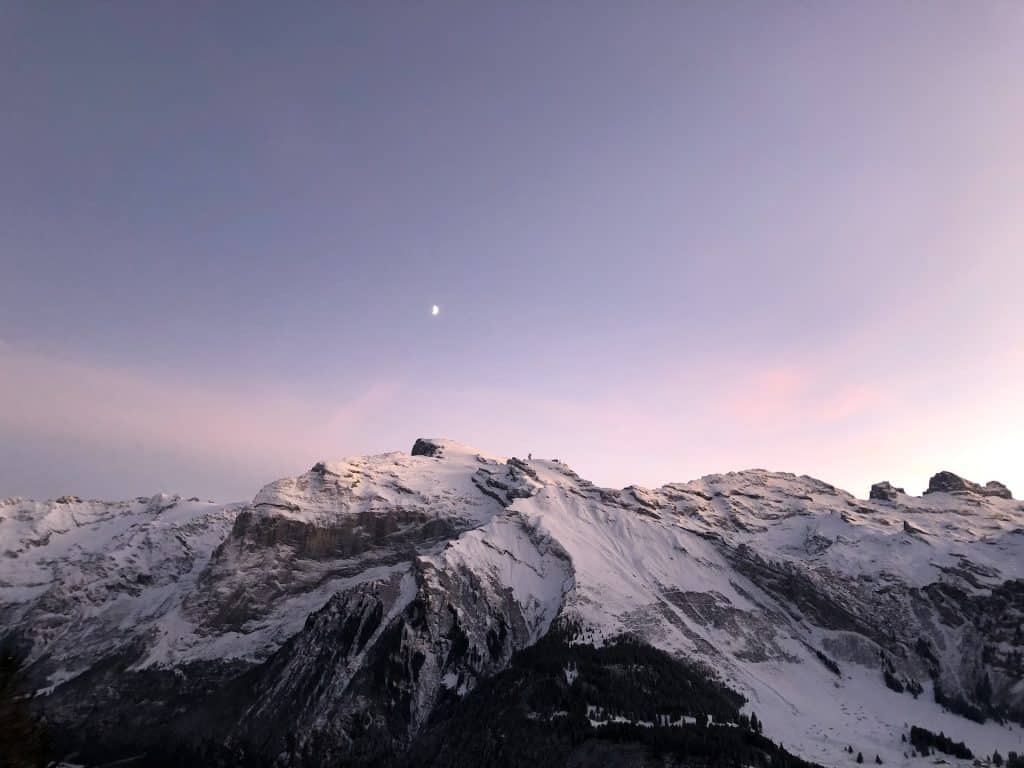 12. Schweizerischer Nationalpark
The Swiss National Park in Zernez is the country's only national park, and it'll show you how the Alps were before tourists. This region has everything, from snow-crusted glaciers to enchanting meadows. There are numerous hiking trails to select from, each of which takes visitors past amazing landscapes. You could also encounter some of the park's wildlife, like red squirrels, ibex, and red deer.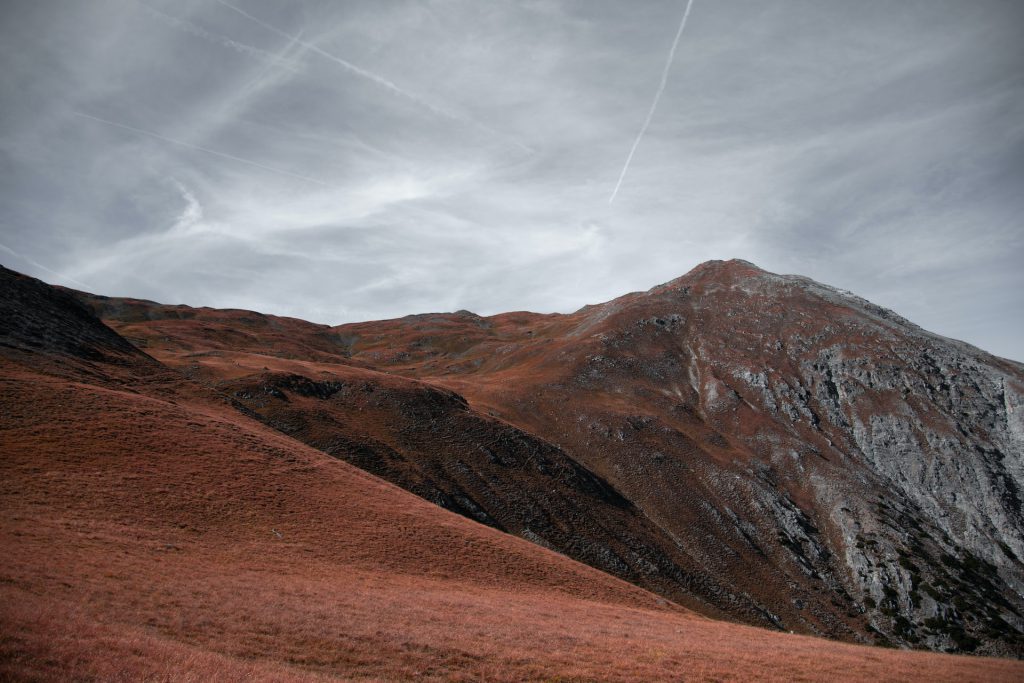 11. Lindenhof
Lindenhof is an oasis in the center of the city with a moving past. The Old Town, Grossmünster Church, City Hall, the Limmat River, the university, and the Swiss Federal Institute of Technology can all be seen from here. Lindenhof was also the location of several historical events. Lindenhof was a Roman fort in the 4th century, and in the 9th century, Charlemagne's grandson built a regal palace as a place of living on the same site.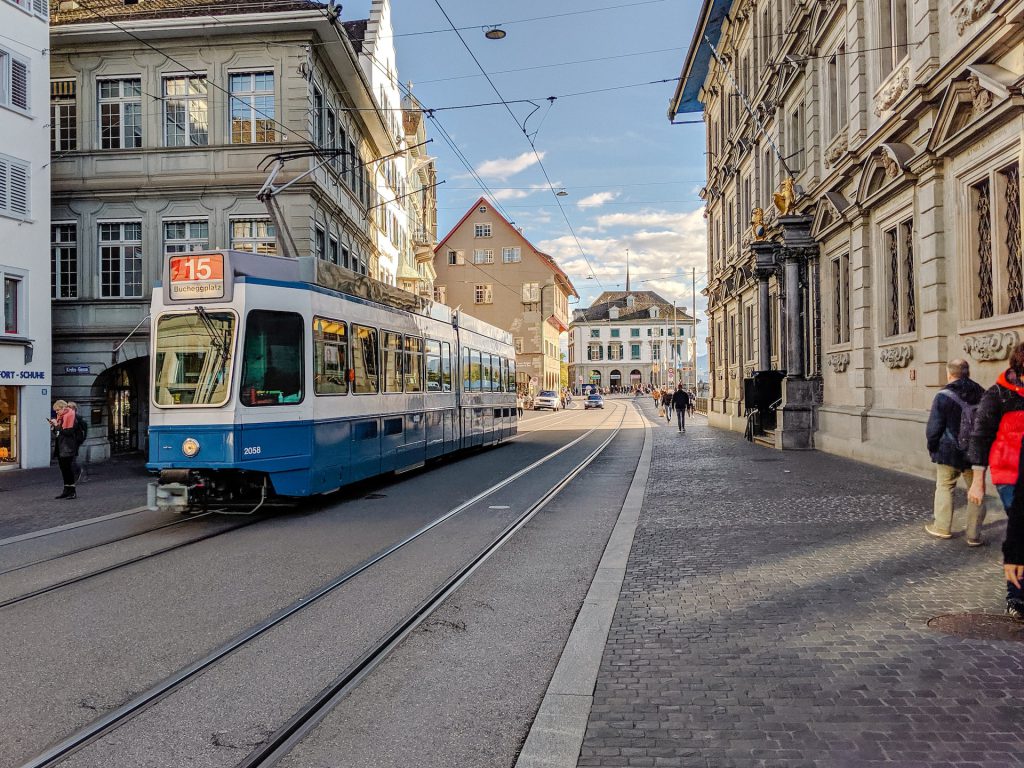 10. Interlaken
One of Switzerland's most stunning locations is, without a doubt, Interlaken. With miles and miles of open space, flower gardens, and the peaks of the Eiger, Jungfrau, and Monch looming over the town, this resort town is breathtaking. Depending on the season, visitors can visit one of the numerous cafes in the region or do kayaking, hiking, or abseiling. Cable cars and railways are only two of the more than 45 available types of transportation. During the winter, a large number of visitors come to the region to enjoy skiing and snowboarding. Paragliding is well-liked in the summer months. Interlaken is a must-see destination in Switzerland at any time of year!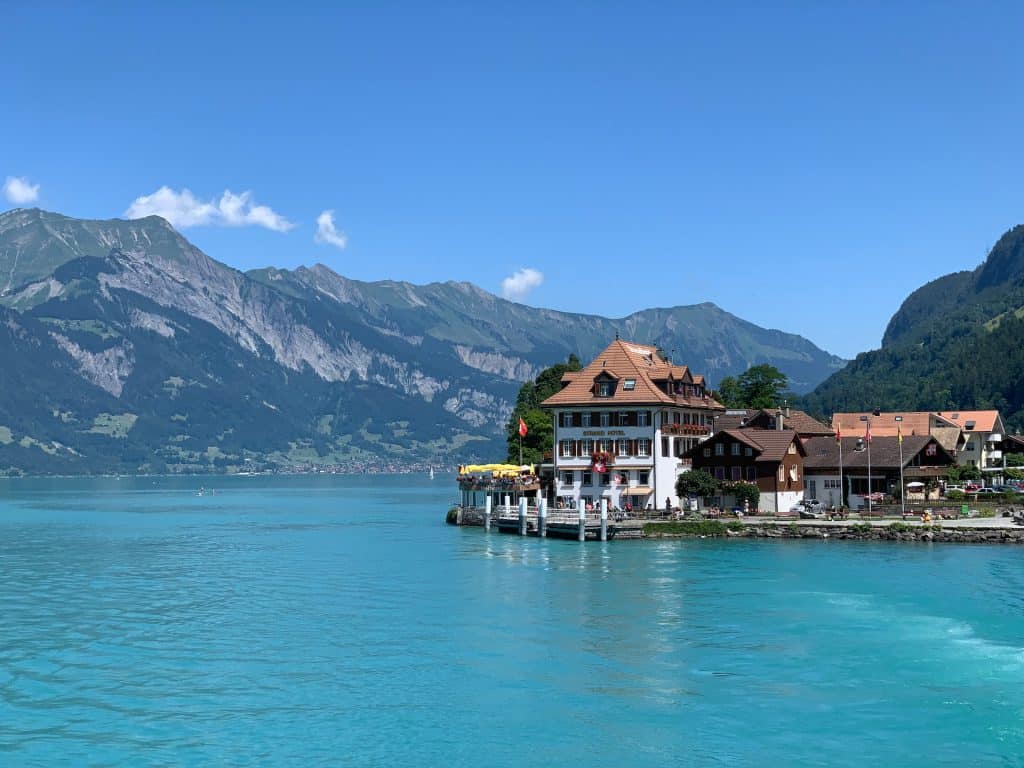 9. Lugano city
The city on the lake offers guests a unique Swiss experience. Lugano, which shares its waters with neighboring Italy, combines Swiss and Mediterranean influences in everything from cuisine to architecture. In addition, Lugano has breathtaking views. To get a bird's-eye view of the city and lake, head to Monte San Salvatore and Monte Bre, both accessible via funiculars.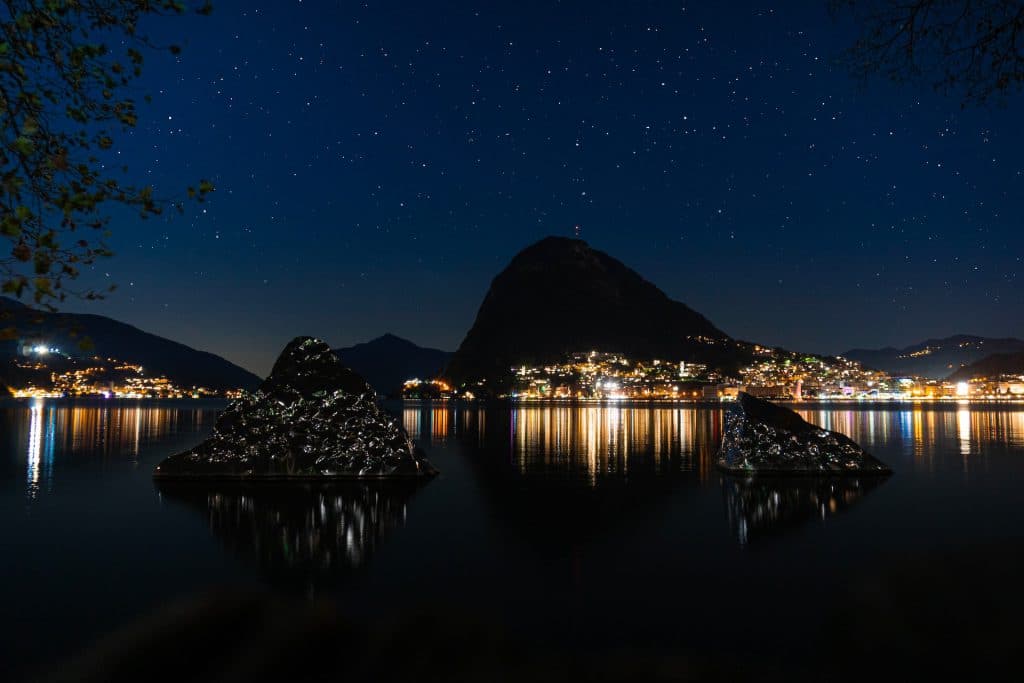 8. Geneva
The second-largest city in Switzerland is Geneva, which is known to be a global city. This city is of the highest political and diplomatic importance since it is the home of the Red Cross Committee, several significant UN agencies, and numerous other international organizations. This city has a dynamic, cosmopolitan feel thanks to the presence of people from all over the world, making it one of the most well-liked tourist destinations in Switzerland. Geneva is sometimes referred to as the "city of parks" and boasts several well-kept parks with beautiful gardens that live up to its name as the "Peace Capital."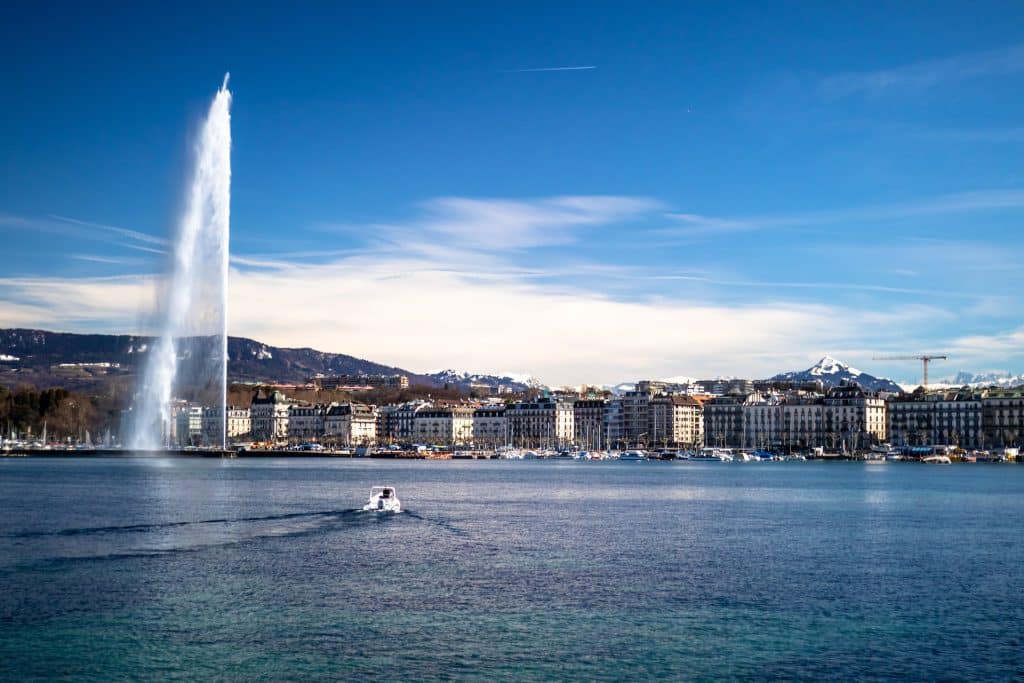 7. Lake Geneva
Lake Geneva is well-known throughout the world as Europe's largest Alpine lake. This is a magnificent location surrounded by parks, gardens, a lake, and historical monuments. As a result, it is always one of the incredible scenic destinations to visit Switzerland for tourists.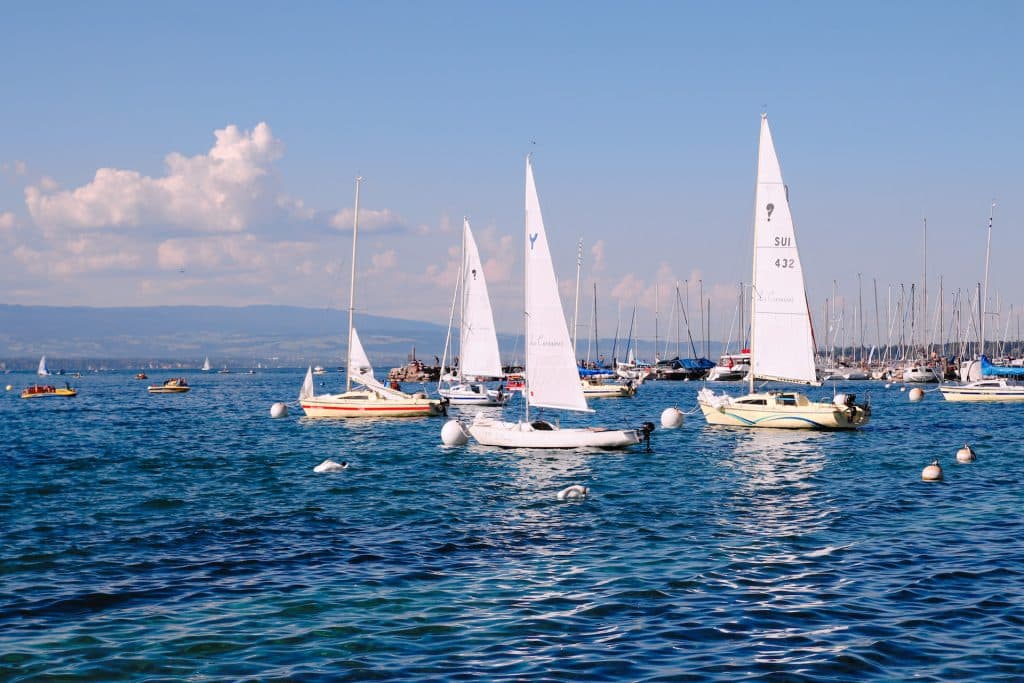 6. Lauterbrunnen
Lauterbrunnen Valley, the literal Swiss village of our dreams, has to be one of the most beautiful sites in Switzerland. The lovely community is set in a gorgeous valley amidst the Swiss Alps, surrounded by rugged cliffs and 72 beautiful waterfalls, including the famed Trümmelbach Falls and Staubbach Falls. There are numerous things to do here no matter the season – go chasing waterfalls, challenge yourself with a climb, or even go skiing or paragliding across the alpine meadows!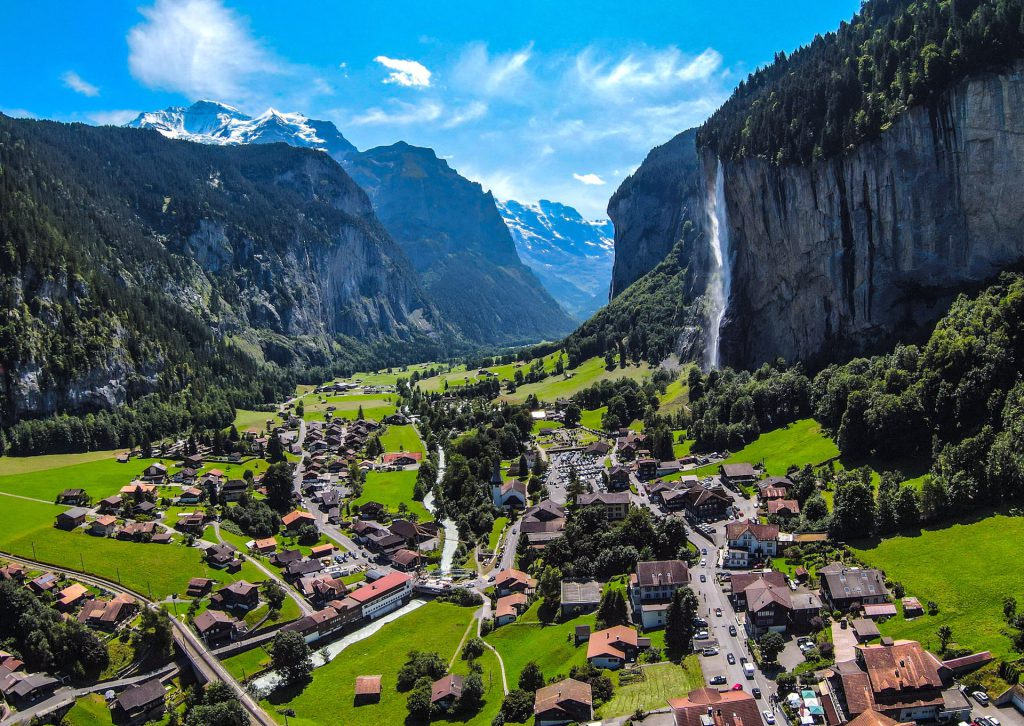 5. Basel
Basel, in terms of popularity, is rarely mentioned. This Rhine-side city has it all: world-class art at some of the country's best galleries, a buzzing food scene, avant-garde structures designed by Pritzker Prize winners, and upbeat cafe culture.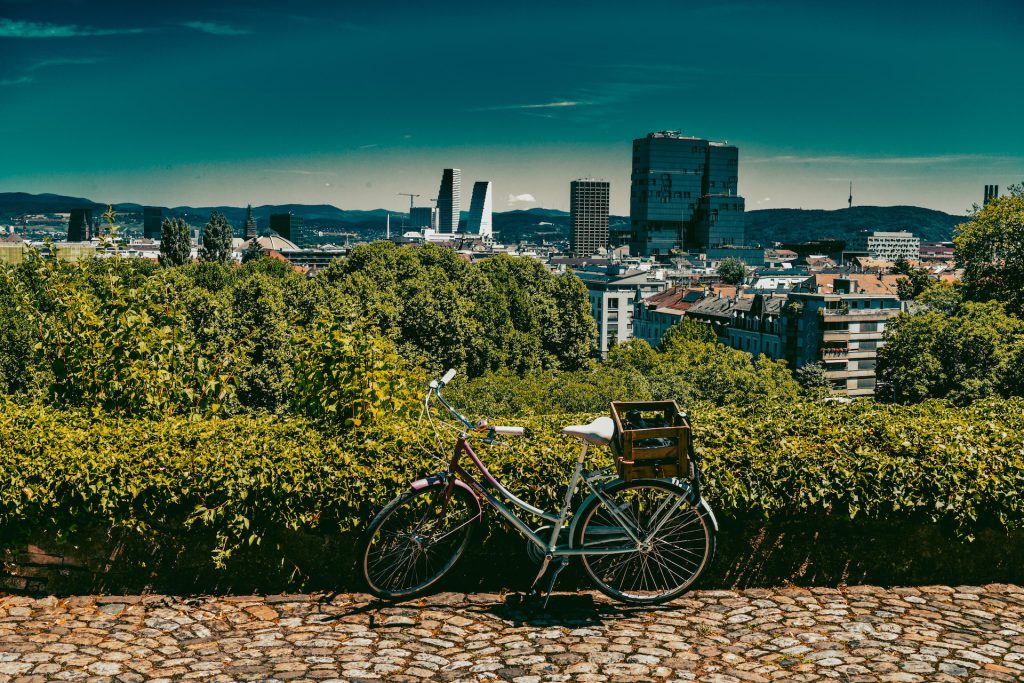 4. Lucerne and Lake Lucerne
Some of the nicest spots in Switzerland are associated with high-adrenaline activities like skiing. The pace of Lake Lucerne is unique. Its beauty is best appreciated by those who take their time and enjoy the view of blossoming mountain flowers, water, and greenery. Walking paths, cog railroads, and cable cars connect the lake's mountain areas. A must-do activity is a visit to the beautiful blue lake framed by the majestic peaks of the Switzerland mountains.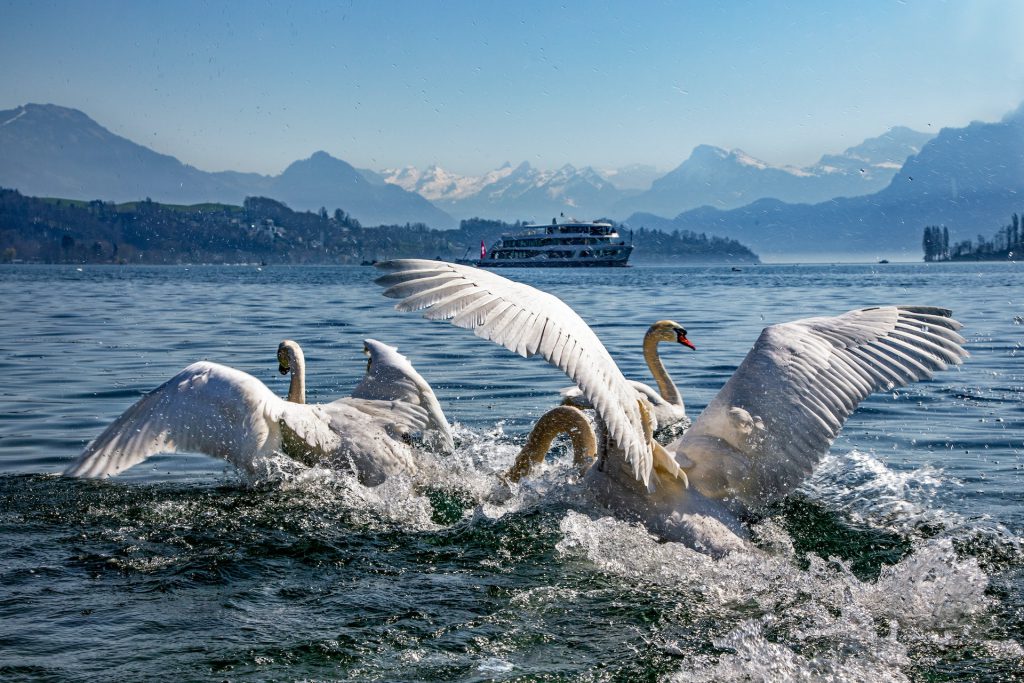 3. St. Moritz
St. Moritz is well-known as one of Switzerland's most picturesque ski resorts. St. Moritz is a must-see if you enjoy winter sports and are looking for the greatest spots to visit in Switzerland. Beyond the slopes, the city has superb skiing and snowboarding options. St. Moritz itself boasts a variety of attractions that make it a great year-round resort. Visitors can enjoy hiking, climbing, mountain biking, and even skiing on the glaciers throughout the summer. The spectacular alpine beauty, with 25 crystal-clear mountain lakes, woods, and glaciers, is the main draw of this mountain city.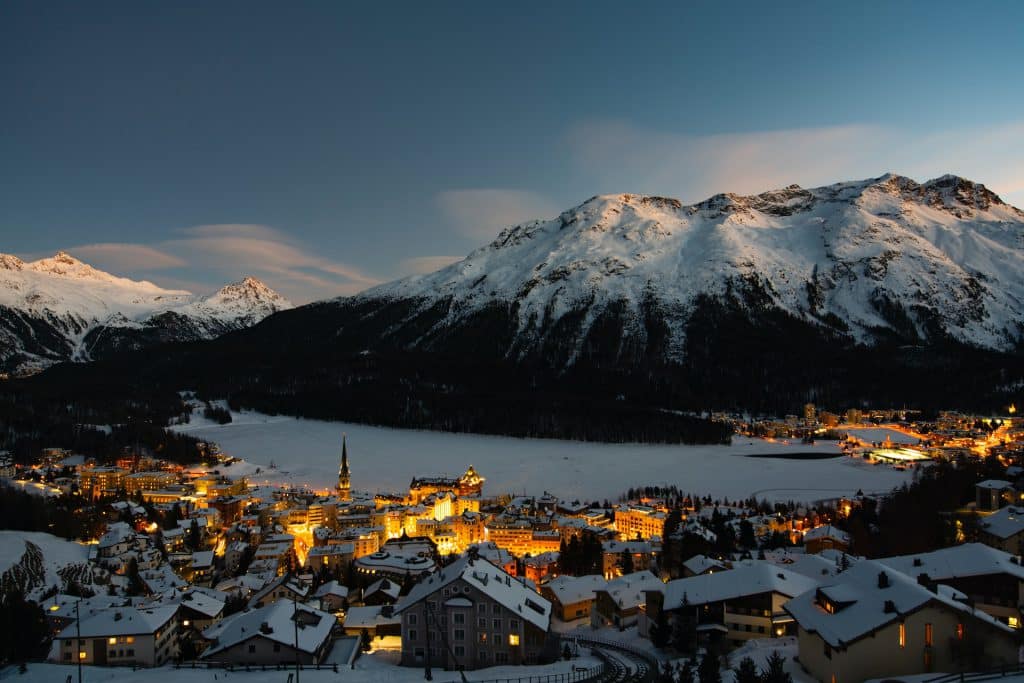 2. The Rhine Falls
Rhine Falls are some gorgeous waterfalls located in Schaffhausen and are known as the largest fall in all of Central Europe. Many tourists visit this Switzerland location between the months of June and July. The main reason for this time period is that the mountain snow melts, allowing you to enjoy the falls from a height of 21 meters. Boat tours can be taken in these falls to experience the scenic views on both sides of the river.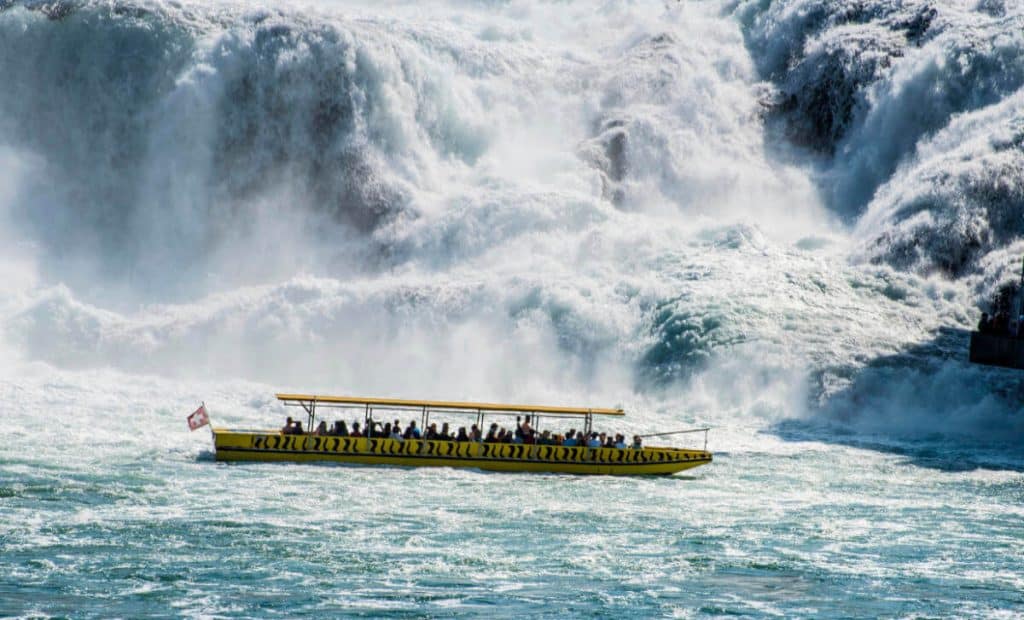 1. Zermatt
Visitors who want to ski or snowboard in the Swiss Alps should go to Zermatt. This little town in the Alps is well-known for holding the Matterhorn (a popular peak that inspired a Disneyland ride) and Switzerland's highest ski resort. Skiers and snowboarders of all kinds can spend most of their vacation on the slopes, which provide breathtaking mountain views. Visitors can ride the Gornergrat train after shredding powder, pick up a slab of handcrafted chocolate from a local shop, or taste cheese fondue at a classic Swiss restaurant.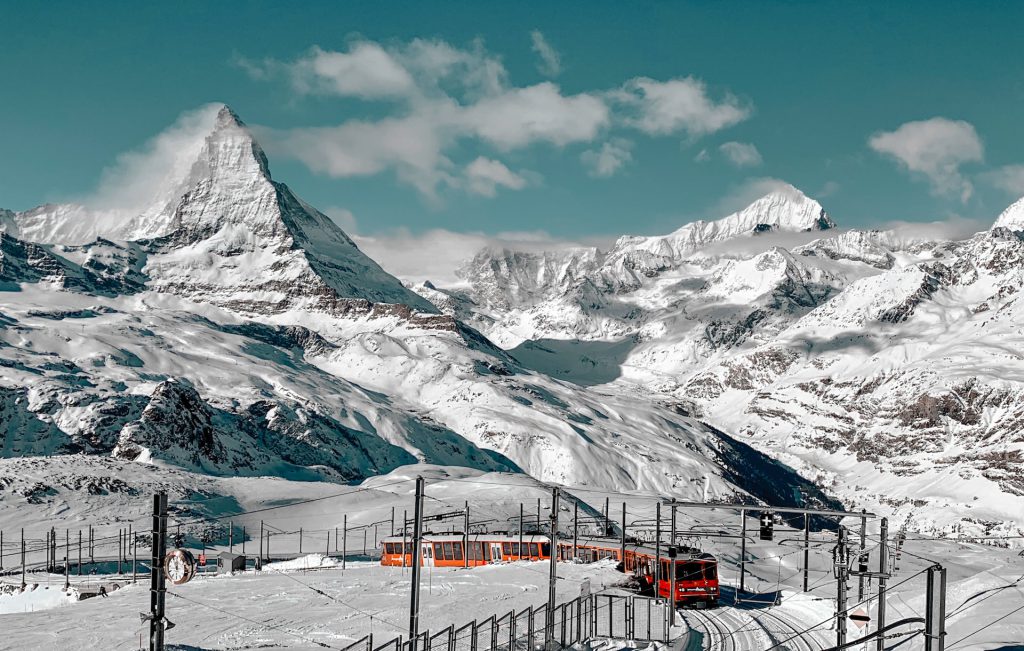 Top 15 Places in Switzerland on a MAP
To fully enjoy your travel to Switzerland, we have listed our top list of cafés in this link: https://www.endlesstourist.com/the-top-10-cafes-in-zurich-switzerland-for-coffee-lovers/ and we have compiled the top hiking locations too in this link: https://www.endlesstourist.com/top-switzerland-hiking-locations/
How excited are you to visit Switzerland and take snaps of these awesome places on your camera? Let us know in the COMMENTS section below, which of these places sparked your interest.