The stunning terrain, lakes, and lakes of Slovenia are well known. It is the perfect spot for individuals who like the great outdoors and adventure. This country is home to several of Europe's best ski resorts, as well as one of the most beautiful lakes in the world.
In Slovenia, roasted potatoes are a common side dish paired with a meat entrée. They are typically served with sausages, stews, sauerkraut, or pork.
The most common soups served are beef soup with noodles, particular vegetable soups, and frequently, mushroom soup. Sunday meat dishes frequently use roasted or fried chicken. Roast potatoes are a traditional side dish with meat dishes in Slovenia. For Slovenians, a salad is a necessity.
We have listed below the popular dishes you might want to try when you visit Slovenia. In no particular order, below are irresistible dishes that you can enjoy while you are in Slovenia.
Poštoklja
Traditional food known as potoklja is primarily consumed in Kobarid and the Soa valley. It is delicious as a main dish, best served with bread on the side, but it also works well as a side dish for meat-based main dishes. The word "tokati," which means "to mash," is the source of the dish's name.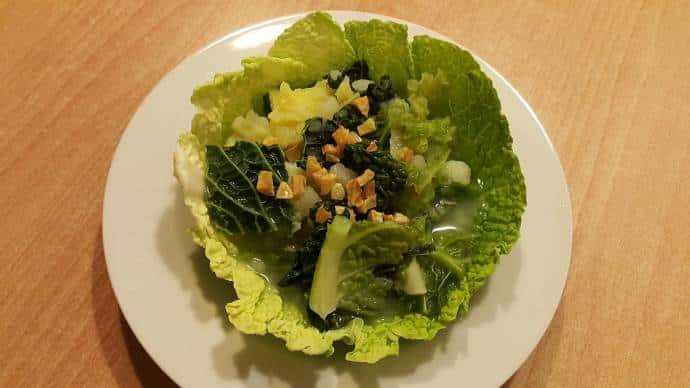 Mežerli
This simple Slovenian dish was historically made during the killing of pigs, veal, or lambs. It typically includes bread, spices, and eggs with cooked offal such lungs and hearts. The mixture is combined to create a mash, which is quickly baked and is best served warm.
Meerli pairs well with bread, boiling potatoes, or potato salad and can be eaten as an appetizer or as a main entrée. The dish is frequently linked to the Koroka region.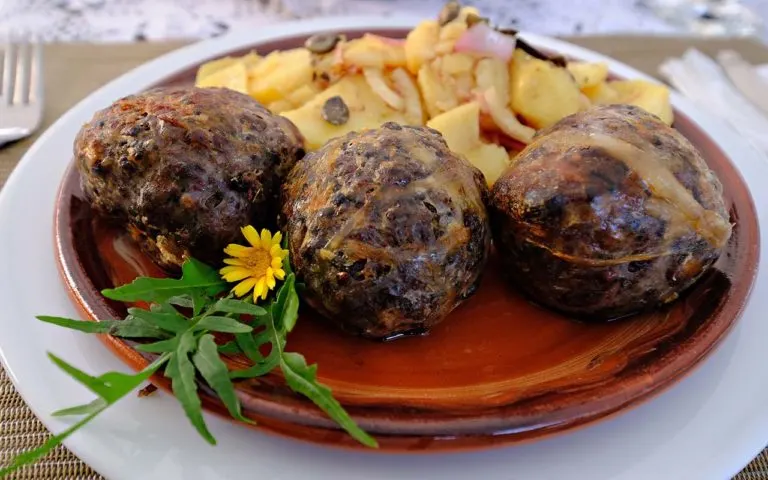 Piranska sol
Piranska sol, which is only found in the salt pans of the Secovlje Salina Nature Park and Strunjan Nature Reserve, is made on a naturally occurring basis of minerals and algae known as petola, which is nurtured to keep sea mud from contaminating the salt.
Nanoški sir
Slovenian cow's milk is used to make the hard cheese known as Nanoki Sir PDO. It is a sizable circular cheese that has a floral pattern printed on it. The only cheese from Slovenia to receive PDO status is this one.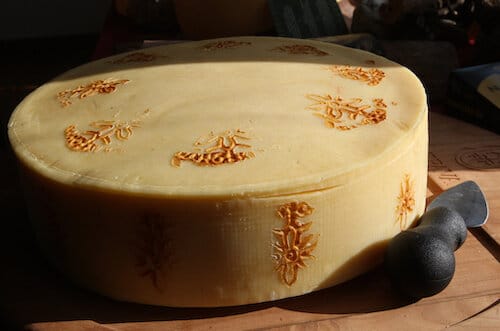 Pohorski lonec
Traditional Slovenian stew called pohorski lonec comes from the Pohorje area. Pork, veal, turkey, potatoes, onions, bacon, porcini, chanterelles, hulled barley soup, pickle juice, and a variety of herbs, including bay leaves, thyme, marjoram, salt, pepper, and garlic, to name a few, are all ingredients in this dish. Chef Darinka Orlanik invented the dish in 1996.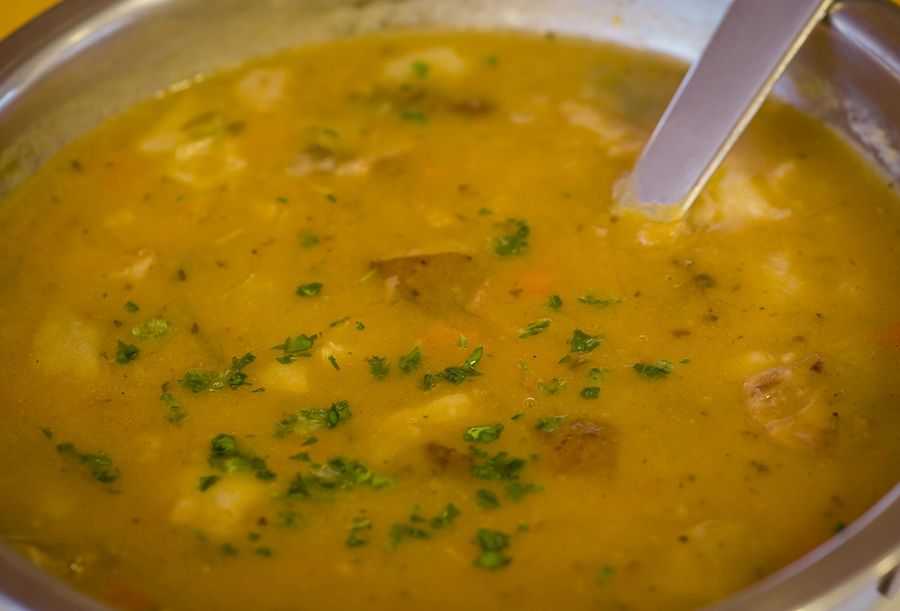 Prleška gibanica
A typical Slovenian cake from Prlekija is called Prleka gibanica. Curd cheese and sour cream are used to make this Gibanica recipe. Eggs, flour, sugar, butter, vinegar, salt, and warm water are other ingredients.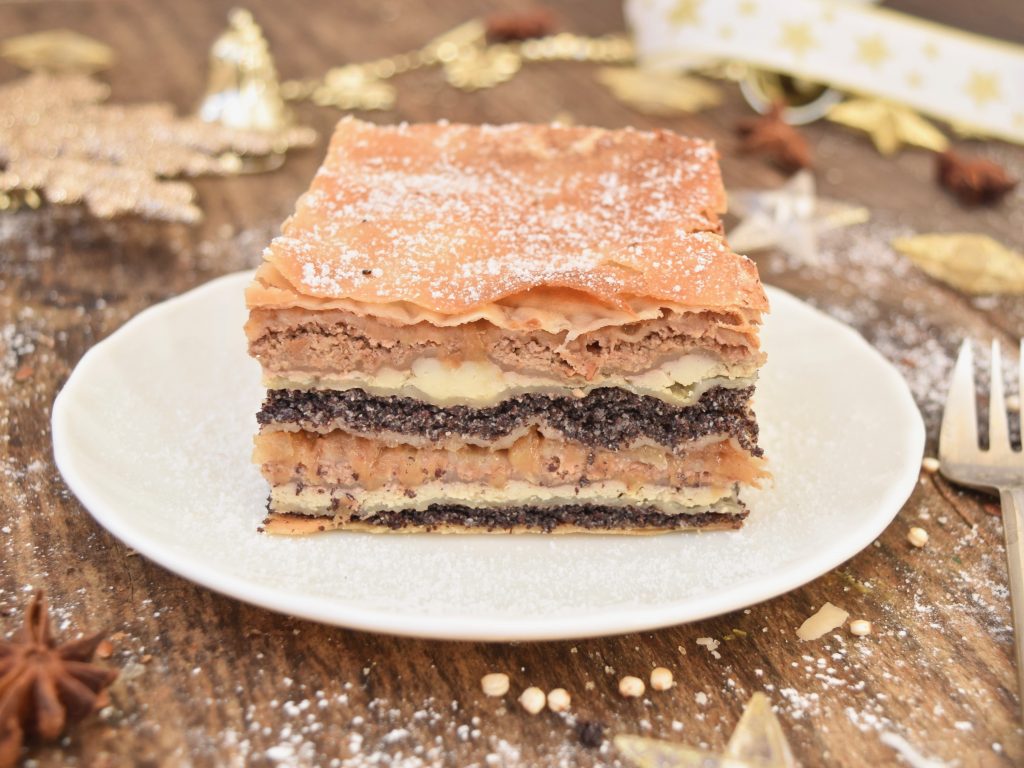 Bohinjski sir
Bohinjski sir is a type of cheese made in Slovenia that is similar to emmentaler. The cheese was created for the first time in 1873 when a Swiss cheesemaker began teaching local shepherds how to produce Swiss cheese. Cow's milk, whether raw or heated, is used to make bohinjski sir.
BELOKRANJSKA POVITICA
Belokranjska Povitica is among Slovenia's most recognizable meals. It is a strudel-like cake that is typically baked for family and community events. Bela Krajina, a hamlet in southeast Slovenia, is where this dish's origins may be traced. This meal comes in both sweet and savory varieties.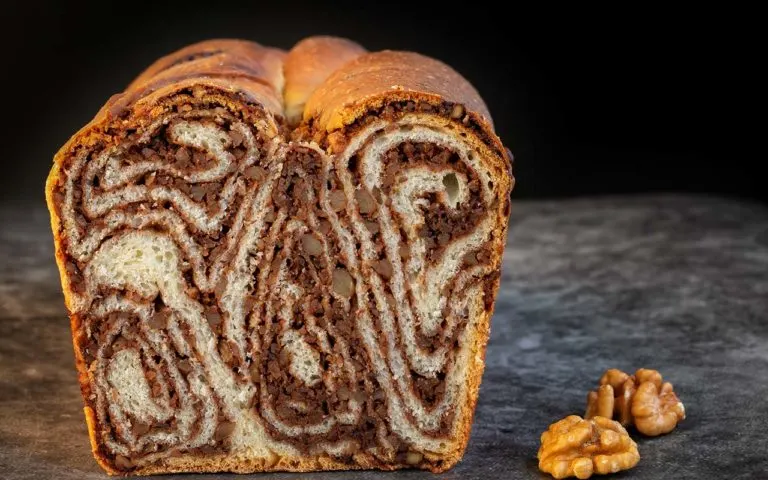 Ajdnek
Ajdnek is a simple Slovenian delicacy made from layers of soft buckwheat bread and sweet walnut filling. The ground walnut filling is enhanced with honey, cinnamon, and vanilla flavour, while the yeasted dough often contains an equal mixture of wheat and buckwheat flour.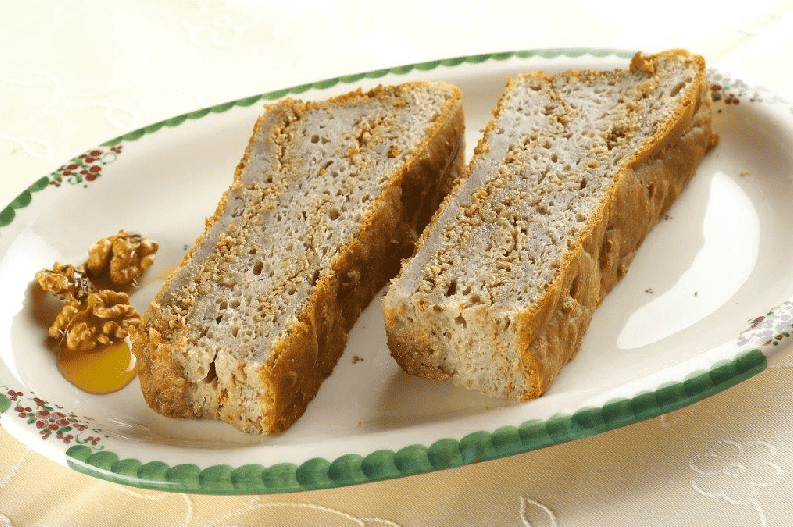 Prekmurska šunka
Prekmurska unka, a smoked and dried ham produced in the Prekmurje region of northeastern Slovenia from a fresh hind leg of hog, has been added to the list of food items with protected geographical indications.
Frtalja
Traditional frtalja is created using flour, eggs, and lots of fresh herbs. It's the ideal lunch, dinner, or snack thanks to the spring onions, cilantro, chives, chile, and dill, as well as a little cheese. You may serve it warm or cold and it goes well with meat, fish, and salads.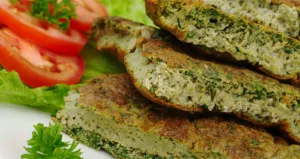 Bujta repa
The national dish of Slovenia is bujta repa. The majority of it was produced in Prekmurje, in Slovenia's northeast. The word "bujta" is derived from the verb "bujti." The meal was initially enjoyed in the winter at the koline, or place of pig slaughter. It was made using fatty pig head, neck, and skin along with tart turnips.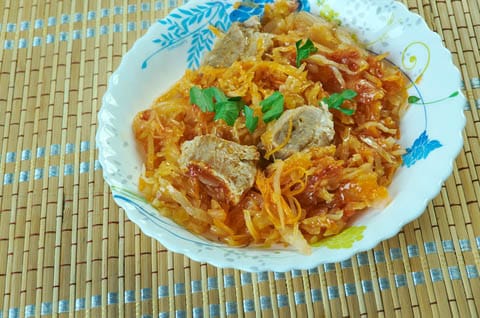 Vipavska jota
A traditional thick soup or stew from the Vipava region of Slovenia is called vipavska jota. Common ingredients include beans, potatoes, sauerkraut, lard, flour, bay leaves, salt, and pepper.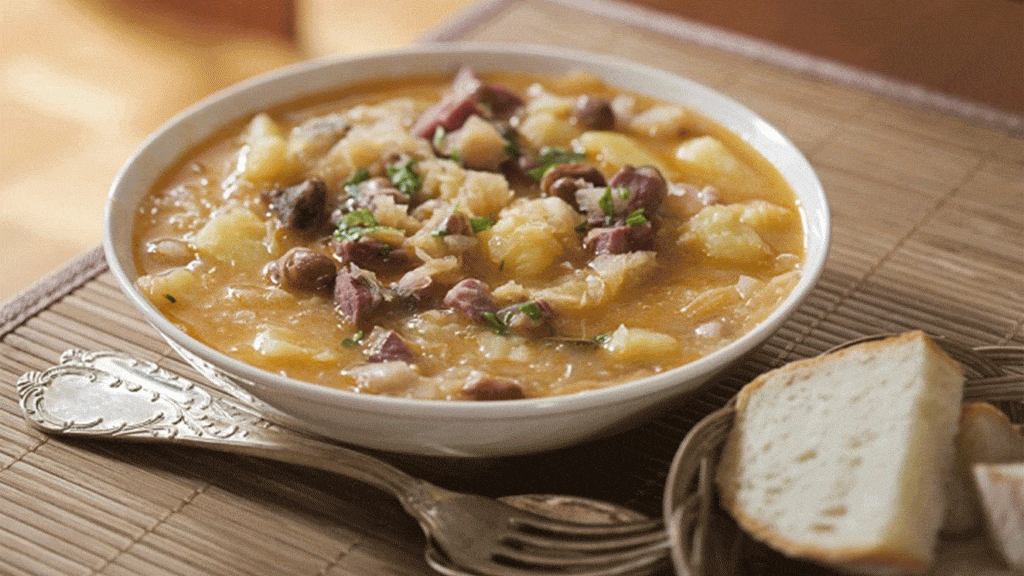 Ajdovi krapi
Ajdovi krapi are customary millet porridge and cottage cheese-filled buckwheat dumplings. They are typically served with sour cream on top and cracklings on top. Ajdovi krapi are frequently served as a side dish, but they can also be eaten as the main meal.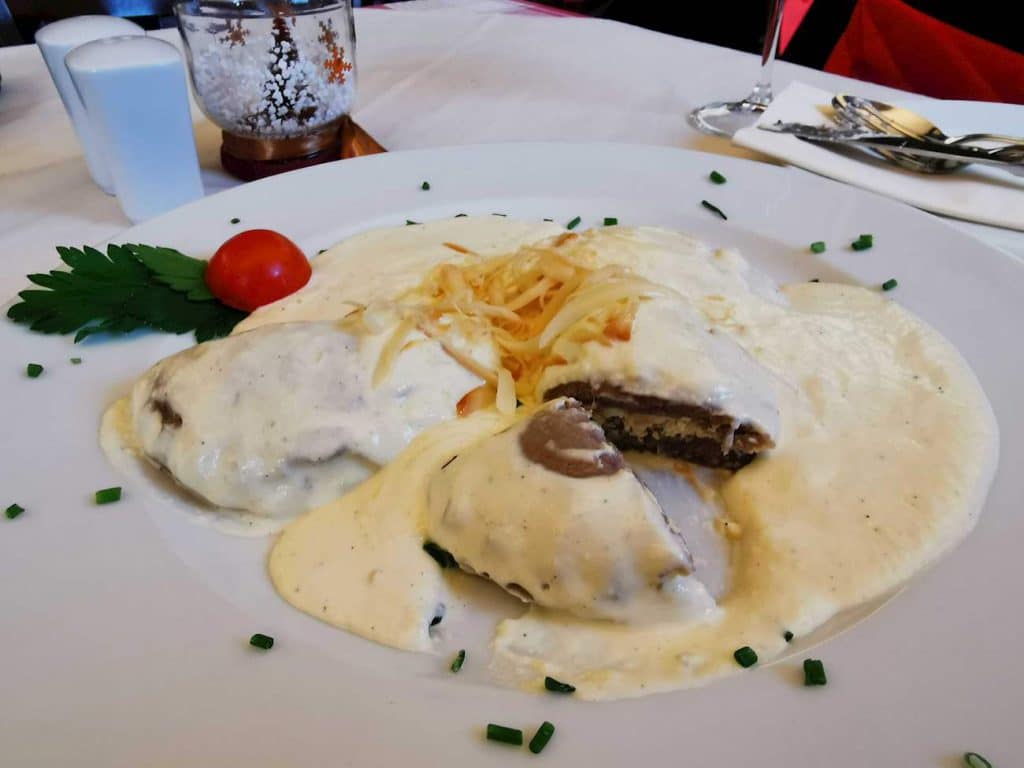 Blejska grmada
A typical Slovenian dessert from the Bled region is called blejska grmada. The sweet topping is produced using milk, eggs, sugar, flour, vanilla sugar, heavy cream, walnuts, chocolate, and fruit like berries, while the base is made with eggs, sugar, flour, baking powder, and cocoa.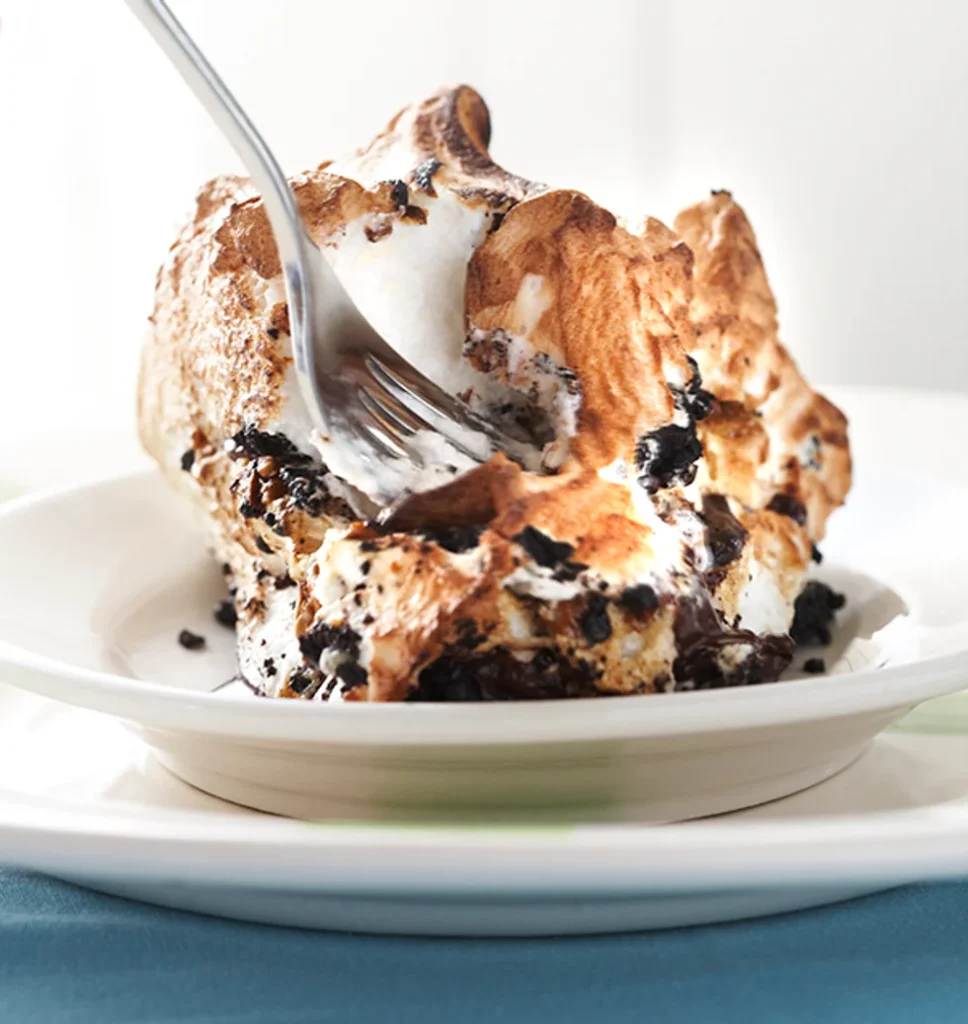 Bakalca
A typical Slovenian cuisine from Idrija is called bakalca. Typically, mutton (and occasionally beef), onions, carrots, white wine, tomatoes, olive oil, bay leaves, thyme, salt, and pepper are used to make this hearty stew. The food is cooked in a pot until the veggies and meat are soft.
This substantial stew is typically served with Idrijski likrofi, a regional delicacy of pasta dumplings.
STRUDELJ
A strudel is a sort of pastry with layers and a filling that is typically sweet but can also be savory. In the 18th century, it spread throughout the Habsburg Empire. Although it is a staple in various Central European cuisines, strudel is a component of Austrian cuisine.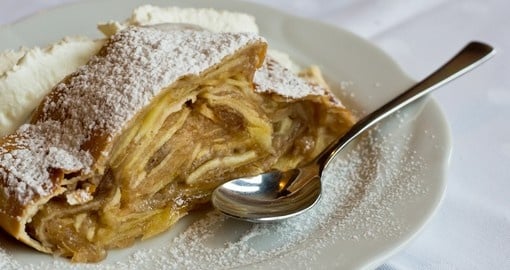 Fižolova mineštra
A typical Slovenian cuisine from Vipava is called fiolova minetra. Beans, pasta, onions, garlic, parsley, celery, bay leaves, paprika powder, olive oil, and tomatoes are the main ingredients in this straightforward bean stew.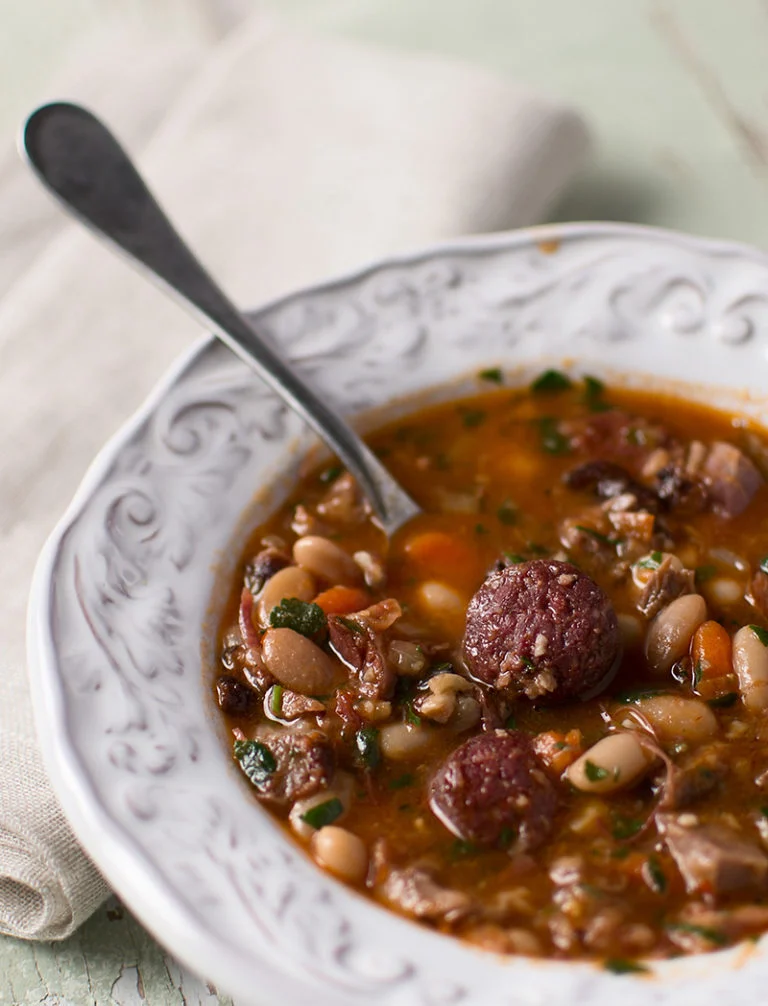 Kraška jota
Kraka jota is a typical thick soup or stew from the Karst region of Slovenia. Sauerkraut, sour turnip, pork ribs, beans, pork sausages, potatoes, stock, onions, garlic, olive oil, paprika, black pepper, salt, thyme, and marjoram are typically used in its preparation.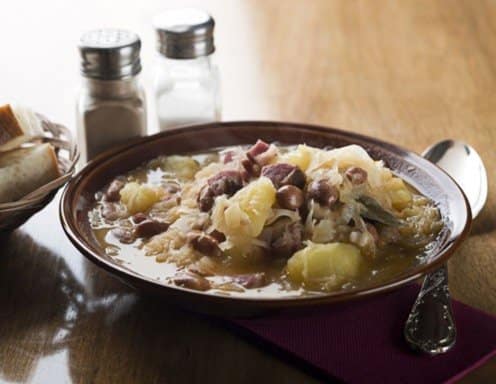 To know more about Slovenia aside from their traditional dishes, we have written an article with the Top 15 Places to Visit in Slovenia.