The capital of Austria, Vienna, is a very attractive city. The majority of this post-Christian metropolis' construction took place between 1740 and 1780, during the reign of Empress Maria Theresa. Franz Joseph is largely responsible for the city's architecture, which is one of the reasons this town is a popular tourist destination. When you visit Vienna, you'll see stunning, verdant vineyards with imposing structures in the baroque and imperial styles.
The price of living in the Austrian capital can be high, especially when compared to its neighbors to the east. Whether you reside in the city or are simply visiting, you may take full advantage of it by following these suggestions.
Activities and festivities
Peterskirche or the student performers at Vienna's University of Music and Performing Arts, frequently offer free concerts.
A few free annual events that you should put on your calendar include the Summer Night Concert at Schönbrunn Palace, the Gürtel Nightwalk, and the Danube Island Festival, which are on the more contemporary and upbeat end of the musical spectrum.
Standing tickets for performances at Vienna's State Opera can be reasonably priced, but free is better than reasonably priced, so take advantage of the summer's free Opera Live festival. Or use Opera's free streaming tool to make your own DIY version.
Take a hike
Check out local favorites like the Prater park, the expansive Danube Island, or a stroll along the Danube Canal to take advantage of the capital's many free green spaces.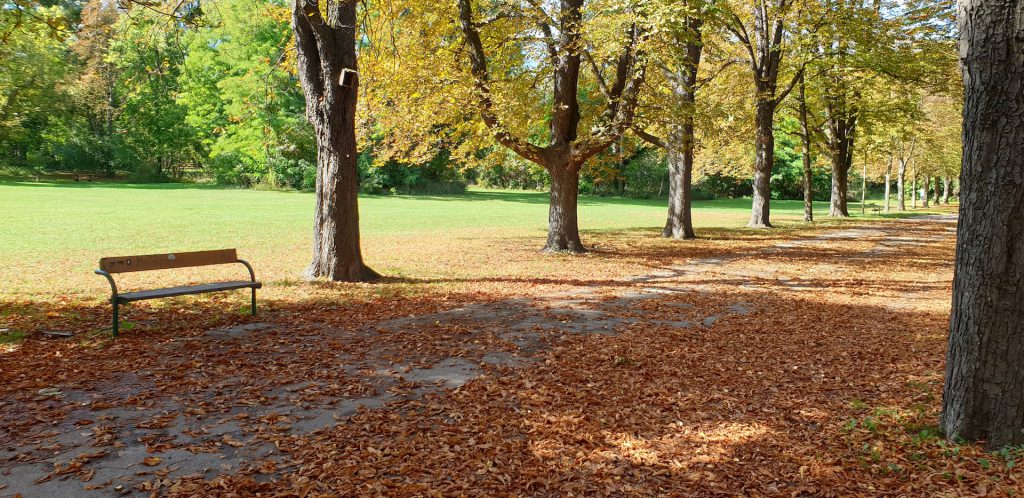 There are 11 city hiking paths, or Statwanderwege, in Vienna for longer strolls. Each of these round trips, which vary in length from 5 to 13 kilometers, is clearly marked. Before you start, pick up a stamp card, and for each walk you do, get a stamp—free souvenir alert! The first and fourth walks are likely the most scenic if you only have a short amount of time in Vienna.
Enjoy a bird's-eye view of the city.
Many tourists flock to St. Stephen's Cathedral's tower, the Danube Tower, or a posh rooftop bar for views of the city, but there are many places to do so without spending a dime.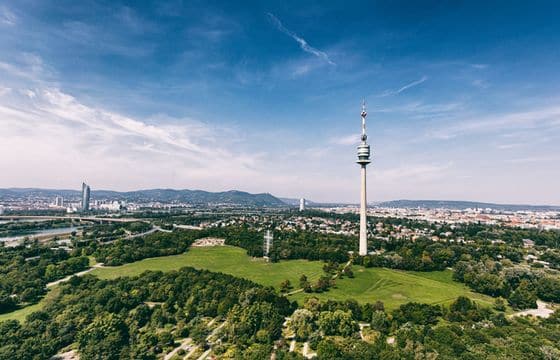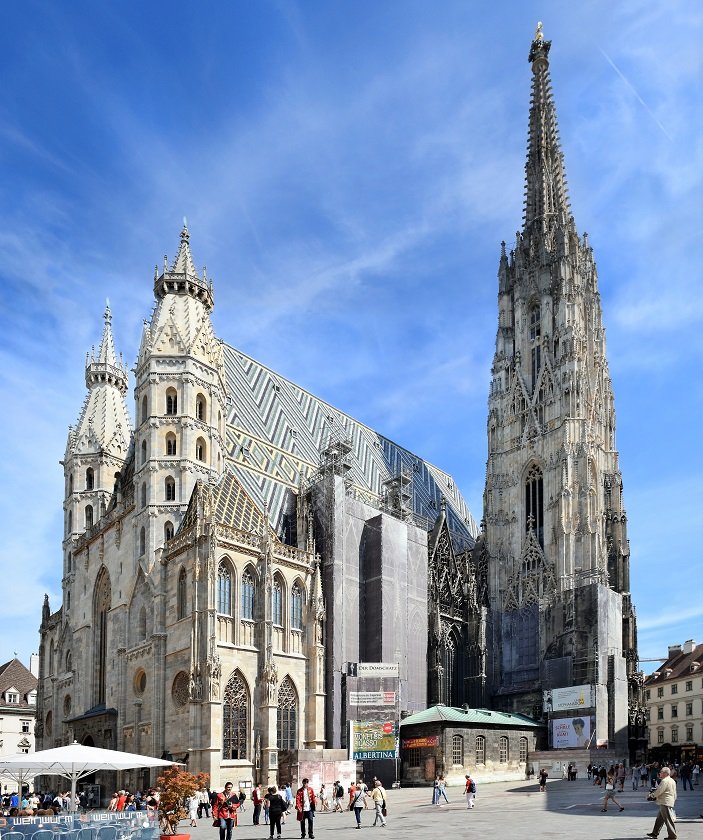 The MQ Libelle, a terrace at Museumsquartier open every day except Tuesdays from April to October, and the rooftop of Ikea near the Westbahnhof are two places to get beautiful views of the city without paying the inflated pricing of most rooftop restaurants.
Both the Schönbrunn and Belvedere palaces' gardens, which are open to the public for strolling, provide pleasing views of the city.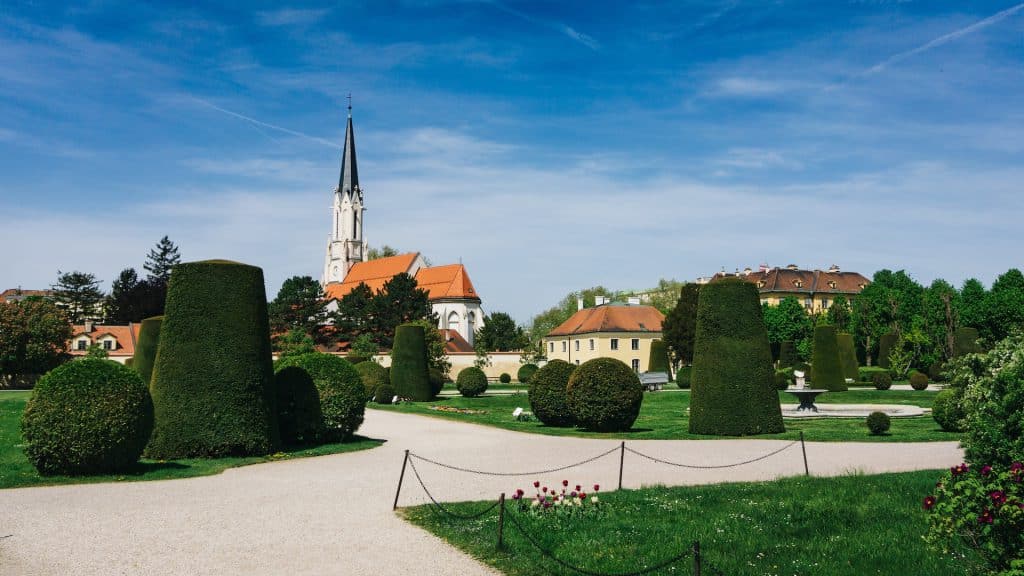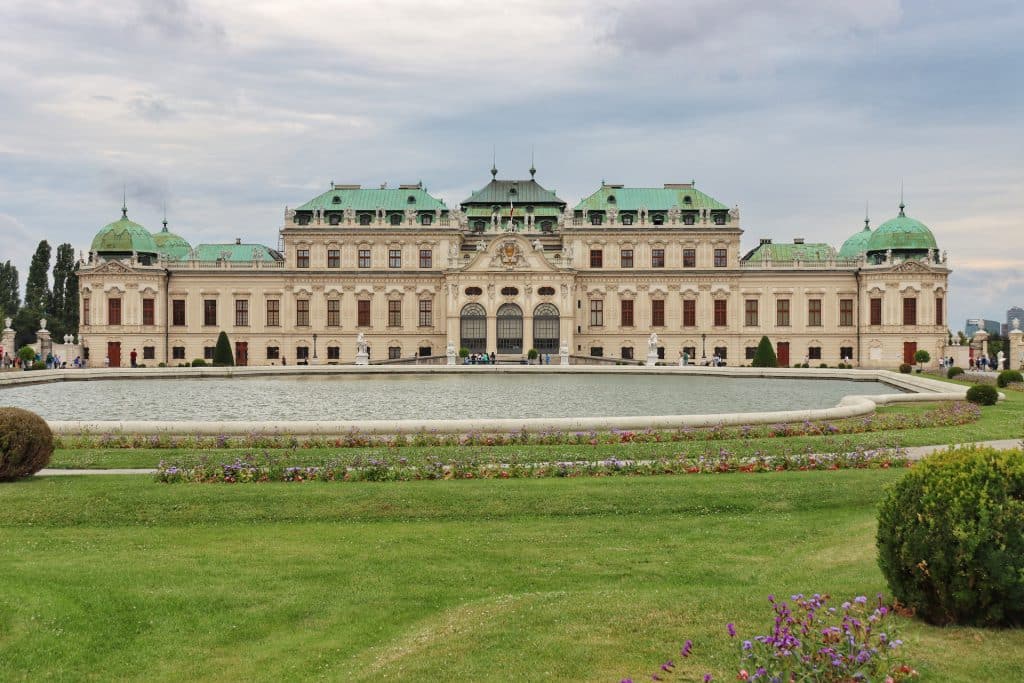 Traveling on a tight budget
The Schönbrunn castle park and the Gloriette, the breathtaking Belvedere Palace gardens, some portions of St. Stephen's Cathedral, and the castle itself are just a few of Vienna's most breathtaking attractions that are free to see.
Some of the most well-known museums can cost close to €20 for people without a student or senior discount, but venture off the beaten path and concentrate on the several museums that provide free admission every first Sunday of the month or all year long.
After paying a one-time registration cost of €1, you can use the Citybikes for trips lasting up to an hour to move from one attraction to another. They can be rented more than once per day, but you must wait at least 15 minutes between each rental so that the one-hour time limit resets.
Visit the Museum of Applied Arts
With its impressive collection of museums and galleries featuring modern art, Vienna is a top destination for art lovers. The magnificent Museum of Applied Arts is located close to Wien Mitte. This one features a number of rooms devoted to examining various artistic techniques and styles. You can view artworks from many time periods and techniques, such as Renaissance, Baroque, Art Deco, and Orientalist, in one location.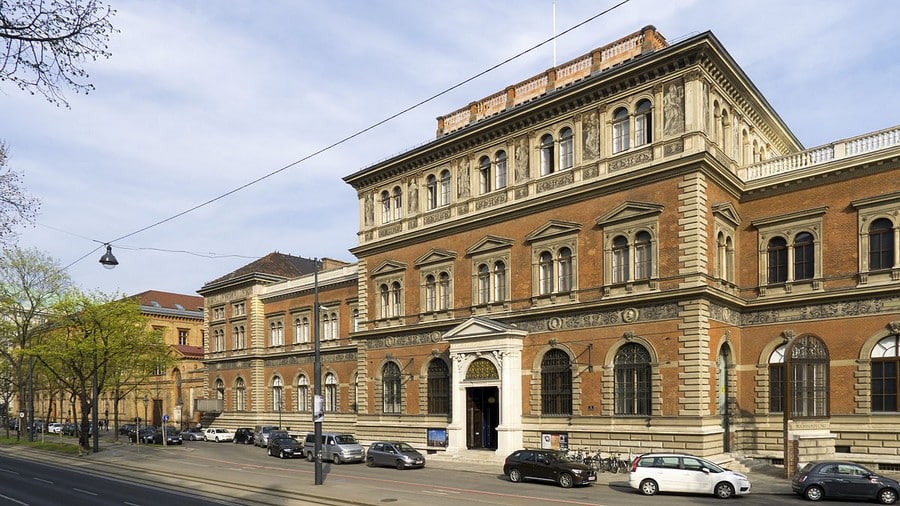 The excellent permanent collection of this gallery includes sculptures, furniture, pictures, and exhibitions in addition to paintings. Only guests under the age of 19 are admitted free to this event, but regular admission tickets are quite reasonably priced.
Try Naschmarkt Samples for Free
The Naschmarkt has all the finest regional cuisine you could ever want. With its 120 kiosks offering a variety of food and beverages like wine, pastries, cheese, spices, and meats, this is an excellent spot to grab an inexpensive lunch.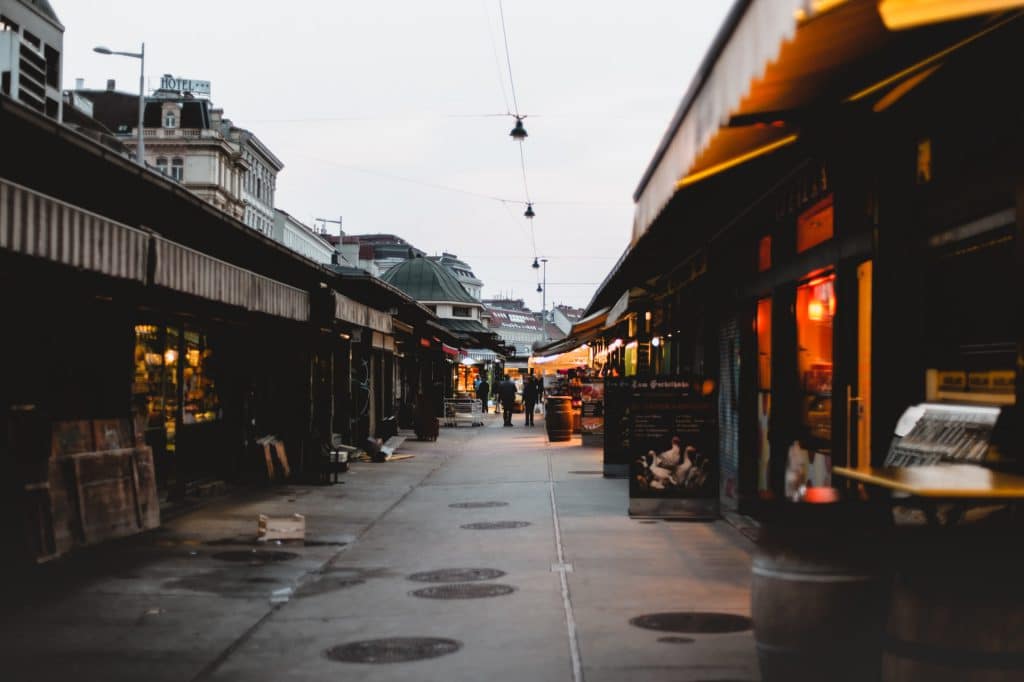 You can sample wonderful Austrian foods like shakshuka, a traditional meal comprised of eggs and vegetables, and tabbouleh, a Lebanese salad. You can visit the nearby flea market on a Saturday if you happen to be there.
Visit Belvedere Palace Gardens
One of the free activities in Vienna is to visit the Belvedere Gardens, which have been around since the 18th century. Three tiers of exquisitely landscaped trees, flowers, and greenery make up these historic baroque-style gardens that link the Upper and Lower Belvedere Palaces.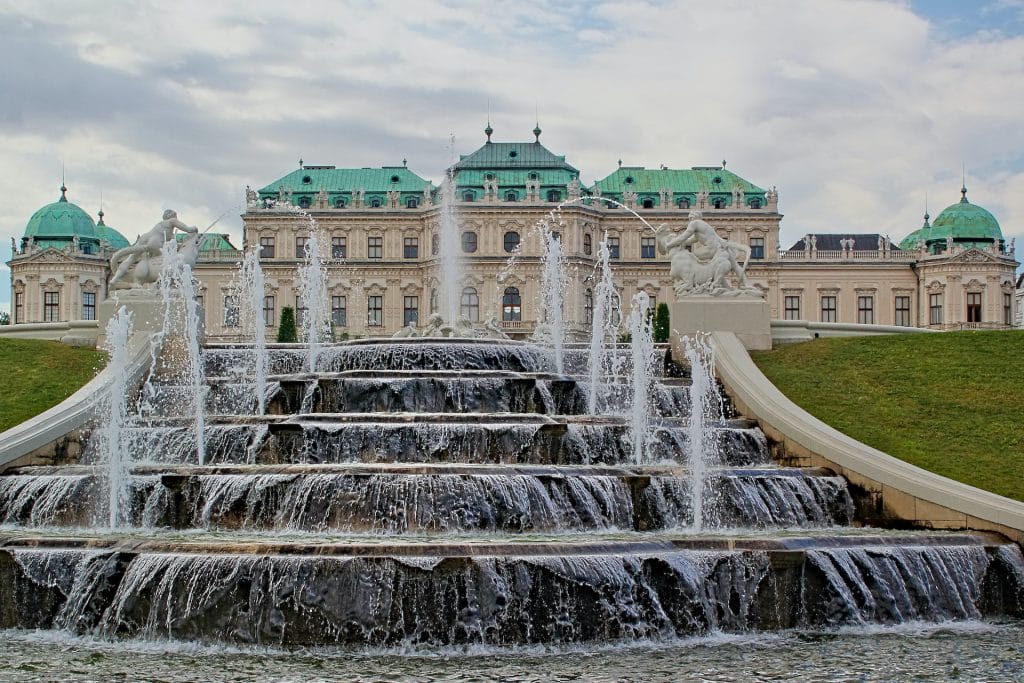 There are elaborate fountains, cascading pools, staircases, and sculptures of water nymphs in the lovely grounds. A talented French style architect named André le Nôtre's student constructed the grounds. Since 1780, the gardens have been available for visitors to explore from early in the morning until late at night.
Visit the Danube Island
Visits to Danube Island are enjoyable and cost nothing. This tiny island serves as a fantastic location to unwind and mingle, while also helping the neighborhood flood protection system. You may take a stroll along the Danube Canal, relax on the artificial beaches, or play sports in the neighboring fields.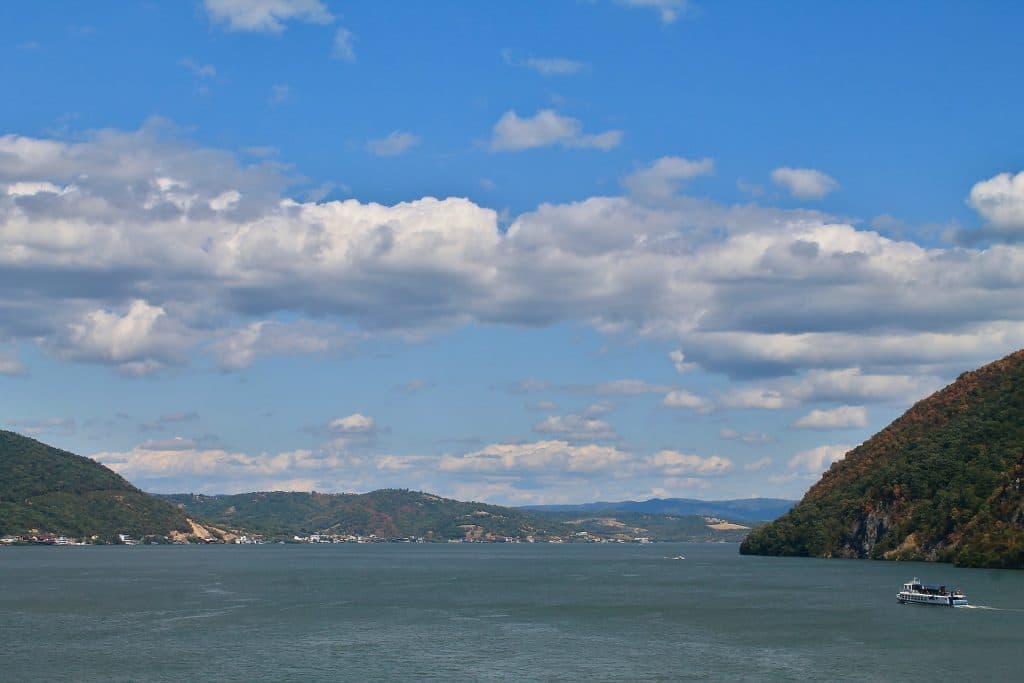 If you merely want to spend some time outside, this location also features a variety of routes and trails that are ideal for walking, running, rollerblading, or bicycling. It's a nice place to have a picnic or a barbecue, and there are sailing facilities there as well.
Experience Karlsplatz Yuletide Market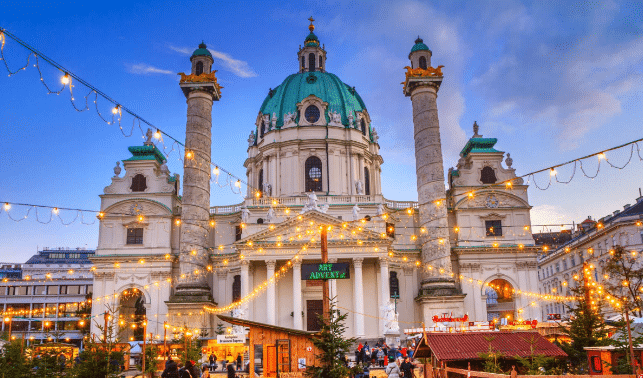 This is one of the largest Christmas markets in the city and a great place to learn about Vienna's culture for nothing. The market is a family-friendly activity that is open from mid-November to late December and features farm animals that visitors can pet and straw piles for young children to play in.
The mood at this event will be joyful, especially with the live music being performed on stage. The U-Bahn, an ornately designed structure located by the square, offers a stunning example of Art Nouveau architecture in the same location.
Popfest Wien Festival
The Popfest Wien Festival is a good place to go if you're looking for more contemporary live entertainment. With indoor and outdoor stages available, this free festival can be attended in all weather. You can listen to some of the most well-liked contemporary music in Austria, such as hip-hop, pop, and related songs.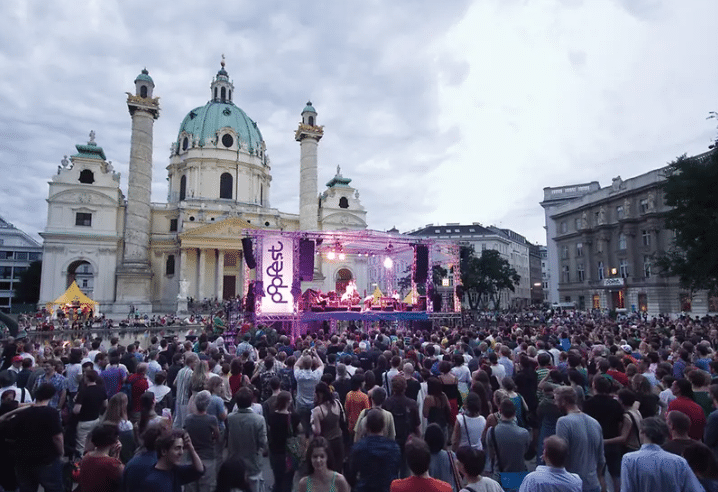 The festival takes place in Karlsplatz Square around the end of July and lasts for a number of days. Established performers can perform for the public at these free events, and up-and-coming musicians can gain exposure.
Visit the Stephansdom Cathedral
The enormous Gothic structure is located in the heart of Vienna and continues to be a well-known landmark. Although the majority of the cathedral's foundation dates back to 1137, it was primarily rebuilt in the 13th century, and over time, it has undergone modifications and additions. The outside of the cathedral is decorated with baroque details.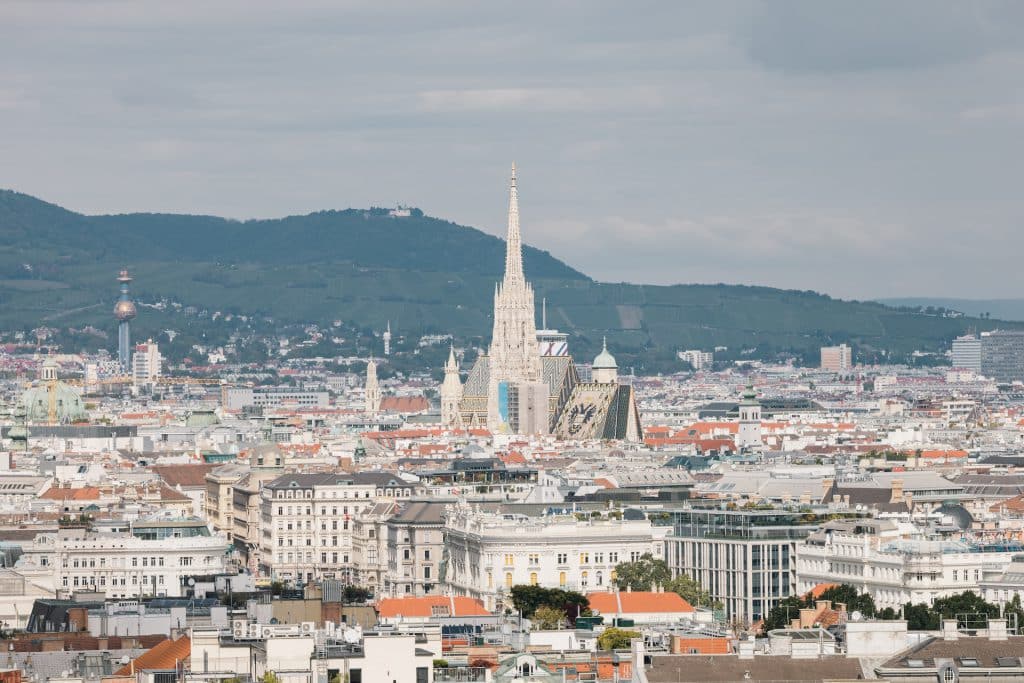 The spectacular building's outside and some of its interiors are both free to view. If you're prepared to pay, you can go on a fun subterranean trip or a guided tour of Stephansdom's treasures and artifacts to learn more about the structure.
There are more free things to do in Vienna, but these are the ones we recommend helping you plan your budget trip to this magnificent country. If you wish to include more about your experience on our list, feel free to comment below! Have a happy and exciting adventure!
You may also read our article on the 25 Best Places to visit in Europe.