Fun-Filled Activities and Family-Friendly Tips
Leuven, a picturesque city in Belgium, is not only known for its rich history and vibrant culture, but also for being incredibly family-friendly. With many engaging activities for kids, it's the perfect destination for a memorable family outing.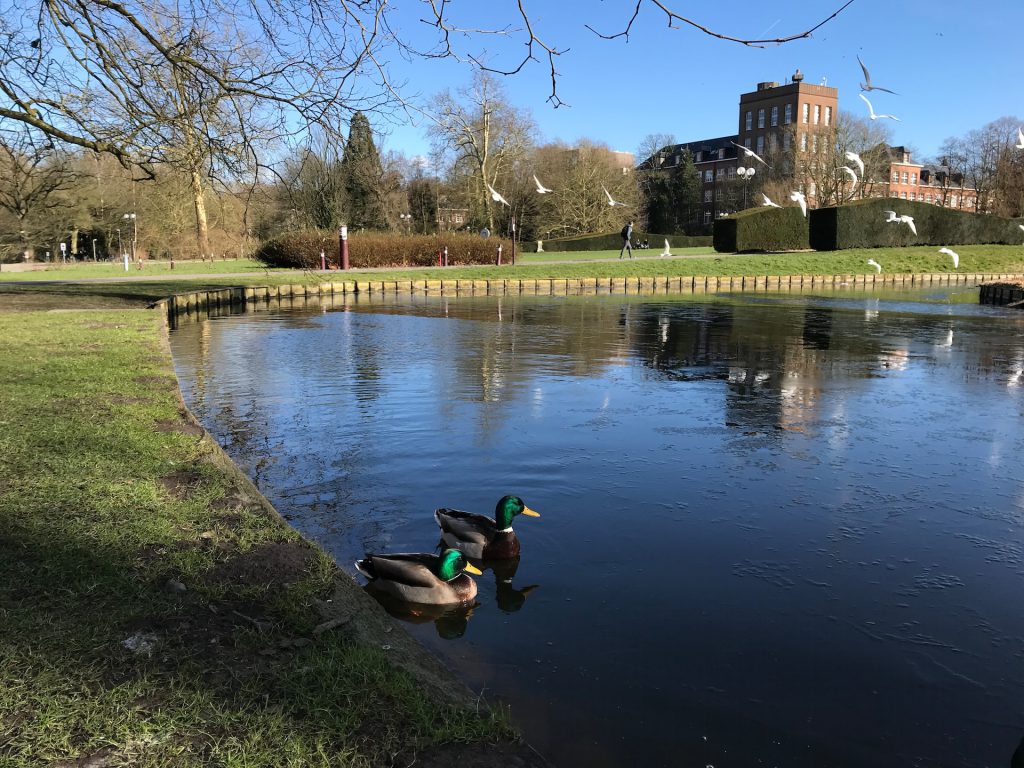 Here are seven fantastic activities to enjoy with your little ones in Leuven and some essential information for a safe and convenient visit.
1. Visit the Abbeys
Address: Abdij van Park 7, 3001 Leuven, Belgium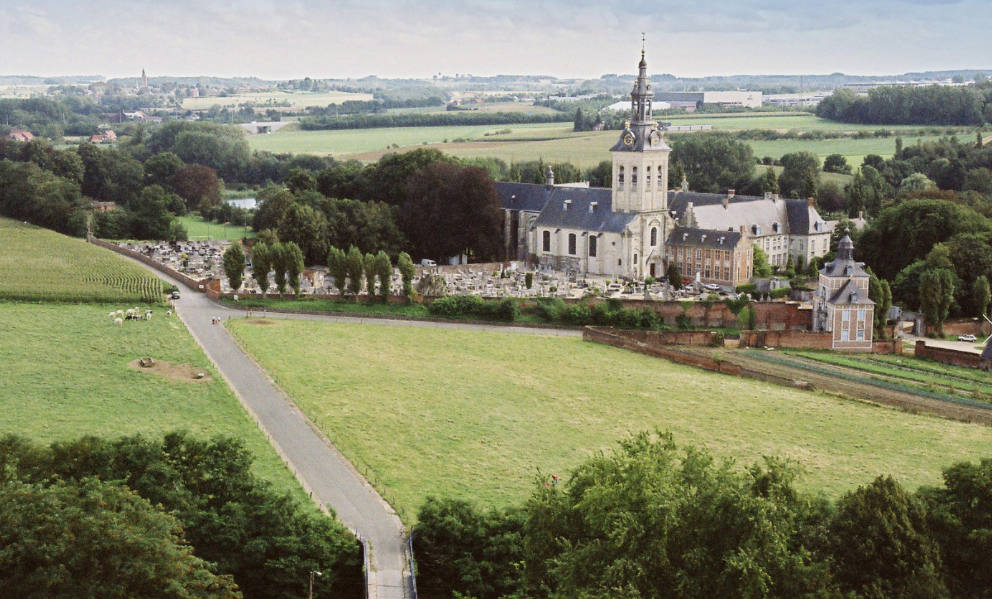 Leuven is home to several historical abbeys, including the notable Abdij van Park. Creating an educational and safe experience is essential when visiting abbeys with kids. Explore the abbey's grounds and gardens while respecting the rules and historical significance.
Leuven's abbeys often have guided tours suitable for all ages, offering a chance to learn about their rich history.
Safety Tip: Abbeys typically have open spaces, making keeping an eye on your children relatively easy. Explain the importance of respecting the historical site and maintaining a safe distance from fragile artifacts and structures.
Parking: Most abbeys in Leuven offer on-site or nearby parking areas, ensuring convenience for families.
Nearby Dining: There are often quaint cafés and restaurants near abbeys where you can enjoy a meal or a snack with your family.
2. Provinciedomein Kessel-Lo
Address: Holsbeeksesteenweg 21, 3010 Leuven, Belgium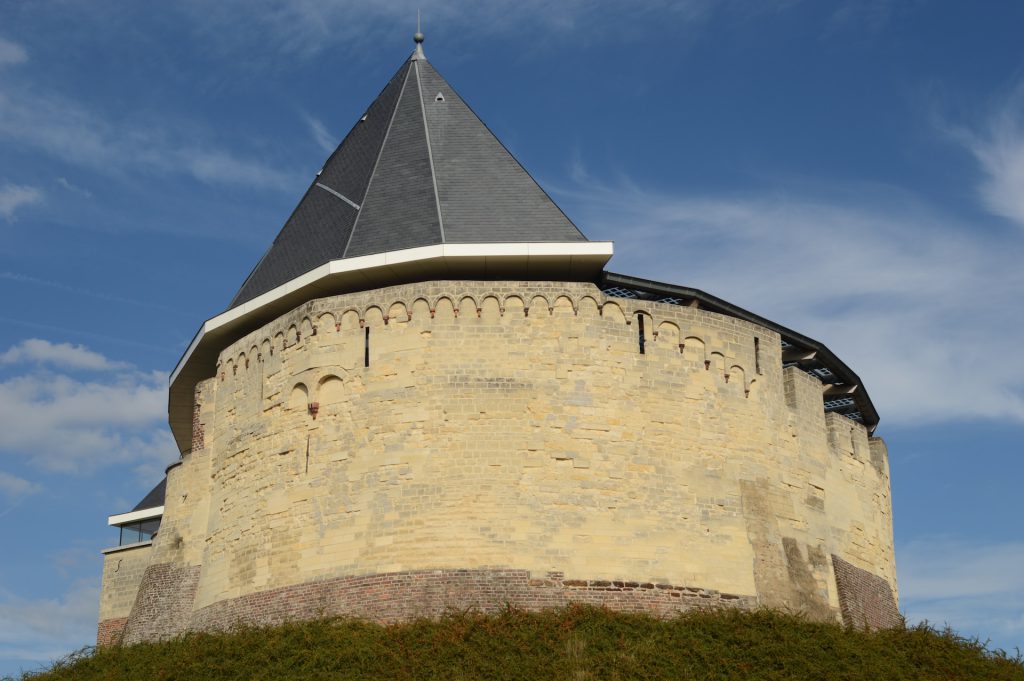 For an active family adventure, head to Provinciedomein Kessel-Lo. This extensive park offers playgrounds, walking trails, and a lovely lake for boating and picnicking. Kids can enjoy the playground equipment, and parents can appreciate the beautiful natural surroundings.
Safety Tip: While enjoying activities around the lake, ensure your children stay within designated areas and follow safety guidelines. Life jackets are often provided for boating activities.
Parking: Ample parking is available at Provinciedomein Kessel-Lo, making it convenient for families.
Nearby Dining: You'll find several kiosks and eateries within the park, offering refreshments and snacks for a quick bite.
3. Sint-Pieterskerk
Address: Grote Markt 1, 3000 Leuven, Belgium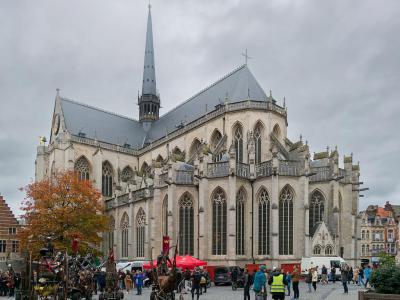 Sint-Pieterskerk, a majestic church in Leuven, provides a historical and architectural experience. Children can explore the beautiful stained-glass windows and learn about this grand structure's cultural and religious significance.
Safety Tip: Keep a close eye on your children, as churches can have narrow corridors and steep steps. Be respectful of the religious setting and avoid loud noises.
Parking: There is limited parking around Sint-Pieterskerk, so consider using nearby public parking facilities and walking to the church.
Nearby Dining: Numerous cafés and restaurants can be found in the vicinity, offering a range of dining options.
4. Sportoase Leuven
Address: Philipssite 6, 3001 Leuven, Belgium
If your kids have a lot of energy to burn, Sportoase Leuven is the place to be. These sports and recreation centers offer swimming, indoor, and fitness facilities. The kids' area includes water slides and splash zones for hours of water-based fun.
Safety Tip: Always observe safety rules, especially when kids are in the water. Lifeguards are typically present, but it's crucial to supervise your children at all times.
Parking: Sportoase Leuven offers ample parking facilities on-site.
Nearby Dining: The center has a cafeteria where you can enjoy refreshments and light meals, ideal for a quick refuel after your active adventures.
5. UNIVERSITY LIBRARY
Address: Tiensestraat 41/bus 3404, 3000 Leuven, Belgium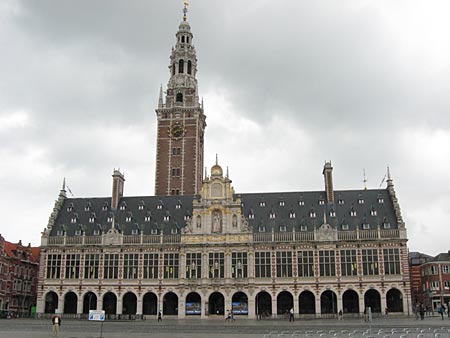 With its impressive modern architecture, Leuven's University Library may seem like an obscure choice for kids, but it can be inspiring. The futuristic building and its vast collection of books can spark an interest in literature and knowledge.
Safety Tip: Encourage children to respect the library's tranquil atmosphere and avoid loud talking or running inside.
Parking: You'll find parking garages in the city center within walking distance of the University Library.
Nearby Dining: Explore the nearby streets for restaurants and cafés serving delectable dishes.
6. M-Museum
Address: Leopold Vanderkelenstraat 28, 3000 Leuven, Belgium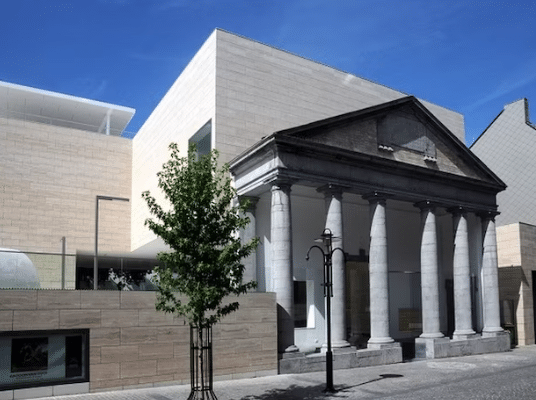 M-Museum is a beautiful cultural destination in Leuven. It features a diverse collection of paintings, sculptures, and contemporary exhibits. The museum often hosts family-friendly events and interactive displays to engage children.
Safety Tip: While exploring the museum, remind your children to be careful around the artwork and to respect the museum's rules.
Parking: City Center parking facilities are your best bet for visiting M-Museum.
Nearby Dining: Numerous restaurants and eateries in the city center offer various dining choices.
7. Kruidtuin
Address: Kapucijnenvoer 30, 3000 Leuven, Belgium
Kruidtuin, the Botanical Garden of Leuven, is a tranquil oasis in the city center. The beautifully landscaped gardens house various plants, making it an excellent place for a stroll. The butterfly garden is a highlight, allowing kids to observe these beautiful insects up close.
Safety Tip: Ensure that children do not touch or disturb the plants and wildlife within the gardens, and be cautious around any signage indicating restricted areas.
Parking: City center parking facilities are easily accessible from Kruidtuin.
Nearby Dining: Several cafés and restaurants in the city center offer delightful dining options for families.
In Leuven, the safety and comfort of families are a top priority. These family-friendly activities and the accompanying safety and logistical information will make your visit enjoyable and memorable.
Embrace the city's rich history, culture, and natural beauty while creating cherished family moments in Leuven.