Mallorca, Spain's most prominent of the Balearic Islands, is a popular tourist destination known for its stunning beaches, vibrant nightlife, and picturesque landscapes. 
Before you embark on your journey to this Mediterranean paradise, here are some essential things to know to make your trip to Mallorca memorable.
Weather
Mallorca enjoys a Mediterranean climate, with hot summers and mild winters. Summers are dry and sunny, with temperatures ranging from 25 °C to 35 °C (77 °F to 95 °F). Winters are mild, averaging around 15 °C (59 °F). Packing sunscreen, hats, and lightweight clothing for your summer visit is advisable, while a light jacket might come in handy during the cooler months.
Language
The official language of Mallorca is Spanish. However, English and German are widely spoken in most tourist areas due to its popularity as a tourist destination. Learning a few basic Spanish phrases to interact with the locals and enhance your experience is always helpful.
Currency
The currency used in Mallorca is the Euro (€). Most businesses accept credit cards, but carrying some cash is recommended, especially for smaller establishments and street vendors. ATMs are readily available throughout the island.
Transportation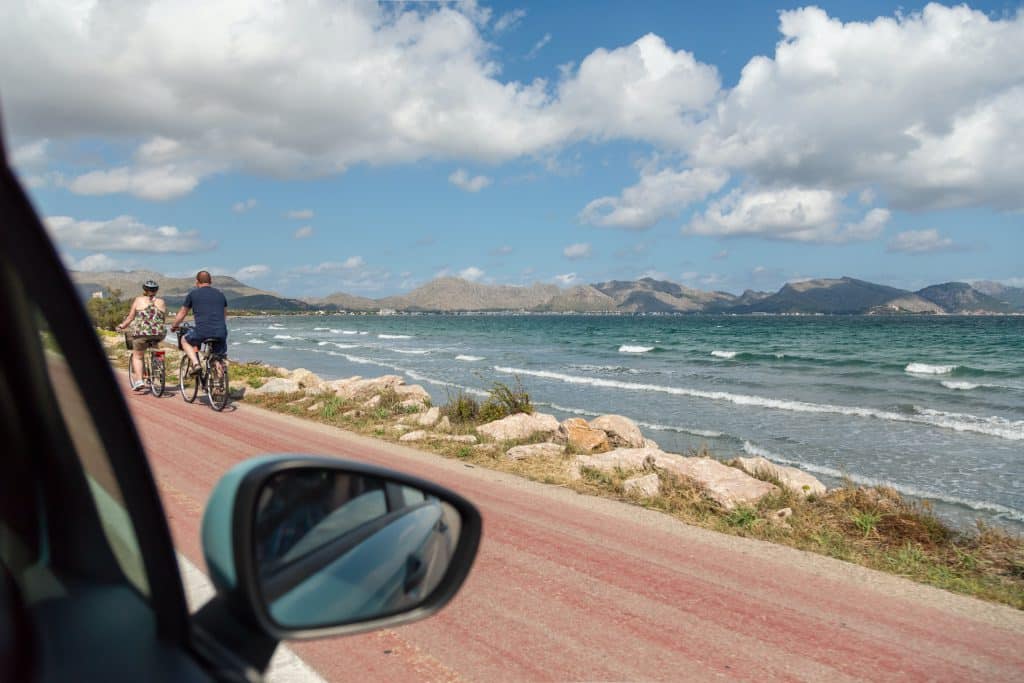 Mallorca has a well-developed transportation system, making it easy to get around. Palma de Mallorca, the island's capital city, has an international airport serving as the island's main gateway. Public buses, taxis, and car rentals are all popular options for exploring Mallorca. Bicycles and scooters are also available for rent, providing a convenient way to navigate smaller towns and coastal areas.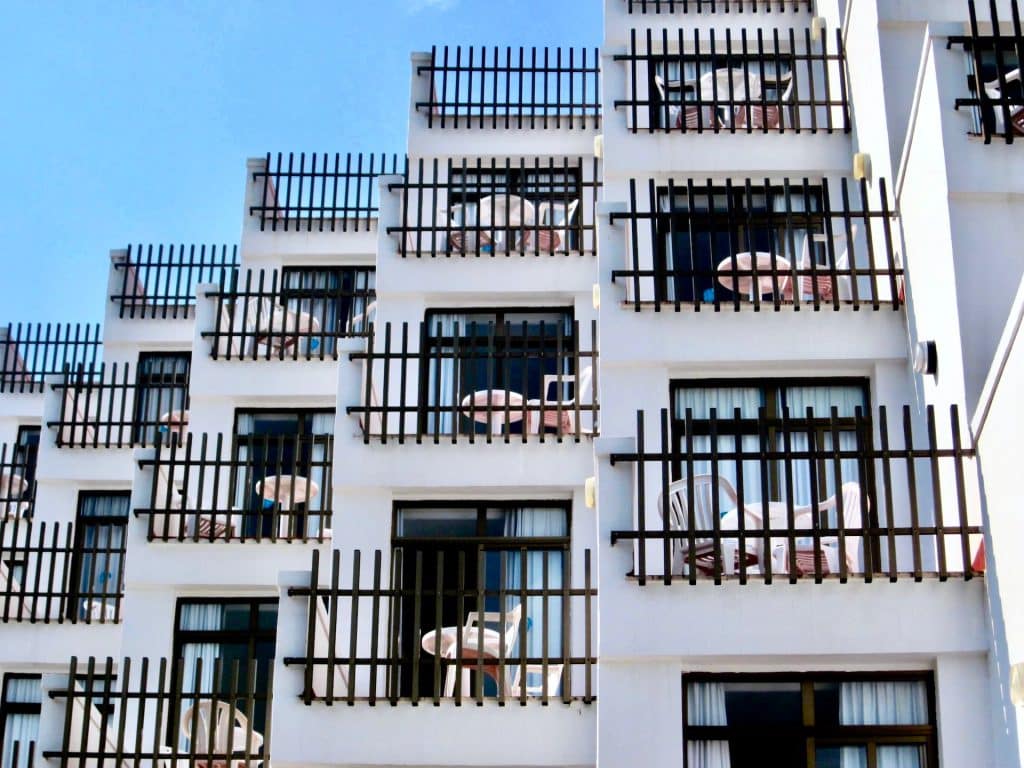 Mallorca offers various accommodation options to suit every budget and preference. There's something for everyone, from luxurious resorts and boutique hotels to budget-friendly hostels and vacation rentals. It's advisable to book your accommodations in advance, especially during the peak summer season, to secure the best deals and availability.
Beaches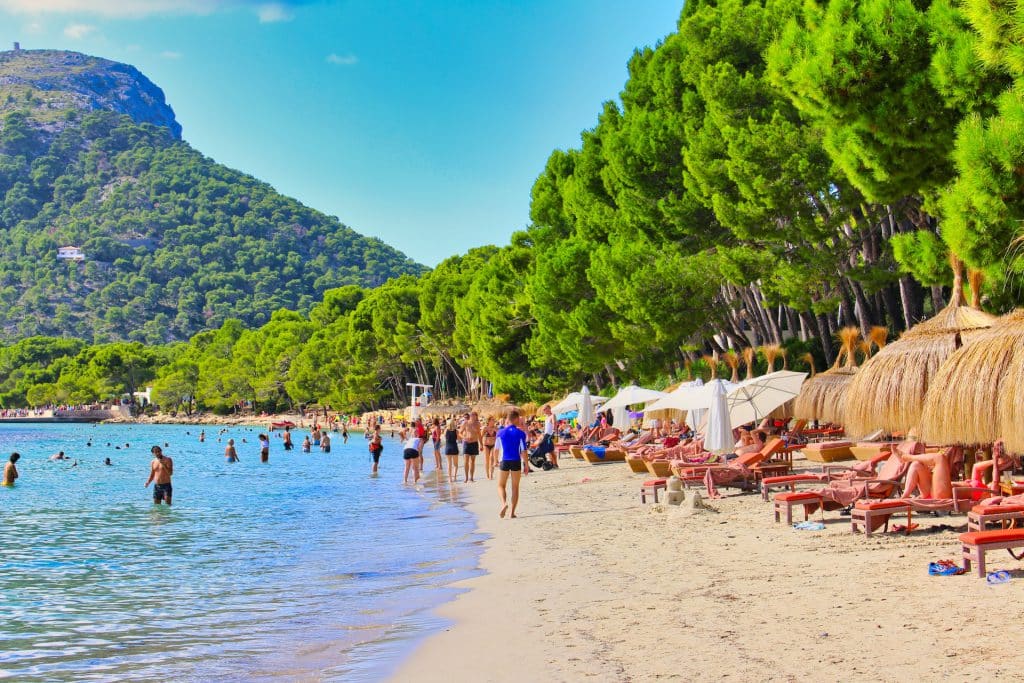 Mallorca is renowned for its breathtaking beaches and crystal-clear turquoise waters. Cala d'Or, Playa de Muro, and Cala Agulla are just some of the stunning beaches you can explore. Remember that some more popular beaches can get crowded during peak season, so visiting quieter, hidden gems for a more serene experience is worth considering.
Cala d'Or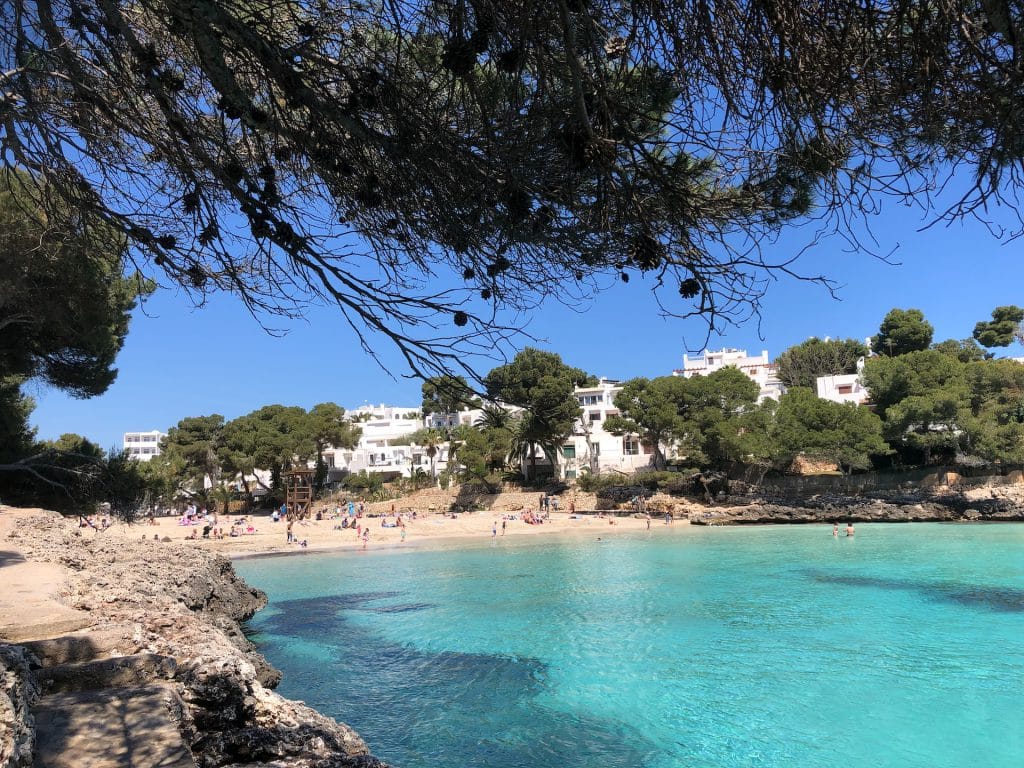 Mallorcan's cuisine is a delightful blend of Mediterranean and Spanish influences. Don't miss the opportunity to savor local specialties such as sobrassada (cured sausage), pa amb oli (bread with olive oil), and ensaïmada (a sweet pastry). The island is also known for its excellent seafood, particularly the famous "arroz brut," a flavorful rice dish with various meats and vegetables.
Cultural Etiquette
Mallorca has a rich cultural heritage, and respecting local customs and traditions is essential. When visiting churches or religious sites, it's appropriate to dress modestly. The locals are generally warm and friendly, so a simple "Hola" (hello) or "Gracias" (thank you) can go a long way in establishing a positive rapport.
Outdoor Activities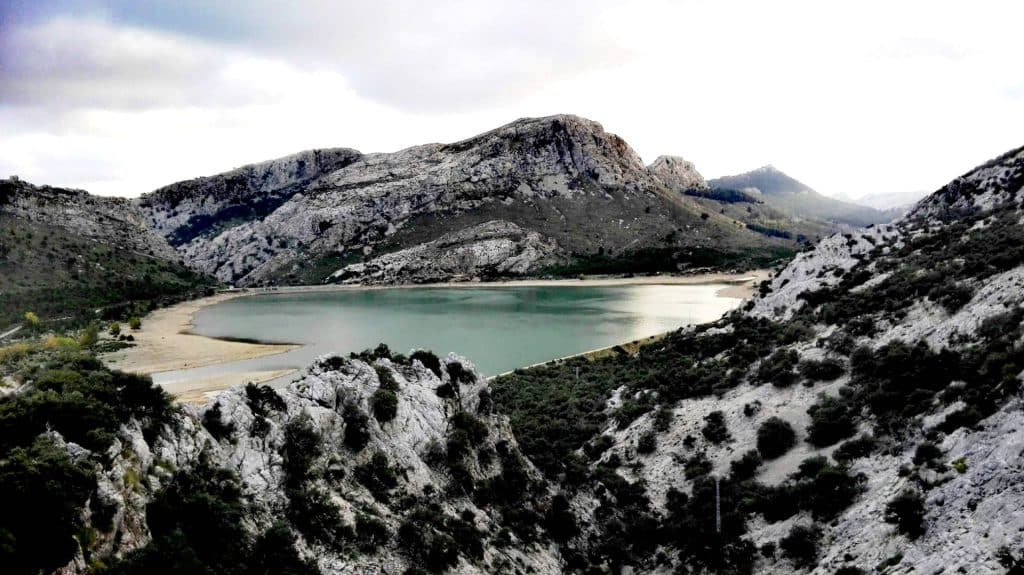 Mallorca offers a plethora of outdoor activities for adventure enthusiasts. Hiking, cycling, and rock climbing are popular options, with the Serra de Tramuntana mountain range offering breathtaking vistas. Water sports such as snorkeling, scuba diving, and sailing are also widely available along the coast.
Festivals and Events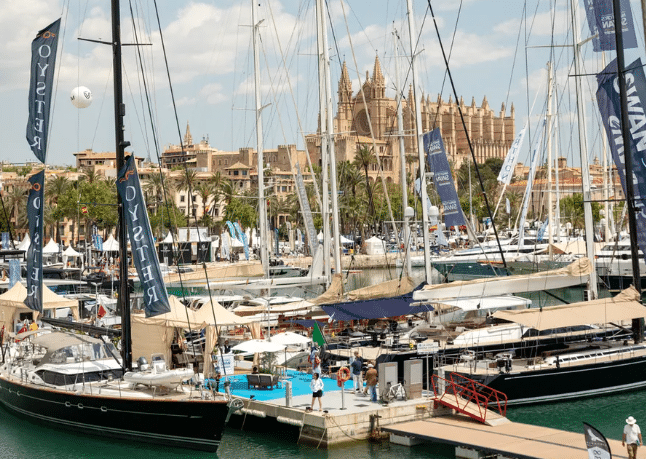 Mallorca hosts festivals every year, showcasing its vibrant culture and traditions. The Night of San Juan in June, the Sant Joan Festival, and the Palma International Boat Show are just a few examples of the exciting events you can experience during your visit. Check the local calendar to see if any festivals coincide with your trip.
Cultural Sites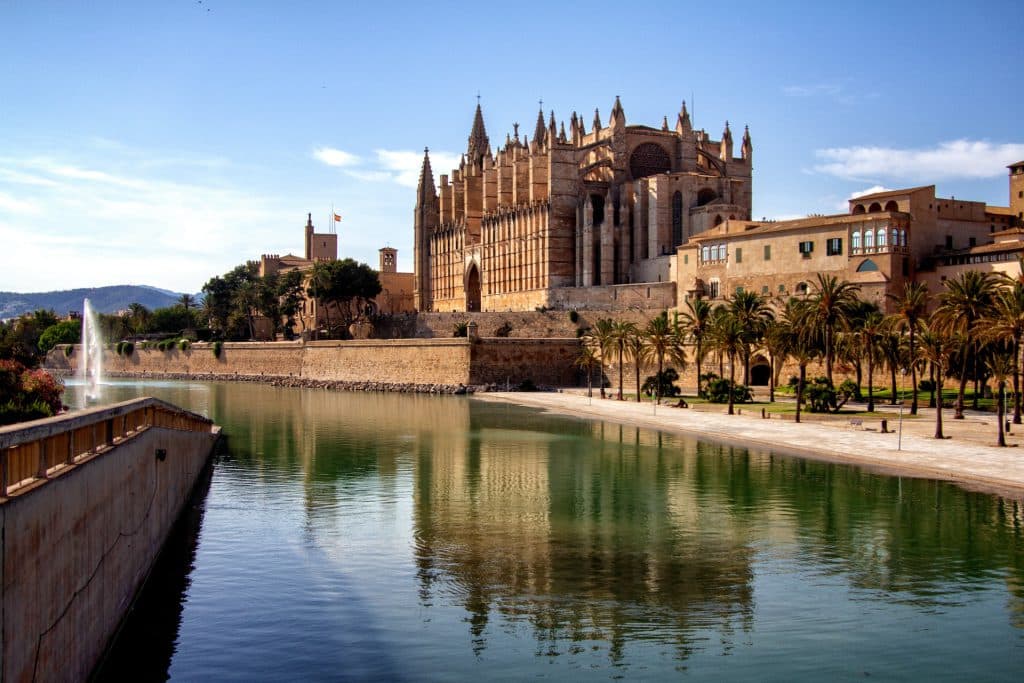 Mallorca boasts a rich history and is home to numerous cultural sites worth exploring. The magnificent Palma Cathedral, also known as La Seu, is a must-visit landmark that showcases stunning Gothic architecture. Other notable attractions include Bellver Castle, a circular fortress with panoramic city views, and the Royal Palace of La Almudaina, a beautiful royal residence.
Shopping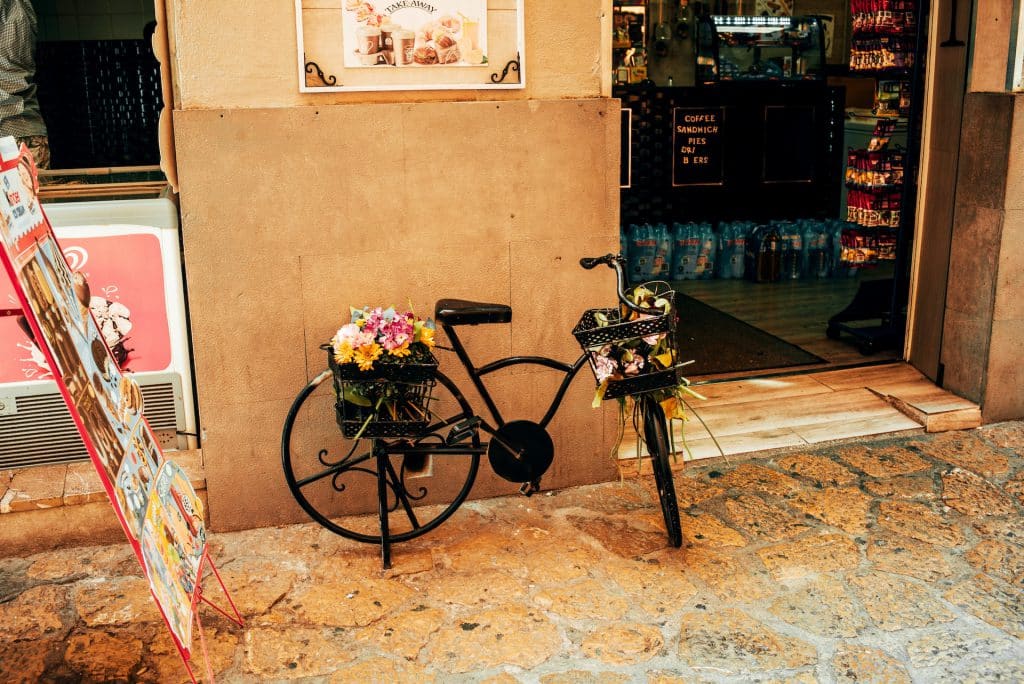 Mallorca offers a fantastic shopping experience with a mix of high-end designer stores, local boutiques, and traditional markets. Palma de Mallorca is the shopping hub of the island, featuring famous streets like Paseo del Borne and Jaime III, lined with fashion boutiques and luxury brands. Don't forget to explore the vibrant local markets, such as Mercat de l'Olivar, to discover fresh produce, local crafts, and souvenirs.
Wine and Olive Oil
Mallorca has a burgeoning wine and olive oil industry, and wine enthusiasts will delight in exploring the island's vineyards and wineries. The Binissalem and Pla i Llevant regions are known for their excellent wines, while olive oil tastings and tours can be enjoyed in areas like Sóller and Pollença. Consider visiting a local bodega or olive mill to sample the flavors of Mallorca's gastronomic treasures.
Nature Reserves and Caves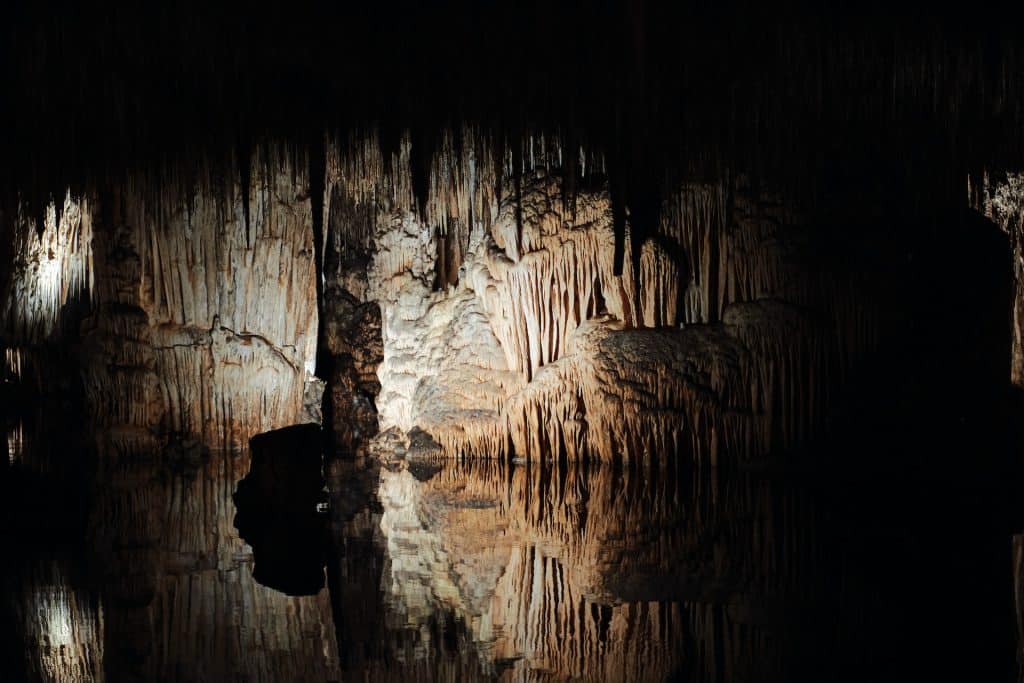 Mallorca is blessed with natural beauty, and several nature reserves and caves provide opportunities for exploration. The Cabrera Archipelago Maritime-Terrestrial National Park, located off the southern coast, is a protected area teeming with marine life, making it perfect for snorkeling and diving. The Caves of Drach and the Caves of Hams are stunning underground caverns that offer guided tours and showcase impressive stalactite formations.
Sustainable Tourism
As a responsible traveler, being mindful of the environment and local communities is essential. Mallorca has been taking steps towards sustainable tourism, promoting eco-friendly initiatives and practices. Support local businesses that prioritize sustainability, reduce waste by carrying a reusable water bottle and shopping bag, and respect natural areas by following designated trails and disposing of waste properly.
Local Transportation Strikes
It's noteworthy that Mallorca occasionally experiences strikes by public transportation workers, particularly during the summer. These strikes can affect bus and train services, so checking for potential disruptions before planning your itinerary is advisable. Consider having alternative transportation options, or be prepared to adjust your plans accordingly.
Mallorca's natural beauty, diverse attractions, and warm hospitality make it an ideal destination for travelers seeking a perfect blend of relaxation and adventure. By keeping these essential points in mind, you'll be well-prepared to make the most of your visit to this enchanting Mediterranean gem.
From its idyllic beaches and mouthwatering cuisine to its rich history and outdoor adventures, Mallorca has something to offer every traveler.
By familiarizing yourself with the local customs, planning your transportation, and being prepared for the weather, you can make the most of your time on this captivating island.
So pack your bags, embrace the Mediterranean charm, and prepare for an unforgettable journey in Mallorca. Safe travels!