This nation is almost ideal for a getaway after the big day because of its glistening waters, immaculate beaches and coves, and sun-kissed villages painted in wedding-dress white. No matter if you prefer to climb mountains or top up your tan, it has something for all types of couples. Before choosing your honeymoon destination, there are a few other factors to take into account.
Consider how you'll get there (does it have an airport or a ferry port?) as well as the weather and crowd levels for the dates you've selected (will it be too crowded? Will it be hot enough in October?). Leaving everything aside, let's begin…
Santorini
When considering the top honeymoon locations in Greece, Santorini is a constant contender. There isn't a more dramatic location in all of Europe, so it's always in the spotlight. Simply put, the entire island is situated on the caldera of an extinct super volcano. Amazing, huh?
Honeymooners should definitely spend extra money on the added pleasures of a hotel in the caldera of Santorini. By doing that, you'll be able to enjoy breathtaking views from your suite, especially around sunset when the Aegean Sea is framed by a symphony of yellow, red, and ochre light. The island's capital, Fira, is an alternative for them, but we believe Oia to be the most romantic location of the group.
The drawbacks of a honeymoon in Santorini should be taken into account. This isn't really a beach island. In contrast to the magnificent coves of the neighbouring island of Milos, its beaches are actually not that beautiful. Santorini also becomes very busy. Seriously, so busy that you can barely move. If you're set on going, it's best to schedule a romantic getaway for spring or fall, which are off-peak seasons.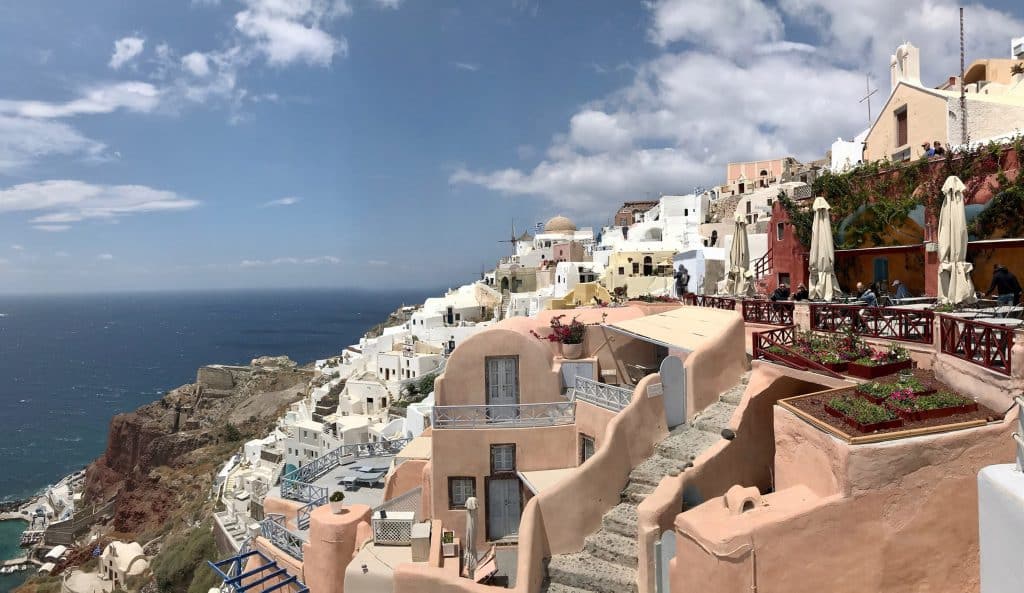 Crete
Any traveler can find a place to stay on the island of Crete. It appeals to outdoor enthusiasts (the Samaria Gorge is here), families (the majority of the northern shore is occupied by resort towns), partygoers (hello, Malia!) and history aficionados (check out Knossos!). Without a doubt, it's also among Greece's top locations for a honeymoon.
For starters, Crete has a season that lasts longer than it does almost anywhere else in the nation. Around April, it starts to get warm here, and it doesn't really cool off again until the beginning of November. Furthermore, the island is inhabited all year round; it is not a resort island, so restaurants and hotels shouldn't close their doors during the cooler months.
Couples who enjoy hiking can head to the massive Lefka Ori mountains to climb 2,500-meter peaks. Couples can relax side by side on the balmy shores of Balos Lagoon or Elafonisi. Hippies who recently got married can travel to Matala in the south, where various nudist beaches are now available and where free-love people once resided in the caves.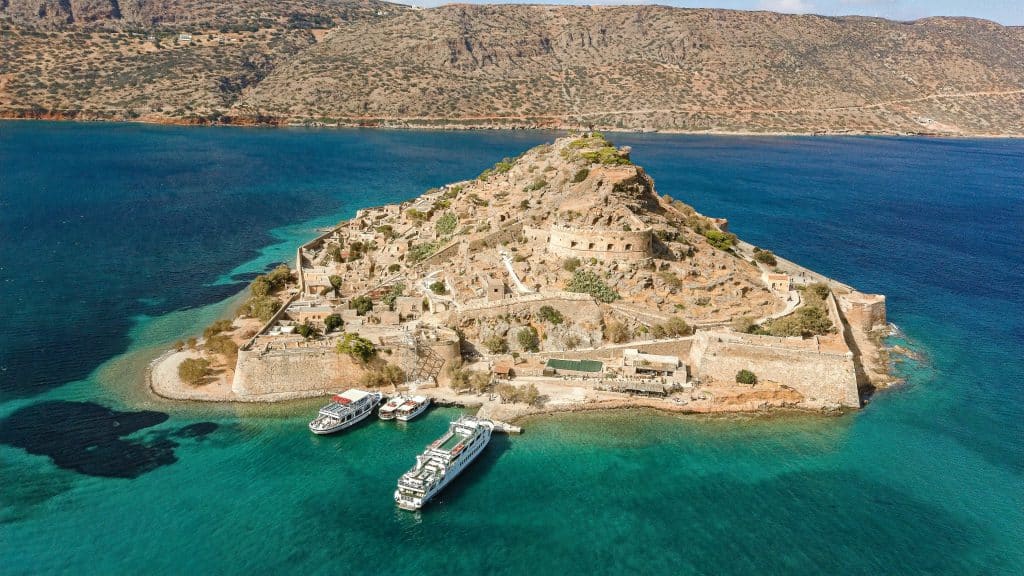 Mykonos
One of the friendliest of the group of islands is Mykonos, where unrestricted love pours through the streets that are painted white and sways in the warm breeze like the creaky arms of an ancient Venetian windmill. When it comes time to arrange the honeymoon, it's undoubtedly one worth considering because of its LGBTQ+ culture and variety of gay clubs and nightlife establishments that welcome everyone.
Finding a place to stay on Mykonos is crucial. The island's south and west edges are where the action is. Super Paradise Beach is one of the resorts there, and it is the location of thriving megaclubs where EDM replaces chill hop and dancing happens all night long in the summer. On the other hand, you'll likely need a rental car to travel to the northern and eastern portions of the island, which are much more laid back and offer deserted beaches and family-friendly taverns in the hills.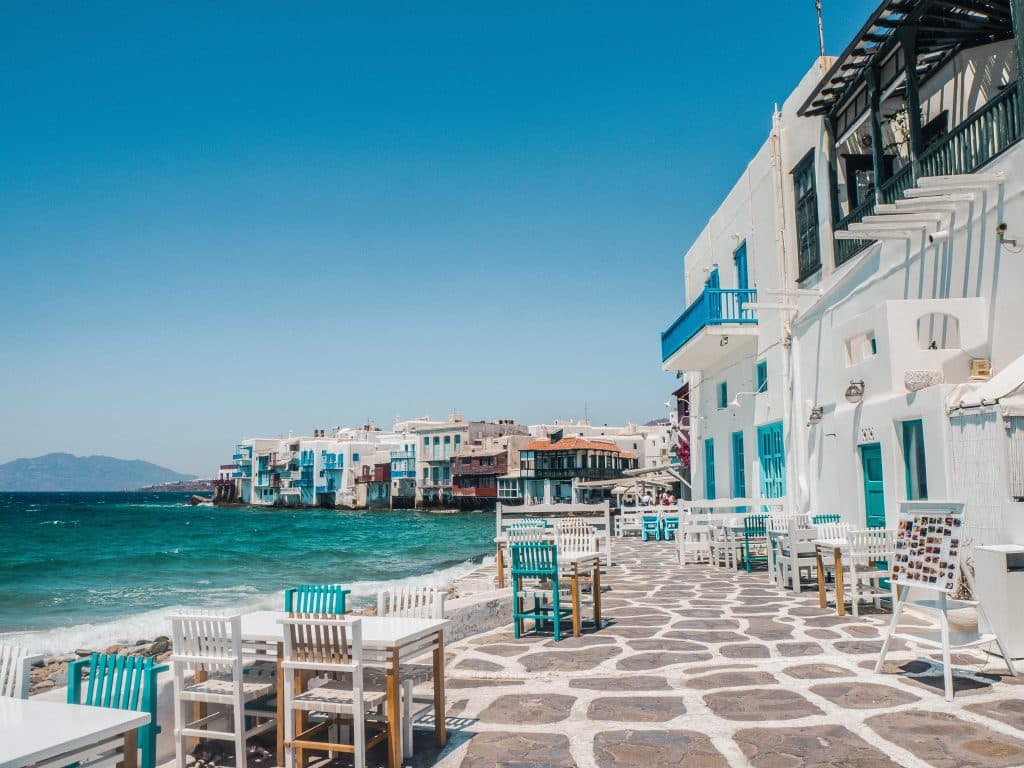 Rhodes
Rhodes should be taken into consideration by couples who wish to spend their honeymoon there. When you go to Rhodes Town, a UNESCO World Heritage Site, the ancient castles of the Knights Hospitaller will be the dominant feature. Speaking of captivating, it has Byzantine churches, Crusader-era hospitals, barracks, and bulwarks, along with cobblestone alleys lined with tavernas.
From there, it is simple to diverge and reach Rhodes' southeasterly side. If you're on your honeymoon, it's generally better to avoid the extravagant party town of Faliraki. Continue on through the pubs for people in their 18 to 30s, and you'll soon arrive in breathtaking Lindos, a picture-perfect whitewashed village capped by an ancient citadel and framed by a sweep of yellow sand.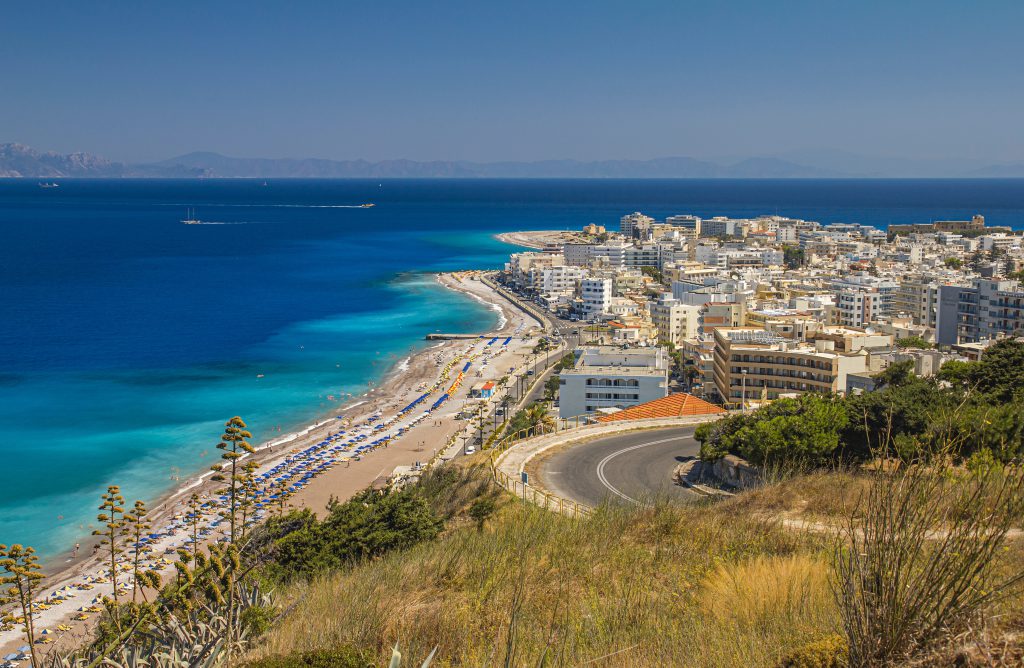 Corfu
Since ancient times, Corfu has been praised for its natural wonders. From Sparta to Athens, everyone was aware of the island's legendary lush forests and towering peaks. They still exist today, and they make the ideal setting for a romantic getaway following the big event. However, Corfu's natural beauty isn't the only factor in our ranking of the top honeymoon spots in Greece.
Starting at the westernmost tip of the Adriatic Sea, that is where Greece's westernmost region begins. From here, you might easily arrange an island-hopping trip that visits several incredibly beautiful islands, like as Kefalonia, Zante, and Ithaka –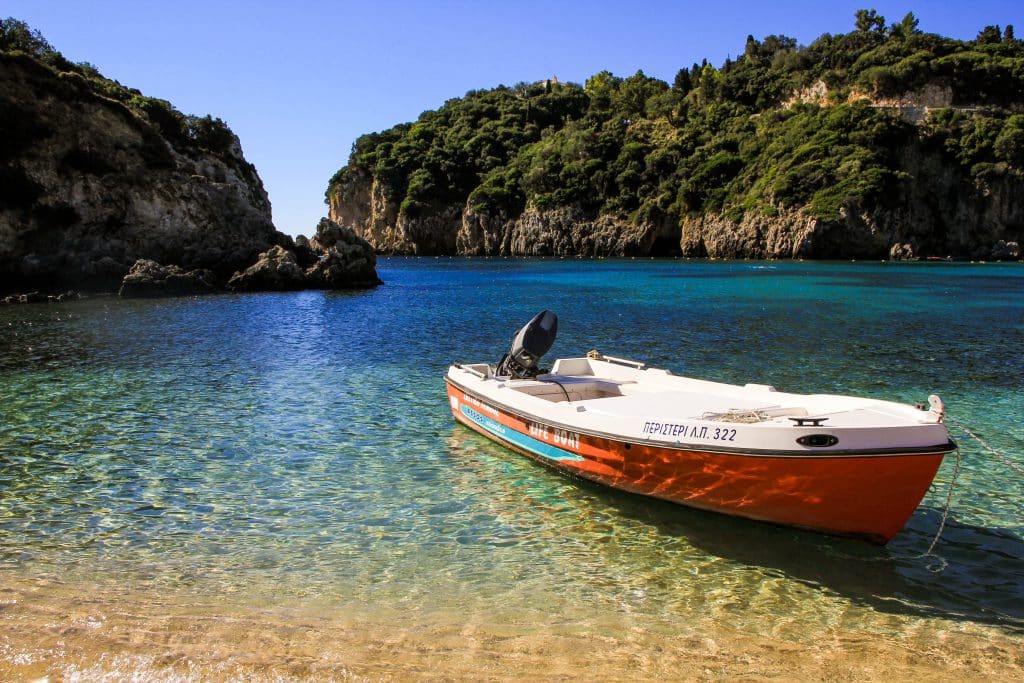 Lesbos
Ancient lyricist Sappho, Greece's most famous sensual poet, and the island of Lesbos are inextricably linked. She was a poet who wrote odes to feminine love in the regional Aeolic dialect. She was born in the little village of Eresos sometime near the end of the sixth century BC. These days, LGBTQ+ honeymooners and couples make a pilgrimage to this island at the top of the Aegean Sea.
Lesbos offers much more to keep you occupied than just sand and water. The Ouzo Museum offers tastings of regional products made with anise. The towering Castle of Mithymna, which was built in the Byzantine era and dominates Molyvos town, is one example. On the west side of the island, there are treks that lead to the Vathylimno Waterfall's swimming holes. It won't be a dull journey.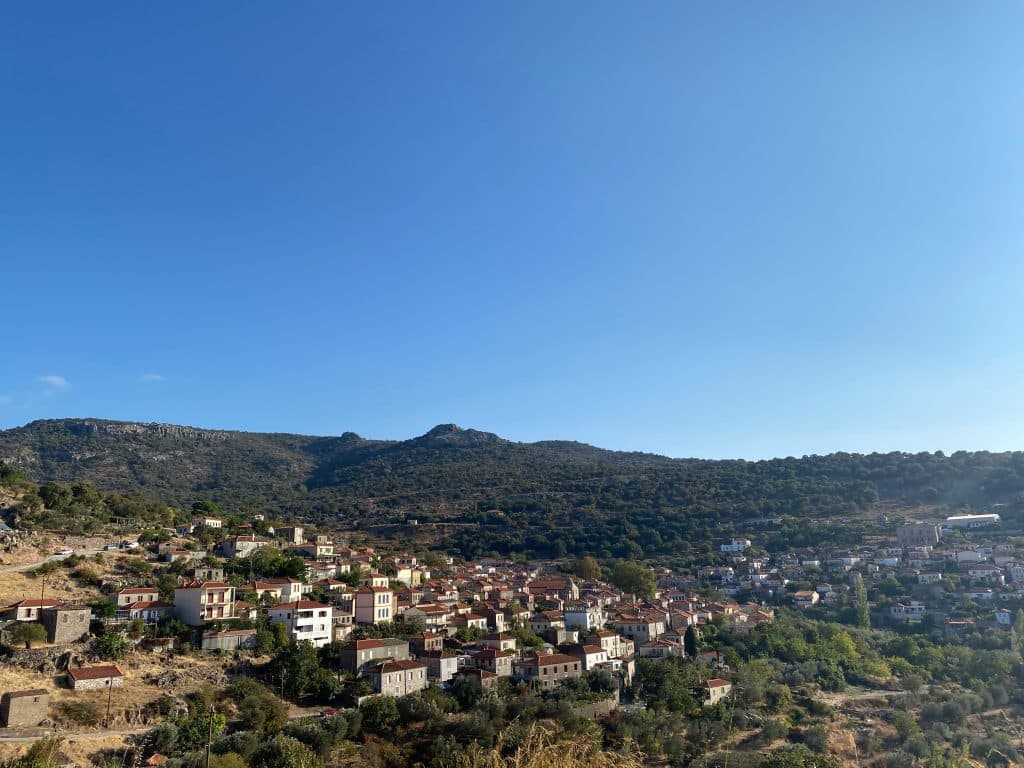 The Mani
The only location on this list that is not an island is The Mani. It is actually the last part of the Peloponnese's middle prong. It's not the easiest to reach of the top honeymoon spots in Greece because it's cut off from the main highways and more than two hours from the closest airport.
If you go this way, you will see the earth collapse into enormous limestone peaks. On the way down, pit stops at the amazing Caves of Diros, the lofty summit of Profitis Ilias, and the postbox-thin Gorge of Ridomo are all possible. But that is before you reach the Deep Mani region, where the coastline is breathtakingly gorgeous, the Aegean grows even clearer, and the towns transform into little fishing communities made of rough stone.
A honeymoon in the Mani is all about getting away from the commotion and bustle of Greece's more touristy towns. You'll have to drive yourself on curvy roads, which is a drawback. The reward is a taste of authentic village life, incredibly fresh seafood, and possibly all-to-yourself gorgeous beaches.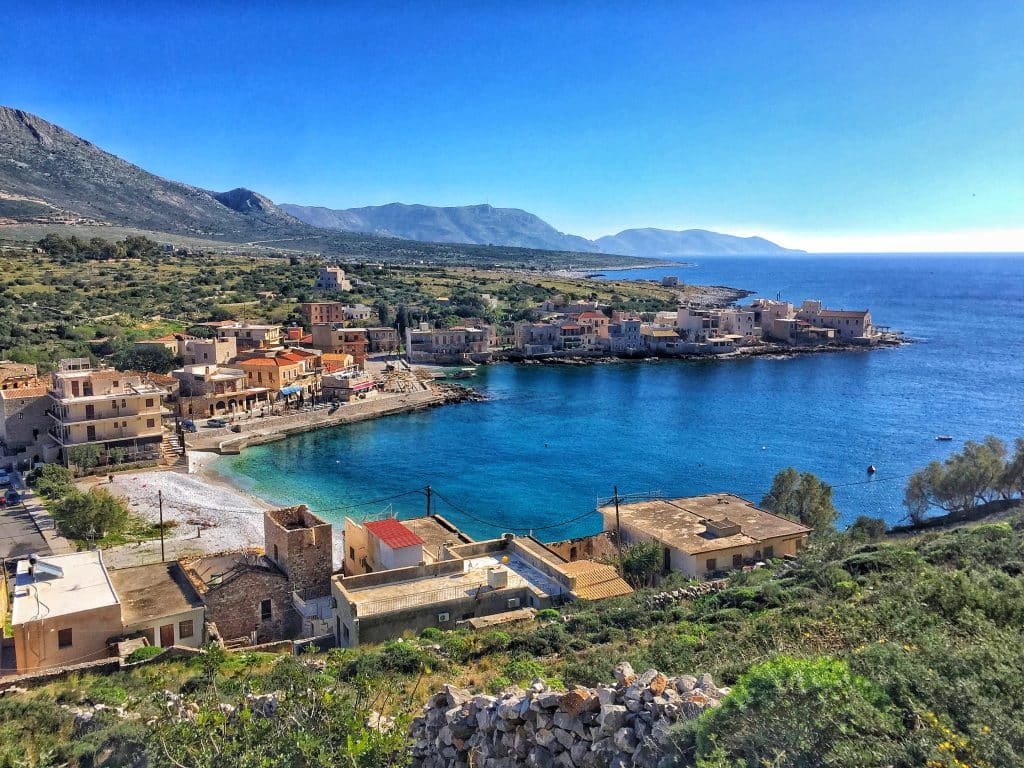 Greece is undoubtedly the best destination in Europe for a well-deserved honeymoon. This nation offers it all, including sparkling beaches, bath-warm seas, opulent hotels, and delectable cuisine. Only seven locations that we believe are deserving of consideration are included in our list of the top honeymoon spots in Greece when it comes time to plan that romantic getaway after the wedding.
You may also visit the Top 10 Greek Islands to make your honeymoon more unforgettable!
Let us know in your comments if you think of any other great places to spend a honeymoon in Greece!