Fun on vacation in the UK doesn't have to be expensive; in fact, it doesn't have to cost anything. Rich British history, scenic views of the countryside, and urban culture can all be enjoyed on a budget. Every day of the year, admission to all of Britain's national museums (not just those in London) is free for everyone. The majority of state-run parks and natural reserves also offer free admission, where you can go biking, hiking, looking for wildlife, and taking beach walks. True, crossing the pond can be expensive in and of itself, but once you're there, this list of free things to do in the UK will guarantee an amazing trip.
The best things in life, as the proverb goes, are free. You've come to the correct site if you're looking for free museums in Edinburgh or need ideas for free activities to do with the kids while you're there.
St Giles Cathedral
Location: Royal Mile, Edinburgh, City Of Edinburgh, EH1 1RE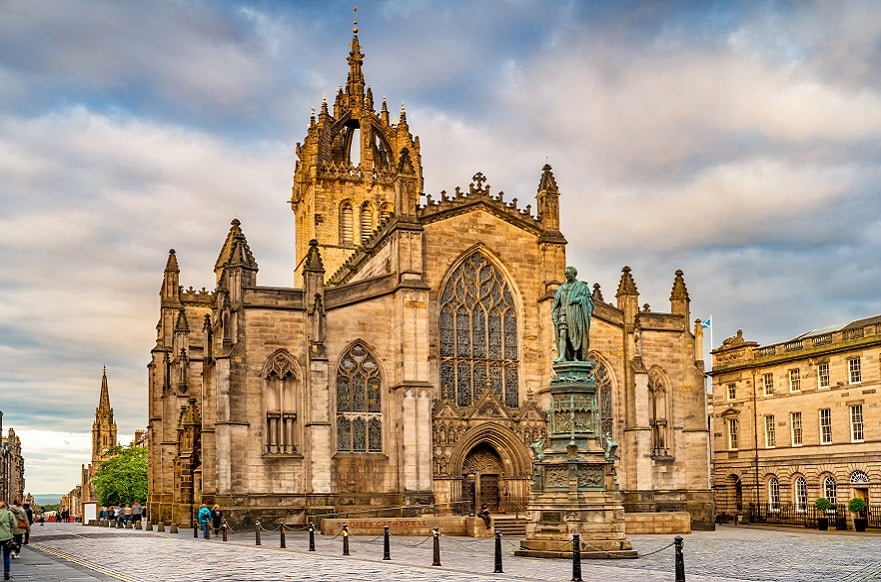 St. Giles' Cathedral, which is situated on the well-known Royal Mile and has gorgeous architecture and fascinating history, draws tourists from all over the world. It was established in the 1120s and is still in use today. Take your time exploring the structure, admiring its exquisite woodwork interior and stunning gold-leaf ceiling. This free destination is a terrific choice if you're seeking cultural activities to take part in while visiting Edinburgh.
The Scottish National Gallery
Location: The Mound, Edinburgh EH2 2EL, United Kingdom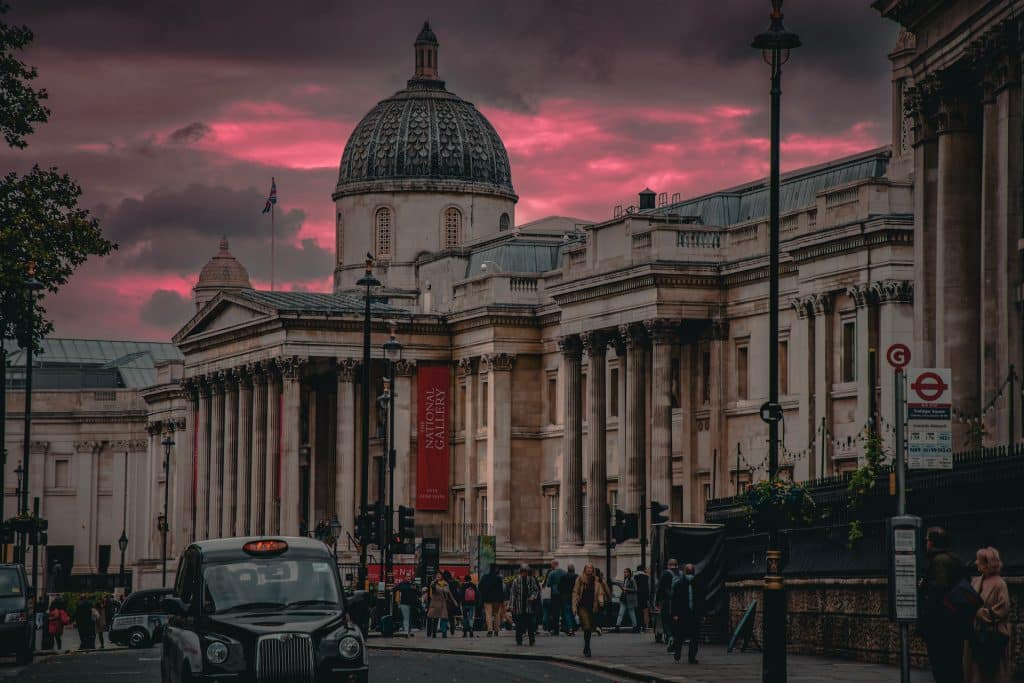 One of Edinburgh's top free attractions is the Scottish National Gallery, which is situated in the center of the city. Scotland's national collection of fine art, which spans the early Renaissance to the early 19th century, is located inside. With striking works by masters like Van Gogh, Rembrandt, and Botticelli, it's easy to lose hours in awe of the magnificent collections.
Experience the Magic of Harry Potter
Location: Edinburgh, Scotland
With a free walking tour along The Potter Trail in Edinburgh, readers of the Harry Potter series might imagine they have entered a scene from the book. You will pass the locales that served as the inspiration for the series characters and situations throughout the 90-minute trip, which is led by a robed guide. Visit the café where Rowling wrote the first Harry Potter novel; stroll by the location of Lord Voldemort's final resting place, and go through the actual Diagon Alley. An experienced magician performs magic as part of extended two-hour tours to further create the feel of a fairy tale while you are traveling through Edinburgh.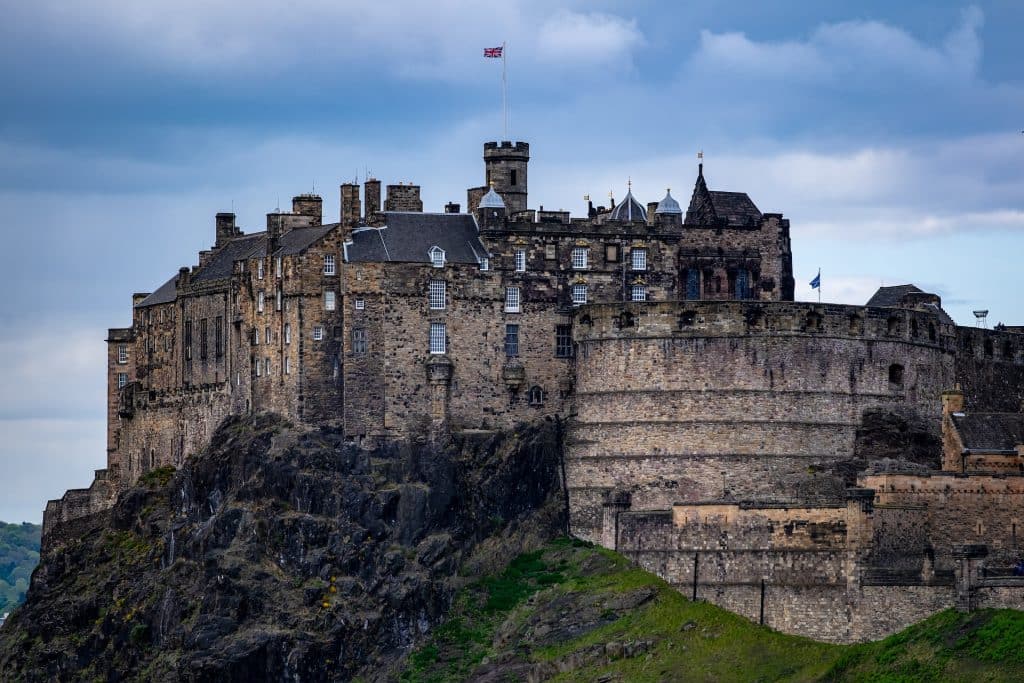 Relax on the Beach
Location: Edinburgh, Scotland
The United Kingdom has a coastline that is almost 7,800 miles long. It features some of the most stunning beaches in the world, and most of the country can reach them in two hours or less by car. Thus, the U.K. Beaches are not warm-weather paradises where you can soak up the sun and go swimming. Even on beaches that receive Gulf Stream currents, the water is still quite frigid. Fortunately, some beaches make up for their lack of warmth with pure drama, offering stunning panoramas and secluded sections ideal for walking, surfing, hiking, and wildlife viewing. Visit Kynance Cove in Cornwall, which serves as Nampara in the British television drama "Poldark."
Museum of Childhood
Location: 42 High St, Edinburgh EH1 1TG, United Kingdom
The museum of childhood is a fantastic free activity for families in Edinburgh that is great for both young children and "big kids" alike. It is a treasure trove of vintage toys, books, games, and nostalgia from the middle of the 19th century to the present day and was the first museum in the world devoted to childhood. The museum is now closed, but when it reopens, you can expect to encounter many fascinating exhibits, including a unique wooden fashion doll from 1740 and a Steiff teddy bear that left Vienna on the final Kindertransport train in 1939 to transport Jewish children out of Nazi Germany.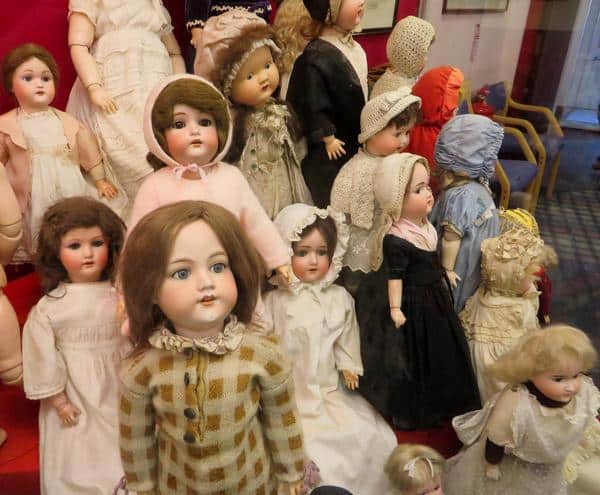 Pentland Hills Regional Park
Location: 69a Hermitage of Braid, Braid Rd, Edinburgh EH10 6JF, United Kingdom
Enjoy the vast spaces and clean air of Pentland Hills Regional Park in Edinburgh's southwest. It's well worth a visit because it has possibly the best views of the city and surroundings. There are numerous trails to take throughout the 100 km interconnected walkway, ranging from easy strolls to challenging treks. Follow the Harlaw biodiversity trail in the park if you're seeking free things to do in Edinburgh with kids. Kids will enjoy learning about the native plants and fauna along the way.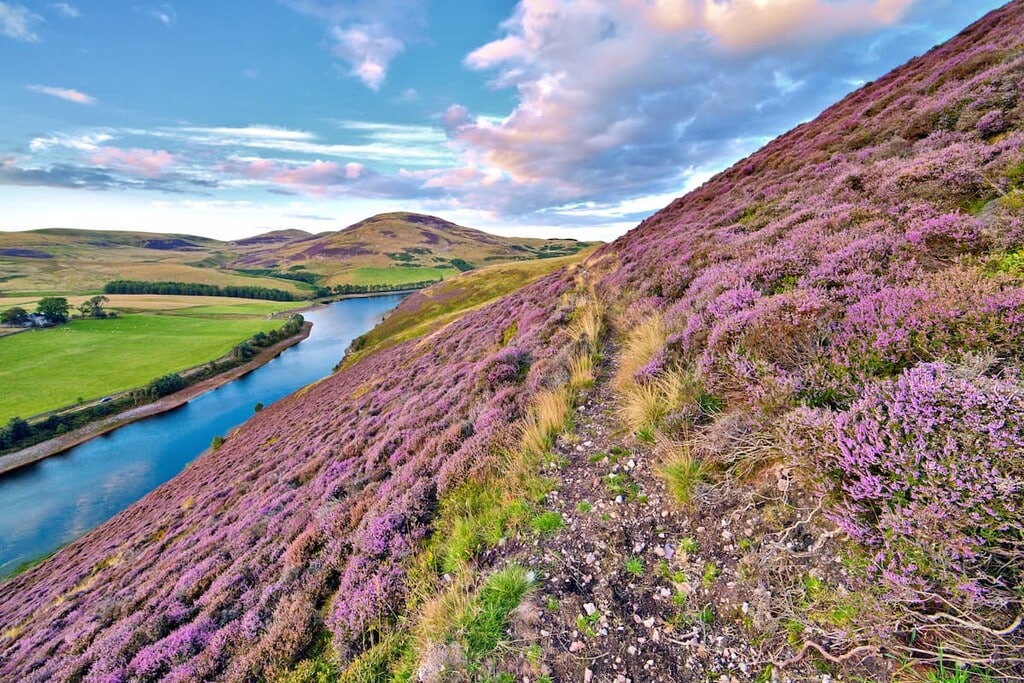 Royal Mile and Grassmarket
Location: Edinburgh, Scotland
In addition to the nearby Grass market, Edinburgh's iconic Royal Mile is a must-see. The Royal Mile, which runs through Old Town and is considered the historical center of the city, joins Edinburgh Castle and the Palace of Holyroodhouse across a mile-long cobbled street. Find one of the numerous secret passageways to unlock its mysteries, or take picturesque Victoria Street to the bustling Grass market to see the castle in all its splendor. You might be surprised to find that this medieval marketplace has a grisly past and has served as a location for public hangings in the past. By using the free map of the Edinburgh Greater Grass market Historic Trail, which is available at local businesses, you may discover more about the area.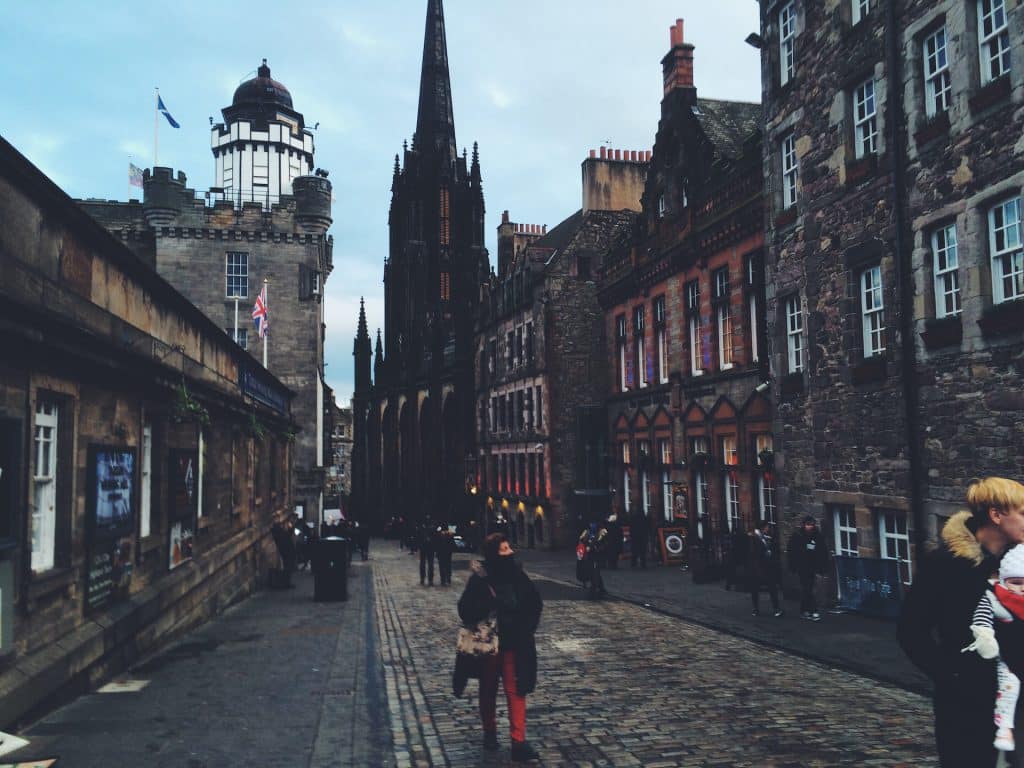 Explore Iron Age forts in Holyrood Park
Location: Queen's Dr, Edinburgh EH8 8HG, United Kingdom
You should spend some time at Holyrood Park, Edinburgh's biggest park, after your hike up Arthur's Seat. The Holyrood Lodge Information Center and the Iron Age forts are further resources for learning about the area's history and archaeology.
Princes Street Gardens
Location: Princes St, Edinburgh EH2 2HG, United Kingdom
One of the best summer activities in Edinburgh is undoubtedly unwinding in a park. During bright days and evenings, Princes Street Gardens are crowded and evocative, but you can usually find a quiet area under a tree to unwind and rest.
The best part about Princes Street Gardens is that you can see Edinburgh Castle beautifully without having to pay to enter!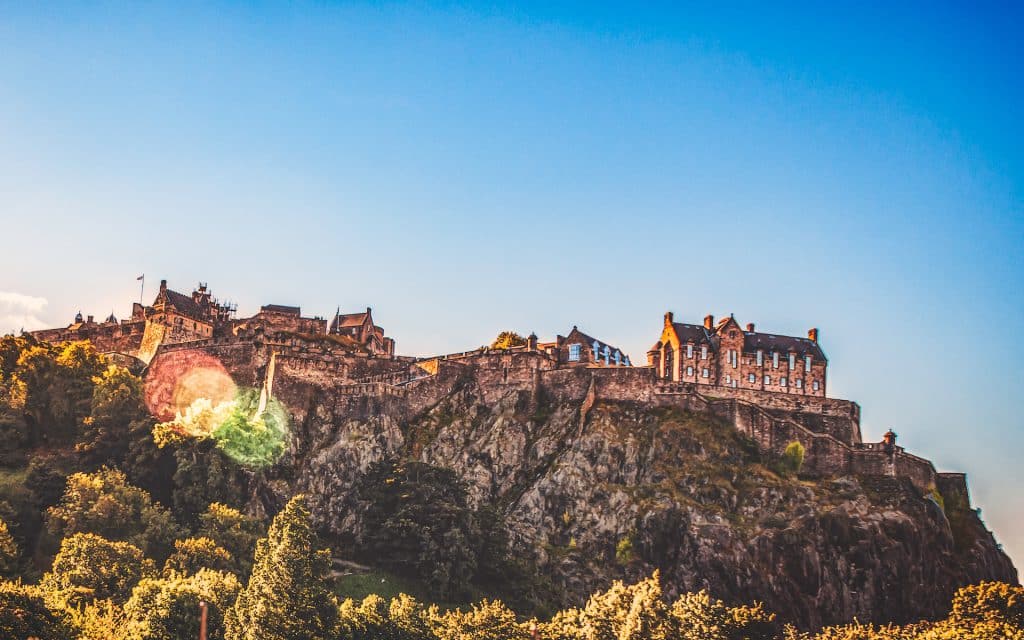 People's Story Museum
Location: The Royal Mile, 163 Canongate, Edinburgh EH8 8BN, United Kingdom
The real working-class residents of Edinburgh are the focus of this city's second free museum. The lives of the residents during the 18th and 20th centuries are documented via photographs, artifacts, and personal accounts. Peruse for an hour.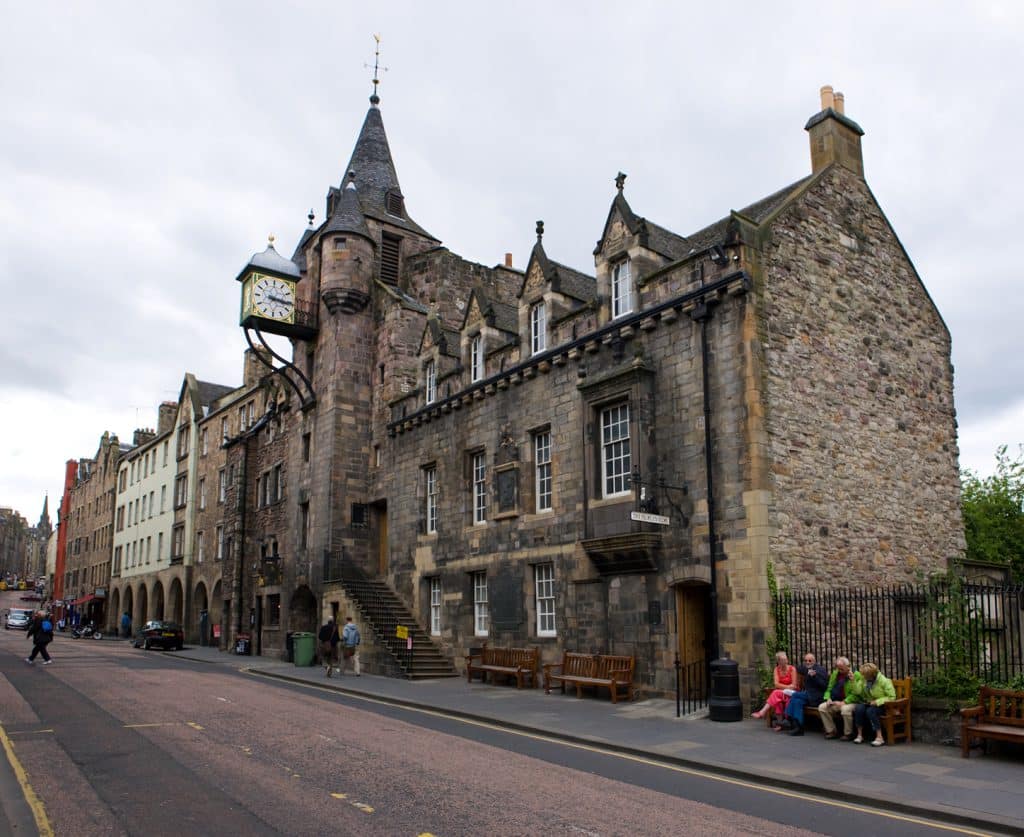 Leith
Location: Edinburgh, Scotland
A vacation to Edinburgh wouldn't be complete without stopping in Leith, arguably one of the coolest neighborhoods in the city. Numerous free activities can be found in the neighborhood, which is also home to some of Edinburgh's hippest hangouts. Take a stroll down The Shore, a cobblestone beachfront boulevard that was formerly the main pier and is now dotted with charming stores, cafés, and eateries. Visit the recently refurbished Custom House and the nearby Custom Lane, which host a number of free events, pop-ups, and exhibitions. You may even go to The Pitt Market on Saturdays to sample some local beers, street cuisine, and live music. Entry is free for children and dogs, and it costs £2 for adults.
Additional free activities in Edinburgh
Edinburgh offers much more than just free parks and museums. You can explore many of Edinburgh's hippest and most interesting neighborhoods on foot, and there are many hidden gems to be discovered there. There are several wonderful self-guided walking tours available.
Sandeman's free Edinburgh walking tour
Immersing yourself in history and discovering Edinburgh's past is one of the best free things to do.
Numerous tour operators offer paid excursions, however, Sandemans operate for free, so you may discover wonderful Edinburgh without spending a dime!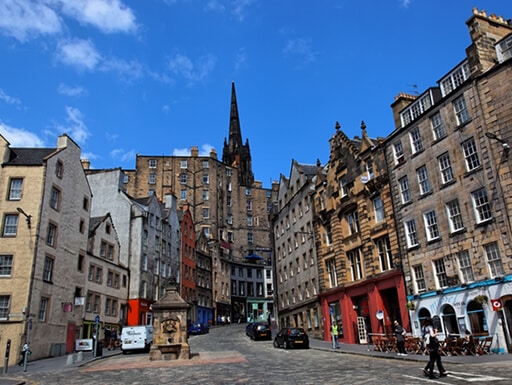 Explore Stockbridge – Circus Lane and the Royal Circus
Don't overlook Stockbridge, a charming, old part of town that makes me think of Bath in England. There is a curved crescent of impressive homes there, in addition to the fact that some of the locations share names.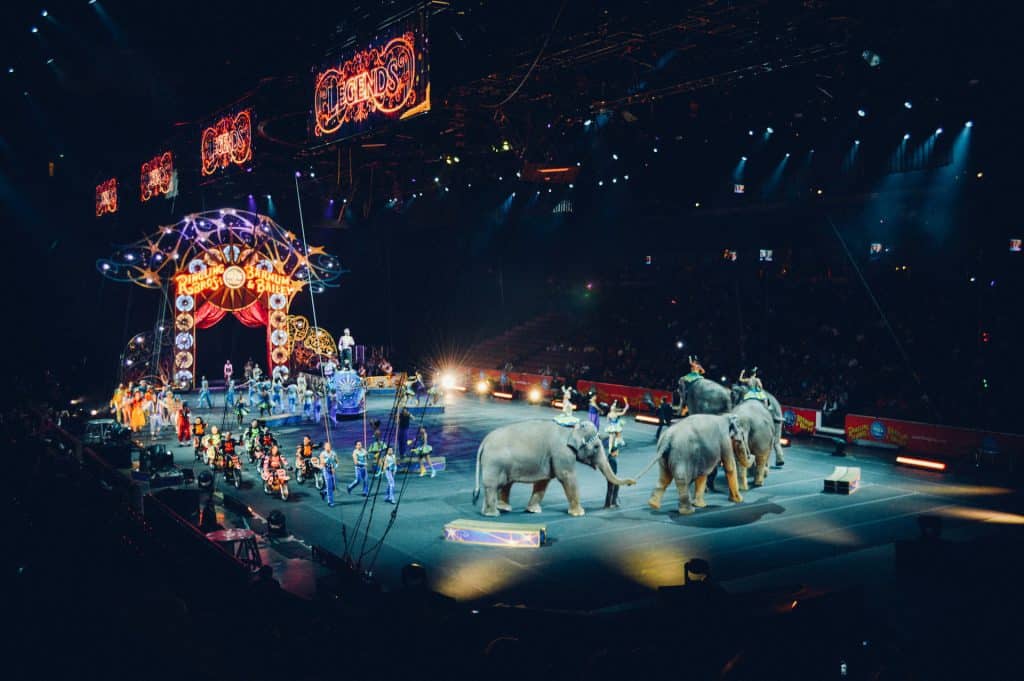 Circus Lane, which is charming and tucked away, and the Royal Circus, which has some very beautiful homes, are both located in Stockbridge. Since Dean Village is not far from this part of town, visit both of them in the same afternoon and go between them on the River walk.
Explore Victoria Street
This vibrant, winding street might have been designed for Instagram, but it was actually constructed hundreds of years before the social media platform was created.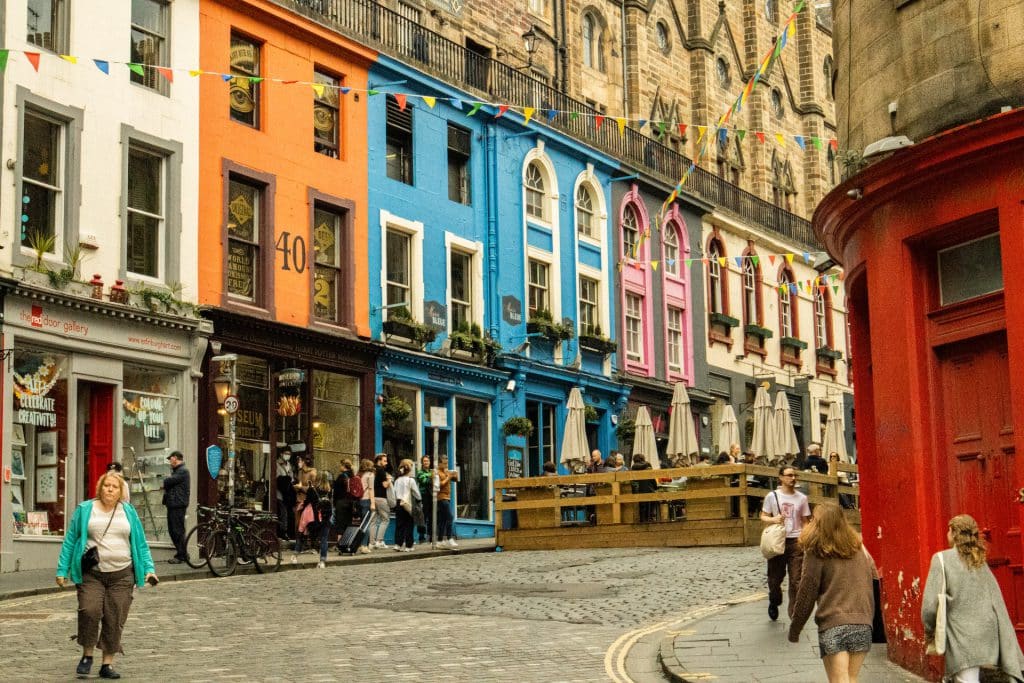 Harry Potter lovers can have a field day in the specialty stores nearby, or they can visit Oink for the best pulled pork sandwich in the city.
Visit Portobello Beach
The sun rarely shines in Scotland. Before it hides again, a free Edinburgh activity is making its way to the shore.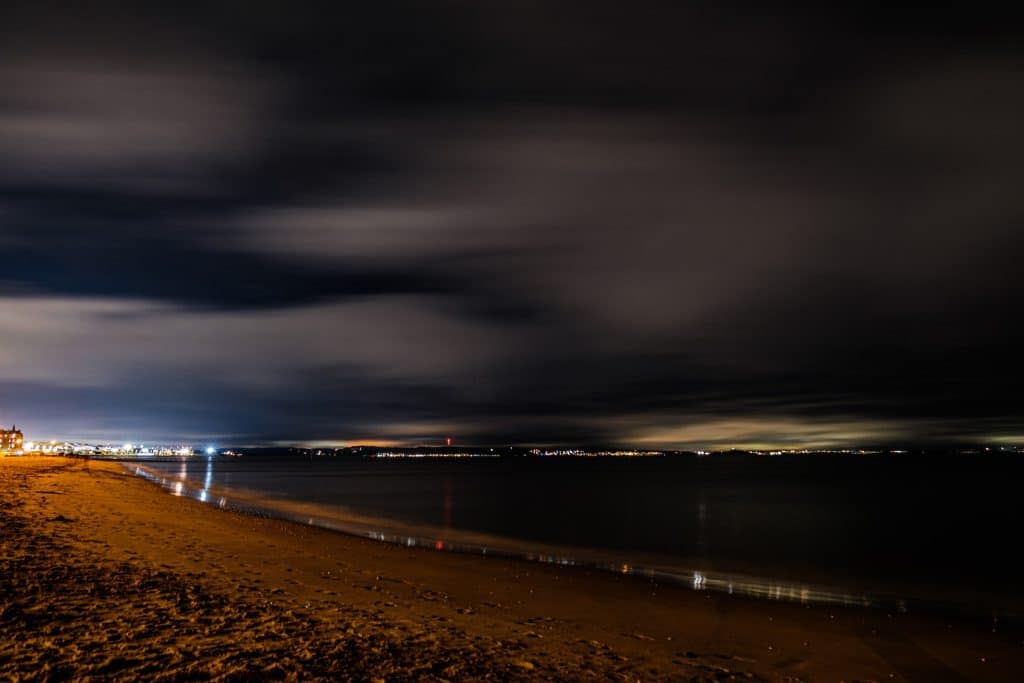 There are countless additional experiences that can be added to this list of free things to do in the United Kingdom. On your eagerly anticipated trip to the UK, you can do all of these things and more. So plan your trip to the UK today for an unforgettable experience.
Have missed your favorite place in the UK? Leave us your comment below and we'll surely add on the list!