A Greek Island Haven for Fun and Adventure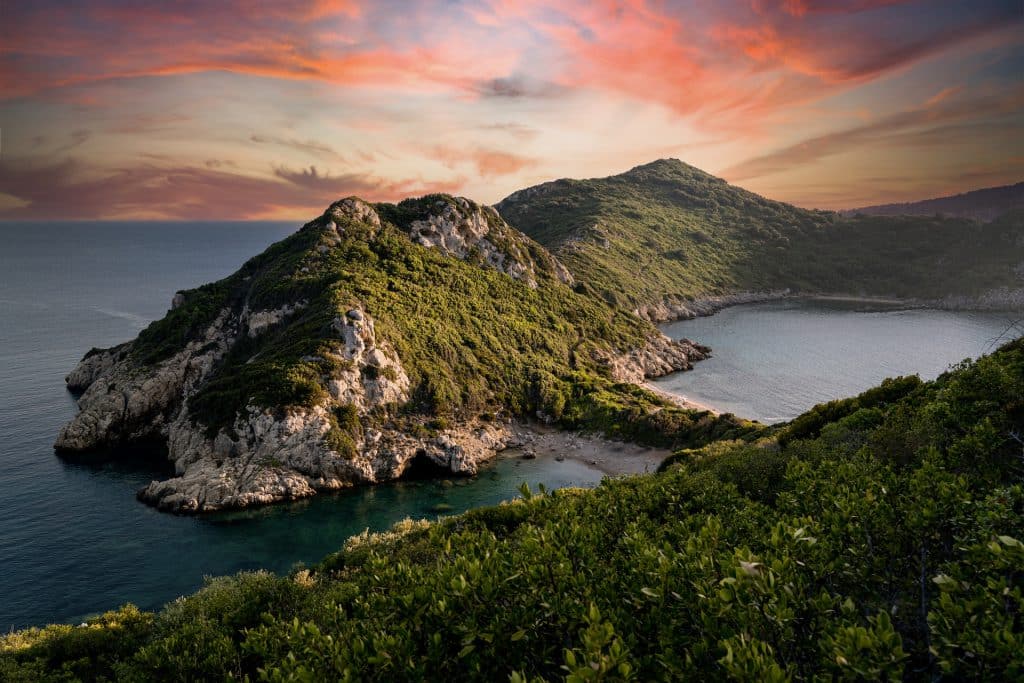 Corfu, one of Greece's most captivating islands, beckons travelers with its stunning landscapes, rich history, and many exciting activities. Situated in the Ionian Sea, this verdant gem is known for its lush vegetation, crystal-clear waters, and charming towns that exude an authentic Greek vibe.
Whether you're a history buff, a nature lover, or simply seeking relaxation, Corfu has something to offer everyone.
Here, we'll take you on a tour of the island's most fun and captivating attractions.
1. Old Town of Corfu: A Journey Through Time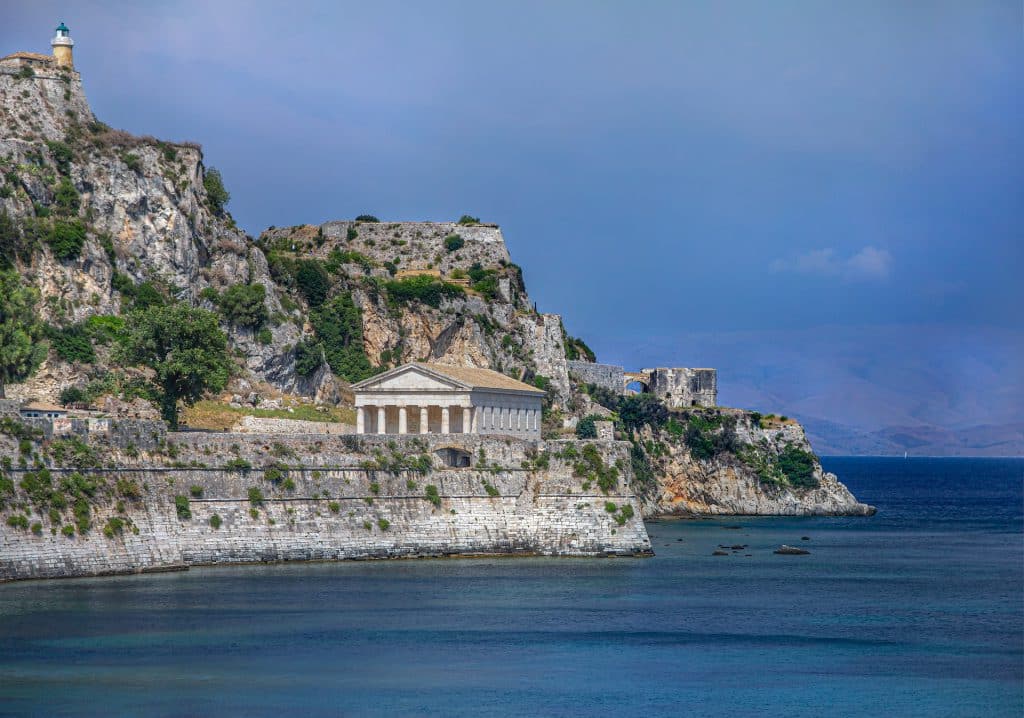 Begin your exploration of Corfu at its heart, the Old Town of Corfu (Kerkyra). A UNESCO World Heritage Site, this historic quarter boasts cobblestone streets, Venetian-style buildings, and a maze of narrow alleyways filled with shops, tavernas, and cafés.
Take advantage of the imposing Old Fortress and the charming Spianada Square, where you can enjoy a stroll or a cup of Greek coffee.
2. Achilleion Palace: A Glimpse into Imperial Luxury
To taste royalty and stunning architecture, visit the Achilleion Palace, a grand neoclassical mansion built by Empress Elisabeth of Austria. The palace is adorned with beautiful gardens, sculptures, and breathtaking views of the Ionian Sea.
Explore the ornate rooms and marvel at the opulent décor, including the famous statue of Achilles.
3. Paleokastritsa: Beach Bliss and Crystal Waters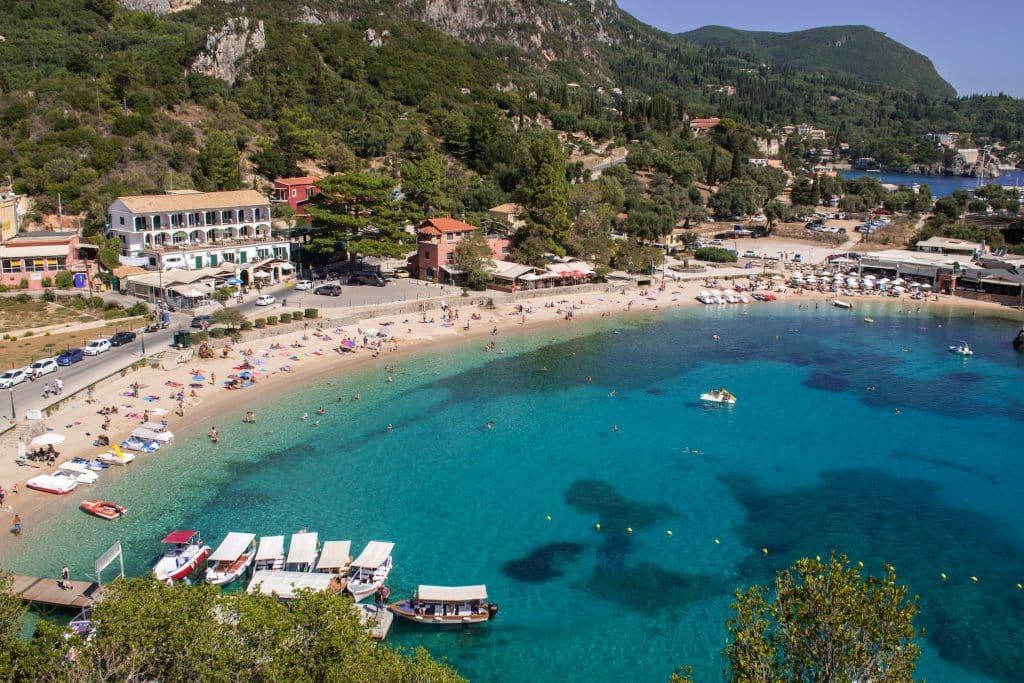 Corfu's beaches are a significant draw, and Paleokastritsa is a prime example. Nestled in a picturesque bay, this area offers a range of water activities, from swimming and snorkeling to boat trips to nearby caves.
The rugged coastline and crystal-clear waters make it a paradise for nature lovers and beach enthusiasts.
4. Mount Pantokrator: Hiking and Panoramic Views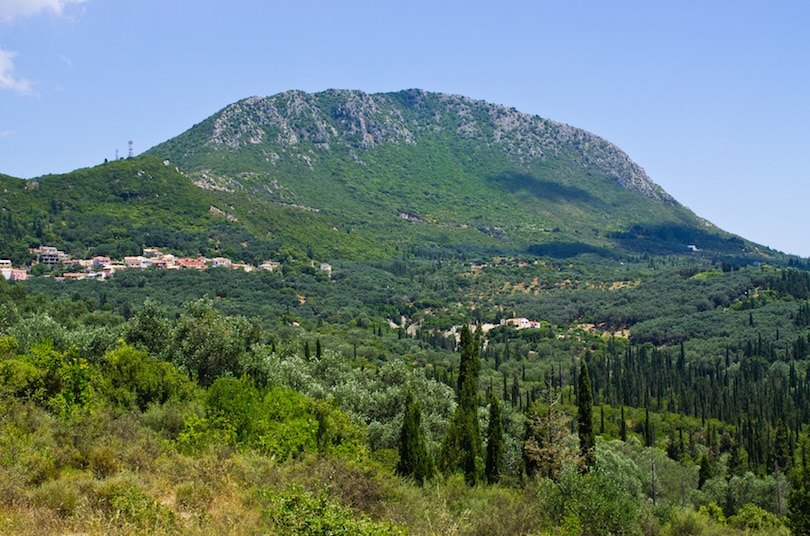 If you're up for an adventure, tackle the highest peak on Corfu, Mount Pantokrator. You can hike to the summit, where a monastery has incredible island and mainland views. The trek through lush forests and charming villages is a rewarding experience for nature lovers and avid hikers.
5. Canal d'Amour: The Love Canal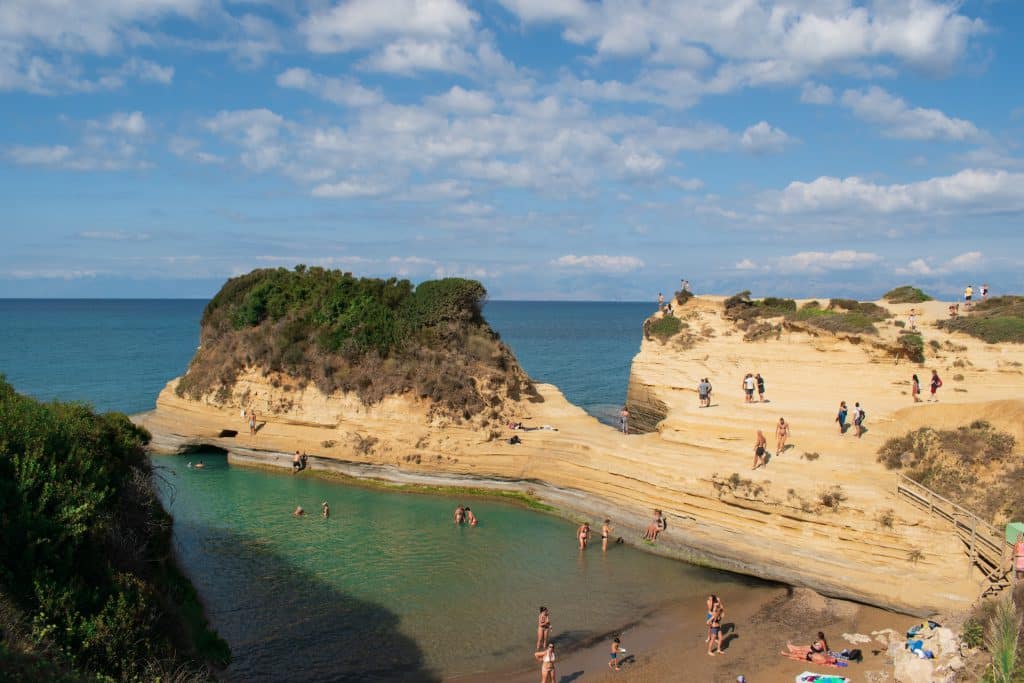 Located in the village of Sidari, the Canal d'Amour is a unique geological formation featuring a series of narrow sandstone cliffs. The legend is that couples who swim through the canal will be blessed with eternal love.
The crystal-clear waters and intriguing rock formations make this spot a must-visit for couples and photographers.
6. Corfu's Cuisine: A Gastronomic Adventure
Indulge in Corfu's delectable cuisine, a delightful fusion of Greek, Venetian, and British influences. Savor local specialties such as pastitsada (a spicy beef or rooster stew), sofrito (veal in a garlic and wine sauce), and the famous Corfiot ginger beer.
Be sure to visit local tavernas for a taste of authentic flavors.
7. Corfu Trail: Nature Walks and Explorations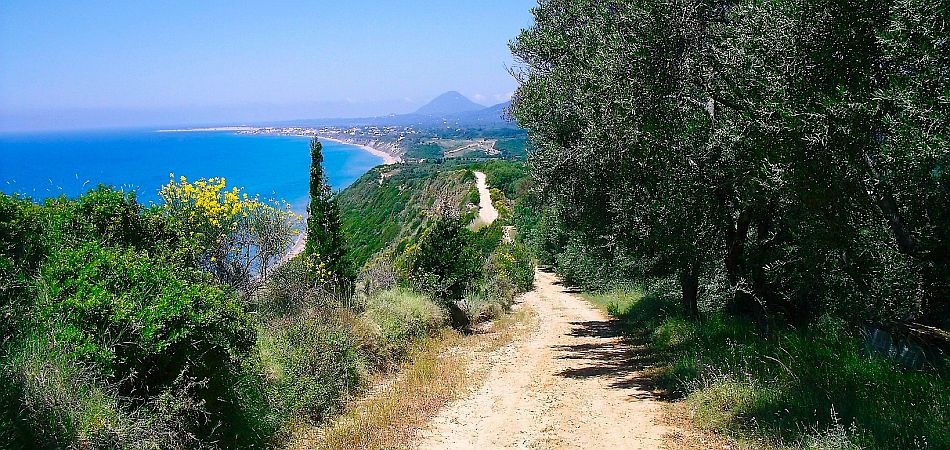 Nature enthusiasts will relish the Corfu Trail, a long-distance walking route spanning the island. The trail meanders through olive groves and charming villages and offers spectacular coastline and countryside vistas. You can choose shorter segments if you prefer a more leisurely stroll.
Corfu is a delightful Greek island that offers diverse activities for travelers seeking adventure, relaxation, and cultural enrichment. With its historic sites, stunning beaches, lush landscapes, and mouthwatering cuisine, Corfu has something for every type of traveler.
8. Corfu's Wineries: A Taste of Liquid Gold
Corfu's fertile soil and favorable climate make it an excellent region for wine production. Wine connoisseurs can embark on a wine-tasting journey, sampling local varieties like Robola and Kakotrygis.
Many wineries on the island offer tours and tastings, where you can learn about the winemaking process and indulge in the flavors of Corfu's finest vintages.
9. Corfu Aquarium: An Underwater Adventure
Perfect for families and marine enthusiasts, the Corfu Aquarium offers a fascinating glimpse into the underwater world of the Ionian Sea. Located in the village of Kassiopi, this aquarium features a variety of local marine species, including colorful fish, octopuses, and seahorses. It's an educational and entertaining experience for visitors of all ages.
10. Corfu's Festivals: Join the Celebrations
Corfu is known for its vibrant festivals and cultural events throughout the year. One of the most famous is the Corfu Carnival, a lively celebration leading to Greek Orthodox Easter.
The streets come alive with parades, live music, and colorful costumes. Additionally, attend the Corfu International Film Festival, which showcases the best in international cinema.
11. Day Trips to Nearby Islands: Explore the Ionian Gems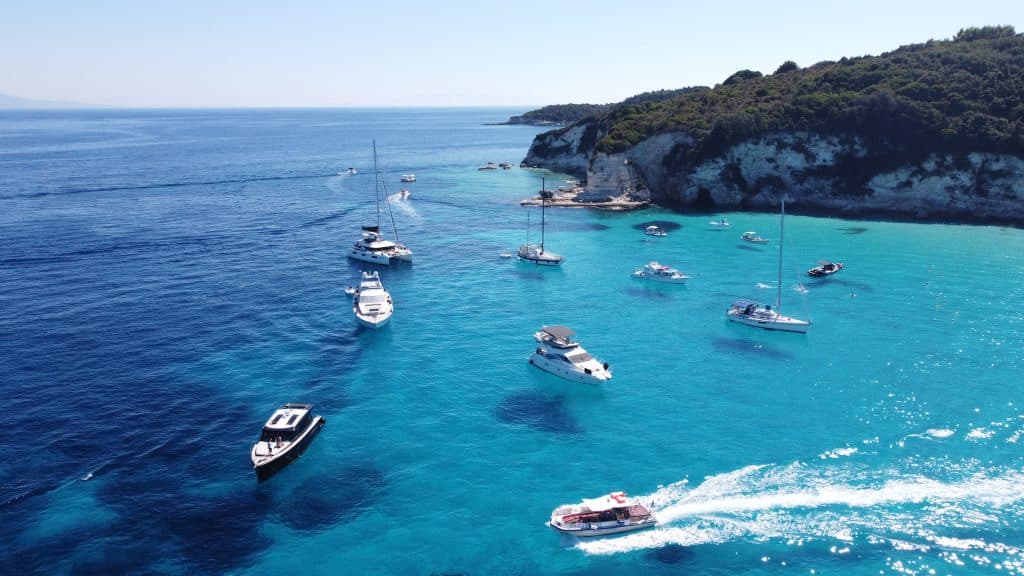 Corfu serves as an excellent base for exploring the neighboring Ionian Islands. Take a day trip to Paxos and Antipaxos, known for their pristine beaches and turquoise waters.
Alternatively, head to the historic island of Lefkada or the picturesque island of Kefalonia. These excursions offer a chance to experience more of the Ionian's natural beauty and cultural heritage.
12. Water Sports and Outdoor Adventures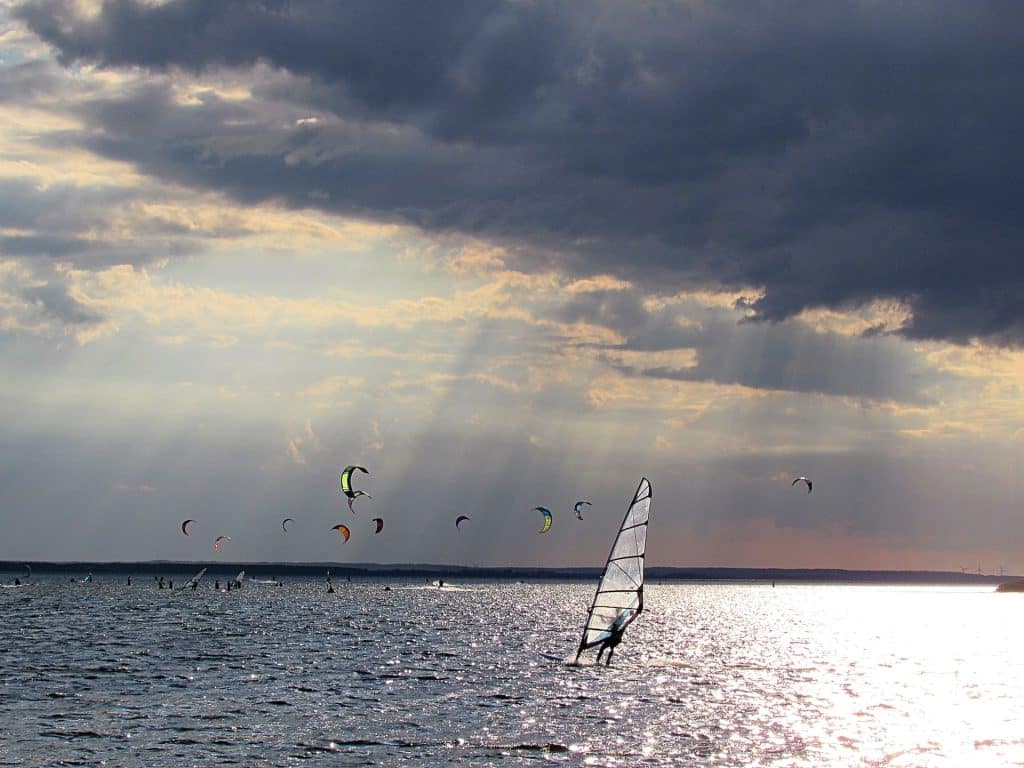 Corfu's coastline is an adventure playground for water sports enthusiasts. Windsurfing, paddleboarding, jet-skiing, and parasailing are just a few of the thrilling activities available. Several centers along the coast offer equipment rentals and lessons for beginners, ensuring a fun and safe experience.
Corfu, Greece, is a multifaceted island paradise that captivates travelers. Its rich history, breathtaking landscapes, diverse activities, and mouthwatering cuisine provide a well-rounded vacation experience.
Whether you're wandering the charming streets of Old Town, lounging on pristine beaches, or embarking on thrilling adventures, Corfu can create lasting memories.
As you plan your trip to this enchanting Greek island, consider the diverse activities and attractions outlined in this guide. From cultural immersion to outdoor adventures and culinary delights, Corfu offers a treasure trove of experiences waiting to be discovered.
So pack your bags, embrace the Greek spirit, and embark on an unforgettable journey to Corfu, where fun and adventure await at every turn.