People are constantly surprised by Filipino cuisine because of its distinctive flavor, innovation, and variety. Pinoy cuisine is distinctive because it draws inspiration from a variety of cultures. Each dish reveals the influences of Spanish, Chinese, Indian, and Western cuisine.
One of TasteAtlas' Top 50 Best Cuisines in the World for 2022 is Filipino cuisine. According to the culinary encyclopedia, Filipino cuisine received a 4.39 grade, placing it 19th among the greatest cuisines.
Beautiful beaches and mouth-watering fruit are abundant in the Philippines, which is well-known for both. King Philip II of Spain is commemorated by a collection of islands in Southeast Asia.
The traditional Filipino cuisine that the Philippines has to offer will be showcased in this guide.
Adobo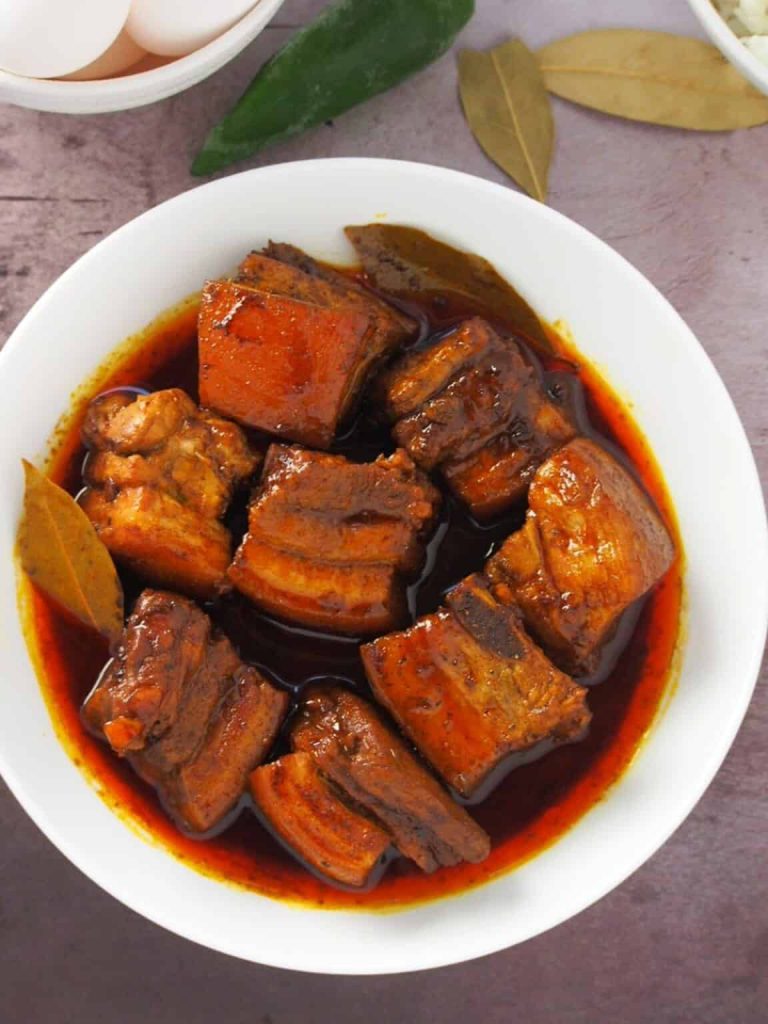 It is a typical American dish that can be found almost everywhere.
Adobo is made by chefs marinating proteins and vegetables in sauces. They might combine vinegar with soy sauce, garlic, and black pepper. The chef simmers the ingredients over low heat until a thick sauce is formed after they have marinated.
Adobong kangkong can be eaten by vegetarians. It is an Adobo substitute that utilizes water spinach. It can be consumed as a side dish with meat and rice by meat eaters. You must try this cuisine, either in the Philippines or at home.
Longganisa (Sausage)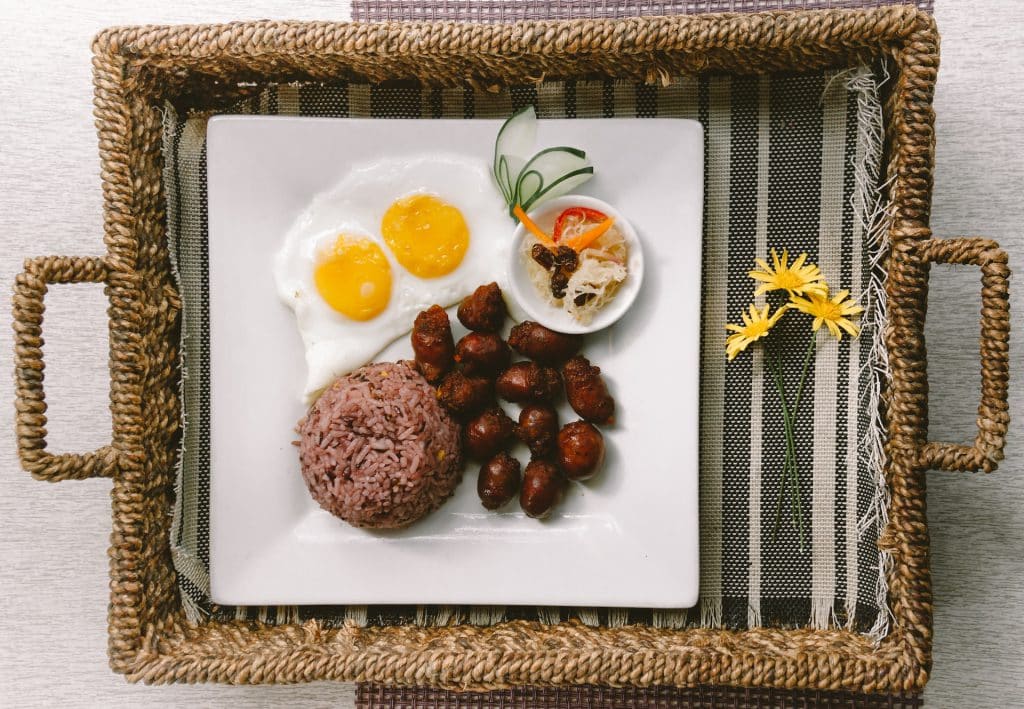 A spicy pork sausage is called longganisa. Chefs prepare them using a variety of spices and seasonings, giving them distinctive flavors you won't find anywhere else. You can purchase sausages that have saltpeter, paprika, and brown sugar.
Sausage comes in two primary varieties. A hot sausage with a savory flavor is called a longganisa de Recado. A sweeter sausage called a longganisa hamonado might also contain brown sugar or dried fruits.
A sausage can be consumed either on its own or as part of a full dish. Chefs slice the sausage and serve it with fried rice and vegetables for breakfast.
Balut (Fertilized Duck Egg)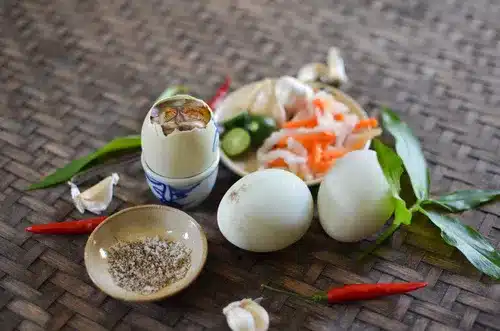 The most popular dish in the Philippines is likely balut. Balut is made by fertilizing duck eggs and keeping them in an incubator for a few weeks. After boiling the eggs, they offer them to consumers while the embryos are still within the shells. Salt and chilies are used to season the embryos. Embryos are sometimes sautéed and served with various veggies in restaurants.
Balut are difficult for many individuals because of how they appear and behave. Balut could come with feathers or bones. But the majority of Filipinos like it, and you can buy it cheaply at most places.
Lumpia (Spring Rolls)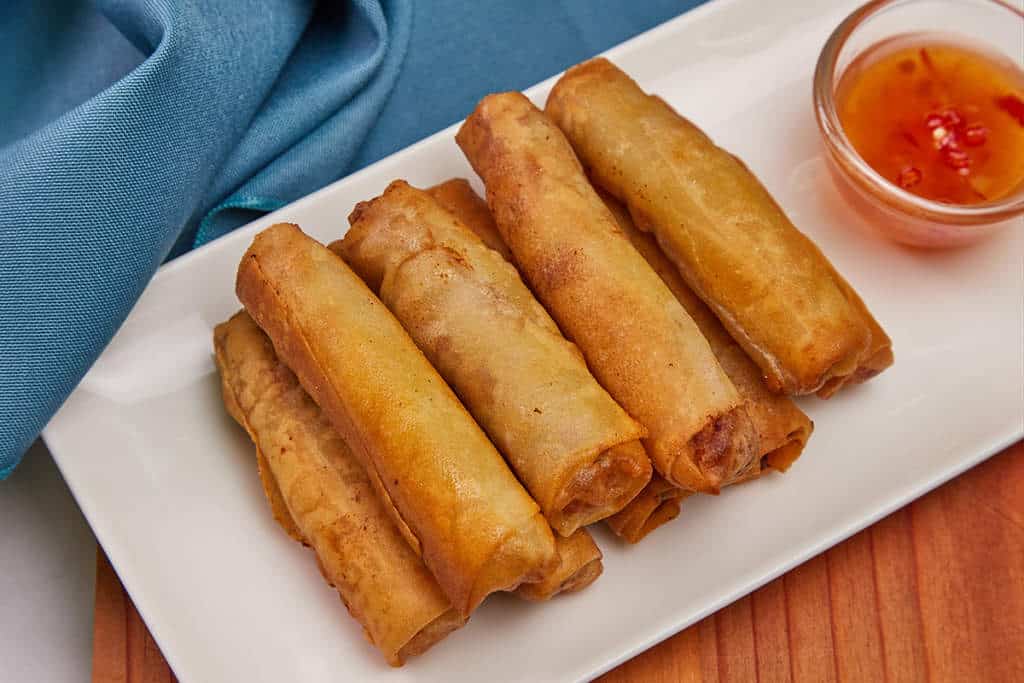 Dried fruits and other Filipino ingredients can be used to stuff your buns. Following deep-frying, the rolls are served with vinegar. Rolls can be dipped in banana ketchup if you want a bit of sweetness with them. They go well with Chicharon, but you can also eat them on their own. Create these delicious spring rolls as your upcoming snack!
Lechon (Roasted Pig)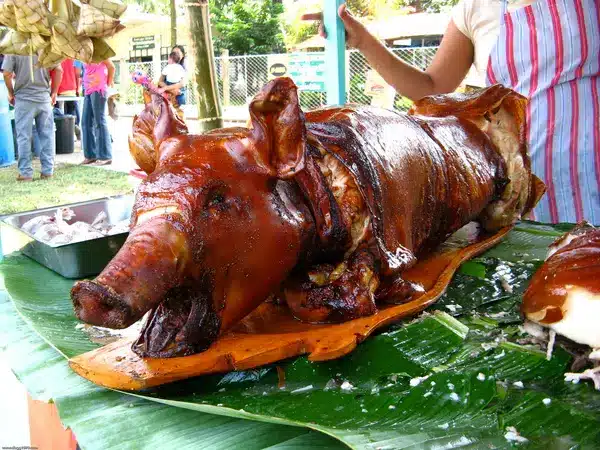 One of the numerous reasons to travel to the Philippines is for holiday celebrations. Lechon can be found at any fiesta or holiday gathering in the Philippines. It is a pig that is rotated on a spit and roasted over a fire. Spit-turning is a community activity, and lots of people like taking turns and congregating by the fire to chat.
Lechon is sometimes enjoyed by itself. They might serve it with a liver sauce made of breadcrumbs, vinegar, and garlic. Others enjoy stuffing their meat with various spices, such as lemongrass. Up to you!
Bicol Express (Spicy Pork Stew)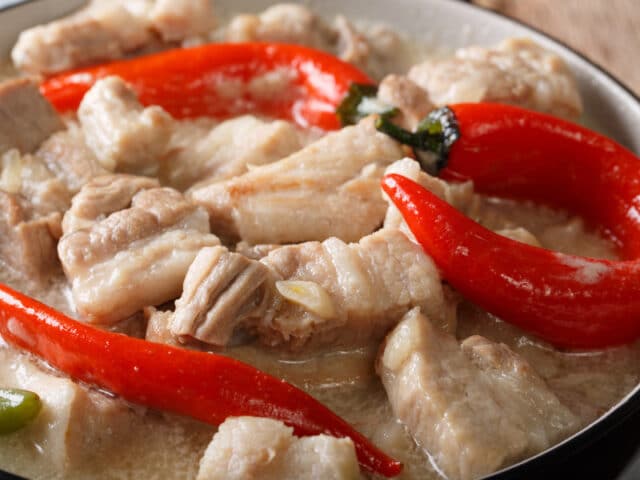 A creamy stew is called Bicol Express. It originates from the Philippines' Bicol area, which is renowned for its fiery cuisine. Coconut milk and chilies are combined to make the main ingredient. Long lengths of time are spent cooking the pork belly with shrimp paste in the hot coconut milk. The stew can then be consumed with rice.
Inihaw Na Liempo (Grilled Pork Belly)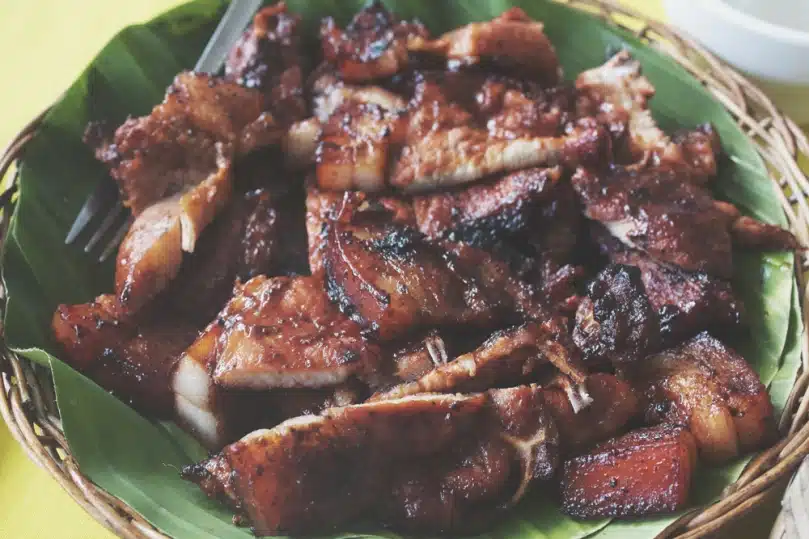 For hours, pieces of pork belly may be marinated in a mixture of garlic, soy sauce, and chilies. The same components can also be used to make a dipping sauce, which chefs prefer to serve with the grilled pork. Try to eat the pork with rice or noodles so that the flavors won't be too overpowering.
Silog (Fried Rice)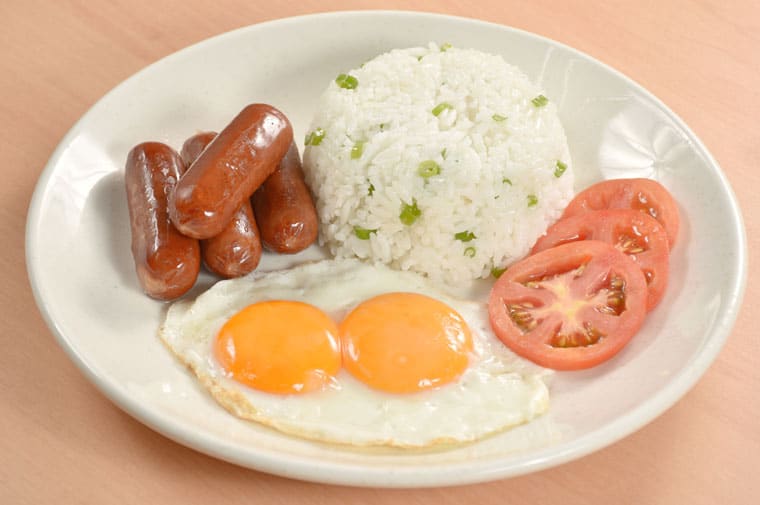 Fried rice is served with silog. It always contains meat, and the dish's name refers to the meat that it contains. Hotsilog comprises hot dogs, while Cornsilog contains corned beef.
An extremely well-liked breakfast meal is silog. You can eat the rice with a vinegar dipping sauce, like you can with most other Filipino cuisine.
Halo-Halo (Shaved Ice Dessert)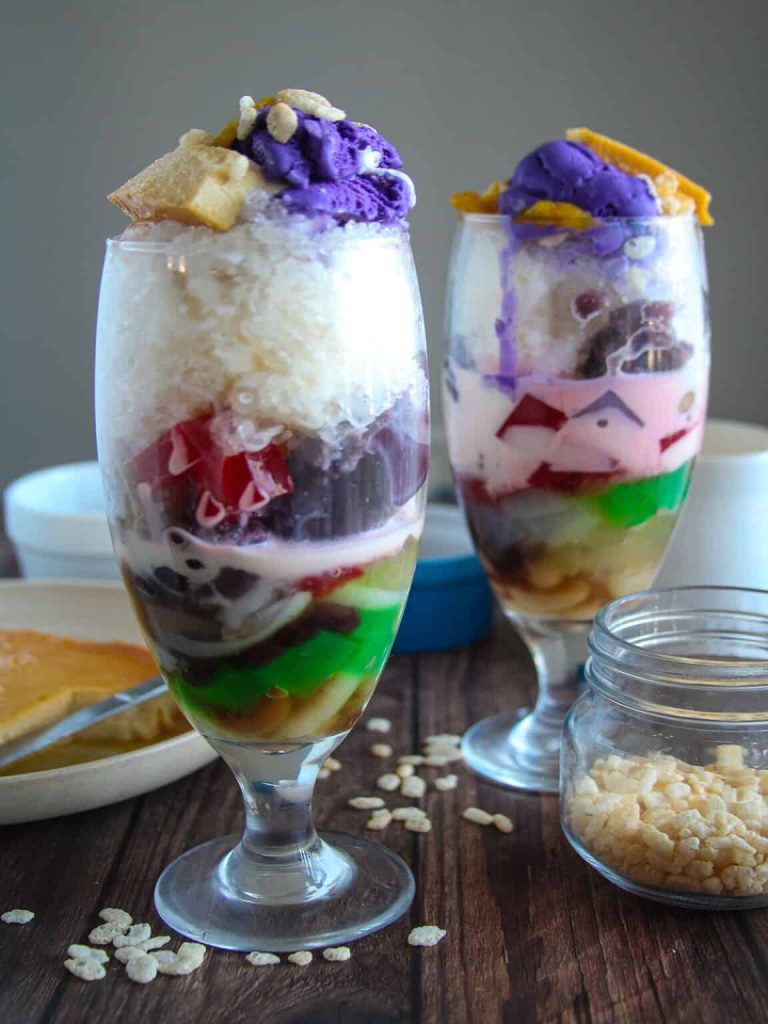 Halo-halo is becoming more and more well-liked outside the Philippines. It resembles a yogurt parfait except instead of yogurt, condensed milk is used. Coconut, sugar plum, and plantain chunks are all present. The cooks fill the glass with the ingredients and then add custard and ice on top.
Taho (Sweet Tofu)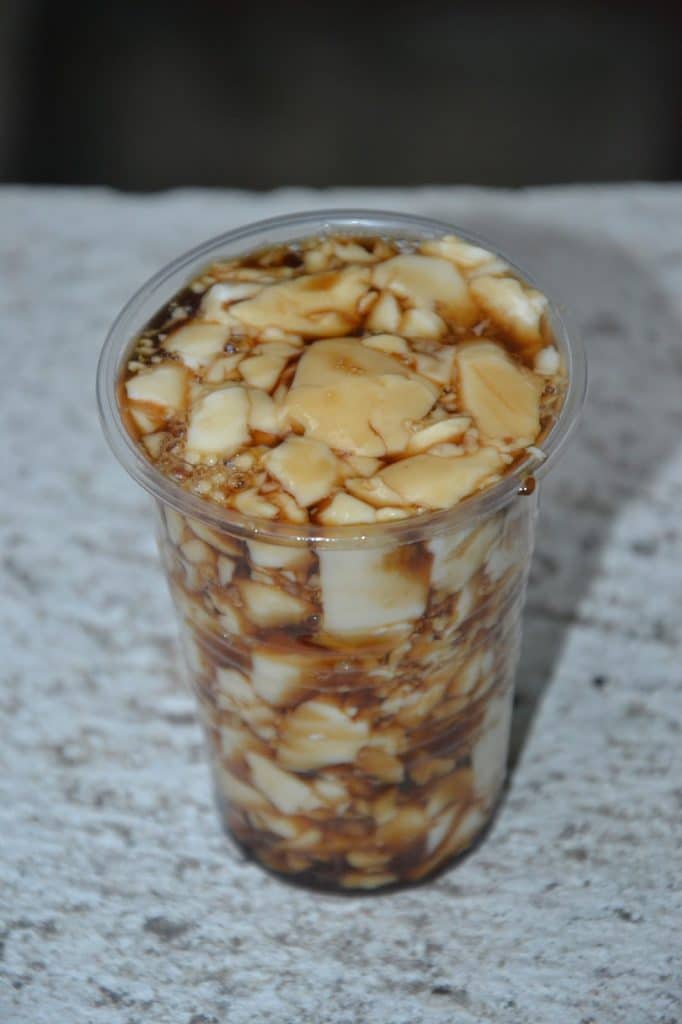 A Chinese custard called douhua is created using new tofu. Taho is a douhua version with extra ingredients and a different cooking method. Filipinos in suburban areas love it because taho vendors roam the streets selling the food.
Taho is topped with simple syrup. Additionally, it includes sago pearls, which are closely related to tapioca. Taho is now available with sliced fruit and flavored syrups.
The custard is whipped by the chef until it resembles liquid. While some prefer to scoop up the sago pearls with a spoon, others prefer to drink their taho directly from the bowl.
Bulalo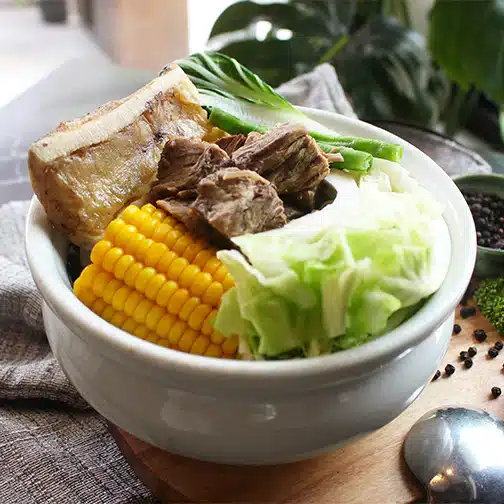 It is believed that Batangas is where the Bulalo first appeared. This renowned Pinoy beef recipe is still something the province is proud of. The bone marrow chunks were cooked by the locals who created the meal until a rich, meaty broth was produced.
And to the meaty stew, vegetables like sitaw, repolyo, and mais were added for taste; the rest is history.
Pancit Palabok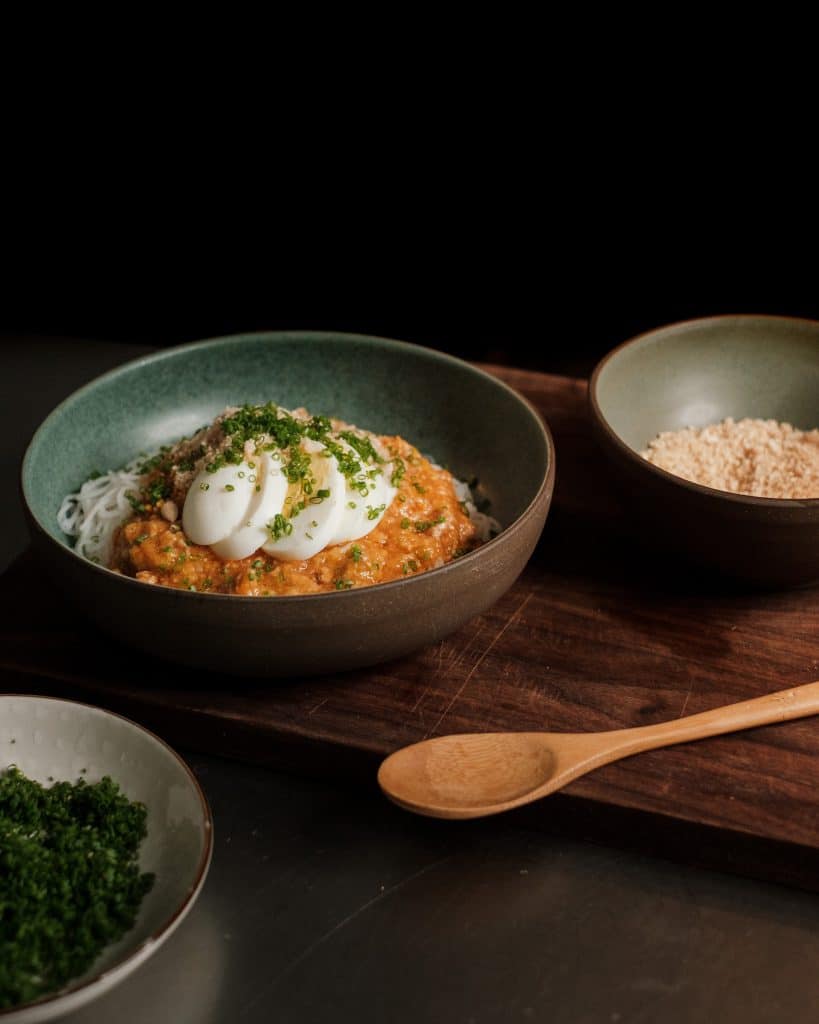 Palabok, which means to "add taste" or "mix in different spices," is a term that only makes sense for a pancit meal that is bursting with pleasure. The Pancit Palabok, like other pancit dishes, has Chinese roots but has become more uniquely Filipino through time.
The base of this traditional Pinoy cuisine is thin rice noodles, which are then topped with a vibrant orange sauce, shrimp, tinapa, and toasted garlic. A fun fact: The sauce for both Pancit Luglug and Pancit Palabok is made using the same recipe. The noodles are the only difference between the two dishes: Pancit Luglug uses thicker noodles, while Pancit Palabok uses thinner ones.
Tinolang Manok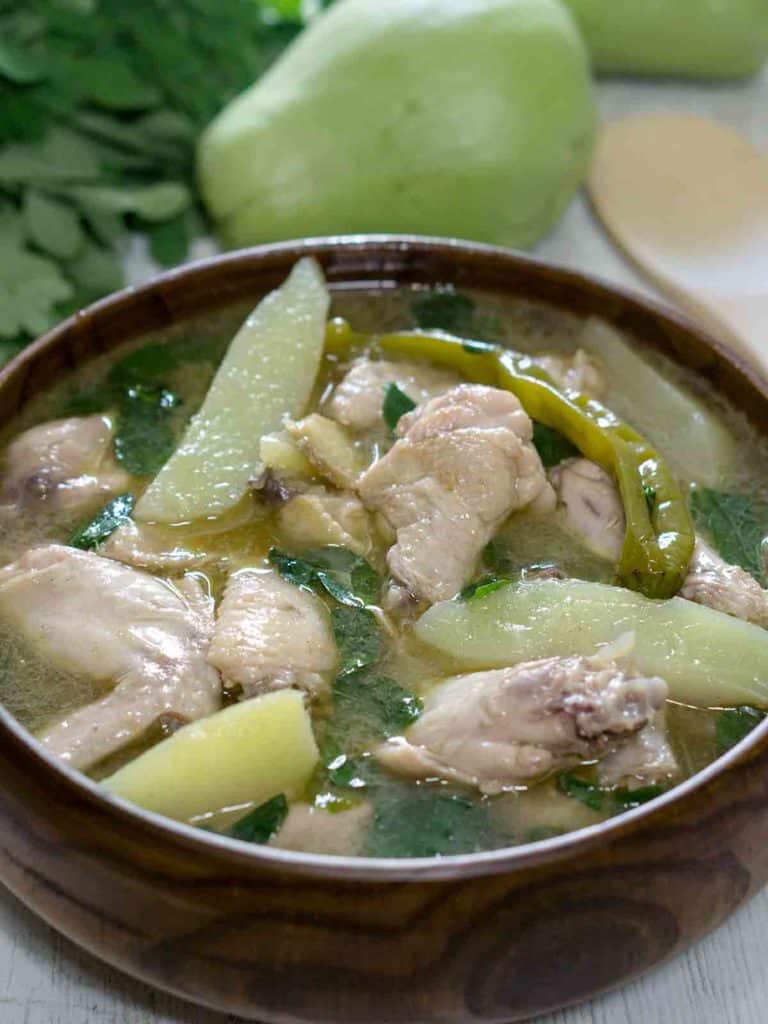 This traditional Flipino meal is a favorite of our National Hero! —was purportedly created in the 1800s. That was more than 200 years ago! The rich and fragrant broth for Tinolang Manok is produced from chicken chunks that have been seared and sautéed with papaya, garlic, and onions. This Filipino recipe was created to last for many generations.
Make sure the recipe is perfect! It's fairly simple. Use CHICKENSAVORTM ALL-IN-ONE SEASONING MIX to make our savory Tinolang Manok dish.
Arroz Caldo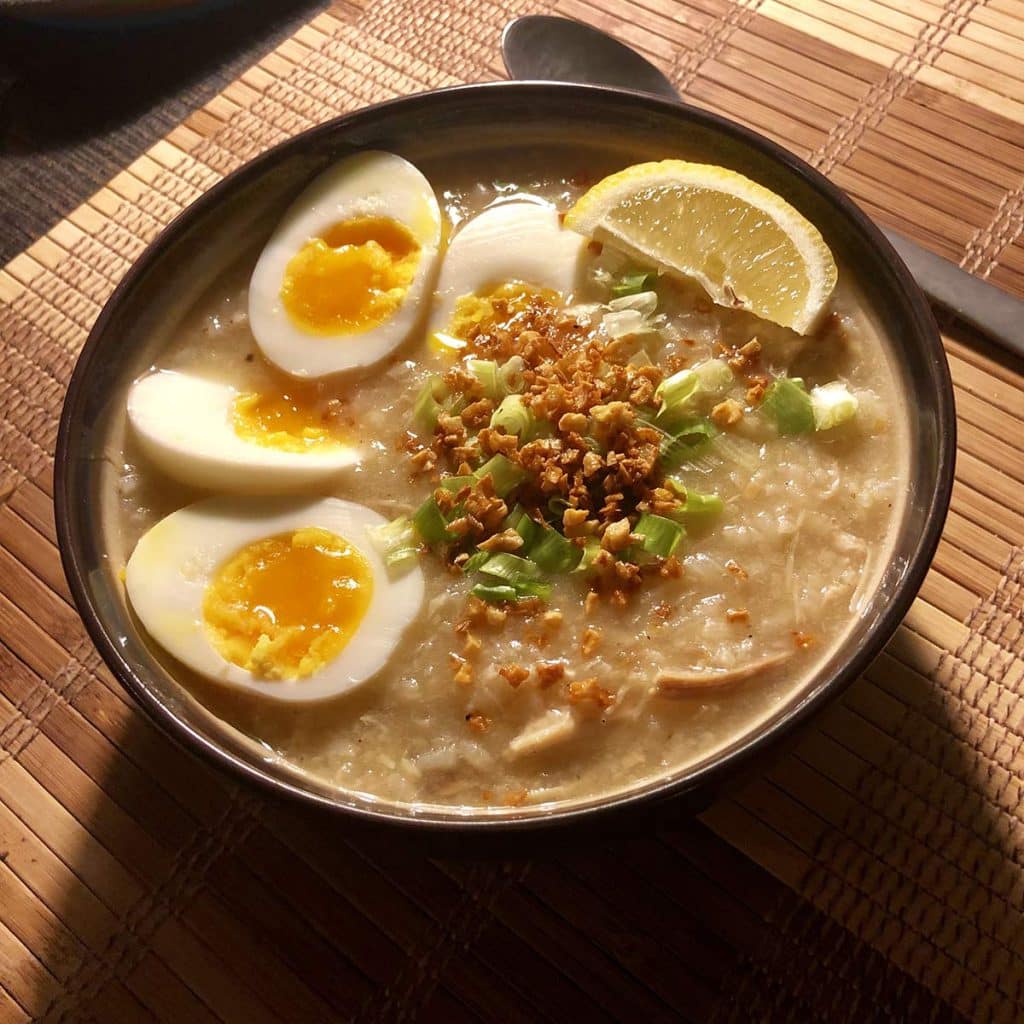 We're fairly certain that every single Pinoy loves arroz caldo. But did you know that while the dish is Chinese in origin, the word Arroz Caldo is Spanish in origin?
This steaming dish of rice congee will cure any illness-related blues. Making it at home is simple. Add some tokwa and AJI-NO-MOTO® UMAMI SEASONING to make it even more delectable!
Sigsig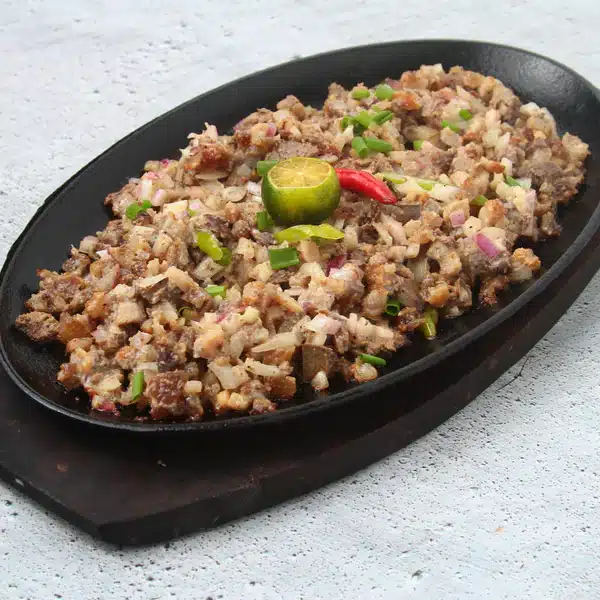 This well-known sisig ulam recipe was created in Kapampangan, with pride! It's a ceviche made from perfectly sizzled minced pig ears, innards, and onions. This traditional Filipino meal is so well-liked that Filipinos created healthier variations of it, such as the tofu sisig! Why not use tofu in place of pork? It's healthier yet no less
Delicious!
Tortang Talong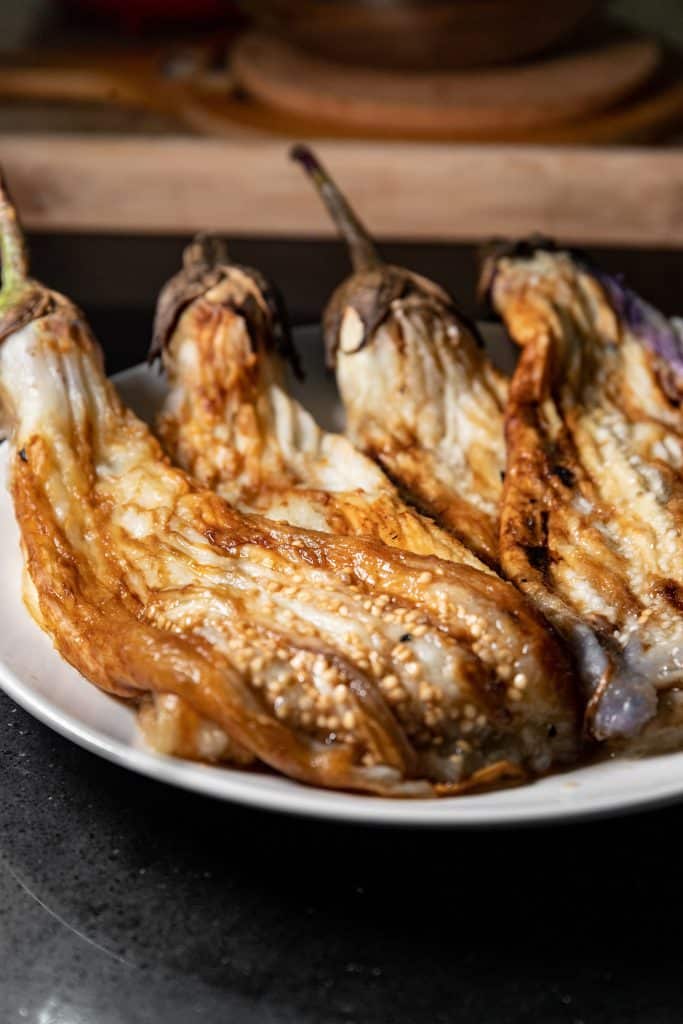 Tortang Talong is a delightful eggplant omelette meal that is wholly Filipino. For instance, Ilocanos make it in the most straightforward method possible: simply grill the eggplant, dip and mash it in an egg mixture, then fry! So good and simple to prepare!
Paksiw na Bangus (Soured Milk Fish)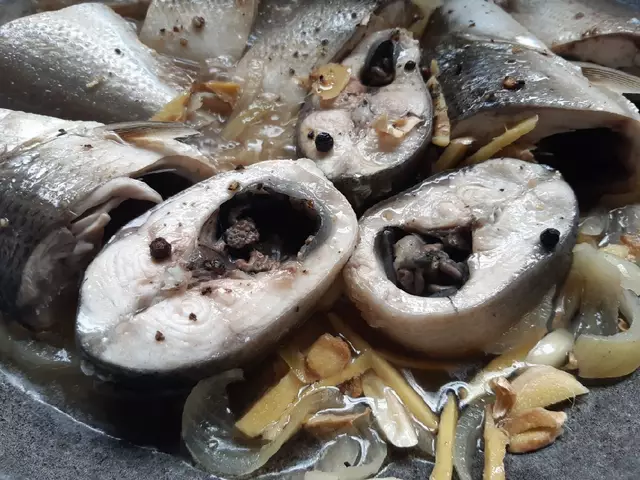 This delicious, sour ulam dish is proudly Filipino. Being an archipelago, the Philippines offers an abundance of fish to catch. To achieve a tangy, delicious flavor, locals created this meal by slowly simmering their freshly caught fish in a vinegar mixture
Pancit guisado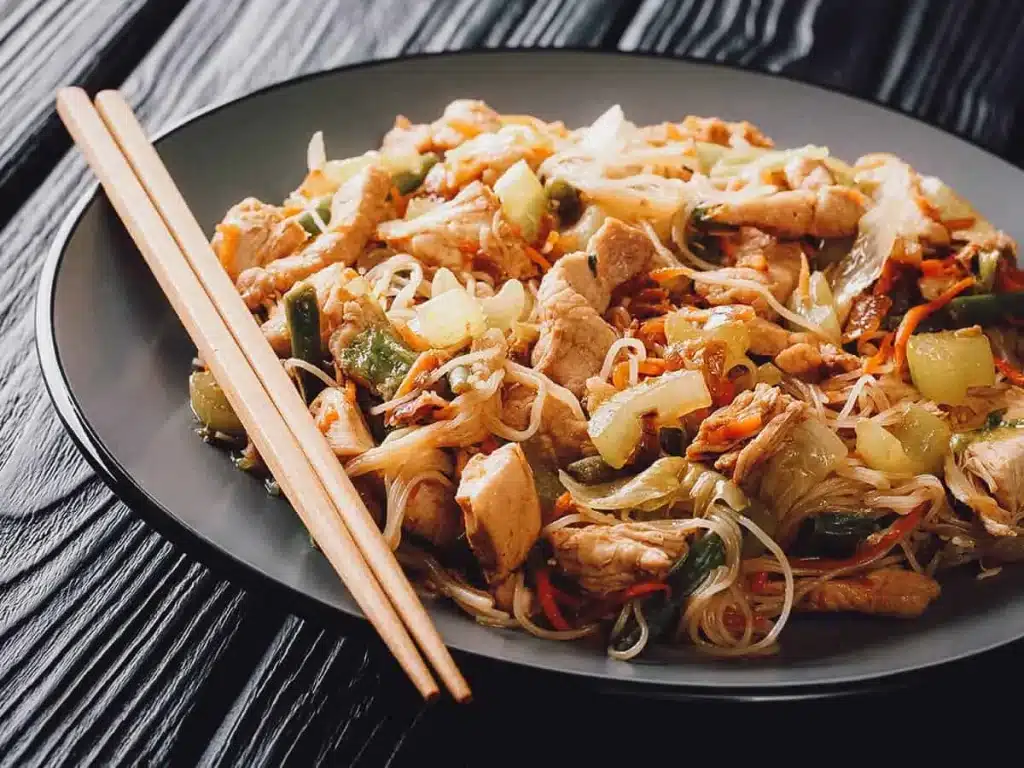 Pancit guisado, another well-known cuisine from the Philippines, is essentially just fried noodles, and you can find it practically anywhere you eat. Pancit canton, pancit bihon, and bam-i are the three main kinds that are frequently available.
When ordering pancit guisado, keep in mind that the portions are frequently enormous and that it is wise to prepare to eat family-style with several other people.
Ice candy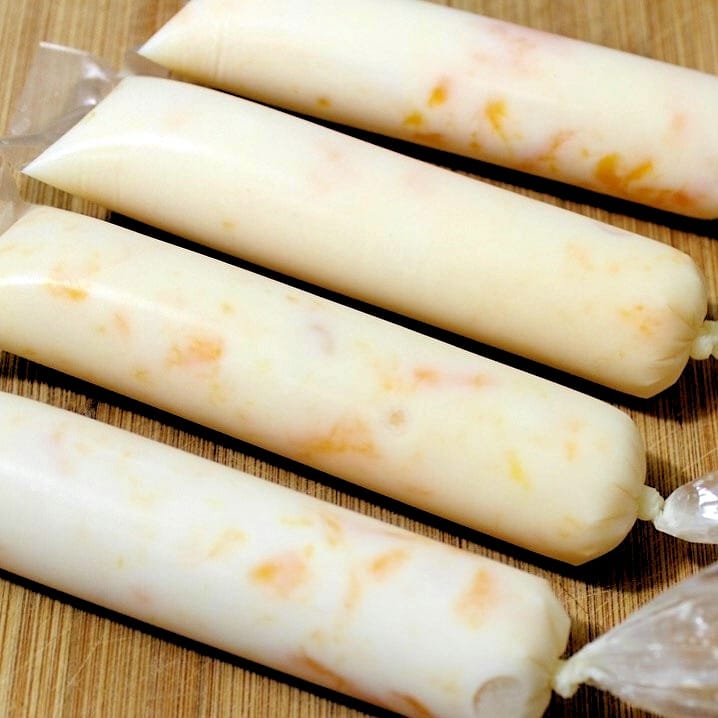 In the Philippines, ice candy is a wildly popular treat. Many enterprising residents with coolers laden with these delectable, refreshing snacks swarm around well-known tourist destinations.
Fruit juice, sugar, and milk are combined to make ice candy, which is then poured into thin plastic bags, knotted shut, and frozen. eaten like a homemade push-pop, ice candy. Squeeze from the bottom after tearing or biting off the plastic top.
You can find ice candies in a variety of flavors, including mango, chocolate, ube (purple yam), buko salad (a mixture of several little pieces of fruit), buko pandan (pandan has a flavor similar to vanilla), melon, and avocado.
Kare-Kare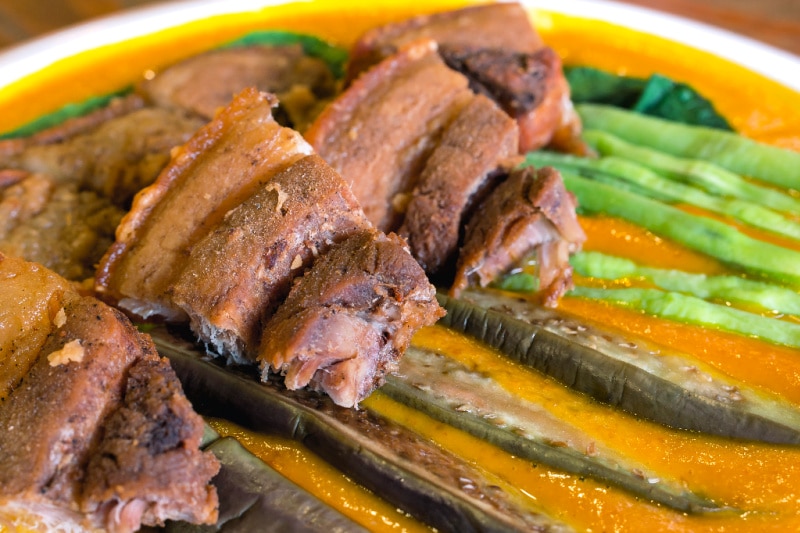 Filipino stews like kare kare have rich, thick peanut sauces. It is a common dish served on special occasions in the Philippines. Oxtail is a component of the traditional dish. Both the tripe and tail of the ox are sometimes used. String beans, eggplant, bok choy, and banana blossoms are among the dish's vegetables. The sauce is thickened by using toasted ground rice that has been lightly roasted.
We hope that this list of classic Filipino dishes will help you choose which Filipino dishes are ideal to try when you are in the Philippines or in a restaurant serving Filipino food anywhere in the world.
Interested in learning more? This nation's culture, people, tourist sites, and history are all fascinating to learn about. Read more about the 10 Best Places to Visit in the Philippines.