Nestled in the Tyrrhenian Sea, the island of Elba beckons with its enchanting blend of natural wonders, rich history, and vibrant culture. Italy's hidden gem is renowned for its pristine beaches, lush landscapes, and historical treasures, making it a versatile destination that caters to various interests.
In this in-depth guide, we'll embark on a journey to discover 15 thrilling activities that will make your visit to Elba unforgettable.
From beach-hopping to wine-tasting hiking adventures to exploring Napoleon's legacy, we've got all the details you need to plan your perfect Elba getaway.
1.    Beach-Hopping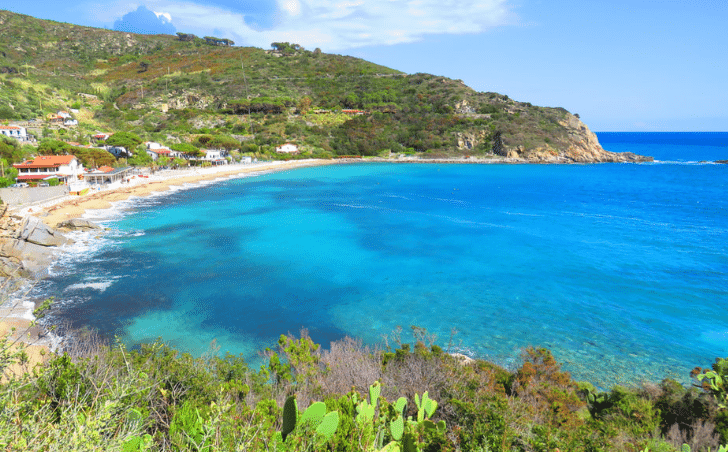 Elba boasts an astounding 150+ beaches waiting to be explored. Must-visit shores include Spiaggia di Sansone, Spiaggia delle Ghiaie, and Cavoli Beach. Dive into crystal-clear waters for swimming, sunbathing, and snorkeling adventures.
2.    Hiking Adventures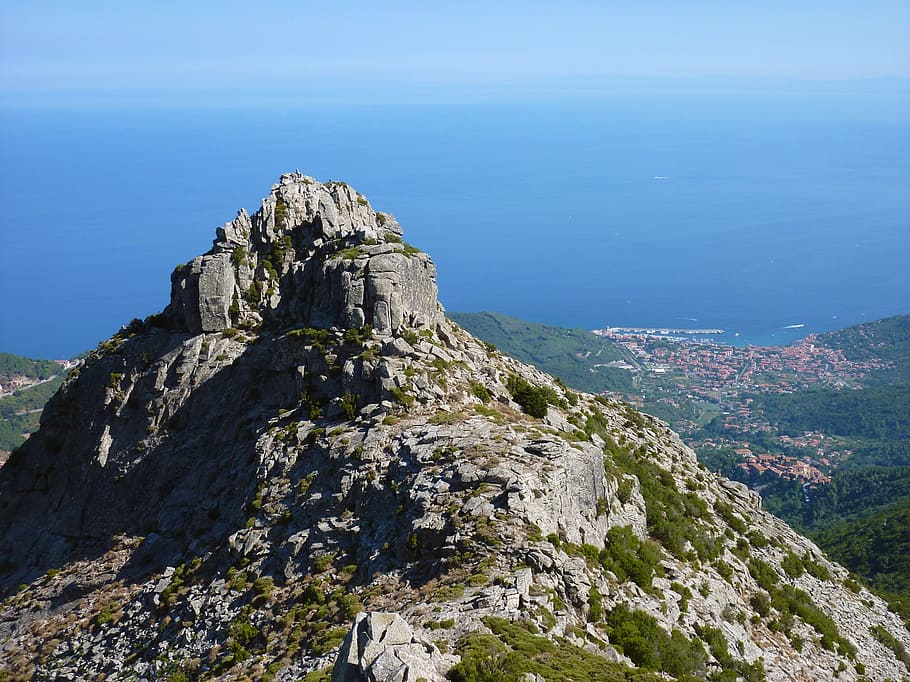 Elba offers an extensive network of hiking trails, with Sentiero No. 1 being a standout option. For breathtaking panoramas, venture to Monte Capanne, the island's highest peak. Before embarking on your trek, assess the trail's difficulty and estimated duration.
3.    Visit Napoleon's Residence
Step back in time and explore the former residences of Napoleon Bonaparte. Palazzina dei Mulini and Villa San Martino provide captivating insights into Napoleon's exile. Remember that opening hours and admission fees may vary, so plan accordingly.
4. Wine Tasting
Elba's unique microclimate gives rise to exceptional wines. Pay a visit to local vineyards like La Chiusa, Le Sughere, and Tenuta delle Ripalte to sample local varietals such as Aleatico and Ansonica.
5. Snorkeling and Diving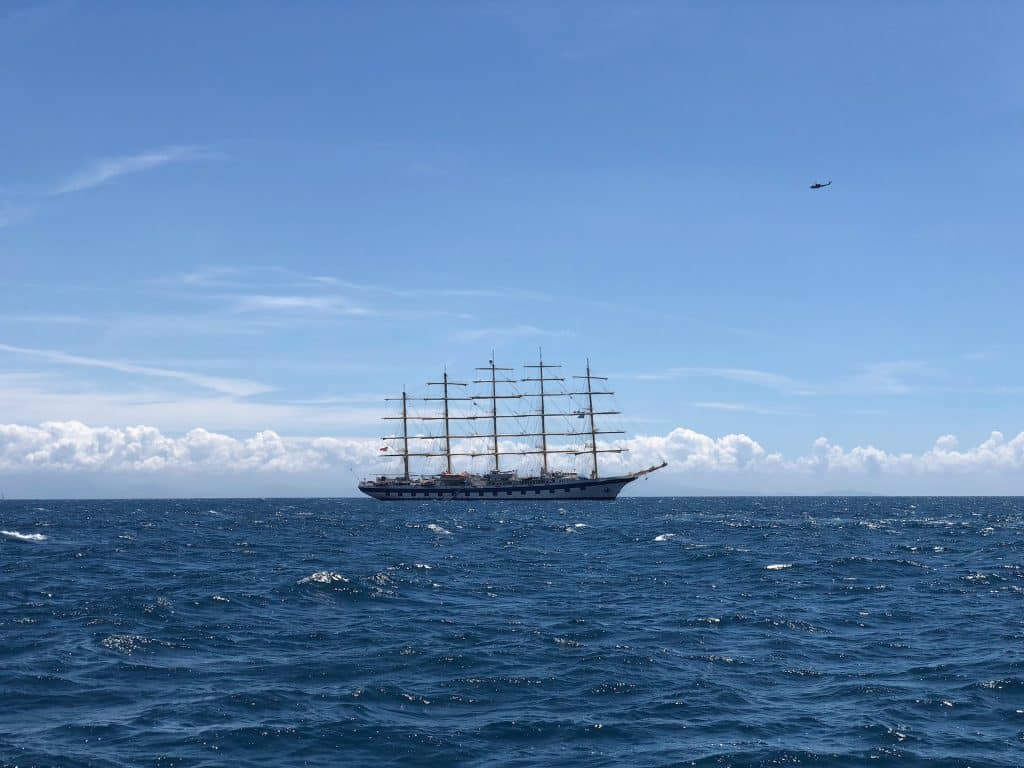 Dive into Elba's vibrant underwater world with equipment rentals and guided tours at dive centers. Explore the thriving marine life and intriguing shipwrecks beneath the clear Tyrrhenian waters.
6.  Explore Portoferraio
Portoferraio, the largest town on the island, beckons with attractions like Forte Stella, the Medici Fortress, and the historic center. Lose yourself in charming streets, quaint shops, and delectable restaurants.
7. Mountain Biking
Thrilling mountain biking trails await riders of all skill levels. Rent bikes or join guided tours to traverse routes through forests and along picturesque coastlines.
8. Taste Local Cuisine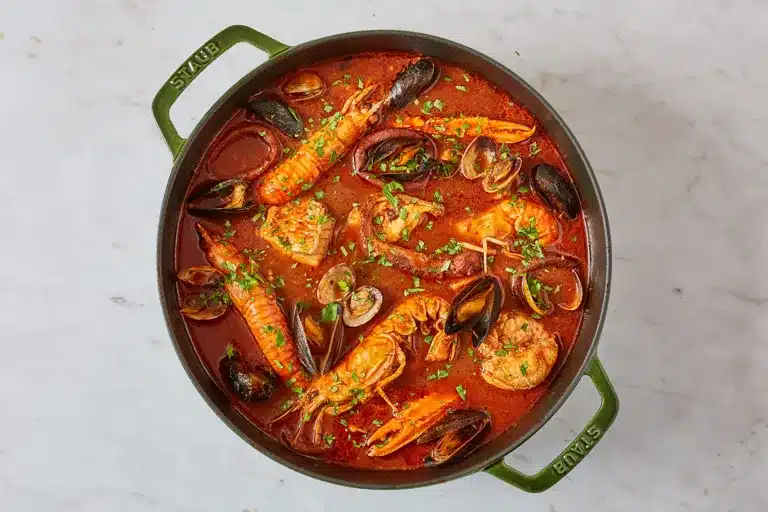 Savor the flavors of traditional Elban dishes like cacciucco, schiaccia briaca, and torta di ceci. Dine at local restaurants and trattorias for an authentic culinary experience, keeping an eye out for seasonal specialties.
9.    Visit Capoliveri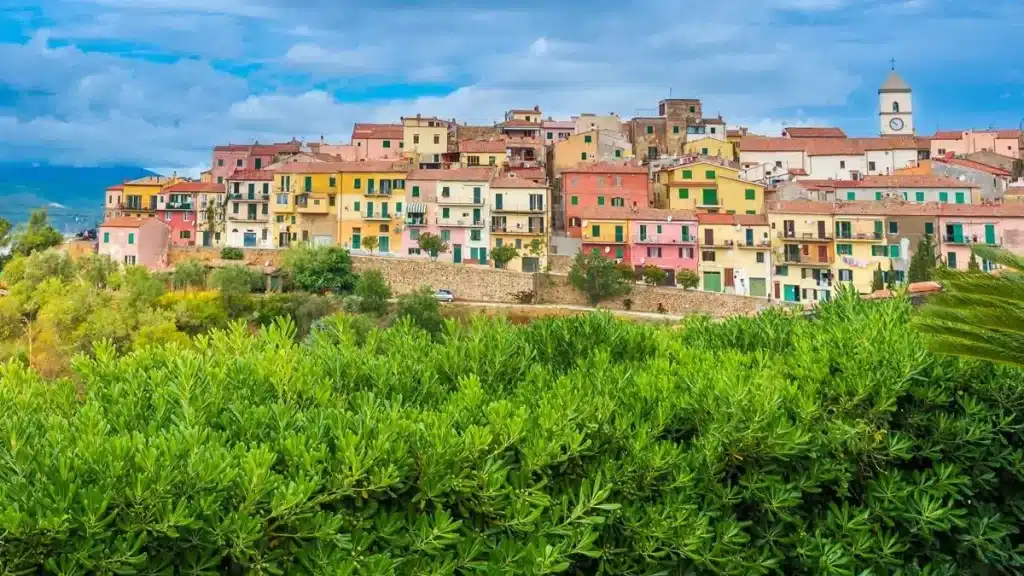 Perched atop a picturesque hill, Capoliveri offers breathtaking views. Explore its historic streets, visit the Church of San Lorenzo, and relish the ambiance. Take the chance to witness stunning sunsets from panoramic viewpoints.
10.    Island Hopping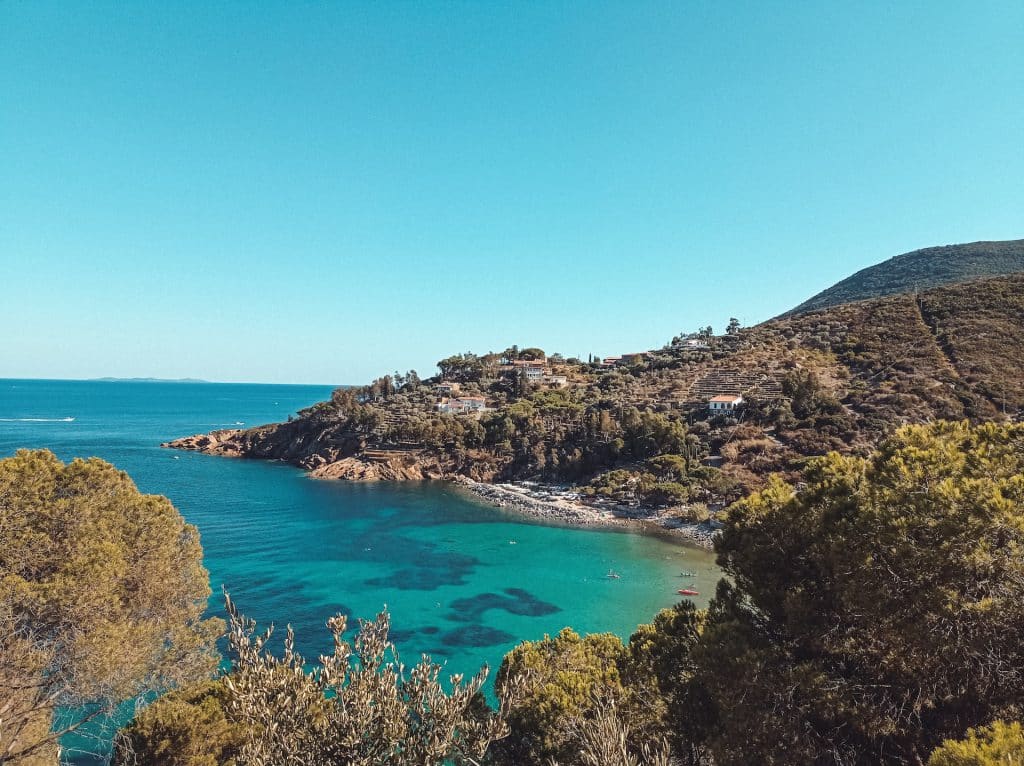 Elba is part of the Tuscan Archipelago, making it a gateway to neighboring islands like Giglio, Pianosa, and Montecristo. Each island boasts its own unique character and natural beauty.
11. Water Sports
Elba's consistent winds make it a paradise for windsurfing enthusiasts. Enjoy a range of water sports, including windsurfing and kayaking, with rental facilities and lessons readily available.
12. Visit Marciana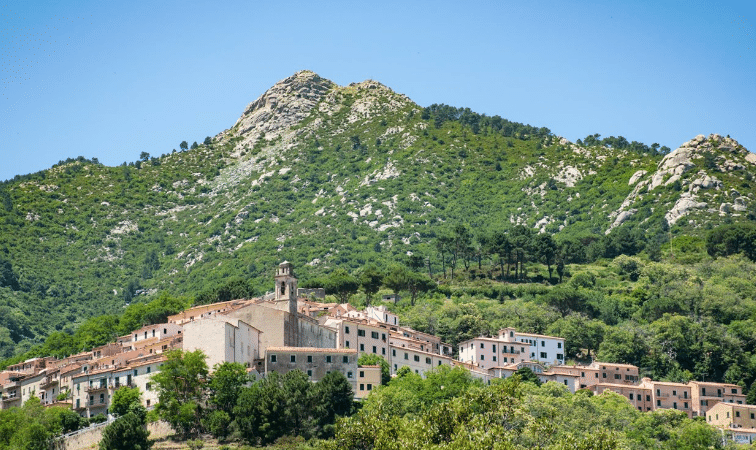 The charming medieval town of Marciana nestles on the slopes of Monte Capanne. Explore its cobbled streets, visit the Church of San Lorenzo, and immerse yourself in its rich history. Plan your visit around local festivals for an authentic cultural experience.
13.    Explore the Mines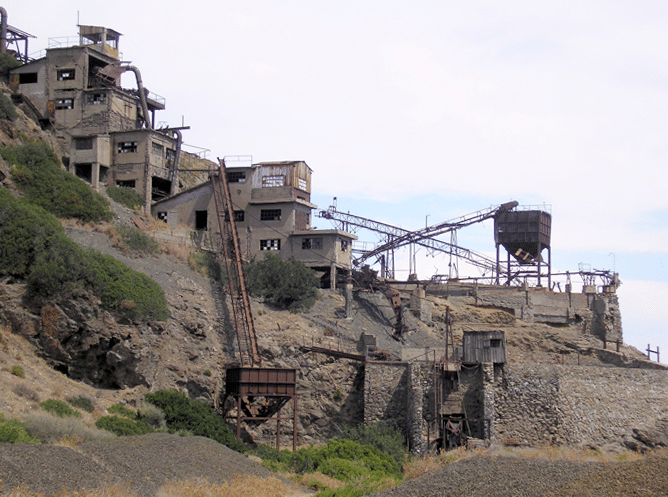 Elba's mining heritage is a captivating chapter of its history. Dive into the island's industrial past with visits to the Ginevro and Capoliveri mines, where guided tours offer insights into the mining process.
14. Golfing
Acquabona Golf Club presents a challenging course with stunning sea views. Golf enthusiasts can indulge in a round amidst Elba's natural beauty, with rental equipment available for visitors.
15. Relax on Smaller Beaches
While famous beaches are undoubtedly beautiful, take notice of the tranquility of hidden coves and bays. Seek local advice or use maps to discover these secluded gems, allowing you to embrace the full spectrum of Elba's allure.
With its diverse range of activities and natural beauty, Elba caters to all types of travelers.
Whether you're drawn to its history, nature, water sports, or desire to unwind on pristine beaches, Elba promises an unforgettable experience. As you plan your visit, consider the best time to go, check opening hours and admission fees for attractions, and explore the island at your own pace to create lasting memories on this captivating Italian island.