Palawan, Philippines, known as the "Last Frontier," boasts unparalleled natural beauty and pristine landscapes that have captivated travelers worldwide. Along with its breathtaking scenery, Palawan offers a wide range of accommodations that cater to every traveler's preferences. Whether you seek luxurious beachfront resorts, eco-friendly hideaways, or charming boutique hotels, Palawan has it all. 
Here are some of the best accommodations in Palawan and compelling reasons why they should be your top choices:
El Nido Resorts – Miniloc Island
Nestled amidst limestone cliffs and turquoise waters, this eco-resort offers a secluded and picturesque setting. It features rustic yet comfortable over-water cottages and beachfront villas, providing an authentic island experience.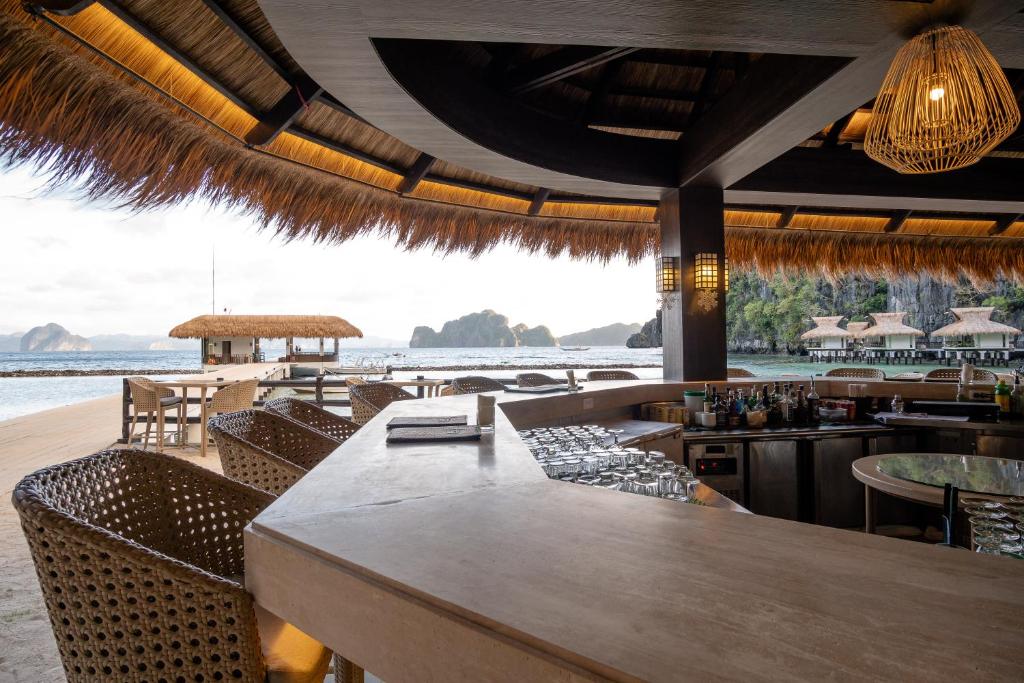 Why choose this place:
Guests can enjoy various activities, including snorkeling, kayaking, and exploring nearby lagoons.
The resort's commitment to sustainability and responsible tourism ensures a guilt-free and eco-friendly stay.
Daluyon Beach and Mountain Resort – Sabang, Puerto Princesa
Located in Sabang, this beach and mountain resort combines ecotourism and modern amenities. Stylishly furnished rooms offer breathtaking views of the beach or nearby mountains.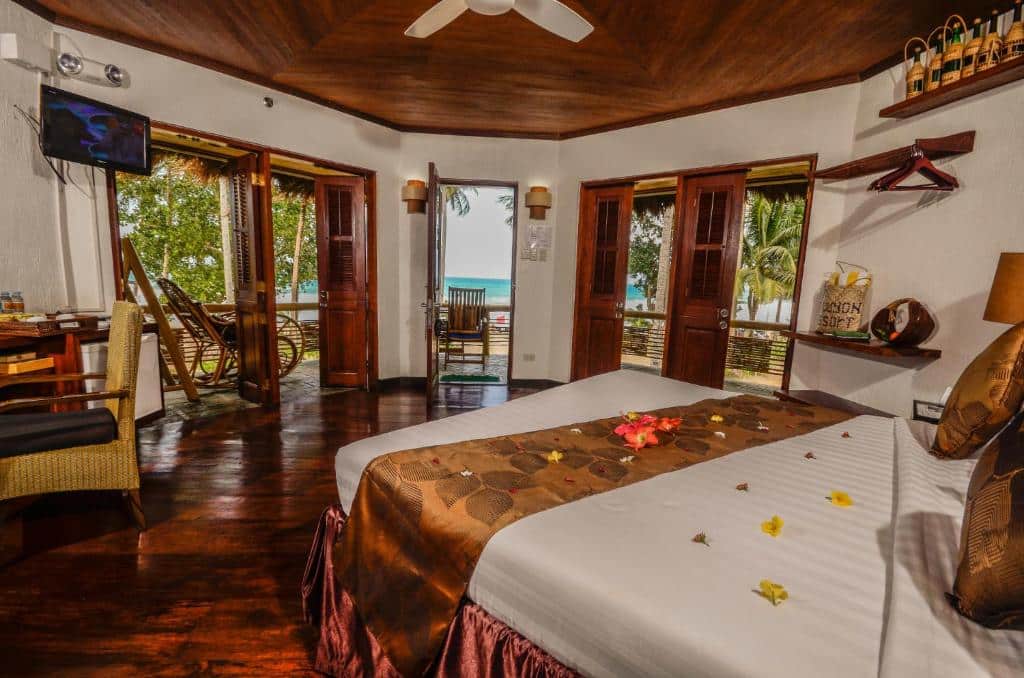 Why choose this place:
Guests can unwind at the beachfront infinity pool or indulge in a soothing massage at the spa.
The resort's commitment to sustainability, evident in its green initiatives, enhances the eco-conscious traveler's experience.
Qi Palawan – San Vicente
For those seeking an off-the-grid getaway, Qi Palawan is a hidden gem nestled in San Vicente. Rustic yet comfortable beachfront cottages provide a serene and unplugged retreat.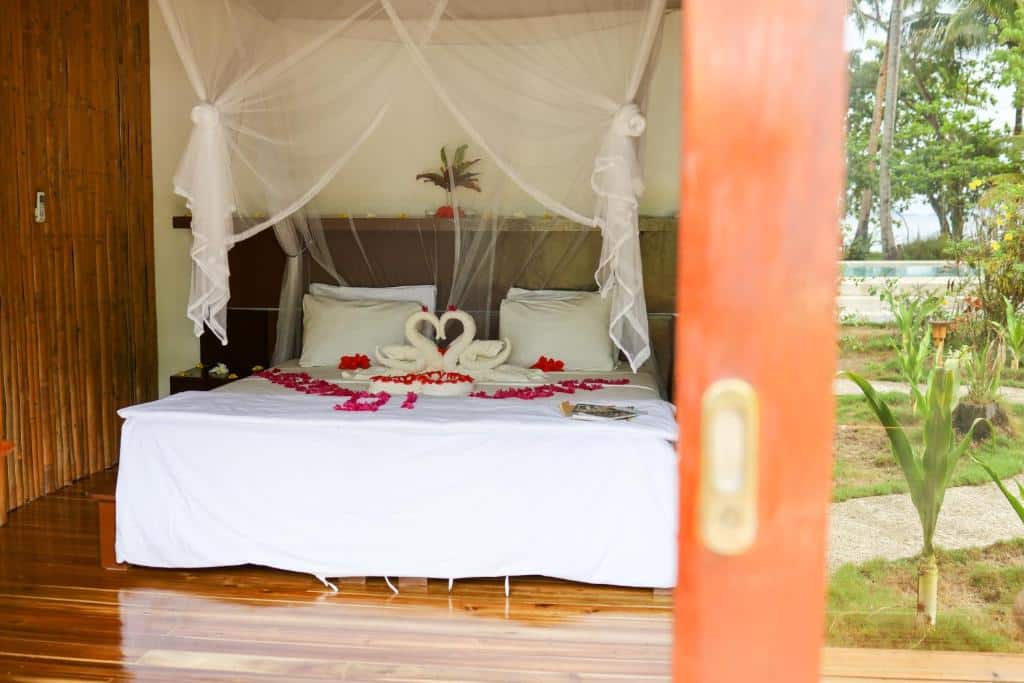 Why choose this place:
Guests can engage in outdoor activities like island hopping, paddleboarding, and hiking.
The resort's dedication to community empowerment and sustainability makes it a socially responsible choice.
Astoria Palawan – San Rafael, Puerto Princesa
Nestled in a lush tropical paradise, Astoria Palawan offers a luxurious and serene retreat. Spacious and elegantly appointed villas and suites provide a comfortable and upscale stay.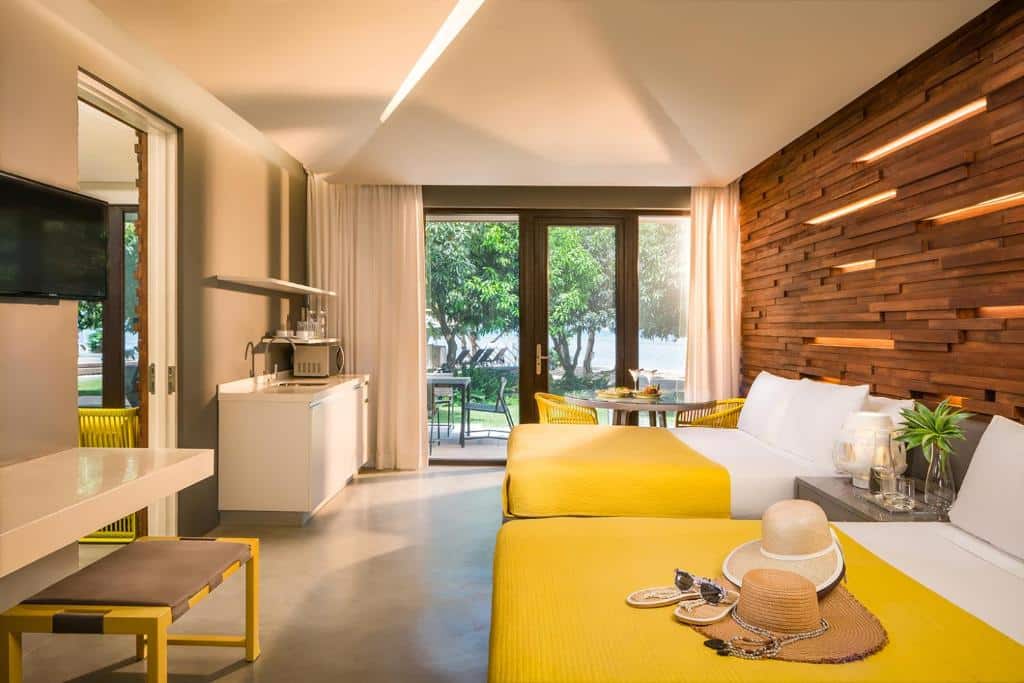 Why choose this place:
Guests can indulge in various recreational activities, including kayaking, stand-up paddleboarding, and biking.
The resort's exquisite dining options, infinity pool, and spa treatments ensure a truly pampered experience.
Dos Palmas Island Resort and Spa – Arreceffi Island
Situated on a private island, Dos Palmas Island Resort and Spa is a haven of tranquility. The resort features charming cottages and villas, surrounded by pristine beaches and lush gardens.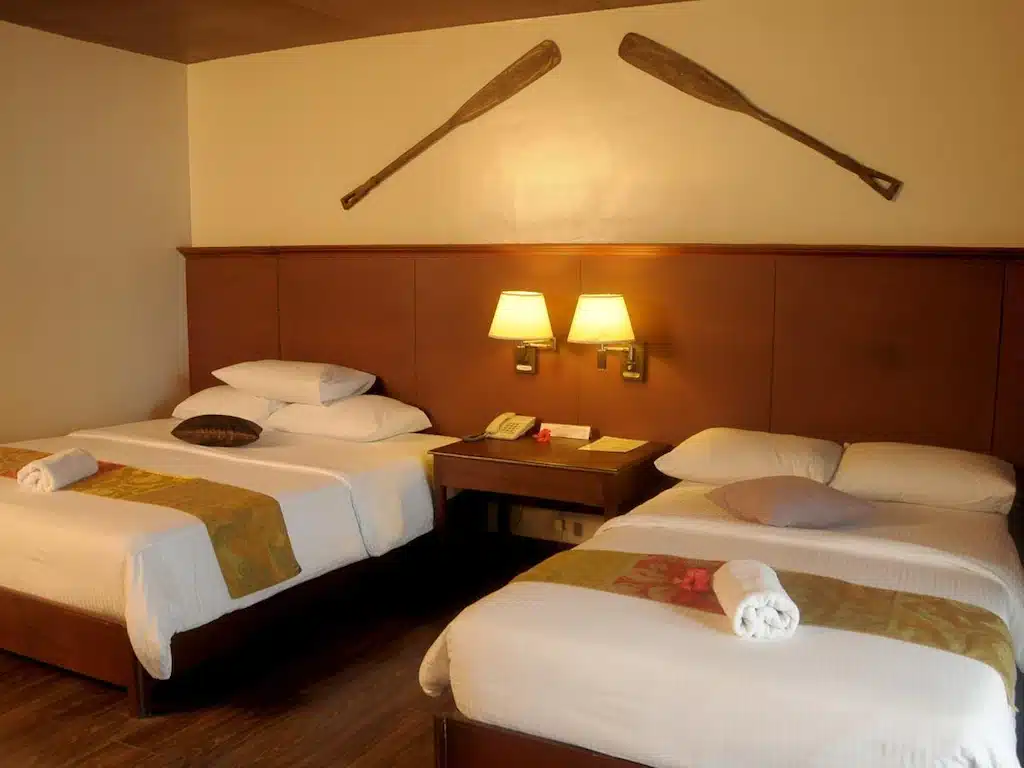 Why choose this place:
Guests can enjoy various water activities, such as snorkeling, diving, and island hopping.
The resort's spa offers rejuvenating treatments, while the onsite restaurant serves delectable seafood and international cuisine.
Club Paradise Palawan – Dimakya Island
Situated in Coron, Club Paradise Palawan offers a tropical haven surrounded by turquoise waters and lush landscapes. The resort features spacious rooms and villas, each with a private balcony or terrace.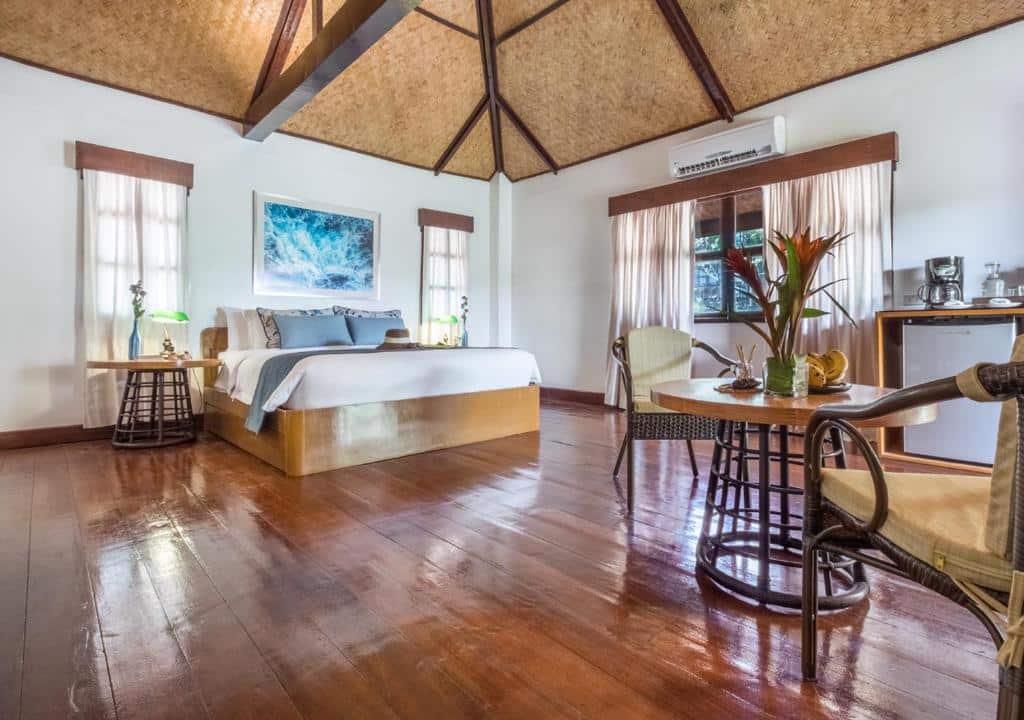 Why choose this place:
Guests can partake in various activities, such as island tours, kayaking, and beach volleyball.
With its commitment to conservation and environmental protection, Club Paradise Palawan ensures a memorable and eco-conscious stay.
Canvas Boutique Hotel – Puerto Princesa
Located in Puerto Princesa, Canvas Boutique Hotel offers a unique blend of art, style, and comfort. Chic and modern rooms showcase local artwork and provide a cozy atmosphere.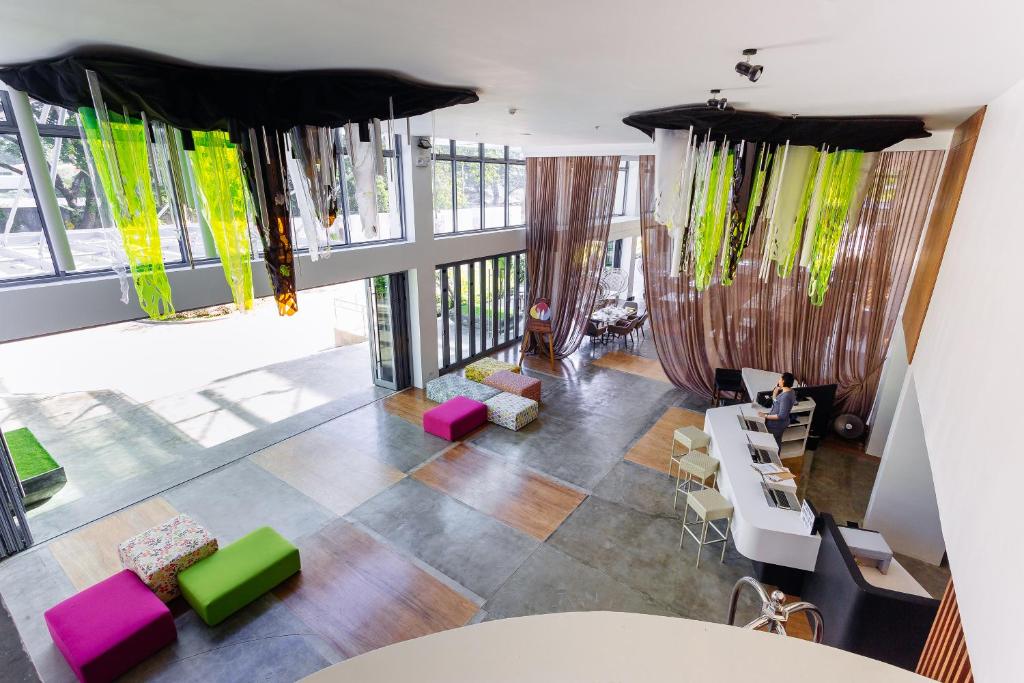 Why choose this place:
The hotel's rooftop lounge offers panoramic views, while the onsite restaurant serves delectable fusion cuisine.
Its central location provides easy access to Puerto Princesa's attractions, making it an ideal choice for urban explorers.
El Nido Resorts Pangulasian Island
It is a luxurious resort on Pangulasian Island in El Nido, Palawan. Choosing El Nido Resorts Pangulasian Island guarantees an unforgettable luxury experience in one of the most beautiful destinations in Palawan, combining natural beauty, world-class amenities, and exceptional service.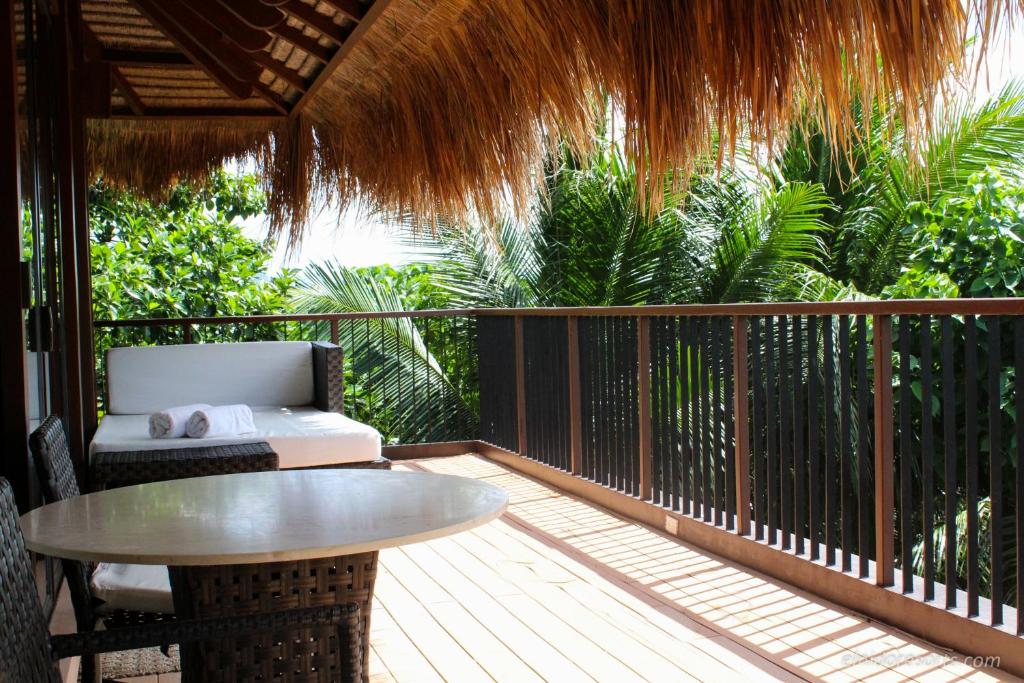 Why choose this place:
The resort features spacious and elegantly designed villas that offer breathtaking views of the beach or the forest. Each villa is equipped with modern amenities and a private balcony or pool.
The resort offers a variety of dining options, including a beachfront restaurant that serves delicious international and local cuisine. Guests can savor delectable dishes while enjoying panoramic views of the sea.
Pangulasian Island is known for its stunning sunsets. Guests can witness the sky ablaze with vibrant colors as the sun sets over the horizon, creating a magical and romantic ambiance.
The Funny Lion
The hotel is conveniently located in Coron Town, making it easily accessible to various attractions and amenities. It is in proximity to shops, restaurants, and the bustling town center, allowing guests to explore the local culture and experience the vibrant atmosphere of Coron.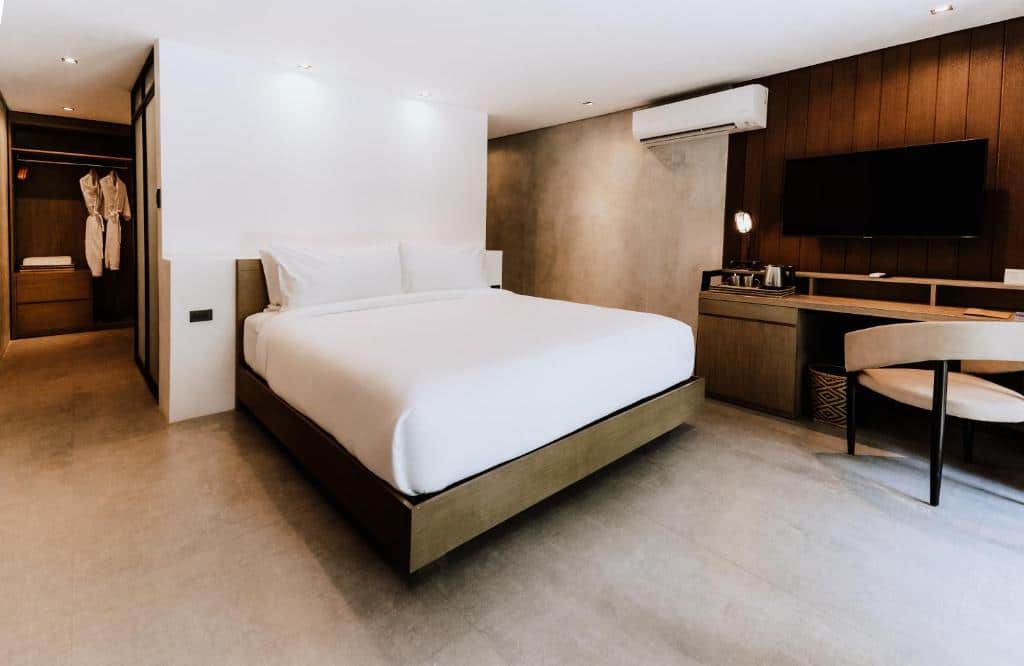 Why choose this place:
The friendly and attentive staff go above and beyond to ensure that guests have a memorable stay. They are ready to assist with any needs or requests and provide recommendations for exploring the area.
One of the highlights of The Funny Lion is its rooftop pool that offers panoramic views of Coron. Guests can relax in the pool while enjoying breathtaking vistas of the surrounding mountains and the turquoise waters of the sea.
Choosing The Funny Lion in Coron provides a combination of contemporary comfort, stunning views, and a convenient location, making it an ideal choice for travelers looking for a stylish and enjoyable stay in the heart of Coron Town.
Why visit Palawan?
Palawan, Philippines, is a tropical paradise that beckons travelers with its breathtaking beauty and awe-inspiring landscapes. With its crystal-clear turquoise waters, pristine white-sand beaches, and lush greenery, Palawan offers a truly immersive experience in nature's splendor. The region is renowned for its stunning limestone cliffs, including the world-famous UNESCO World Heritage Site, the Puerto Princesa Subterranean River National Park.
Whether you want to explore the vibrant coral reefs while snorkeling or diving, discover hidden lagoons and secret beaches, or trek through dense jungles and encounter unique wildlife, Palawan has it all. Besides its natural wonders, Palawan boasts warm and welcoming locals, delicious cuisine, and a rich cultural heritage. A visit to Palawan promises unforgettable memories and a chance to disconnect from the hustle and bustle of everyday life while immersing yourself in the sheer beauty of this tropical paradise.
You may use as your guide of this, 5 Days in Palawan, Philippines (Itinerary) for easier planning. We also made a full guide of Frequently Asked Questions About the Philippines for your travel plans to the Philippines.
Before visiting Palawan, tourists should be prepared for a few essential considerations.
Firstly, it is essential to pack appropriately for a tropical climate with lightweight clothing, swimwear, and comfortable footwear for outdoor activities.
It's advisable to bring sun protection such as hats, sunglasses, and sunscreen due to the intense tropical sun.
Additionally, while Palawan is known for its natural beauty, some areas may have limited infrastructure and amenities. Hence, it's wise to plan and carry essentials such as water, snacks, and insect repellent.
It's essential to respect the environment and local communities by practicing responsible tourism, including proper waste disposal and being mindful of delicate ecosystems.
Lastly, it's recommended to check travel advisories and be aware of any necessary visas or vaccinations required before visiting the Philippines.
With these preparations in mind, you can fully enjoy the wonders of Palawan and have a memorable experience in this tropical paradise.
When planning a trip to Palawan, selecting suitable accommodations is essential to appreciate the beauty and serenity of this tropical paradise fully. Whether you crave luxury and seclusion, eco-friendly experiences, or a blend of comfort and artistry, Palawan has a wide range of exceptional accommodations to suit every preference. From the breathtaking landscapes of El Nido to the vibrant coral reefs of Coron, each total on our list offers unique features and amenities that will enhance your Palawan experience. Choose one that resonates with your travel style and prepare for an unforgettable journey in the mesmerizing realm of Palawan.
Hurry! Plan your travel now, and if we missed your favorite place to stay, leave your comments below, and we'll surely add on the list!