Beautiful Italy is renowned around the world for its exceptional culinary delights—a country that delivers foods that are beloved by the entire globe, distinctive, and inimitable. It is a land rich in warmth, art, music, architecture, history, and, undoubtedly, gastronomy.
Who has never heard of pizza, lasagna, spaghetti, or gelato? These are just a few of the mouthwatering foods that originated in Italy and are loved all over the world. To whet your stomach, let's explore the key Italian dishes as we travel gastronomically from north to south around this boot-shaped peninsula.
Pizza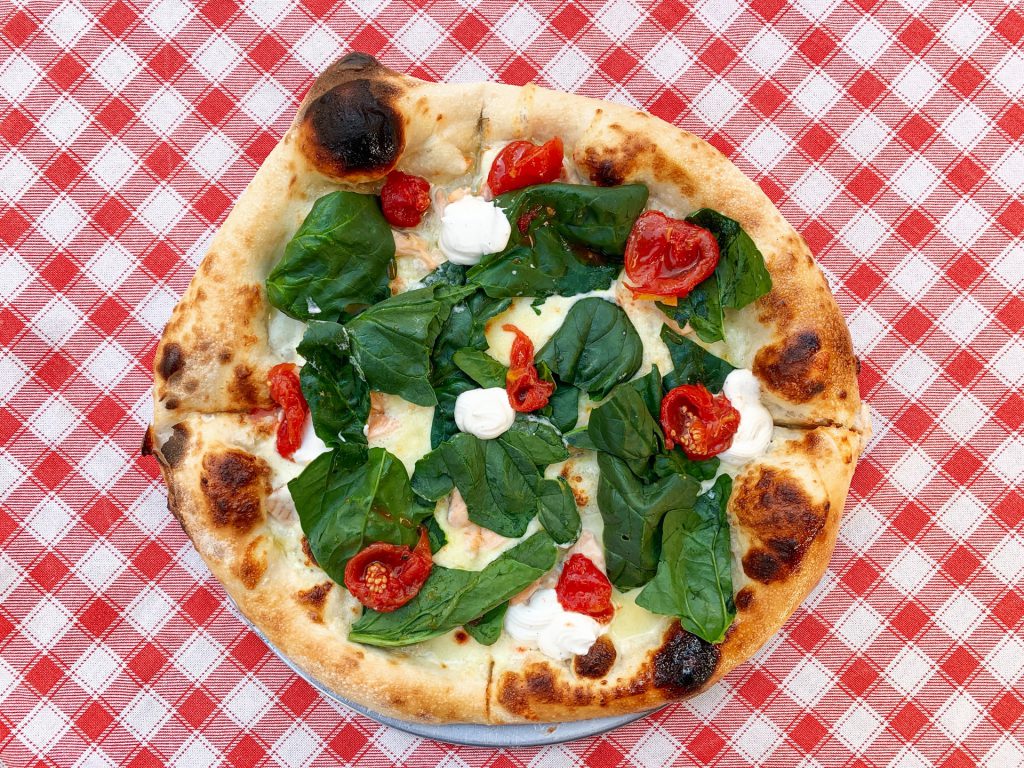 Pizza. Speaking of Italian cuisine always brings up the topic of pizza, a dish that serves as both a national emblem and a global representation of Italy. UNESCO has designated pizza as an Intangible Cultural Heritage of Humanity.
At the end of the 18th century, Margherita di Savoia, the Italian Queen, inspired the creation of the first pizza in Naples, in southern Italy. It is only baked in a wood-fired oven, is presented with a high "cornicione" (the edge), and is lower in the center.
Lasagne Al Forno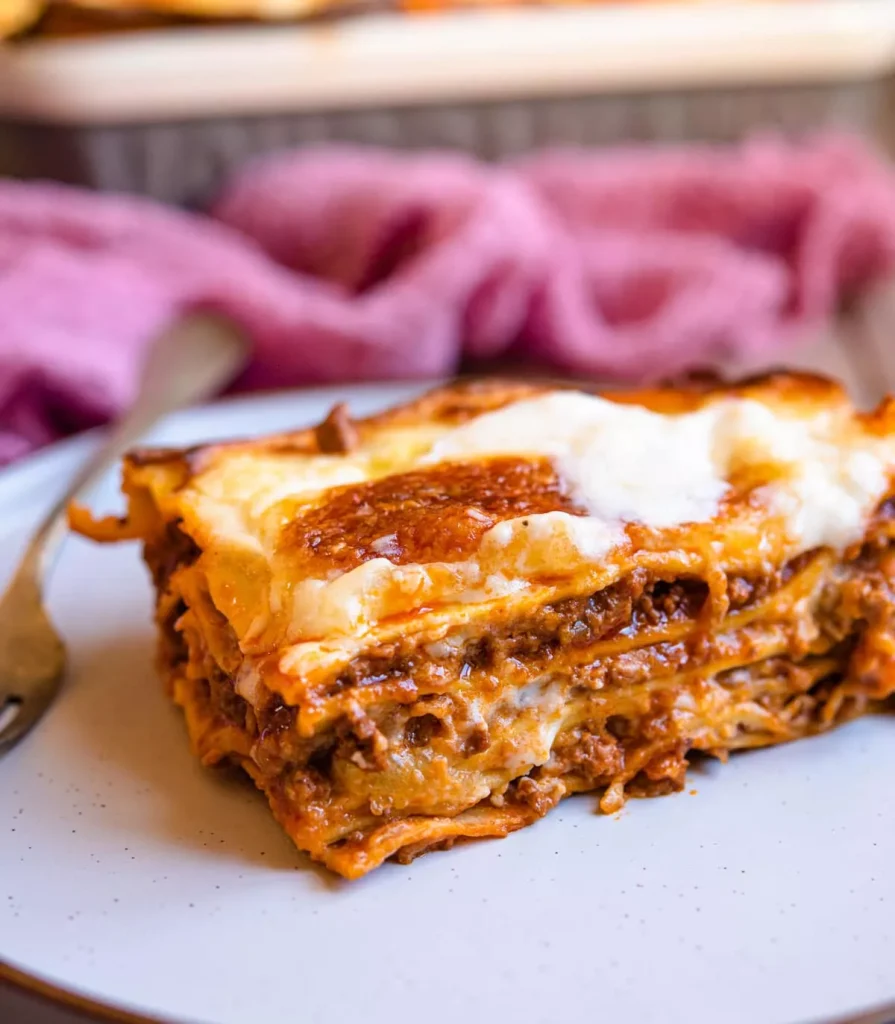 One of the earliest pasta varieties, lasagne is formed of very wide, flat sheets. Both terms can also refer to a meal from Italy that consists of lasagna layers layered on top of each other and filled in between.
Polenta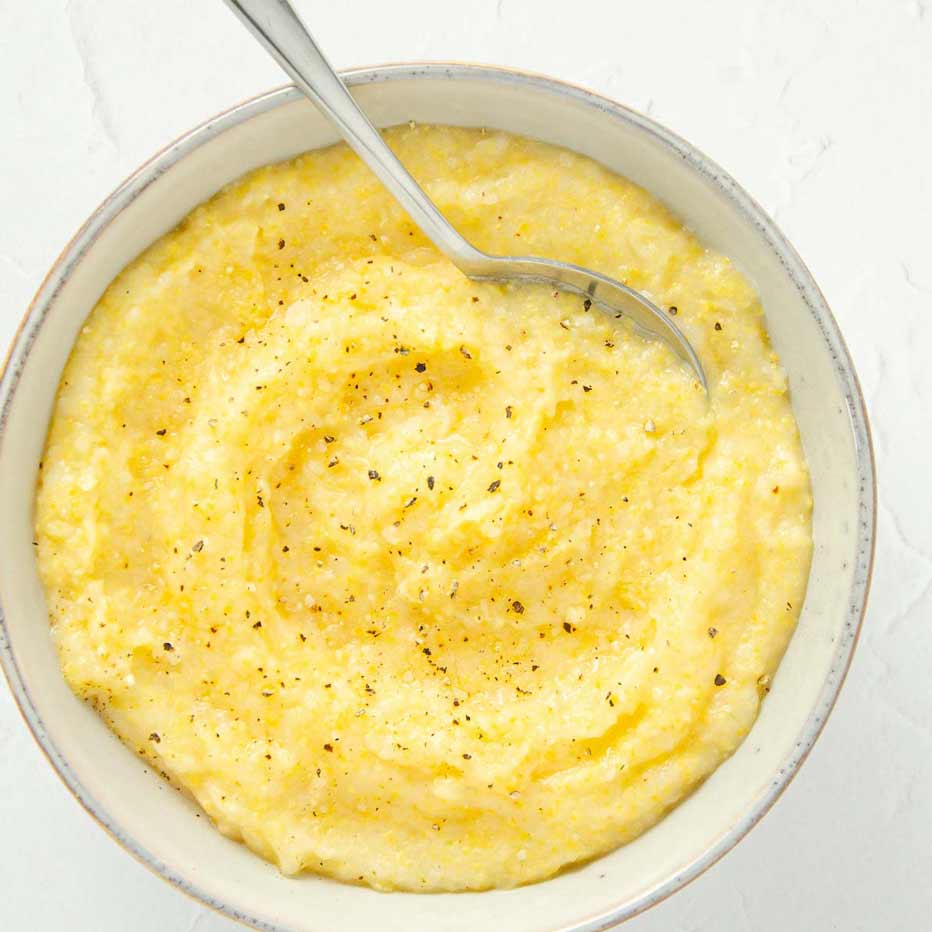 Traditionally, different grains besides cornmeal were used to make polenta, a dish of cooked cornmeal. The food is an Italian meal. You can either serve it hot like porridge or you can let it cool and harden into a loaf that you can bake, fry, or grill.
Tortellini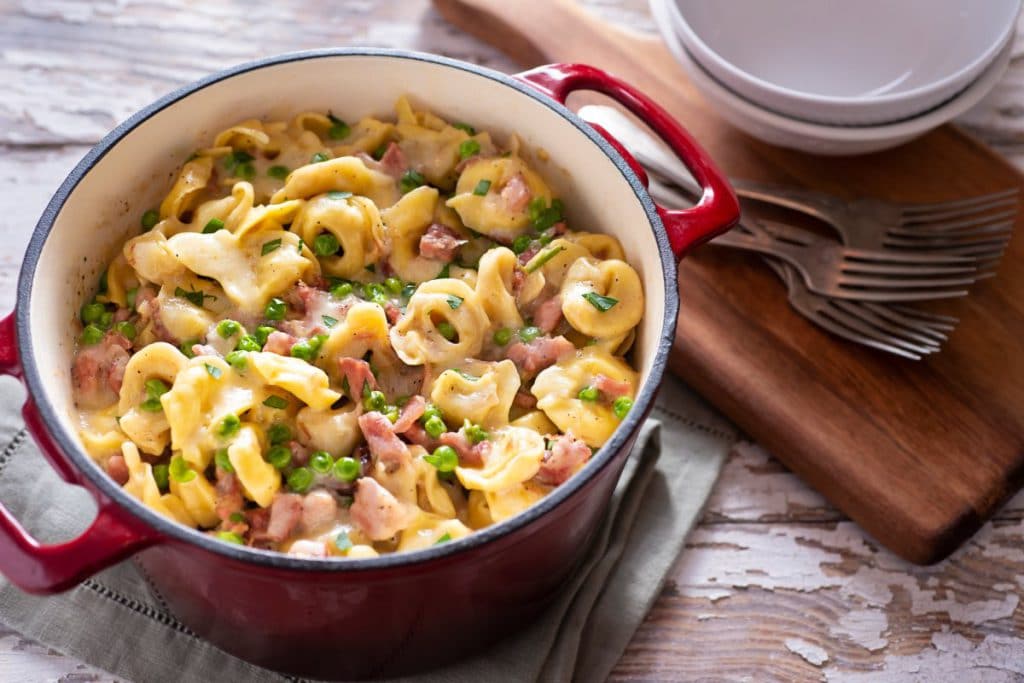 Pasta called "tortellini" is a native of the Emilia area of Italy. They are typically served in capon soup and packed with a combination of meat, Parmigiano Reggiano cheese, egg, and nutmeg. They are frequently sold fresh or homemade in the region of origin.
Ribolitta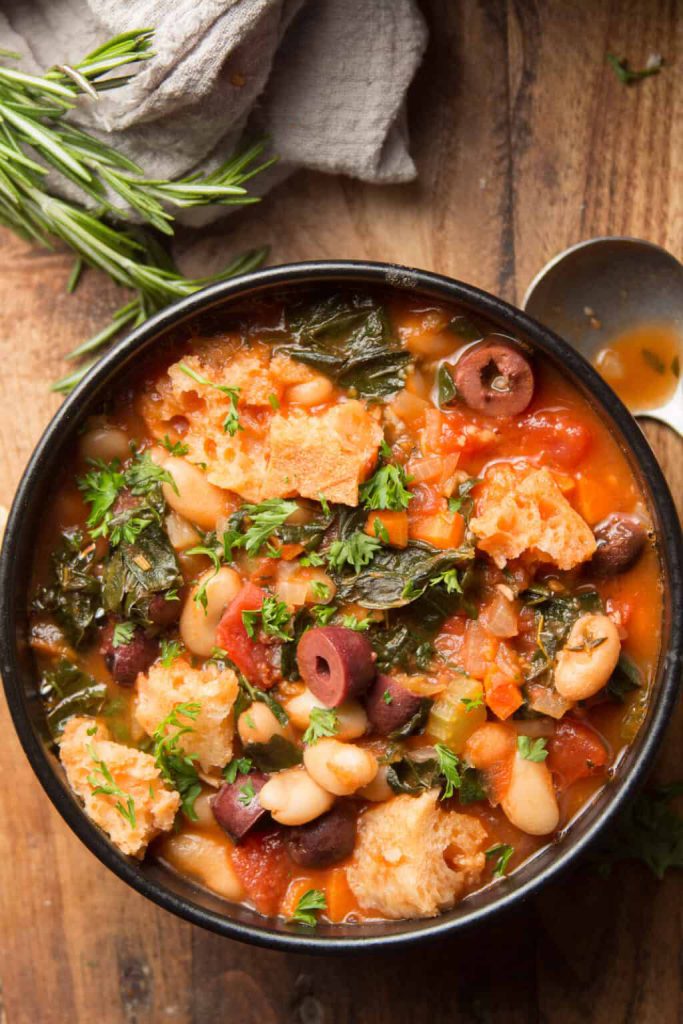 A Tuscan dish known as ribollita is a bread soup, panade, porridge, or potage cooked using leftover bread and vegetables.
Osso Buco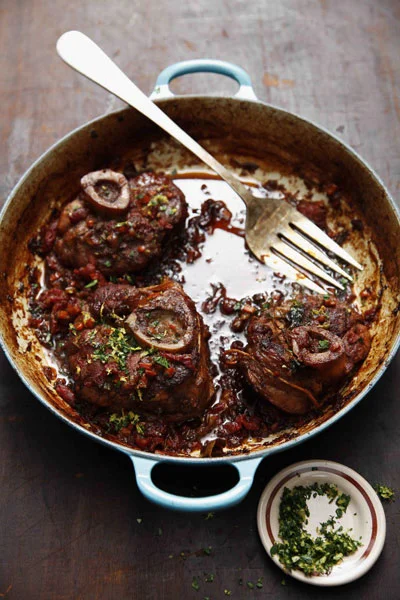 A delicacy of Lombard cuisine, ossobuco or osso buco is made of cross-cut veal shanks cooked in broth, white wine, and vegetables. Depending on the regional variety, it is typically served over either risotto alla milanese or polenta and frequently topped with gremolata.
Bottarga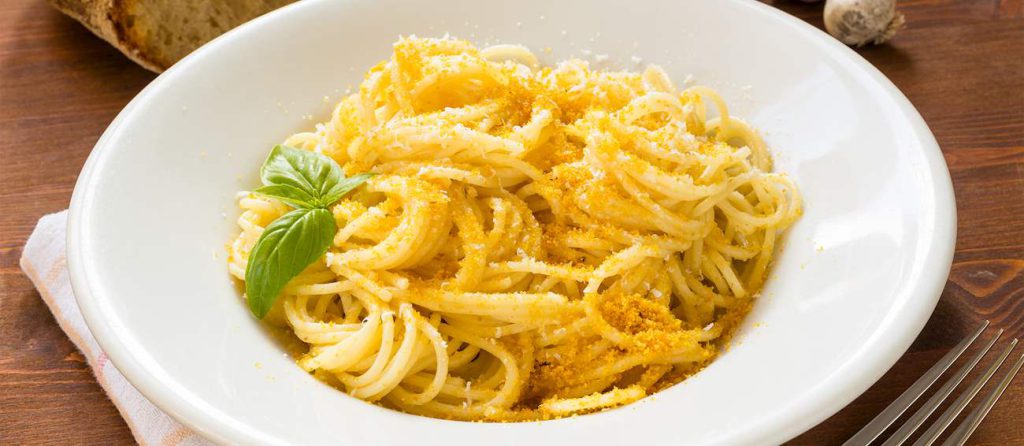 A treat made from salted, cured fish roe pouches, bottarga is usually made from grey mullet or bluefin tuna. The most popular variety is made in the Mediterranean region, while related dishes include the softer Japanese karasumi, Taiwanese wuyutsu, and the Korean eoran, made from mullet or freshwater drum.
Squash Blossoms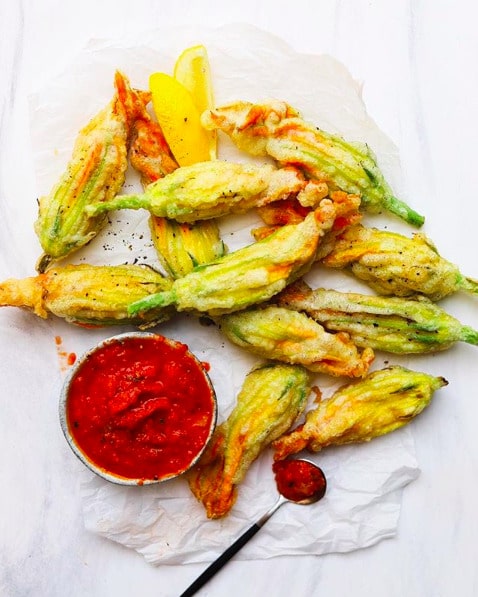 They are the squash plant's edible blooms, and their typical colors are yellow and orange. Squash blossoms have a mild flavor similar to the squash itself and are soft and delicate.
Risotto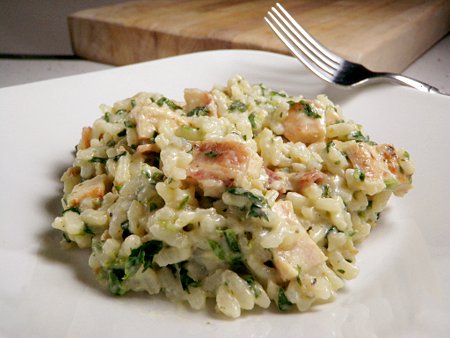 The rice in a risotto, an Italian dish from the north, is cooked in broth until it becomes creamy. The ingredients for the broth can include beef, fish, or vegetables. Butter, onion, Parmigiano-Reggiano, white wine, and risotto are common ingredients. In Italy, it is one of the most popular methods for preparing rice.
Pecorino Toscano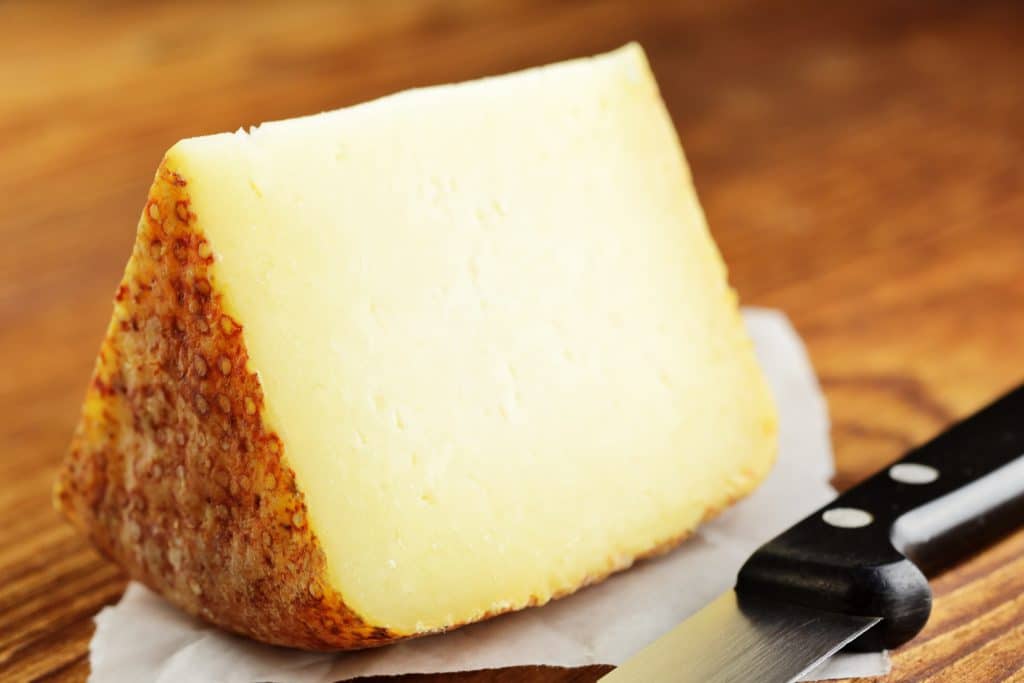 And what a brilliant idea that was, since freshly made Pecorino Toscano gives to the knife with ease, making it the ideal appetizer or finger snack. Aged Pecorino works superbly with fruit preserves like marmalade and jam as well as Italian Acacia honey.
Ragu A La Bolognese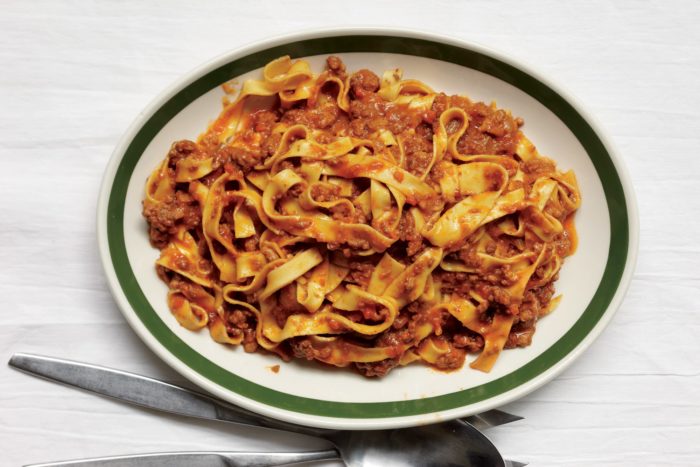 Italian cuisine's signature meat-based sauce, bolognese, is named after the city of Bologna. It is typically used to make lasagne alla bolognese and to dress tagliatelle al ragù.
Bistecca Fiorentina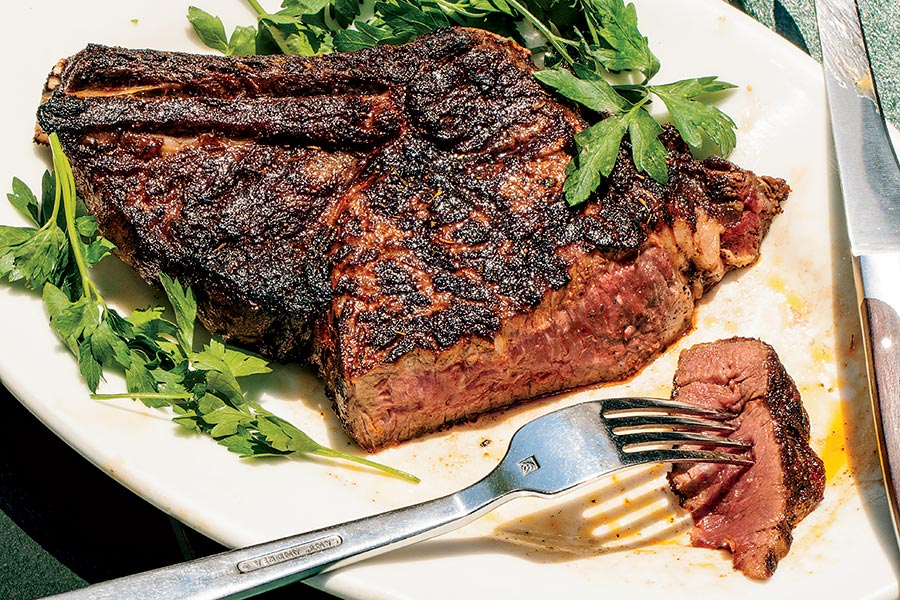 One of the most well-known dishes of Tuscan cuisine is the bistecca alla fiorentina, an Italian steak made of young steer or heifer and prepared in a particular way. It is a high cut that includes the bone and should be grilled or roasted with some "blood" cooking.
Arancini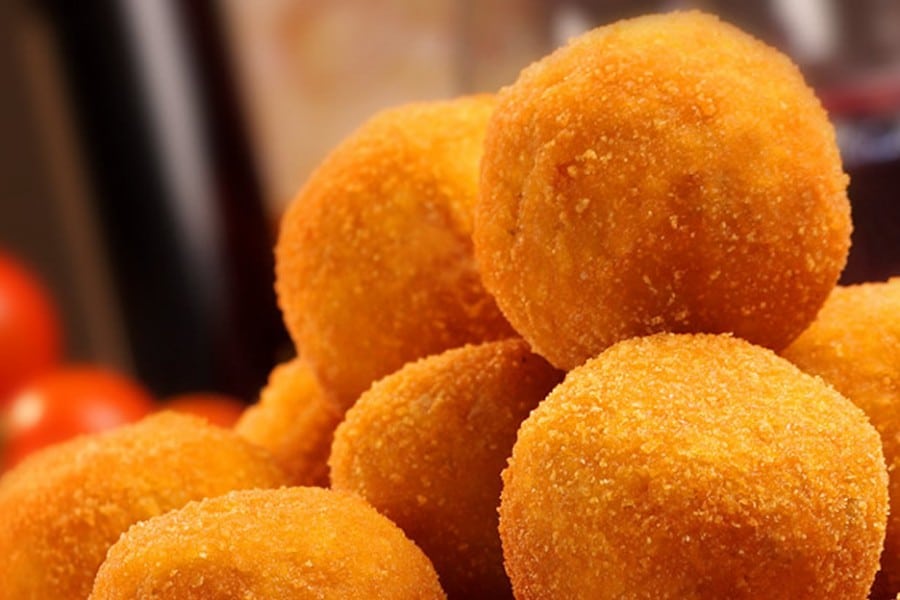 Arancini is a must-eat Sicilian delicacy that is ideal to consume while taking a stroll. These are breaded and fried rice balls with cheese, peas, and meat sauce. Every bite is a true delight because it is delicious and appetizing.
Truffles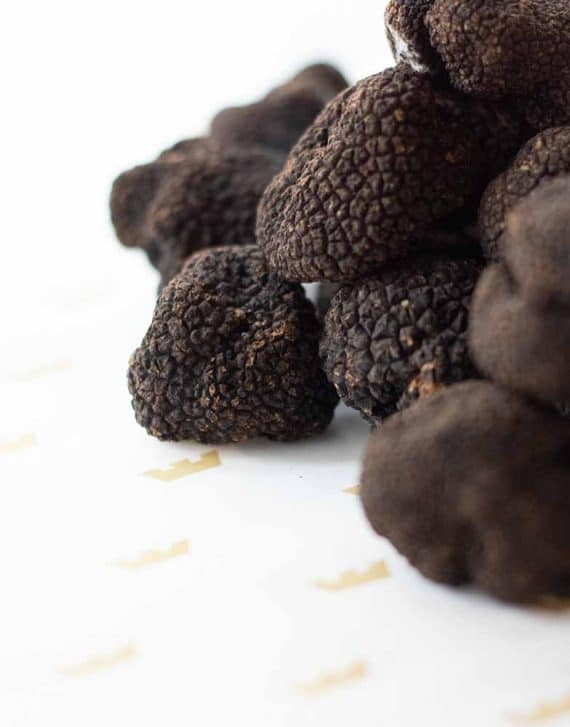 Truffles, which are prized for their extravagance, are both pricey and tasty. The most well-known and sought-after white truffles are those grown in Alba, Piedmont, where you may sample delectable delicacies and take part in a festival honoring them.
Focaccia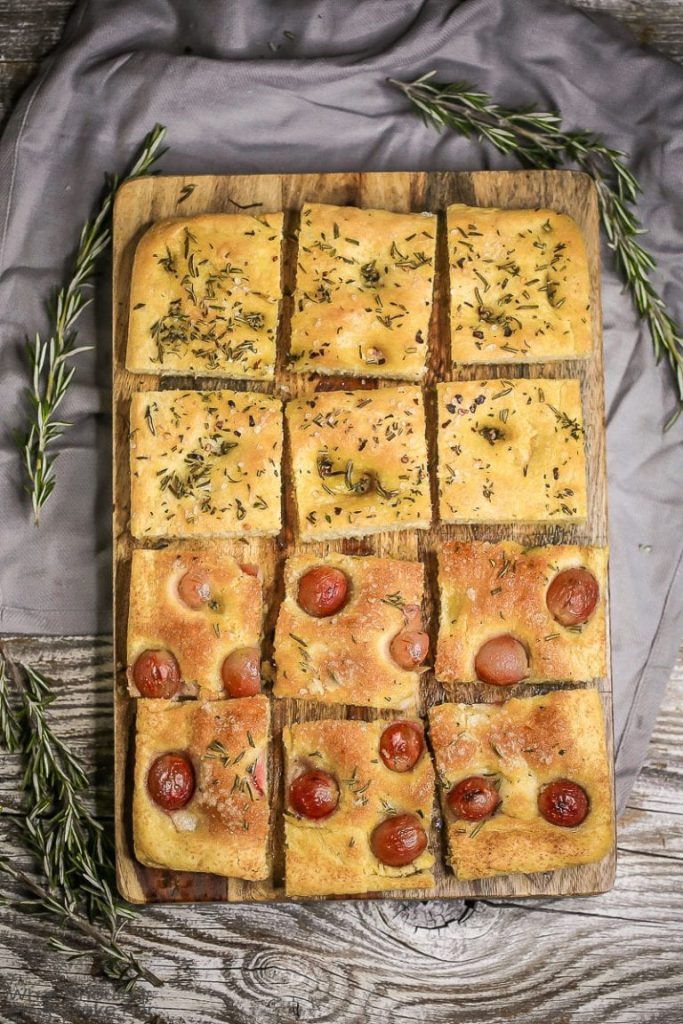 A flat leavened Italian bread that is baked in the oven and resembles pizza in both appearance and texture is termed pizza bianca in some regions. Focaccia comes in round, rectangular, or square shapes and can be eaten as a side dish or as sandwich bread.
Prosciutto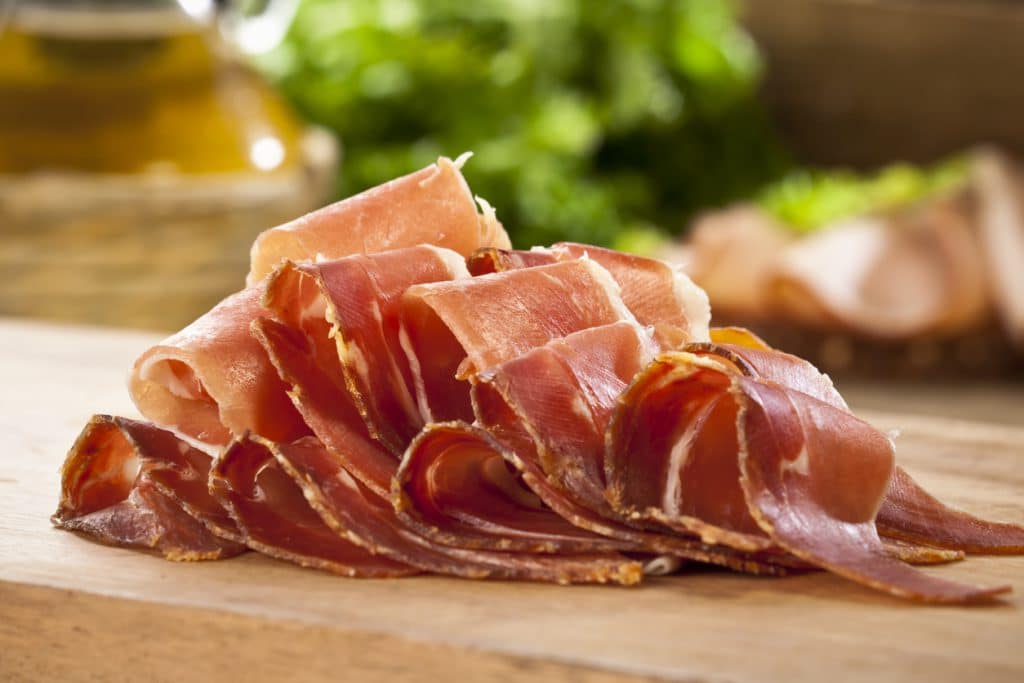 Italian dry-cured, uncooked, and unsmoked ham is known as prosciutto crudo in English and is frequently abbreviated to prosciutto. Typically, prosciutto crudo is served thinly sliced.
Sea Urchin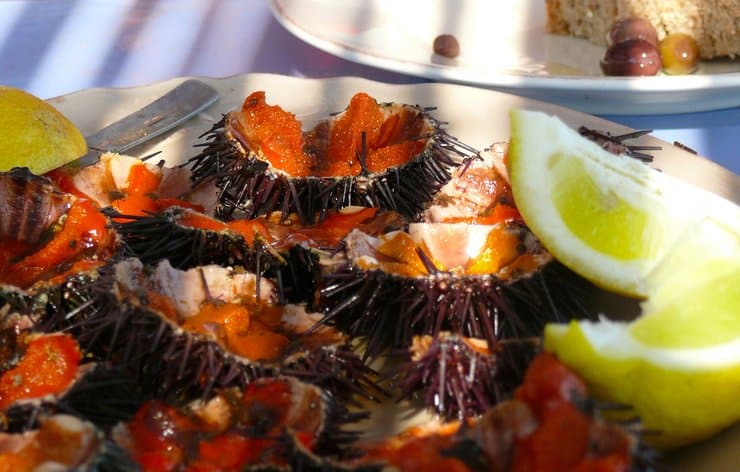 Echinoderms classified as sea urchins are spiky, spherical echinoderms. Every ocean's seafloor is home to about 950 different species of sea urchins, which can be found from the intertidal seashore to 5,000 meters deep. Sea urchins have spiky, round, rigid shells that range in diameter from 3 to 10 cm.
Ragu Di Cinghiale (Wild Boar)
Wild boar, or cinghiale, whether it be in a stew, pasta sauce, or cured into salami or prosciutto.
Bufala Mozzarella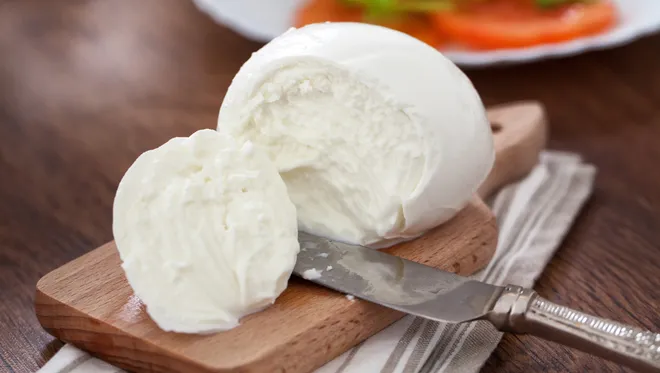 The mozzarella known as "buffalo mozzarella" is produced with the milk of Italian Mediterranean buffalo. Campania has a long history of producing this dairy item, particularly in the regions of Caserta and Salerno.
Culurgiones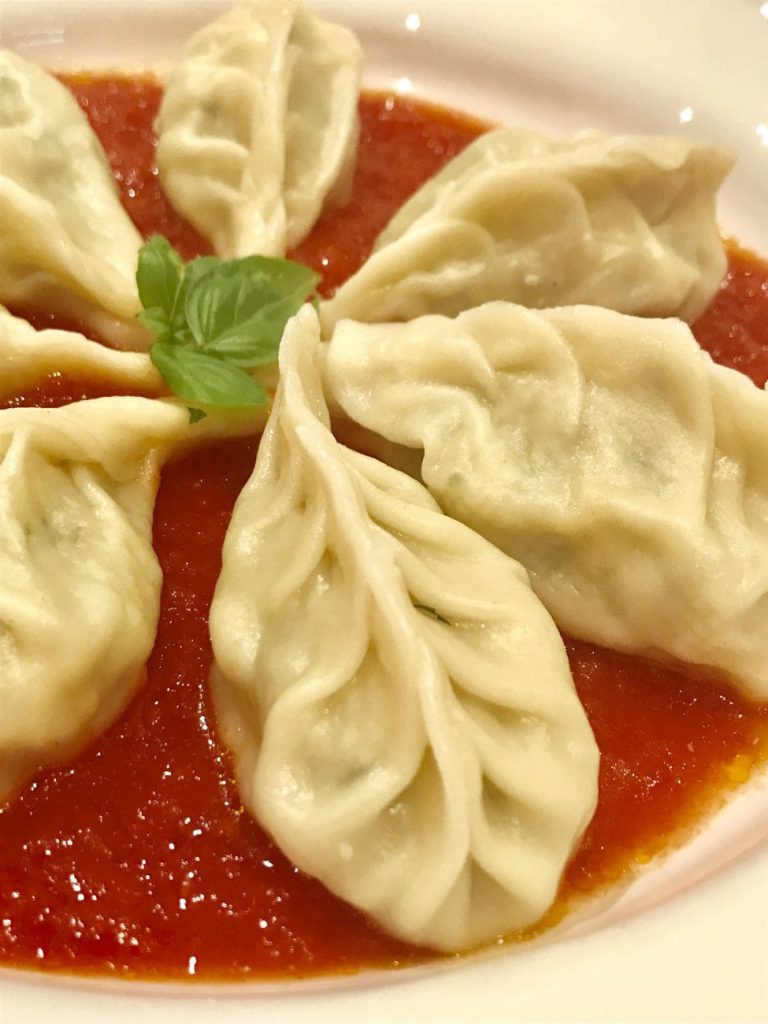 Originally from the Ogliastra, a hilly region on the eastern side of Sardinia, culurgiones (or culurgionis) are a distinctive variety of stuffed pasta. They are typically stuffed with a creamy potato filling, similar to dumplings, that is flavored with pecorino and fresh mint and enhanced in flavor by a straightforward tomato sauce.
Sarde In Saor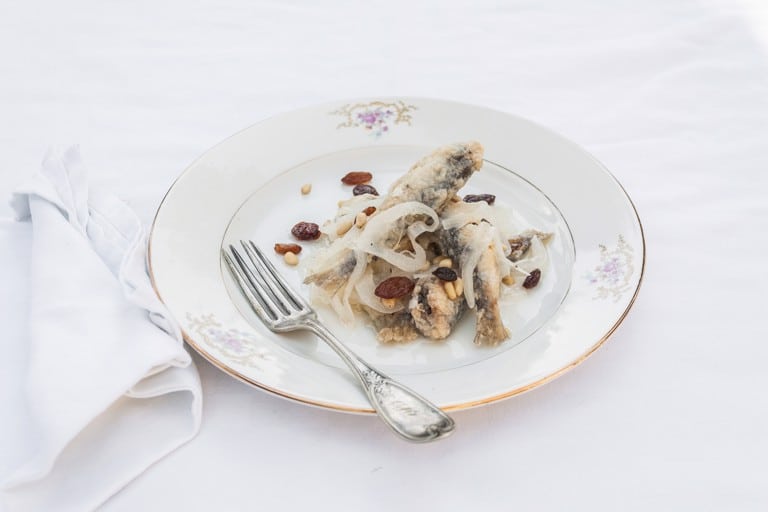 A traditional Venetian snack, sarde in saor is made of fried sardines and is seasoned with sweet and sour onions, pine nuts, and raisins. They are frequently offered in Venetian bacari as snacks. In Venetan, the word "saor" denotes flavor.
Cacio E Pepe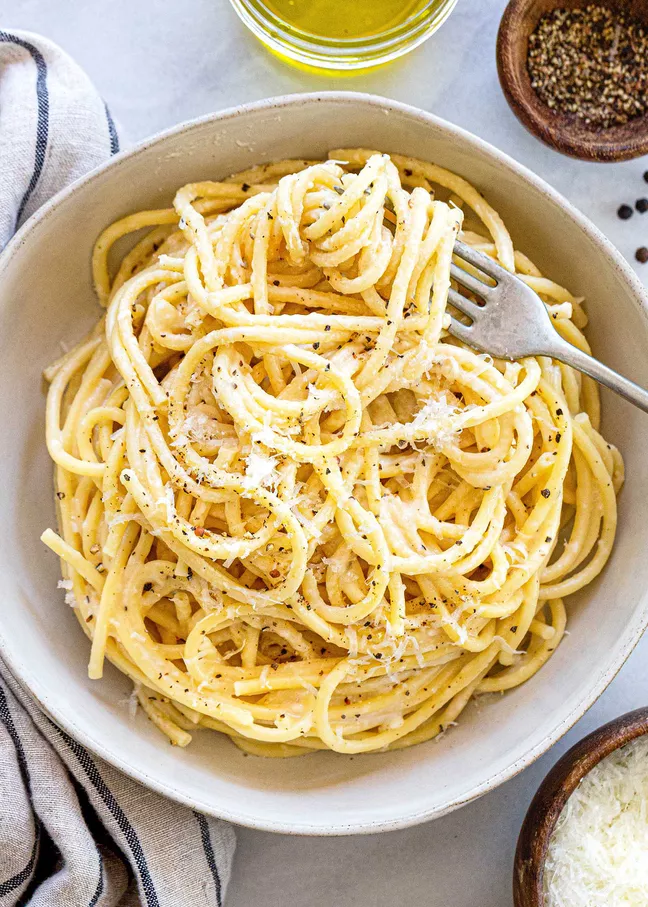 The Italian word for "cheese and pepper" is cacio e pepe, which is pronounced ca-cho ee pepe. Spaghetti, Pecorino Romano, and black pepper make up the straightforward dish.
Carbonara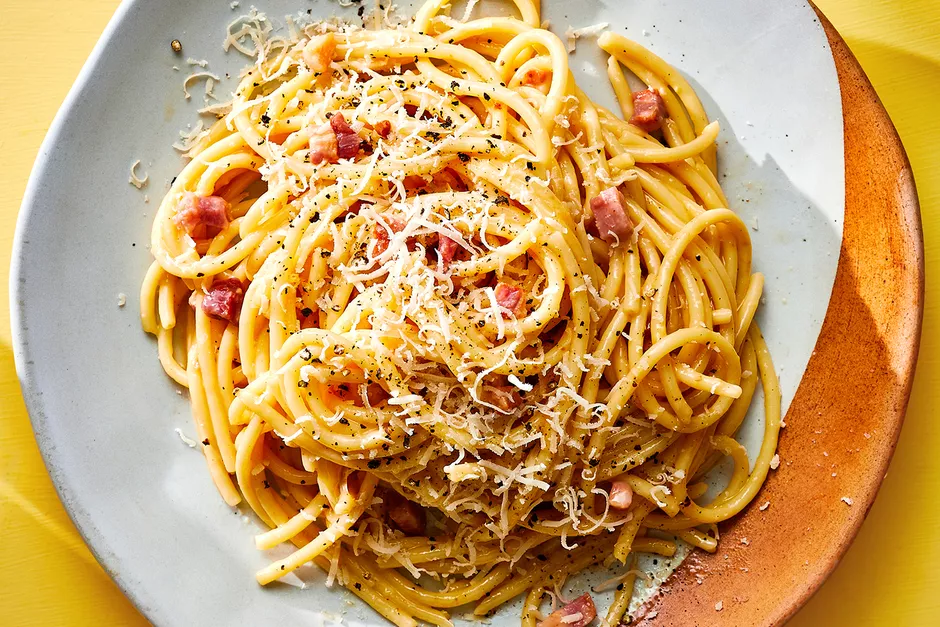 Italian pasta carbonara is a Rome-originating dish prepared with eggs, hard cheese, cured pig, and black pepper. In the middle of the 20th century, the dish acquired its modern appearance and name. Typically, either Pecorino Romano, Parmigiano-Reggiano, or a blend of the two cheeses is used.
Orecchiette Cime Di Rapa
A traditional Puglian dish that is pleasantly easy to prepare is orecchiette con cime di rapa. Use tenderstem broccoli in its place if you can't locate cime di rapa, also known as broccoli rabe or rapini, outside of Italy.
Experiencing the Italian traditional food is indeed one of the best way to spend time in Italy. You may also try the 10 Best Coffee Shops In Italy.
Have we missed your Italian traditional favorite? Leave your comment below, and we'll surely include on our list.