The Nordic diet is low in sugar, saturated fat, and processed foods while being high in fiber and beneficial unsaturated fats. In many ways, it is similar to the Mediterranean diet, which has been shown to help prevent heart disease.
The average Swede consumes three meals per day. Many people take a light breakfast about 7 am and sometimes a mid-morning coffee or tea break. Middag, the main meal, was usually consumed at noon.
We have listed below the popular known Swedish foods that you might want to try when you visit Sweden.
Köttbullar
Many people consider meatballs in a cream sauce, or kottbullar, to be Sweden's national dish. Compared to Italian meatballs, kottbullar are smaller, taste different, and are almost typically served with a cream sauce. The recipe first featured in a book by the illustrious Cajsa Warg, which was published in 1755, and has since become a staple.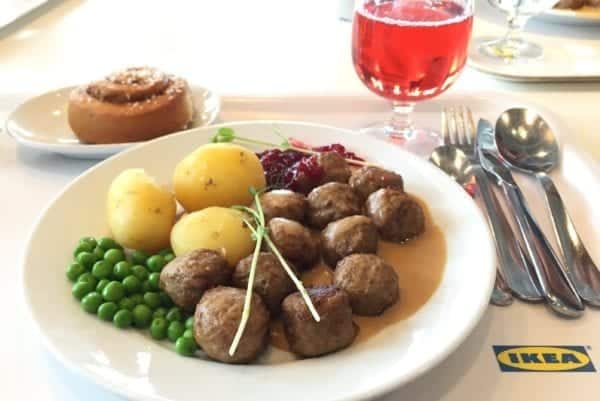 Smörgåstårta
Traditional Swedish sandwich cake known as smorgastarta is consumed all year long, but it is especially popular during holidays like Midsommar, birthday celebrations, and weddings.
Genuine Smörgstrta has striking appeal and is sure to wow your guests. After cutting into the savory sandwich cake, layers of bread and vibrant, fresh cold salads will awe them.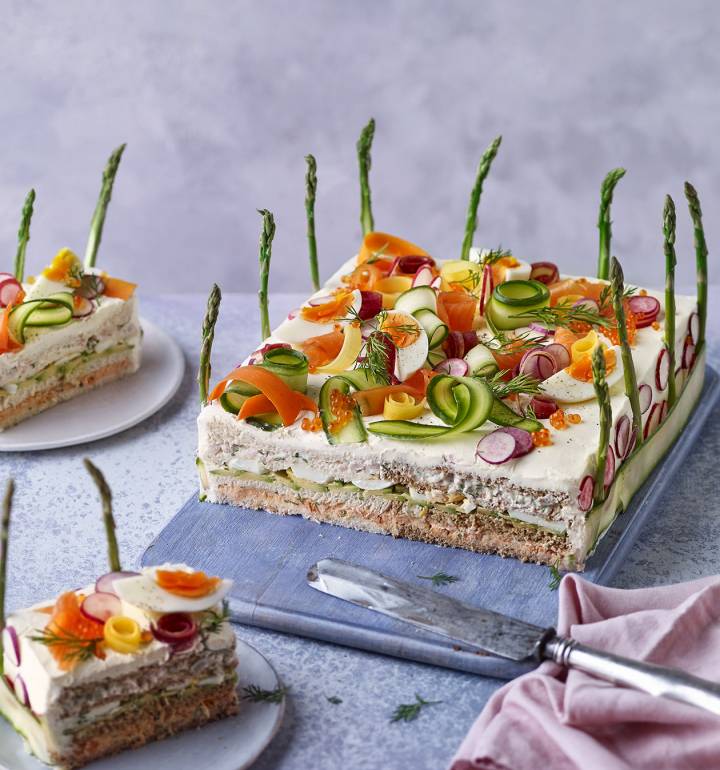 Tacos
In 1982, tacos were first made available to Swedish citizens. That was the first time Old El Paso tried to enter the Swedish market. The first time, they did not have much success. Santa Maria (Nordfalks) joined the race in 1991, stepping up marketing efforts to influence Swedes. The explosion happened between the turn of the millennium and the end of the 1990s. After a number of years, the dish eventually developed into one of Sweden's most popular weekend lunches.
Tacos are a practical lunch that promotes social engagement because family meals are less popular in Sweden than in other Nordic countries.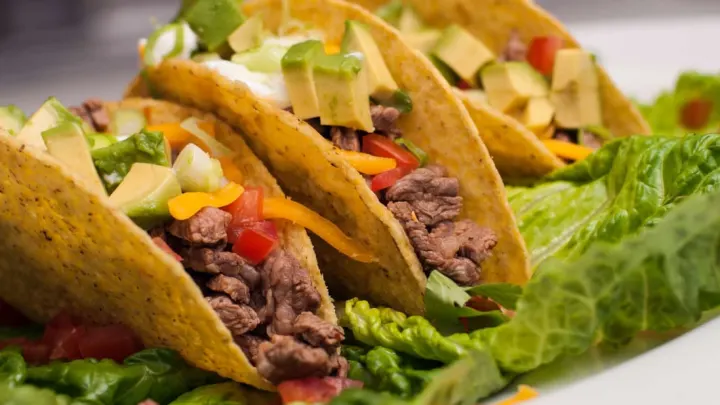 Falukorv with Stewed Macaroni
This delectable dish transports every Swede back to their youth. Falukorv is a cooked sausage made from beef and pork flesh and flour prepared from potato starch. This recipe, which is simple to prepare, is evidence that sometimes the simplest things are the most tasty.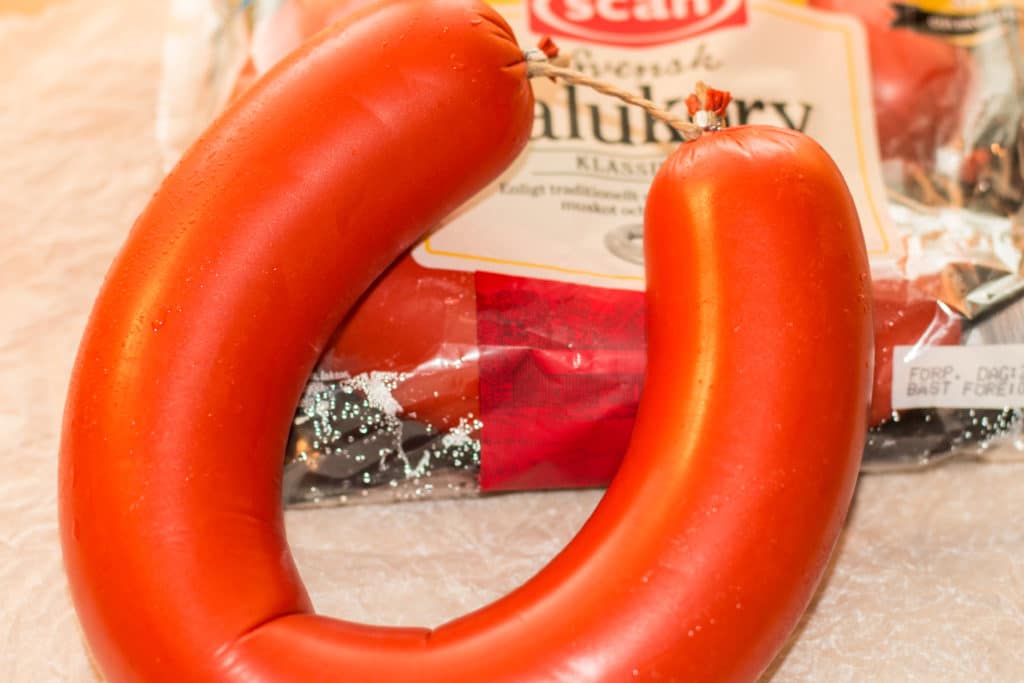 Bacon-wrapped Meatloaf
Easter meatloaf is a favorite among Bohemians, Slovaks, and Czechs, and in some areas, it is placed in the food basket to be blessed on Holy Saturday or Easter morning.
Every cook prepares this wonderful dish differently; it is variously called Czech sekana, Slovak sekanice, and Slovenian polnina (from the word for "chopped").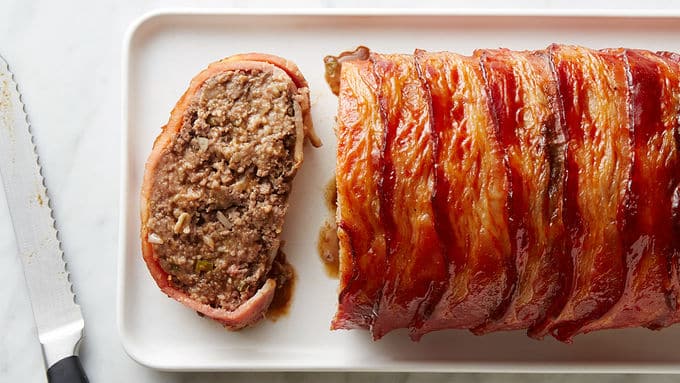 Pickled Herring and Potatoes
Along with vinegared herring, gently cured herring is a staple in German, Slavic, and Northern European cuisines, as well as being frequently linked to Jewish food.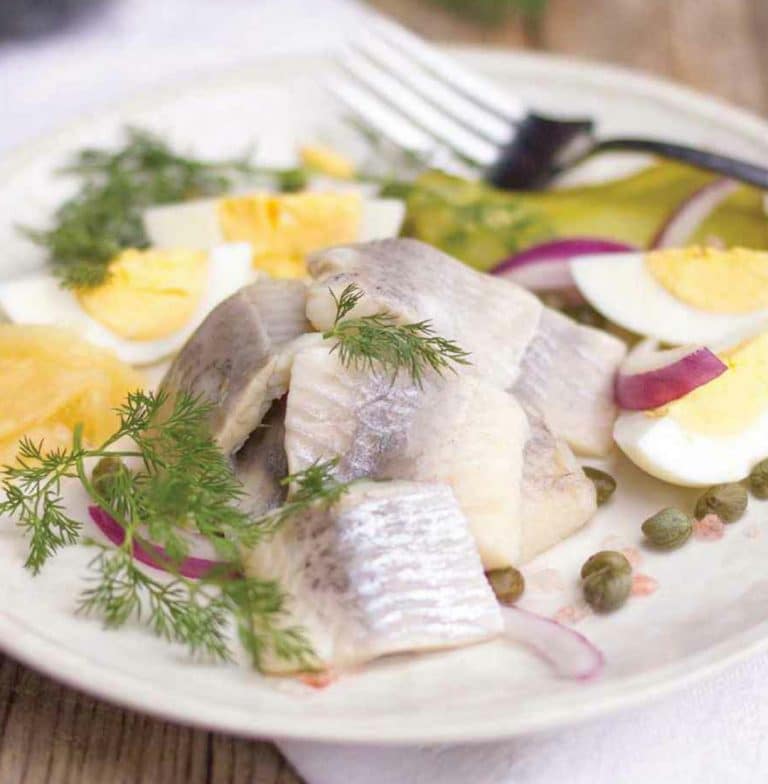 Waffles – Våfflor 
In Sweden, waffles are incredibly well-liked. In fact, vfflor has been consumed by Swedes since at least the early 1600s! Originally square, Swedish waffles are now typically served with jam, fruit, whipped cream, or ice cream in heart shapes. Swedish waffles, which are created without yeast like their Belgian counterparts, are thinner and have a texture more akin to pancakes.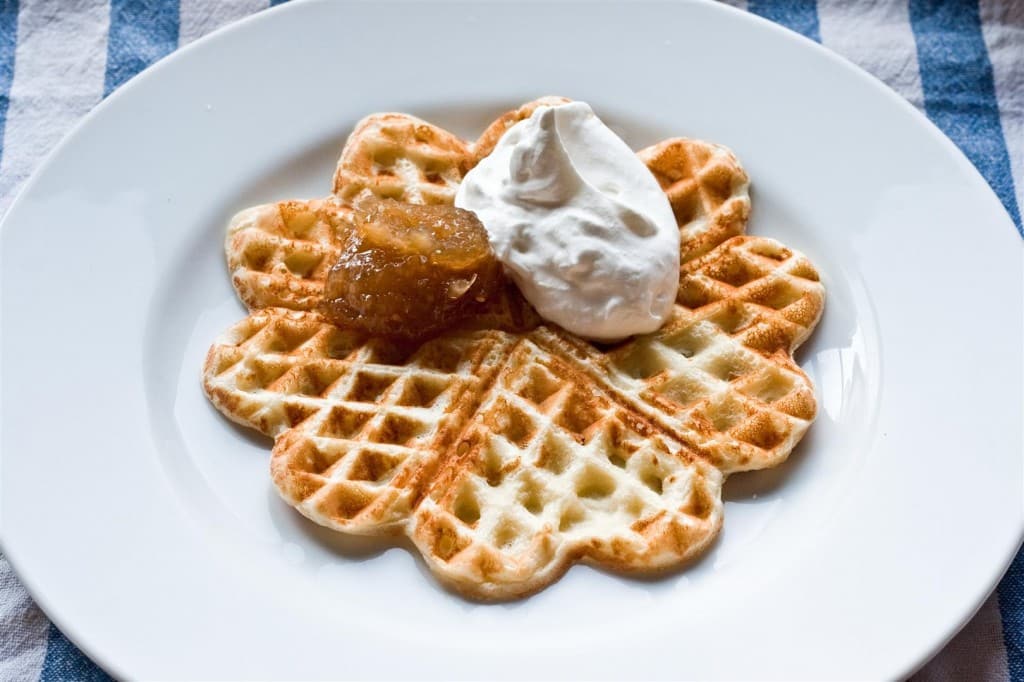 Swedish Barbeque and Potato Salad
A very light and creamy potato salad with a Scandinavian twist. This delicious barbecue side salad or light lunch is perfect for eating outside because it's loaded with sour cream and fresh herbs.
Shrimp Toast
One of the most iconic Swedish dishes is toast skagen, a favorite starter in both home and restaurant kitchens. In the years following World War II, renowned Swedish gourmet Tore Wretman founded the restaurant, which bears the name of a fishing port town on the northern tip of Denmark's Jutland peninsula.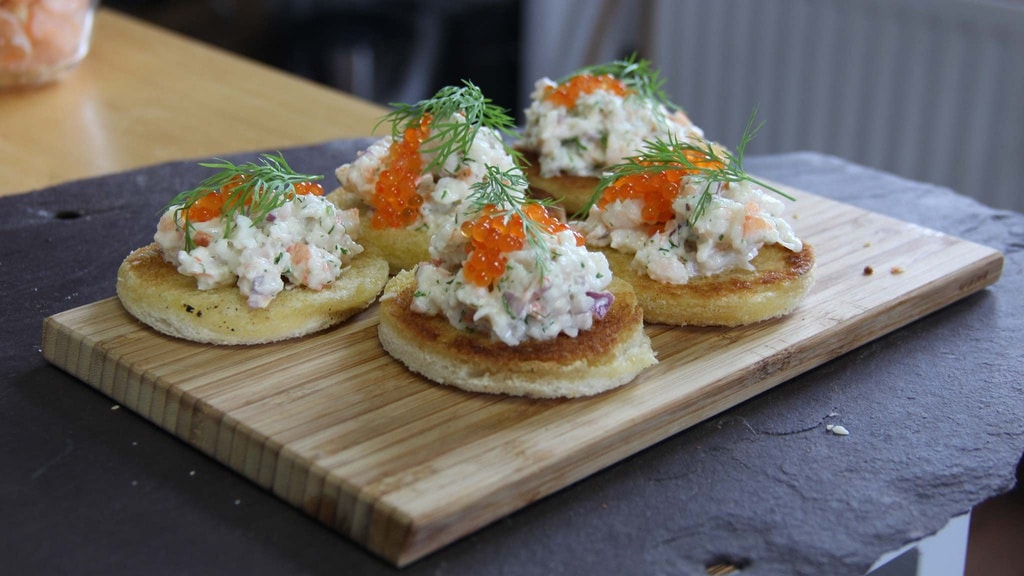 Gravad Lax
A mustard sauce, which is French in origin, should ideally be served with gravad lax or salmon that has been cured with dill. Along with marinated herring, this delicacy of marinated salmon used to make travelers wary. fish raw to eat? Can that possibly benefit you? Now because dill-cured salmon is a well-liked delicacy throughout the English-speaking globe as well, the word for it in English has simply been shortened to gravlax, just like the dill-scented, sugar- and salt-marinated fish itself.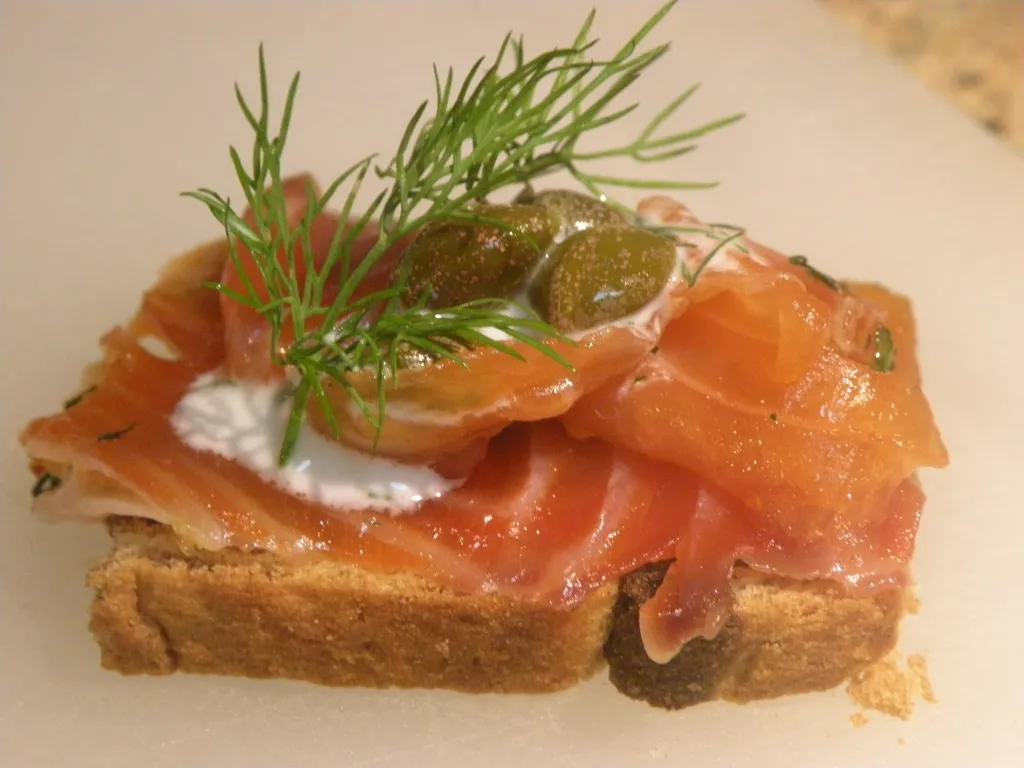 Crayfish with Swedish Schnapps
The Swedes have a distinctive summer ritual known as kräftskiva, or crayfish party. People of all ages gather every August in Sweden to partake in an evening of crayfish, pies, and schnapps while donning goofy hats and singing amusing songs.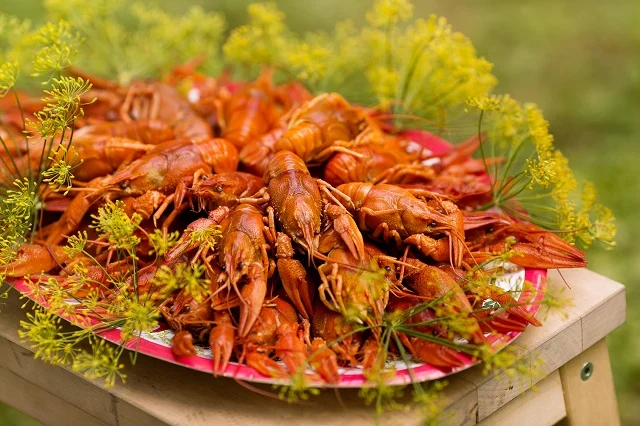 Jansson's Frestelse
The Swedish name for this fish and potato gratin, Janssons frestelse (there are no apostrophes in Sweden), translates to Jansson's temptation. There are a few ideas as to the dish's origin, which makes it unclear.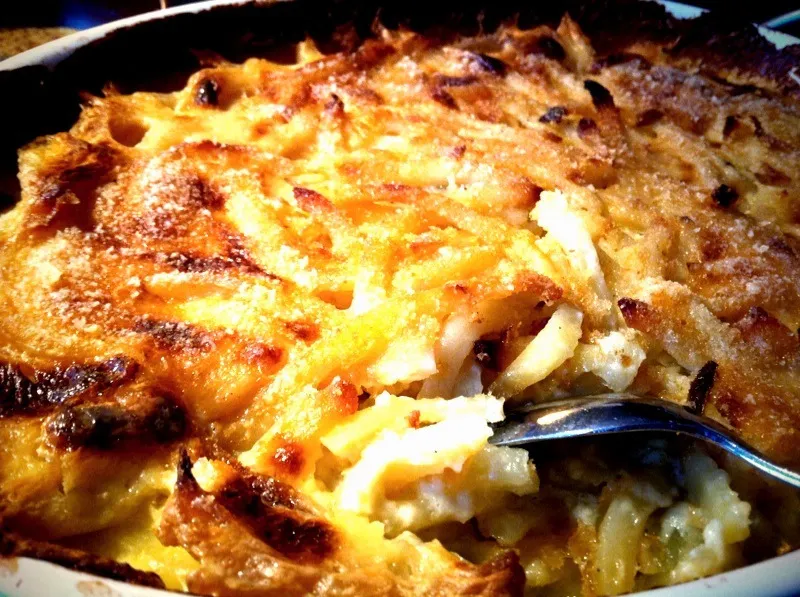 Fläskpannkaka
It resembles a Yorkshire pudding and is a Swedish oven-baked pancake composed with eggs, milk, flour, and salt that includes slices of bacon or pork. In a pan, the ingredients are combined and baked in the oven. It frequently comes with lingonberry jam on the side. The meal can be made with onion, apples, blueberries, or garlic.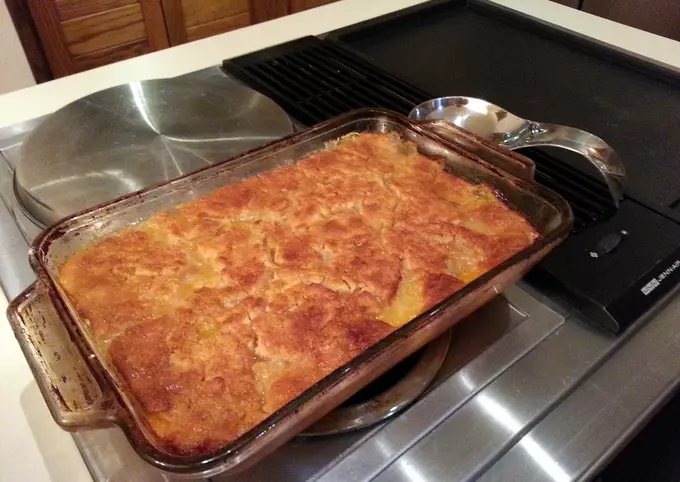 Pan-fried Pork Belly with Onion Sauce
Pork belly is cooked, diced, and put into steamed buns. Pork belly braised with crispy crackling with boiled potatoes, an onion sauce with lots of cream, and fried salty pork belly. The words "pork" and "lökss" refer to onion sauce.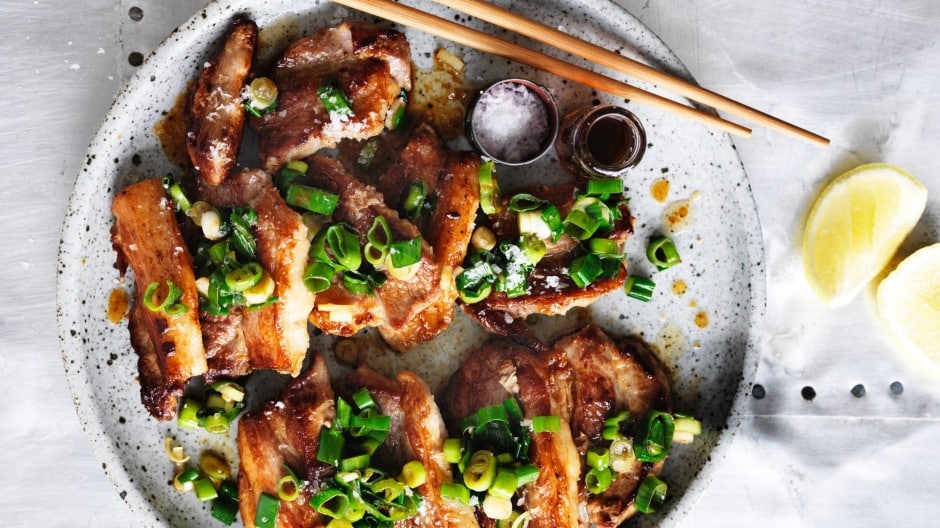 Ärtsoppa with Pancakes
This recipe for dried yellow pea soup, or Ärtsoppa in Swedish, is incredibly satisfying and warming. It is typically served on Thursdays in Sweden, and is followed by crepe-like pancakes with whipped cream and preserves (Pannkakkor) for dessert.
Pan Fried Herring with Mashed Potatoes
In Sweden, herring has traditionally served as the foundation of fish cuisine. The herring fishing business was the sole reason many towns, particularly on the west coast, were able to survive. Although herring is no longer as common as it once was, it is still a cheap fish that is essential to Swedish cooking.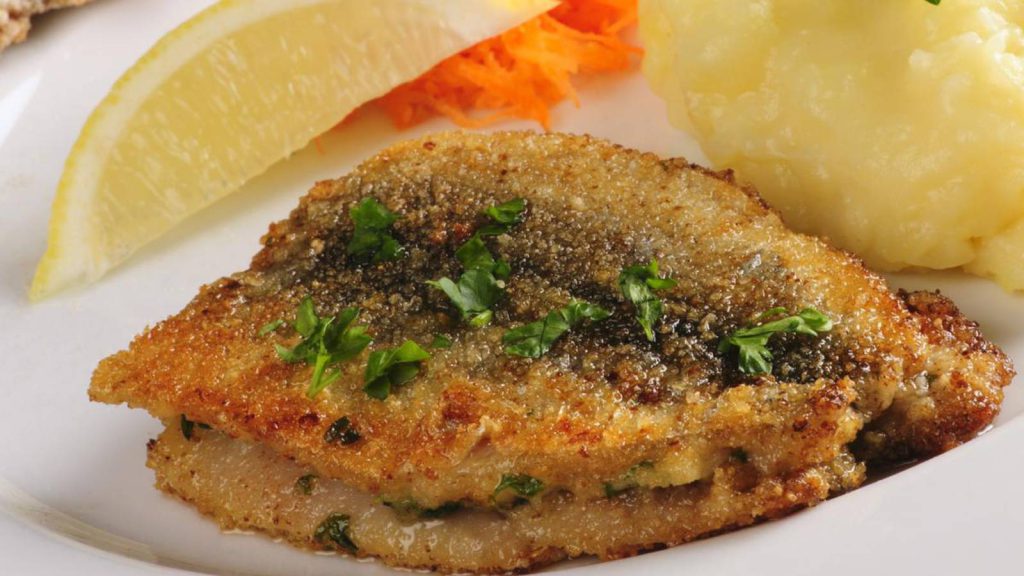 Kåldolmar with Syrup Sauce
Basically, blood and wheat cream are cooked with organs. Rolls of finely chopped beef made from vine leaves. Kldolmar gained popularity as a Swedish dish. "Kl" is Swedish for cabbage. The word "dolme" comes from the Turkish word "dolma," which means "stuffed." In case you were wondering, dolme can also be used to refer to the penis.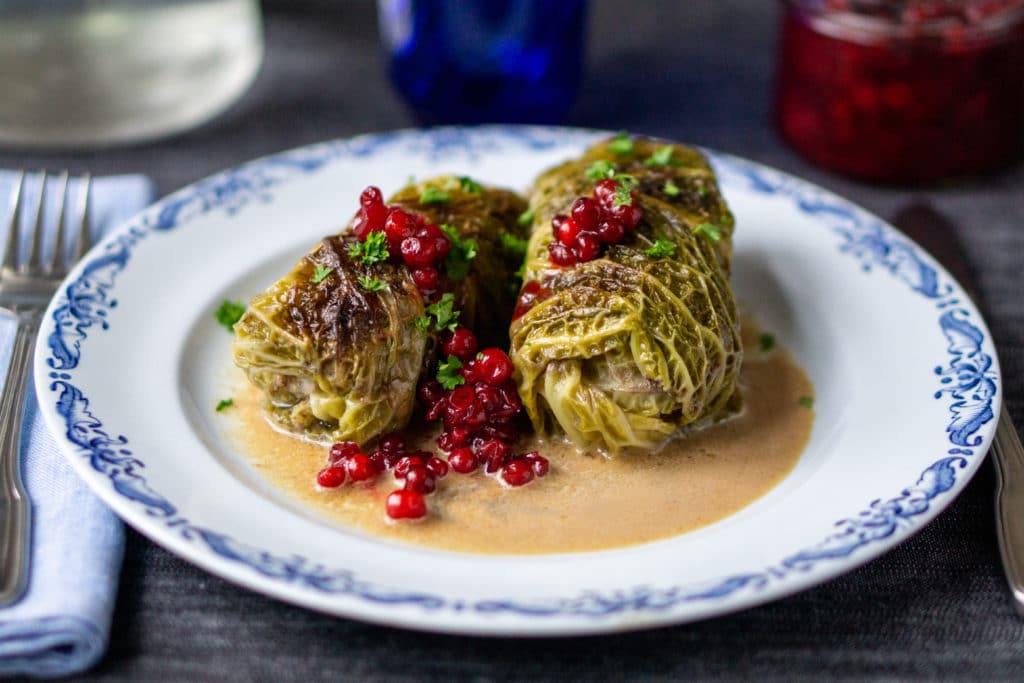 Raggmunkar: Swedish Potato Pancakes
Raggmunk is typically eaten by Swedes with fried salted pork and rörda lingon (sweetened lingonberries). Since salted pork is difficult to get in the UK, I typically substitute good, thick bacon rashers. You can purchase rörda lingon online or create your own using frozen lingonberries, which are also available for purchase online. Alternately, lingonsylt is an option (lingonberry jam).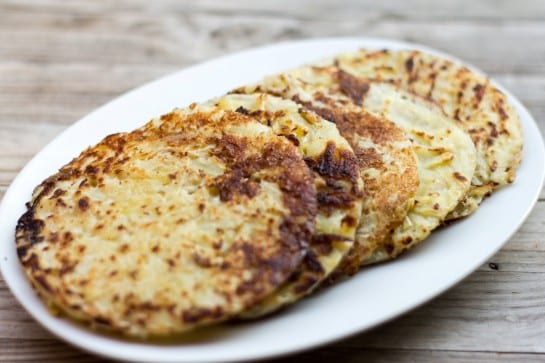 Kalops
Traditional Swedish beef stew known as kalops is prepared by simmering beef, vegetables, and a variety of herbs and spices, most notably allspice berries, for a long period of time. It is always served traditionally with potatoes and pickled beets. This cozy comfort dish is delicious and ideal for a chilly winter evening.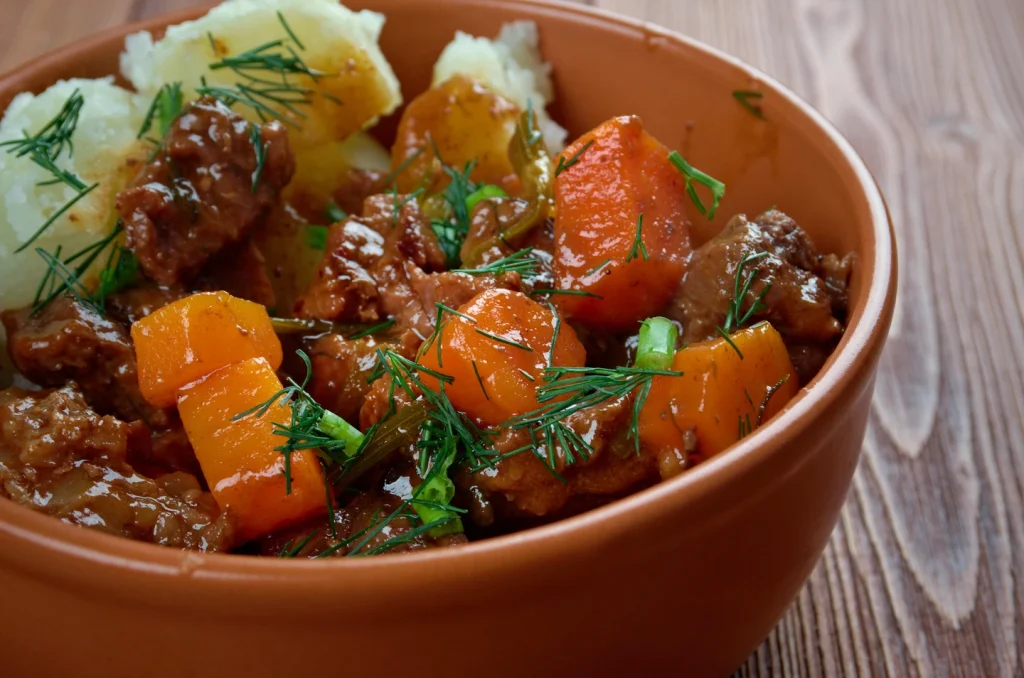 Smörgåstårta
A sandwich cake known as a smörgstrta (plural: smörgstrtor) is typically composed of four layers of bread with a savory filling, topped with something creamy like mayonnaise and crème fraîche, and embellished.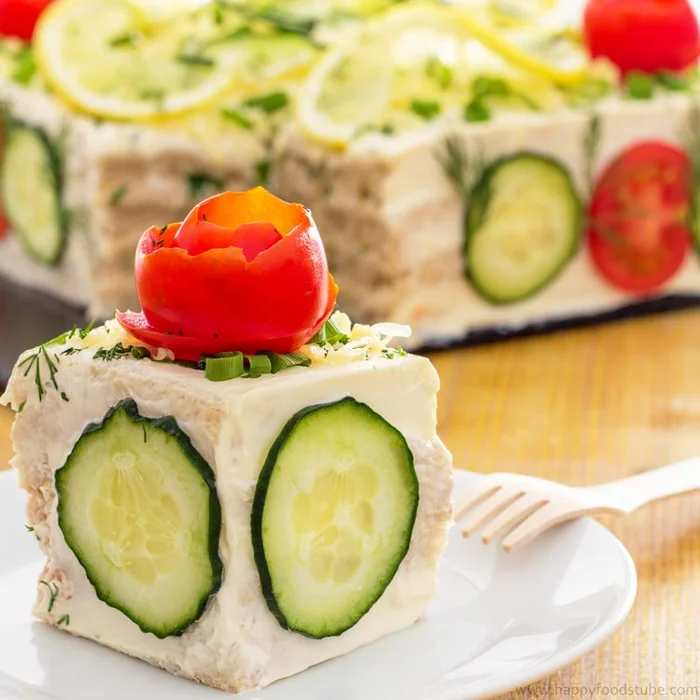 Planning to visit Sweden? We have written an article with our top 15 recommended places to visit in Sweden. Or you can indulge yourself with our top picks for cafés in Sweden.