Welcome to Sicily, a land of culinary delights that will captivate your taste buds and leave you craving more. Sicilian cuisine is a melting pot of flavors, combining influences from various cultures and showcasing the island's rich history and diverse landscapes.
In this article, we will take you on a gastronomic journey through Sicily's top 16 irresistible dishes. From the iconic arancini and hearty pasta alla Norma to the refreshing granita and indulgent cannoli, each dish is a testament to the island's culinary prowess.
So, prepare to indulge in the vibrant flavors, fresh ingredients, and unforgettable combinations that make Sicilian cuisine a true feast for all senses. Get ready to discover the top 16 dishes that will make your culinary experience in Sicily unforgettable.
A mix of many societies and flavors, Sicilian cooking has many dishes influenced by Spanish, Greek, and Arab foods. In any case, Sicilians love for vegetables is beyond words! Numerous dinners are prepared with eggplant, chime peppers, dandelion leaves, and artichokes. Vegetable soups are well known in Sicilian cooking.
Arancini
An Italian rice ball made with white wine risotto, and a gooey mozzarella center.
Caponata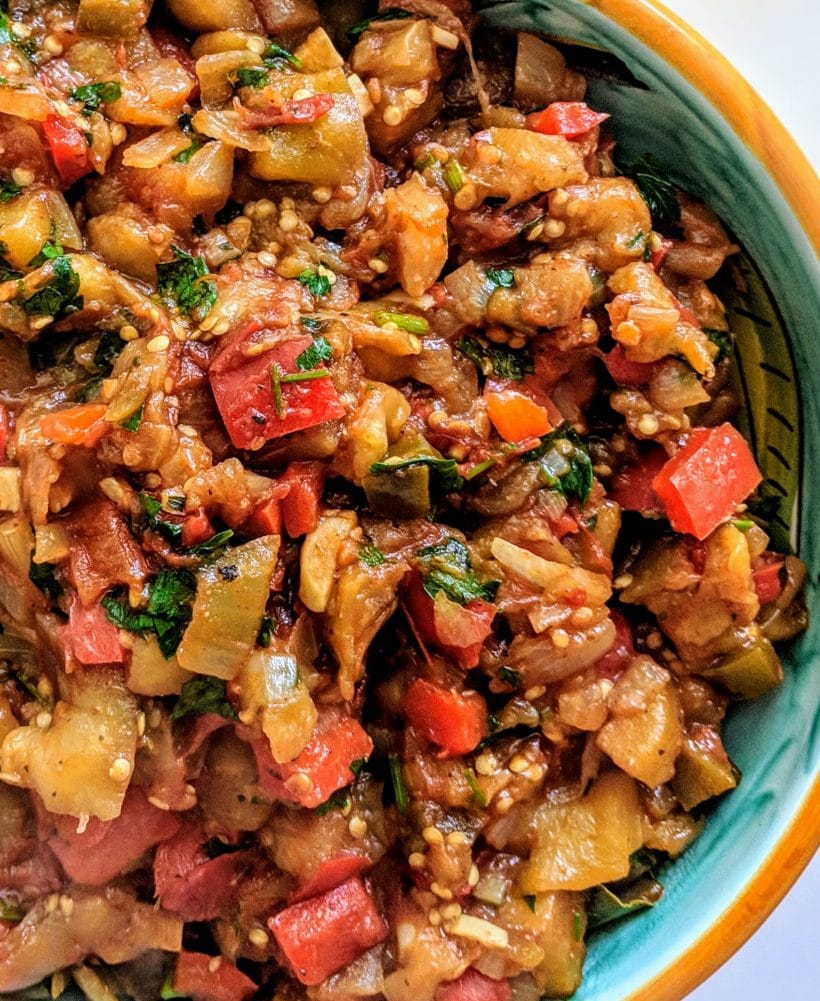 Caponata is a Sicilian-prepared sweet and sour taste of ratatouille. Since eggplant retains flavors like a wipe, it's especially great in such an impactful dish. Like most eggplant dishes, this gets better while it is being kept longer time.
Raw red prawns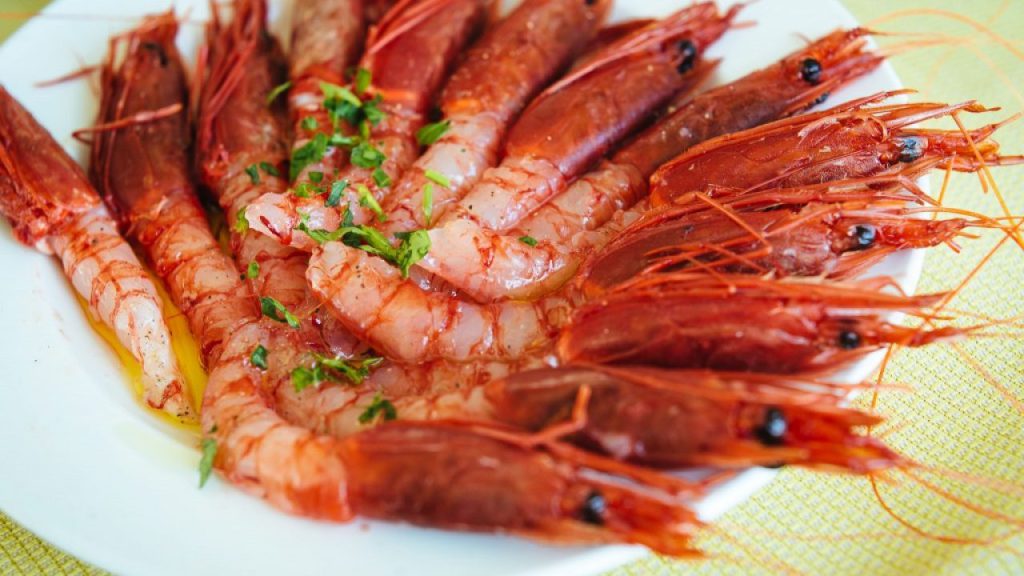 Being an island, fish and seafood are an important part of Sicilian cuisine, and the region's fishermen are responsible for catching Italy's renowned gambero rosso (red prawns).
Busiate al pesto Trapanese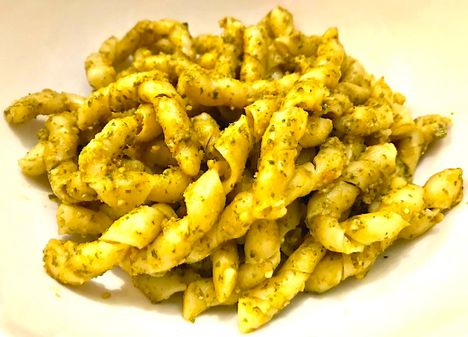 A meal from Liguria (in northern Italy) that centers around pesto, one of the most well-known pasta sauces. However, there is also a Sicilian version (probably thanks to historic trade routes between Sicily and the Ligurian city of Genoa). Cooks in Trapani most frequently use a pestle and mortar to mash together almonds, tomatoes, basil, garlic, and Pecorino cheese to create a pesto-like sauce.
Pasta alla Norma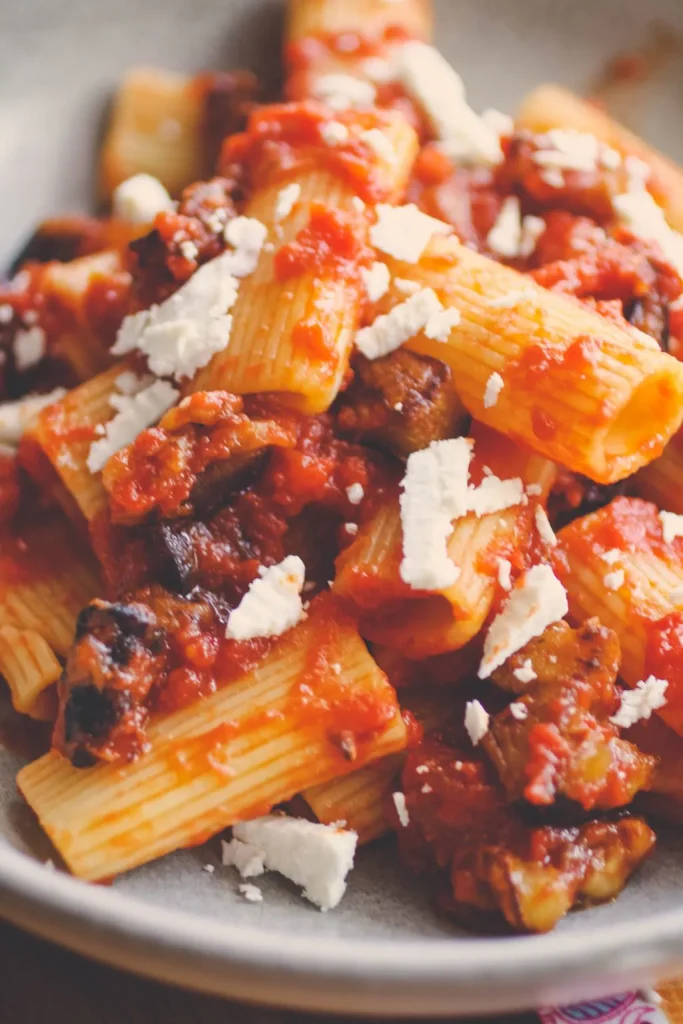 Pasta alla Norma, which makes the most of regional tomatoes, aubergines, garlic, basil, and salted ricotta, is undoubtedly the greatest portrayal of Sicilian cuisine available. The dish is named Norma after the opera of the same name from the nineteenth century; both the meal and the music are recognized as genuine masterpieces.
Sarde a beccafico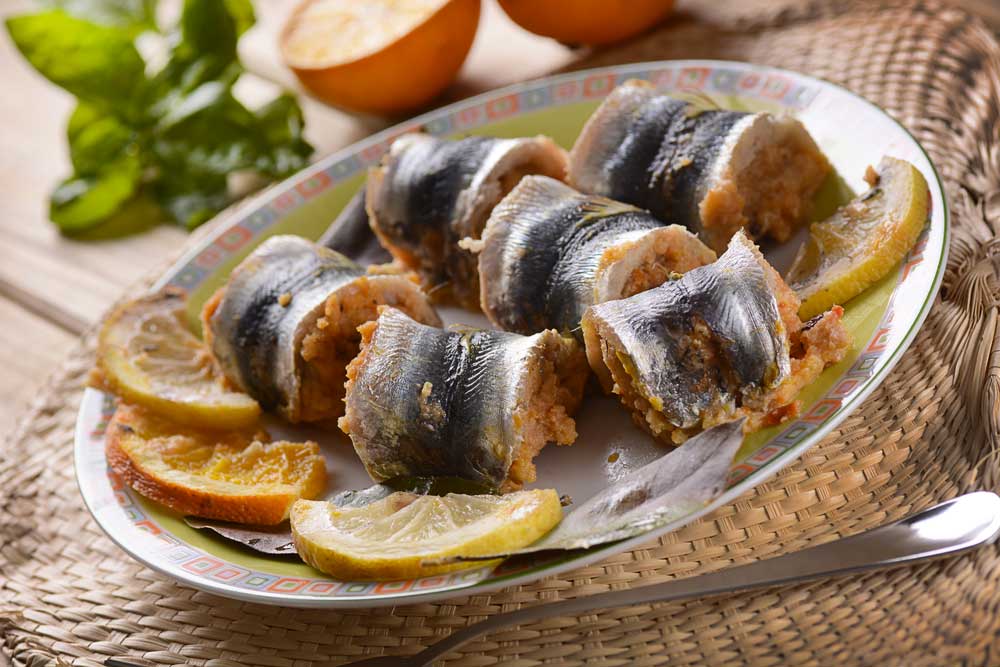 Sardines are popularly in Sicily, where daily catches of large, plump specimens are made. They can be cooked in a variety of ways, but one of the most well-known is the beccafico, which involves stuffing them with breadcrumbs, raisins, and pine nuts before baking.
Involtini di pesce spade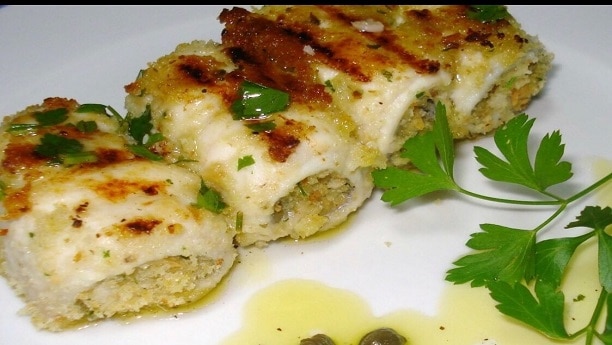 Sicilians take pride in their straightforward cooking style, but these swordfish rolls need a little more effort than the most well-known dishes on the island. Capers, pine nuts, raisins, olives, and lemon are sprinkled over thin slices of swordfish before being wound up into a spiral and fastened with a skewer. Then they are baked, fried, or grilled, occasionally with more breadcrumbs on the exterior as well. The ideal tiny sample of Sicilian food.
Cannoli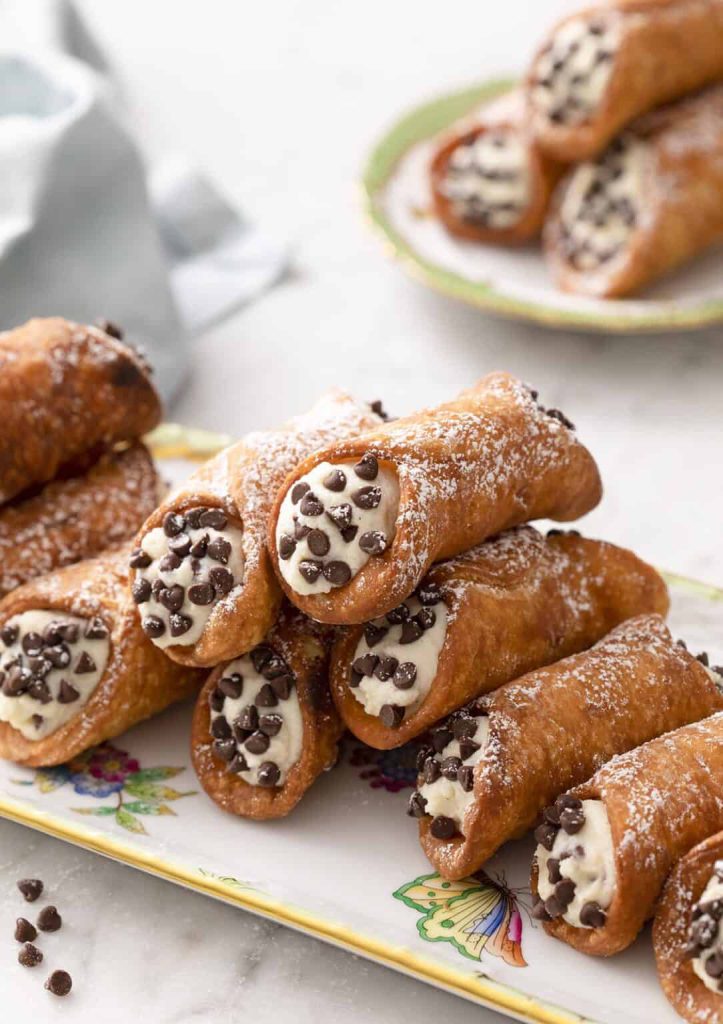 Cannoli, tiny pastry tubes that are deep-fried and filled with rich ricotta cheese and now available in bakeries all over Italy, are perhaps one of the island's most popular exports. Additionally, there is cassata, a Sicilian sponge cake flavored with marzipan, ricotta cream that has been sweetened, citrus fruits, and chocolate.
Granita con brioche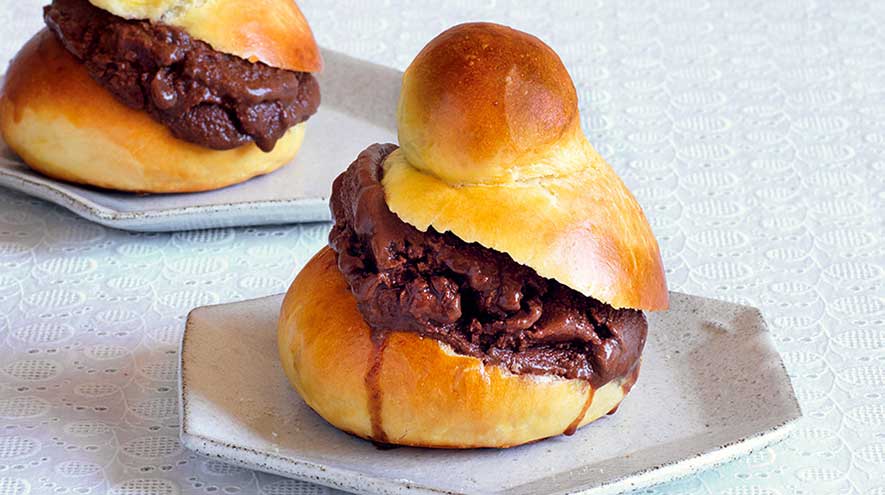 In Sicily, a bowl of frozen granita flavored with fruit or coffee is usually always served with a fresh, warm brioche bread for breakfast. You'll frequently find cafés packed with people enjoying this delightful mix before getting ready for the day ahead, which is especially nice in the sweltering heat of summer.
Pane con Panelle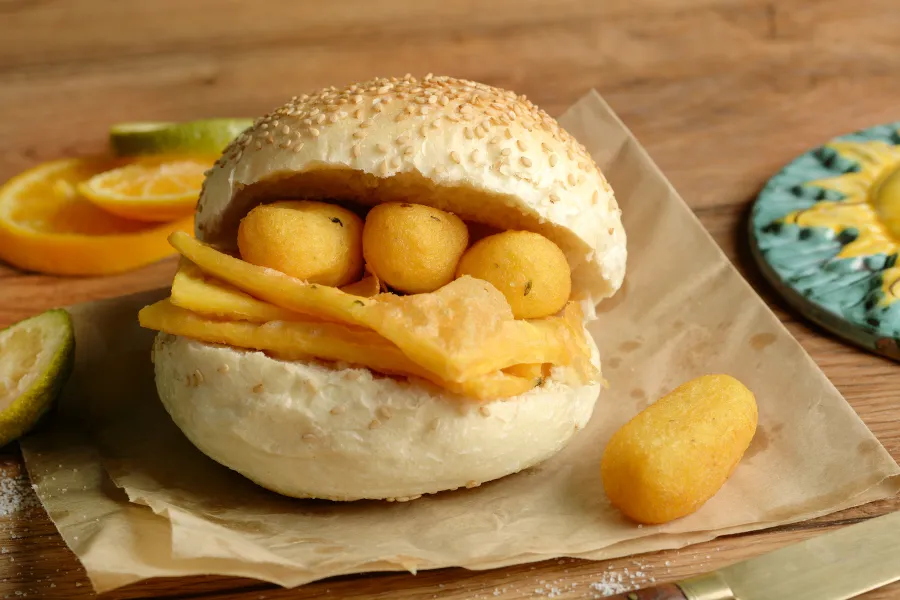 A must-try classic of authentic Palermo street cuisine is pane e panelle. It is merely a tiny fritter made from chickpea flour, pepper, and a tiny bit of freshly squeezed lemon juice.
It is typically served in the form of Mafalde, a tiny loaf of the traditional Sicilian sesame-seed bread. In all of Palermo's fry shops (including the so-called panellari on the streets), as well as the renowned Ballar market, bread packed with panelle is readily available.
Pane Cunzato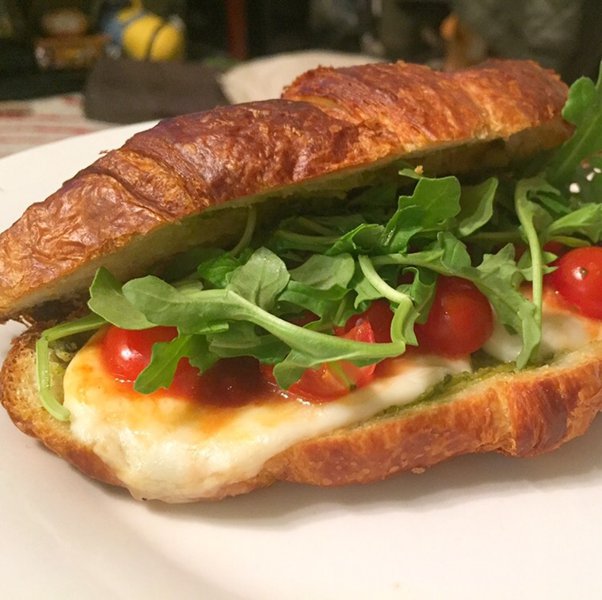 A typical poor man's supper, or "cucina povera," is called "pane cunzato" in Sicilian dialect and "pane cunzato" in Italian. It was once referred to as the "bread of agony," stale bread that needed to be somehow transformed into a meal. Spices and herbs, which were widely available to everyone, were utilized to season and enliven the bread.
Sicilian Antipasti Buffet at Zia Pina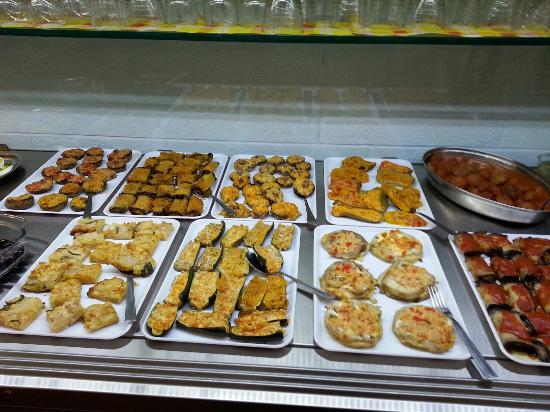 Even during peak hours, Trattoria Zia Pina is simple to get to because of its ideal location. Many people assume this place's personnel is laid back. One may describe the service at this establishment as nice. Here, prices are democratic.
Parmigiana di Melanzane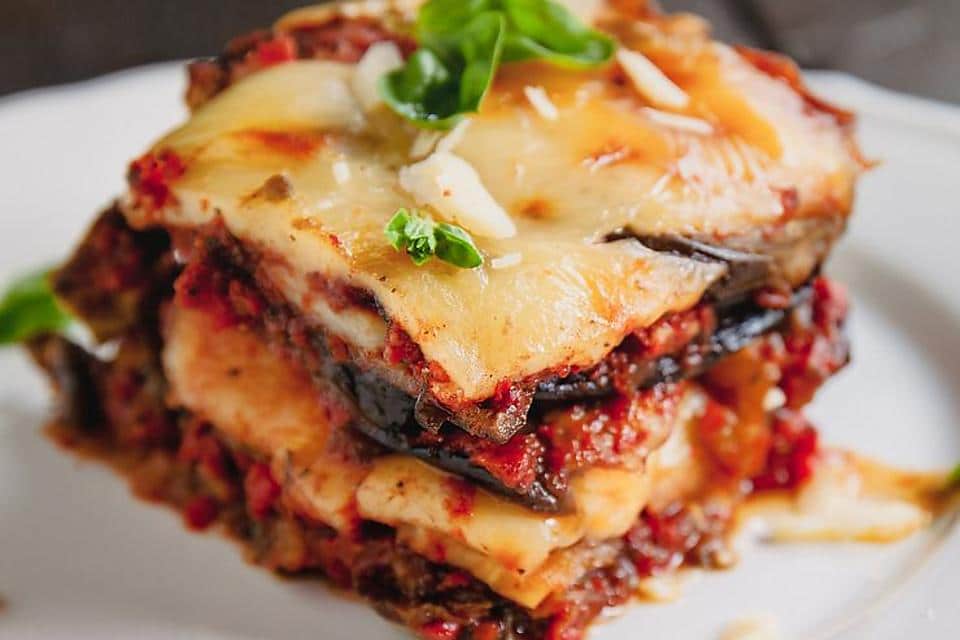 Parmigiana, also known as Parmigiana di Melanzane, Melanzane alla Parmigiana, or eggplant parmesan, is a cheese-and-tomato-sauce-topped Italian dish prepared from fried, thinly sliced eggplant.
Pasta cu Maccu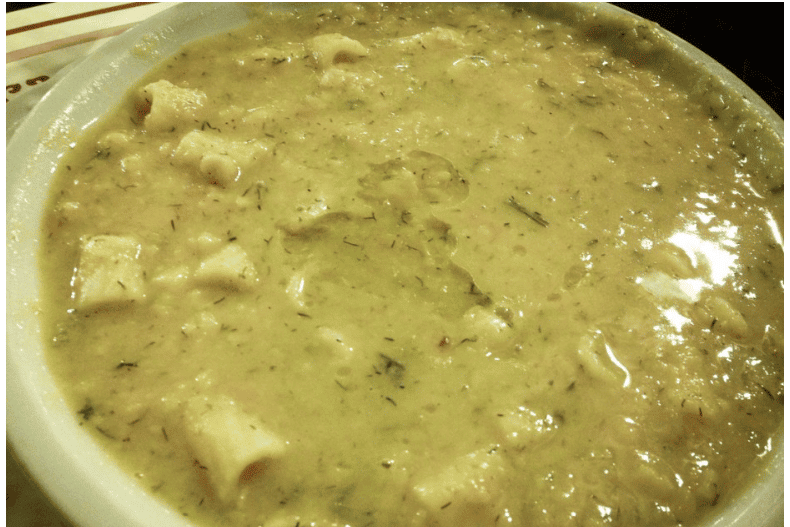 MACCU (a thick, broad bean soup, made at the end of winter to celebrate spring)
Granita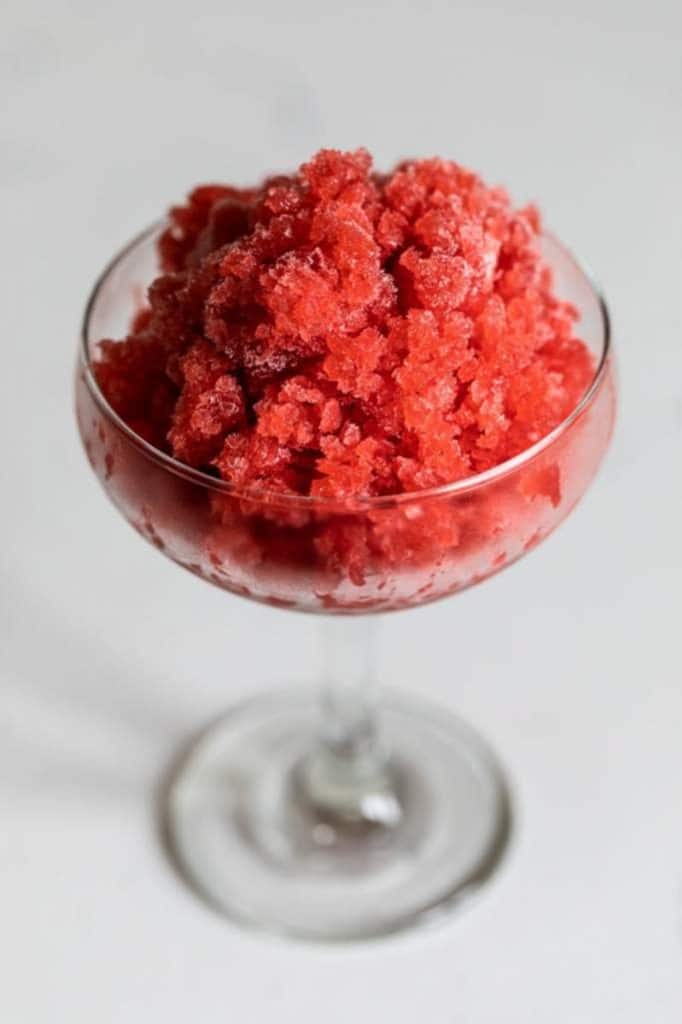 Dessert called granita is made of sugar, water, and various flavors. It is semi-frozen. It comes from Sicily and is offered in many ways all around Italy. Similar to sorbet and Italian ice, but with a smoother, more crystalline texture over most of Sicily.
Cassata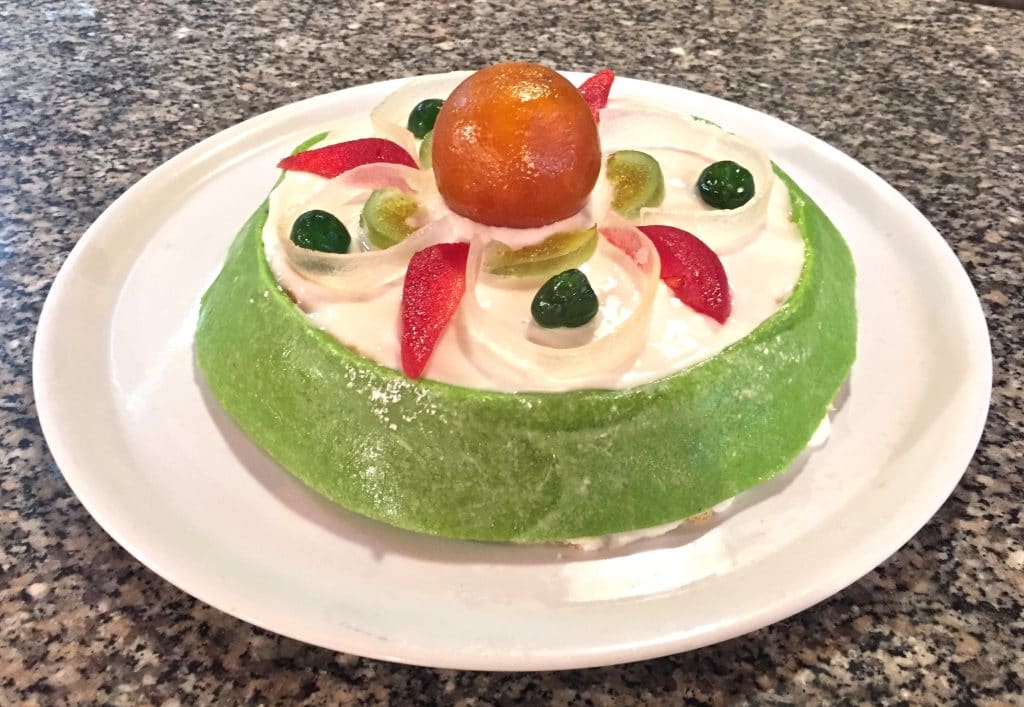 A typical cake from Sicily is called cassata or cassata siciliana. A round sponge cake that has been wet with fruit juice or liqueur and filled with ricotta cheese and candied fruit—the same filling used in cannoli—makes up cassata.
Sicily's irresistible dishes offer a culinary journey that is as rich and diverse as the island itself. From the savory street food to the hearty pasta dishes and delectable desserts, Sicilian cuisine is a testament to the region's history, culture, and abundant natural resources. Each dish tells a story and captures the essence of Sicilian flavors, showcasing the passion and creativity of its people.
Whether you've experienced these dishes firsthand or are inspired to explore Sicilian cuisine for the first time, the top 16 irresistible dishes will undoubtedly leave a lasting impression.
So, savor the tastes, embrace the aromas, and allow Sicily's culinary delights to transport you to a world of gastronomic pleasure. Buon appetito!
Sicilian culture is undoubtedly highlighted by its desserts, a great time visiting Sicily and enjoy these irresistible dishes. Visit the 10 Best Places to Visit in Sicily to discover more about this amazing place!
Feel free to leave your comment below if we missed your favorite Sicilian dish, and we'll surely include on the list!