Montenegro is not a popular travel destination on many people's lists of places to visit in Europe. In fact, it is not even one of the most popular Balkan countries.
It is a small nation bordered by larger, more populated areas. But, what this place lacks in size, it more than makes up for in natural beauty.
15. Mogren Beach
Mogren Beach is the most well-known beach in the Budva region. It has a nice sandy beach and is great for a relaxing vacation. You can walk along this beach and explore it if you like. This beach has a large number of stalls and various native products for sale.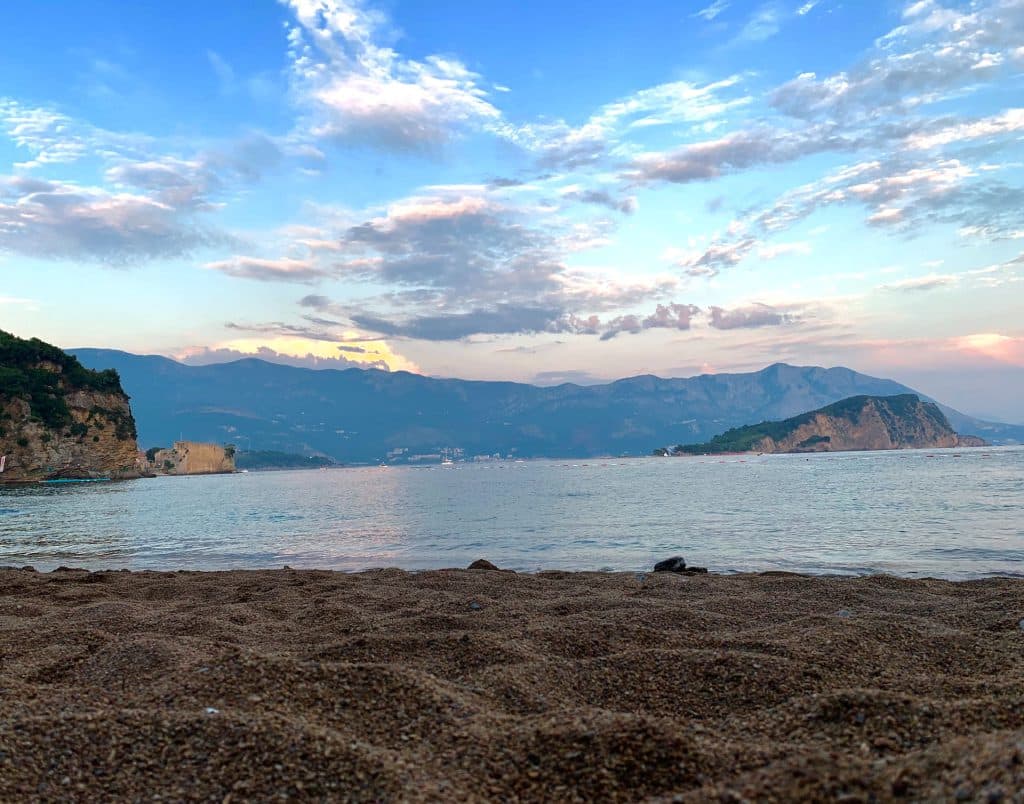 14. Komovi Mountain
The Komovi mountain massif is an excellent outdoor destination for those looking for a distant and offbeat Montenegrin destination. Etno Selo tavna is a small chalet-style accommodation set on the Stavna vast plateau, the trailhead to Kom Vasojeviki.
A visit to Komovi provides not only breathtaking views and seclusion but also a look into traditional Katun life. A Katun is a primitive herdsmen settlement.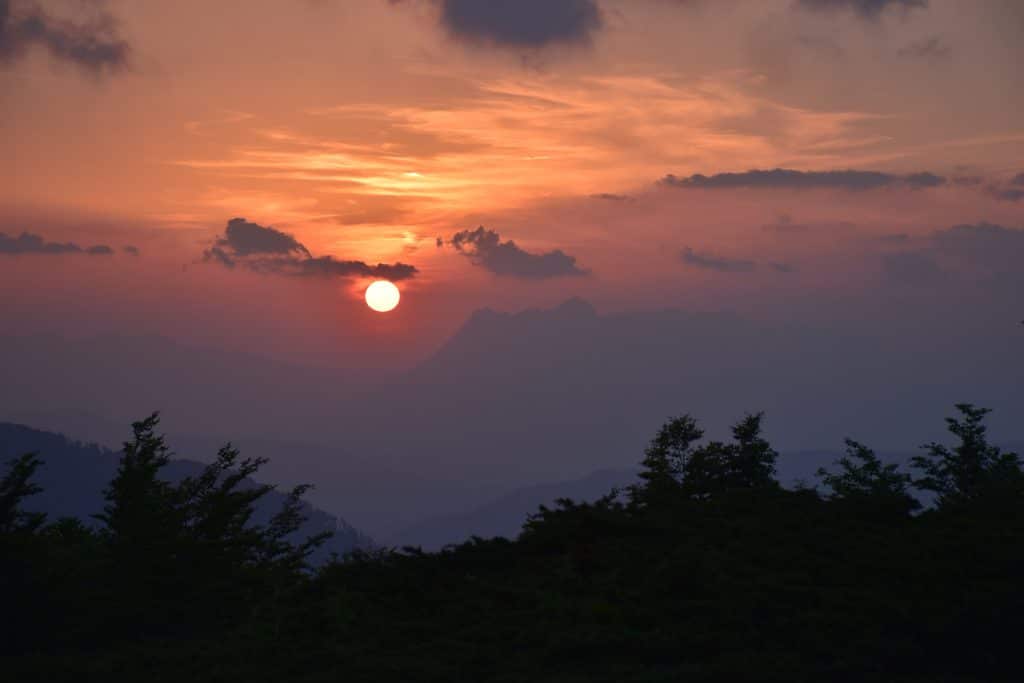 Bar is not on the major tourist route in Montenegro; it has a few noteworthy features that make it worthwhile to visit. The main attraction is the oldest olive tree in the world, dating back more than 2,000 years.
13. Bar
It would also be a shame not to walk around Stari Bar and witness the collapsing ruins of a lovely town merged into the mountains of the newer part of town. It is a little town with a vivid flavor left over from the Ottoman Turks' roughly half-millennium reign over the country. With its largest port and a significant train and bus station, the town now serves as a transportation hub (heading from Bar to Belgrade) rather than a destination. However, if you give it some time, you will be pleasantly surprised by its hidden gems.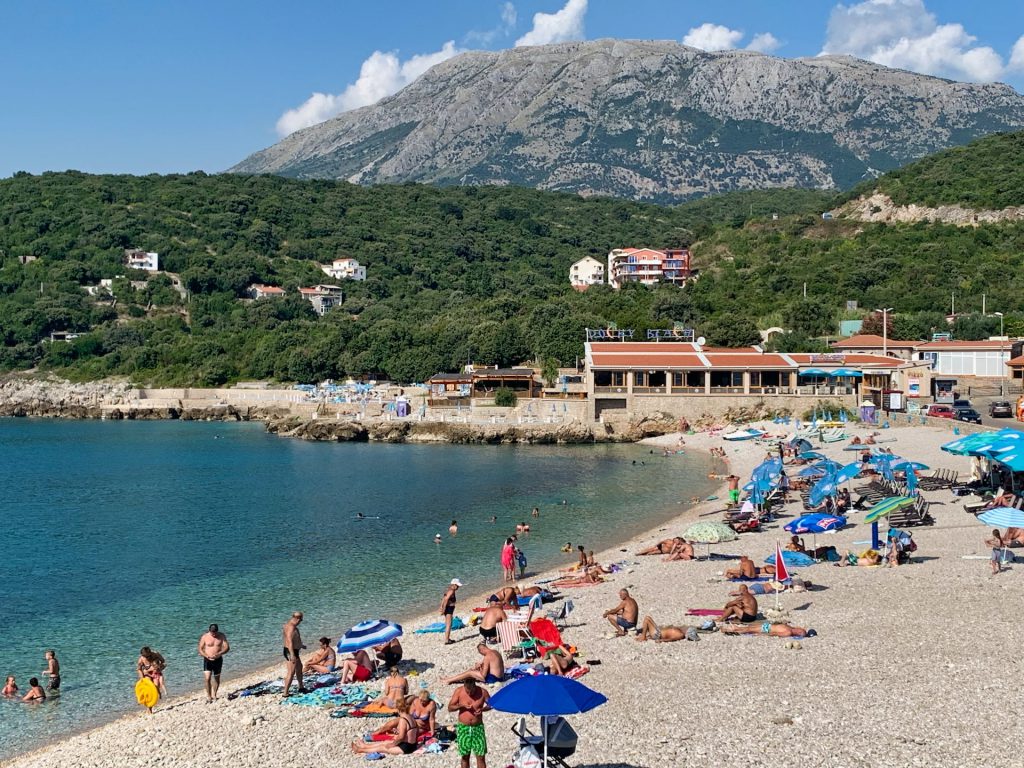 12. Risan
Risan is a village near the Bay of Kotor noted for its Roman mosaics from the second century. You can go to the archeological station and see for yourself how impressive they are!
The town itself isn't particularly attractive, especially when compared to nearby Kotor or Perast, but it's worth stopping in Risan for the mosaics and stunning views of Kotor Bay.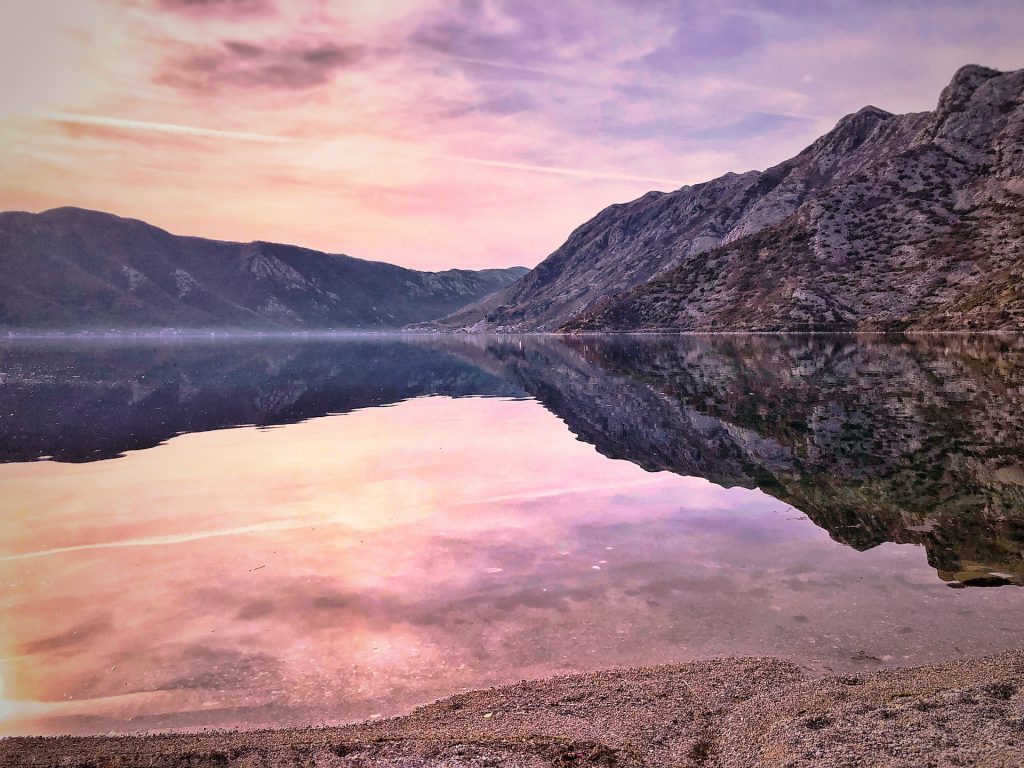 11. Prokletije National Park
The Prokletije mountains of Montenegro are part of the Prokletije National Park. This mountain range extends into Albania and is known as the Albanian Alps.
Though getting here is a trek that is best accomplished with your own vehicle, we strongly encourage visiting here if you enjoy hiking.
Now, before we get into the Top 10, make sure to comment down your travel-related queries, and we will be more than happy to get back to you.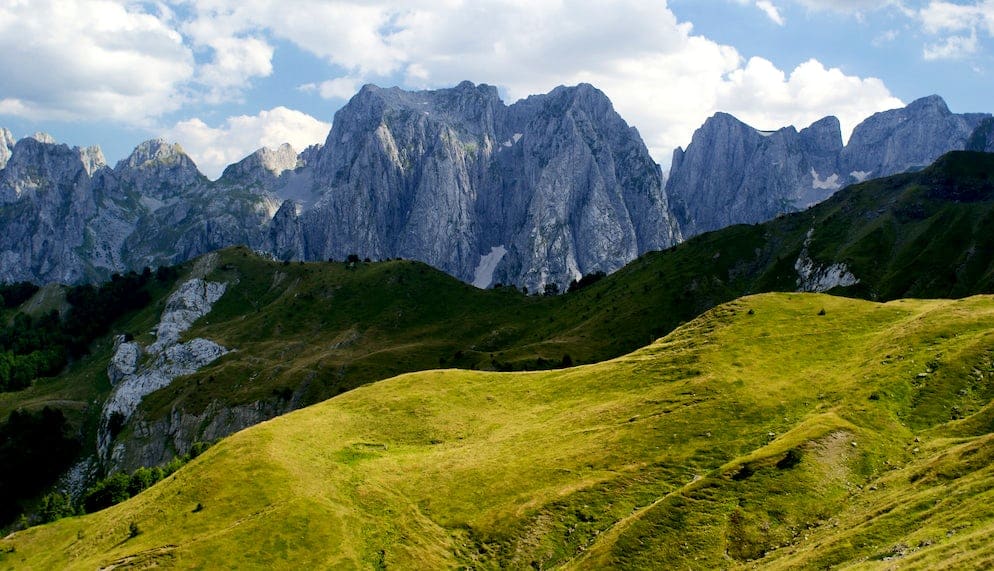 10. Kotor's Old Town
Backdropped by towering limestone cliffs and situated on the banks of the world's only natural fjord, Kotor's UNESCO-protected Old Town attracts visitors for its attractive setting and history. Getting lost is encouraged and anticipated here: Old Kotor was designed as a maze to deceive invaders centuries ago.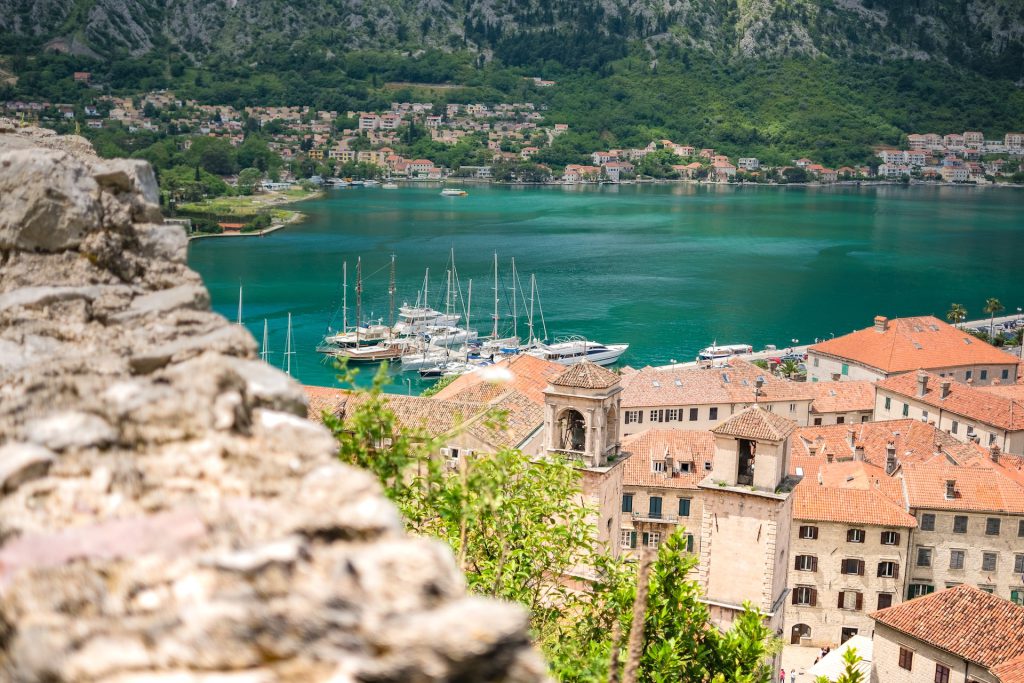 9. Cetinje
Cetinje, nestled in the fields at the foot of the Lovcen mountain, is a treasure of Montenegrin culture and history. It scents 18th and 19th-century architecture and the lush vegetation of this small city. Cetinje is Montenegro's capital, while Crnogorsko is the Primorska Mitropolija. Many embassies were built during King Nikola's reign, giving it its current appearance. The Monasteries of Cetinje and Biljarda are two of the most notable structures.
Cetinje Monastery was built in 1701 and has been rebuilt multiple times after being destroyed by the Turks. There are relics of Saint Petar of Cetinje, one of Montenegrin history's most distinguished patrons. Cetinje Monastery is the spiritual and political center of Montenegrins.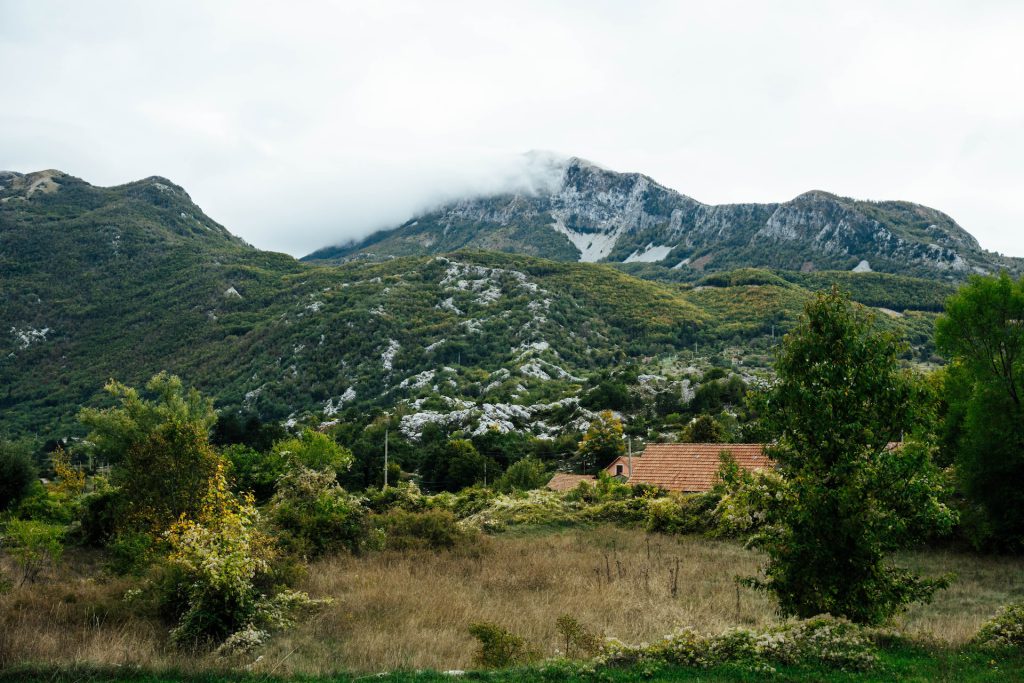 8. Njegos Mausoleum
To get here, you must climb around 461 stairs. Njegos Mausoleum was created primarily to honor Petar II. You'll feel great after reaching the top. Aside from that, you can take photographs of the area. To a large extent, this museum is historically significant. If you are in Montenegro, you must visit and discover this location.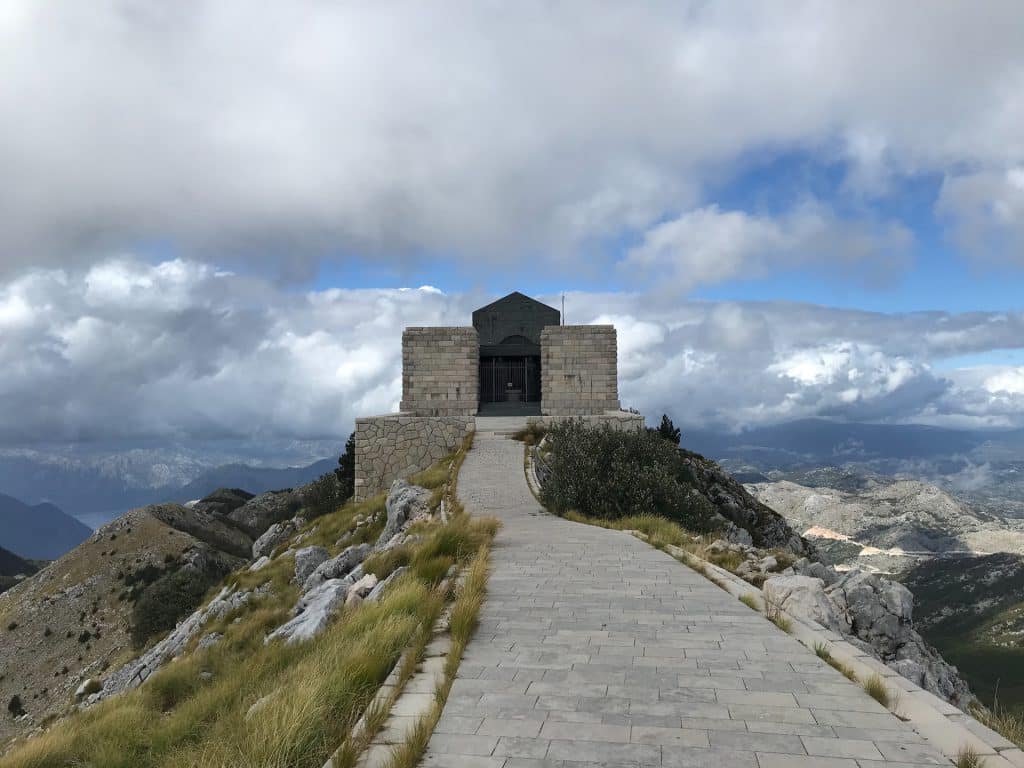 7. Lipa
The Lipa cave was discovered by accident when a dog went through a hole and managed to escape safely via another opening.
Today, the karst cavern is a famous tourist attraction in Montenegro for both daring children and adults. A trip to the cave begins with a ride on a small train through the natural countryside, complete with pomegranate and wild fig trees. From here, you'll embark on a guided tour of the 3.5 kilometers of passages and vast halls created by thousands of years of dripping water and the underground river.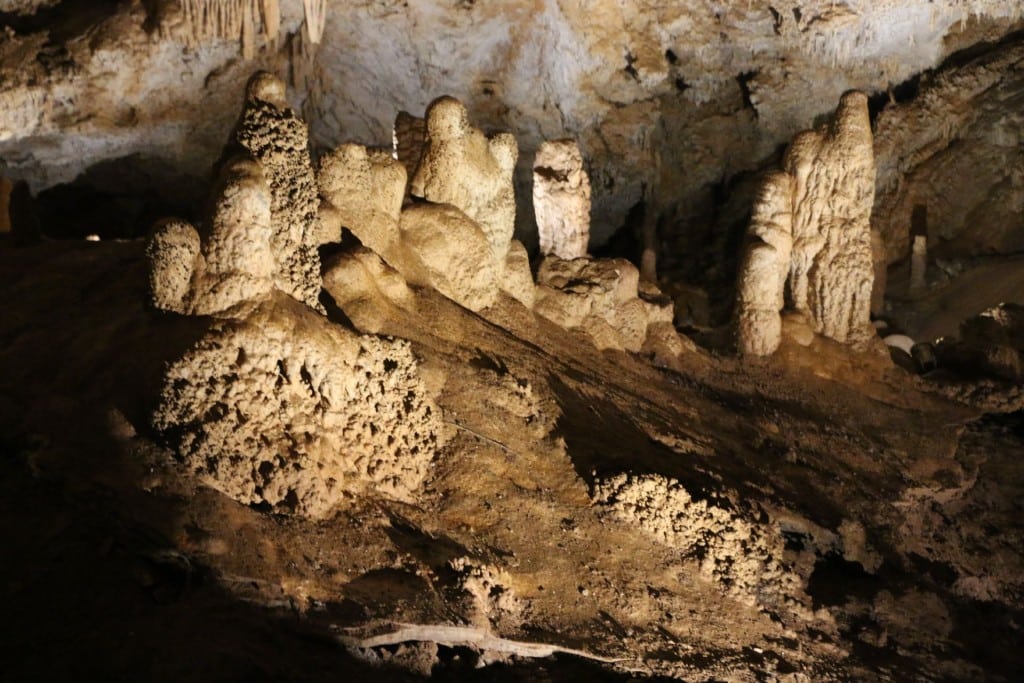 6. Lovćen
Lovcen is a peak in Montenegro's southwest that gives spectacular views of the mountain ranges below, which are frequently obscured by a stream of low-lying clouds, making this destination even more ethereal. The national park is around €2 to enter, and the mausoleum, where you can enjoy panoramic views from this man-made stone lookout point, is around €5.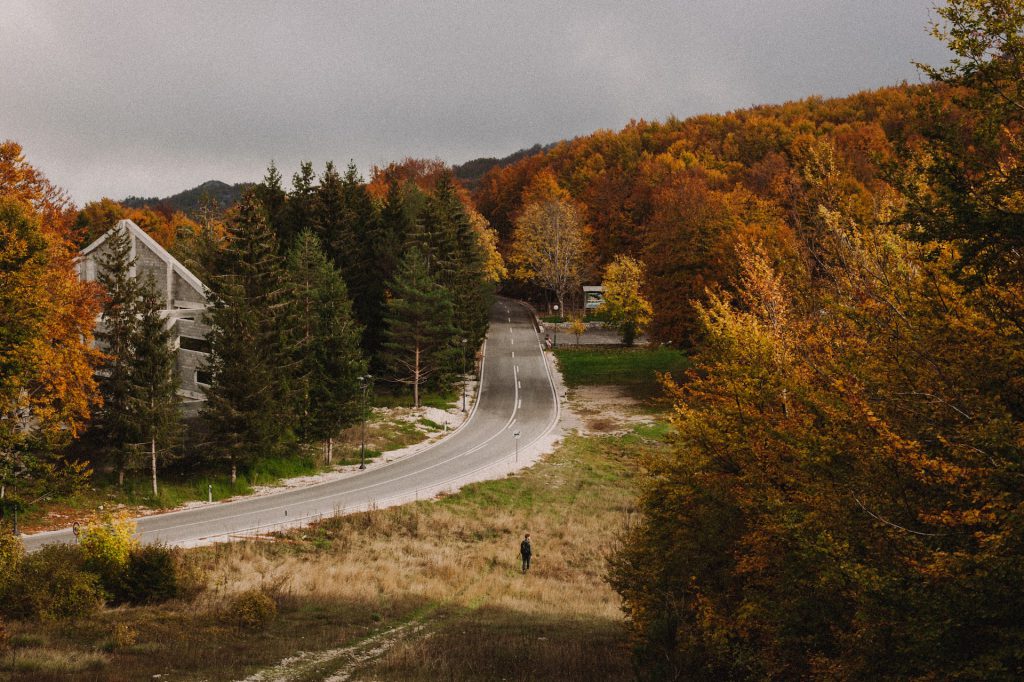 5. Budva
Budva, once a tiny and calm seaside town, is now a tourist city, and during the summer, it is one of the loudest and most congested cities on the Montenegrin coast. It all began two and a half millennia ago on the headland and has since flooded out of the ramparts towards beautiful yachts, new buildings, restaurants, pubs, and nightclubs where incredible joy awaits. Budva has its own Hawaii, a city-owned island with magnificent beaches, ice-cold drinks, and seafood delicacies.
Stroll along the seaside promenade in the evening. Loud music from cafés, children's laughter and screams from surrounding amusement parks, the perfume of the sea mingled with the taste of great barbecue, and beams of light from the disco that float across the sky will definitelydefinietly overwhelm you.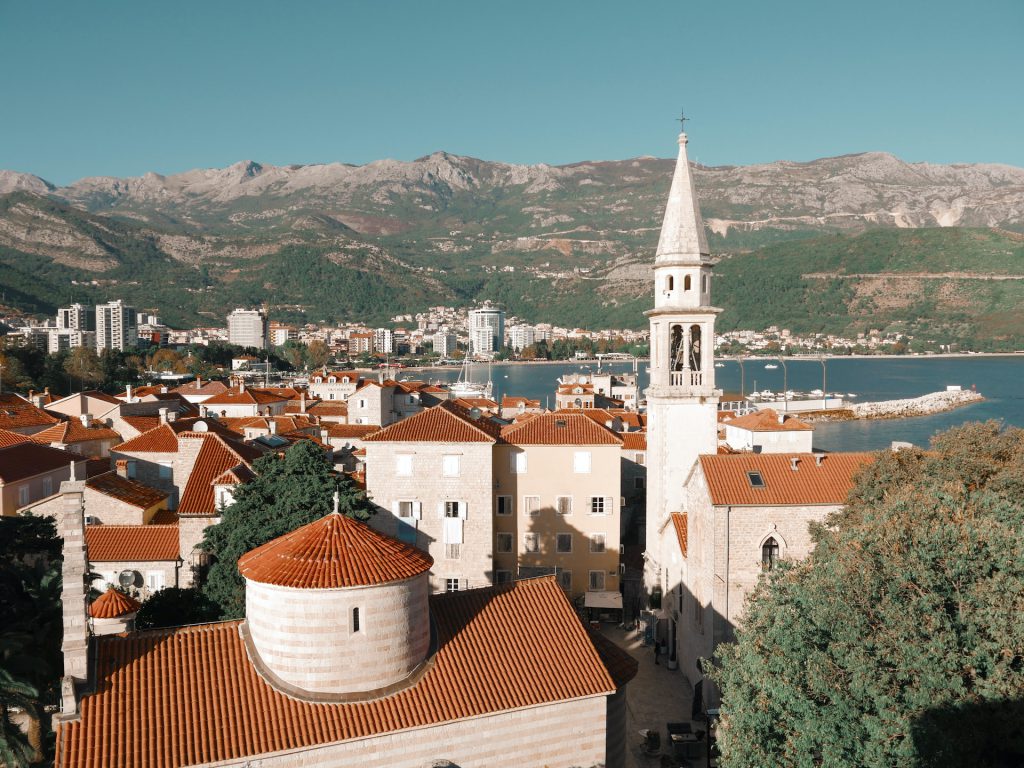 4. Podgorica
Podgorica has a population of around 200,000 people. Its appearance reflects its turbulent history, during which it was ruled by everyone from the Austro-Hungarians to the Turks. Though many people fly directly to the seaside from the airport, the so-called pocket-sized capital is worth at least an overnight stay for its leafy avenues and vibrant cafes.3.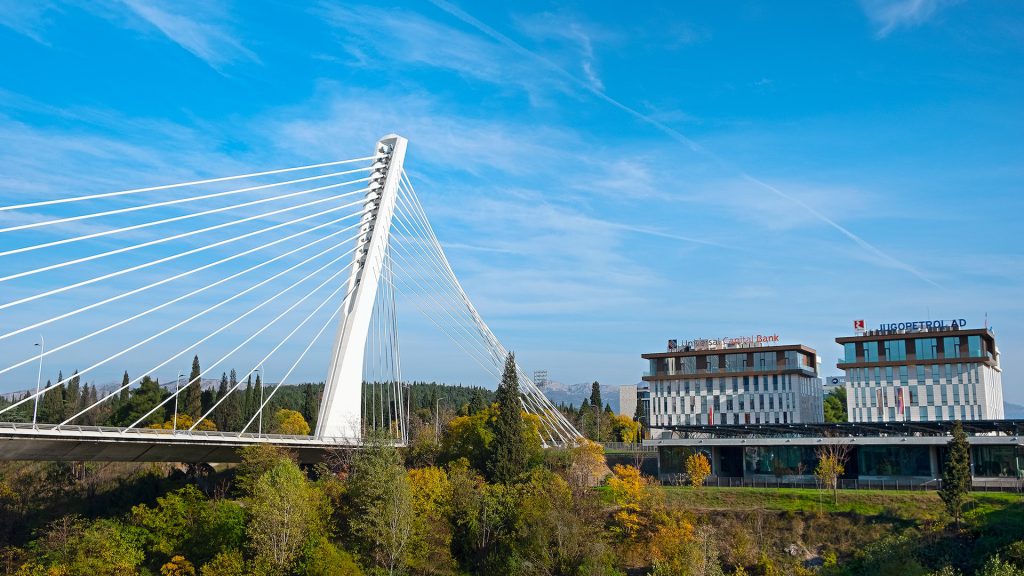 3. Perast
Perast is a gorgeous little town famed for its many churches and stone-crafted residences, located on the same magnificent bay as Kotor but only to the northwest. The Church of St. Nikola gives beautiful views of the town and the Bay of Kotor from its belfry tower.
Two of Perast's most attractive churches, Our Lady of the Rocks and St. George, are built on small islands in the port. Although there is no beach in town, the stone jetties along the bayfront are popular summer sunbathing spots.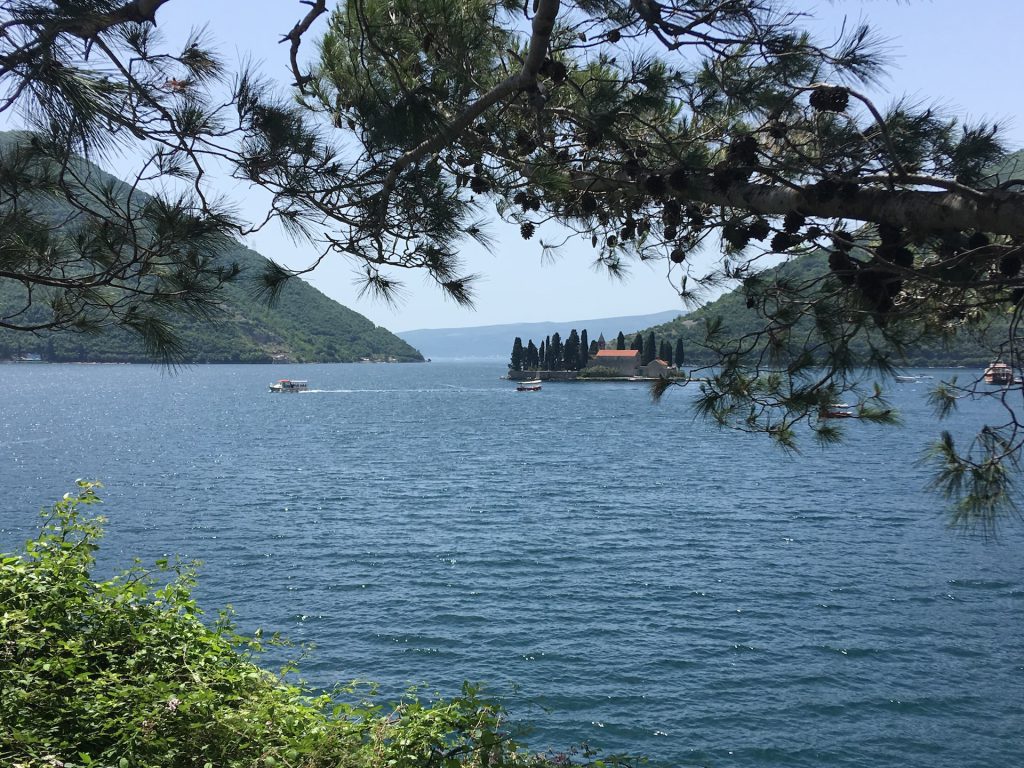 2. Ulcinj
Ulcinj, on the Albanian border on Montenegro's southern edge, is an old seaport that was formerly renowned as the Adriatic Sea's pirate capital. Today, the city is most renowned for its numerous beautiful beaches, the most notable of which is the sandy stretch of Plazhe e Mahed, or Long Beach.
Ad Bojana, an outlying island, offers some lovely beaches as well. Minarets that rise above mosques contribute to Ulcinj's unique attractiveness, and a walk down the seaside promenade to enjoy a great kebab or a rich cup of coffee is only one of the experiences that make a visit to Ulcinj so memorable.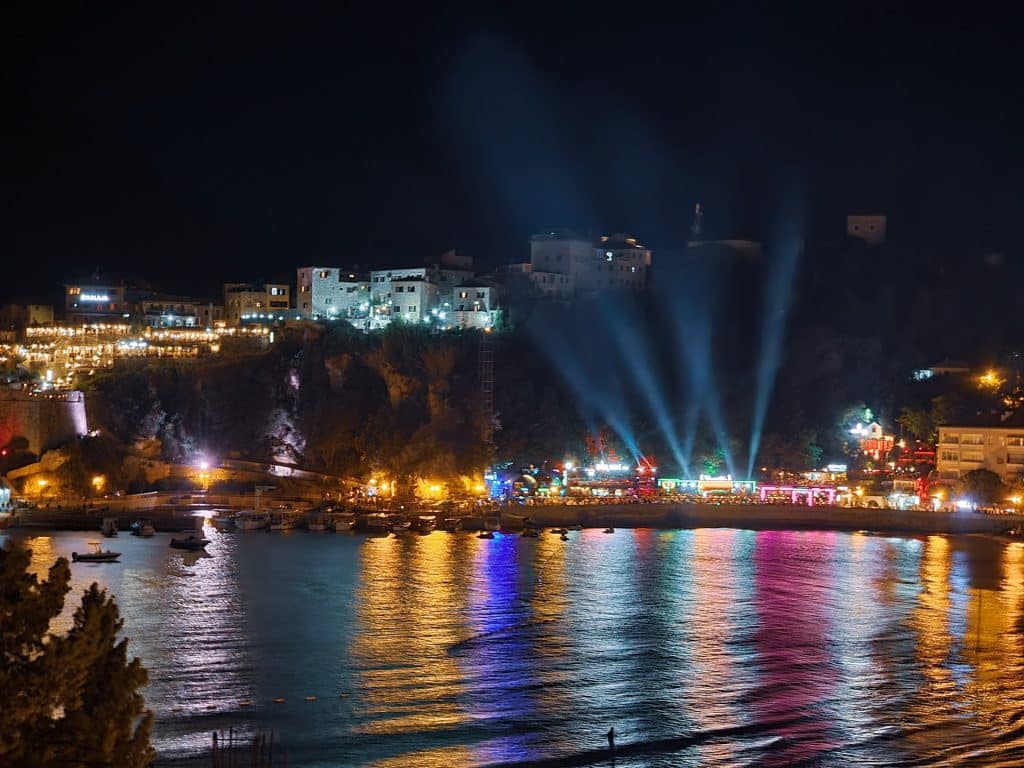 1. Ostrog Monastery
Is there anything more eye-catching than a monastery set against an almost vertical backdrop? It's simple to understand why the Ostrog monastery is the most popular pilgrimage destination in the country. Ostrog is a magnificent blend of human innovation and natural splendor. This is as close to a miracle as Montenegro gets.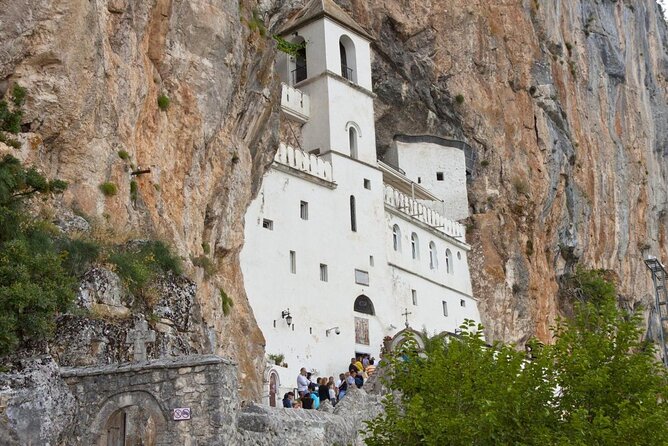 Top 15 Places to Visit in Montenegro on a Map
How excited are you to visit Montenegro and take snaps of these awesome places on your camera? Let us know in the COMMENTS section below, which of these places sparked your interest.