One of the most well-liked dishes in Croatian cuisine, particularly in Dalmatia, is pasta. A common dish is pasta with tomato sauce, or manistra na pome. Other well-liked sauces include minced meat sauce, creamy mushroom sauce, and many others.
The traditional fish stew, known as brudet, is an essential part of any self-respecting guide to Croatian cuisine. Many people even consider it to be the country's national dish. This is what? In Dalmatia, Istria, and Kvarner, a traditional Croatian fish stew known as brudet is served.
To learn about Croatian cuisine, we have listed some of the best restaurants in Croatia for your guide.
Konoba Gastro Mare
The serene Koba Bay on the Stonski Canal is no longer a well-kept secret; it is now one of Croatia's most popular gourmet bays.
The newest eatery, "Gastro Mare," boasts excellent cuisine! The many, frequently illustrious guests are delighted with the berths with electricity and water, as well as the clean, well-maintained restrooms and a cool bar outside the structure.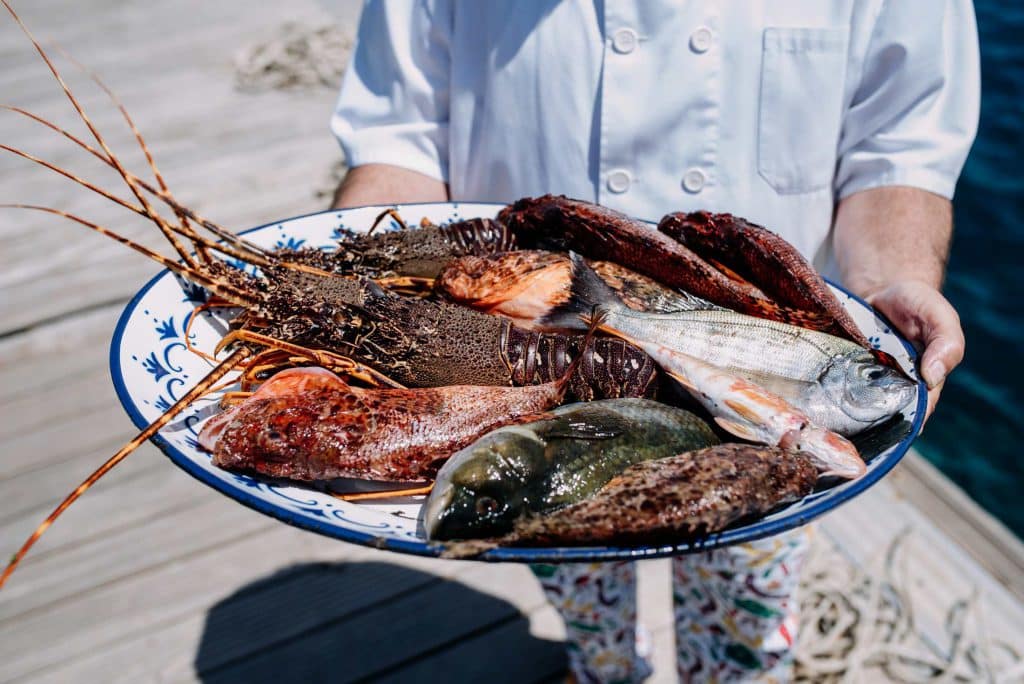 Restaurant Stermasi
The restaurant offers a one-of-a-kind beautiful outlook that overlooks Mali and Veliki Koj (island).
You will be speechless as the summer breeze nourishes your body and spirit while tanning, taking in the sunset, or relaxing in the evening shadows.
Their regional food is one thing we take great pride in. fresh fish caught in the sea, octopus cooked inside a bell, and veggies from our garden. Swim in the crystal-clear Adriatic Sea and savor regional cuisine.
The restaurant owned by Adrian Stermasi, which looms large above the small Podskolj Bay and is protected by two islets, is essentially the culinary Mount Olympus of the island. You can view northwest of Dubrovnik to the Elaphiti Islands from this point. The owner, who has established a stellar name on Mljet since the early 2000s, learned his art in Hamburg. Year after year, he successfully defends it with consistency. The ambiance, the caliber of the meal, and the service are all perfect.
In the bay, there are five (orange/red) Stermasi buoys. Reservations are strongly advised.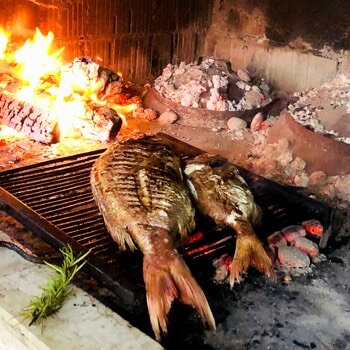 Konoba Marijina
On the island of Mljet, in the quaint port of Prozurska Luka, lies a modest, charming, family-run eatery.
You may reach there by car and by water, and they're happy to provide free buoys (free boat transportation to our restaurant) and moorings on our jetty with electricity.
Focused and committed to creating and presenting dishes of the highest caliber, ranging from meat dishes like oven-baked baby goat and wild boar to seafood specialties like oysters, fish carpaccio, fresh fish, lobster, and octopus.
The Belins are still working hard to maintain the highly regarded reputation of the family firm, even after more than 30 years in the industry. The terrace was weatherproofed last winter, and a new garden with a variety of vegetables and herbs was created. Fish, lobster, wild boar, and, most importantly, octopus are expertly prepared in the four fabled clay ovens. The aforementioned squid, which is offered as an appetizer, salad, risotto, and countless other versions, is without a doubt the star.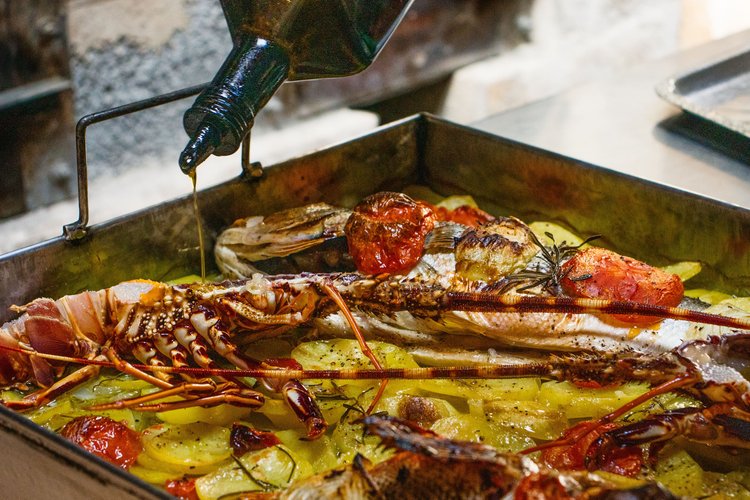 Restaurant Augusta Insula
A setting with genuine simplicity and typical Mediterranean cuisine. Compared to other tourist sites, the island of Lastovo is unique. The tavern Augusta Insula is the ideal location to go if you want to try something new and eat well.
Luo Jurica is an exceptionally creative dreamer who is driven to put all of his many ideas into action. He built the restaurant in the style of a pirate's nest, complete with a cannon and all the accoutrements, as a tribute to the island's forefathers. The rich and famous dock here these days, and if you can obtain one of the berths, you'll feel like a Hollywood star in this setting with a whirlpool, an Asian massage team, and a cleaning crew who swiftly gets the boat in shape.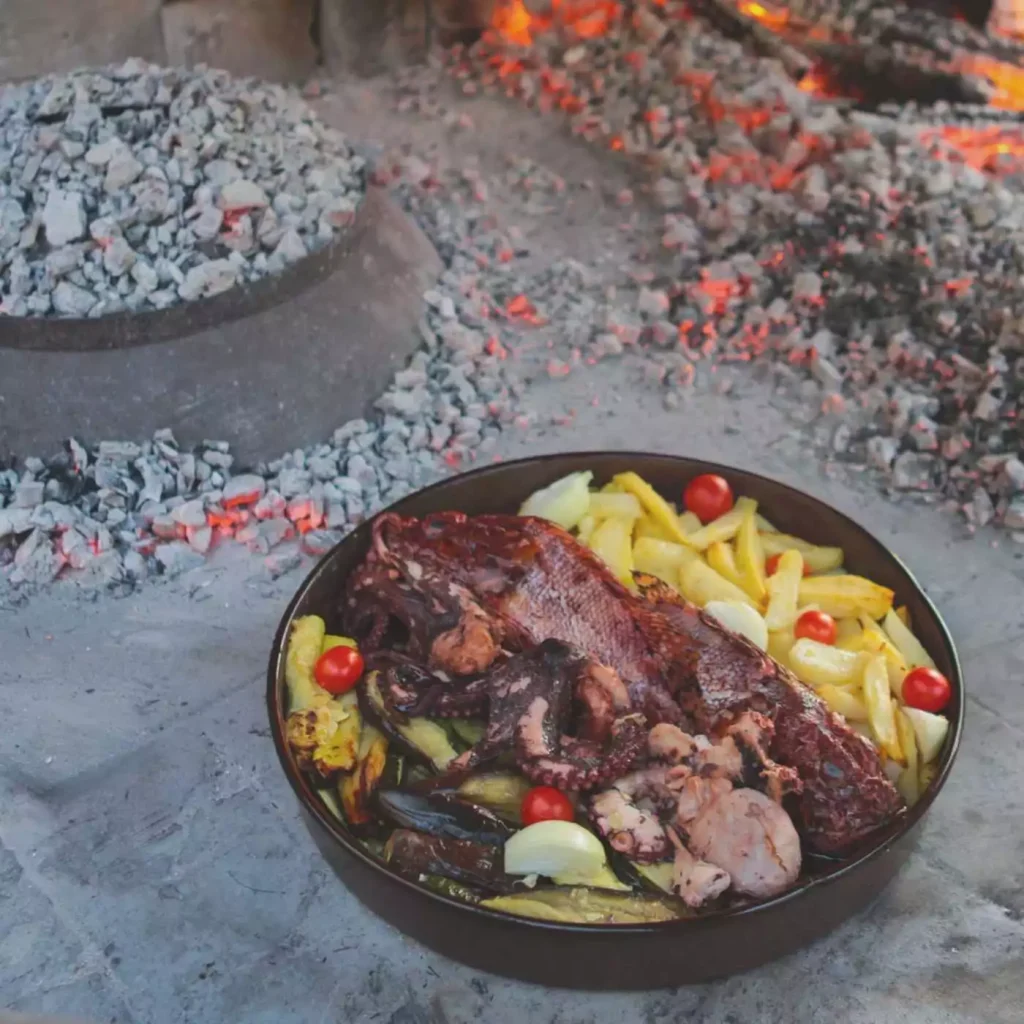 Konoba Mrčara
Mrara is the ideal location if you're seeking something unique, something special, far away from the busy tourist destinations. On the island of Mrara in the Lastovo archipelago is where you'll find the straightforward but genuine Konoba. The Konoba Mrara, which is surrounded by unspoiled nature, sells primarily fish and other local goods. They also rent out a few tiny, straightforward apartments.
Ingeniously using floating debris to decorate his small, rustic pub, the amiable jack-of-all-trades Kreo Glavica offers to alter menus, vegetarian dishes, and peka while the island's former soldiers utilize it as a destination for survival camps during the off-season. In addition to three buoys and two new mooring spots at the top of the former military pier, two vessels can moor there. Nowadays, a reservation is necessary to visit this tiny paradise, which can only hold a limited amount of visitors.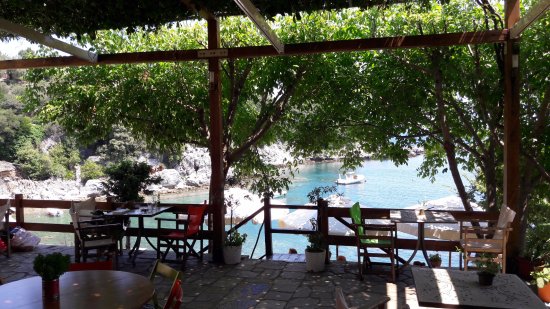 Konoba Senko Karuza
Senko Karuza, one of the best writers of the modern era in Croatia and a master of the short story, has chosen to devote his entire life to a restaurant he founded in a bay on the island of Vis. Mala Travna is the name of the bay, and most tourists who travel by boat go there.
His cozy stone home is homey, and the food he creates is an excellent combination of commitment and exploration. You should allow enough time for this because the eccentric "gastrosoph" has been working for more than 30 years to enthuse his guests about leisurely meals and locally produced wines.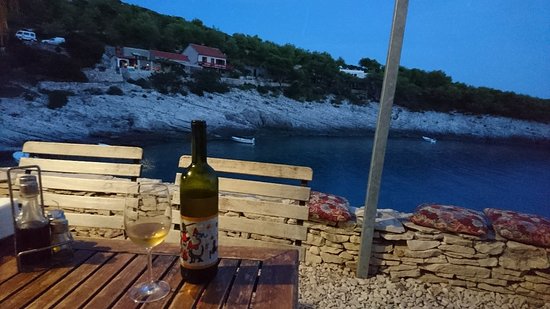 Konoba Ringo
This restaurant serves genuine delicacies from the Mediterranean region. Visitors can indulge in delectable meals at this location and sample expertly prepared fried fish, octopus salads, and prawns. The food that anybody may eat is tasty che, according to the reviews from the customers. According to reviews, servers offer delectable house wine, grappa, or white wine.
Visitors may unwind at Konoba Ringo after a long day of work thanks to the cozy ambiance. The skilled team at this location exemplifies a high standard of excellence. People mention excellent service in their comments. At this location, reasonable prices can be expected. Guests can unwind in elegant decor.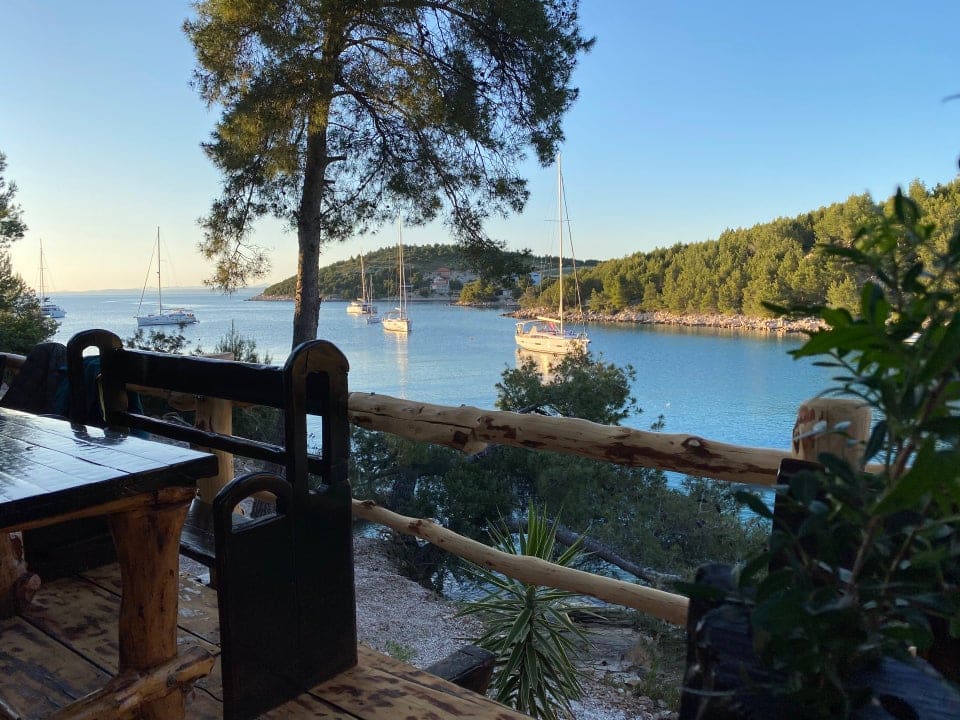 Konoba Soleta
Mediterranean food is waiting for you; seize the day. Sample the restaurant's delectable sea bass, calamari, and peka dishes. You'll receive excellent service. It's a must to enjoy great wine, white wine, or liqueur when visiting Konoba Soleta.
Visitors may unwind here after a long day of work thanks to the welcoming ambiance. Most customers comment on how kind the staff is. Friendly service is one of this place's best features. The cozy decor will surprise you in a good way.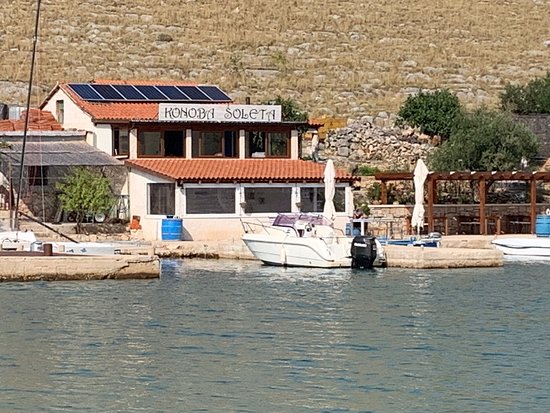 Konoba Statival
There are three buoys, two moorings, and subsidized park admission in the untamed and secluded bay. The house specialty is the octopus, and David is a renowned diving instructor, innkeeper, and fisherman. The dish is grilled and offered as a peka or carpaccio. Both the sepia spaghetti and the black sepia risotto are delectable. Under the peka cover, the sheep's meat is being prepared as they contentedly graze in the bay. Due to the weak radio coverage in the harbor, reservations should ideally be made by WhatsApp message.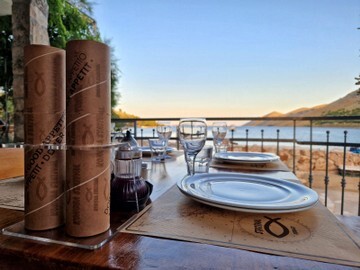 Tavern Go-Ro
The history of this pub dates back more than 35 years, when Goran Rogulj established the peka, a quiet cove at the far end of the Telaica Nature Park, as a socially acceptable location for an innovative old BBQ ritual. Nearly everything previously prepared in a peka by Goran. However, the dishes that include veal and squid, which are delicately grilled and boiled in their juices combined with vegetables, are the most well-liked.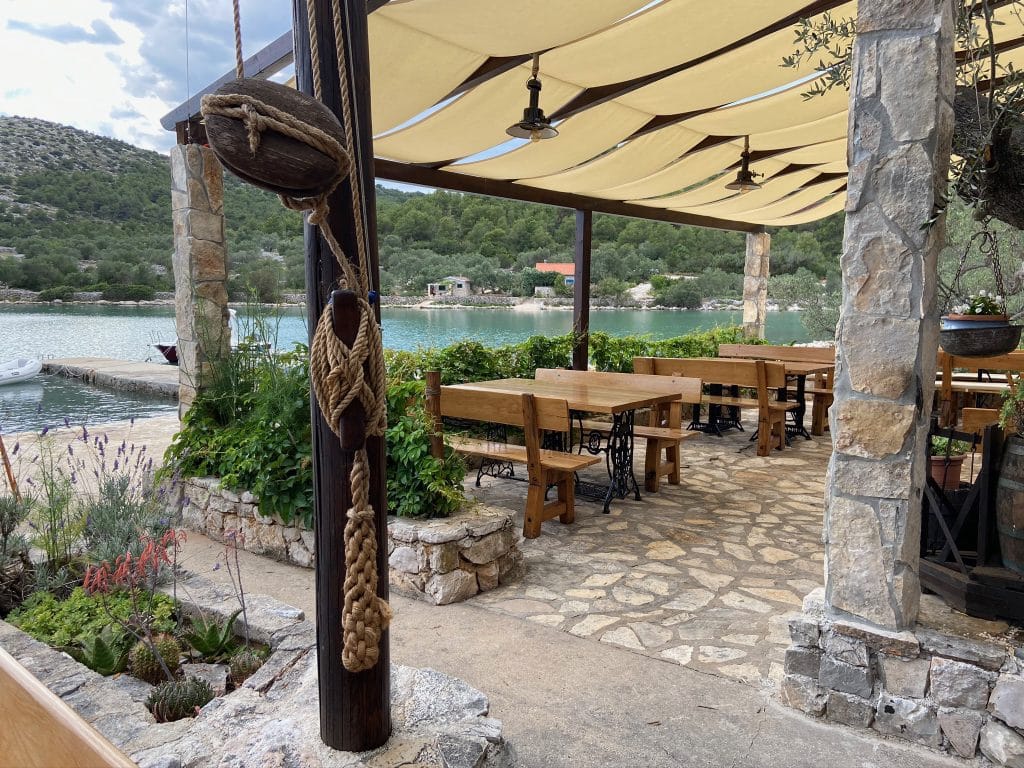 To know more about Croatian cuisine, we have made an article for your reference : The Top 10 Croatian Dishes and a travel guide article, which you can read here: Top 15 Places to Visit in Croatia.