Norway is a beautiful destination with a long coastline and magnificent scenery. While different people find beauty in different things, there is something for everyone in Norway. Of course, not everyone likes pickled herring and meatballs, but who can resist a trip to the stunning fjords and lovely cities?
10. Tromso
This northern town is known as Norway's arctic gateway. You may experience Arctic conditions within the municipality, although at a more comfortable level. The show of the Northern Lights is one of the town's most popular attractions (and maybe Norway's most stunning).
The Northern Lights, also known as the Aurora Borealis, are a show of colorful flickering lights in the sky. The magnetic field at the earth's poles causes this phenomenon as the sun's charged particles interact with the atoms in the earth's upper atmosphere.
And, if you want to get up close and personal with some Arctic wildlife, Tromso is the best place to get close to polar bears and wolves without jeopardizing your safety.
Meanwhile, a whale-watching safari is a more adrenaline-pumping activity. Nothing compares to the enormity of these massive beasts when they surface to breathe. The sperm whale is the most common species you'll see.
Tromso is also known for its cultural melting pot. Throughout the year, there are several music and film festivals. Northern Lights Music Festival, Troms Jazz Festival, and Troms International Film Festival are just a few examples. The SMAK food festival allows guests to try local specialties as well as other Norwegian cuisines. The reindeer racing that takes place during Sami Week is another highlight of cultural activities. With so many fantastic things to see and do, it's no surprise that people consider Tromso to be one of the finest locations to visit in Norway.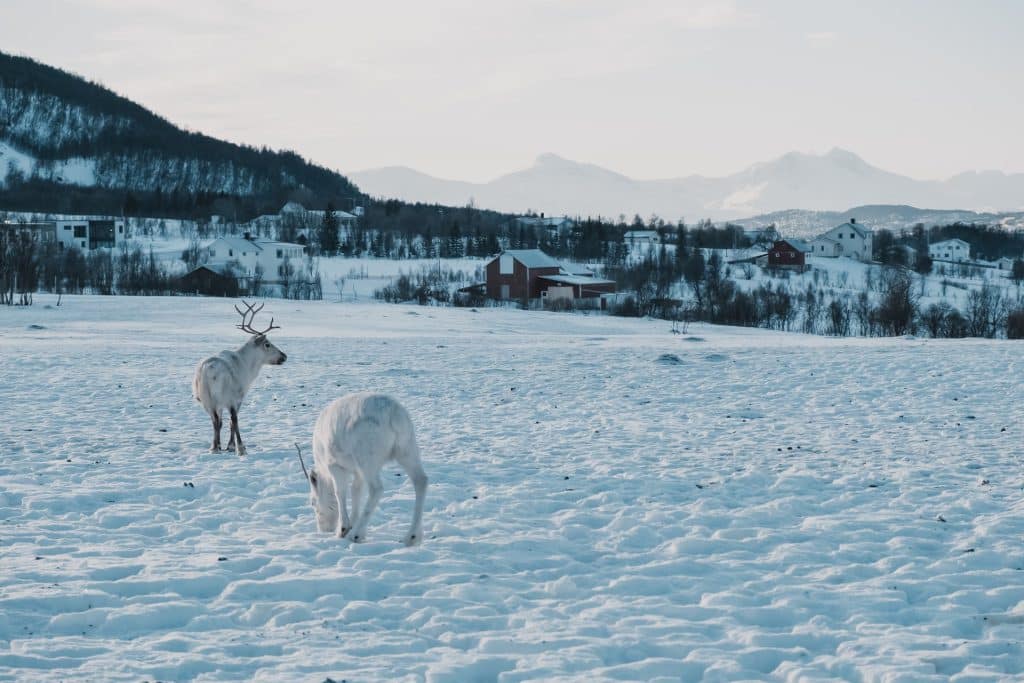 9. Trondheim
Trondheim has a long history that dates back to the 10th century. It was once a Viking trade station before becoming a significant Christian pilgrimage site.
As a result, historians will feel quite at home in Trondheim. You'll get a taste of everything that has contributed to Norway's current status. F ire and conflict have destroyed many of the old structures here, but some are still standing for you to explore. Make sure to stop by to see the Nidaros Cathedral, one of Trondheim's top highlights. You could also like wandering around Bakklandet, with its cobblestone streets and colorful wooden cottages.
Or, walk up to Kristiansten, a 17th-century castle with panoramic views of the city and ocean.
Trondheim is well known as a gastronomy hotspot. Don't pass up the chance to savor Norwegian food at one of the city's restaurants or cafés.
Oslo, Norway's beautiful capital city, is a must-see, especially for a city break or to get a flavor of Norwegian culture. It benefits from a "small town" vibe with its gorgeous harbor, natural surroundings, and rich past and attractions.
You'll find a wonderful combination of classic Scandinavian style and current metropolitan influences during your stay. Take in the sights on a walking tour of the city center, stopping in at the attractions.
Aker Brygge and the Akershus Fortress can be found along the harbor. Alternatively, take a stroll from the Royal Palace to the Oslo Cathedral. For a dose of art, go to the Munch Museum. You might enjoy the various sculptures by famed Norwegian artist Gustav Vigeland at Frogner Park.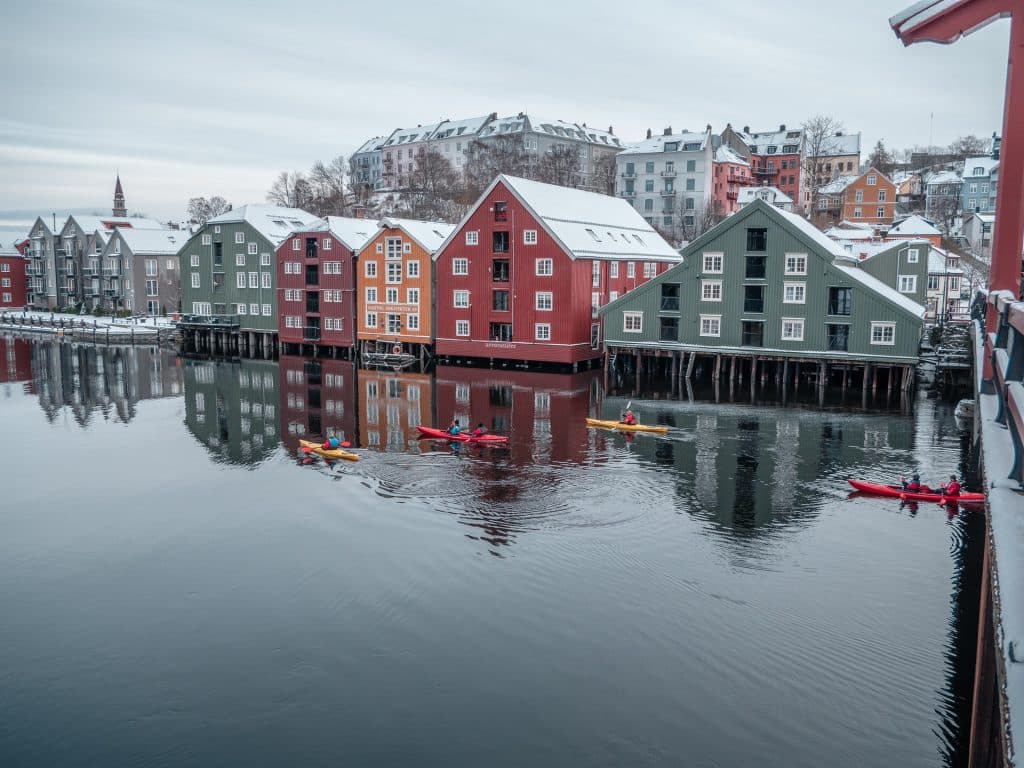 8. Oslo
Take a short boat ride to the Bygdy peninsula to discover more about Norway's ancient history and to witness actual Viking ships. The Norwegian Museum of Cultural History and the Fram Museum are both located here.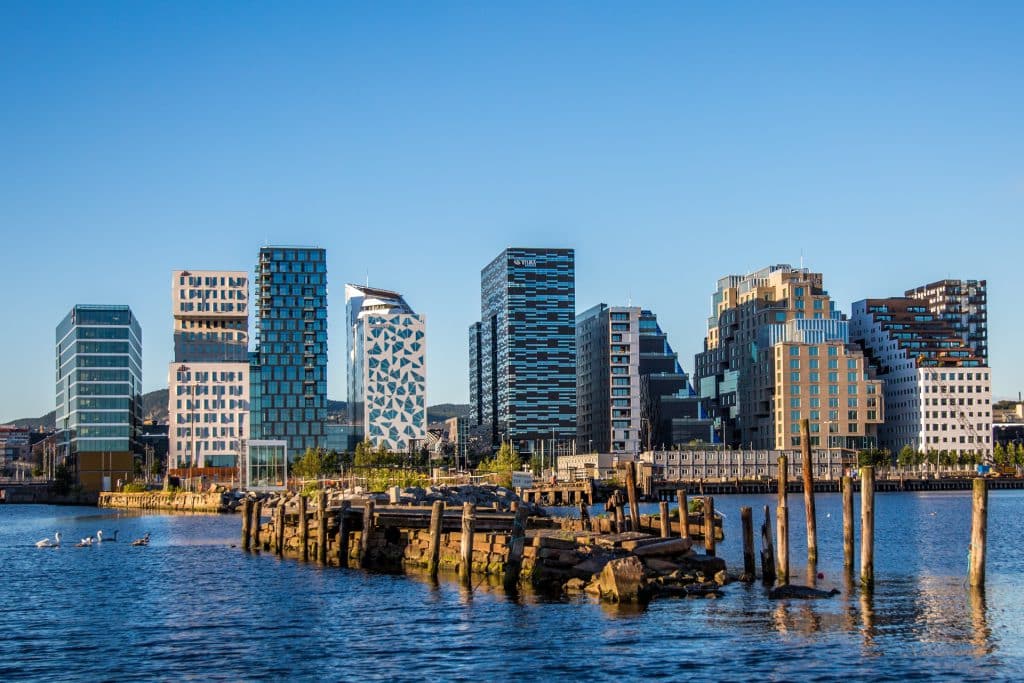 7. Sognefjord
Sognefjord, Norway's biggest named fjord, runs 204 kilometers inland from the coastal settlement of Skjolden and splits off into several smaller inlets and fjords along the way. The King of the Fjords, as Norwegians call it, is about five kilometers broad at its widest point, and the cliff walls soar as high as 1,307 meters, creating a breathtaking sight.
Boat tours are the most popular method to see the fjord. As a result, fjord cruises and sightseeing trips abound, with many of the best options departing from the charming town of Bergen. But, wherever you go, make sure to plan a full day for your excursion.
Tourists will also appreciate visiting the smaller branches, such as Naeroyfjord. This 17-kilometer length of magnificent beauty comprises rock cliffs that are barely 250 meters apart and soar more than 1,700 meters above the water.
Fjaerland is another popular location in the Sognefjord region. This breathtakingly gorgeous area is home to Europe's largest glacier, Jostedalsbreen, as well as the Norwegian Glacier Museum (Norsk Bremuseum). The museum focuses on the impact of climate change in the region and its superb exhibits about the Jostedalsbreen glacier.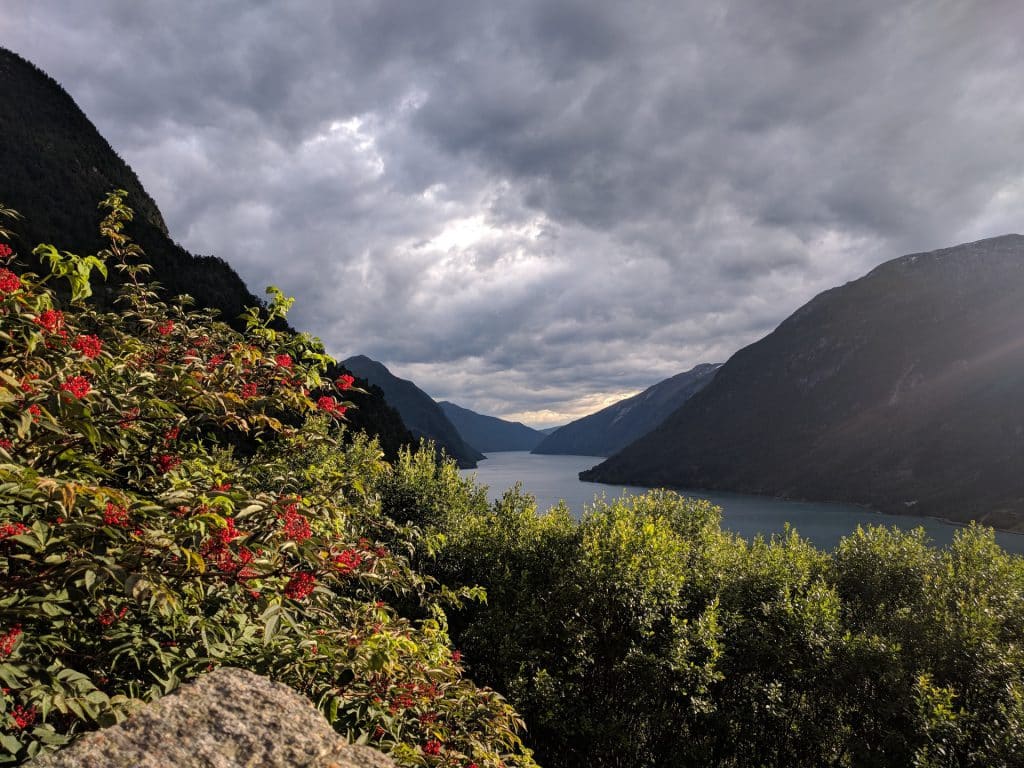 6. Stavanger
Stavanger is a delightful city recognized for its outstanding cultural and culinary experiences and the many opportunities for walks, treks, and bike trips in the area. You may take a RIB boat tour on the gorgeous Lysefjord, which offers excellent views of the world-famous Pulpit Rock, or combine a fjord cruise with a climb up to this natural landmark.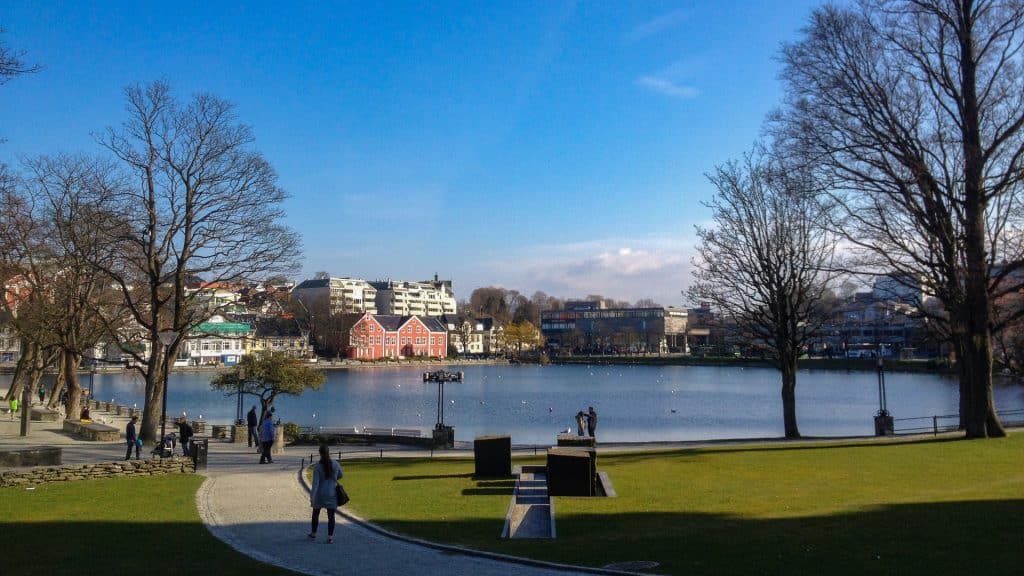 5. Svalbard
A trip to the northernmost point on the planet accessible by commercial aircraft is on many people's bucket lists. These isolated Arctic islands are Norwegian territory and attract explorers, animal enthusiasts, and the merely curious. There are lots to see and do on Svalbard, whether it's exploring the Russian towns or taking in the magnificent landscape. In case of a polar bear attack, the Governor of Svalbard mandates anybody traveling beyond the towns to carry a rifle.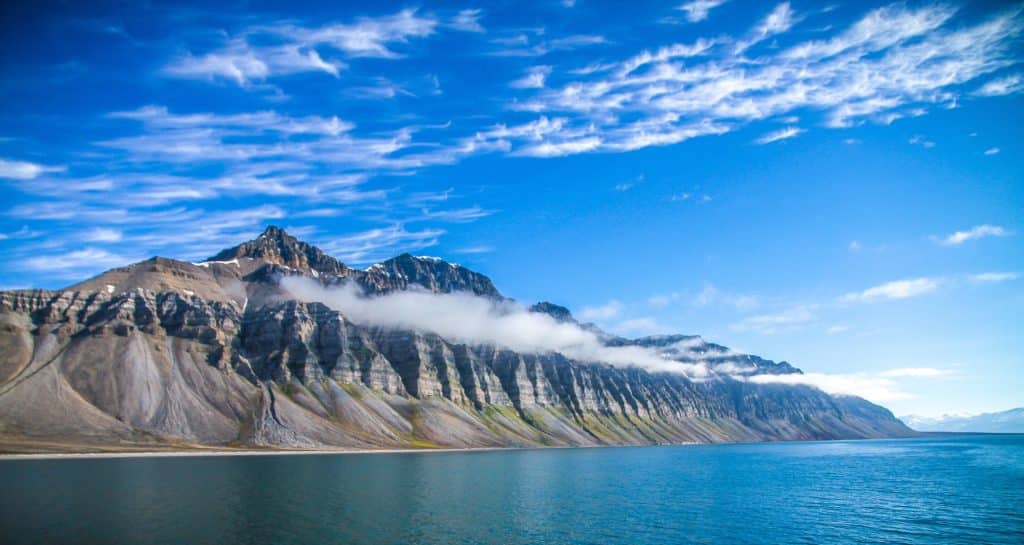 4. National Park Jotunheimen
The centrally placed Jotunheimen National Park is one of the most popular national parks to visit in Norway, with the highest concentration of mountains higher than 2,000 meters in Northern Europe. The area draws hikers, cross-country and alpine skiers, bikers, and climbers from all across Europe since it covers numerous mountain ranges, including Norway's 29 highest peaks.
Along with the park's distinctive flora and fauna, visitors may expect to see reindeer, fox, marten, mink, wolverines and lynx, and even the rare golden eagle.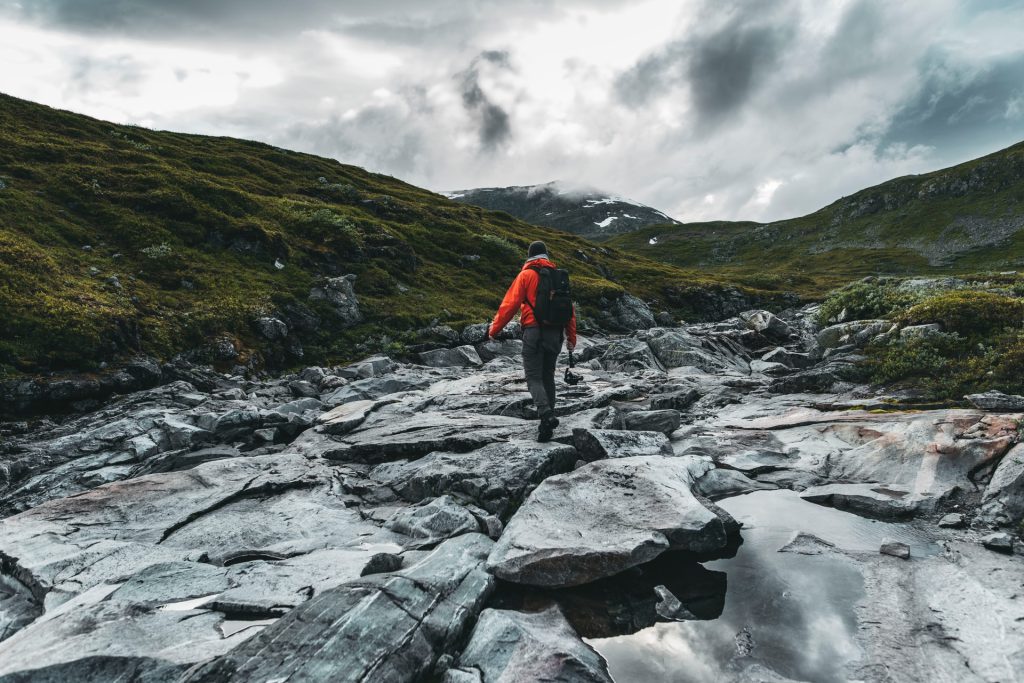 3. Bergen
Bergen is one of Europe's most attractive cities, set among a magnificent and uniquely Norwegian coastline scenery of fjords and mountains. A storied maritime past has left the city with the picturesque and UNESCO World Heritage-listed waterfront neighborhood of Bryggen, an antique tangle of wooden structures. The historic and colorful wooden houses of Bryggen, a signpost to history both affluent and turbulent, today house the artisan stores and traditional eateries for which the city is becoming increasingly popular.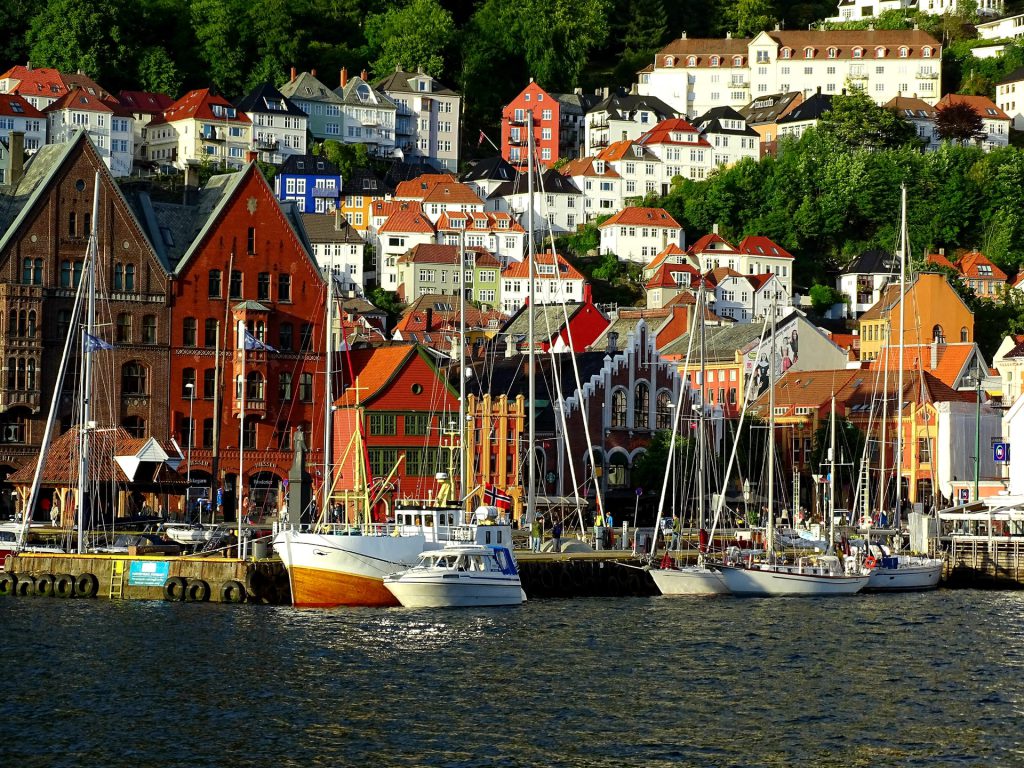 2. The Lofoten Islands
The Lofoten Islands, located close to Norway's northwest coast, are famous for their spectacular and unusual beauty, with steep mountains rising majestically above the water. Secluded beaches, coves, and tranquil tiny fishing communities are interspersed amid its majestic hills.
The island, which is linked to the mainland by a system of bridges and tunnels, is home to lovely meadows and protected inlets, with epic fjords, sprinkled here and there. Because the surrounding waterways are teeming with life, fishing has long been a main industry on the Lofoten Islands. Traditional fishermen's cottages may be found in its tiny villages and towns and a few tourist attractions such as the Viking Museum and War Memorial Museum.
Despite its location high above the Arctic Circle, the archipelago has a comparatively warm temperature due to the movement of the Gulf Stream, which is around the same latitude as Greenland. Summer temperatures of up to 23 °C are not unusual, but it is still a subarctic resort with volatile weather.
Aside from admiring the landscape, the islands are also an excellent location for seeing the Aurora Borealis. Hiking, cycling, and rock climbing in its different landscapes are among popular activities, as are gorgeous boat rides and whale watching tours.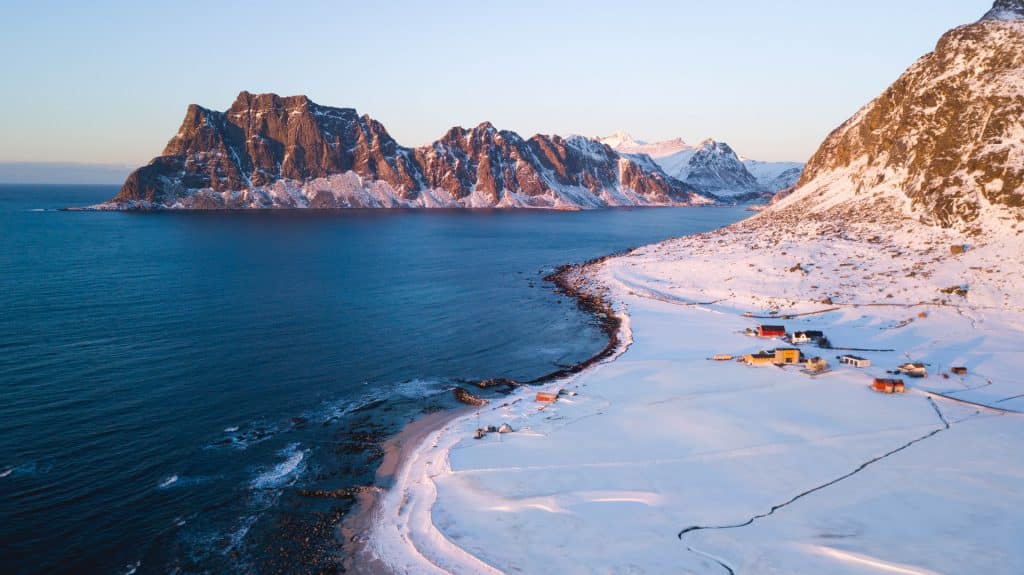 1. Geirangerfjord
The Geirangerfjord region is part of the beautiful Fjord Norway network and consistently tops the UNESCO World Heritage Sites list, providing some of the best scenery in Norway. The Geirangerfjord, an eastward extension of the Sunnylvsfjord, has some of the most gorgeous scenery in the nation. One of the finest is from Dalsnibba's top.
The views of the surrounding mountains and the Geirangerfjord far below are just breathtaking. There are several cruises and excursions available, but if you're driving, be sure to drive the winding Eagles' Road, which features 11 hairpin curves and spectacular viewpoints.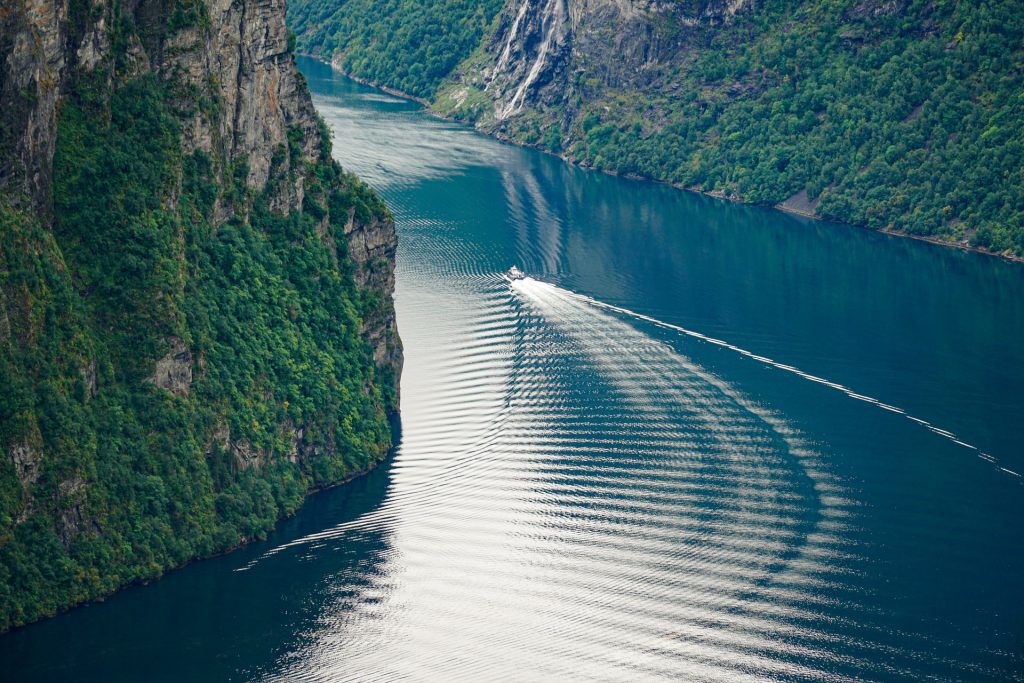 Top 10 Places to Visit in Norway on a Map
How excited are you to visit Norway and take snaps of these awesome places on your camera? Let us know in the COMMENTS section below, which of these places sparked your interest.