Finland is quite spectacular to behold, with gorgeous flora and fauna. It's one of those places that is vastly different depending on which part of the country you visit. That being said, it might not be easy to fit all the top spots in Finland into a single trip, especially if you want to see as much as possible.
10. Levi
Levi is the place to go for a winter wonderland experience along with unrivaled views of the Northern Lights.
Levi is one of the top destinations in Finland for a winter adventure, since it has one of the largest ski spots in the country. When you arrive, put on your skis and head out onto the slopes to enjoy the fluffy snow. That being said, if you're not a skier, go on a reindeer safari, go ice fishing, or relax in outdoor spas.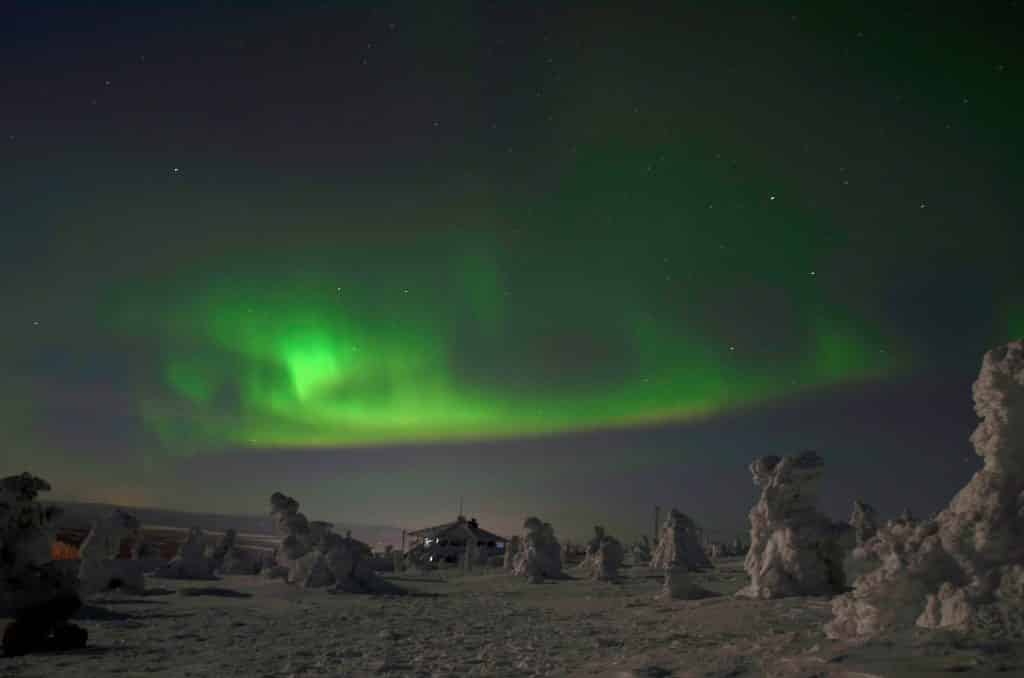 9. Tampere
Tampere, Finland's second-largest city, is located in the southern part of the country between Näsijärvi Lake and Pyhäjärvi Lake. It is loved by many visitors and locals alike for its bustling cultural life and ambiance, making it a favored place to vacation and live in for some.
Tampere boasts a plethora of museums and tourist places, including major Finnish landmarks. The city also provides a diverse choice of activities for tourists to enjoy.
The Särkänniemi amusement park, one of Tampere's greatest attractions, provides a lot of fun for family bonding and is designed for travelers who wish to have extra fun in their time in Finland.
Tampere also provides a variety of lake activities, including public saunas with locals, which might also help tourists appreciate the landscape and wildlife of Finland. The ideal time to visit Tampere for lake activities is during the summer.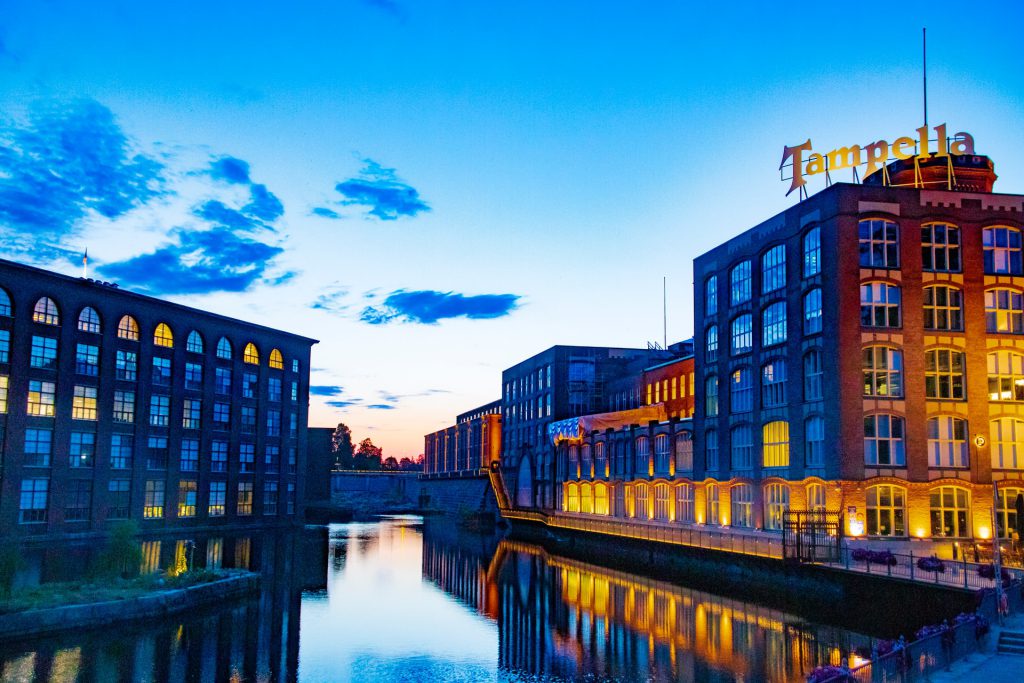 8. The Aland Islands
The Swedephone Aland Islands, a stepping stone archipelago at the entrance to the Gulf of Bothnia, are a fascinating mystery, to say the least. The people speak Swedish and are proud of their duty-free and tax-free status compared to the mainland Finns that visit here in the summer. They also promote their own brand of Aland pancakes, a fascinating combination of Russian fortresses and enigmatic castle remains left over by former Swedish rulers. The true delight is the backcountry, which rises from the Baltic Sea in a medley of sparkling, ivory-white beaches, rocky coasts dotted with shaggy sheep herds, meandering coastal bridges, and green spruce trees.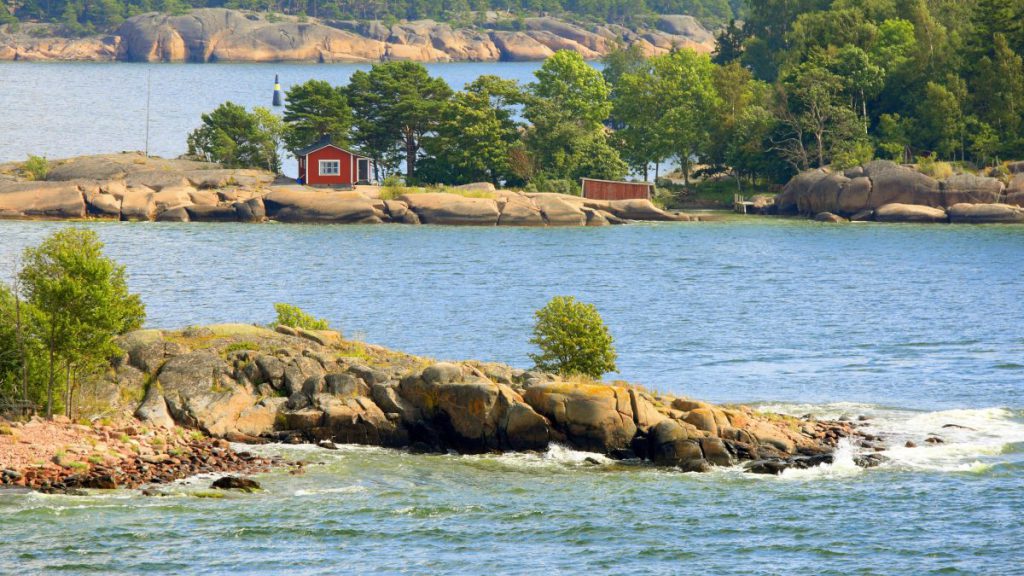 7. Kemi
Kemi is an industrial city in Finnish Lapland well known for its pulp mills. Travelers are most familiar with Kemi as the location of the famed snow castle. The castle is erected on an annual basis and can be three floors tall, serving as a place for weddings and live musical concerts. Guests can even spend the night in the snow hotel if they choose! Kemi also boasts a thriving nightlife scene, and it is the starting point for the polar icebreaker trip, which weaves through the northern waters in search of stunning icebergs and incredible views.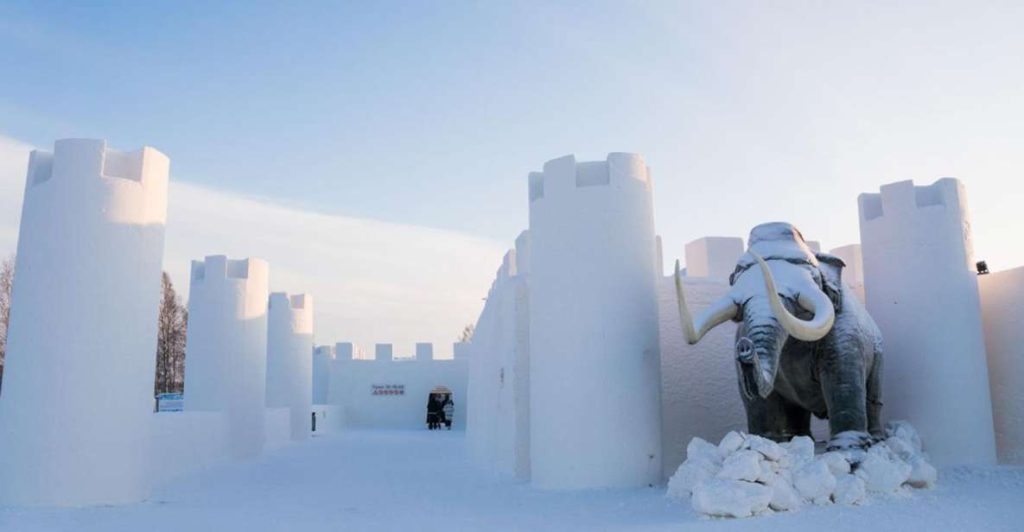 6. Finnish Lakeland
Finnish Lakeland, as the name suggests, is a region in Finland with an abundance of lakes. There are around 55,000 lakes that are at least 200 meters wide here! The region stretches over central and eastern Finland, bordered by the magnificent Salpausselkä Ridges and the Russian border. Lake Saimaa is the district's largest lake, where you may swim, boat, or wander the perimeter and take in the scenery. You may also visit the university town of Jyväskylä and the historic St. Olaf's Castle while in Finnish Lakeland.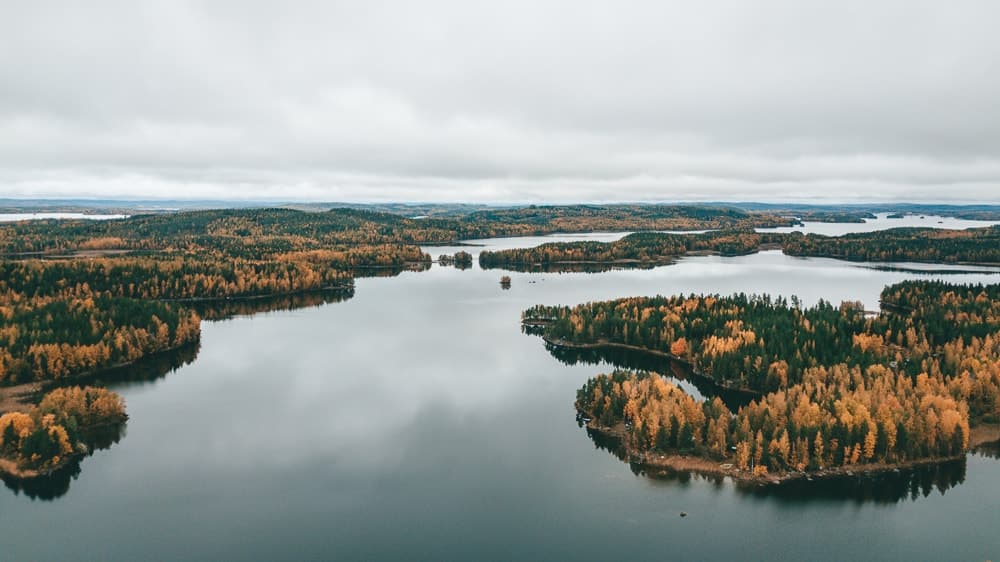 5. Turku
Turku, the country's oldest town and its capital until 1812, is located on the Gulf of Bothnia, near the mouth of the Aurajoki River. Turku is located in the place where the descendants of the Swedish Vikings arrived in the 12th century.
It is presently the most conventional medieval town in Finland, but in addition to its remarkable medieval structures, there are examples of Art Nouveau and modern architecture, such as the Sibelius Museum, designed by Woldemar Boeckman. The river is the city's main point, lined with antique boats, some of which have been turned into restaurants. In the summer, residents gather along its banks in the evening, and in the winter, it transforms into a massive skating rink.
The commercial hub, with the Kaupatori retail mall and magnificent Orthodox Church, is located on the northeast side of the river. The ancient cathedral, built in 1290, stands over the Old Great Square on the other bank. It is a magnificent brick church in the Late Romanesque style, with Gothic and Renaissance expansions and a massive 97-meter-high tower that rises above the city. The ancient square's ensemble of historic buildings regains its medieval look during the midsummer Medieval Festival, featuring artisan booths and food sellers.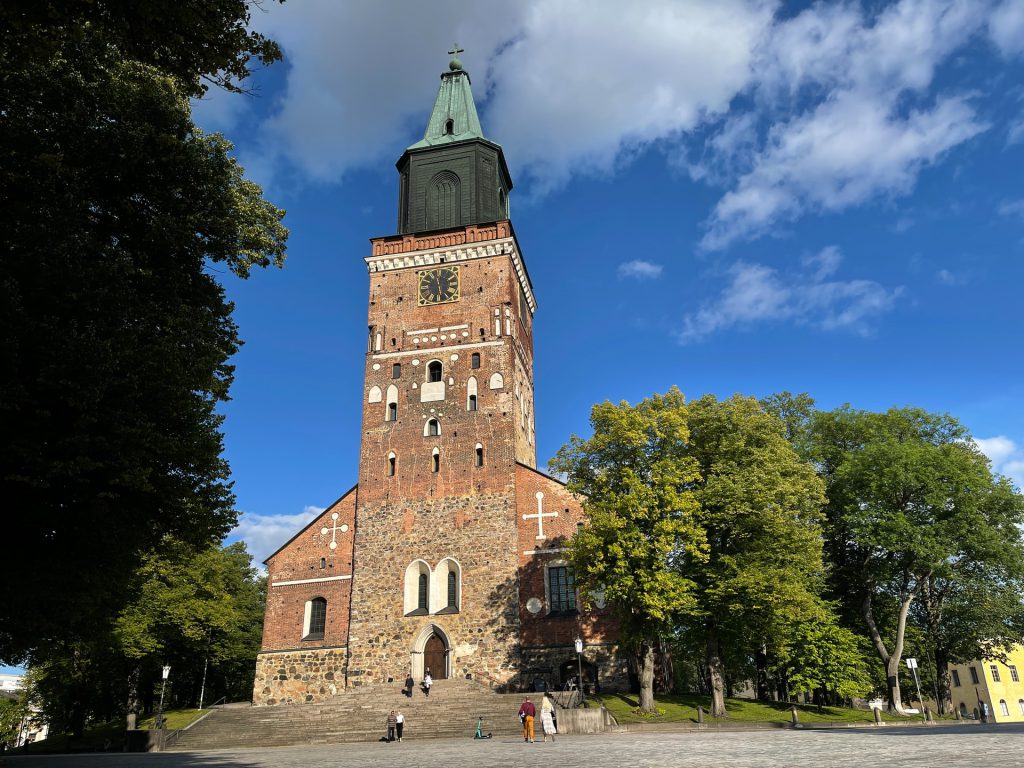 4. Porvoo
Porvoo is the country's second-oldest town, with a rich history dating back more than 600 years. The first thing you'll notice about this charming city is its gorgeous wooden homes nestled among its spectacular natural splendor. By the way, did you know that the original Porvoo Cathedral was built in the 11th century? You will also be able to see several architectural wonders in the streets of Old Porvoo, which feature structures dating back to the 13th century. Porvoo is famous not just for its rich tradition and art, but also for its delightful sweets and pastries, which are a must-try. Take a guided tour of this beautiful city to learn why it was once a significant attraction for painters and poets.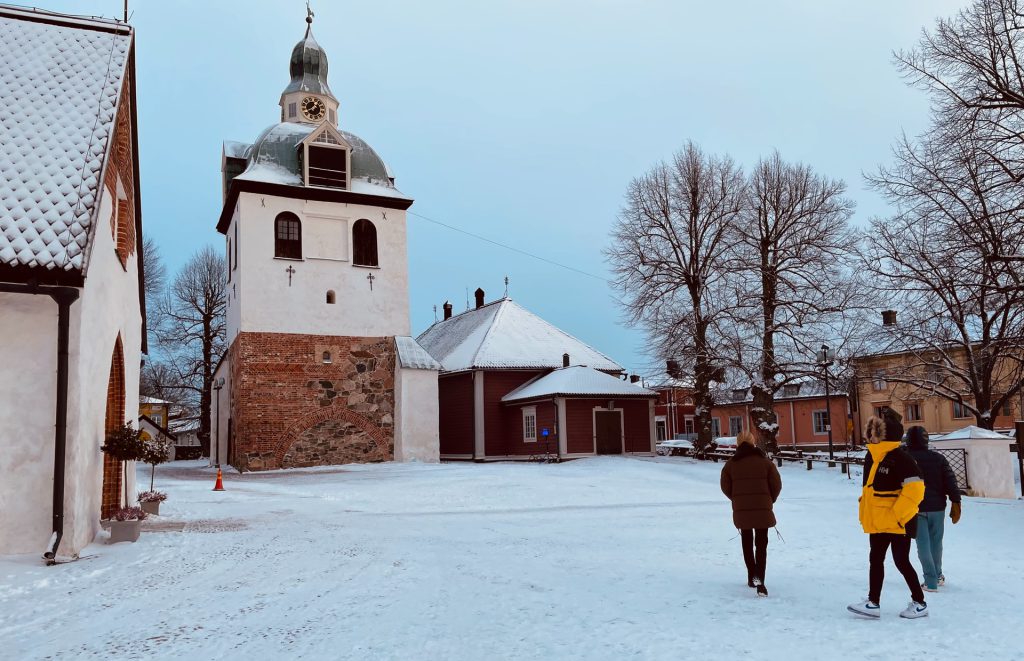 3. Savonlinna
In beautiful Savonlinna, everything is green and blue. Savonlinna, home to the Olavinlinna Castle and a popular tourist destination in Finland, is getting increasingly popular. Olavinlinna is surrounded by islands and crowned by a turreted 15th-century beauty castle. But it is also one of Finland's cultural heavyweights, hosting the country's most prestigious event, the Savonlinna Opera Festival, which is held in the castle's covered courtyard in July. The benefit of staying here is that you're only a short boat ride away from two of Finland's most quiet and picturesque lake escapes: Linnansaari and Kolovesi national parks. The only way to truly appreciate their beauty is to rent a kayak or canoe and go paddle camping. Keep a watch-out for otters, ospreys, and one of the world's rarest seals, the mottled, big-eyed Saimaa ringed seal, as you float past cliffs, caverns, and pine woods. Come in the spring if you want to swoon over their adorable pups.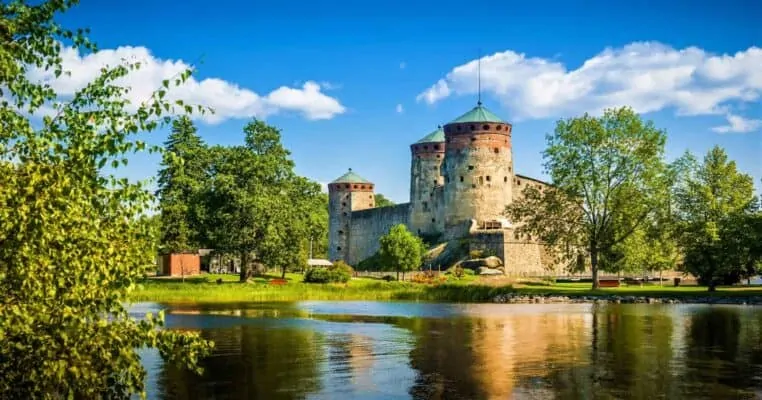 2. Rovaniemi
Rovaniemi is Lapland in overdrive, throwing you into the Arctic deep end. Granted, you won't have it all to yourself – at Christmas time, the city is packed with Santa fans – but visit during the shoulder season and throw in time in the quieter surroundings, and you'll have a great day.
A visit to Santa and his gingerbread-baking helpers in the glitzy Santa Claus Village atop the Arctic Circle and Santa park is sure to be at the top of your wish list. Outside, the panorama is out of a snowglobe, and there are a million ways to explore it: by reindeer-drawn sleigh, snowmobile, dogsled, or snowshoes. You may float on a frozen lake enchanted by the northern lights arcing, or stay in a snow hotel or glass igloo.
There's also a flurry of culture in the shape of the Arktikum museum, which focuses on Lapland, Sámi culture, and the history of Rovaniemi, as well as giving an intriguing lesson on Arctic wildlife.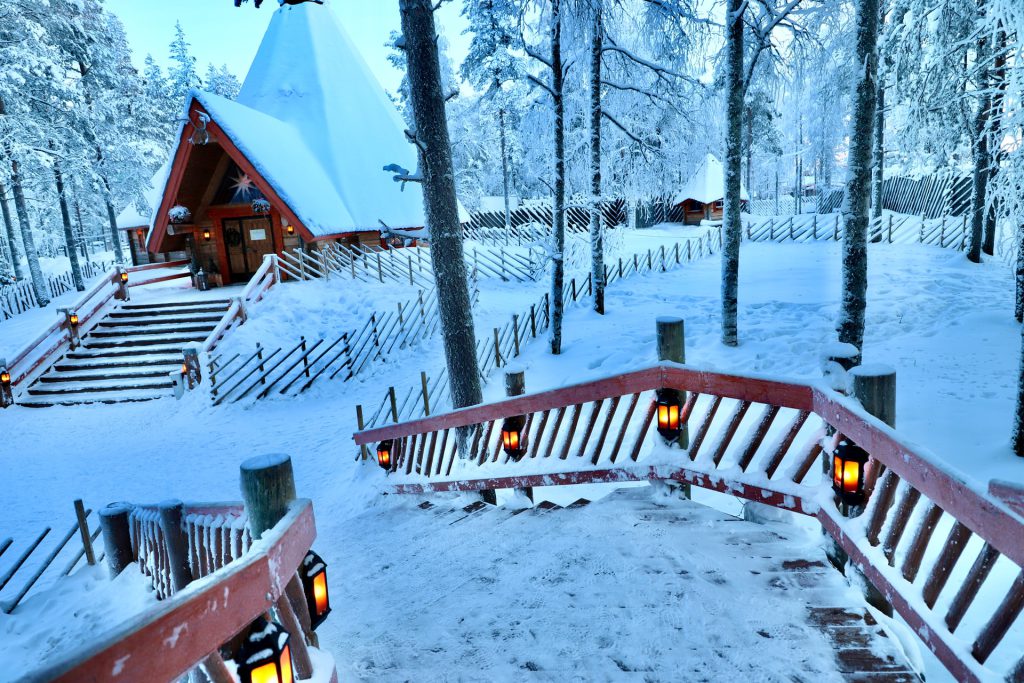 Helsinki, Finland's capital city and a historic site, gives tourists more than simply green parks and gorgeous lake views. The city is one of the most visited in Finland and is a highly active location. To get a flavor of Finnish food and culture, take a boat journey to Helsinki Market Square. When it comes to Finland, Helsinki is a must-see destination, with architecture reminiscent of early 19th-century Russian architecture. The Lutheran Cathedral, Uspenski Orthodox Cathedral, Parliament House, National Museum of Finland, Temppeliaukio Church, and several museums and galleries are prominent attractions in this city.
1. Helsinki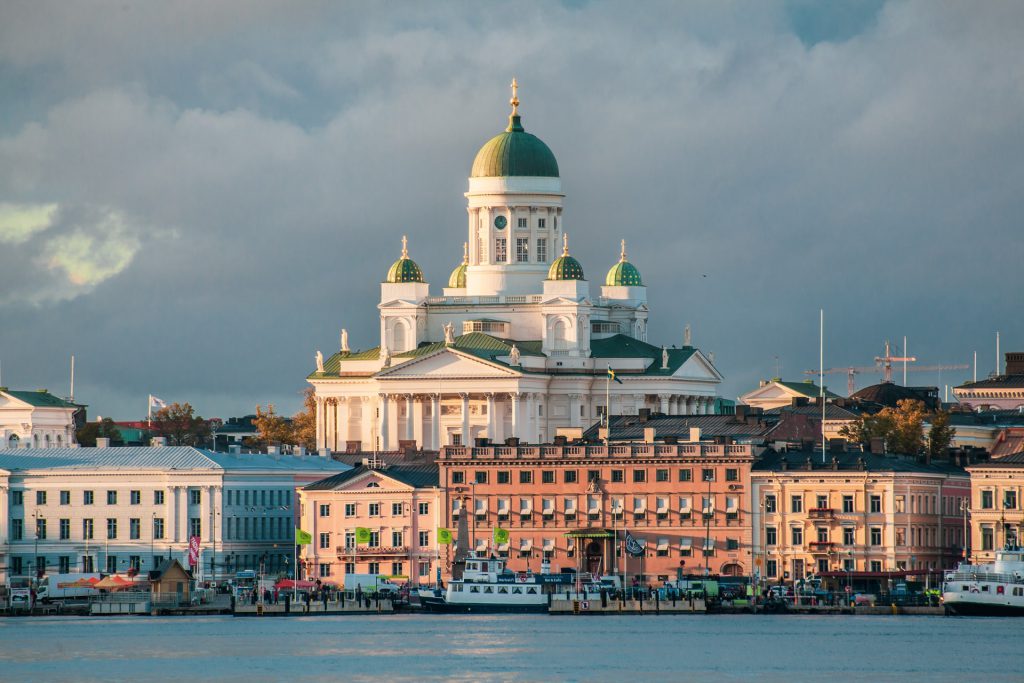 Top 10 places to visit in Finland on a Map
How excited are you to visit Finland and take snaps of these awesome places on your camera? Let us know in the COMMENTS section below, which of these places sparked your interest.