Zurich is renowned for serving up genuine, traditional Swiss cuisine. Zurich is proud of its own coffee beans, which it grows, roasts, and trades. Countless varieties of coffee, tea, pastries, and confections are also available. Numerous themed cafés, cafés with indoor gaming, cafés with artistic decor, and upscale cafés are available to draw customers.
Here is a list of the top 10 Zurich cafés to visit while visiting Switzerland.
La Stanza
Location: Bleicherweg 10, 8002 Zürich, Switzerland
La Stanza is an Italian-style coffee shop in Zurich that offers strong, premium coffees, Mediterranean liquors, cocktails, and wines. The café's large, vintage coffee steamer, manufactured in 1963, improves the quality of the coffee that is served there. La Stanza also offers its renowned Italian pasta dishes, brunch platters, Italian desserts, and snacks. With the scent of freshly ground coffee beans filling the air, this café will undoubtedly win your heart. La Stanza exudes an Italian presence.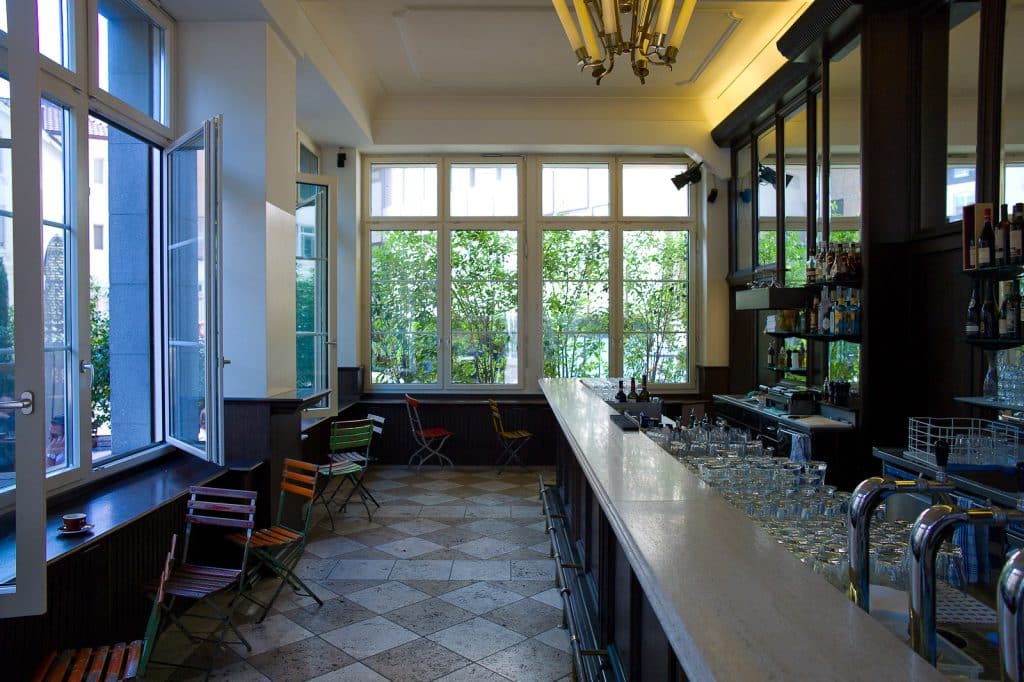 Cafe Schober
Location: Napfgasse 4, 8001 Zurich, Switzerland
The baroque-inspired design, towering ceilings, and stunning patio of Zurich's Café Schober have made it a local landmark. The hot chocolate drinks and handcrafted pastries, cakes, and chocolates at this café are legendary. You can visit this café while on vacation in Zurich and take in the ambiance and architecture from the 17th and 18th centuries. Additionally, there is an enormous range of cocktails served here. One of Zurich's well-known restaurants is this retro café.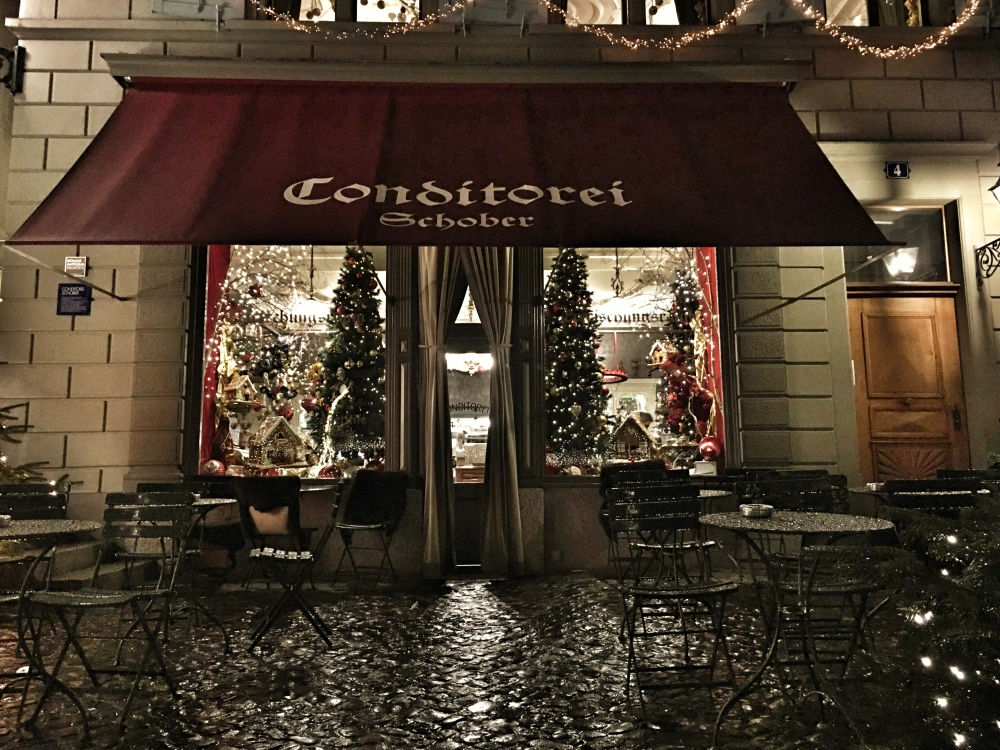 Confiserie Sprungli
Location:- Bahnhofstrasse 21, 8001 Zurich, Switzerland
One of Zurich's well-known coffee shops is Confiserie Sprungli. Since 1836, this café has cultivated a strong history and expertise in producing a wide range of coffees. Additionally, it is well known for its lovely and delectable confections and is credited with creating the well-known "Luxemburgerli" macarons. The macarons are popular because they are light in weight, fluffy, delectable, and reasonably priced. You must sample the renowned cheese fondue and other desserts when visiting Zurich. To satisfy your desires, try some of the incredible breakfast combos and vegetarian combos. This lovely bistro is situated on Zurich's Bahnhofstrasse.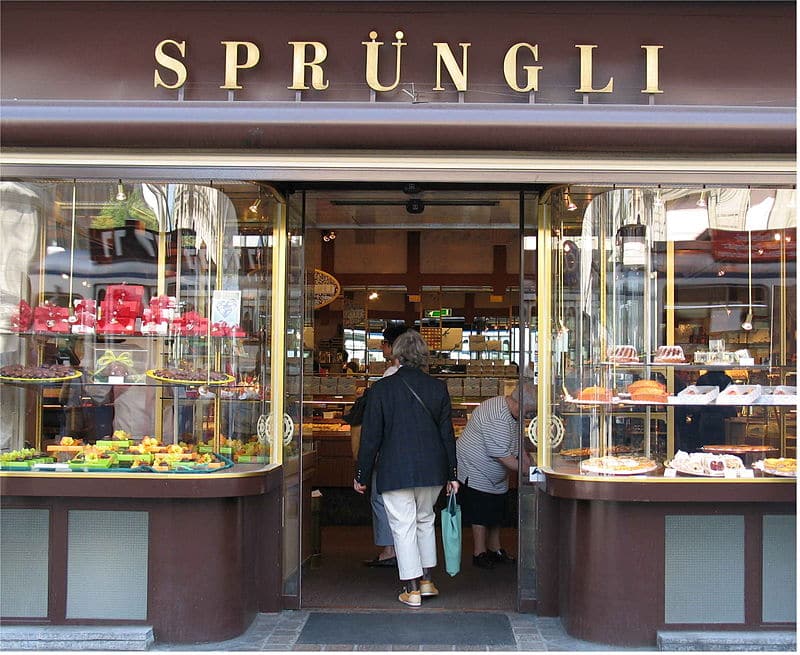 Café Bubbles
Location: Werdstrasse 54, 8004 Zürich, Switzerland
One of Zurich's classiest cafés is Bubbles Café Restaurant. High armchairs, large French windows, exquisite architecture, and a multi-cuisine breakfast spread are just a few of its well-known features. This café offers both European and English fare, the most well-known of which is the typical English breakfast. Additionally, the staff members are incredibly kind and courteous, so the service is unquestionably deserving of high praise. Even traditional French toast, beans, omelettes, cut fruit, and some breakfast tea can be included in an English breakfast meal. Any sweet tooth can be satisfied by the selection of cheesecakes here! On your trip to Zurich, Café Bubbles is the ideal lunch spot!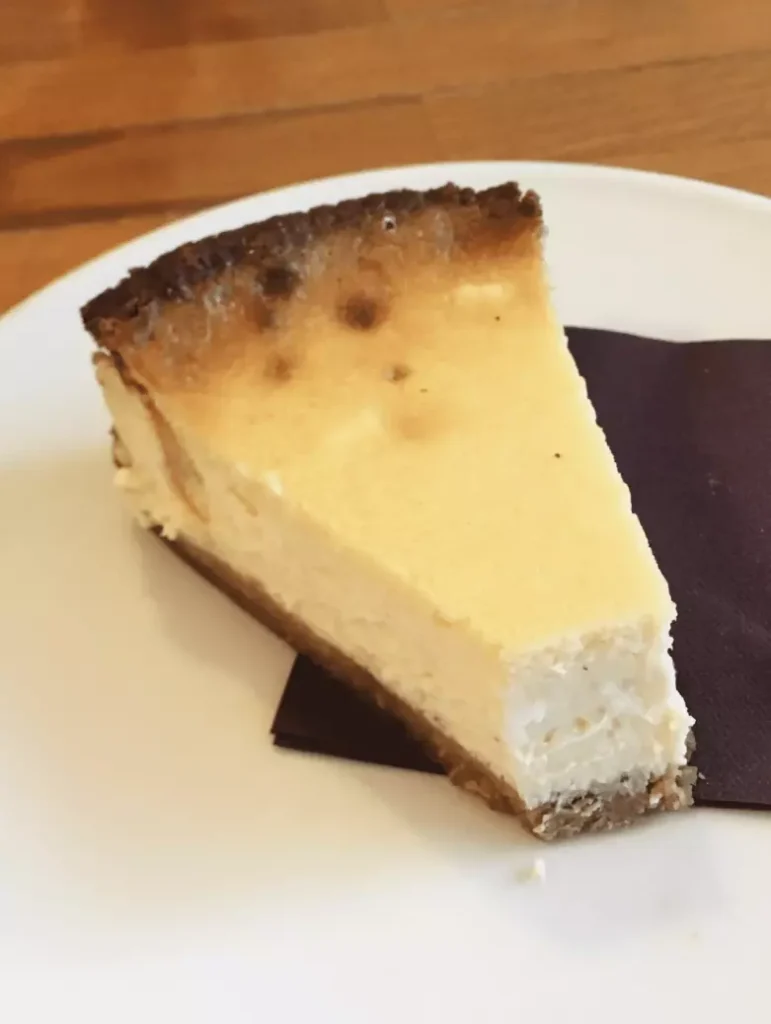 Le Café Ensoie offers takeaway coffee.
Location:Strehlgasse 26, 8001 Zurich
For times when you'd like to explore the city rather than relax in a café, Le Cafe Ensoie is the best option.
Halfway up the stairs to the Lindenhof, there is a modest bistro. Take a coffee to go, climb the remaining stairs, and then relax on the Lindenhof with your beverage in hand and a view of the entire city.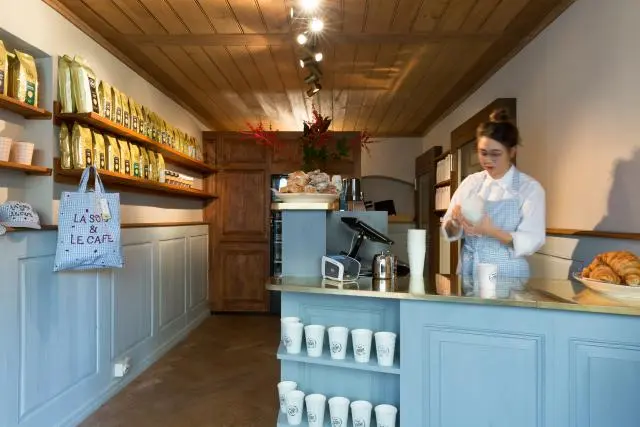 Monocle Café is the place to embrace your inner bookworm.
Location: Seefeldstrasse 19, 8008 Zürich
The business and leisure publication only has three locations worldwide, one of which is the Monocle Café. The Monocle shop is located inside the café.
This café is the ideal place to spend the weekend reading your favorite magazine or newspaper while taking in the serene atmosphere of Zurich's Seefeld neighborhood.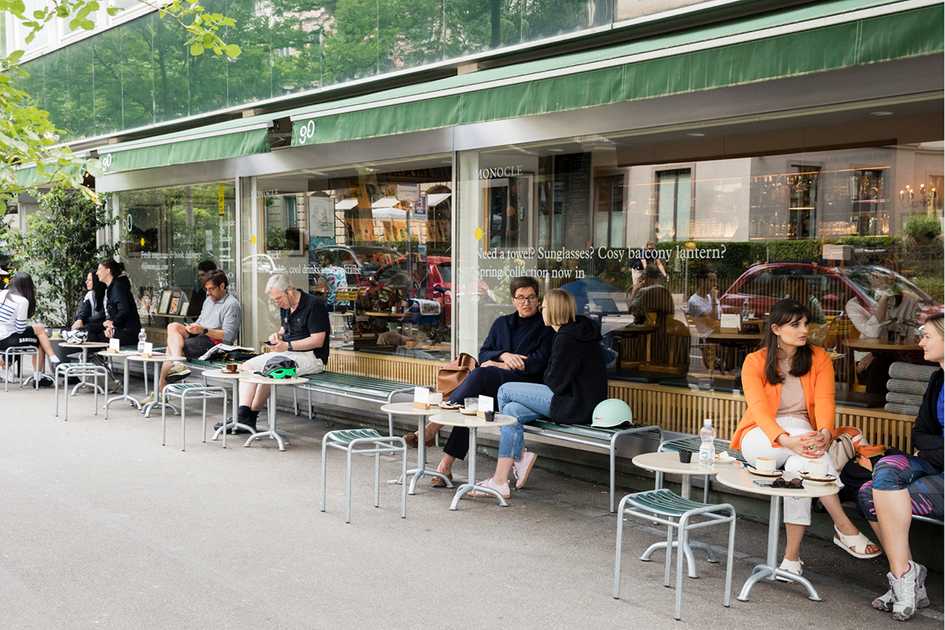 Café 1842 & Confiserie Schober
Location: Napfgasse 4, 8001 Zürich
The Confiserie Schober is an alternative to Sprüngli that is somewhat less well-known (by tourists, at least).
This area is home to Schober, which debuted at this location in 1842 as a pâtisserie.
Schober is a Zurich institution, and they stand out for their distinctive classic pastries. A Swiss coffee with a shot of booze is something you should try if you want to be a little adventurous and novel. A shot of plum brandy is added to coffee to create the iconic Kafi Lutz.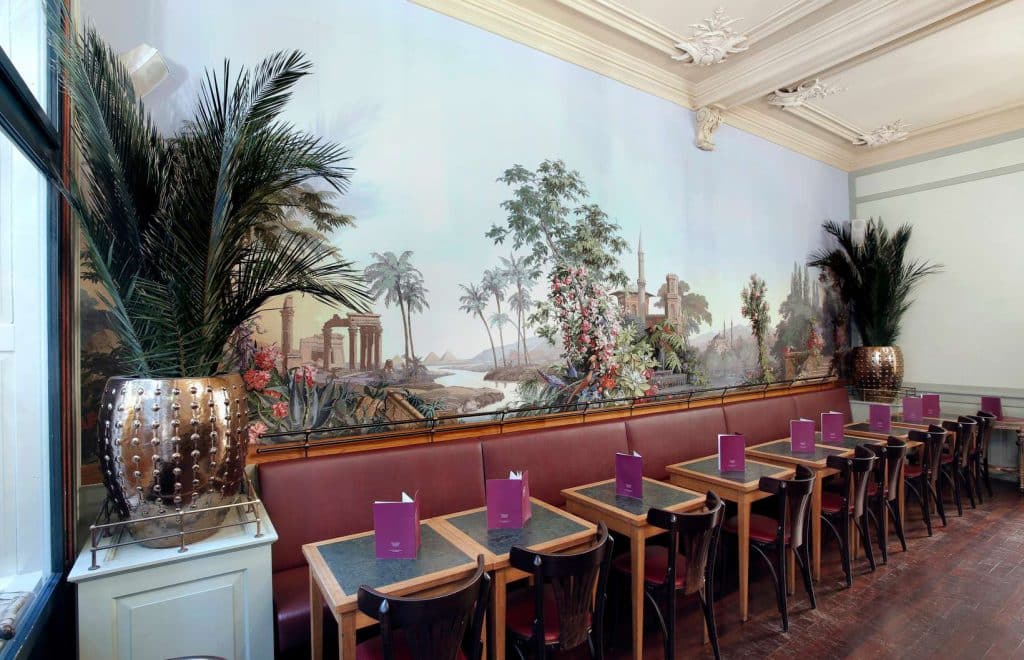 Les Gourmandises de Miyuko
Location: Beckenhofstrasse 7, 8006 Zurich, Switzerland
The atmosphere, wallpaper, brilliant wall colors, and Japanese fusion artwork will make your dining experience here one to remember. It is without a doubt one of Zurich's busiest cafés. The cuisine is also superb here. This café is well known for its dishes, chairs, and decor, which are all pastel colors. Some dishes also have adorable garnishes on top. This immediately tops the list of Zurich's must-see locations. Enjoy your meal with a hot cup of smoky coffee or herbal tea and some fruits for the ideal start.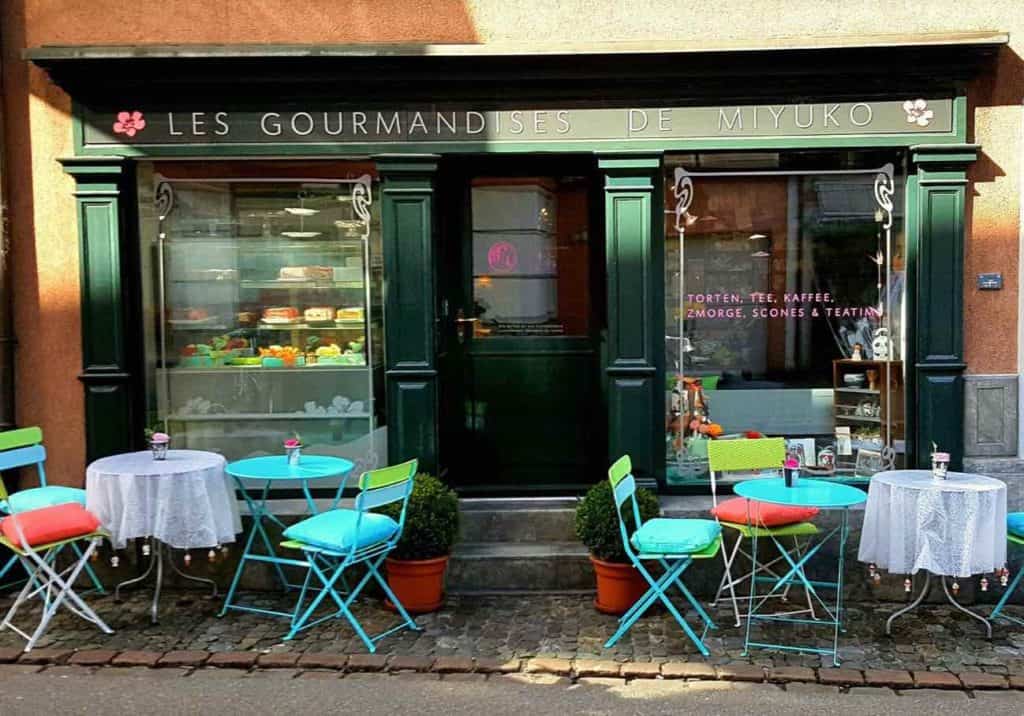 Cafe Bar, ODEON
Location: Limmatquai 2, 8001 Zurich, Switzerland
The Café Bar ODEON is as regal as its name suggests. One of the town's busiest cafés is situated in Old Town Zurich's Bellevue Square. You are welcomed inside by the historic structures, but the ambiance quickly takes over.
This location is well-known for its selection of hot chocolate drinks, including Italian and Swiss varieties, as well as its sandwiches, Apfelstrudel, and spiced lattes. Vegetarians have a wide range of options at this vegan-friendly café. Italian pasta dishes with a drizzle of olive oil, vegan pizzas, pastries, and pies. Since 1911, Café Bar ODEON has been drawing crowds with its outstanding cuisine. Therefore, be sure to sample some of the renowned dishes and beverages from Café Bar the next time you are in Zurich.
While working at Kraftwerk, sip your favorite coffee.
Location: Selnaustrasse 25, 8001 Zürich
Are you trying to find a place where your laptop and you are welcome? Then Kraftwerk is the ideal location for you.
Along with meeting spaces, a café, and specialized coworking spaces, Kraftwerk has them all. You can guilt-free work on your laptop while relaxing in the café.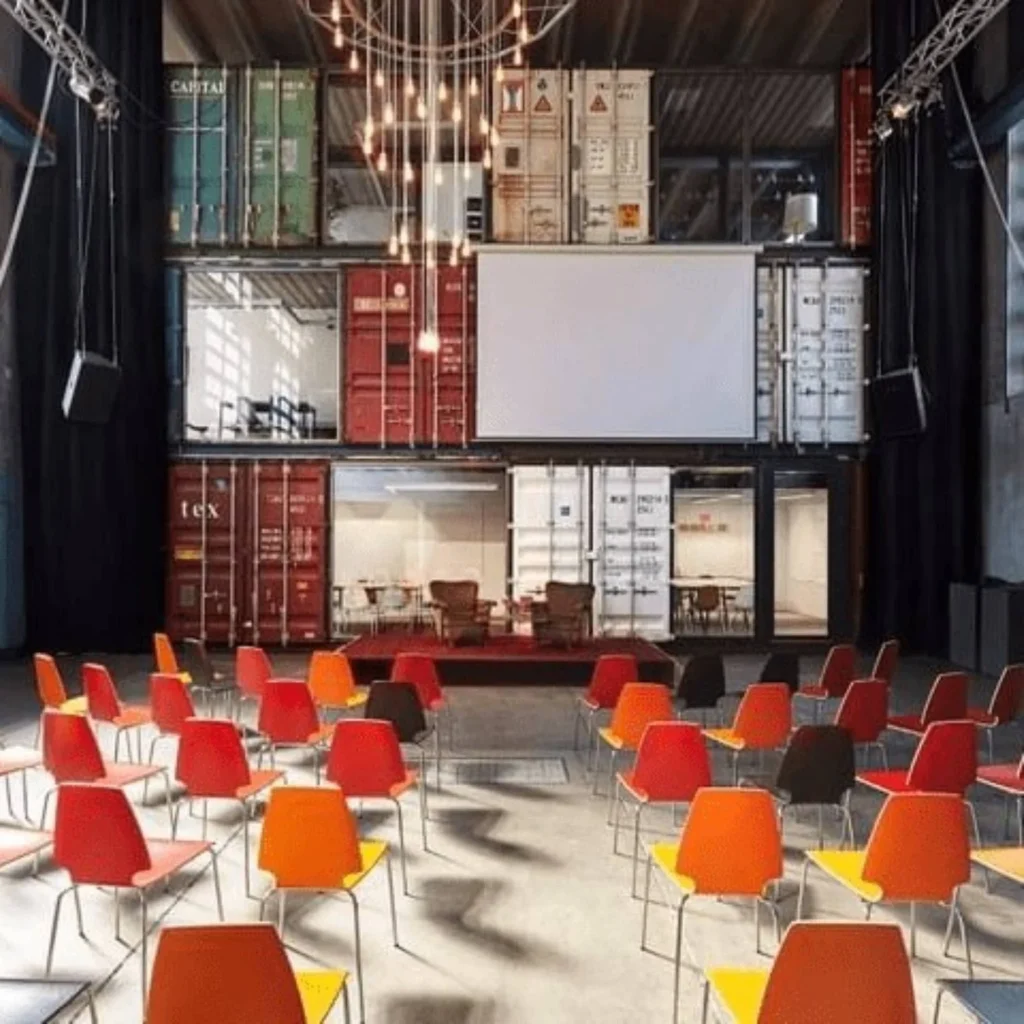 The listed cafés are renowned for a variety of pastries, international specialties, confectioneries, hot bakes, and European desserts, in addition to different kinds of coffee, tea, and drinks. On your trip to Zurich, stop by one café each day to take in the city's chilly climate while eating some of the city's best pastries and sipping on a beverage.