Serbia's landscapes range from the vast plains of Vojvodina in the north—the country's breadbasket and wine cellar—to the stunning mountains and gorges of national parks in the country's south, west, and east. But where should you go?
15. Kopaonik National Park
Kopaonik is Serbia's highest mountain, designated a national park in 1981. The park is rugged and scenic, and it is home to Serbia's major ski resort, which has 25 lifts that can handle 32,000 skiers per hour and snow from November to May.
It's a beautiful spot to hike in the summer, with a diverse range of flora and fauna. The mountain is also recognized for its mineral wealth, with gold, silver, iron, and zinc being mined here. The park also has numerous unique rock formations, hot springs, geysers, and waterfalls.
14. Niš
Nis is one of the largest cities in Serbia, located in the south. This is where you'll find incredible food and incredible people. However, this is also the location of one of Serbia's most sinister tourist attractions.
This is not a place to see in Serbia for the faint-hearted.
Serbians organized the First Serbian Uprising against the occupying Ottoman Empire here.
When the uprising failed, the Ottoman ruler of Nis ordered that the heads of all Serbian troops who fell in battle be cut and skinned.
Almost 1000 skulls were collected in this manner and used to construct the Skull Tower. Only about 60 skulls exist now, and you'll see them if you visit Serbia and this monument.
The Skull Tower was supposed to be a warning to the Serbian people but became a symbol of defiance. You bet there was a Second Serbian Uprising.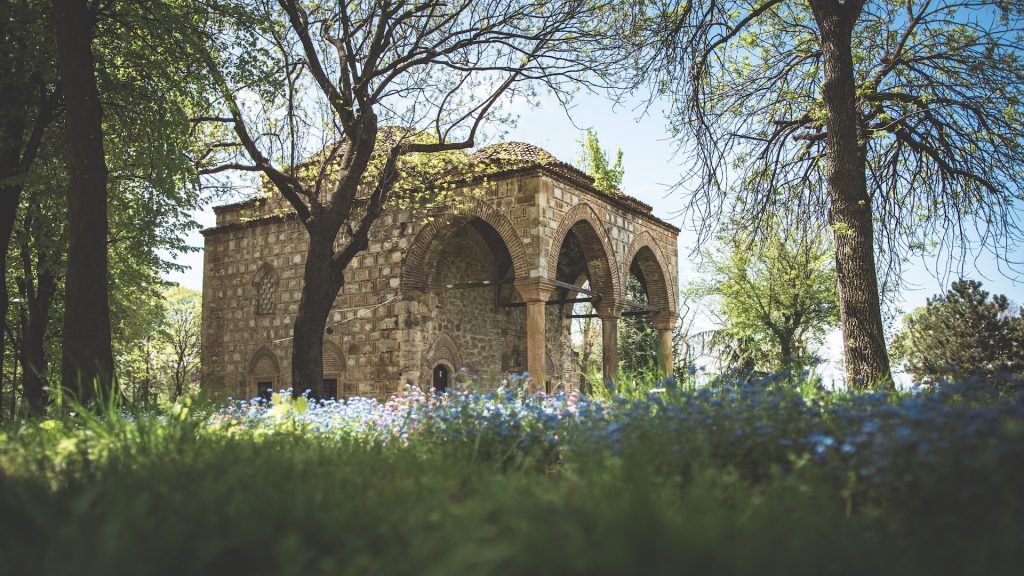 13. Fruška Gora Mountain and National Park
The Fruska Gora Mountain, often known as the 'Holy Mountain' because of the 16 orthodox monasteries it shelters, is a wildlife reserve. The lush region is filled with vineyards and wineries, making it a must-see for wine enthusiasts. The Fruka Gora Mountain is an excellent location for outdoor activities such as hiking, climbing, and picnics.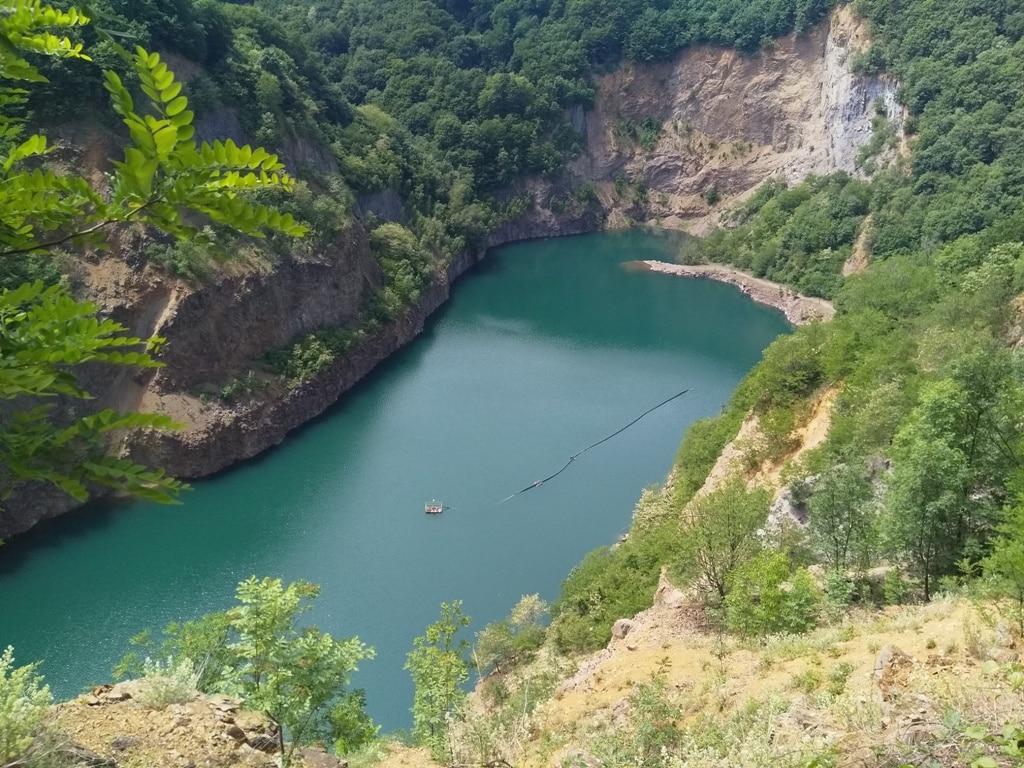 12. Mokra Gora
Mokra Gora is a popular tourist site and one of the best locations to visit in Serbia. Mokra Gora is a lovely location with a railroad crossing and breathtaking views. One of the activities that nature enthusiasts will like is traveling through the lush valley.
Its modest green hills, fairy-tale wooden homes, and simple village life will captivate you.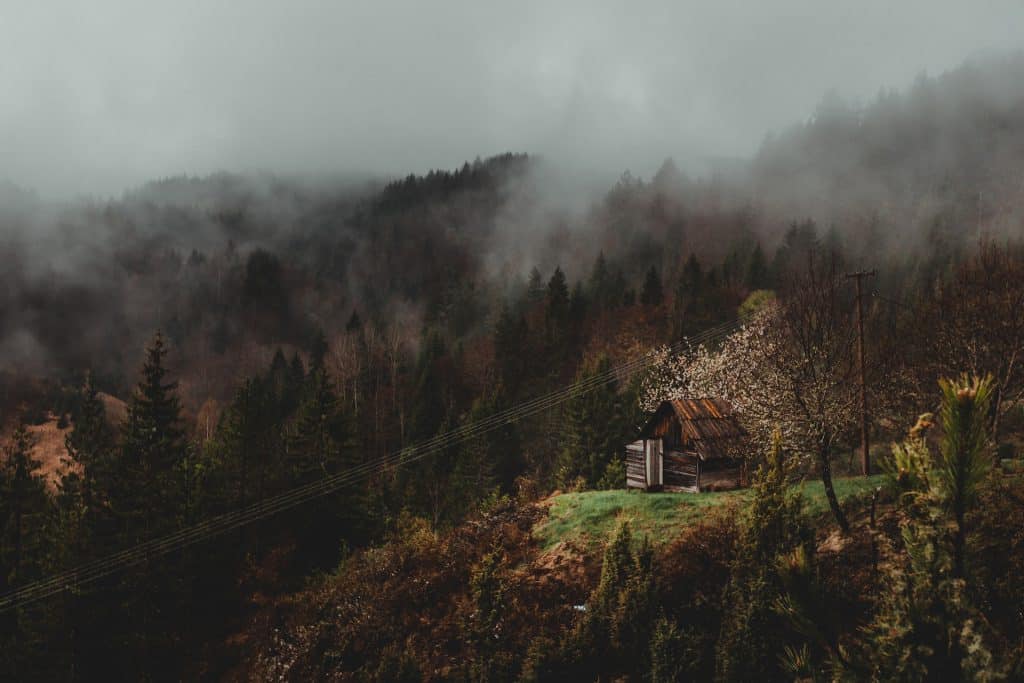 11. Stopića pećina
Stopića pećina, or Stopica cave, is distinct in that the Trnavski stream flows through it, making this cave particularly appealing to visitors. A unique 9.44 m high waterfall forms at higher water levels. Of course, you'll notice the cave's inhabitants, bats, who are joined here by shrimp, spiders, and fish. Bigrene kade (Bigrene tubs) is a cave trademark, thanks to its uniqueness. We recommend visiting this cave after the rains when the tubs are filled with water, and all of its beauty and exceptionality are on display. It is about 19 kilometers from Zlatibor's tourist center.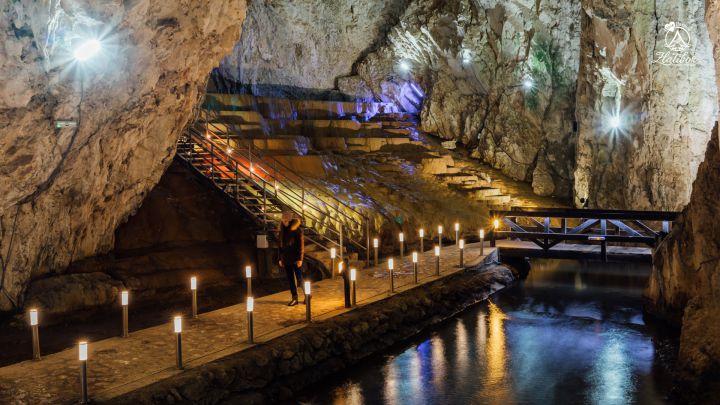 10. Tara National Park
Tara is a natural beauty zone in western Serbia that was designated as a national park in 1981. Tara National Park is best renowned for its flowing Drina River Gorge, but there's another reason to visit: the brown bears.
It boasts a reported 40 brown bears, the most in Serbia, so getting one of these creatures in one of the park's four dedicated feeding stations with the help of a local guide is highly possible.
There are bear-watching tours available, whether you live in the area or want to travel there from Belgrade or Novi Sad. Each lasts a couple of days and includes a night in a wooden bear hide equipped with high-tech wildlife cameras.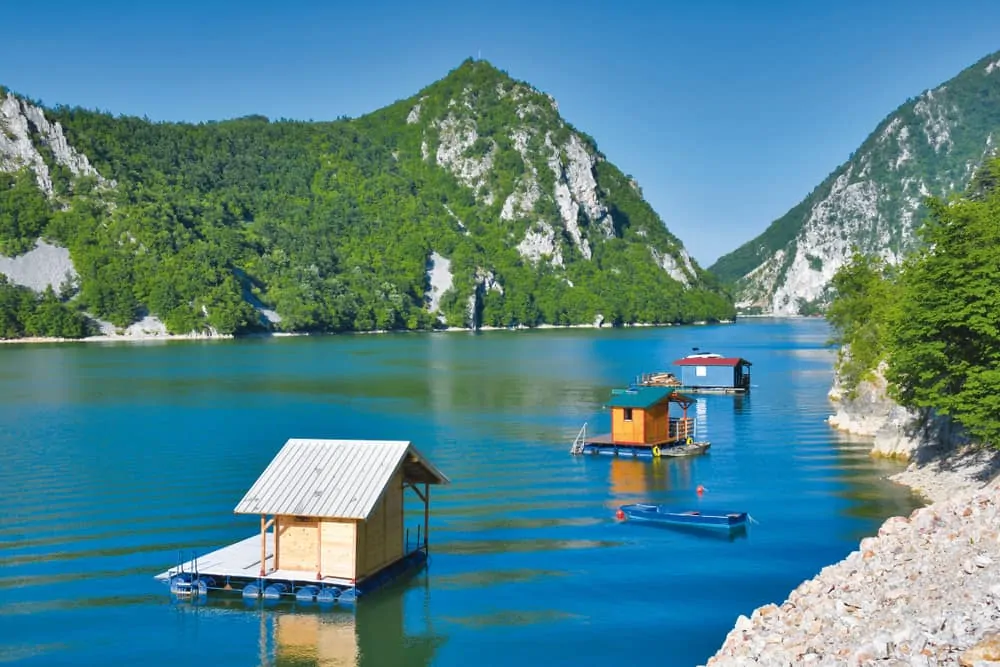 9. Studenica Monastery
Studenica Monastery, a UNESCO World Heritage Site, is an ancient Orthodox monastery overlooking a magnificent mountain valley in southern Serbia. It was constructed in the twelfth century and houses two churches. The larger and more famous church is known as the Church of the Virgin, while the smaller church is known as the Church of the King.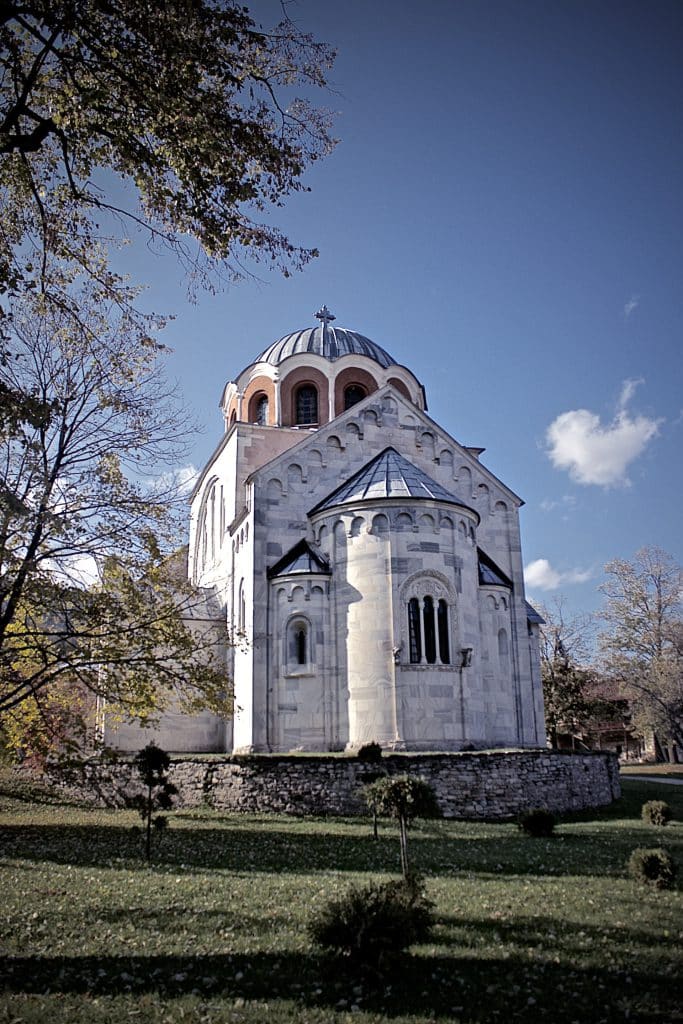 8. Kraljevo
Kraljevo is the administrative headquarters of central Serbia's bustling and lively Raka District. It is situated in the region of Umadija, at the confluence of the rivers Ibar and West Morava, between the mountains of Stolovi in the south and Kotlenik in the north. Because of its five mountains, five rivers, and nine lakes with hidden caves and canyons, Kraljevo is also known as the Pearl of Siberia.
Sand-colored buildings contrast with acres of landscaped gardens and open green spaces, while a seemingly endless network of aquamarine canals winds through the estate, giving it a beautiful aspect. There are numerous renowned attractions in Kraljevo that guarantee to provide you with an unforgettable experience. It offers large spa resorts and elegant, healthy cafés that can make you feel better.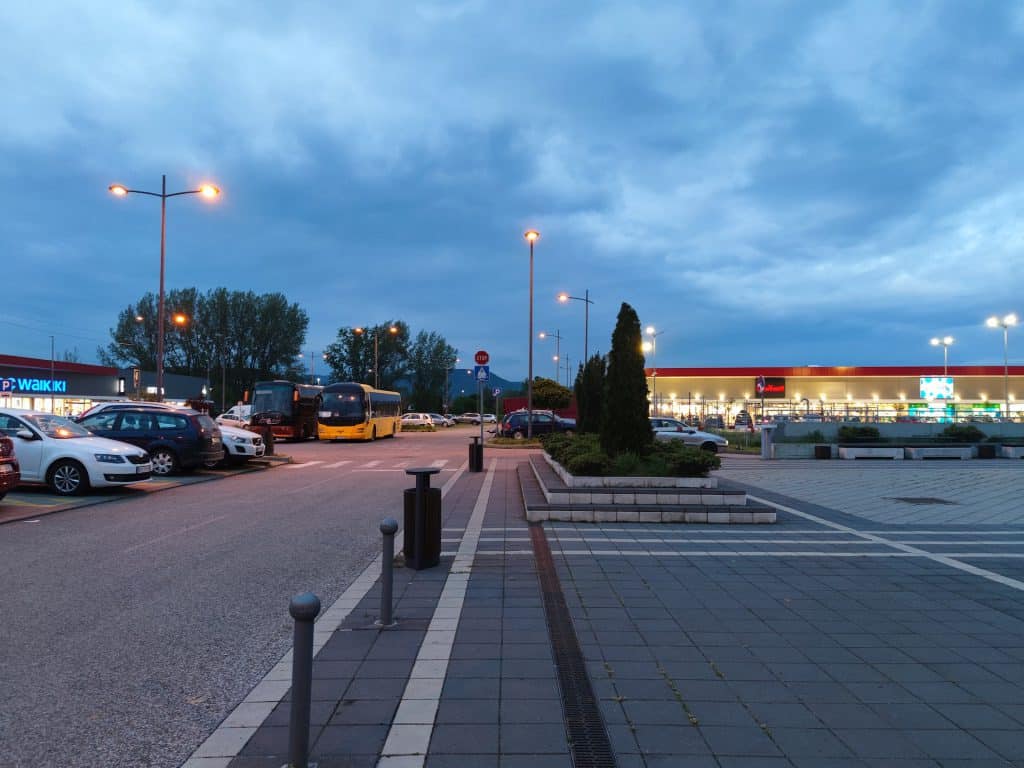 7. Uvac Lake
Uvac Lake is another popular tourist site in Serbia due to its beautiful surroundings. When visiting Serbia, you should consider visiting this place because its captivating meaders will entice you to explore more.
Fortunately, there are numerous boat cruises that will allow you to observe the tall limestone sites up close. So, we strongly encourage you to visit this location if you want to enjoy natural beauty and peace.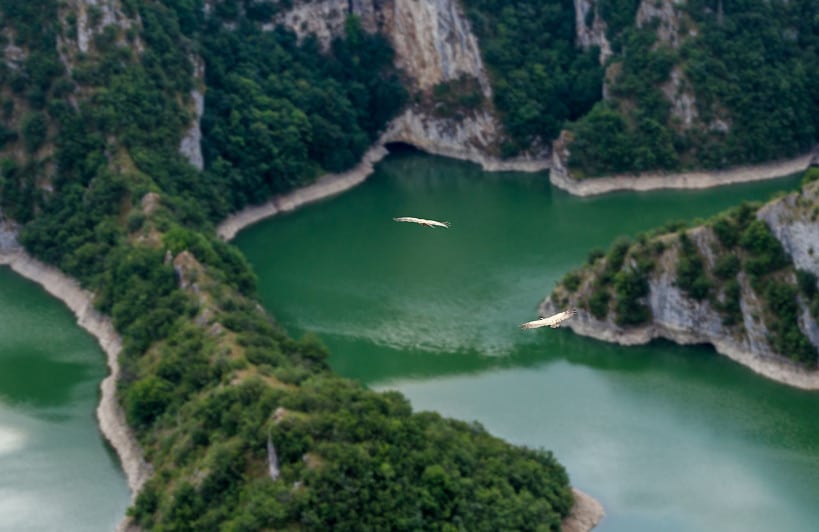 6. Skadarlija
Skadarlija, Serbia's bohemian street, has become Belgrade's second most visited neighborhood after Kalemegdan and the Belgrade Fortress. Skadarlija, formerly the municipality of Belgrade, is certainly well-preserved, as it is protected by local law as a cultural-historical region in Serbia's capital city. Skadarlija is now one of Belgrade's most affluent suburbs, with lovely pedestrian streets and a plethora of clubs and cafes.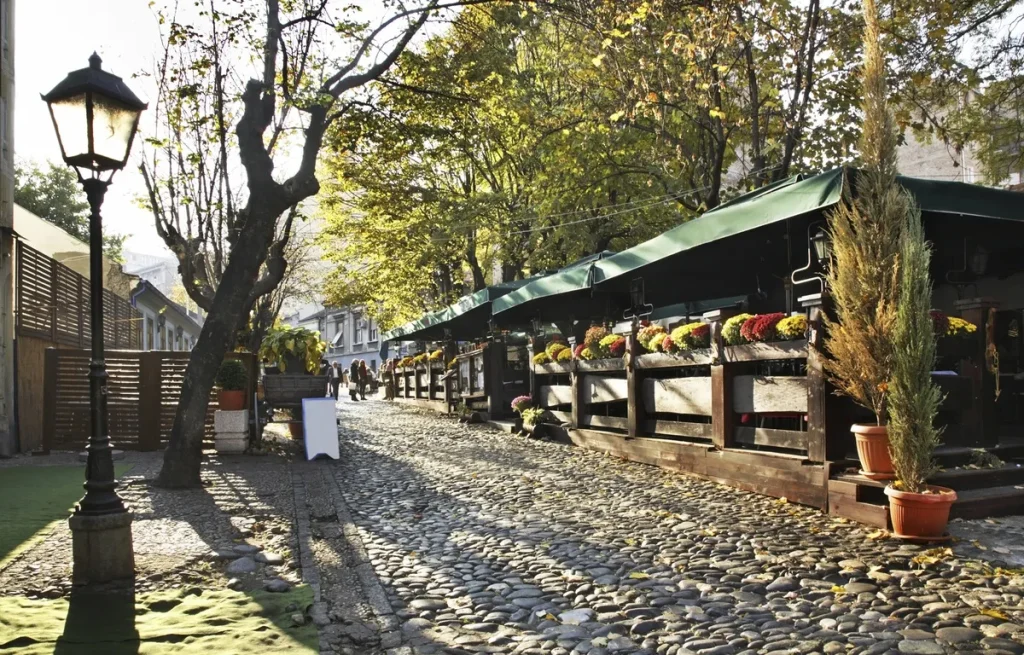 5. Subotica
Though the name Subotica seems like a metal band, it is actually another of Vojvodina's pastel-colored cities.
It's recommended to visit during the sunny months (May to September) to appreciate its fairy tale beauty, enjoy its plethora of gardens, and enjoy the magnificent Lake Palic.
Its profusion of Art Nouveau gems, particularly the city hall, dream-like synagogue, and quirky Raichle Palace, is worth a visit. It's difficult to get bored just roaming about Subotica and admiring the scenery.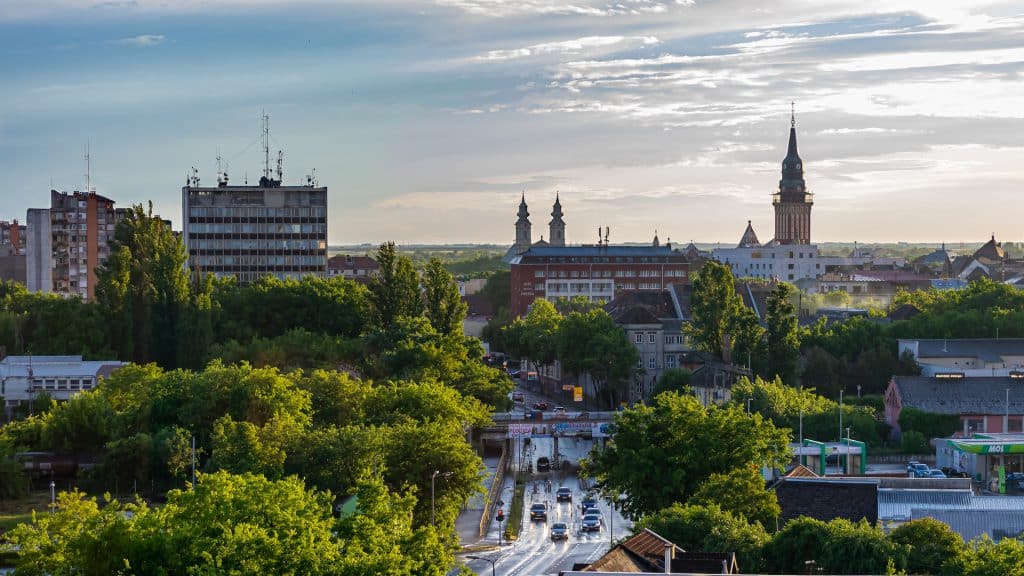 4. Zlatar
The Zlatar Mountain Range, topped by the tallest peak Golo Brdo, is not a well-kept secret in Serbia, with locals flocking here to appreciate everything the region has to offer. The area is densely forested, with meadows, lakes, and woodlands, and its elevation and clean air have put it on the map as a kind of spa destination for individuals wishing to unwind and connect with nature away from the vast metropolis.
Those who prefer winter sports can ski on the many slopes accessible through a dedicated ski lift that provides spectacular views over the green valleys underneath during the colder months. There are also three man made lakes with boating, rafting, and fishing options, as well as a number of lovely wooden churches and monasteries, dispersed around the area.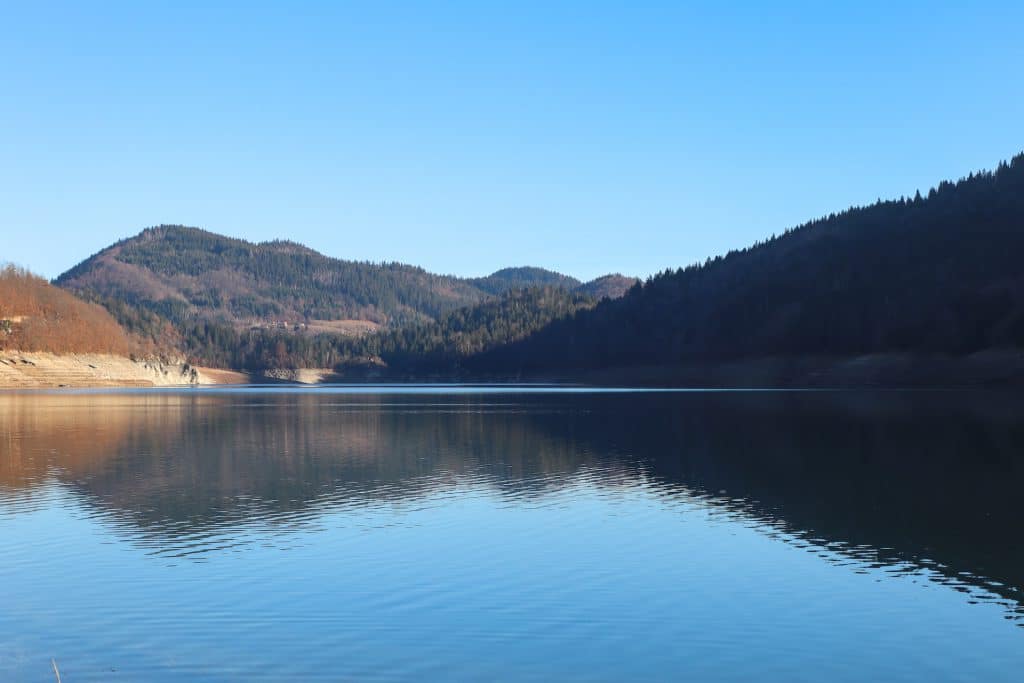 3. Kragujevac
Kragujevac is a lively city in Serbia located in the Lepenica River valley. It serves as the administrative capital of the Umadija District and is flanked by the Crni Vrh, Rudnik, and Gledi mountains. Kragujevac takes pride in presenting regional art and encouraging the artistic spirit in everybody. It is nestled in a fairy-tale landscape of rich green foliage, stunning mountains, lovely parks, and tumbling waterfalls.
There are dozens of prominent sites in Kragujevac that deliver soulful experiences to the guests. You can admire the splendor of Amidin Palace by visiting the Umarice Memorial Park.Or pay a visit to the Old Foundry Museum, which houses over 5,500 objects. Watching a performance at Knjaevsko-Srpski Teatar and shopping at Kragujevac Plaza will put an end to your search for the greatest things to do in Kragujevac.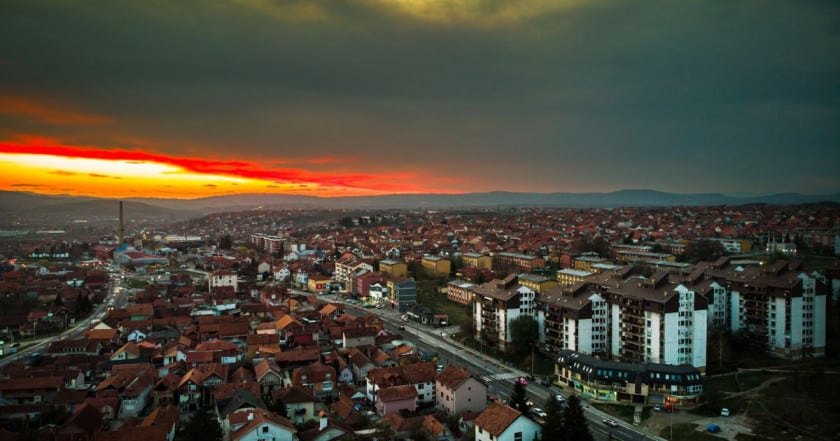 2. Zlativor
Zlativor is calling out to all nature lovers and enthusiasts! It is a popular weekend getaway in Serbia. The white pines with golden needles inspired the name Zlativor. Today, this mountainous wonderland is the most popular tourist destination in Serbia. Visit Zlativor to learn about the best and ultimate top things to do in Serbia. Hike up Mountain Tornik, Kustendorf, or take a swim at Gostilje Waterfall. Zlativor is considered a paradise and the finest destination for you and your family to have fun and enjoy life to the fullest.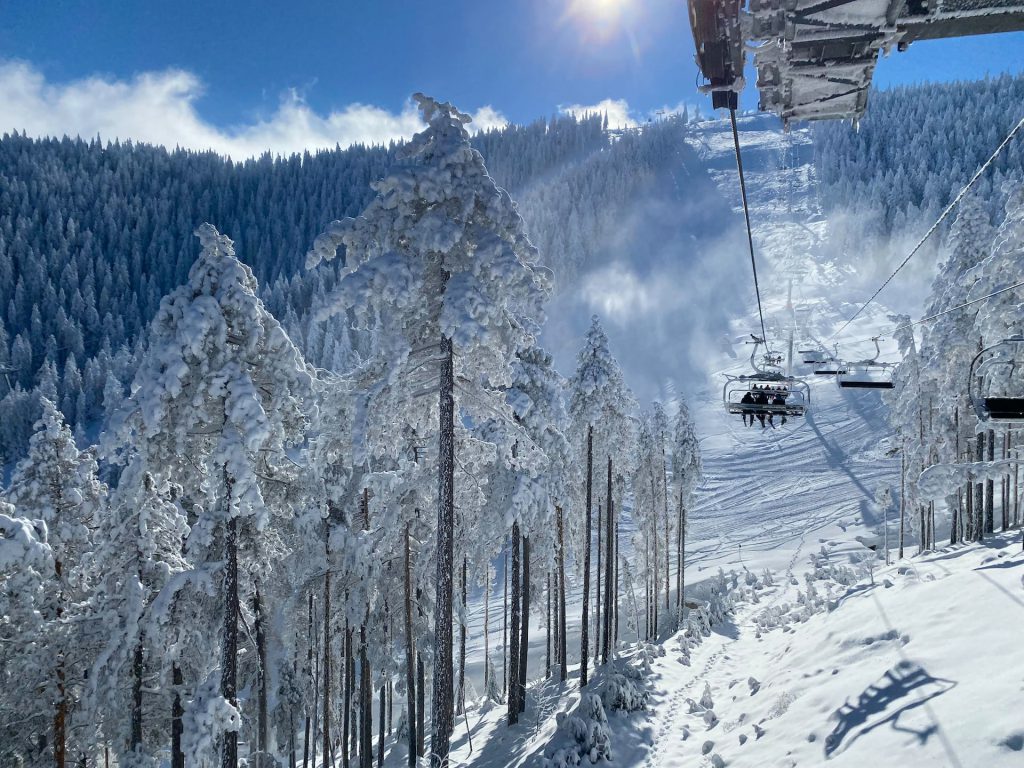 1. Belgrade
Serbia's capital, Belgrade, is well-known for its nightlife. The city, known for its energetic and loud party-goers, has activities to suit all tastes. You will notice many wonderful things to do in Belgrade and discover that Serbian tourism offers a lot to all types of travelers.
Belgrade is ideally situated at the crossroads of the West and the East. As a result, it has been the subject of several attacks throughout the years.
Although this caused the city to be destroyed and rebuilt on multiple occasions, it also caused it to absorb a rich mix of diverse cultures and styles. So getting to know the city allows you to taste history, culture, art, and enjoyment all at once!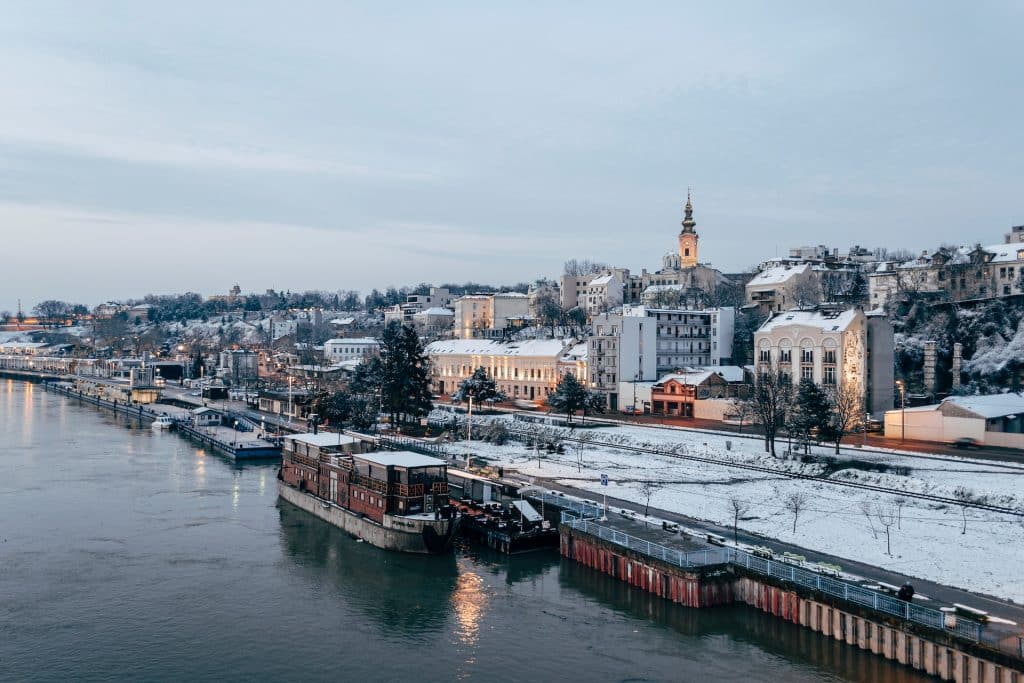 Top 15 Places to visit in Serbia on a MAP
How excited are you to visit Serbia and take snaps of these awesome places on your camera? Let us know in the COMMENTS section below, which of these places sparked your interest.