If you wish to experience a beautiful afternoon at Santorini, you ought to ensure that you are embarking on a safe trip by making yourself aware of some basic guidelines that may prove to be helpful while you are lost in the beauty of this wonderland. Exploring the several mythological structures in the charming country lying on the Aegean Sea is fun only when you know how to deal with emergencies and unprecedented situations. To know more about living the most exciting days of your life in Greece, here are some frequently asked questions about touring in this enchanting country. Find all your questions answered here!
How do I get around in Greece?
Usually, tourists get around in Greece by availing buses. The green-coloured KTEL buses link Athens to several towns on the Greek mainland. Since Greece has many airports, you may also book flights but if that proves to be expensive for you, don't worry. Ferries are also available, and these ply from Athens to the chief Greek islands. Trains are not that popular here, but can be a cheaper mode of transportation as compared to the buses. North and Central Greek is well-linked by a highly intricate rail network. Taxis are easily available and quite good options if you have short distances to travel.
What is the currency in Greece?
Euro is the currency in Greece. Just carry euros and you will be good to go!
Are credit cards widely accepted in Greece?
Credit cards are largely accepted in Greece. Almost all shops and restaurants in the tourist areas of Greece accept payments via credit cards. MasterCard and VISA are the most widely accepted cards in Greece.
What's the weather like in Greece?
In Greece, you can expect warm summers and extremely chilling winters. The sky stays laden with clouds almost throughout the year. Usually, the annual temperature here varies from 19 degrees Fahrenheit to 79 degrees Fahrenheit.
Can I get by with English alone in Greece?
Most of the natives in the tourist places in Greece communicate with the travellers in English. So yes, you won't have to master Greek and you can fairly get by with English alone in Greece. English is widely spoken in Greece, and you may even spot some Greeks communicating in German.
Is Greece a good destination for kids?
If you are planning to have a relaxing vacation with your kids, don't delay or hesitate because Greece is an incredibly great family destination. The great number of pretty beaches, places of great historical and cultural significance, kid-friendly restaurants and eateries, islands and lots of scopes to indulge in water sports make it a perfect place for kids to indulge in merry-making.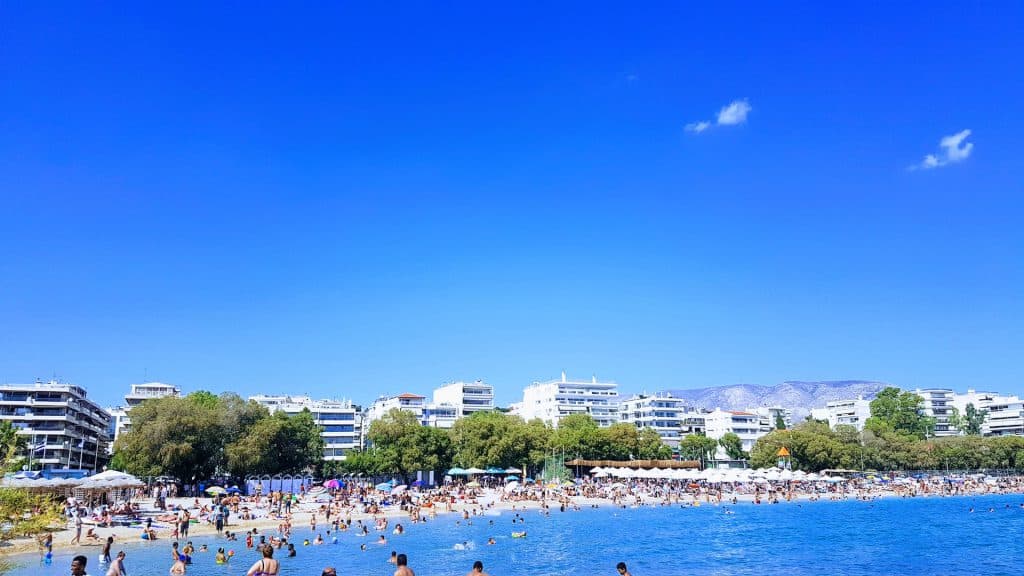 Should I be concerned about safety in Greece?
Honestly speaking, Greece is a very safe country and there are no such risks of being subjected to violence or crime of any sort. While pickpocketers do roam around in the streets freely, being cautious can save you from losing any of your precious items to these petty thieves. Greece is also quite safe for women travellers. Solo female travellers can have a smooth time exploring the beauty of Greece.
What is the food like in Greece?
You can come across lots of delicious dishes that include fresh veggies, fish, and seafood. Lip-smacking Greek cuisines include Baklava, Courgette Balls, Ellinikos, Feta Me Meli, Dolmadakia, and the list continues. Greeks don't prefer to eat lots of spicy foods. So, the seasoning on the foods won't be thick-layered. Veggies, meats and pieces of bread are extremely popular here.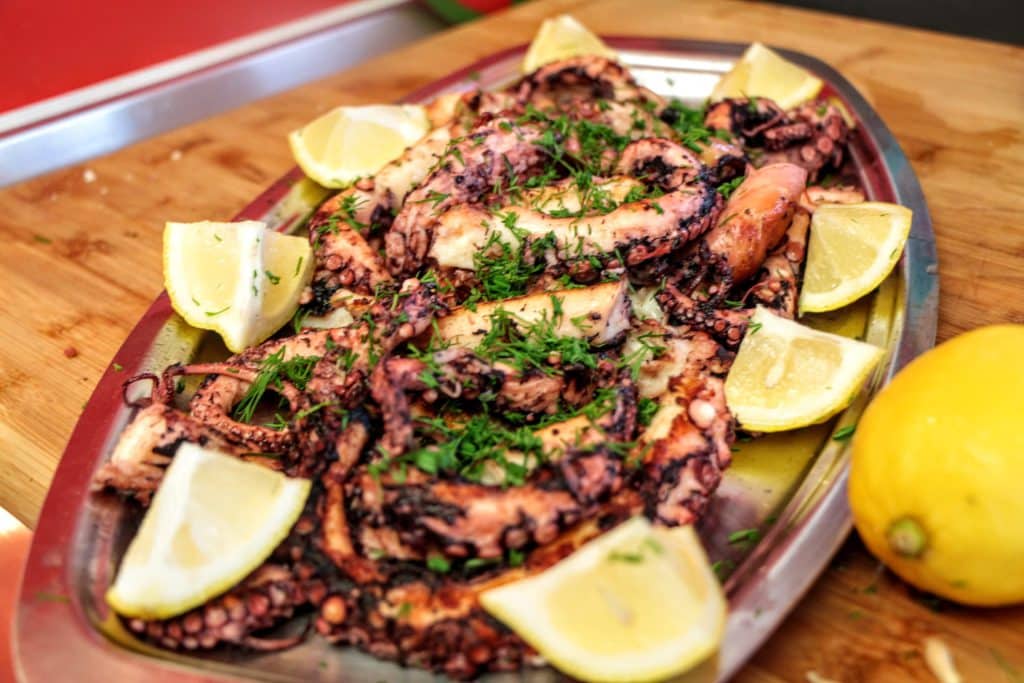 What are standard mealtimes/open hours for restaurants in Greece?
A large number of the restaurants in Greece open their outlets for tourists and customers from around 10.30 am to 12 pm. Most of these stay open till midnight. The standard mealtime for having dinner is around 8 to 9 pm but hey you are a free bird, so yes, you can have your meals whenever you want.
What is the tipping culture in Greece?
Greece is slightly different from the other European countries if seen from the context of the tipping culture. Restaurants in Greece don't tend to incorporate a service charge into the billing calculation of the customers. Although waiters don't expect to receive tips, you may wish to offer them some amount as tips. So yes, it's your call!
What type of electrical adapter/converter will I need in Greece?
In case the plug that you are carrying doesn't insert into a Greek power outlet, you may use a Type F plug adapter that you ought to carry with you. Whether to use a converter can be easily understood by having a look at the rating plate on the appliance. To stay on the safe side, carrying a travel adaptor is going to be a wise decision.
Is the tap water in Greece drinkable?
Well yes, you can drink tap water in Greece but only if you are in Athens and Thessaloniki. This is because tap water throughout Greece is not potable. To safeguard your health, it won't be a bad idea to purchase properly packaged drinking water bottles that don't cost much.
What do you recommend for getting to the Greek islands? High-speed, ferry, or flight.
If expense is a factor for you, going for high-speed ferries might be a good choice because the tickets are available at cheap prices. But, if you wish to reach your destination in a short period by spending more bucks on flight tickets, you may consider doing that too. So yes, it all boils down to your will as to how much you wish to spend on transportation modes.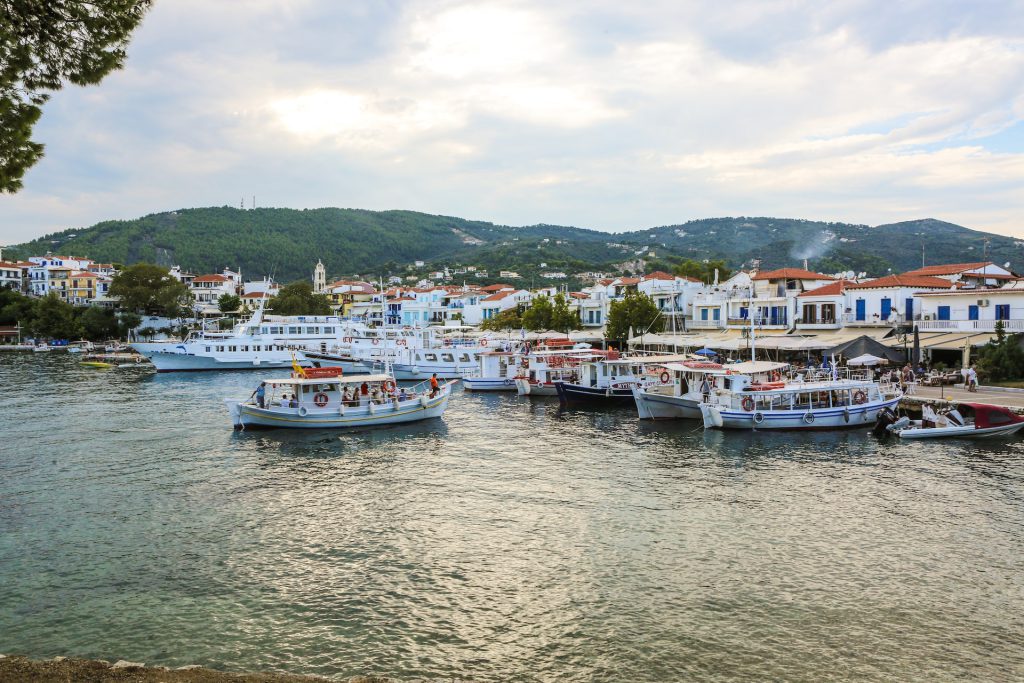 What is the difference between getting a transfer or using a street taxi from the airport or the port in Greece?
Using a street taxi in Greece simply implies booking a taxi from the taxi ranks that are located in proximity to the airports and ports. However, if you wish to not bore yourself by standing in the queue at taxi ranks, you may wish to go for private transfers. Prices for private transfers start from €50. Upon booking private transfers, you can spot a taxi driver waiting for you in the Arrivals area with a symbol denoting your name. Advance online payment is also allowed while booking private transfers.
Can I fly between Greek islands?
You can fly to some popular Greek islands such as Corfu, Crete, Rhodes, Santorini and Mykonos by boarding flights from Athens.
Is there a dress code in Greece?
While there is no such definite dress code for travellers in Greece, Greeks are quite respectful of their culture and customs. Women can don jeans with elegant jackets while men can wear shirts without breast pockets and collar buttons. Avoid wearing tank tops and shoulder-cut dresses to sacred places such as churches. It is better to not wear oversized attire, flip flops, thongs and sweat suits to avoid looking out of place in Greece.
What is the best way to get to Alonnisos, Skopelos and Skiathos in the Sporades Islands?
The best way to travel to Alonnisos, Skopelos, and Skiathos in the Sporades Islands is via ferry. Direct ferries ply from Alonnisos to Skiathos, so you can have a smooth journey travelling to your favourite island destination.
What is better to bring, traveller's checks or dollars, and is it easy to change them?
While traveller's checks may seem to be an outdated choice, it is better to carry these with you rather than dollars. This is because traveller's checks protect you from theft or loss as no one can extract money from these. After all, checks require your signature and photo ID for money extraction. Carry traveller's checks to stay safe and worry-free!
What are the best islands to party and meet people from all around the world?
If you wish to experience the lively nightlife of Greece, indulge in partying, meet people from all over the world, and make new party buddies, Santorini, Corfu, Mykonos, Crete, Ios, and Rhodes are going to be the best islands.
Do I need an international driver's license to rent a car or a motorbike in Greece?
If you fall in the age category of 21 years old or above, you can rent a car or a motorbike in Greece. However, owning an international driver's license is a must. But there is an exception to this rule. If you have a national license that is issued in the EU or say in Israel, you won't require an international driver's license for car/motorbike rent in Greece.
What is the best time to go to Greece, e.g. not too warm and not too cold?
The weather is ideal in Greece during the late spring and summer months. Early fall months are also good times to have a lovely time exploring the beauty of Greece. The weather during these times is conducive enough to support a fantastic Greece tour.
Is it safe to travel solo in Greece?
Irrespective of your age, gender or religion, Greece is a safe abode for every solo traveller who desires to perceive the impressive beauty of this place. Just stay alert and beware of pickpockets and thieves in the crowded streets and public places, and you will be good to go.
Is a cruise the best way to see Greece?
If your chief aim of visiting Greece is island hopping, travelling on a cruise is going to be the best choice for you as you will get to enjoy the fascinating beauty of the sea waters via this mode. Anyway, taxis and buses are the best when you embark on the journey of visiting historical places, churches, and galleries.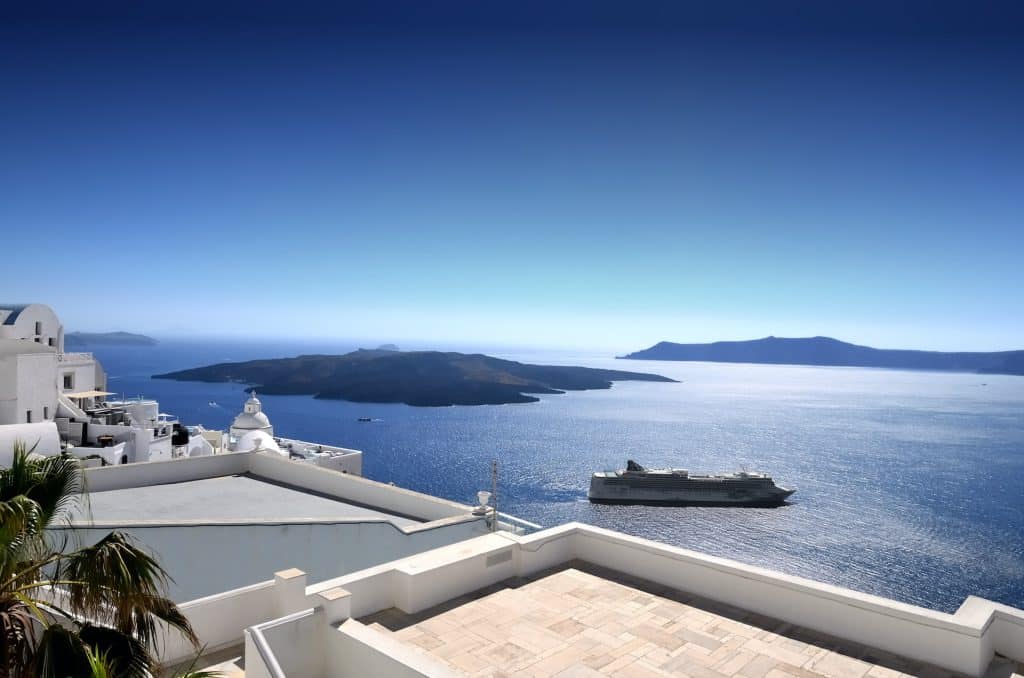 How do I buy tickets for the Ferries?
To have a smooth time buying tickets for the ferries, you may take the aid of the hotel referrals. Else, you can also reach the port to book ferry tickets. Advance online booking for ferries can also be done through the website of FerryHopper.com.
How many days should I spend?
It is recommended that you spend at least 7 days in Greece. In that way, you can have enough time to explore the various historical places, churches and art galleries in Greece before moving on to explore the vibrant islands.
Do I tip in Greece, and if so, how much?
Waiters at restaurants in Greece don't expect to receive tips. Tips don't have any incremental effect on their wages. However, you may choose to leave 10% to 15% of the bill as tips to bring a smile to their faces.
Any other question you want an answer to? Let us know below!