The Philippines is a wonderful place with lots of natural resources and kind people. You will discover the kind of pleasure that is specifically yours here, from the captivating coastlines to the imaginative local crafts to the distinctive culinary experience. 
There is always something exciting to learn, whether you are traveling casually or investing in your own business in the Philippines. Here are the key details you need to get acquainted with this friendly nation.
How many languages are spoken in the Philippines?
Filipino and English are both recognized as official languages in the Philippines. The official language is Filipino, which is a variation of Tagalog. English is the language of instruction and is widely used in higher education.
What is the Philippines most known for?
The Philippines is widely recognized for its wealth of gorgeous beaches and delectable fruit. The Southeast Asian island chain's name, given by King Philip II of Spain, is credited to him.
How many islands does the Philippines have?
A group of 7,107 islands make up the Philippines. It reaches all the way up to Borneo's northernmost point from southern China. Over a hundred different ethnic groups make up the nation, and a variety of foreign influences have shaped the distinctive culture of the Filipino people.
What is the Philippines known for food?
Adobo is unquestionably the most well-known Filipino cuisine and is frequently referred to as the country's national dish. In order to provide a little spiciness, chili peppers are occasionally included as well.
What do they call Christmas in the Philippines?
The Misa de Gallo, which is observed on December 25, is typically one of numerous Masses attended by all members of the family, including those who don't attend church.
What is the national gem of the Philippines?
Through Proclamation No. 905, Ramos also designated the South Sea Pearl, or Philippine Pearl, as the nation's gemstone in 1996.
Does the Philippines celebrate Halloween?
It is not a common holiday in the Philippines to celebrate Halloween. Todos Los Santos, a three-day memorial festival for the deceased that takes place from October 31 to November 2, does exist. There are various aspects of this holiday that are evocative of Halloween.
What is the best sport in the Philippines?
Basketball eventually managed to win over every Filipino's heart. For Filipinos, it is the most popular and well-liked sport. In April 1975, a league called the Philippine Basketball Association was established.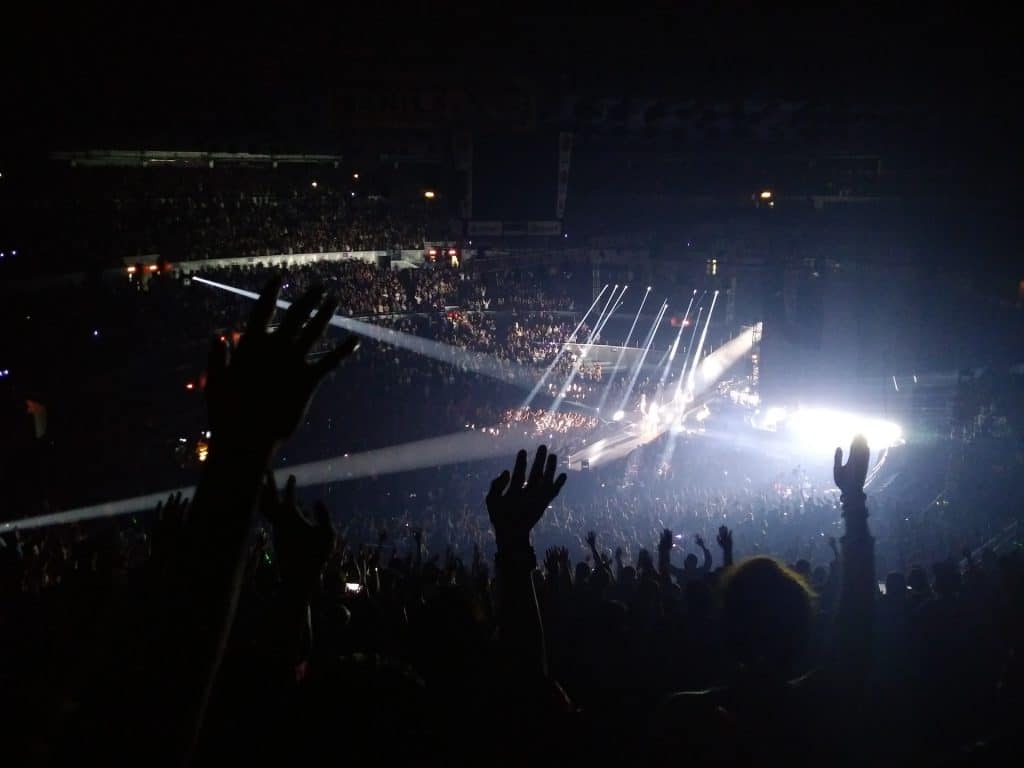 Why do Filipinos love eating?
Filipinos enjoy their food for two main reasons: the taste and the way they enjoy it with their loved ones. In the Philippines, people often say, "Tara, kain" (Let's eat). In addition to being polite, it also serves as a means to inspire people to take pleasure in the present.
Do Filipinos use chopsticks?
Whether or not they are eating soup, Filipinos often prefer a spoon to a fork and knife.
What time is breakfast in the Philippines?
Breakfast is typically served between 7:30 and 9:00 a.m. It consists of tea or coffee and rice, which is either served as a porridge-like cereal (nasi gorang), with eggs cooked in various ways, or with pickled vegetables.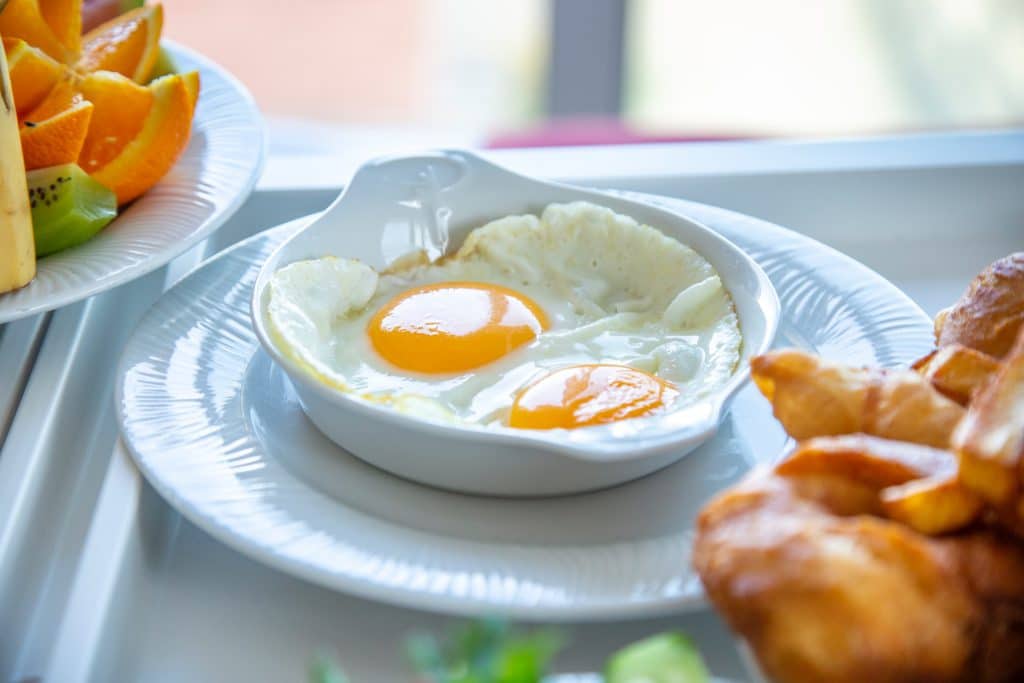 What are Filipino values?
A Filipino person has a special moral responsibility to treat people with courtesy, pakikisama, respect, and utang na loob, which strengthens communal relationships. Filipinos are nice, courteous, polite, and loyal because of these ideals. Briefly put, Filipinos' essential principles shape how people act in every circumstance.
Do Filipinos speak Spanish?
Only 2–4% of people in the Philippines are fluent in Spanish. That is roughly 500,000 Spanish speakers (out of a population of 110 million). Additionally, there is a Spanish creole called Chavacano that is relatively understandable to Spanish speakers and is spoken by about a million people in the Philippines.
Do Filipinos speak English?
The majority of the people in the Philippines speak English at least somewhat fluently, making it one of the largest English-speaking countries in the world. Filipinos speak English, which is one of the country's official languages and is spoken by more than 14 million people.
Is slurping noodles rude in the Philippines?
Loud gurgling may be viewed as impolite in the Philippines. not elsewhere in the globe, but just within Japan. In Ramenishi, the situation is reversed.
What is considered rude in the Philippines?
Filipinos may stare or even touch outsiders, especially in areas where foreigners are rarely seen. Staring is considered impolite and may be misconstrued as a challenge. Standing with your hands on your hips conveys anger to Filipinos. Do not ever curl your index finger (to beckon).
Does Filipino have Chinese blood?
It is unknown how many Filipinos there are overall who have some Chinese ancestry. There have been several estimations made from the beginning of the Spanish Colonial Period to the present, ranging from as little as 1% to as much as 18–27%.
How do you say "hi" in Filipino?
Although kumusta is the most straightforward way to welcome someone in Filipino, Pinoys often use other greetings.
When is the ideal time of year to visit the Philippines?
The ideal time to visit the nation is during the first half of the year, from January to May. It is chilly from November to February, and it is hot and dry from March to May. Rainfall occurs from June through October, with typhoons most frequent between July and September. The average humidity is 77%, and the temperature is 78 degrees F/25 degrees C). There are several areas of the nation that are pleasant to visit all year round and are warm and comfortable in all seasons, such as Cebu.
What currency is used in the Philippines?
The Philippine peso is the official currency throughout the entire nation. Major hotels and tourist destinations widely accept MasterCard and Visa. You might be able to use US dollars or euros in certain tourist locations. It is often better to pay in cash in local currency when purchasing items from small shops or street vendors.
Is WiFi readily available?
Most big cities have reliable internet service; however, distant and rural locations will have sporadic access.
Is it safe to drink tap water?
In the Philippines, it is strongly advised against drinking tap water. You should only drink boiled, treated, or bottled water.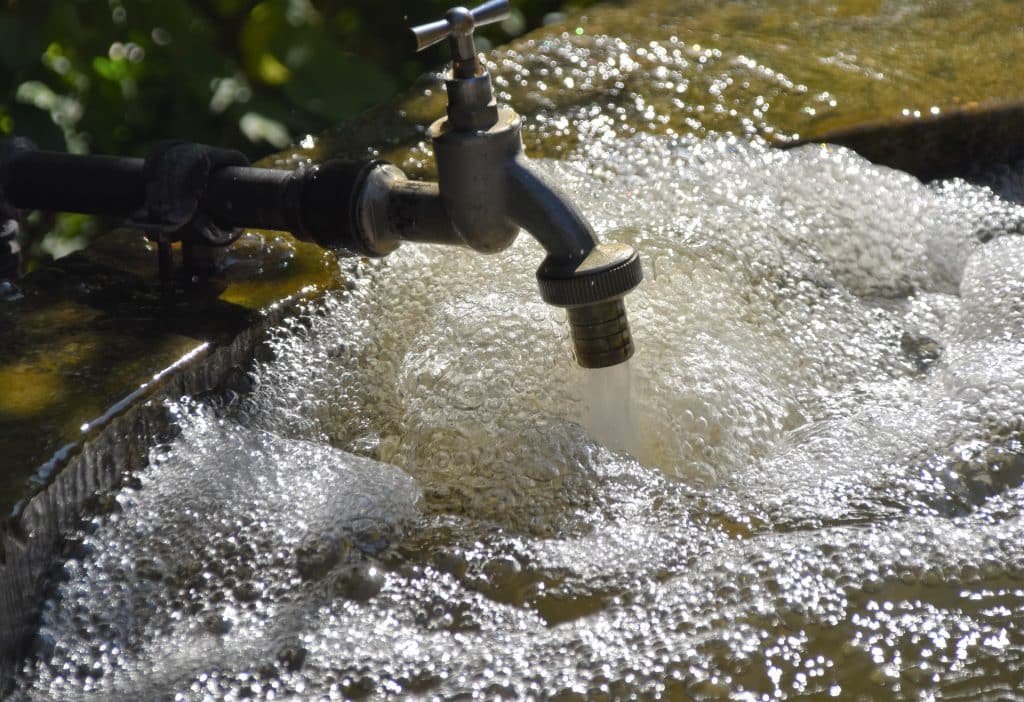 What are the public bathroom facilities like in the Philippines?
The squat-style toilet will be the norm, while large hotels and other tourist destinations may include western sit-down toilets.
How is the transportation within the Philippines?
Domestic flights can be relatively convenient and inexpensive between major cities and islands. A taxi or hired driver can be used for local travel or short distances. The jeepneys used by the locals might get extremely packed. Rickshaws or tricycles are used in rural areas. You can get to and from nearby islands via ferries.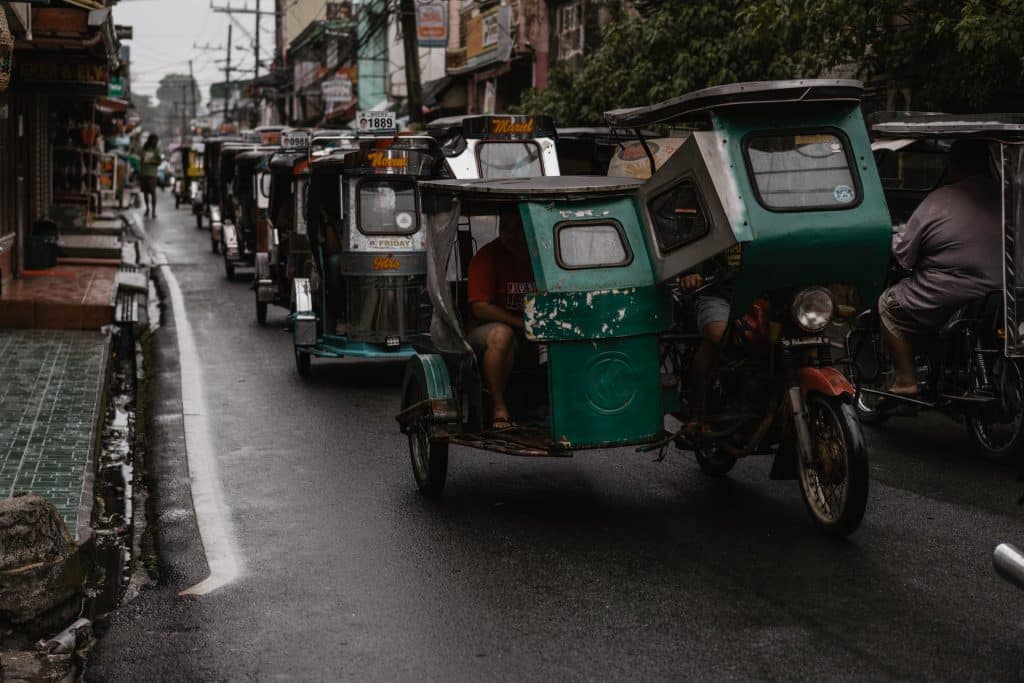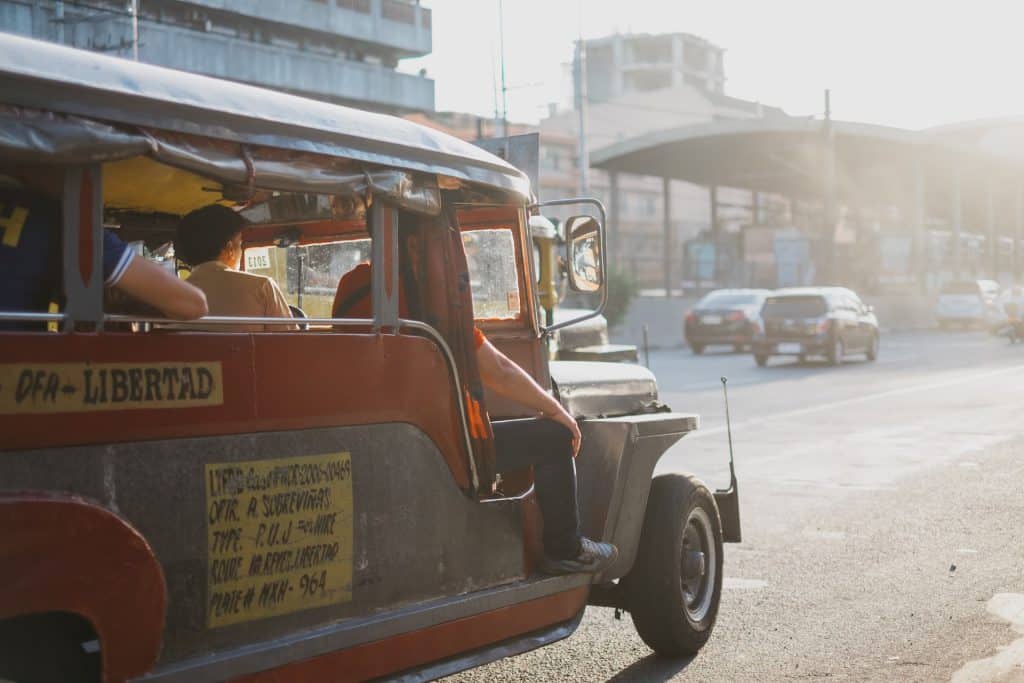 Is the Philippines a family-friendly destination?
The entire family will enjoy many of the attractions found across the Philippines! The whole family may enjoy the many stunning beaches, the chance to visit Manila, or the chance to see the Chocolate Hills in Bohol.
What are the primary celebrations or events held each year in the Philippines?
The Ati-Atihan Festival, which lasts a week and is held on the third Sunday in January, is the main event. February is Panagbenga Festival month in Baguio. The Pahiyas Festival takes place in Lucban in May.
What clothing should I pack to the Philippines?
It is advised to wear clothing made of breathable materials like cotton or linen that is lightweight and comfortable. It is advised to wear modest clothing and cozy walking shoes. Mountainous areas require warmer clothes. When visiting religious locations, business attire is required.
Is tipping required in the Philippines?
Only tip if you receive great service or are feeling very kind, because hotels and bars already charge a 10% service fee. Taxi drivers, hotel employees, and hairdressers all appreciate tiny tips.
Is the Philippines safe?
Finding a local resource who will be available for inquiries throughout your trip is one of the best ways to protect yourself while visiting the Philippines. Your Filipino contact can advise you on safe travel practices both before and during your trip by telling you where to go and where not to go.
In Metro Manila and Quezon City, where foreigners may be targeted as victims of robbery, travelers should exercise extra caution. Leave valuables at home, stay on well-lit streets, avoid nighttime travel, and maintain a low profile.
Which electrical plugs are used in the Philippines?
The plug types A (two parallel flat prongs), B (two parallel flat prongs and one round), and C are all used in the Philippines (two round parallel prongs). The US only utilizes kinds A and B, so it's a good idea to bring an adapter in case you see a C socket.
Furthermore, the Philippines' sockets deliver a voltage of 220 volts with a typical frequency of 60 Hz. You're good to go if you're coming from Asia, Australia, or Europe. However, 120V is the accepted standard voltage in the US. To determine whether your equipment can withstand 220 volts, check their input range (many mobile-phone chargers can). If not, consider buying a voltage converter.
Anything else I should be aware of in the Philippines?
Don't be on time for social events; in the Philippines, arriving 15 minutes late is not only acceptable but rather stylish.
Get ready for some quick messaging; the Philippines is recognized as the "texting capital of the world."
Don't be too serious about yourself. Come prepared to laugh; Filipinos are famed for their sense of humor.
Choose a go-to song in advance of your vacation; karaoke is a Filipino tradition.
Is it expensive to travel in the Philippines?
Although the cost of your trip will depend on your travel preferences, generally speaking, a budget trip to the Philippines is ideal. Food and drink prices are also often quite modest, as are lodging charges.
No matter if you want to explore the country's white sand beaches, sample its cuisine, or have wild evenings out, they will design an authentic, immersive plan that will enable you to discover a distinctive side of the Philippines. To plan your vacation and obtain answers to all of your inquiries about the Philippines, get in touch with a local.
Excited about your trip to the Philippines? Here are our 10 Best Places to Visit in the Philippines.
Do you still have concerns about visiting the Philippines? Leave a comment below, and we'll be glad to answer your questions!