Norway, a country in Scandinavia, has mountains, glaciers, and a long coastline with fjords. Oslo, the nation's capital, is a park- and museum-filled city. The preserved Viking ships are on display at the Viking Ship Museum in Oslo. The starting location for cruises to the breathtaking Sognefjord is Bergen, which has colorful wooden buildings. Norway is renowned for its skiing, hiking, and fishing, particularly at the Olympic ski resort at Lillehammer. Travel with confidence as we answer the most frequently asked questions when traveling to Norway!
Do I need a visa for Norway?
Currently, visitors entering Norway for transit, business, or medical care do not need a visa. This applies to nationals of almost 100 sovereign states and territories. Per 180-day period, a visitor may stay in Norway for a maximum of 90 days with each admission.
Is Norway friendly to foreigners?
The majority of Norwegians are generally very hospitable to visitors and foreigners who want to settle in Norway.
What is Norway known for?
Norway is renowned for its breathtaking scenery and unspoiled beauty. The Lofoten Islands in the country's north are among its most stunning locations. The islands' distinctive culture and customs are well known, as are their imposing peaks and picturesque fjords.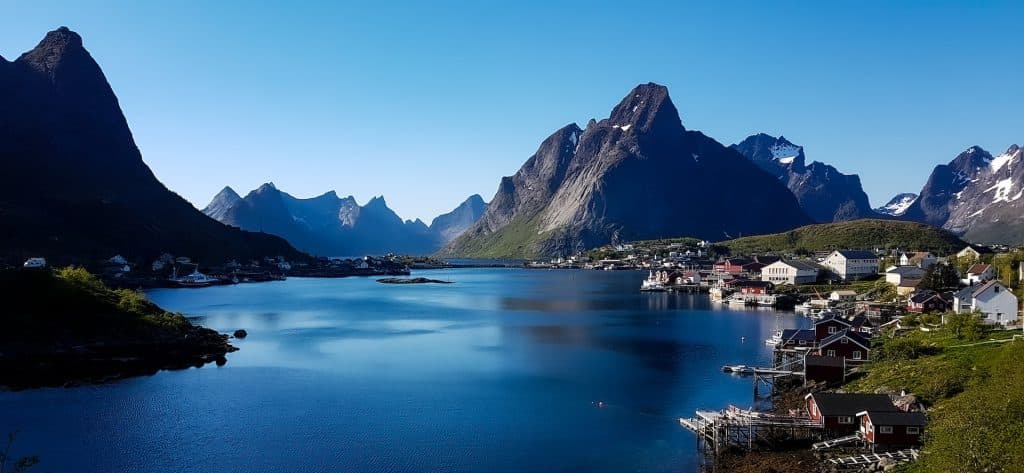 What language does Norway speak?
Norwegian and Sámi, two indigenous languages, are recognized as official languages in Norway. Norwegian is the one among them that is most extensively used in Norway. The second most common language spoken in Norway is a foreign language called English.
What should you not do in Norway?
Norwegians are renowned for their skill on the slopes, enjoyment of winter sports, and their potential reservedness. How close you should be when speaking to Norwegians and topics you should never discuss are just a few things you should know before visiting Norway. You must bear these in mind when traveling as a tourist in Norway:
Don't think of Norway as being a small nation.
Don't approach anyone or anything too closely.
If you are invited, avoid arriving late.
Maintain consistent and extended eye contact.
Don't underestimate Koslig as a Norwegian word.
Don't feel superior to everyone else.
Don't mention that Sweden excels in winter sports.
Don't ask questions that reveal a lack of familiarity with Norway.
Don't fail to prepare for the weather and lament it.
Never believed that you could view the northern lights wherever you were, at any time.
What should I keep in mind when visiting Norway?
Norway is where Norwegian is spoken. Swedish and Danish are comparable, yet it is still highly different. If you speak a few Norwegian words aloud, you might be able to understand them, but in general, you will have trouble understanding Norwegian. But don't worry, English is a highly common language in Norway.
Do people wear shorts in Norway?
Summers in Norway are typically warm enough to wear shorts. In general, Norwegians dress neatly and neatly but casually, and outside the cities, sports and outdoor gear are widespread. All seasons are appropriate times to wear long pants, long sleeve shirts, and boots. For the winter, add additional layers of warmth, such as sweaters, fleece, and knitwear.
Is English spoken in Norway?
In Norway, English is a frequently used language, and almost every Norwegian can speak (or at least understand) some basic English. Typically, tourist information is printed in a variety of languages.
Is Norwegian easy to learn?
One of the simplest languages for native English speakers to learn is Norwegian. The US government's Foreign Service Institute estimates that it would take a native English speaker roughly 575 hours, or 23 weeks, of practice to become fluent in Norwegian.
Can I drink water from the tap in Norway?
In Norway, drinking tap water is generally regarded as safe. Norwegian-sourced bottled water is becoming more and more popular, dethroning soda goods. Instead of serving as a home substitute for tap water, bottled water is typically sold to consumers who are "on the move."
I've heard Norway is expensive. Is that true?
To be more specific, due to exchange rates, Norway is quite expensive to visit from the majority of other nations. You will be making and spending money in Norwegian kroner if you go here to live and work. This means that you should immediately stop comparing pricing with your country of origin.
What is Norway's currency?
Norwegian krone is the official currency in Norway. When traveling in Norway, you'll need Norwegian currency to get by because foreign cash like euros or dollars isn't often accepted. In towns and cities, ATMs are available and most rural locations have at least one location where you can withdraw cash, such as a kiosk, grocery store, or gas station. One of the most precious currencies is the dollar. It is simple to exchange Norwegian kroner for dollars, euros, and British pounds. Make sure any money you have in your pocket is pristine and undamaged. Exchange bureaus might not accept notes that aren't quite excellent.
How do I get around Norway?
The best way to travel in Norway is by train, unless you're on a road trip. They are significantly more pleasant and frequently faster than buses without costing much more.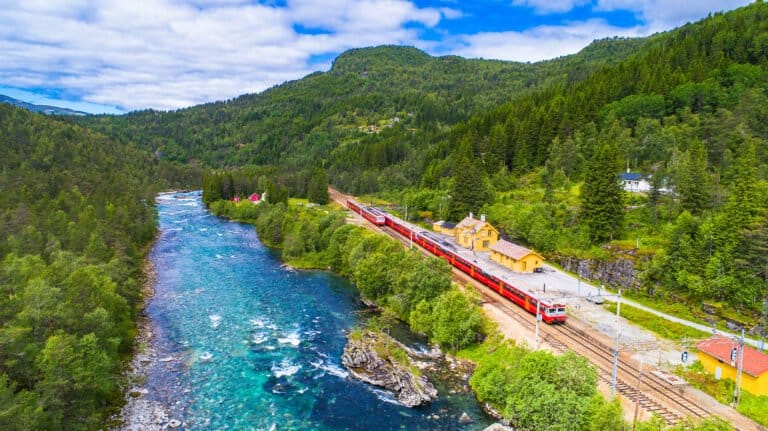 How many days should I spend in Norway?
A minimum of five days to truly explore Norway. If you have less time, don't worry. While still possible, shorter visits should concentrate on just one or two key locations. If you have more than a week, you can include far-off places like Svalbard or the Lofoten Islands.
What is the drinking age in Norway?
In Norway, you must be at least 18 to purchase wine or beer. It has been twenty years for spirits. The majority of stores carry beer, but only before 8 p.m. on weekdays or at 6 p.m. on Saturdays. If you want wine, spirits, or strong beer, visit one of the Vinmonopolet locations, which are located in most major cities and towns.
How widely accepted are credit cards?
Both payment networks claim that by the year 2020, they will be accepted by 99% of credit card-accepting U.S. businesses. However, things are a little different on a global scale. Here's a closer look at how, domestically and internationally, Discover and American Express compare.
When is the ideal season to travel to Norway?
The ideal months to visit Norway for better weather and longer days are June, July, and August. The hottest month in Norway is July, when the famed midnight sun shines and is perfect for outdoor activities like biking, kayaking, and gathering berries.
What is the hottest month in Norway?
In Norway, July is the hottest month of the year, with an average high of 79 °F and low of 58 °F. From December 1 to March 12, the cold season, which has an average daily high temperature below 38 °F, lasts for 3.3 months.
Does Norway get snow?
It snows frequently near Oslo, and the wintertime temperature is typically just below zero. Winters in the lower inland regions of Finnmark, Troms, Trndelag, and Eastern Norway are frequently bitterly cold and snowy. Northern Norway's interior has an Arctic climate with snow and freezing temperatures.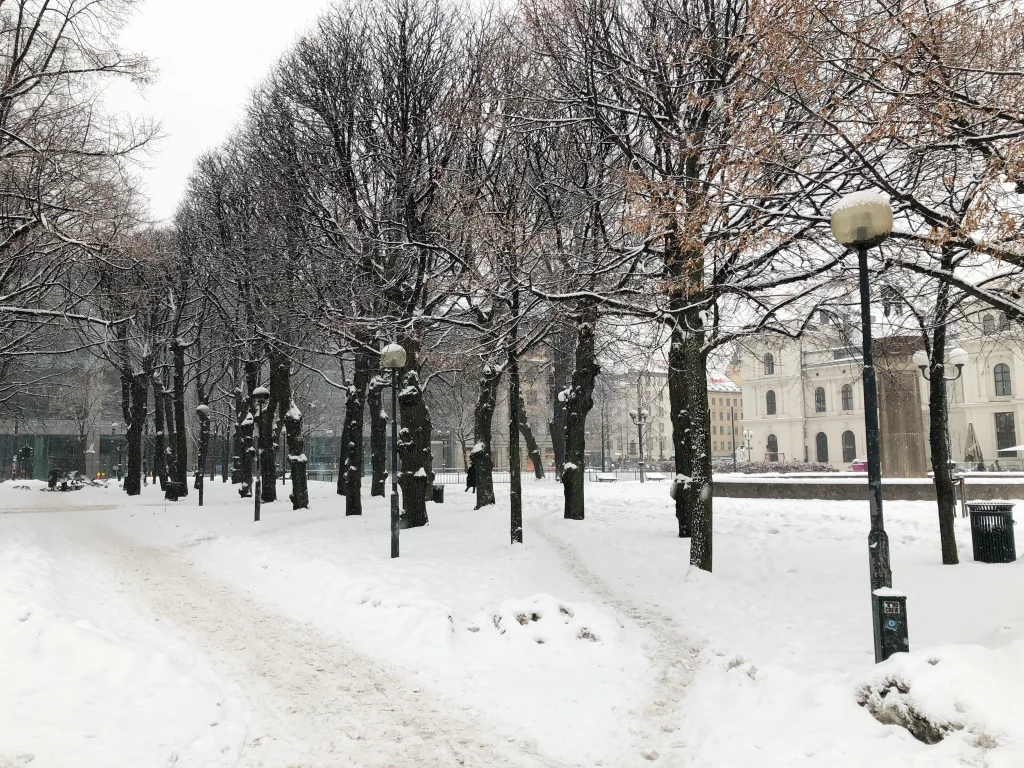 How long is summer in Norway?
The months of May through August have the hottest days of the year, with the first few weeks of September being the hottest.
What is the traditional Norwegian food?
Over the past century or so, typical traditional Norwegian dinner fare has included lutefisk (dried, salted codfish), sodd (mutton soup), and, of course, plse med lompe. Meatballs—made with beef, pork, lamb, or reindeer meat—have also become a staple. Lapskaus—a hearty stew made with mutton—has become a great dish for using up leftover meat (a hotdog in lompe, a traditional potato pancake).
Is wild camping allowed in Norway?
Anyone in Norway has the right to access public property, including for overnight camping. While there are some restrictions, wild camping is a great way to save money and have the best outdoor experience possible, as long as you respect nature.
How much daylight will there be?
While the length of the day in the Equator is constant at 12 hours throughout the year, at all other latitudes, it varies according to the season. Daytime is less than 12 hours in the winter and longer than 12 hours in the summer.
Here's a travel guide article you can read before visiting Norway: https://www.endlesstourist.com/top-10-places-to-visit-in-norway/
Any other questions you want an answer to? Let us know below!