If you wish to explore the rich architecture of the majestic structures in Turkey and admire the vibrant Mediterranean culture, you ought to be aware of some of the basic facts that may come to your rescue while you are spending your lovely vacation here. To ensure you have a safe trip in this beautiful country, read this article until the end because we have compiled all the answers to the possible questions you may have in mind. So, let's start!
Is Turkey safe to travel to?
Turkey is overall a safe country for travellers. Be cautious of pickpocketers and muggers in the crowded public streets in Turkey, and you will be good to go. Primarily, when a problem erupts, the reason stems from political turmoil and terrorism. Stay mindful, alert and vigilant of your surroundings while you are here. Keep yourself updated with the recent news and media coverage so that you can avoid taking any risk of travelling to a perilous zone. Don't travel to the provinces of Sirnak and Hakkari or any other area located within 6 miles of the Syrian border owing to dangers stemming from terrorism. Avoid being a part of public demonstrations and crowds. Book a good hotel that offers strong security measures. Enrol yourself in the STEP or Smart Traveler Enrollment Program to continuously receive updates and alerts in case an emergency arises. If you stay cautious of your surroundings, you will surely be able to stay safe!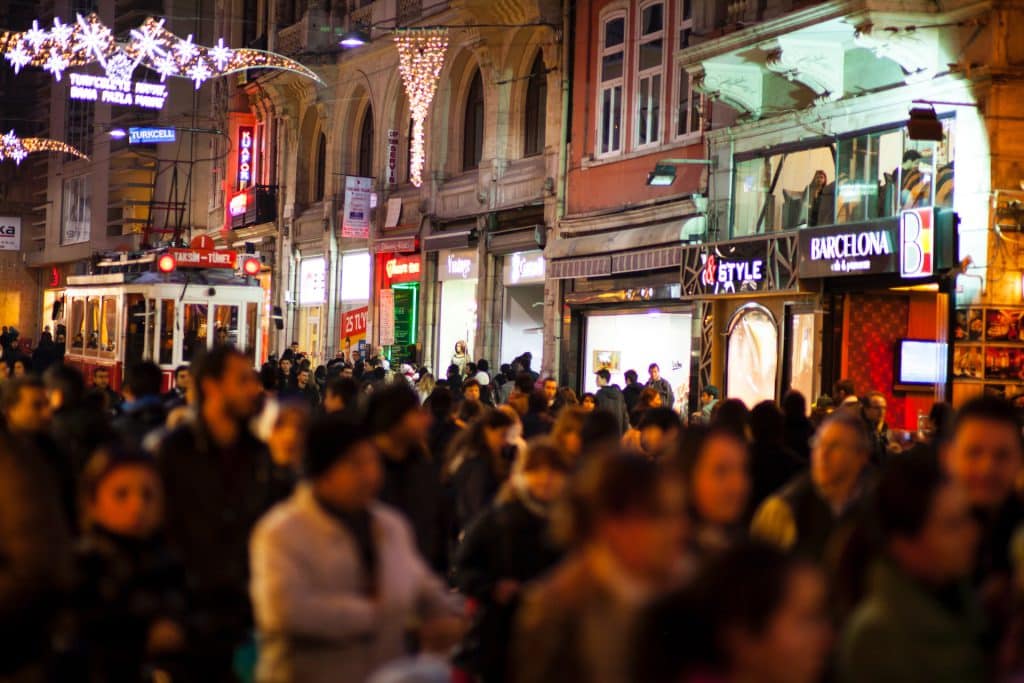 Is Turkey in the EU?
Turkey is a member of the Union for the Mediterranean. It has been a candidate country keen to be a part of the European Union since 1999. Turkey was criticized by the EU several times for the violation of basic human rights and law. Negotiations between the two are going on, but as of now, Turkey is not a part of the EU officially.
Will I need a visa in Turkey?
Having a visa is a must to travel to Turkey. You can already start the visa submission procedure for your upcoming trip to Turkey. For tourism or business travel for 90 days within the limit of 180 days, you can get your hands on a Turkish visa from the e-Visa application system before your arrival.
What kind of sockets are used in Turkey?
In Turkey, you will mostly get Type C or Type F sockets. If you use a different type of plug in your country, bringing a travel adaptor to Turkey is a must for plugging in your devices and charging your phones, cameras, earbuds, etc.
Is Turkey Good for Snorkeling?
Since Turkey is flanked by water on all its three sides, you are sure to come across lots of lovely coasts that provide ample opportunities for snorkelling. Starting from Fethiye, Gemiler Bay Beach, Dalyan, and Calis Beach to Cirali Beach, there are tons of dazzling coastal areas promising an impressive snorkelling experience to its tourists.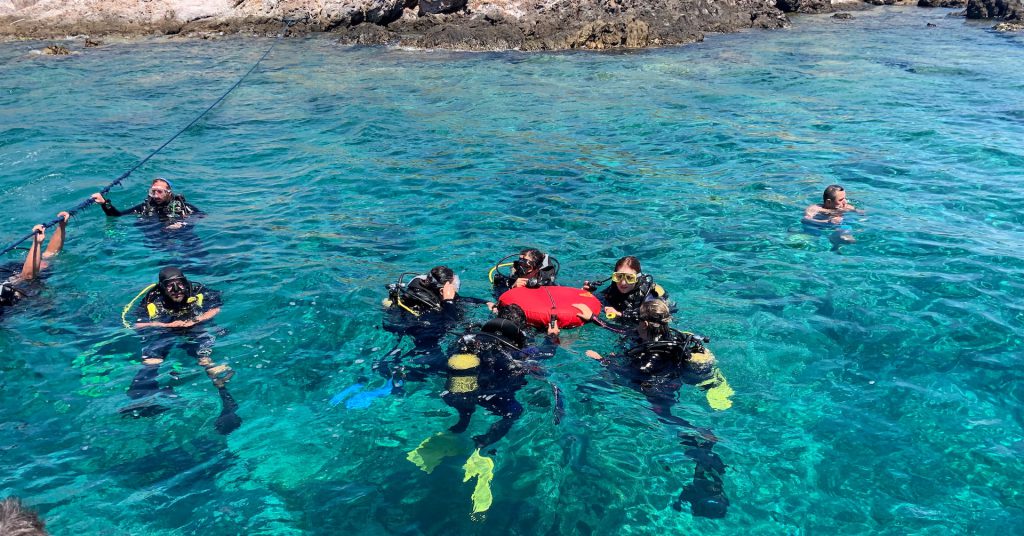 Does Turkey have clean water?
Turkey has continuously strived to develop water supply and sanitation facilities. Access to drinking water here is now universal, and you can get access to clean drinking water while travelling here. However, it is better to refrain from using tap water directly for drinking purposes. But, you can use tap water to rinse your mouth and cook food.
Is ice OK in Turkey?
It is perfectly fine to have ice in your drinks as most restaurants make it from packaged water bottles. Even if some eateries serve ice made from tap water, there is nothing much to worry about but yes, you may not like the taste much. In any way, you won't be harmed by consuming it.
What is the best time of year to visit Turkey?
Usually, the spring and fall seasons in April, May, September, and October have pleasant weather conditions. So, you will have a comfortable time visiting several wonderful places in Turkey during this time. Months starting from June to August are terribly hot. Similarly, the winter months are insanely cold. Plan a trip to Turkey in the spring and fall seasons to have a lovely time here.
Is Turkey Hot in October?
The temperature in Turkey in the month of October varies from 18 degrees Celsius to 20 degrees Celsius. Overall, you can expect warm and pleasant days, sprinkled with rain at times.
What are the opening hours of shopping centres in Turkey?
While shopping malls and retail stores don't open till 9 or 10 am, usual stores in the markets of Istanbul stay open from 7 am to 10 pm. The opening timing of the supermarkets is almost identical to these operational hours of shopping malls and market stores.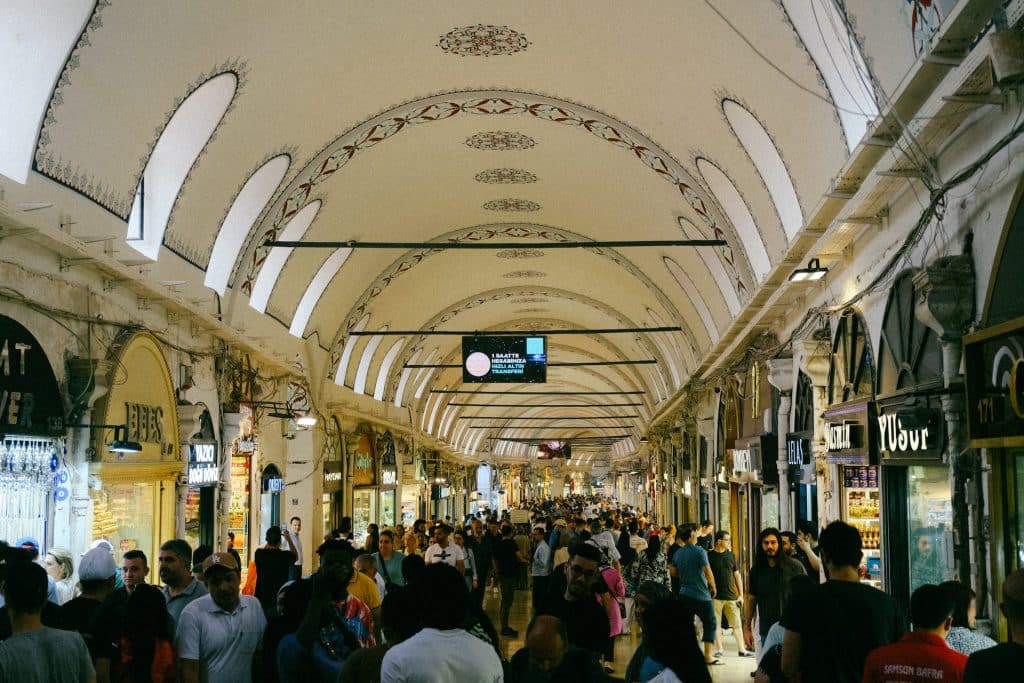 Is the internet widely available in Turkey?
In Turkey, you can expect an average download speed of 26.87 Mbps with an average upload speed of 5.55 Mbps. You can also get free Wi-Fi access in almost all the hotels, cafes, restaurants, tree houses, etc.
Is it easy to get around Turkey?
It is fairly easy to get around in Turkey. If you wish to save some bucks, consider travelling via buses that will cost you $10 to $20 either up or down. Booking flights to travel to areas within Turkey would mean saving lots of your money as you can get them at $20 to $60 each way. Otherwise, flight ticket prices can become way too pricey. Anyway, the bus is the cheapest choice, but yes, you have to spare a greater part of your time for travelling, which will not be the case while flying to your destination within Turkey.
Are there any religious events that will affect travel plans?
While schools, government offices and banks in Turkey shut down during the religious festivals of Ramadan, Kurban Bayrami, etc., you don't need to change your travel plans for this factor. Some historical attractions may remain close to religious festivals. It is recommended that you look for the timings of the places you wish to visit, and then embark on your journey. Long story short, you won't face much problem roaming around in Turkey during the festival time but yes, the markets stay close, so you may wish to consider this before setting out for your destination.
What are the best souvenirs to buy in Turkey?
There are lots of charming stuff that you can bring back home from Turkey as souvenirs. These include Turkish carpets, vibrant ceramics, tea sets, the famous Turkish or Evil Eye amulet, famous silk from Bursa, spices, and Hammam accessories.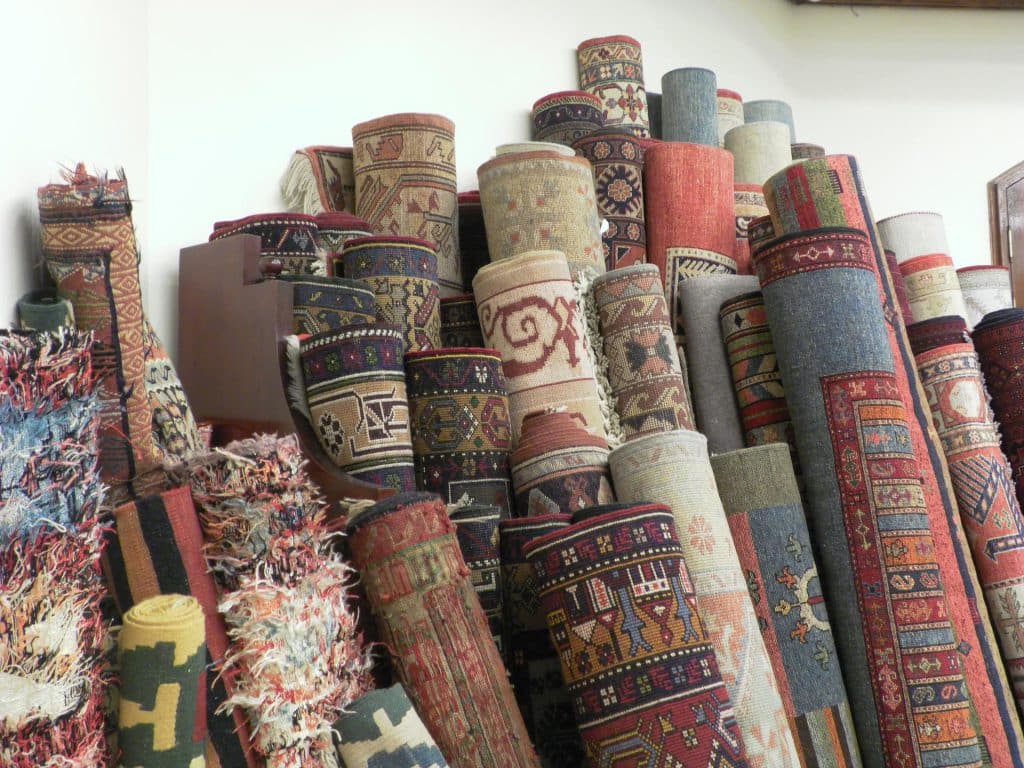 What's considered rude in Turkey?
Chewing gum in your mouth while talking to a Turkish on formal occasions is considered to be rude. Don't point at anyone with your finger as it is considered to be disrespectful. Smoking in public places and transport facilities is also prohibited.
What websites are banned in Turkey?
Websites such as Blogspot, WordPress, Facebook, Instagram, WhatsApp, YouTube, and Wikipedia have been constantly banned in Turkey. Porn websites are also banned here by the government.
Does UBER work in Turkey?
Since Uber re-launched its services in Turkey in 2021, cab rides have become easier and more comfortable. You can easily book a cab using this app in Turkey.
Should I tip in Turkey? And whom?
Tipping in Turkey is discretionary, but yes, the waiters here do expect to receive tips. You can leave behind some dollars or euros as tips before departing from the restaurant. Leaving 5 to 10% of the total bill as tips on the table is appreciated. This will be collected by the waiters from your table before you leave.
What do people eat for breakfast in Turkey?
You can find the following items in a traditional Turkish breakfast plate:
Bread;
Jams;
Pastries;
Honey;
Cucumbers;
Olives;
Tomatoes;
Eggs;
Varied dips and sauces;
Sweet butter;
Cheese
Do Turkish people drink alcohol?
Turkey has a rich drinking culture with 1.5 litres of alcohol being consumed by each person. You can get your hands on various types of alcoholic drinks starting from beer and wine to raki. There is no problem with drinking alcohol while you are vacationing here.
When do people eat in Turkey?
Turkish people usually have their breakfast somewhere around 9 am. Lunchtime starts from 12 pm to 1 pm. Dinner is generally eaten around 9 pm-10 pm.
Can I wear a bikini in Turkey?
Turkey might be a conservative country but travellers are allowed to wear bikinis and swimming costumes on the exotic beaches of the country.
Can I eat pork in Turkey?
Eating pork in Turkey is legal and allowed. However, owing to the low demand for pork, you may have a hard time finding a restaurant that offers pork dishes. The price of pork dishes is also quite high since the supply is less here.
Can you wear shoes in a mosque in Turkey?
It is a practice to visit mosques in Turkey barefooted. You can open your shoes in a designated place before entering the mosque. Since it is a prayer area and religious place, it is mandatory to go barefooted inside the Turkish mosques.
Can I use dollars in Turkey?
Shops, restaurants, cafés, and hotels in the tourist areas of Turkey sometimes accept dollars. However, it is recommended that you carry Turkish Lira to stay on the safe side and avoid facing any problems.
Can I use my credit card for shopping in Turkey?
Credit cards are widely accepted by shops in Turkey. Visa and MasterCard are the most accepted ones. Payment via American Express can also be done in some major hotels and restaurants.
You must try the Traditional Turkish Food and read about the 10 Things NOT to do in TURKEY.
Any other questions you want an answer to? Let us know below.