Finding restaurants to eat at is an essential aspect of trip preparation because one of the best things to do in Berlin is to sample delectable German cuisine.
This list of outstanding restaurants might help you decide where to go and why it is among the best restaurants in town if you are planning a vacation to Germany and will stop in Berlin.
In comparison to neighboring nations like France, Italy, Austria, Sweden, and Belgium, where food is significantly more expensive, German prices are typically seen as being relatively reasonable.
Discover the Top 20+ Irresistible Dishes You'd Want to Relish in Germany and visit the 15 Best Places to Visit in Germany
MontRaw Restaurant
Location: Torstraße 189, 10115 Berlin, Germany
One of the best places to eat is MontRaw Restaurant. It is a small restaurant that opened in January 2018 with modest beginnings.
Berlin's Prenzlauer Berg neighborhood includes a restaurant and a club. Later, the eatery relocated to Mitte and began to expand its clientele. A Mediterranean meal prepared and presented by MontRaw Restaurant to 40 attractive diners at charming tables. The restaurant can accommodate 40 people in the winter and quadruple that amount in the summer. It is a nice restaurant that offers its patrons a Fine Casual Dining experience.
Along with serving delectable meals, the restaurant welcomes customers who wish to have a drink with their family, friends, or coworkers because MontRaw Restaurant is also a component of the establishment.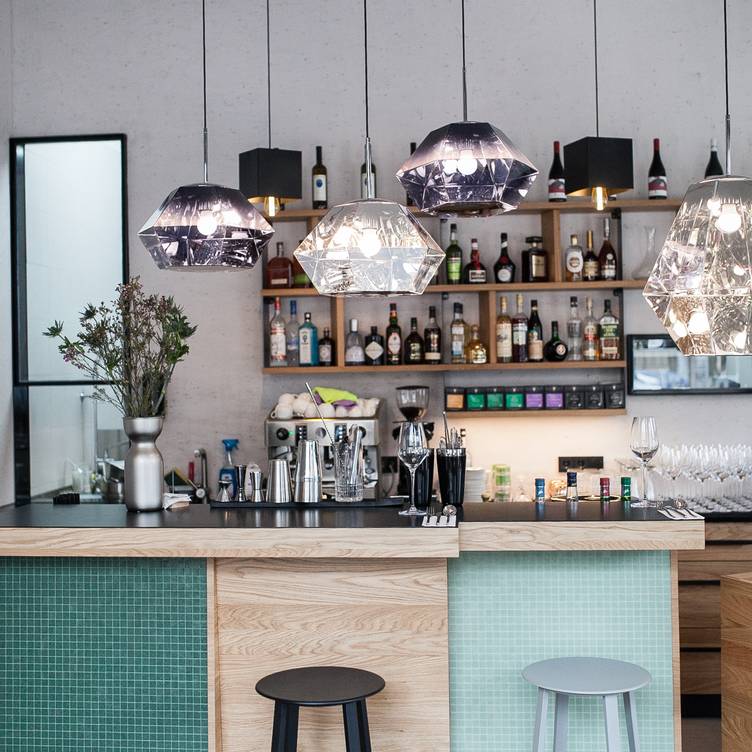 Spindler
Location: Paul-Lincke-Ufer 42/43, 10999 Berlin, Germany
Among the best restaurants to visit in Berlin is Spindler. The setting is a classy restaurant, and the lovely environment enhances the fantastic eating experience that is paired with excellent cuisine. One of the nicest things to do in Berlin is to enjoy a wonderful dining experience, and you can do that in Spindler. Excellent meals are available for breakfast, lunch, and dinner at Spindler.
The restaurant's menu features a variety of meat options, a grill menu, soup, entrées, and other dishes. The restaurant provides vegetarian options as well for vegetarians. The cuisine prepared and served in the restaurant is a staple of seasonal European cuisine.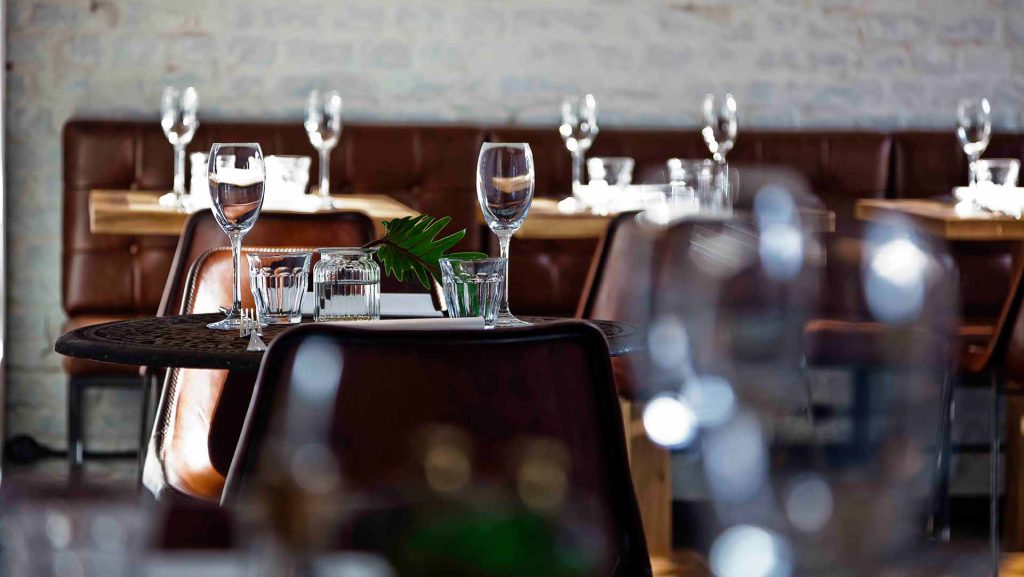 Restaurant Slate Berlin
Location: Elisabethkirchstraße 2, 10115 Berlin, Germany
Restaurant Slate Berlin is a wonderful European restaurant to eat at. It is one of the best places to eat and experience delectable European fare.
The restaurant is perfectly situated in the Elisabethkirchstraße, which is close to several of Berlin's well-known sites and attractions. Locals and visitors may easily access the eatery because of this.
After seeing the city's attractions, stopping by the restaurant is a great way to eat, relax, and sample some delicious food. Restaurant Slate Berlin has developed from its humble origins into a fine dining restaurant that offers delectable food, amazing beverages, and exceptional dining experiences.
Restaurant Slate Berlin has been featured and honored by the New York Times, Michelin, Tagesspiegel Genuss Magazine, and Berlin Newspaper.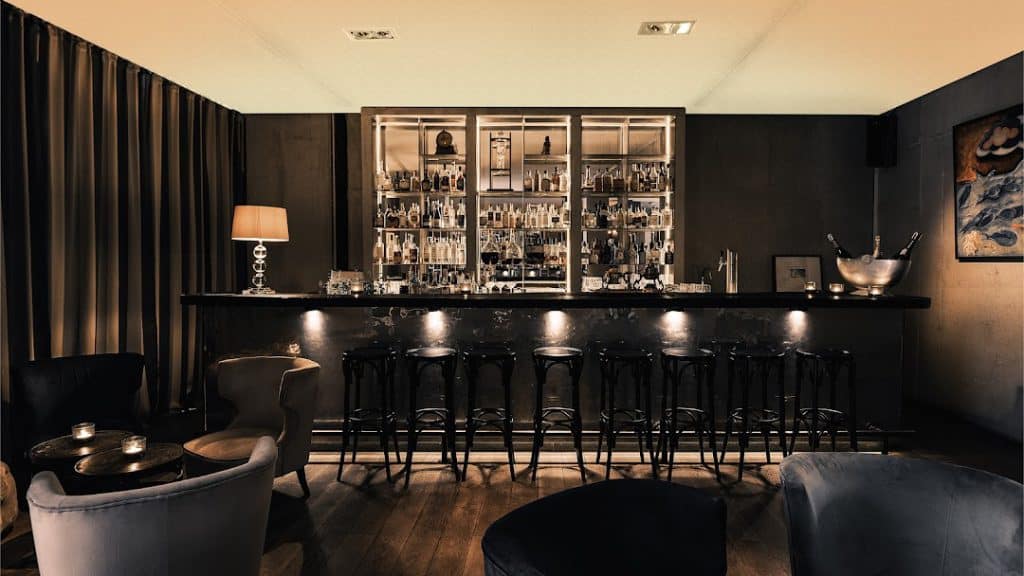 Shiori
Location: Max-Beer-Straße 13, 10119 Berlin, Germany
Aside from visiting amazing attractions, one of the nicest things to do in Berlin is to eat delicious food. When in need of Japanese food, the city has a restaurant ready to serve its delicious relative, Shiori.
The city's Japanese restaurant seek to provide both locals and visitors with a flavor of Japan. Shiori offers the chance to experience Japanese culture and cuisine in addition to eating delicious food.
Shiori's interior exudes a Japanese vibe; everything is polished, and they provide an intimate counter-serve restaurant experience, just like in Japan. It is a charming Japanese restaurant that serves tasty Japanese cuisine and a seasonal tasting menu.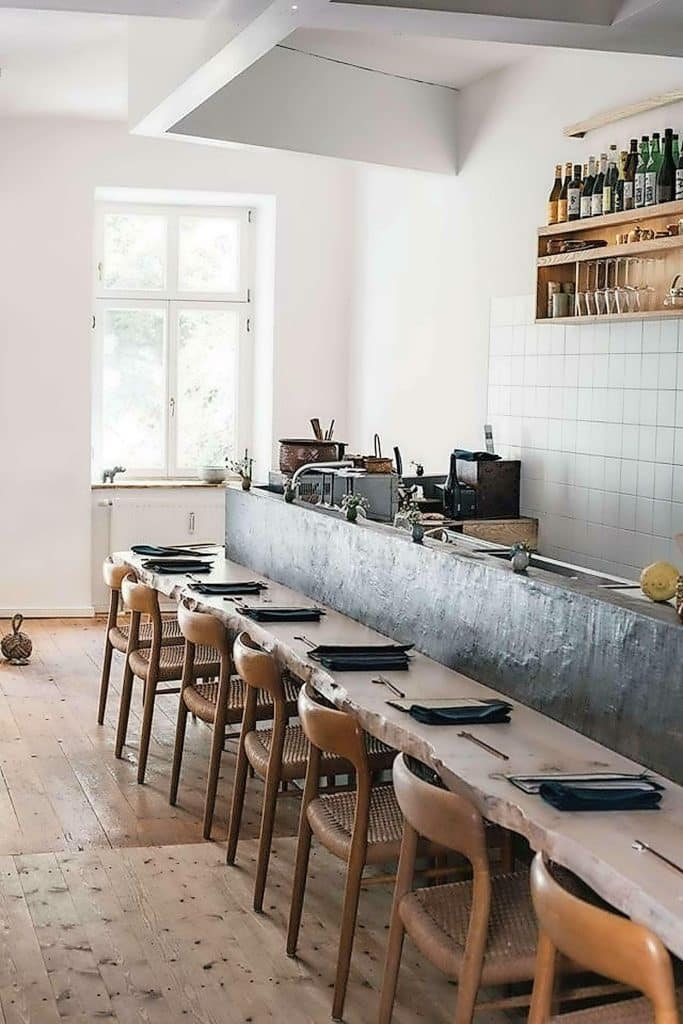 Curry & More Berlin
Location: Grunerstraße 5, 10179 Berlin, Germany
Berlin is a large city full of natural beauty and attractions that keep visitors coming back to different points on the top, which can make you hungry as you explore.
Spectacular places, stopping by Curry & More Berlin is great when you're hungry after exploring some towns. It is a restaurant and a snack bar that serves delectable food.
Want something sweet?
There's no need to worry because Curry & More Berlin serves delectable Berliner. The restaurant is a great spot to pause, unwind, and enjoy delectable food even before beginning to explore the town. It is a place to feel energetic and satisfied at the same time.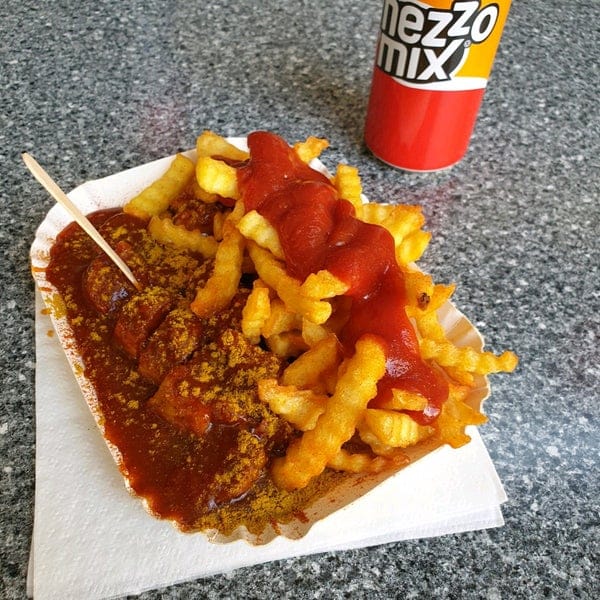 Hackethal's
Location: Pflugstraße 11, 10115 Berlin, Germany
Do you want to try real German food? Hackethal's is one of the Berlin restaurants that serves delectable German cuisine; eating German food before or after touring Berlin will enhance your trip and make it even more enjoyable.
The restaurant is a lovely location to stop on a trip or even after the trip to refuel and sample delectable German cuisine.The restaurant prepares and serves German favorites like wurst and sauerkraut.
Along with excellent entrees like pork medallions and sausages, Hackethal's also serves its own house-brewed beer. The restaurant also offered desserts such as chocolate pastries, apple strudels, and Berliner.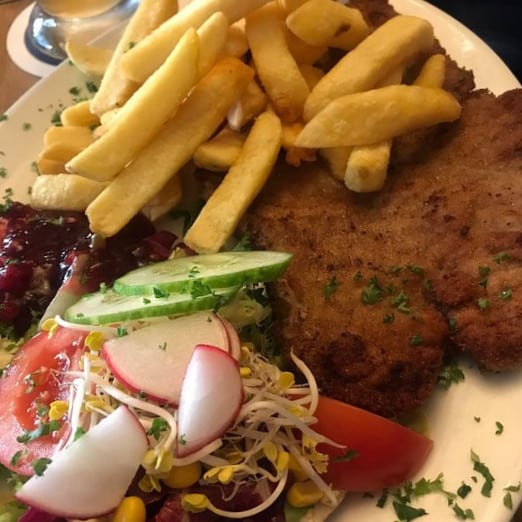 Restaurant Facil
Location: Potsdamer Straße 3, 10785 Berlin, Germany
Do you want to enjoy exquisite dining? One of the top eateries in Berlin that allows outside dining is Restaurant Facil. The eatery is regarded as the city's center for gastronomic culture at Potsdamer Platz. It is an intriguing restaurant with two Michelin stars. An honor that demonstrates what a fantastic restaurant it is.
It is located inside a hotel in Berlin with a minimalist atmosphere, a purist design aesthetic, big glass windows, and outside dining.
The eatery is a fantastic place to have dinner. Restaurant Facil has a romantic, lively, and welcoming atmosphere. Customers can eat outside at this location while being surrounded by bamboo trees.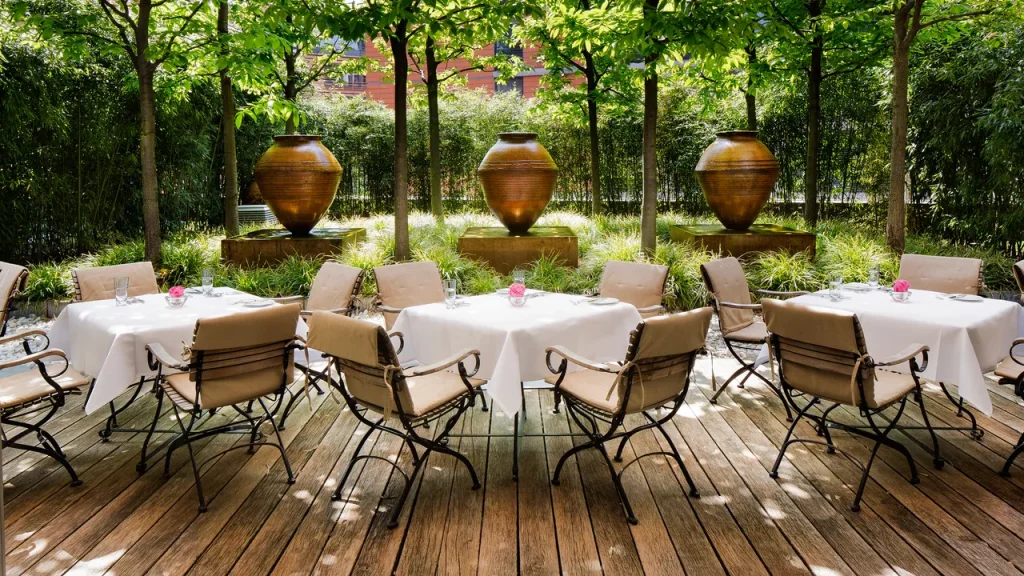 Schneider
Location: Dunckerstraße 69, 10437 Berlin, Germany
Berlin's Schneider, often known as Schneider food, is a charming restaurant worth checking out, especially if you're in the mood for some delectable cuisine.
The restaurant offers a wide selection of delectable meals, including seafood, poultry, beef, and desserts. The restaurant is accessible to those who are hungry after visiting the city because it is close to some tourist attractions in the town.
The restaurant provides delivery and takeout, which is useful for travelers who are exhausted and prefer to order dinner and relax in their lodgings rather than leave them. Schneider's menu is broken down into 5 categories: sandwiches, salads, main dishes, desserts, and beverages.
Schneider is a restaurant that offers outdoor seating in addition to indoor, takeout, and delivery options.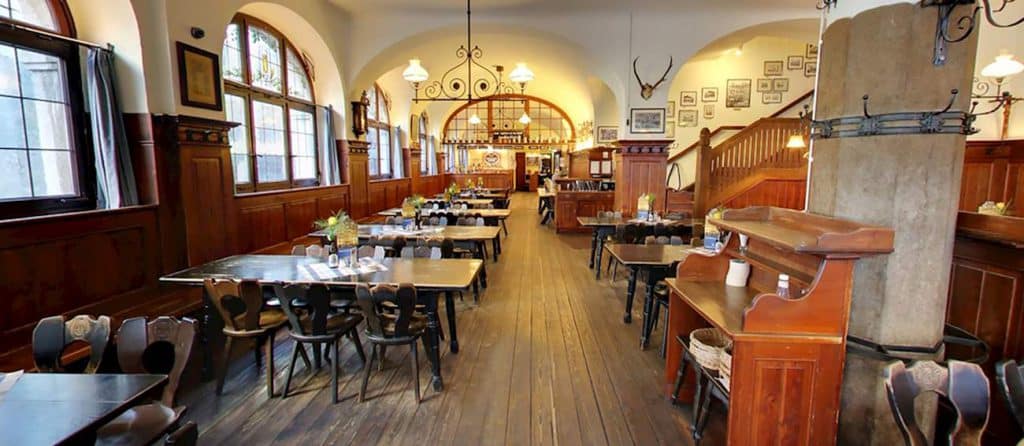 Olivenberg
Location: Prenzlauer Allee 216, 10405 Berlin, Germany
Olivenberg offers Middle Eastern cuisine to both locals and tourists. It is a wonderful restaurant in Berlin and one of the eateries in the city that provides delectable cuisine that shouldn't be disregarded. Customers who are vegetarians will find the restaurant's cuisine convenient.
The restaurant's menu features a selection of delectable dishes from Middle Eastern nations.
One of the restaurants that offers a different flavor and delicacy to broaden one's appetite is Olivenberg. It is a quick-stop restaurant with convenient access to Berlin's stunning attractions.
While in Berlin, the restaurant offers opportunities to sample Middle Eastern food without leaving the city. Olivenberg offers a distinctive eating experience in the neighborhood with its cuisine, ambiance, interior design, and service.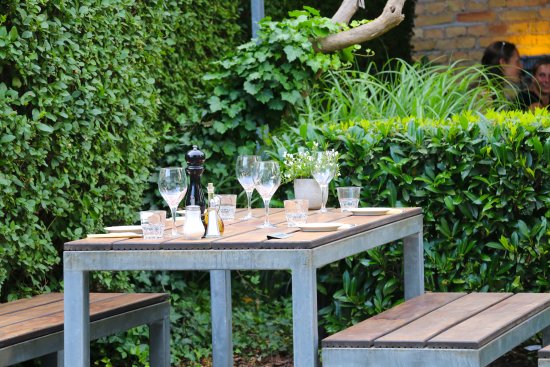 Restaurant Paris Moskau
Location: Alt-Moabit 141, 10557 Berlin, Germany
Beautiful fine-dining Restaurant Paris Moskau prepares and serves delectable French, German, and Russian cuisine.
The eatery is among Berlin's top restaurants to check out and is the perfect place to enjoy a wonderful night. A trip to the restaurant makes for a special experience in Berlin.
It is housed in a historic timber-framed building with a second floor, a garden terrace, and is surrounded by wonderful works of art. With its extensive menu and foreign offerings, Restaurant Paris Moskau transforms into a fascinating and magnificent dining experience that visitors shouldn't miss. With its mix of menus, it gives its guests the chance to experience both superb food and exotic cuisine while visiting Berlin.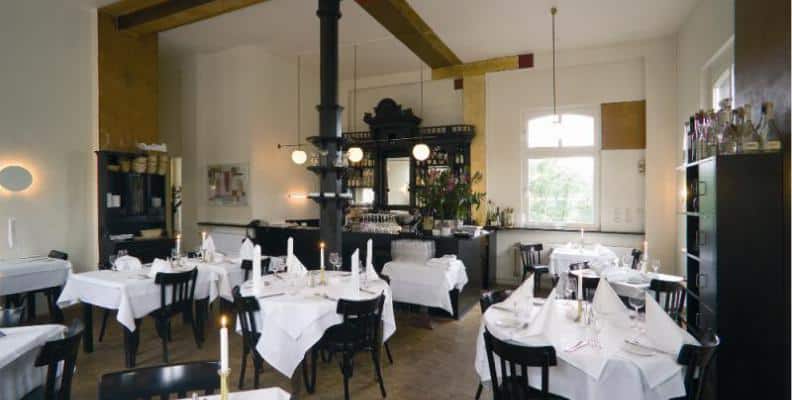 Berlin's vibrant culinary scene offers a plethora of dining options that cater to every palate and preference. From trendy street food markets to Michelin-starred establishments, the best restaurants in Berlin deliver exceptional culinary experiences. Whether you're seeking traditional German cuisine with a modern twist, international flavors from around the globe, or innovative vegan and vegetarian offerings, Berlin has it all.
With its dynamic atmosphere and diverse range of culinary talents, the city continues to captivate food enthusiasts and redefine gastronomic boundaries. Exploring the best restaurants in Berlin is an invitation to embark on a culinary journey that will leave you with lasting memories and a deep appreciation for the city's vibrant dining culture.
Do you believe there are any other outstanding restaurants in Berlin? Leave a comment and let us know!