About Serbia…
Serbia's main and largest city is Belgrade, with a population of roughly 1.7 million. Since the beginning of its habitation, some 10,000 years ago, Belgrade, or its Slavic moniker "Beograd," meaning the "white city," has belonged to many different countries and conquerors. Belgrade has been the scene of 115 conflicts and has been destroyed 44 times because of its ideal location at the confluence of the Sava and Danube rivers and the border between Western and Eastern Europe.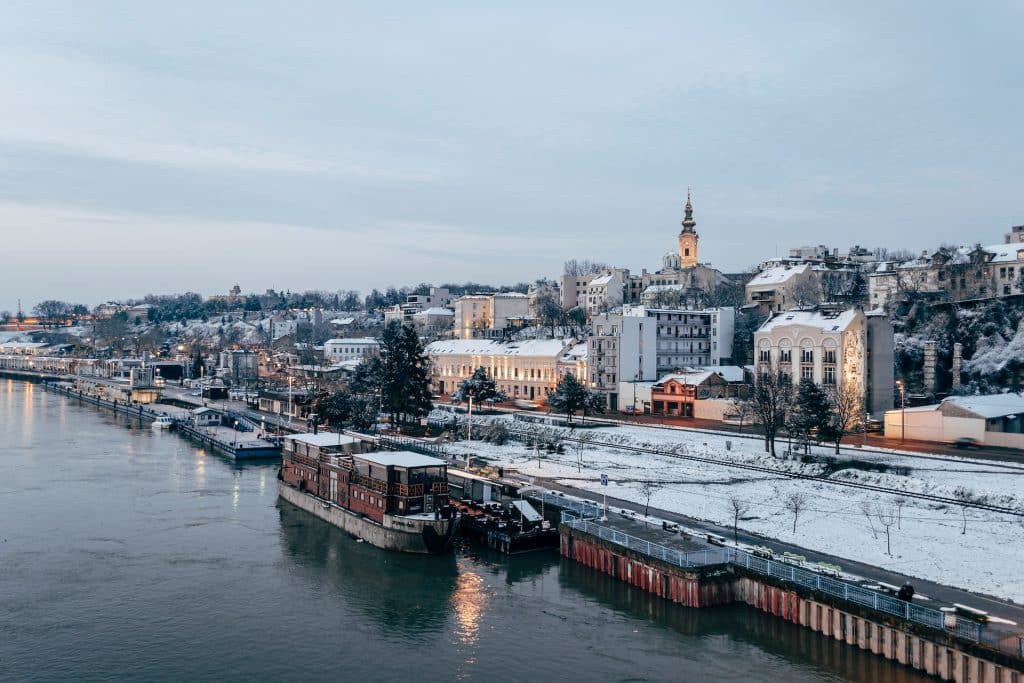 An interesting fact about Serbia…
Amazingly, the word "vampire" has Serbian roots. The term "vampire" first originated in other languages when Austrian authorities discovered that locals in the northern part of Serbia were digging the dead out and reviving them, calling them "vampires." These monsters are part of Serbian folklore alongside veelas and bauks.
Serbia's best luxury hotels to stay in:
Hilton Belgrade
At Hilton Belgrade, experience world-class service and star treatment.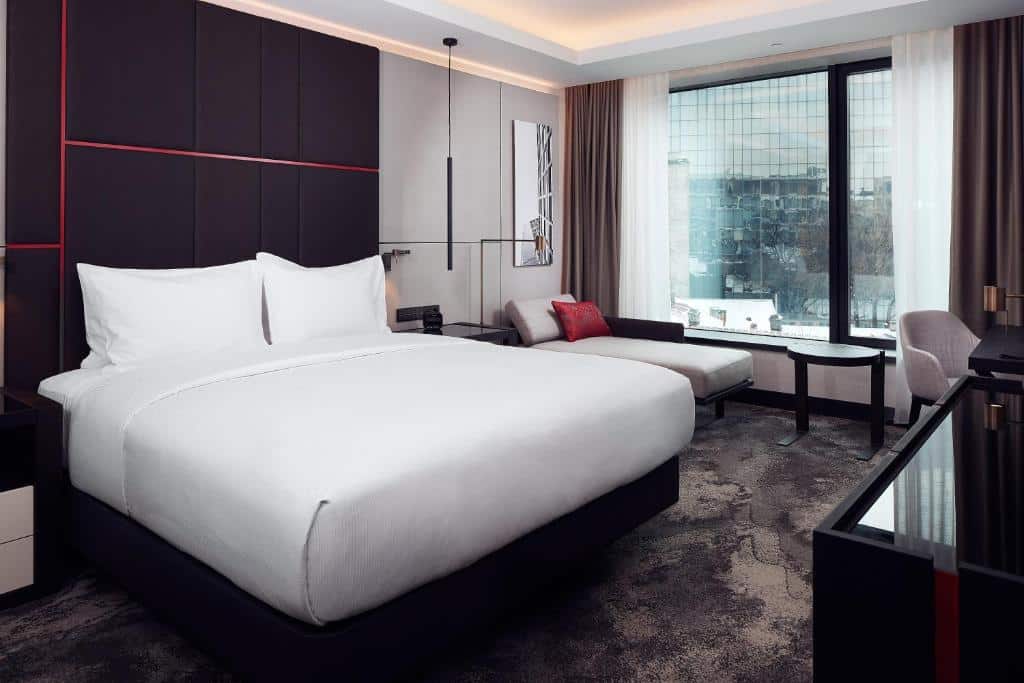 Why stay in this hotel?
Slavija Square and St. Sava Temple are both within walking distance of Hilton Belgrade, which has a rooftop lounge and a restaurant with city views.
Visitors are welcome to use the thermal bath, sauna, and Turkish bath in the Living Well Health Club's spa and wellness facilities.
The large rooms have a desk, a flat-screen cable TV, and air conditioning.
Each unit includes a fridge and a kettle, and some also include a kitchenette. There is a walk-in shower and a hairdryer in the private bathrooms.
There are complimentary toiletries available.
There are a number of stores, restaurants, galleries, and museums nearby.
Trg Republike Belgrade is 1.5 kilometers from Hilton Belgrade, while Kalemegdan is 2 kilometers distant.
Belgrade Hilton is 19 kilometers from Nikola Tesla Airport.
There is a parking facility at the hotel as well as a vehicle rental option.
Radisson Collection Hotel, Old Mill Belgrade
The hotel holds Serbia's first Green Key Certificate.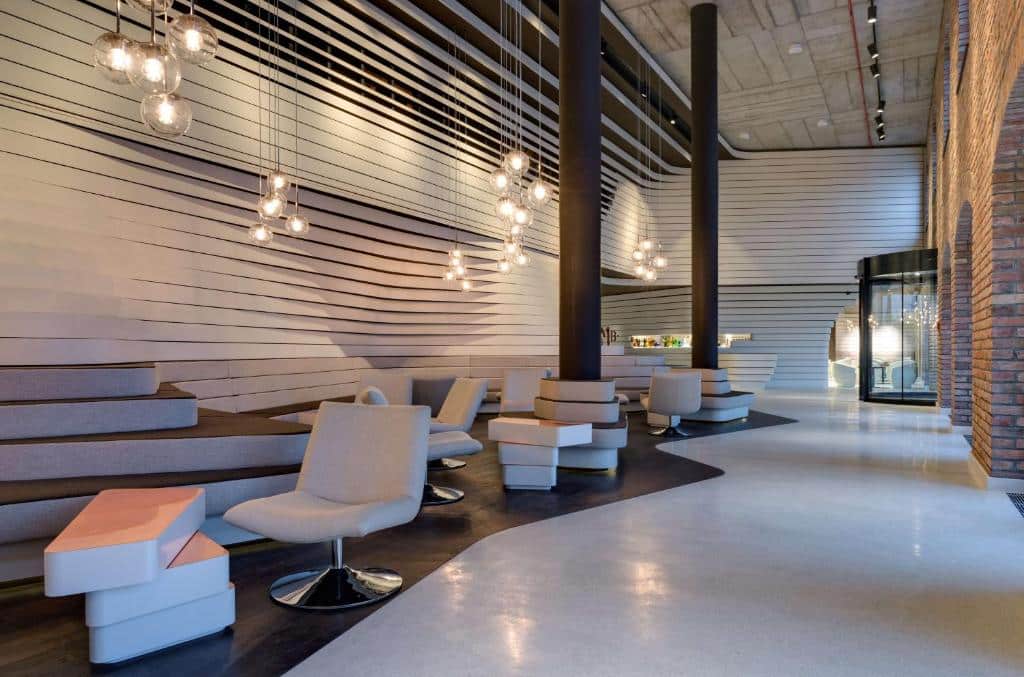 Why stay in this hotel?
The Radisson Collection Hotel, Old Mill Belgrade provides a sauna and a fitness center, both of which are free of charge, and is situated in Belgrade, about 2.5 kilometers from the city's main Republic Square.
There is free Wi-Fi available all across the place.
Floor-to-ceiling windows, luxury furniture, and personal climate controls are all features of the chic rooms. Some apartments include a coffee maker.
The bathrooms include either a bath or a shower, a hairdryer, and complimentary toiletries.
A wide variety of Balkan specialties and libations are offered in the hotel's OMB Restaurant & Bar, which also has a patio.
The executive lounge provides a place for work and meetings, along with light refreshments and drinks.
Square Nine Hotel, Belgrade
The Leading Hotels of The World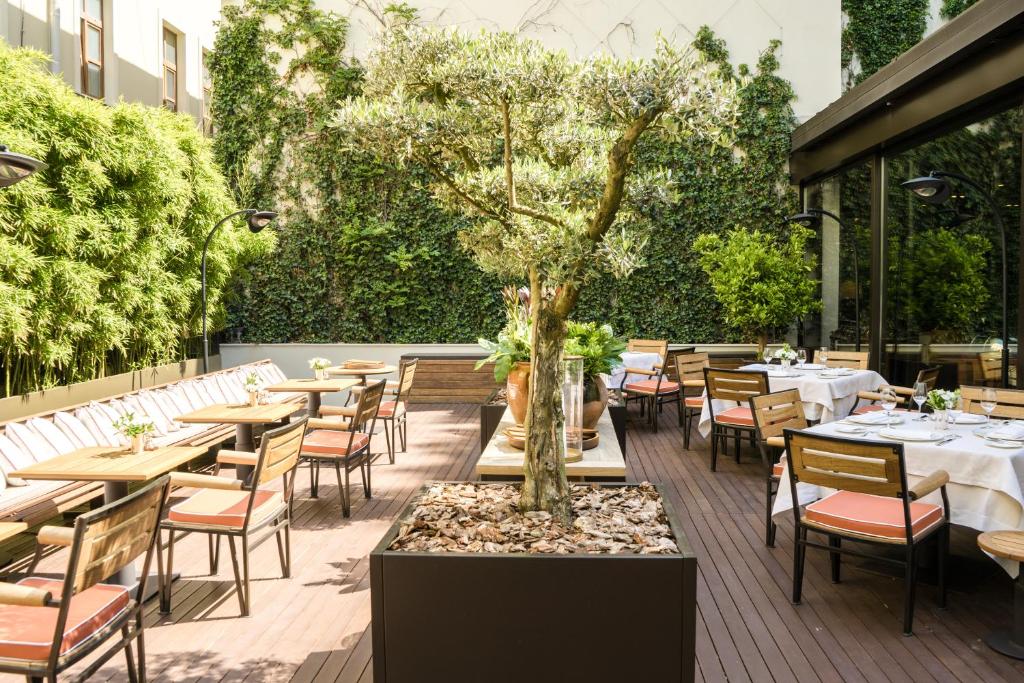 Why stay in this hotel?
In the heart of Belgrade, 50 meters from the Kneza Mihailova pedestrian zone and 100 meters from the Kalemegdan Fortress, stands the opulent Square Nine Hotel.
Modernly equipped accommodations, a Square Nine Spa & Wellness center, and free Wi-Fi are all offered throughout the resort.
Each lodging apartment has wood flooring and wall paneling, plush Treca de Paris beds, Pratesi linens, and antique and modern furniture.
Each room has a mini bar, satellite TV, and a Nespresso coffee maker in addition to Hermes toiletries.
The Square, the hotel's fine dining establishment, is situated on the ground level and offers contemporary European cuisine.
On the seventh story is the Japanese restaurant with a rooftop.
Hotel Villa Gospava
Get world-class service and star treatment at Hotel Villa Gospava.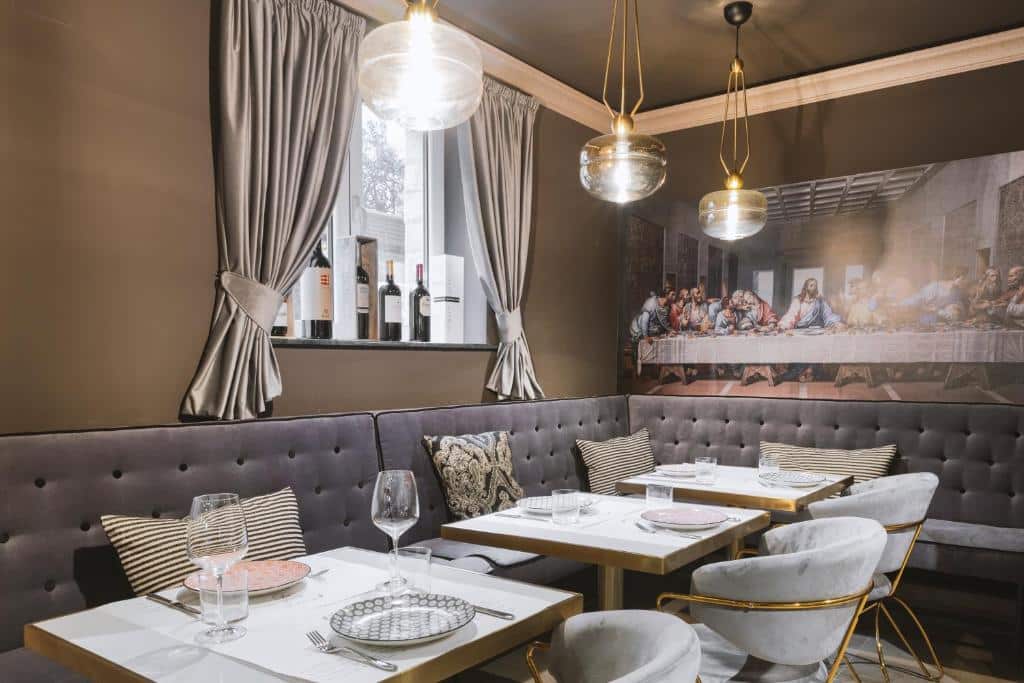 Why stay in this hotel?
Villa Gospava is a lodging option featuring a restaurant, free private parking, a bar, and a terrace in Belgrade, 3 kilometers from Splavovi.
Belgrade's Republic Square is 2.5 km away, the Belgrade Fair is 800 m away, and the Temple of Saint Sava is 2.7 km away from the property.
The lodging has a sauna, room service, and free Wi-Fi access throughout the building.
The rooms are furnished with a desk, a kettle, a shower, a hairdryer, and a TV with satellite channels. The motel rooms are equipped with seating areas.
A breakfast à la carte is available for guests at Villa Gospava.
Ada Ciganlija is 3.3 kilometers away from the lodging, while Belgrade Arena is 3.7 km away. Nikola Tesla Airport in Belgrade is 16 kilometers from Villa Gospava.
Falkensteiner Hotel Belgrade
The Executive Lounge offers breathtaking views of Belgrade's Old Town.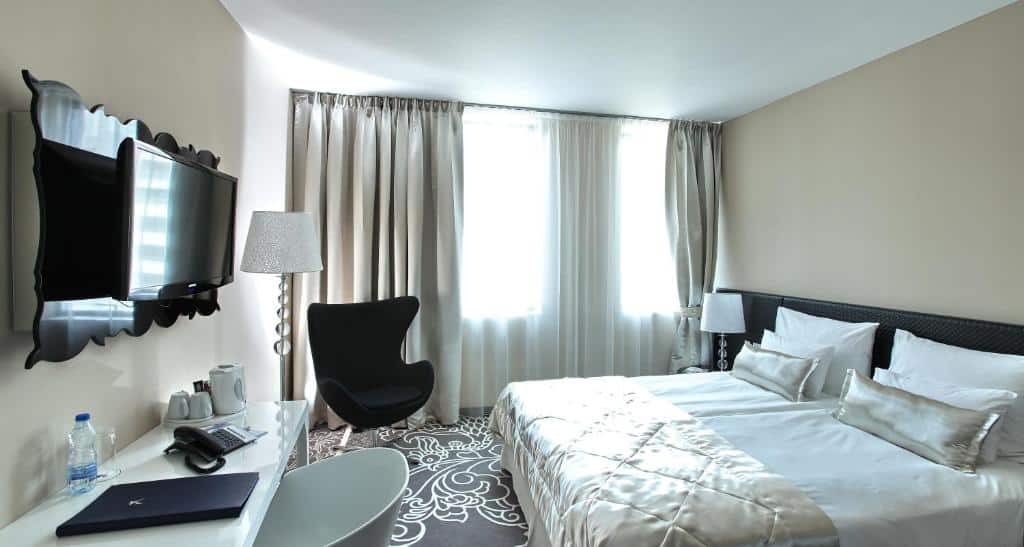 Why stay in this hotel?
In a bustling area of the city close to the business sector of Belgrade, the Falkensteiner Hotel Belgrade offers complimentary Wi-Fi and an attractive restaurant. 800 meters distant is the Danube Promenade, home to a number of nightclubs; 1.5 kilometers away is Belgrade Arena.
Each of the chicly furnished rooms has a seating area and an LCD TV mounted on the wall.
The bathroom has a modern aesthetic.
Additionally, there are conference rooms and an executive lounge available.
The distance to the center of Belgrade is about 5 kilometers.
Buses run frequently and directly to the location, leaving from a nearby bus stop.
The center of the city offers access to well-known attractions including the Kalemegdan Fortress, Knez Mihailova Street, and the artistic Skadarlija District.
The distance to Nikola Tesla International Airport is 15 kilometers.
While staying in this beautiful land, make lots of memories! Here's our Top 15 Places to visit in Serbia for your guide!
Best beachfront hotels
The top oceanfront hotels in Belgrade, Serbia, are listed on our list. I hope you like it. We believe it to be among the greatest of its kind.
ArkaBarka 2- Floating Dream Apartments
Highlights:
Breakfast in bed. ArkaBarka 2 – Floating Dream Apartments is situated in Belgrade and is situated on a boat with a view of the Danube river. Visitors can unwind in the sauna, grab a drink at the bar on the waterfront patio, or sit in the vibrantly furnished lobby.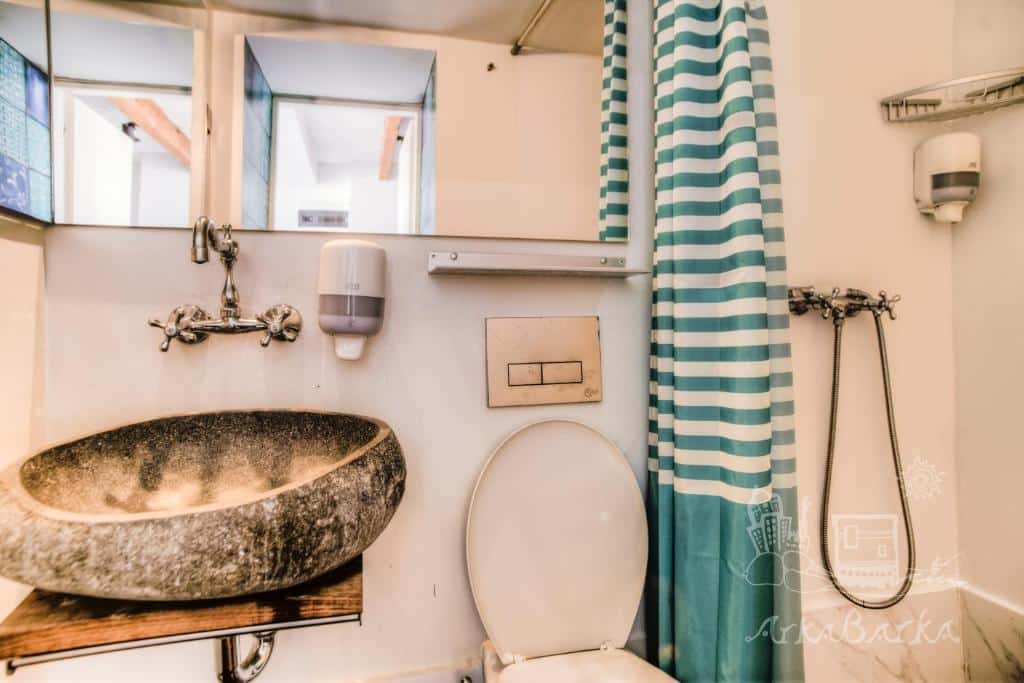 Joy 5 Hotel & SPA
Highlights:
Wonderful property with cozy spaces. Sept. 2021 marks the opening. Joy 5 Hotel & SPA provides 4-star lodging in Belgrade and boasts a terrace, a restaurant, and a bar while being located 1.8 kilometers from Belgrade Arena. This four-star hotel provides space for storing bags.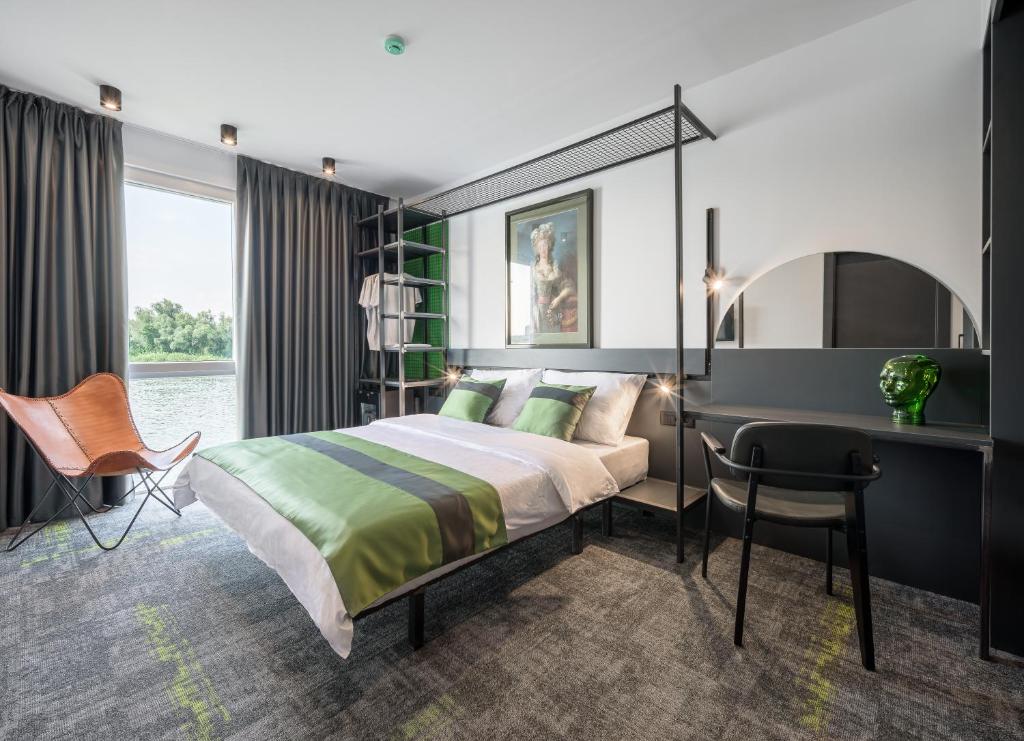 Villa Tower Gardos
Highlights:
Charming hotel. Belgrade's Villa Tower Gardos offers air-conditioned lodging with free Wi-Fi and access to a patio, while being located 4.8 kilometers from Belgrade Arena. A balcony, a seating area, a satellite flat-screen TV, a fully functional kitchen with a fridge and an oven, and a private bathroom with a shower and free amenities are all available to visitors at the aparthotel.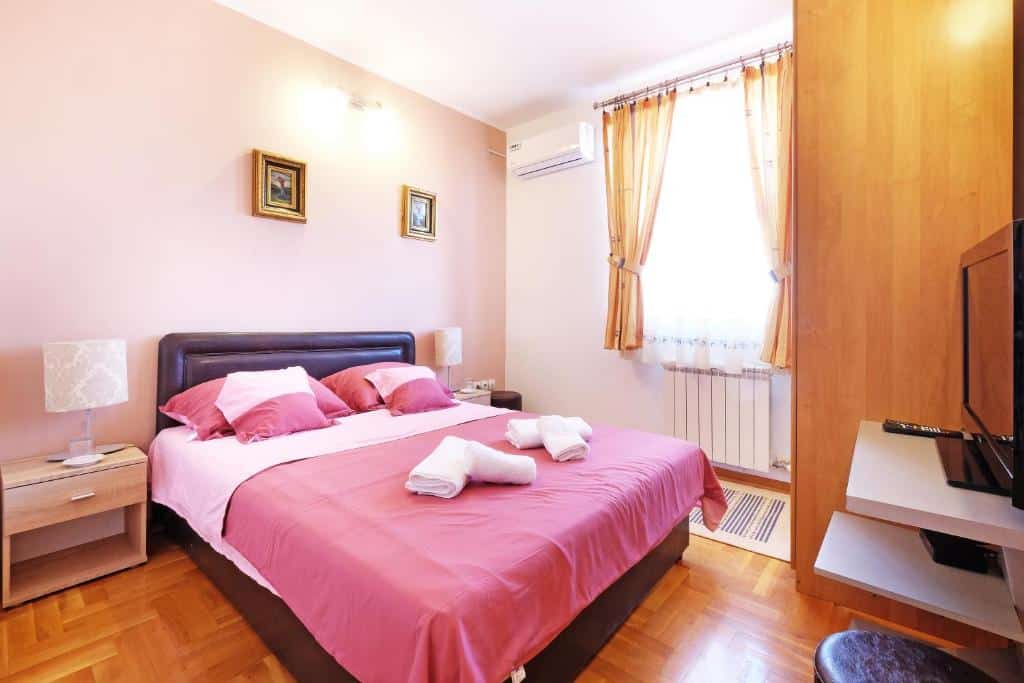 Side One Design Hotel Garni
Highlights:
The Garni Side One Design Hotel is situated on the Danube Promenade in the Zemun neighborhood of Belgrade, 3 km from the city center, and features an à la carte restaurant and a lounge bar. It offers well-furnished rooms with cable TV, air conditioning, and a flat-screen.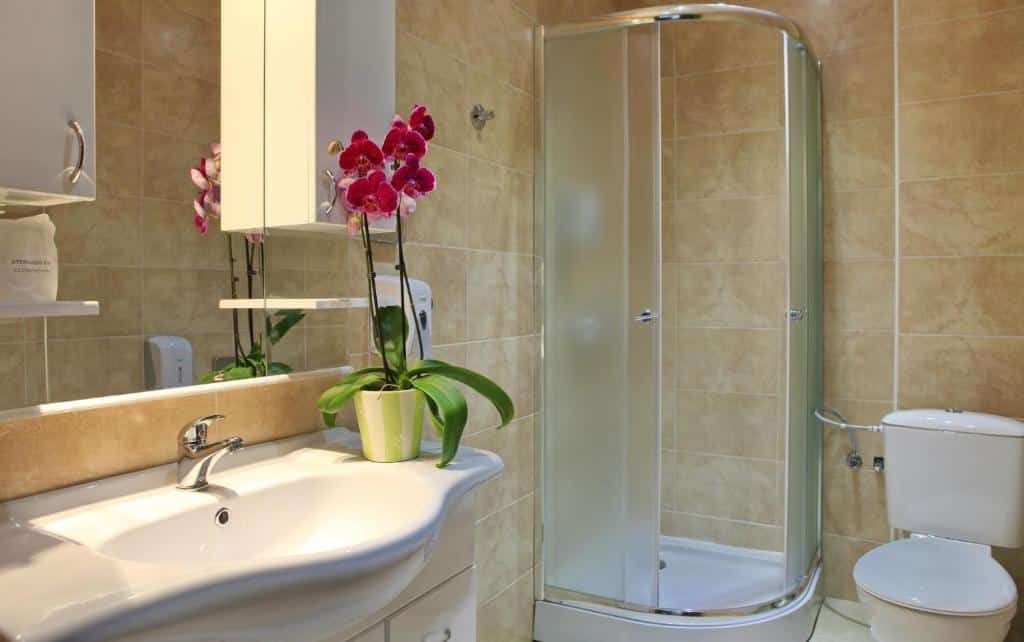 B&B Botel Charlie
Highlights:
Breakfast in bed. Along the oceanfront. Super cozy. On the banks of the Danube in Belgrade, there is a barge called Bed & Breakfast Botel Charlie. It offers tastefully decorated rooms with free Wi-Fi that have views of the river and Great War Island.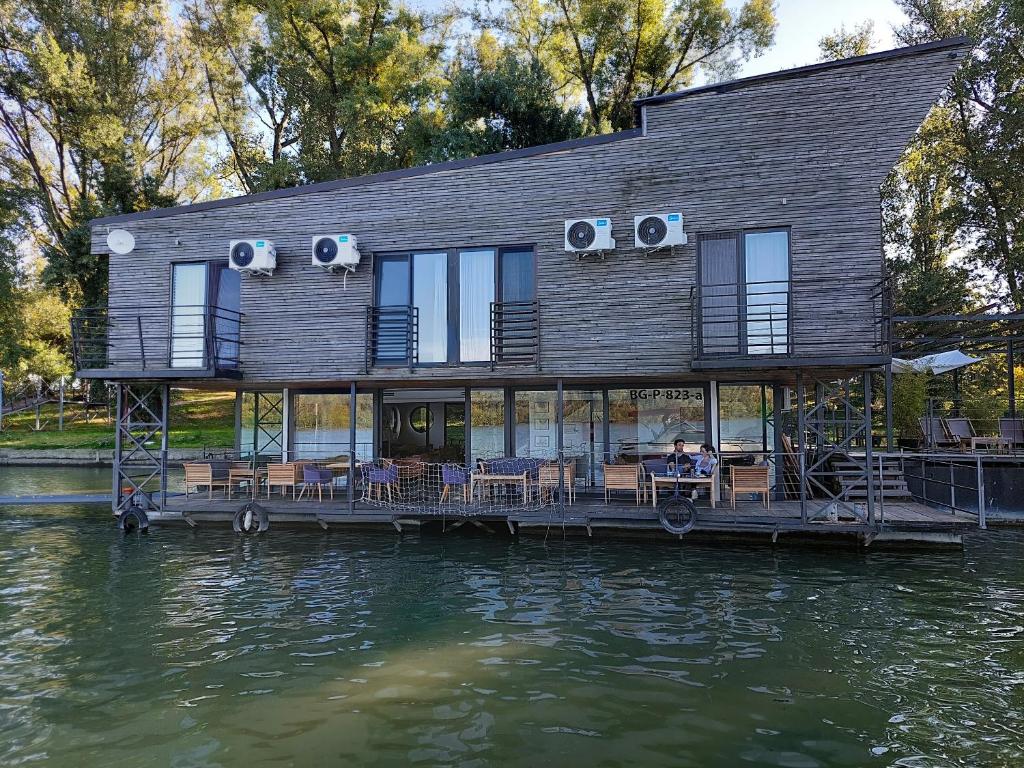 Queen's Astoria Design Hotel
Highlights:
The distinctively designed Queen's Astoria Design Hotel is furnished in traditional style and is located right in the center of Belgrade. There is free Wi-Fi available.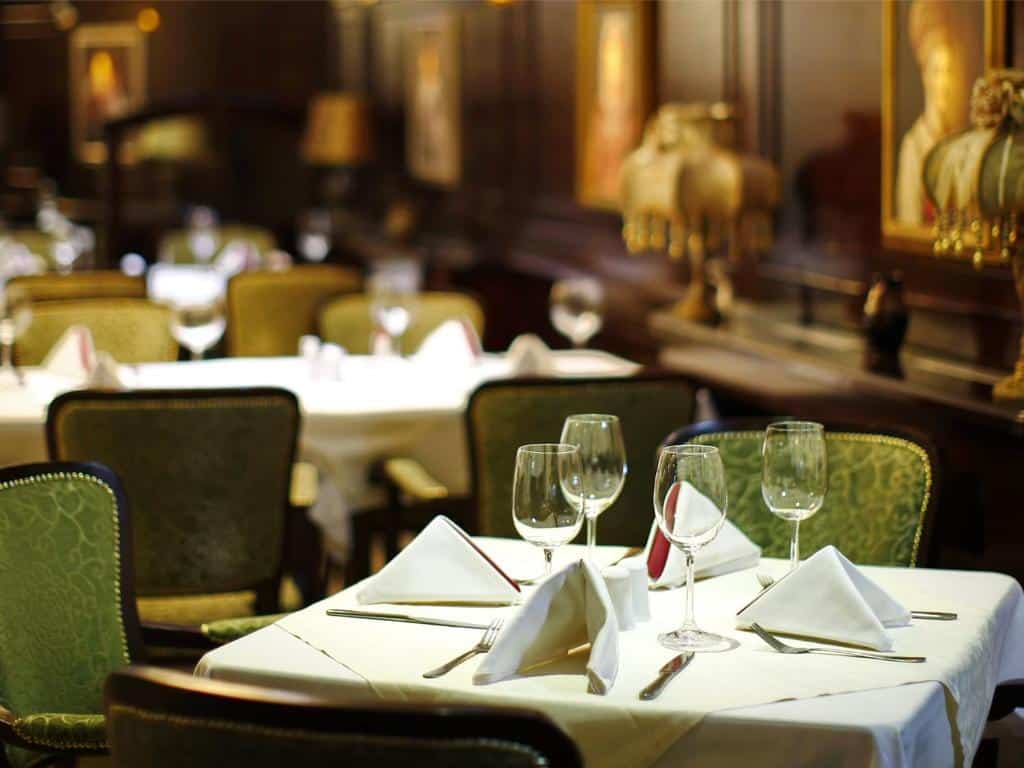 Best budget hotels to stay in Belgrade:
Serbia is quite inexpensive when compared to other European nations. Food, services, and lodging are all available at extremely affordable costs.
Garni Hotel Mint
Best offers:
Belgrade's Hotel Mint is situated 2 kilometers from the city's historic center and 600 meters from the fairgrounds.
It provides air-conditioned, modern rooms with no-cost Wi-Fi. Within 300 meters of the hotel are Hyde Park and a few food establishments.
It is 800 meters from the Belgrade Center Train Station.
You'll find a minibar, a wardrobe, and a seating area in each of these rooms.
Private bathrooms include a bath or shower, a hairdryer, and bathrobes. Bed linen, a desk, and a safe deposit box are extras.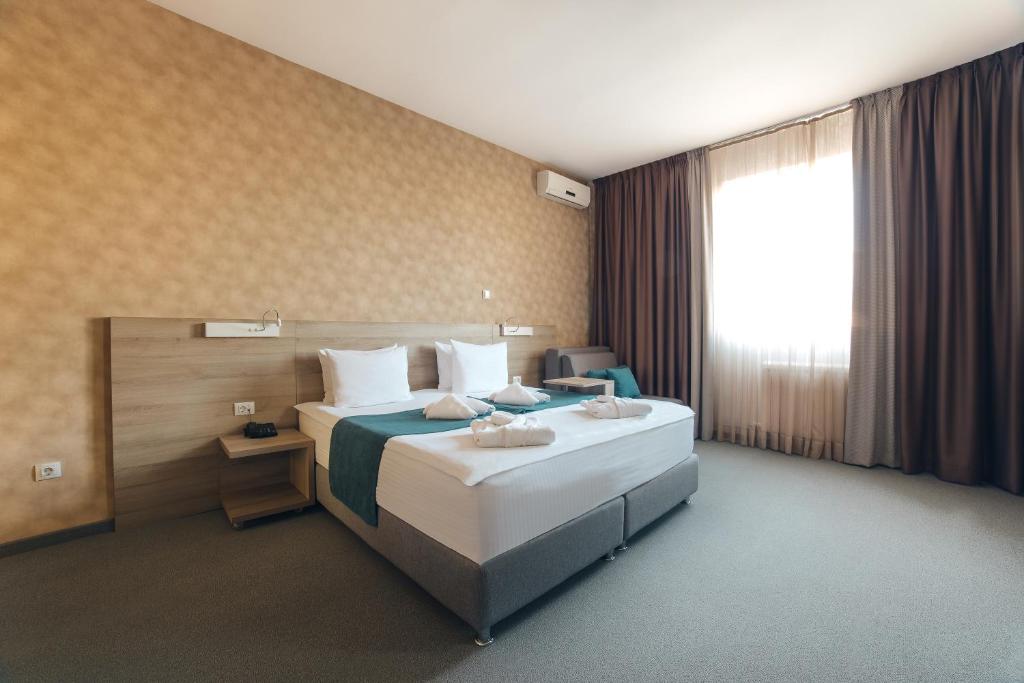 Swan
Best offers:
The 4-star inn has air-conditioned rooms with free Wi-Fi and a private bathroom, as well as a terrace. There are balconies with river views in a few of the hotel's rooms.
The guest house's guest rooms come with flat-screen TVs. A kitchenette with a refrigerator, an oven, and a microwave is available in some rooms.
Swan provides lodging with four stars and a hot tub.
The distance between the lodging and Belgrade Train Station and Fair is 7.3 kilometers and 7.5 km, respectively. Six kilometers from Swan lies Belgrade Nikola Tesla Airport, and the hotel provides a fee-based airport shuttle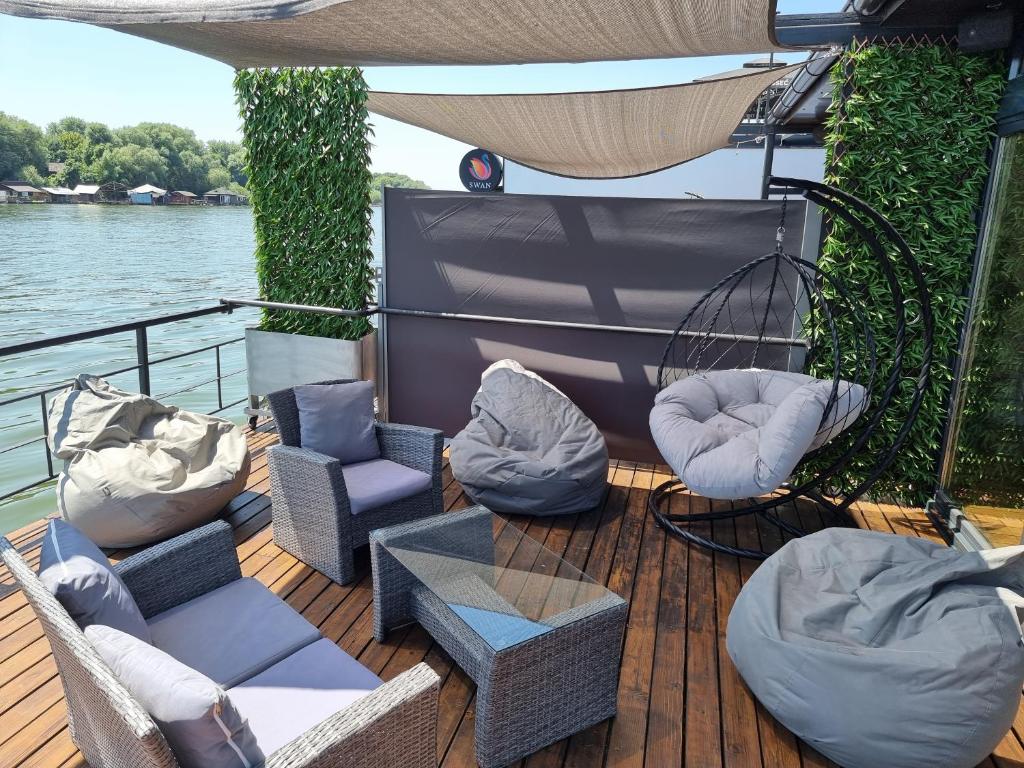 Boutique Hotel Museum
Best offers:
The hotel's guest rooms are each furnished with a flat-screen TV and a seating space. A kettle is provided in each room at the boutique hotel Museum, and some accommodations have city views.
The hotel offers desks and air conditioning in every room.
Every morning, a breakfast buffet is offered at the Boutique Hotel Museum.
The hotel also provides a free afternoon snack every day at the restaurant.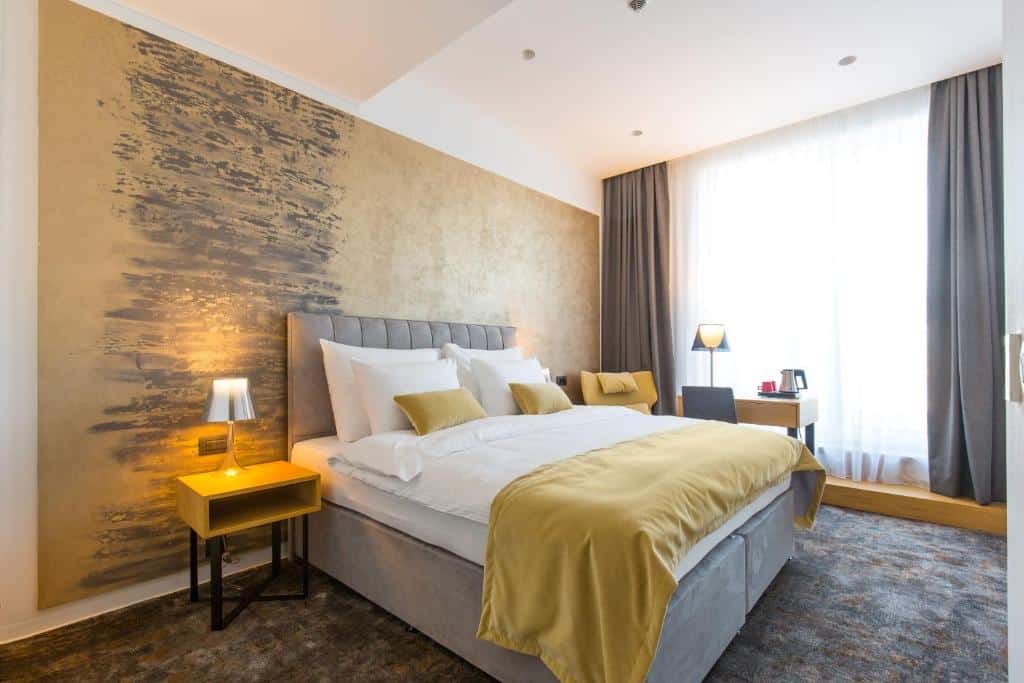 Hostel Sova-Novi sad
Best offers:
If you want to have a family-friendly vacation at an extraordinary price, Hostel Sova is a perfect choice.
It is close to Novi Sad's city center, where there are a number of eateries, bars, and museums.
Guests can use the complimentary TVs, computers, and Wi-Fi throughout the entire resort. The distance to the Danube River is less than 500 meters.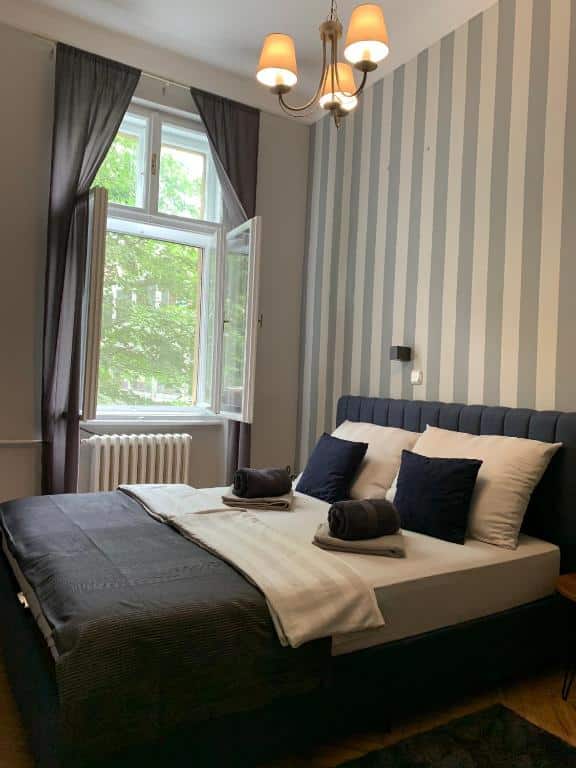 Apartments Pia -Subotica
Best offers:
A few kilometers from Szeged, in the heart of Subotica, lie the Apartments Pia.
The apartments include a TV, and some also have a terrace, dining room, and kitchen with a fridge.
There are several apartments, so whether you choose this one or another, it's a good idea to make sure the place provides the amenities you require.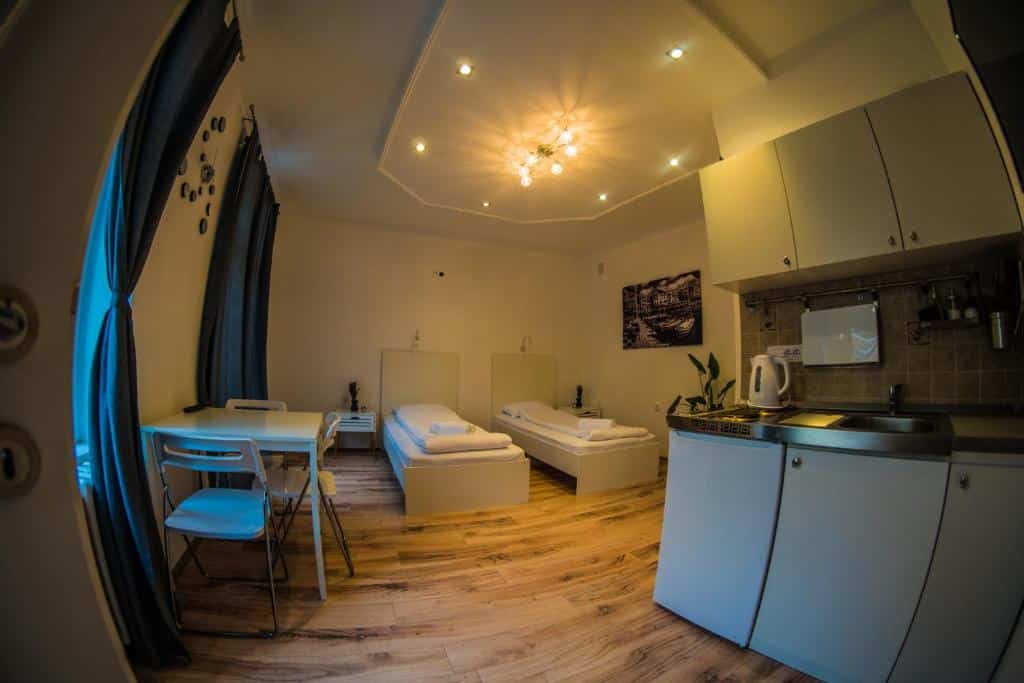 Let us know in the comments below if you wish to suggest hotels that you had great experiences at during your stay in Belgrade, Serbia.