Palermo is a fantastic starting point for seeing Sicily, and many fascinating locations are accessible as day trips from the city. Visit the Roman ruins at Solunto, which are positioned above Porticello, a coastal village. Seaside Mondello is another simple day trip that combines a historical fishing hamlet, beaches, and fine dining.
In addition to having a fascinating history and beautiful architecture, Palermo is also an excellent area to hang out, eat, and drink. If you don't mind waiting 20 minutes for the bus, Mondello also has a great beach.
However, keep in mind that during the busiest summer months, this location is extremely packed. Therefore, you must plan carefully and make reservations far in advance if you want to be sure of getting a room at one of the best hotels in Palermo in July or August.
So, here are your options on where to stay in Palermo!
Top Hotels
Principe di Villafranca –  for a romantic get away
Address: Via Giuseppina Turrisi Colonna 4, 90100 Palermo, Italy
is a stylish option in the heart of the action, close to restaurants, pubs, and theaters such as Politeama and Massimo. The 32 guestrooms and suites of the hotel are tastefully decorated with lots of white, parquet flooring, the occasional Sicilian antique, and eye-catching modern art and design accents. In the hotel's public areas, which include a gorgeous lobby, a café, and a library, there are frequently art exhibits on display. The hotel features a bar, a gym, and a charming restaurant with a menu that is typical of Sicily.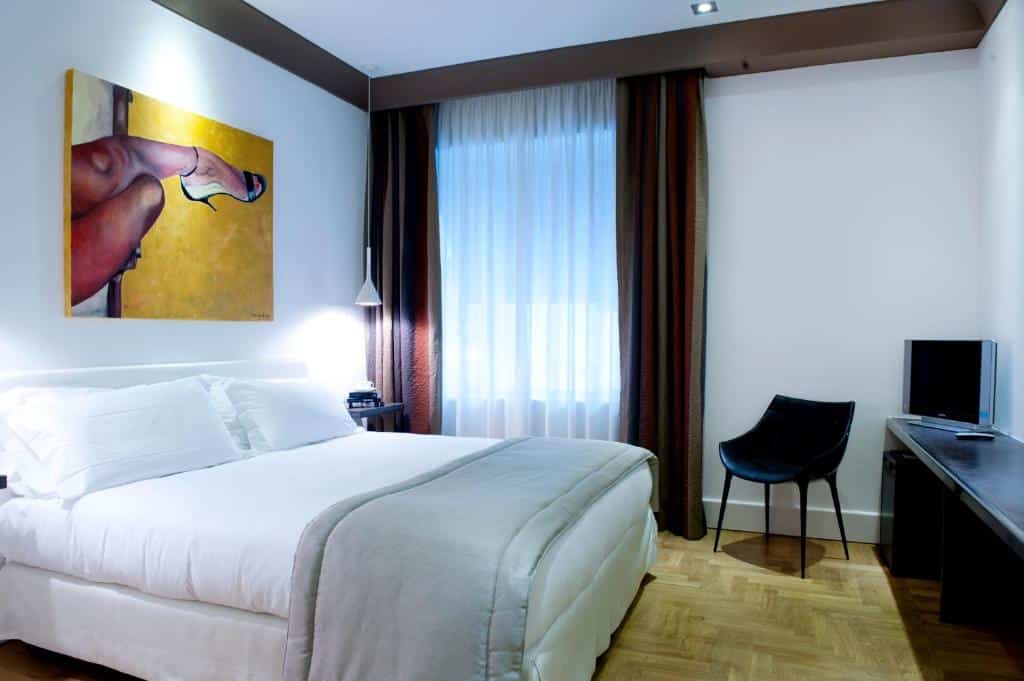 Highlights:
Walking tours are highly recommended. Start at Via Maqueda and Corso Vittorio Emanuel.
Visit the nearby 16th-century catacombs.
Local shops: Visit Ballar Market, which has no restaurants on the premises but is close to several others.
With 9/10 positive reviews.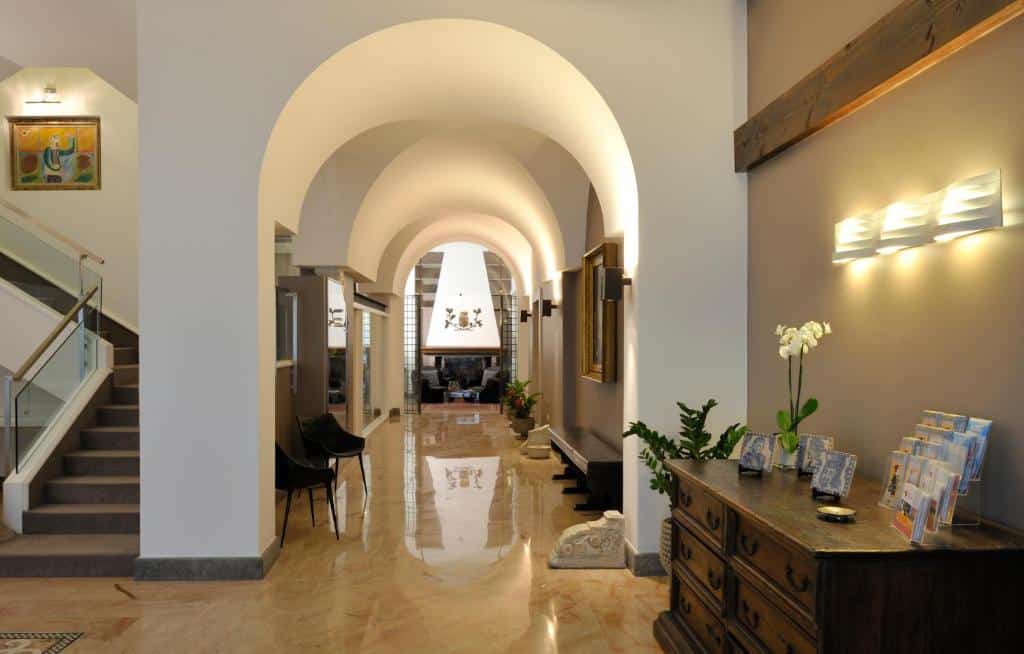 Palazzo Brunaccini
Address: Piazzetta Lucrezia Brunaccini, 10, 90139 Palermo PA, Italy
In the heart of Palermo, this boutique hotel is situated on a charming piazza. The nicest suites offer marble floors, four-poster beds, and private balconies; all rooms are bright and modern, with opulent linens and fine furniture. Visit the chic Da Carlo restaurant for lunch. A grand hotel in Sicily
Highlights:
With plenty of extra living space, the family rooms are a fantastic choice for parents traveling with kids.
The hotel's traditional decor and cozy restaurant make it a charming environment for a romantic getaway for two.
City Style – Housed in a historic building in Palermo's center, this hotel features tons of Sicilian design.
Markets in your neighborhood – Visit the Ballar Market, a nearby fresh produce market, to do some local shopping.
With 8.2 positive reviews.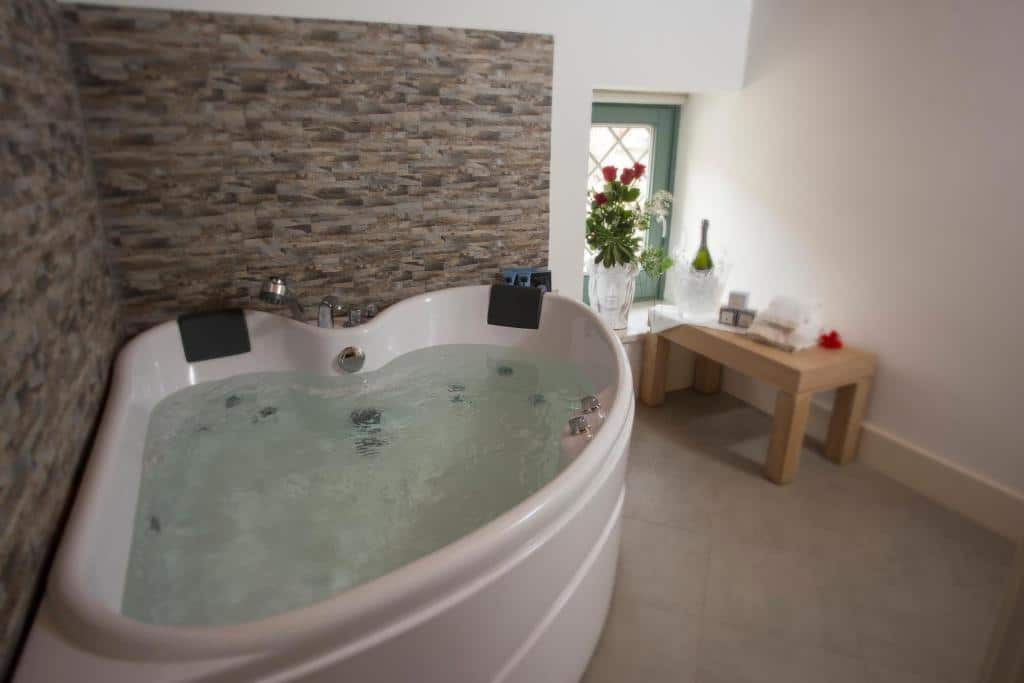 Palazzo Valentino
Address: Via Vittorio Emanuele, 376, 90134 Palermo PA, Italy
This hotel is surrounded by art, history, and culture from the 18th and 19th centuries and is located in a UNESCO World Heritage Site in the heart of the city. Pick one of the apartments if you enjoy having a lot of space. They are all furnished in a contemporary design. Choose one of the rooms or suites instead if you prefer a more historical setting.
The extraordinary encounters that the hotel arranges are among its outstanding features.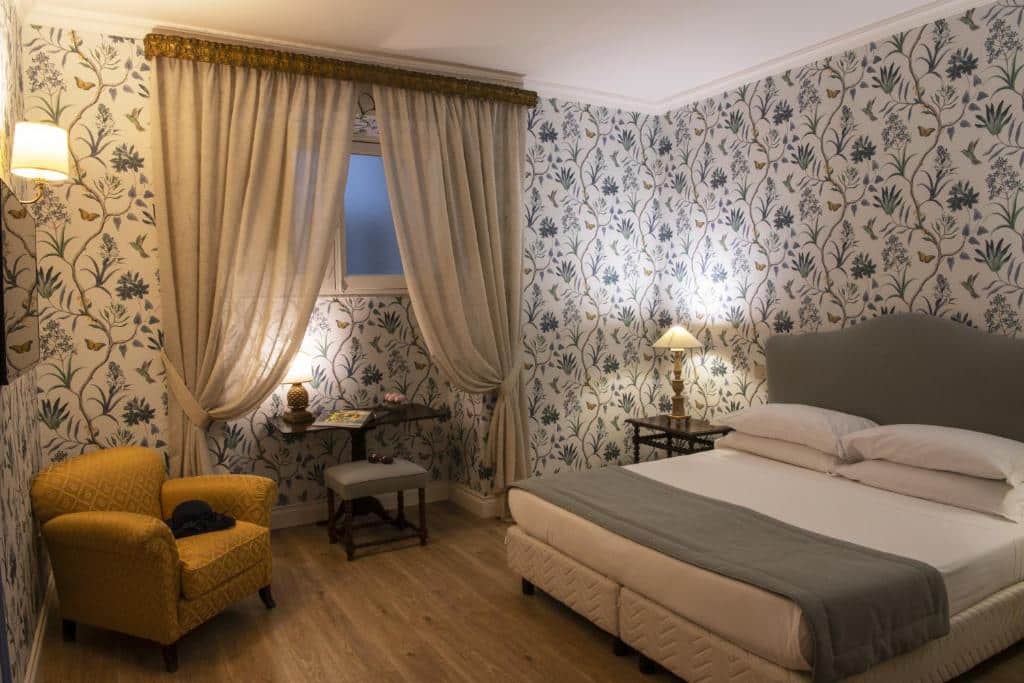 Highlights:
Each apartment is furnished with a fully functional kitchen, a separate living area with a TV, and Wi-Fi.
On the calendar frequently are cooking workshops, galas, and elegant dinners. Even poetry readings and small-scale performances are intended to revive the aristocracy's old cultural society.
With 9.3 positive reviews.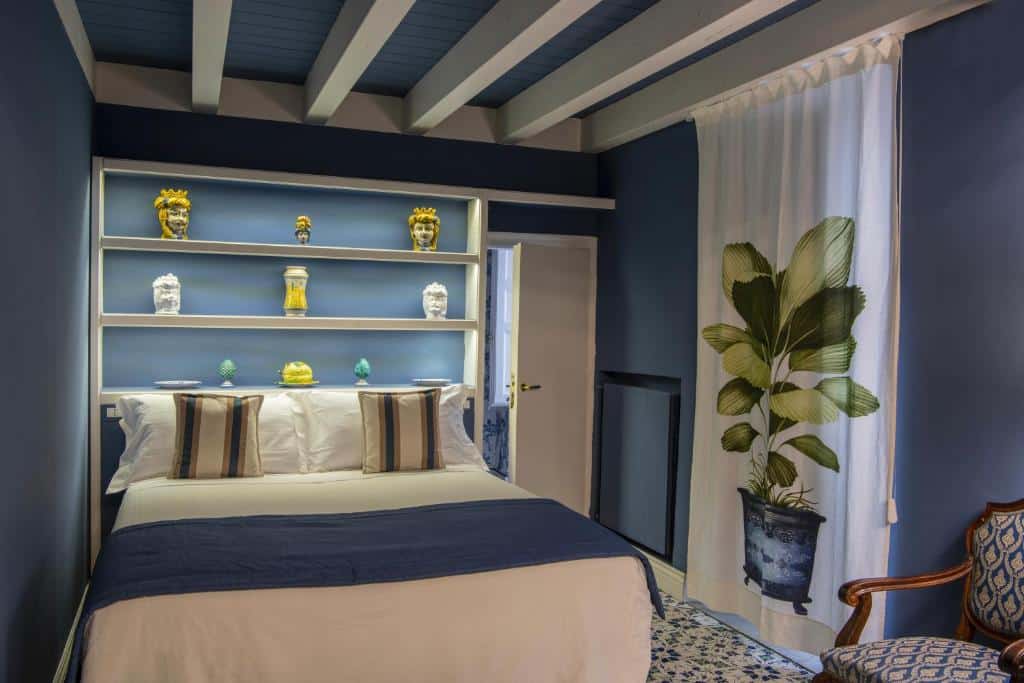 Palazzo Natoli Boutique Hotel
Address: Via Santissimo Salvatore, 6, 90134 Palermo PA, Italy
Wonderful property Charming. Cozy spaces. The Palazzo Natoli Boutique Hotel is a charming lodging option located in Palermo's Albergaria neighborhood. It is just 400 meters from Fontana Pretoria, 400 meters from Palermo Cathedral, and 6 kilometers from Ospedali Riuniti Palermo.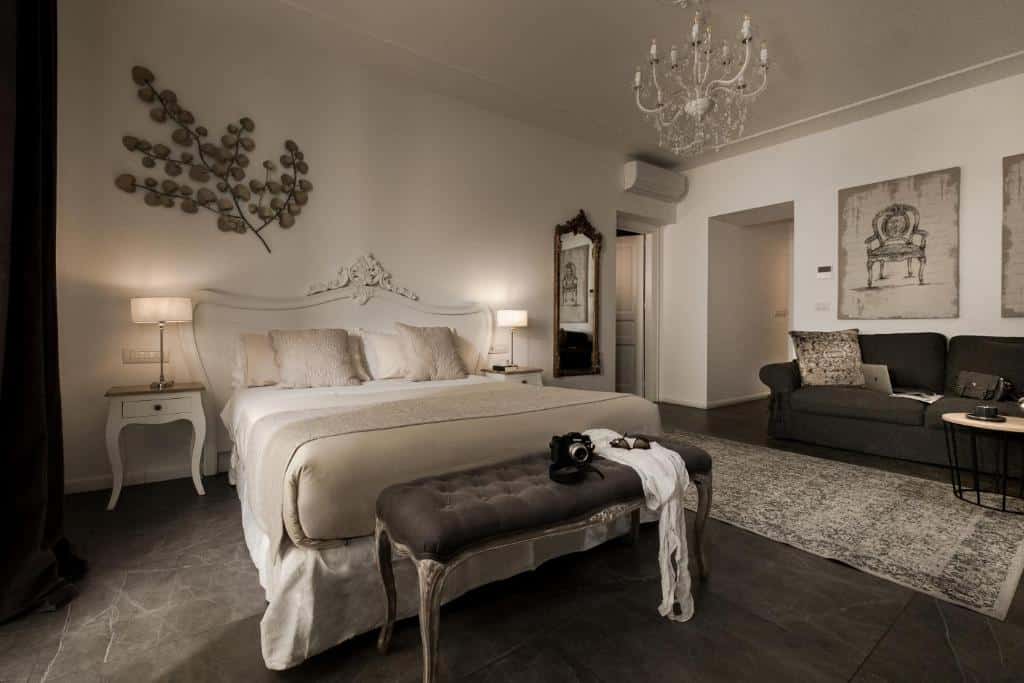 Highlights:
A concierge service and luggage storage are available at this 4-star hotel.
A 24-hour front desk, a shuttle service, room service, and free Wi-Fi are provided by the lodging.
The hotel offers both a continental and buffet breakfast each morning.
The Palazzo Natoli Boutique Hotel is close to Via Maqueda, the Church of the Gesu, and Teatro Massimo, three well-liked attractions. Falcone-Borsellino Airport, which is 34 kilometers away from the lodging, is the closest airport.
With 9.5 positive reviews.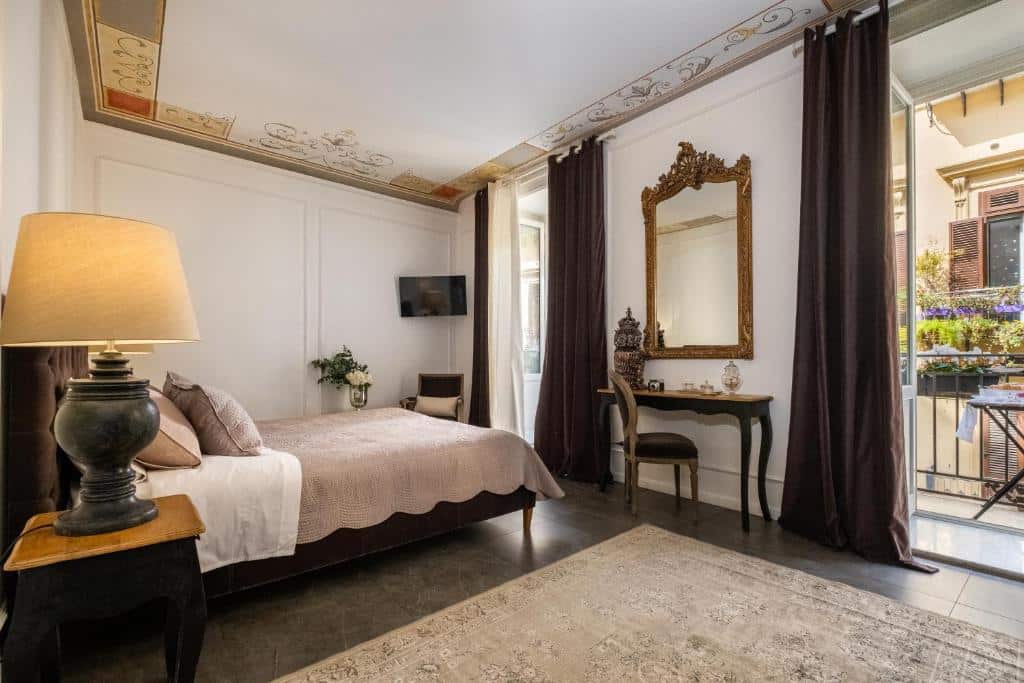 Al Balhara Suites & Spa
Address: 122/B Via Aquino, 90131 Palermo, Italy
It opened in May 2022. Al Balhara Suites & Spa is a hotel with a restaurant, free private parking, a seasonal outdoor pool, and a bar that is located in Palermo, 7.6 kilometers from Palermo Cathedral. Falcone-Borsellino Airport is the closest, and Al Balhara Suites & Spa provides a chargeable airport shuttle service.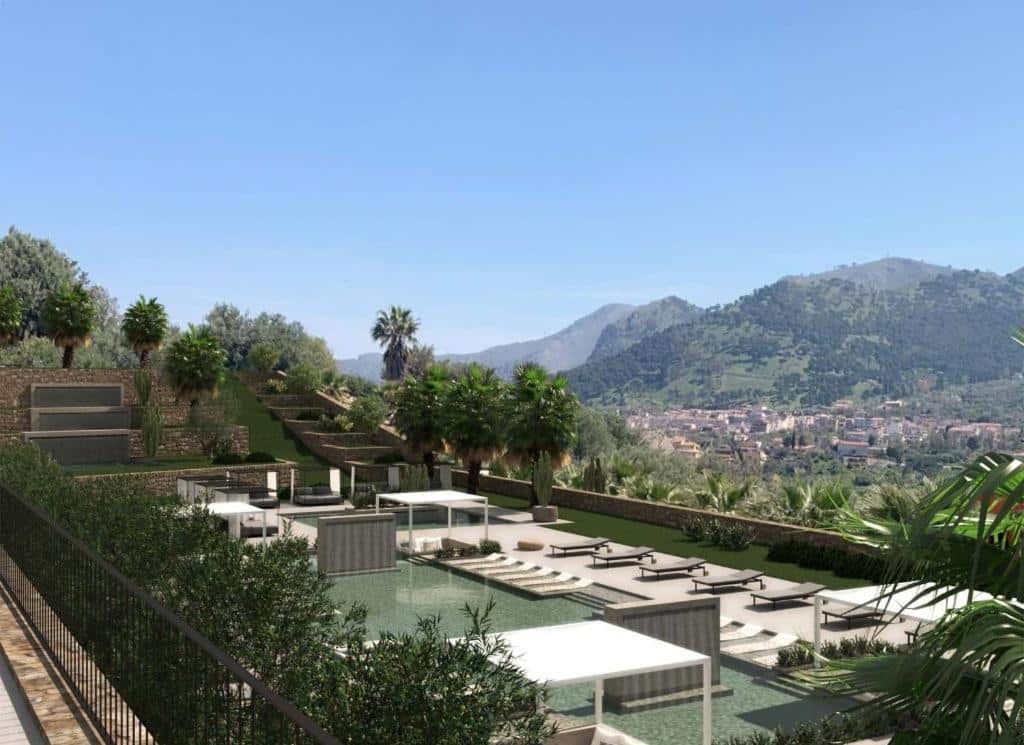 Highlights:
The five-star resort provides air-conditioned rooms with free Wi-Fi and a common lounge.
The 5-star Al Balhara Suites & Spa provides lodging with a hot tub and a patio.
A continental or buffet breakfast is provided by the hotel.
Church of the Gesu is 7.3 kilometers away from the lodging, while Fontana Pretoria is 8.3 kilometers away.
The lodging offers its visitors a 24-hour front desk, room service, and currency exchange.
With 7.7 positive reviews.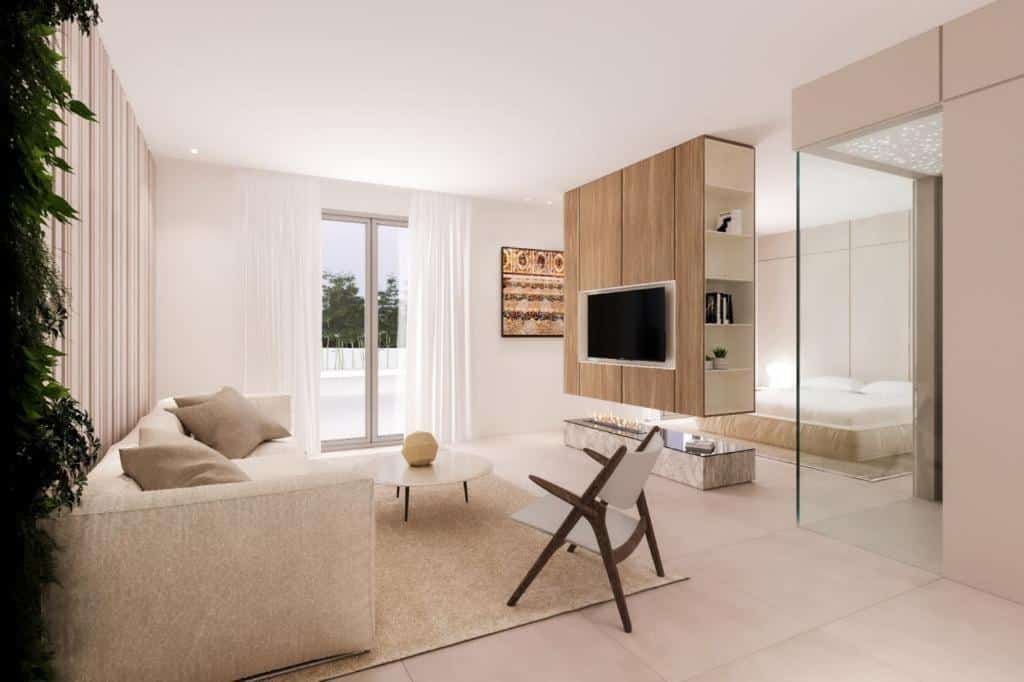 Massimo Plaza Hotel
Address: Via Maqueda, 437, 90133 Palermo PA, Italy
The Massimo Plaza Hotel in Palermo is situated directly in front of the renowned Teatro Massimo and provides uniquely decorated rooms with complimentary Wi-Fi. The reception desk is staffed around the clock by courteous and knowledgeable personnel. A priceless marble staircase with red ammonite fossils serves as the entrance to the hotel.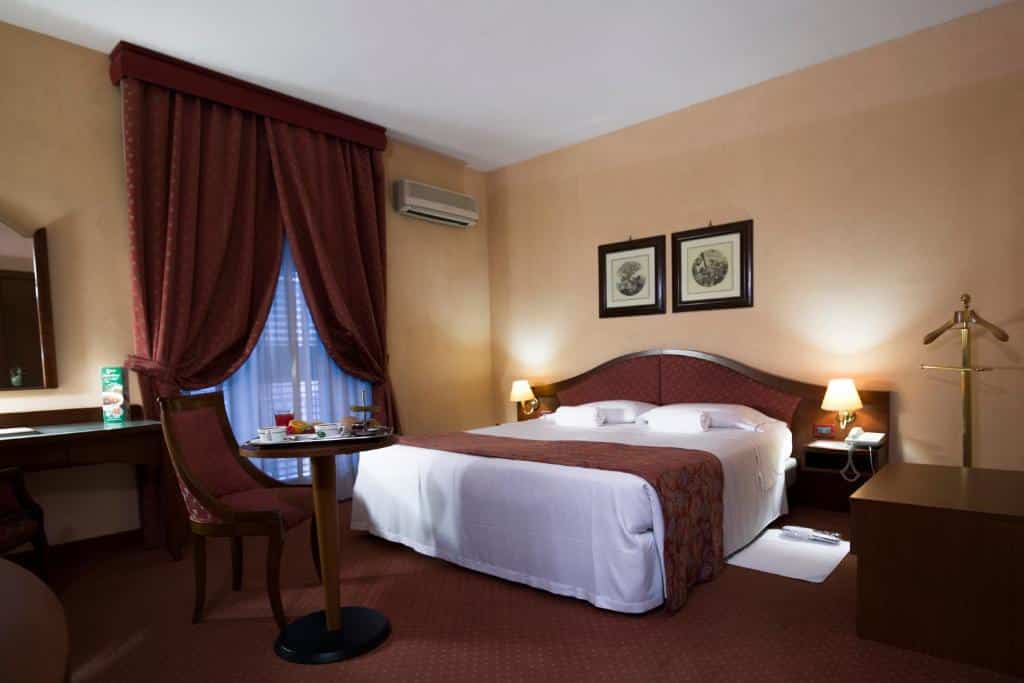 Highlights:
The Massimo Plaza's en suite rooms are all air-conditioned and come with a flat-screen TV with Sky channels, a minibar, and plush bedding and towels.
The Cathedral is 10 minutes away, and Teatro Politeama is 5 minutes away.
A balcony with a theater view is characteristic of some.
You can order gluten-free or other specific dietary alternatives for breakfast, which is served in your room.
With 8.3 positive reviews.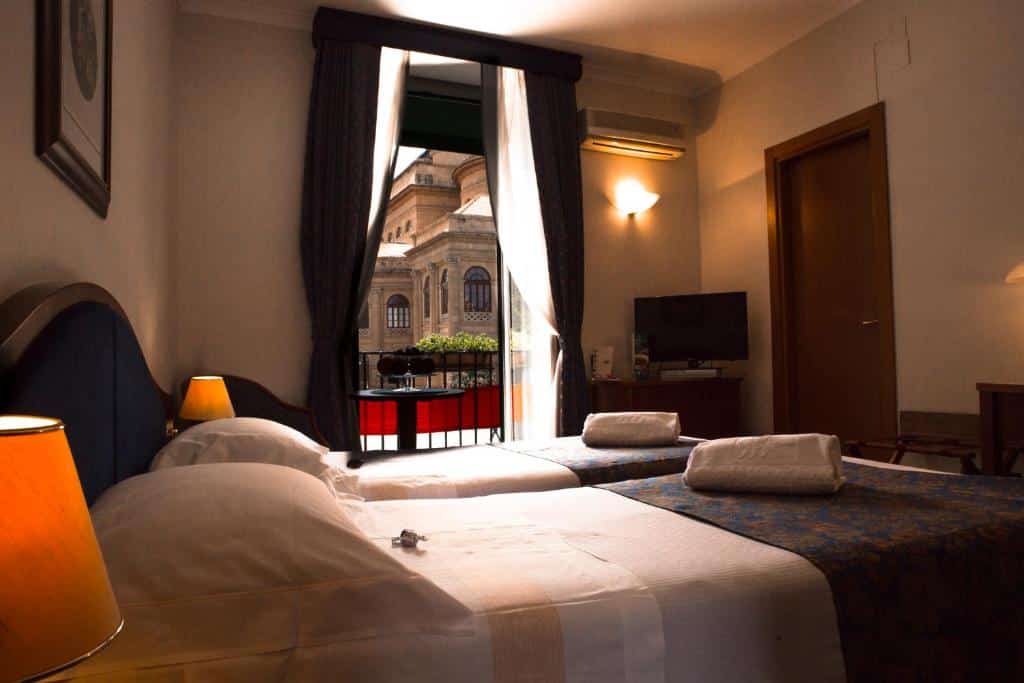 Domìa Boutique Hotel Mondello
Address: 4 Viale Vulcano, 90149 Mondello, Italy
The Doma Boutique Hotel Mondello is a boutique hotel with an outdoor pool, bar, garden, and free Wi-Fi. It is situated in Mondello, 1.6 kilometers from the beach and 2.6 kilometers from Ombelico del Mondo—Addaura Beach.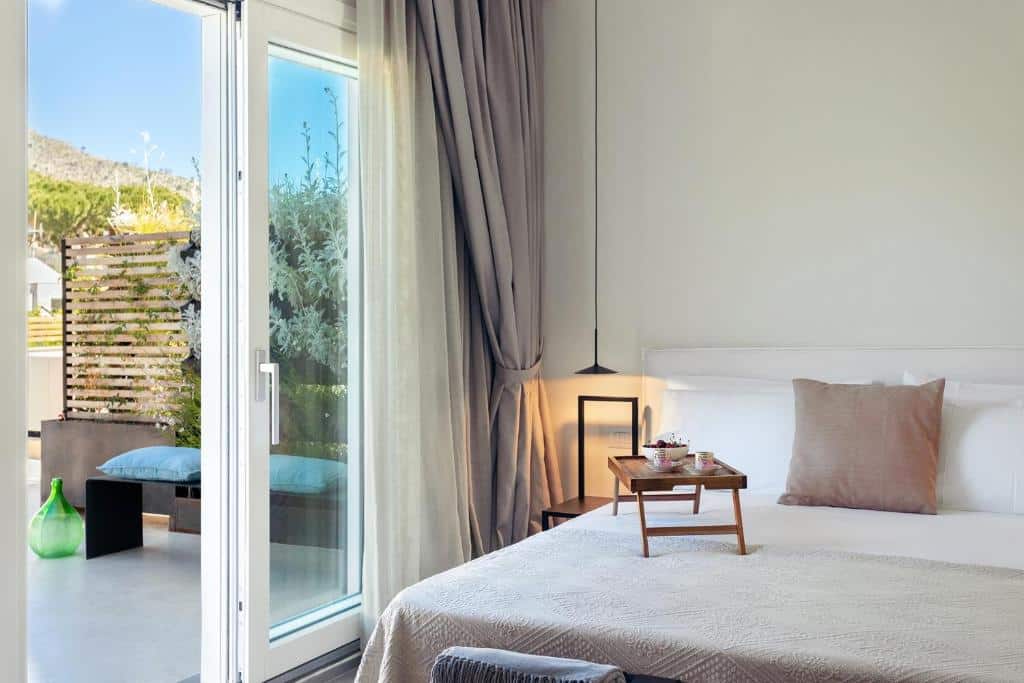 Highlights:
This establishment offers family rooms together with a deck for visitors.
The hotel offers its visitors a front desk that is open around the clock, room service, and luggage storage.
With 9.7 positive reviews.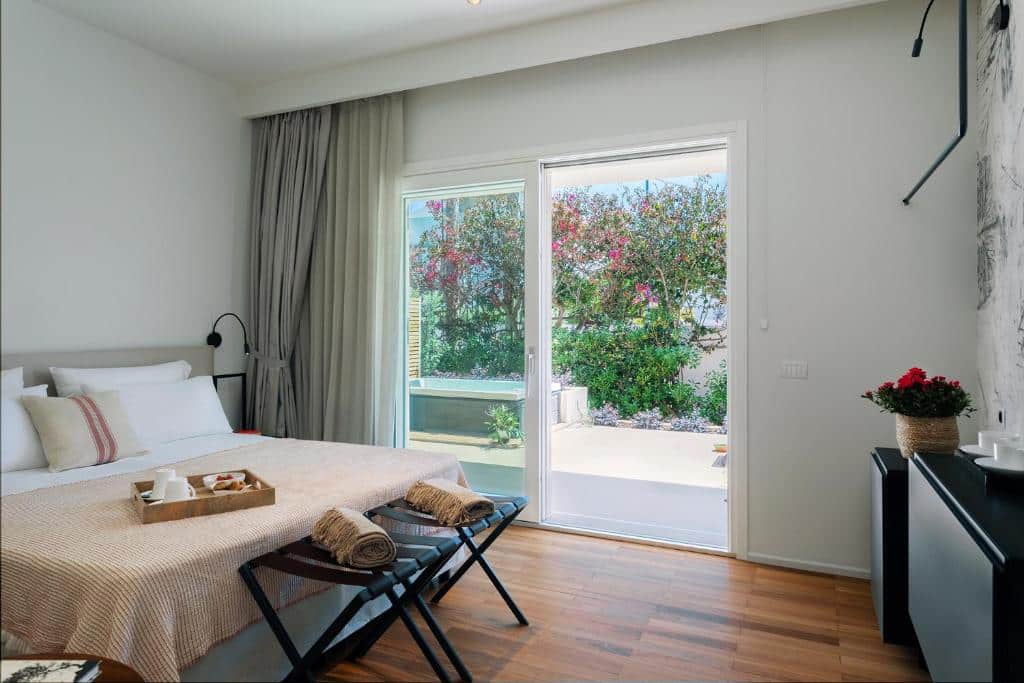 Best Budget Hotels
Hotel Porta Felice & Spa
Address: Via Butera, 45, 90133 Palermo PA, Italy
The modern rooms include workstations, minibars, flat-screen TVs, and Wi-Fi. In separate living rooms in suites, there are couches. There is a room service option.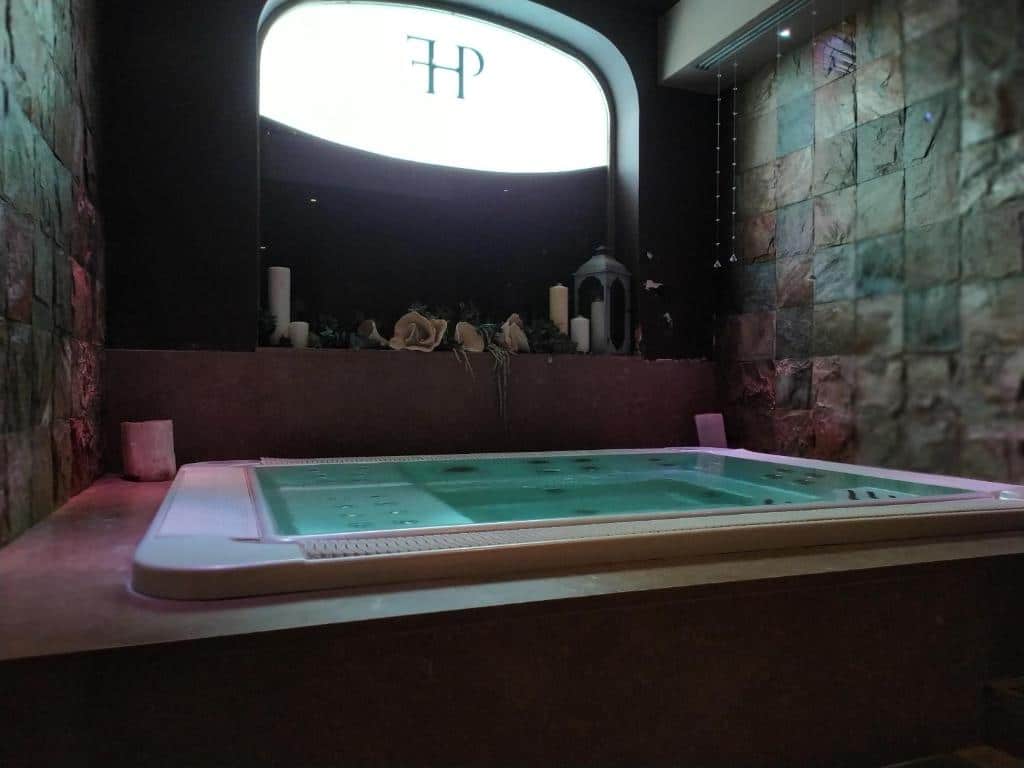 The casual dining area, which has a terrace and floor-to-ceiling windows, is where breakfast is served. A bar and a luxurious spa with a sauna, a steam room, and a hot tub are also available. There are parking spaces and an airport shuttle.
Casale D' Or
Address: Via Antonio Furitano, 5, 90145 Palermo PA, Italy
In the heart of Palermo stands Casale D' Or II. There are private bathrooms with a shower and a hairdryer in each of the rooms. All areas offer free Wi-Fi. Clinica Torina is 180 m distant.
Daily breakfast is served at a neighboring café.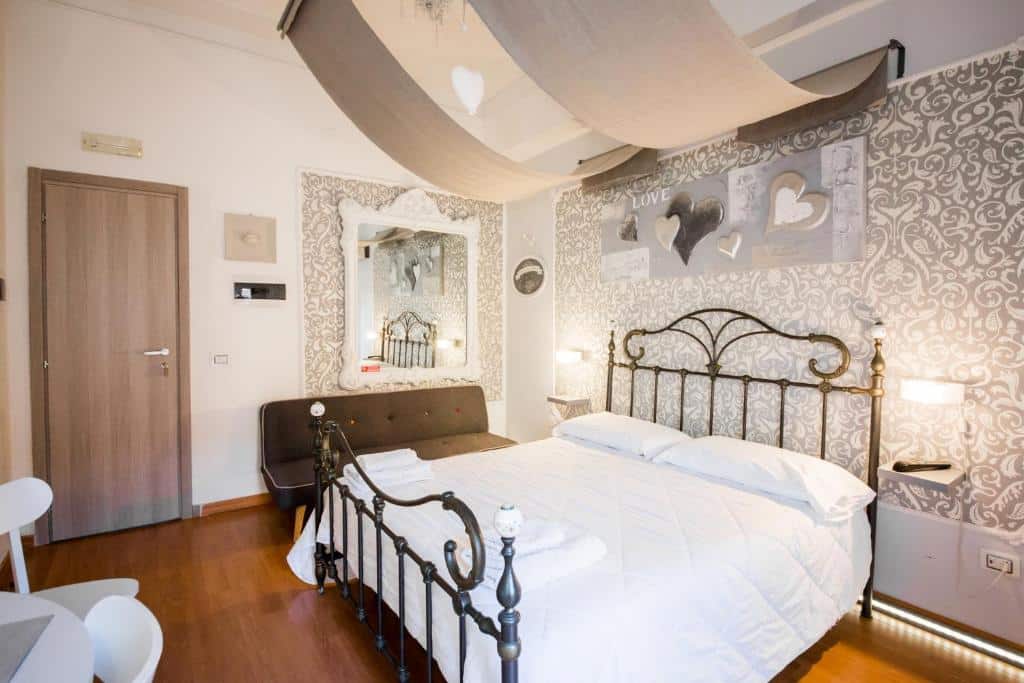 Art Lincoln
Address: Via Lincoln, 161, 90133 Palermo PA, Italy
This quaint bed & breakfast in a townhouse is 1.6 miles from the 9th-century Palazzo and a 4-minute walk from the Otro Botanico di Palermo gardens and Palermo Central train station.
The well-decorated rooms have terracotta floors, TVs, and minibars in addition to traditional Sicilian furnishings. Separate living rooms are added to elegant apartments.
There is a basic dining area where complimentary breakfast is served, as well as a patio, a lounge with antique furniture, a terrace, and a rooftop flower garden.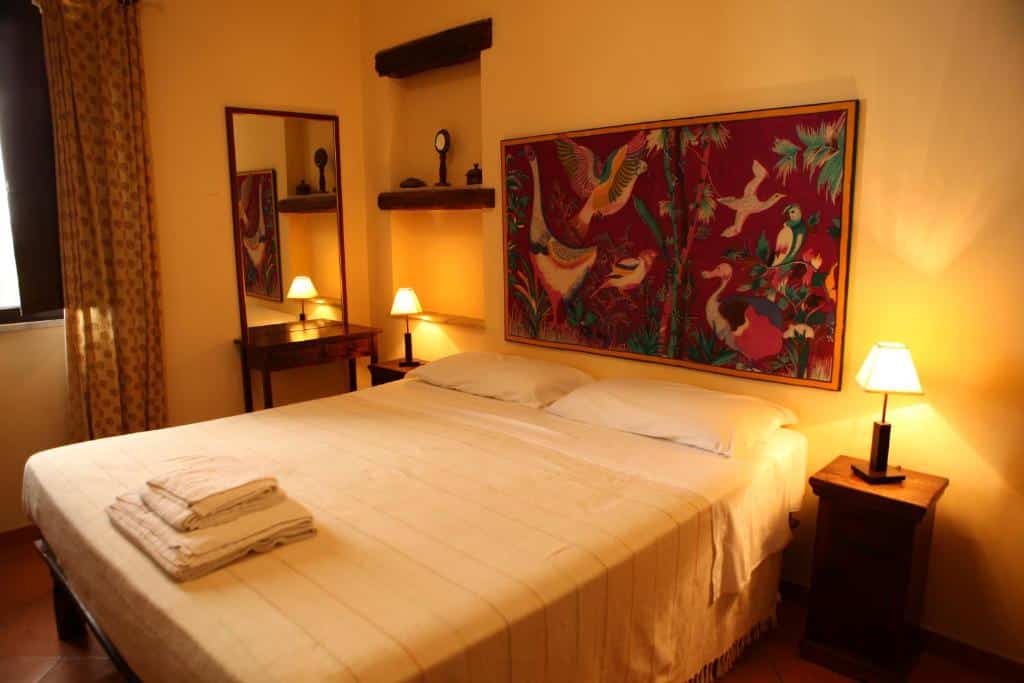 Explore the Best Restaurants in Palermo, Italy and try the Top 20+Traditional Food (Irresistible Dishes You'd Want To Relish In Italy).
This completes our selection of the best boutique and budget hotels in Palermo! Have we overlooked any swanky boutique hotels in Palermo? Please leave a comment, so we can add them to the list!