Northwest of Portugal is a stunning coastal city called Porto. The magnificent medieval city charms with its historic architecture, flavor-packed food scene, blissful river walkways, and charming boutique hotels. It is equal parts attitude and opulence. Porto never disappoints, whether you want to take in the delicate architecture of a centuries-old church or dance the night away till dawn!
It should come as no surprise that this ancient city is filled with amazing lodging options. For your next getaway, Porto has a ton of luxurious boutique hotels, modern apartment hotels, and historically significant palaces that have been restored.
Why visit Porto?…
Porto, the second-largest city in Portugal and the commercial and industrial hub for the region to the north of the Mondego River, is well-known for its port wine. In 1996, Porto's historic center received the UNESCO World Heritage designation.
Malmerendas Boutique Lodging
Location: R. Dr. Alves da Veiga 186, 4000-074 Porto, Portugal
Malmerendas Boutique Lodge offers a tranquil private courtyard where you may savor breakfast each morning beneath the cover of large, dense trees—a great spot to unwind and consider your day. If you visit the secret garden again in the afternoon or evening, you can treat yourself to a special sampling of port wines made in the area.
Four opulent suites and two stunning studios can be found here, each of which has been built and furnished according to the original building's design. There are no two identical lodging options, and each has unique characteristics and amenities that blend the hotel's exciting past with its forward-thinking present.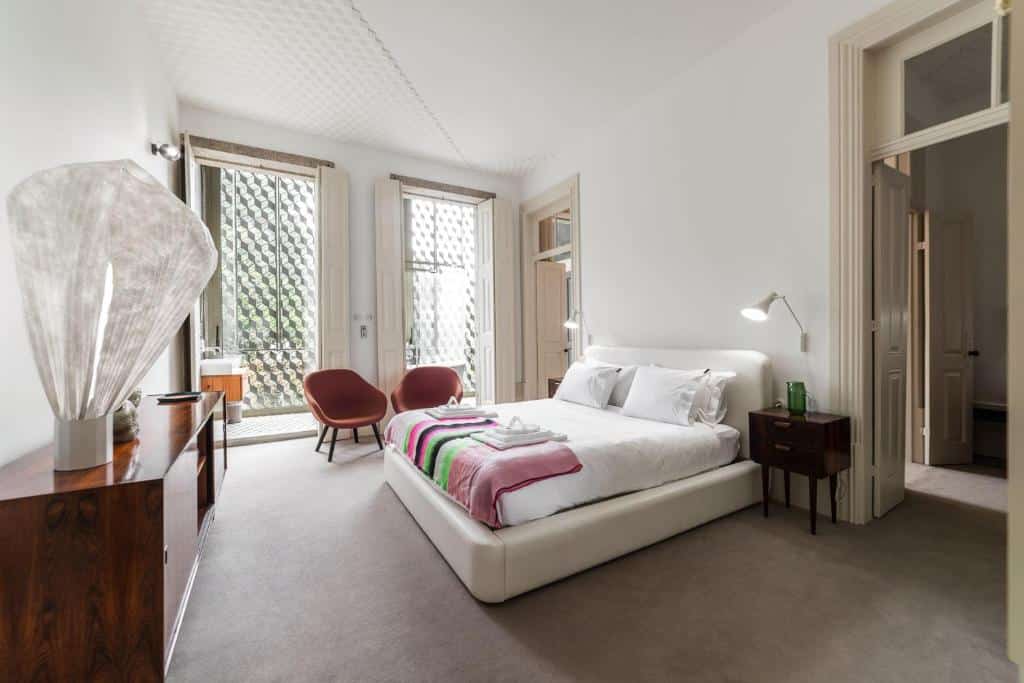 Hotel highlights:
This upmarket hotel is located on a bustling, narrow street, 4 minutes from Bolho subway station, and 15 minutes from the Romanesque Porto Cathedral.
The individually furnished, minimalist lodgings feature free Wi-Fi, flat-screen TVs, Nespresso machines, minifridges, and tea and coffeemaking amenities. They range in size from studios to lofts and 2-bedroom suites. Some of the upgraded rooms contain sofabeds and kitchenettes. Lofts include terraces or sitting areas.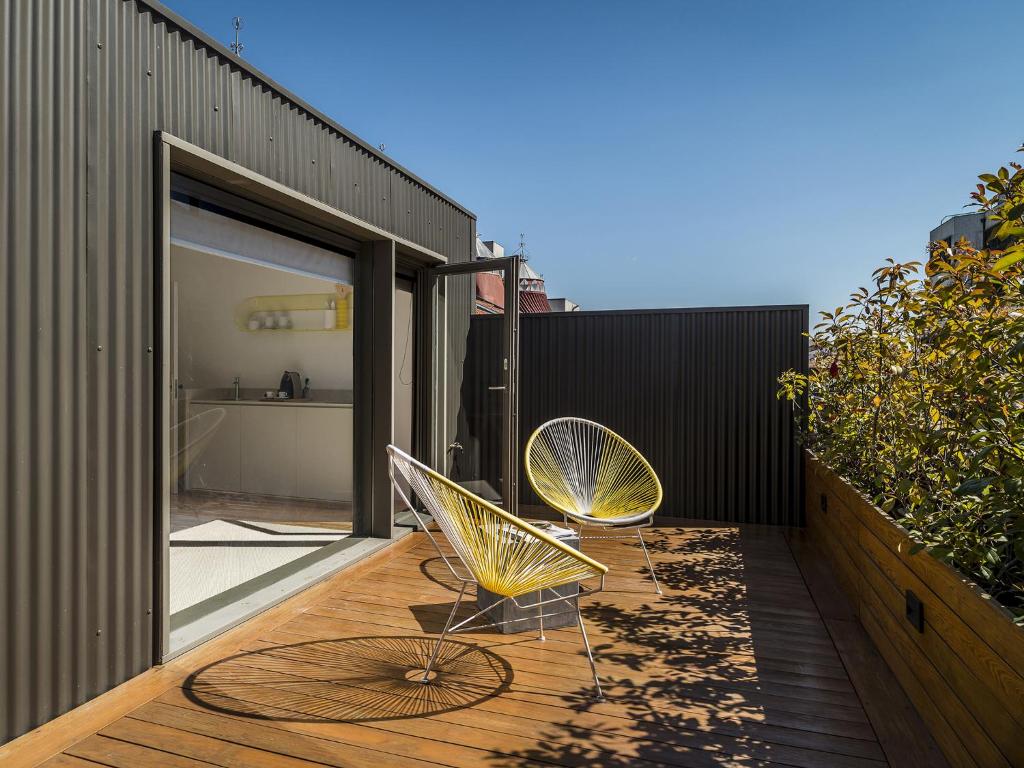 Pestana Porto A Brasileira
Location: R. de Sá da Bandeira 91, 4000-427 Porto, Portugal
Each floor of this hotel is a key to a sensory immersion, whether it be pepper or chocolate, as a celebration of the spices that the Portuguese brought back during the colonial era. Go to the hotel's restaurant for fried cuttlefish with coriander and lime mayonnaise if the décor is making you hungry. Café A Brasileira is also not to be missed. It is known for its coffee as well as the Belle Époque details that can be seen through its windows. It is located just beneath the hotel.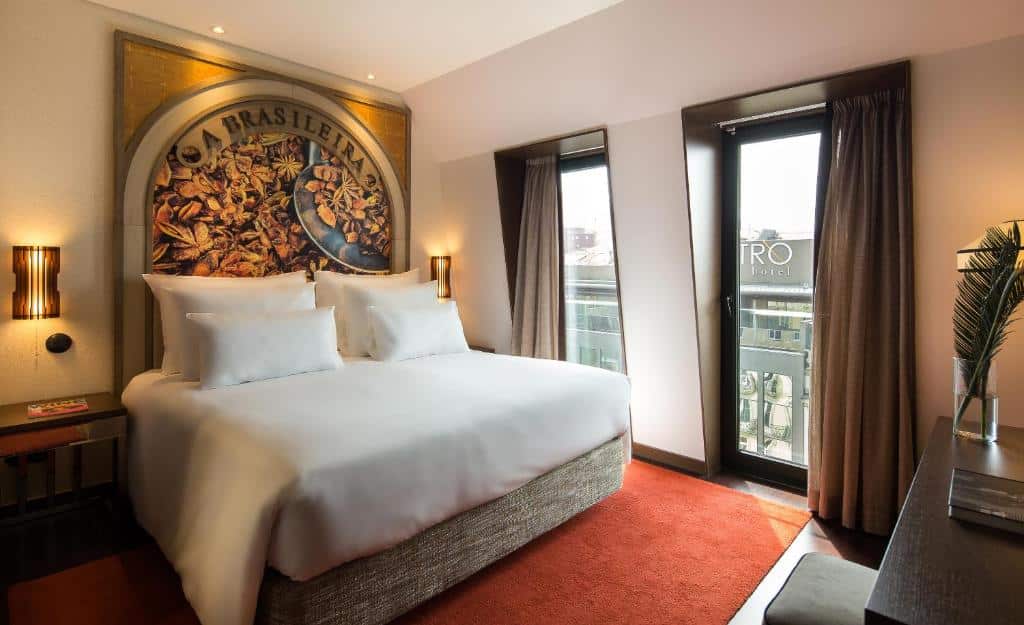 Hotel highlights:
This upmarket hotel is located in a busy commercial area, 3 minutes from So Bento station and 15 minutes from the famed Ribeira Square.
Flat-screen TVs, free Wi-Fi, safes, and tea and coffeemaking amenities are available in the tastefully decorated rooms with city or courtyard views. One-bedroom apartments also come with panoramic city views. 24/7 room service is offered.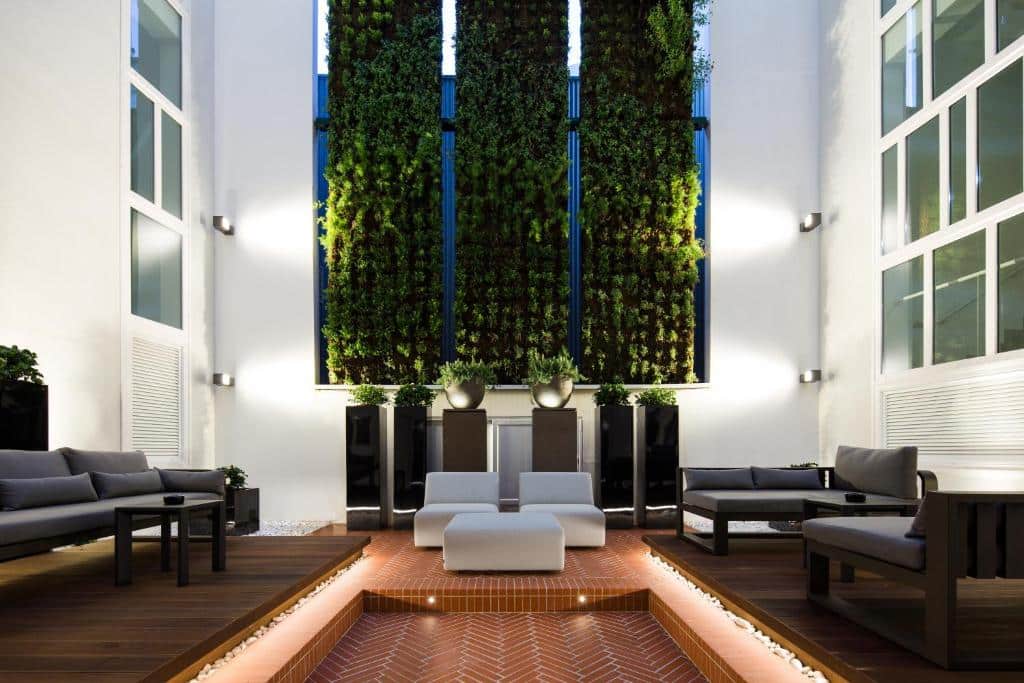 Zero Box Lodge Porto
Location: R. do Ateneu Comercial do Porto 13, 4000-380 Porto, Portugal
The Zero Box Lodge, one of the most distinctive hotels in Porto, offers you the chance to experience a novel kind of lodging that consists of individual wooden box rooms situated in a former bank. At first, staying in a box might not seem like much fun, but after you see the hotel's concept and aesthetic, you'll change your mind.
Each area is designed to help you relax and enjoy the little pleasures in life. There is no tub, TV, or minibar. Instead, your picture-perfect accommodation includes air conditioning, a huge bed with soft bedding, and a private bathroom with free toiletries.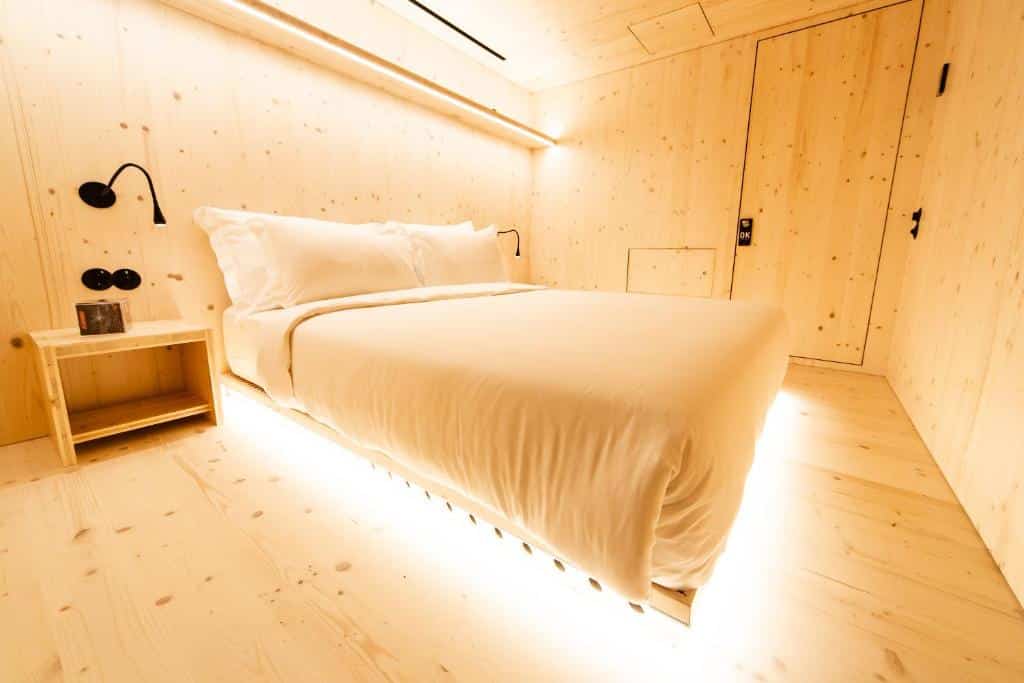 Hotel highlights:
This modern, industrial-chic hotel is located along a cobblestone street, 3 minutes from the closest tram stop, 11 minutes from Porto Cathedral, and 1 kilometre from the city center.
The modern, TV-free rooms have wood-paneled walls and include en suite bathrooms and air conditioning. The majority lack windows.
Two hip restaurants, three bars, a rooftop terrace, a movie theater, a sauna, and a relaxed lounge with a library are just a few of the amenities offered. Breakfast is offered.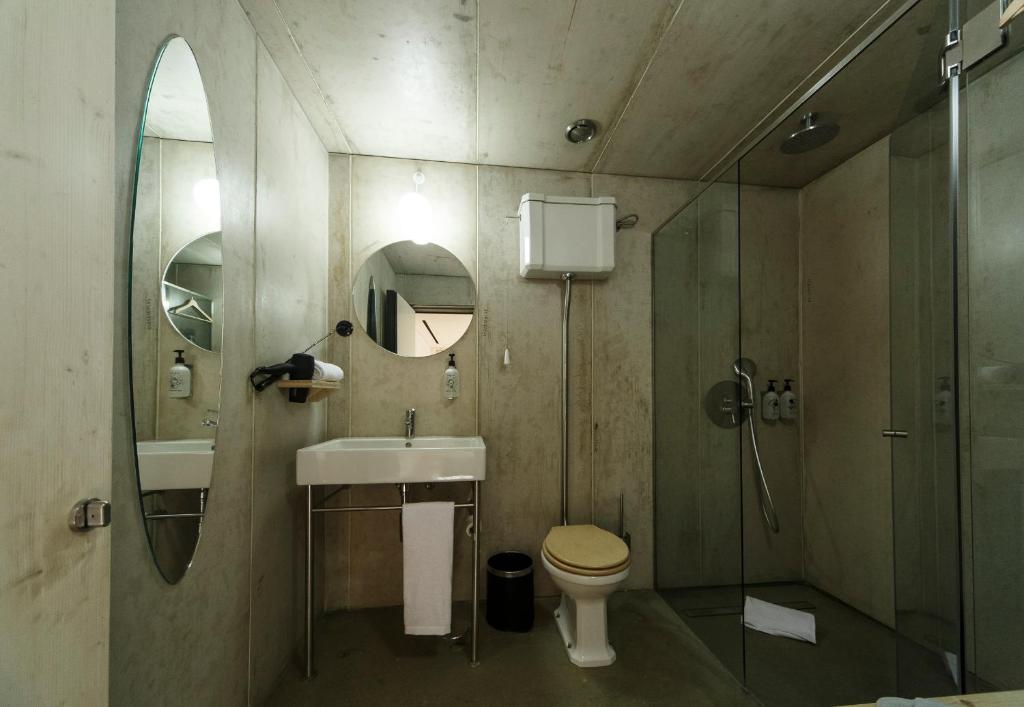 Villa Foz Hotel & Spa
Location:Av. de Montevideu 236, 4150-516 Porto, Portugal
You won't need much persuasion to take a nap in this stunning villa from the nineteenth century. This luxurious home overlooks the Atlantic Ocean in the affluent neighborhood of Foz. It has seven bedrooms and a fine dining establishment where the stuccoed and gilded ceiling sparkles in pastel pink and pistachio green. A second restaurant, a spa, 61 additional rooms, and an indoor pool are all located in an addition that is set back from the main structure. Nini Andrade Silva created the interiors, which have a chic onyx theme. Best part? You'll be driven to and from the airport in an antique Rolls-Royce.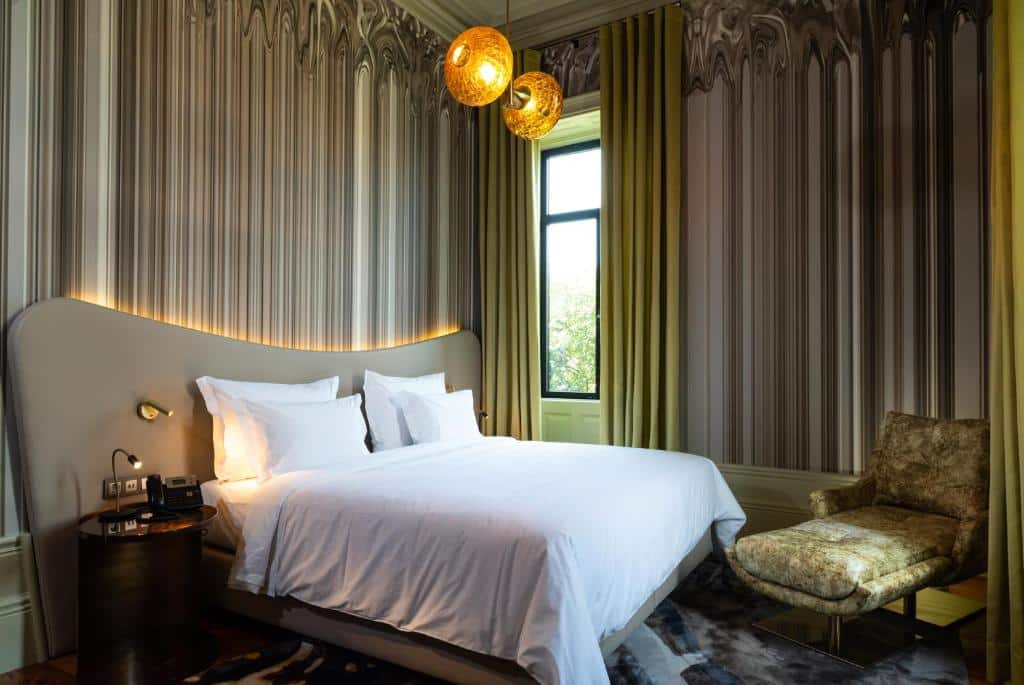 Hotel highlights:
This elegant hotel is housed in a majestic 19th-century structure and is a short distance from Homem do Leme Beach along the Atlantic Ocean, 3 km from the art displays at Museu Serralves, and 11 km from the airport.
Wi-Fi, flat-screen TVs, balconies, minibars, and tea and coffee-making amenities are all included in contemporary rooms. Separate living areas are available in suites. Some have views of the sea.
Breakfast is offered. Other features include a formal, well-known restaurant with a chef's table and a tasting menu, as well as a trendy bar and an elegant outdoor restaurant. Additionally, there is a gym, spa, and indoor pool.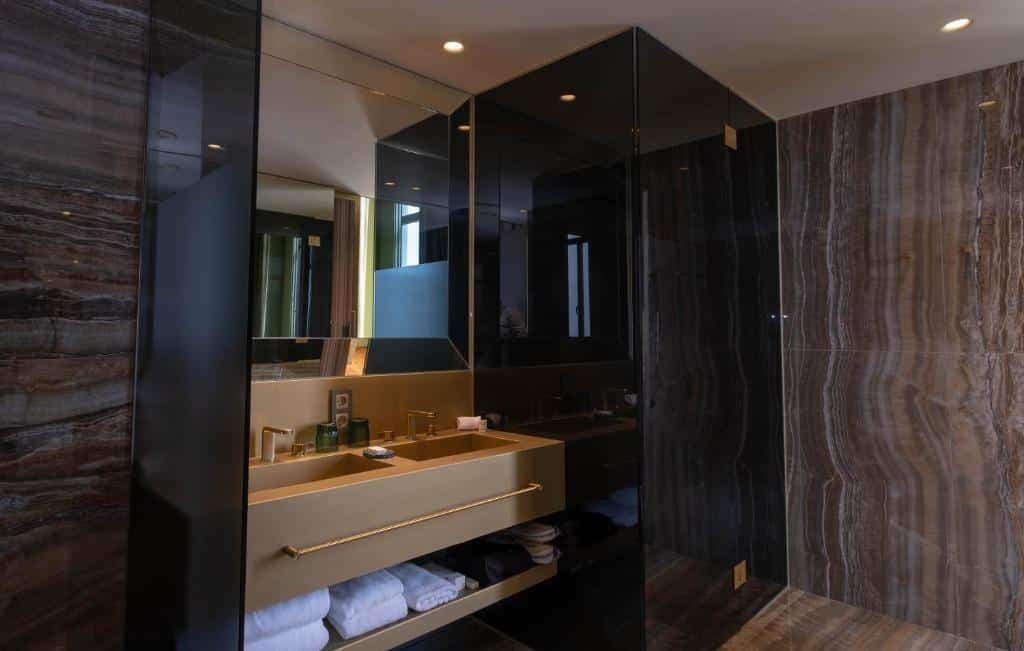 Porto Palácio Congress Hotel & Spa
Location: Av. da Boavista 1269, 4100-130 Porto, Portugal
Elegant accommodations, marble baths, and a magnificent spa are features of the five-star Porto Palácio. It's targeted at professionals in business, but if you enjoy finding your zen in a dimly lit, underground pool with plenty of steam, spray, and bubble jets, you could also find it appealing. It's three kilometers outside the city center, in the Boavista business district of Porto, so it's a little out of the way for sightseeing, but the Casa da Msica concert hall and metro are both about a ten-minute walk away. If you want to sneakily host a picnic in your hotel, you rebel, you can also discover the neighboring Mercado Bom Sucesso indoor food store.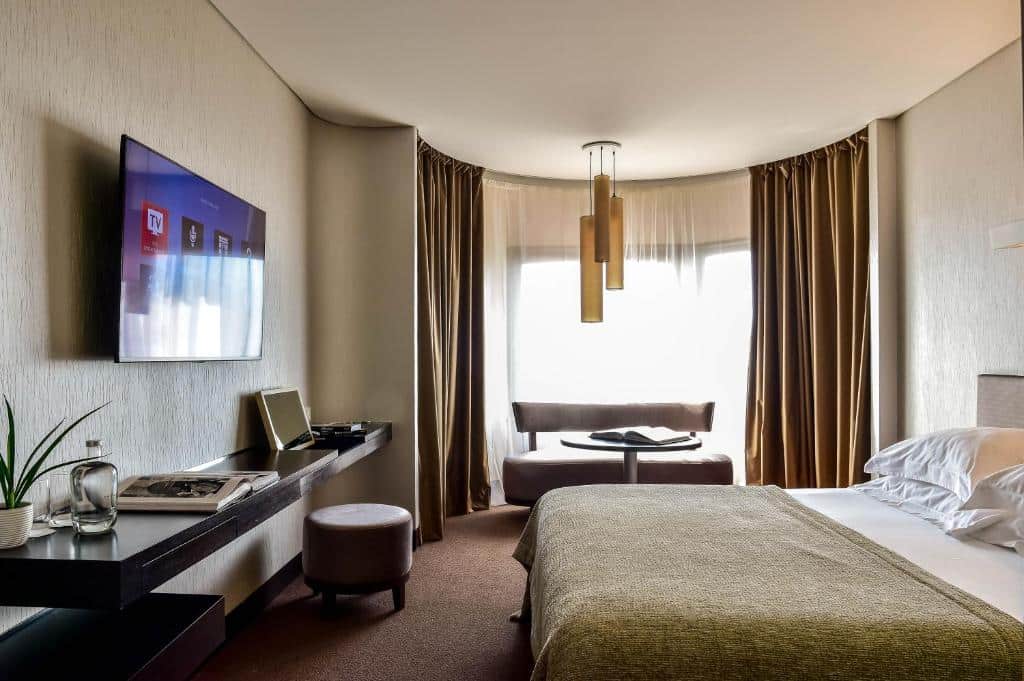 Hotel highlights:
This luxury hotel on a busy downtown street is housed in a modern tower-style building with views of the Douro river and is 9-minute walk from the Casa da Msica performance theater.
Free Wi-Fi, flat-screen televisions, PlayStation, minibars, and heated floors in the bathrooms are all features of contemporary accommodations. Upgraded rooms come with city views, and suites come with living spaces. 24/7 room service is available.
In a relaxed eating area, free breakfast is provided. A buzzing café, a stylish brasserie, and a rooftop bar with a patio and river views are all present. There are also a meeting center, a gym, and a spa.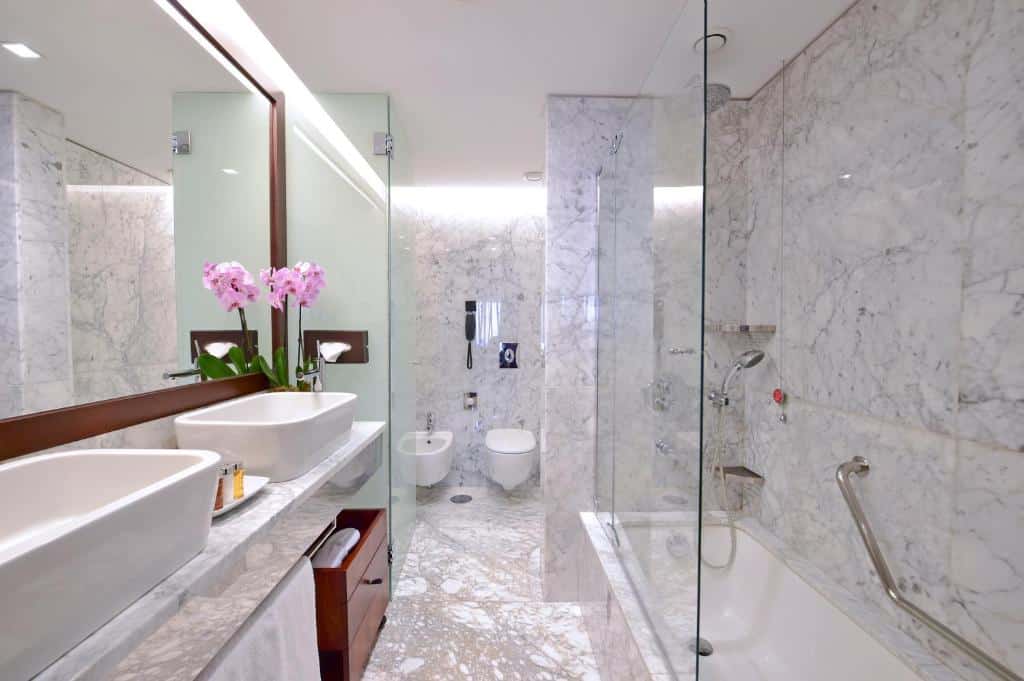 PortoBay Hotel Teatro
Location: R. de Sá da Bandeira 84, 4000-427 Porto, Portugal
Hotel Teatro is full of oddities. The hotel is housed within Porto's former Baquet Theatre and has a Thespian motif throughout. In the meantime, the entrance is like entering a movie theater, as thick curtains obscure the outside world, and room cards are distributed in a circular reception area decorated with film rolls while dim illumination is present. The dimly lit racks of costumes in the darkened hallways will catch your attention as you make your way toward the chic Bar Plateia, where looping black-and-white movies are projected.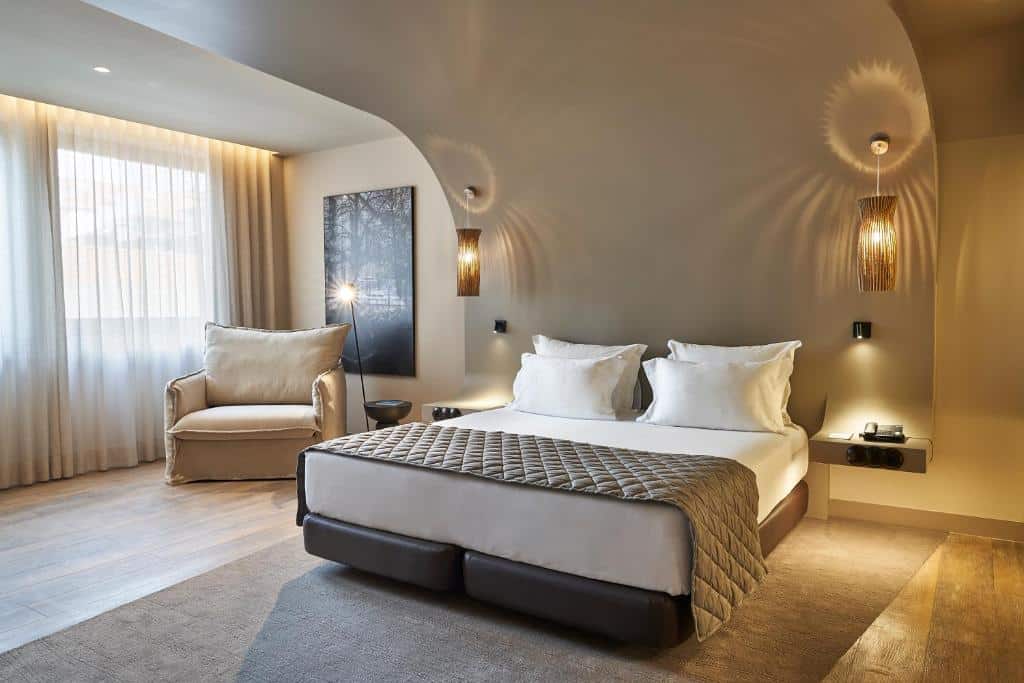 Hotel highlights:
This stylish, upmarket hotel is located in Porto's theater area, 3 minutes walk from the closest metro station, 7 minutes walk from the famed Livraria Lello & Irmo bookshop, and 2.6 kilometers drive from the city center from the music venue Casa da Msica.
The chic accommodations have gold and bronze accents, free Wi-Fi, flat-screen TVs, tea and coffee makers, and glass en suite bathrooms with freestanding bathtubs. Adding separate living spaces are suites. There is a room service option.
There's a breakfast buffet. A restaurant with a theater theme, a chic bar decorated with old photos, a gym, and a private courtyard.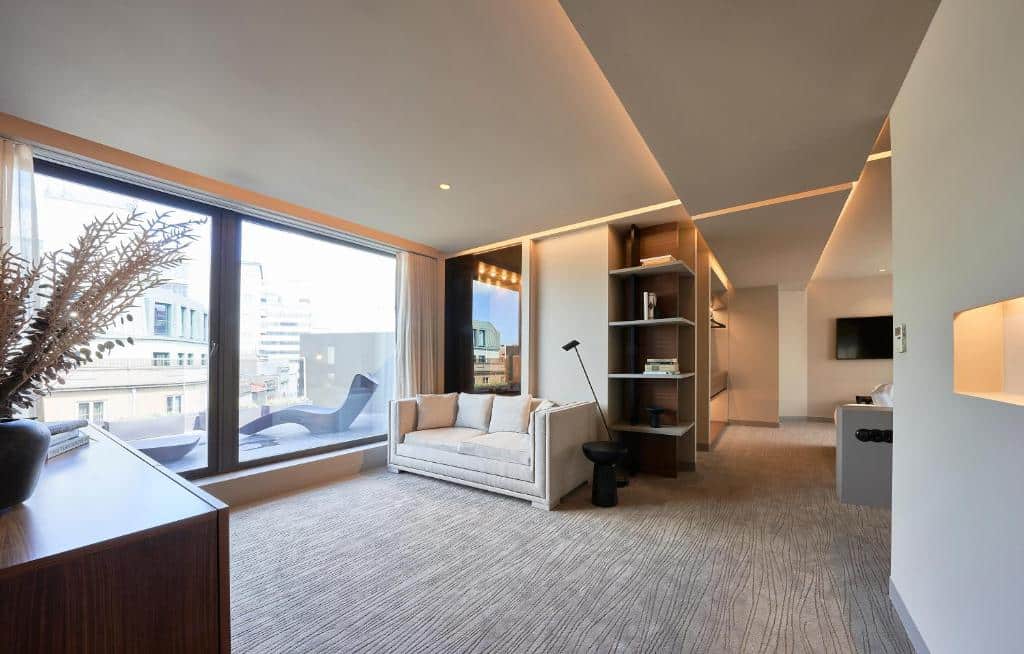 Casa Carolina
Location: R. de Cedofeita 159, 4050-174 Porto, Portugal
The residence of professor Carolina Michaelis has been transformed into a charming guesthouse with lots of Portuguese charm in this heritage-listed structure. The eight rooms of Casa Carolina range in size, with some having balconies or bathtubs. The top-floor suite has a kitchenette. Breakfast is one of the best parts of this place; it goes above and beyond the standard continental fare with clever additions like avocado balls and fresh ginger and mint for tea. When dinnertime arrives, you have a wide variety of cuisine options right outside your door in the pedestrianized retail area known as Rua de Cedofeita.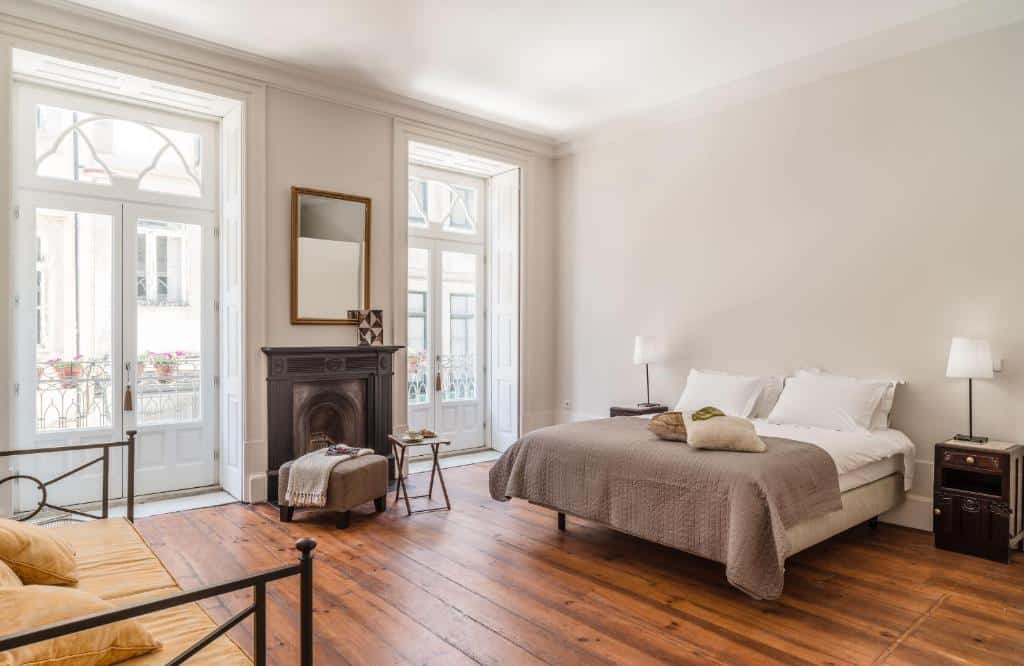 Hotel highlights:
At the inn, a desk is available in every room. A hairdryer, bed linens, and a private bathroom are included in each guest room.
At Casa Carolina, breakfast options include a buffet and continental.
Ribeira Square, Ferreira Borges Market, and Palacio da Bolsa are all popular attractions close to the lodging. Casa Carolina provides a paid airport shuttle service, and Francisco Sá Carneiro Airport is 15 km away.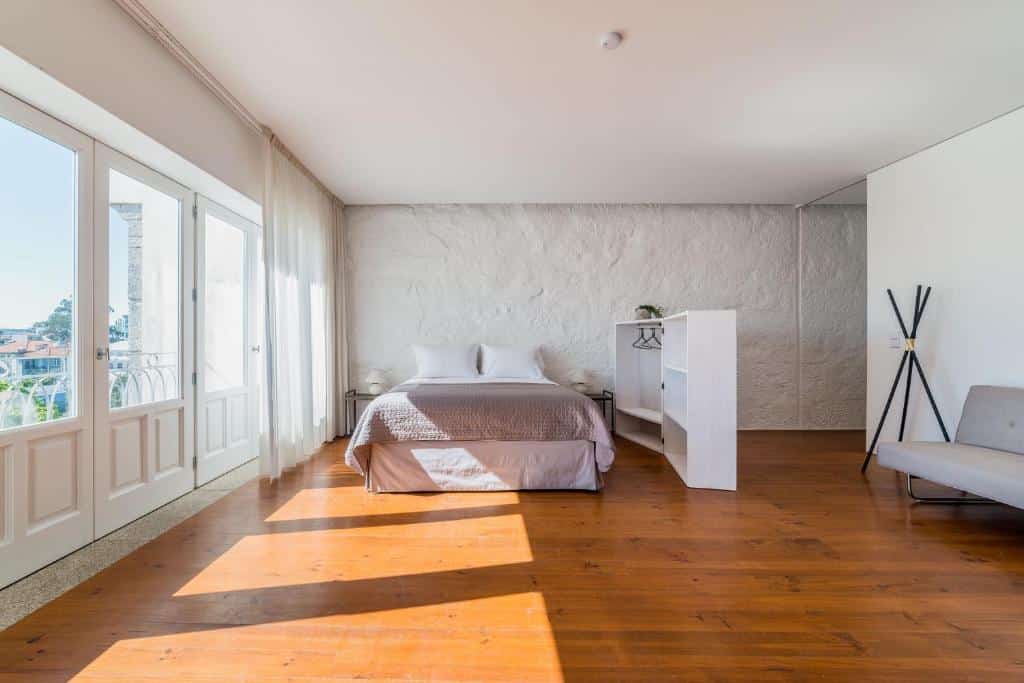 The Yeatman
Location: Rua do Choupelo, 4400-088 Vila Nova de Gaia, Portugal
Even though this hotel may have only opened its doors a few years ago, it is largely regarded as establishing the standard in this city of bridges. With its attractive design, large rooms, bathrooms with heated floors, and patios that face out over the Douro River beyond the swimming pool, it will captivate you with its unpretentious charm. Ricardo Costa's cuisine, the enormous wine cellar, the vistas of the two-tiered Dom Luis I bridge, and the vibrant medieval Ribeira will quickly win you over.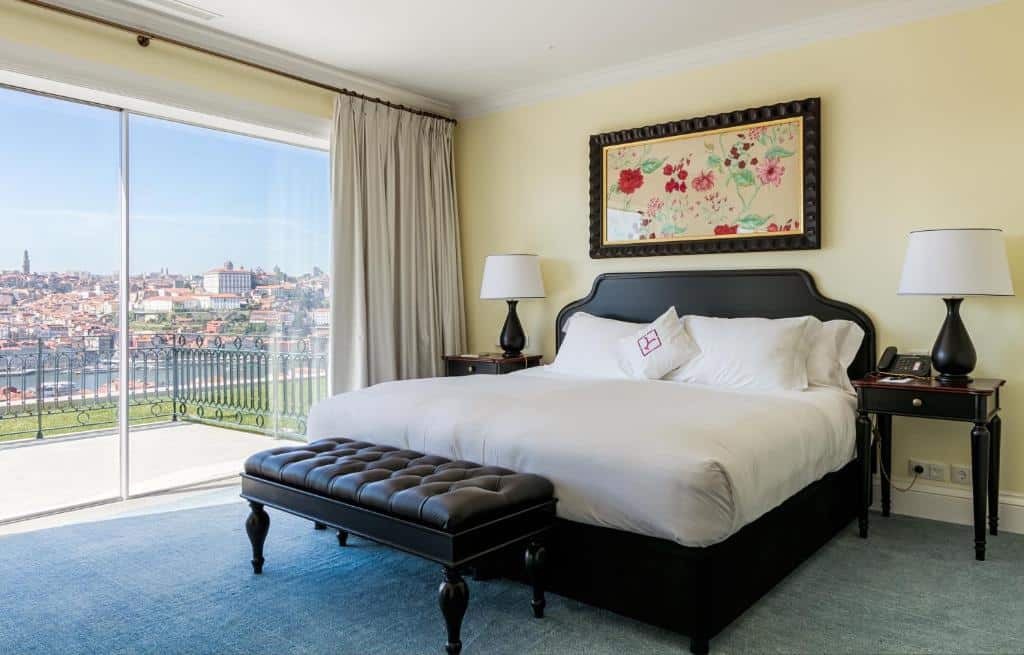 Hotel highlights:
This upmarket hotel offers views of the city and the Douro River and is located 2 kilometers from Porto Cathedral and a 7-minute walk from the closest train or metro stop.
Wi-Fi, flat-screen TVs, minibars, and furnished balconies are amenities in elegant rooms; some have city views. Living areas, 4-poster beds, wine-barrel beds, wood paneling, and/or integrated speakers are all added in suites. A freestanding copper bathtub and a gas fireplace are included in an upgraded suite.
A chic restaurant, a rooftop eatery, a wine cellar, and a bar are all present. An indoor pool, a hot tub, and a sauna are features of a luxurious spa. Additionally, there is a gym, a kids' club, and an outdoor pool. Breakfast is offered.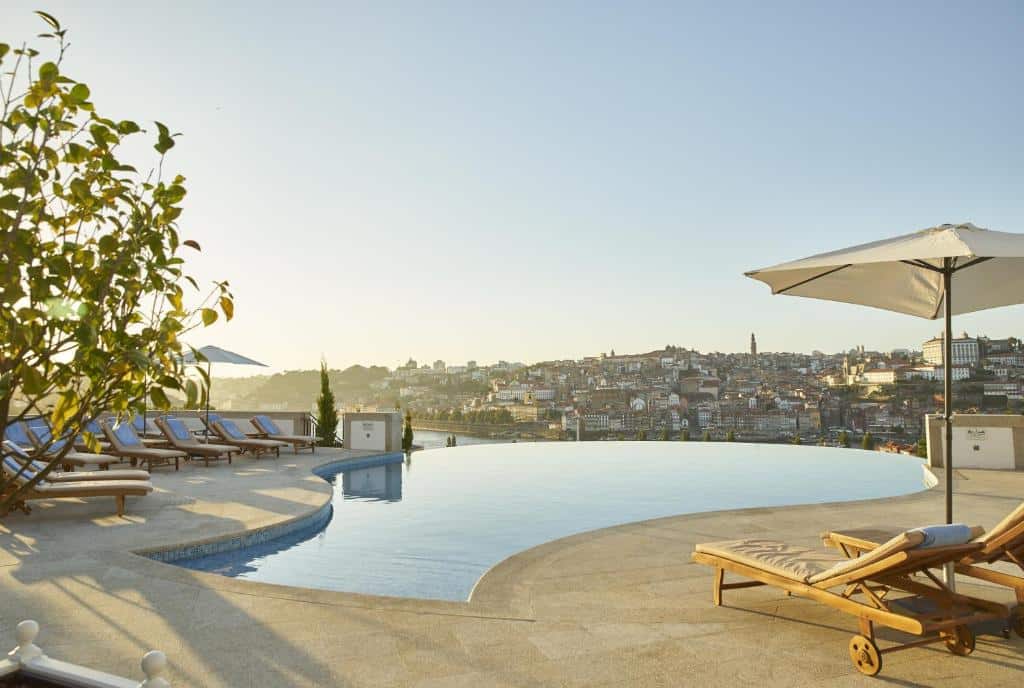 Best Budget accommodations in Porto
When considering a trip to Porto, Portugal, travelers will discover a wide selection of fantastic low-cost hotel options. These inexpensive hotels might range in cost depending on features, type, and location. Based on information from 29 hotels, the typical low-cost hotel rate in Porto, Portugal, is more or less $94.
Rivoli Cinema Hostel
Highlights:
Located at 83 Rua Dr. Magalhaes Lemos
Offers fantastic accommodations starting at $15. (before taxes).
It features parking, a kid-friendly buffet, a pool, a bar, and city views.
It has received a fantastic 9.10 out of 10 rating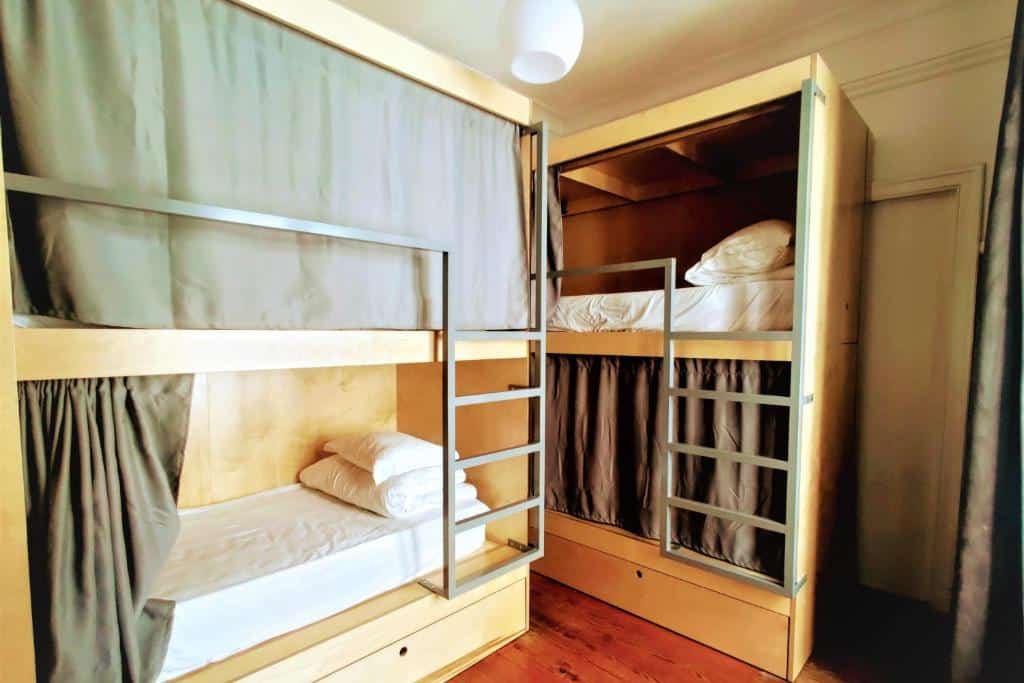 O'Porto Seven – Guest House
Highlights:
Located at Rua Oliveira Monteiro, 581
Offers fantastic accommodations starting at $40 as well as room service, parking, city views, vehicle rentals, and laundry facilities.
It has a fantastic 8.80 out of 10 guest ratings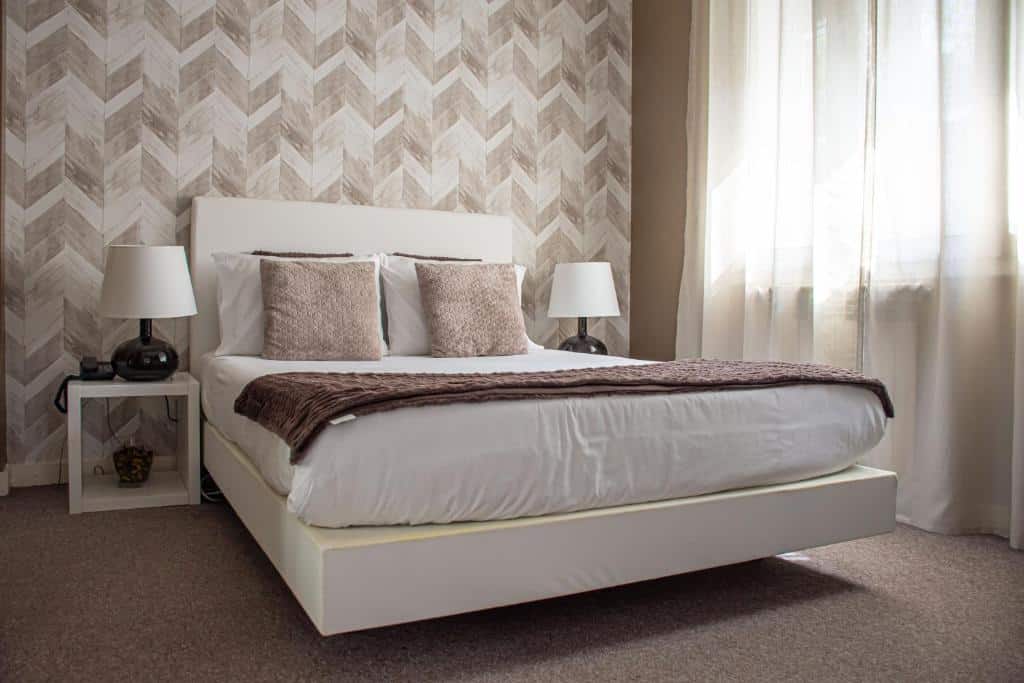 OportoHouse
Highlights:
Located at 56 Rua Conde Vizela
OportoHouse has a fantastic guest rating of 8.0 out of 10.
The accommodations here feature balconies, air conditioning, a 24-hour front desk, an airport shuttle, and city views.
The excellent accommodations start at $51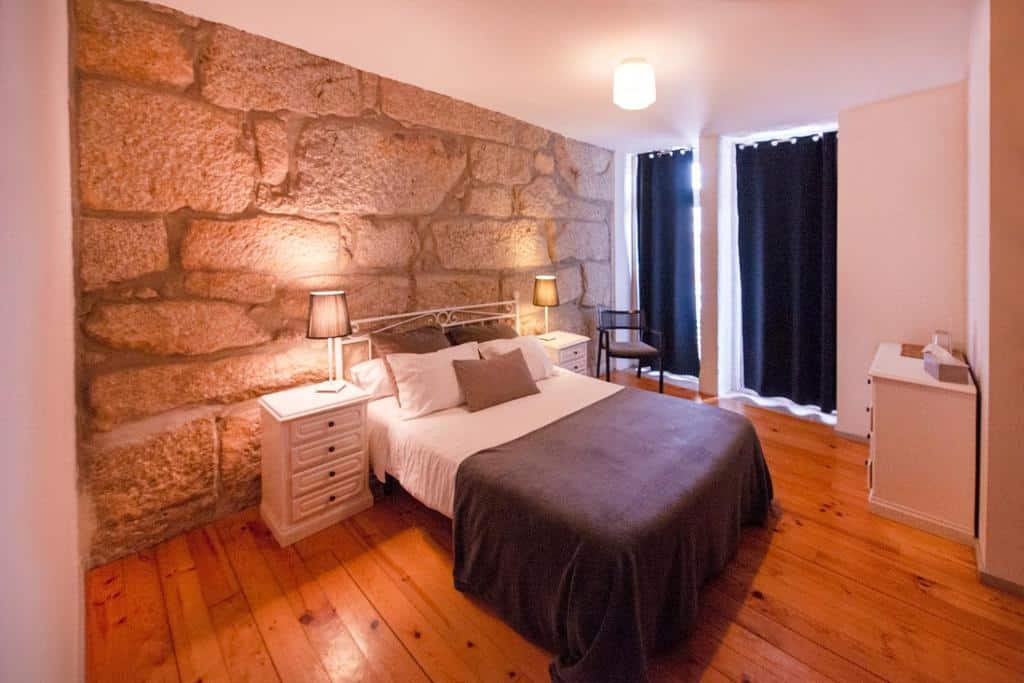 Highlights:
The Moov Hotel Porto Centro has air conditioning, parking, room service, and views of the city.
The fantastic rooms start at $60. (before taxes).
It can be found in Praca da Batalha, no. 32/34, and has an 8.60/10 rating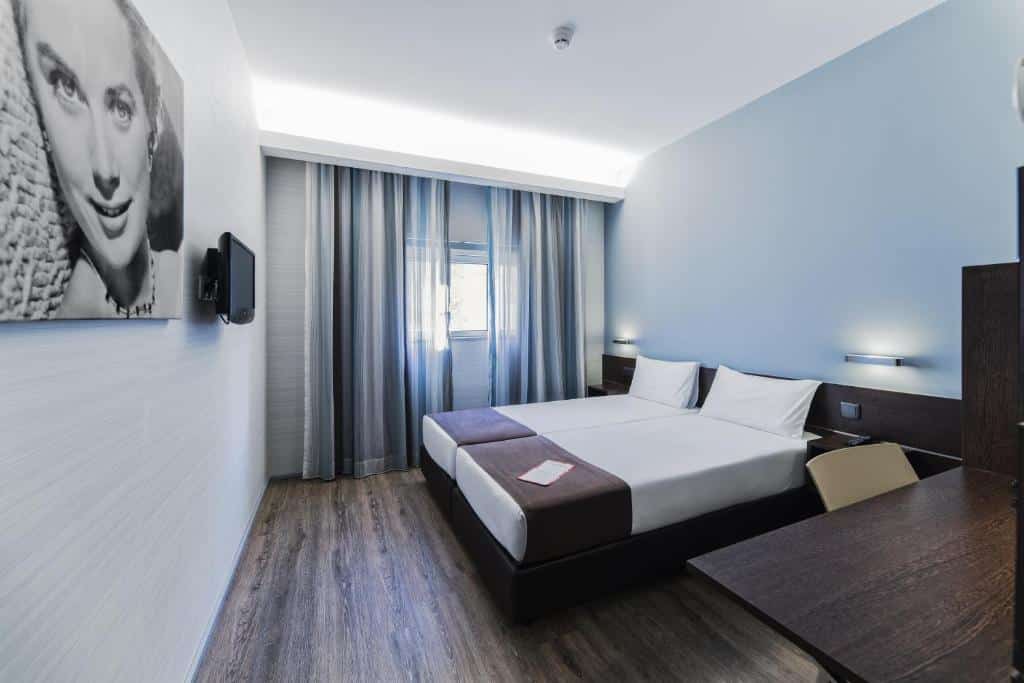 Highlights:
The Porto Trindade Hotel is a terrific place to stay and offers lovely rooms starting at $68.
Room service, a bar, parking, city views, and child care are available at this property, which has received an outstanding 8.40 out of 10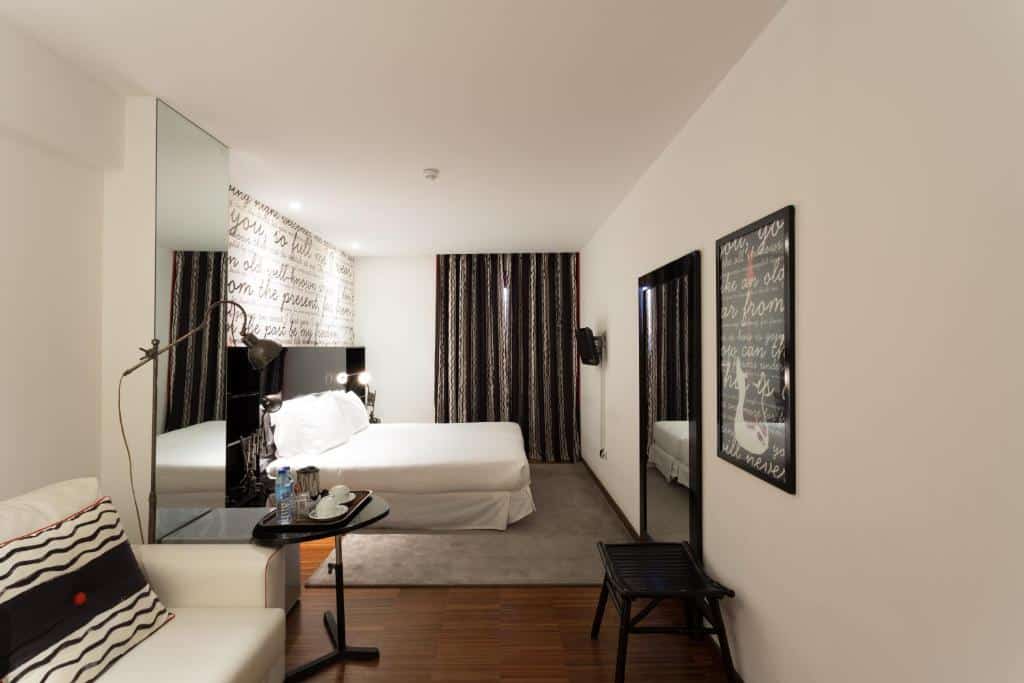 Porto's Top Hotels for First-Time Visitors
You'll want to stay somewhere that will allow you to take advantage of everything, as this destination has so much to offer. You can find our recommendations for some top hotels below.
Casa do Cativo
Highlights:
Casa do Cativo is a fantastic hotel with lovely accommodations starting at $137. It has an outdoor pool, a family-friendly buffet, city views, kitchenettes in certain rooms, and a superb 9.90 out of 10 guest rating.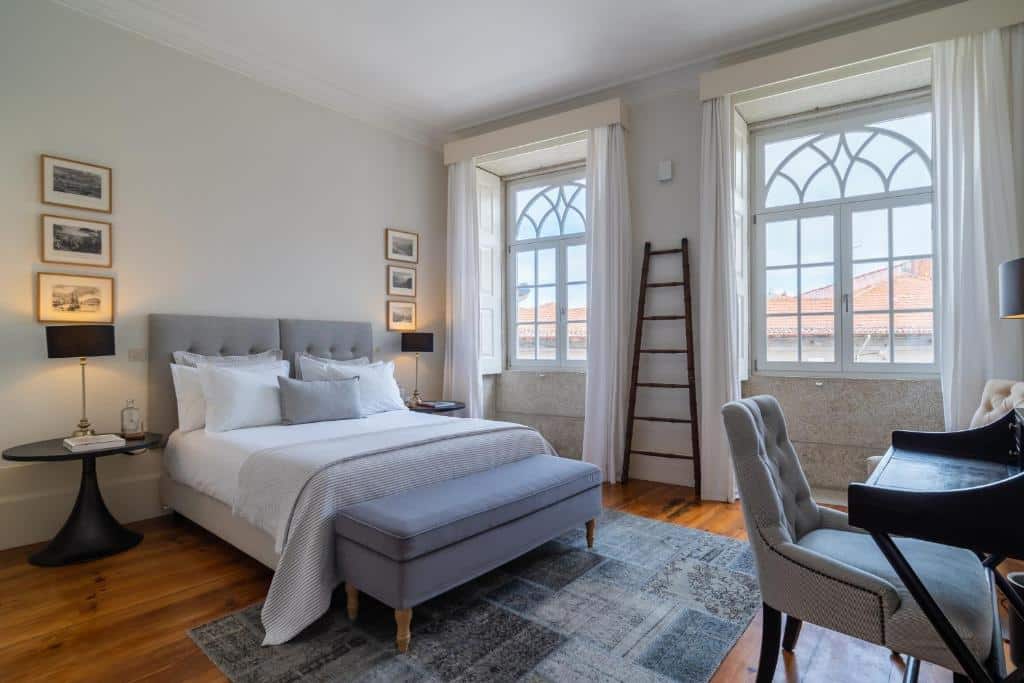 Maison Nos B&B
Highlights:
With a fantastic 9.70 out of 10 guest rating, Maison Nos B&B boasts balconies, a bar, city views, a complimentary breakfast, and a pet-free environment. Depending on the season, the wonderful rooms here start around $100 before taxes.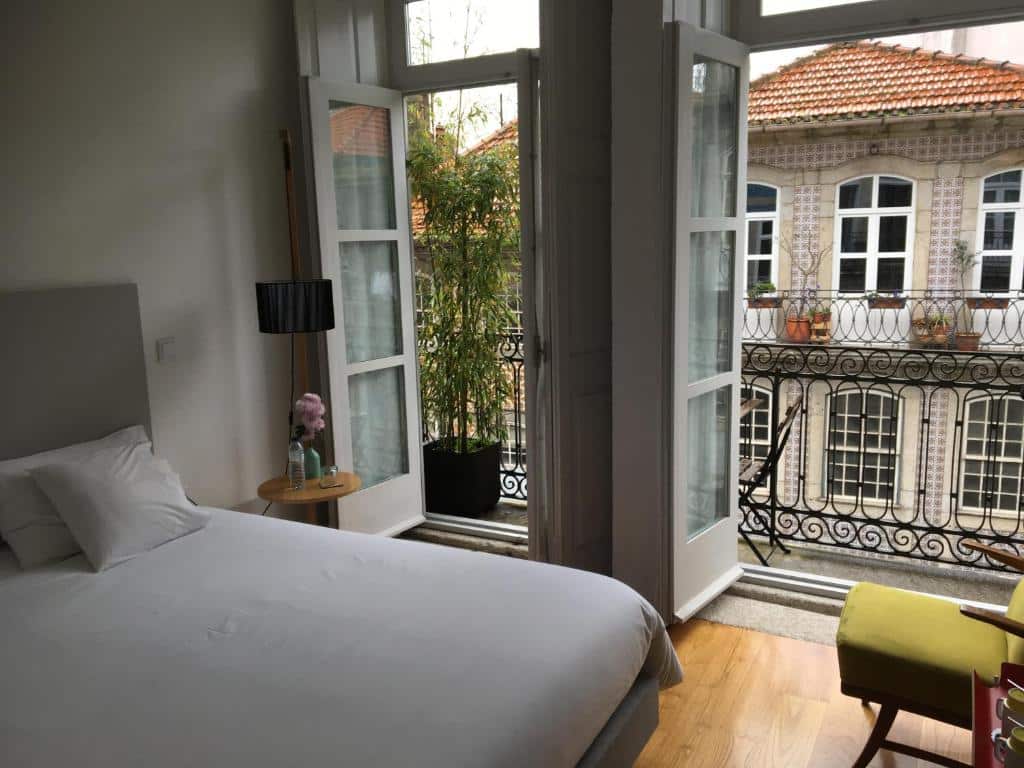 Mo House Porto
Highlights:
Mo House Porto is a nice location with great accommodations starting at $118. It features a bar, a family-friendly buffet, views of the city, breakfast, and rooms with kitchenettes. Additionally, it received a stellar 9.60 out of 10 from guests.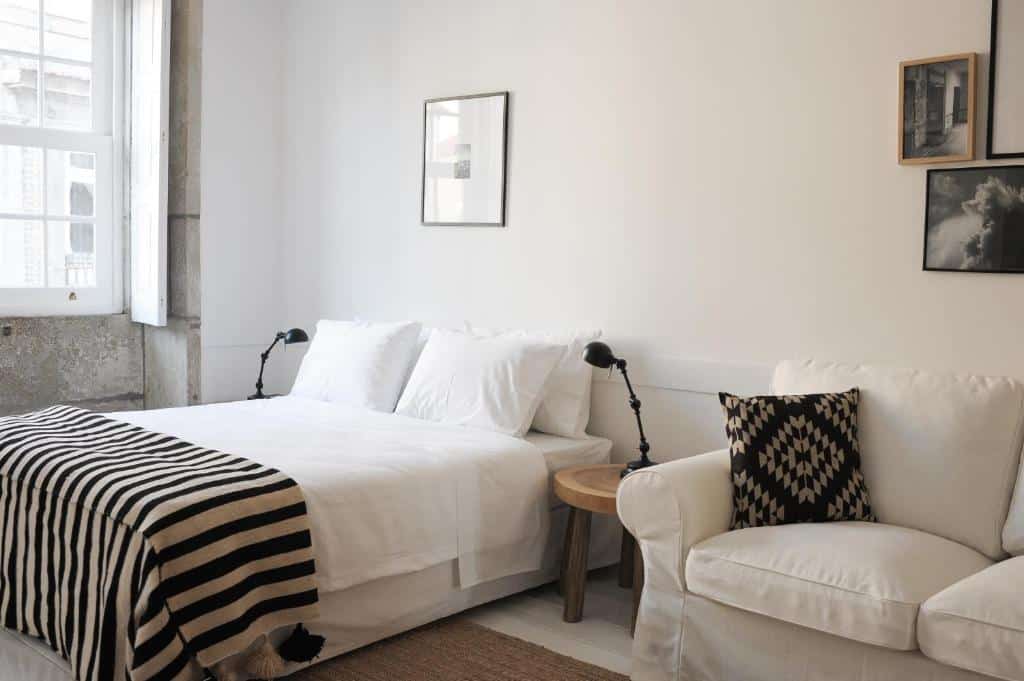 BelomonteGH Guest House
Highlights:
Great rooms start at $91 at BelomonteGH Guest House, which is at Rua Belomonte No. 52. (before taxes). It has parking, a children's buffet, room service, city views, and vehicle rentals. It has a fantastic 9.60 out of 10 ratings.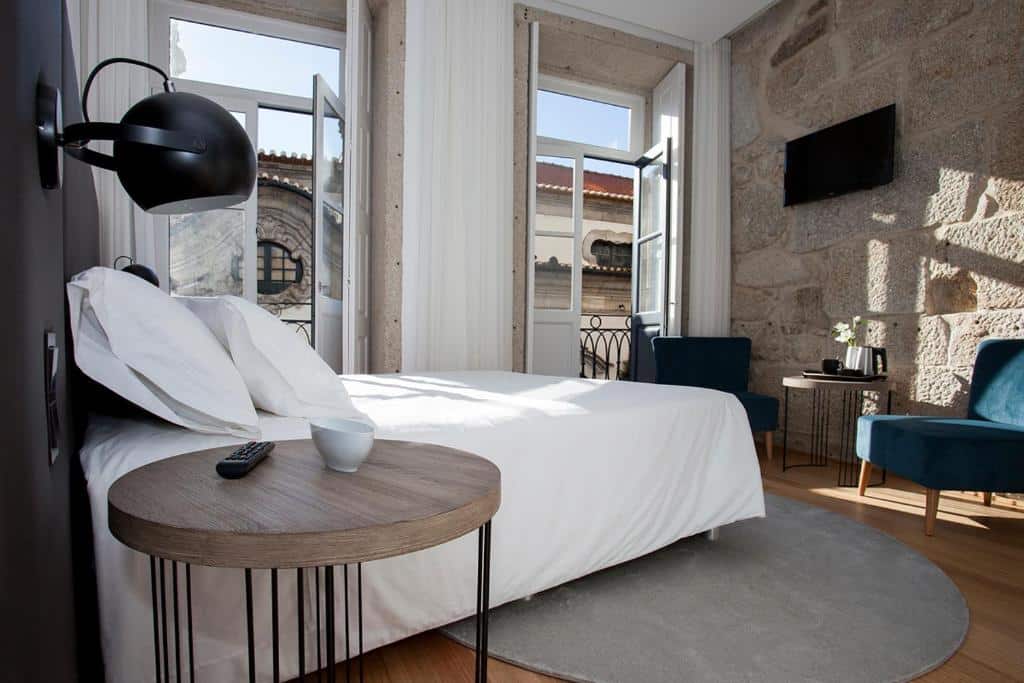 Miragaia House
Highlights:
Miragaia House, at Rua de Miragaia, 118, offers wonderful accommodations starting at $74 and includes a restaurant, a bar, a family-friendly buffet, city views, and breakfast. Its excellent guest score is 9.50 out of 10.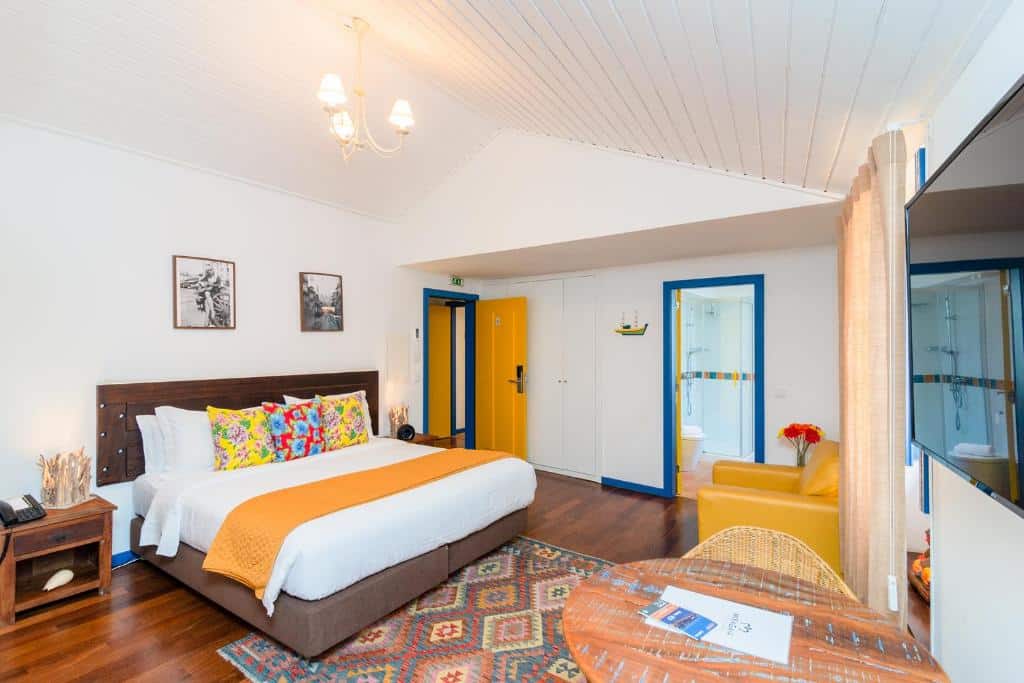 Porto stands as a vibrant city that offers a plethora of accommodation options to suit every traveler's preferences. From luxurious hotels boasting breathtaking views of the Douro River to cozy guesthouses tucked away in charming neighborhoods, Porto has it all. Whether you're seeking a romantic getaway, a family-friendly stay, or a budget-friendly option, the city's accommodations cater to diverse needs and budgets. With their impeccable service, comfort, and convenient locations, these top accommodations in Porto ensure that your visit to this enchanting city is nothing short of extraordinary.
So, indulge in the charms of Porto and rest assured that a memorable stay awaits you in one of its finest establishments.
This completes our Porto Hotel recommendations. Did we overlook any hip boutique hotels in Porto? Comment below so we may include them on the list!
You might also like to read our suggested Top 10 Things to Do in Porto and try the Authentic Dishes in Portugal That You Must Try