The concept of napping in Ibiza might sound absurd given its status as the world's premier party destination, but believe us when we say that even people with the endurance of a sub-Saharan elephant can flag without resting their weary heads. Fortunately, there are plenty of luxurious hotels on the island, some of which are built to make it easier for you to take disco naps, and most of which are meant to tempt you off the dance floor entirely.
There is something for everyone here, from historic farmhouses and expansive resorts to beach sanctuaries and blissed-out hideaways. Give in to the salty, Balearic breeze, and the club won't even be on your mind in a short while.
Here is our list of the top places to stay on the White Isle, whether you're looking for serenity or a spot to party.
The Giri Residence – Ideal for off-the-beaten-path
Location: Carrer de l'Alcalde Jaume Marí Roig, 5, 07810 San Juan Bautista, Illes Balears, Spain
If you don't instantly give in to temptation and spend every waking minute reclining by the pool, The Giri Residence, tucked away in the quaint village of San Juan, is a great place from which to explore northern Ibiza's gorgeous beaches. With only five suites, each with a spa-like bathroom and a unique personality, this boutique hotel personifies exclusivity. Even the spa can be reserved exclusively for you and your partner. Customized dinners are prepared upon request using ingredients that are sourced locally. Fortunately, the beaches won't disappear anytime soon.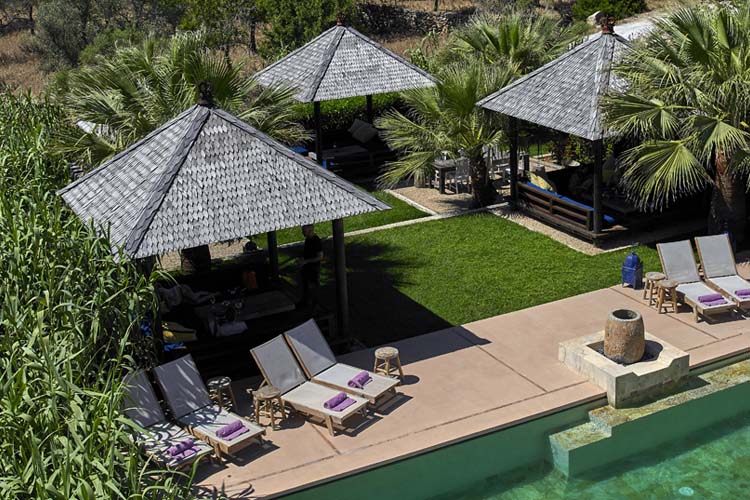 Los Enamorados – Most romantic
Los Enamorados is situated in Portinatx, a scenic cove on the island's northern tip, and exudes the kind of carefree elegance that Ibiza has come to be known for, while still dancing to its own diverse beat. The proprietors' extensive travels around the world are reflected in the design, which combines trinkets gathered there with their own very eccentric flair. The on-site boutique sells the majority of what you see (make sure to set aside time for browsing). But what about the nine rooms' individual sea and sunset views? There is no monetary value to it.
Price: Doubles from €305 (£258), room only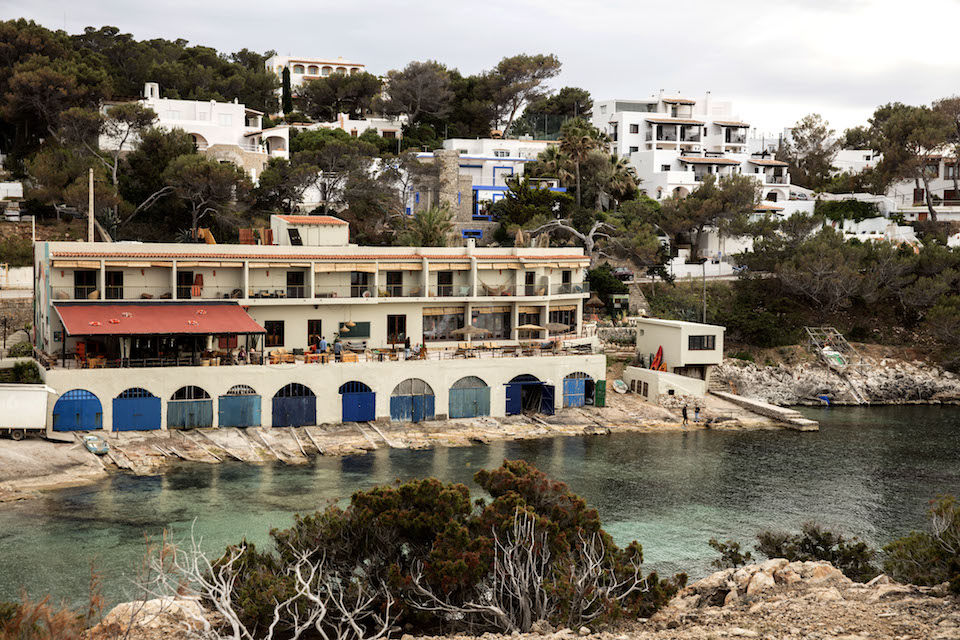 Pure House Ibiza – Best for serenity
A blissed-out paradise where time floats away on the summer breeze, Pure House Ibiza is the kind of Balearic hideaway you dive into before disappearing for days. Although it's close to Ibiza Town, Pure House Ibiza is surrounded by a colorful landscape and swaying palm trees. There are only four rooms at this property, and the pool is shared by a maximum of seven guests. The hotel's outdoor dining area lies at the far end of this and is open every Thursday and Saturday during the summer for a traditional meal under the stars.
Price: Doubles from €280 (£237), room only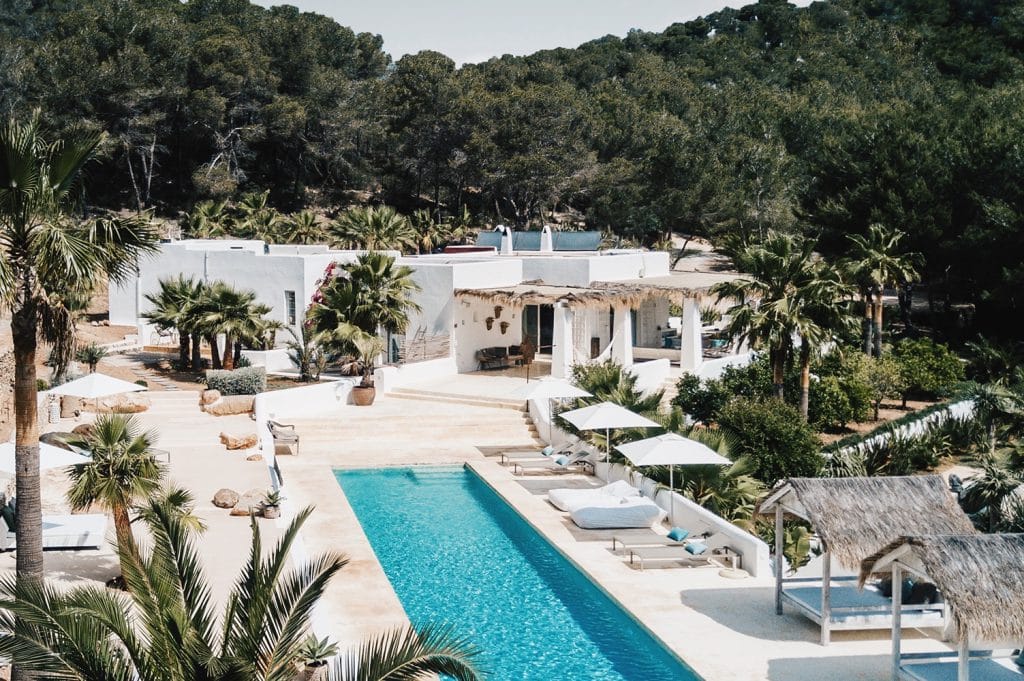 Pikes – Best for late-night hours
It continues to draw the A-list celebrities of today, as well as anyone with moderately epicurean tendencies. This greatly enhances the likelihood of being willingly led astray, in addition to creating a gloriously intoxicating atmosphere. Get a sunbed beside the pool, and get those G&Ts flowing. If not in Ibiza, where else?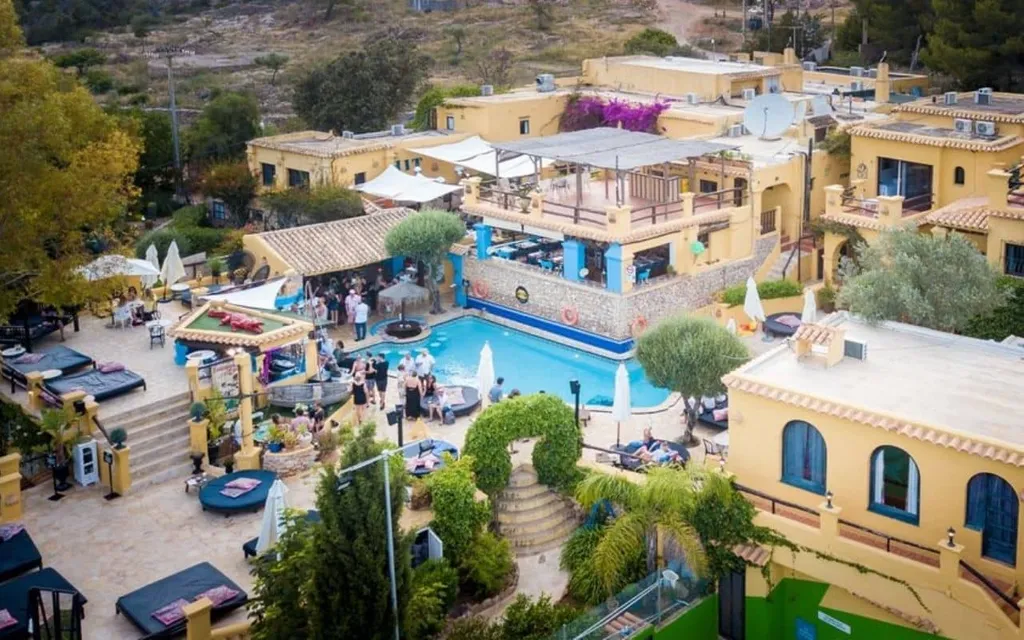 Hotel MiM Ibiza Es Vivé
Es Vivé, an urban retreat with Art Deco influences, is located one block from the beach in chic style on a peaceful street. Despite being a more mature establishment now than it was when it was a party hotel, mischief simmers here still.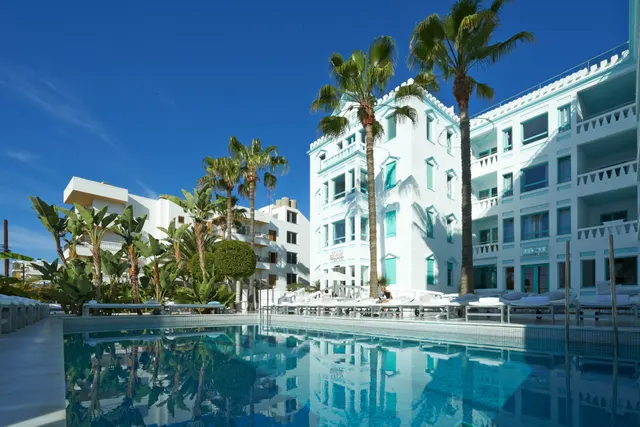 Atzaró
Atzaró, one of the most renowned spa hotels in Ibiza, has entirely revolutionized the luxury agroturismo category and unquestionably set the bar for the entire island with its high level of service, quality, and very understated aesthetic.

Six Senses Ibiza
The popular Bohemian north of the island, where Six Senses Ibiza is nestled into the rocks, provides a haven for upscale tourists. Blink and you might miss it: this unassuming five-star jewel places wellbeing and sustainability at its very core, while being thoughtfully constructed to blend into its surroundings.
Price from : £330

Seven Pines Resort Ibiza – Best for families
Seven Pines Resort Ibiza is a sizable clifftop complex on Ibiza's west coast that looks out over the limestone monolith of Es Vedra, which is a magnificent sight at dusk. This hotel retains an intimate atmosphere despite its size, which is offered to couples, families, and lone travelers. Each of the rooms has a living room and a kitchenette, making them more like little apartments. There is also a separate pool for the kids to play in. Adults should head straight for the infinity pool, one of the most beautiful on the island.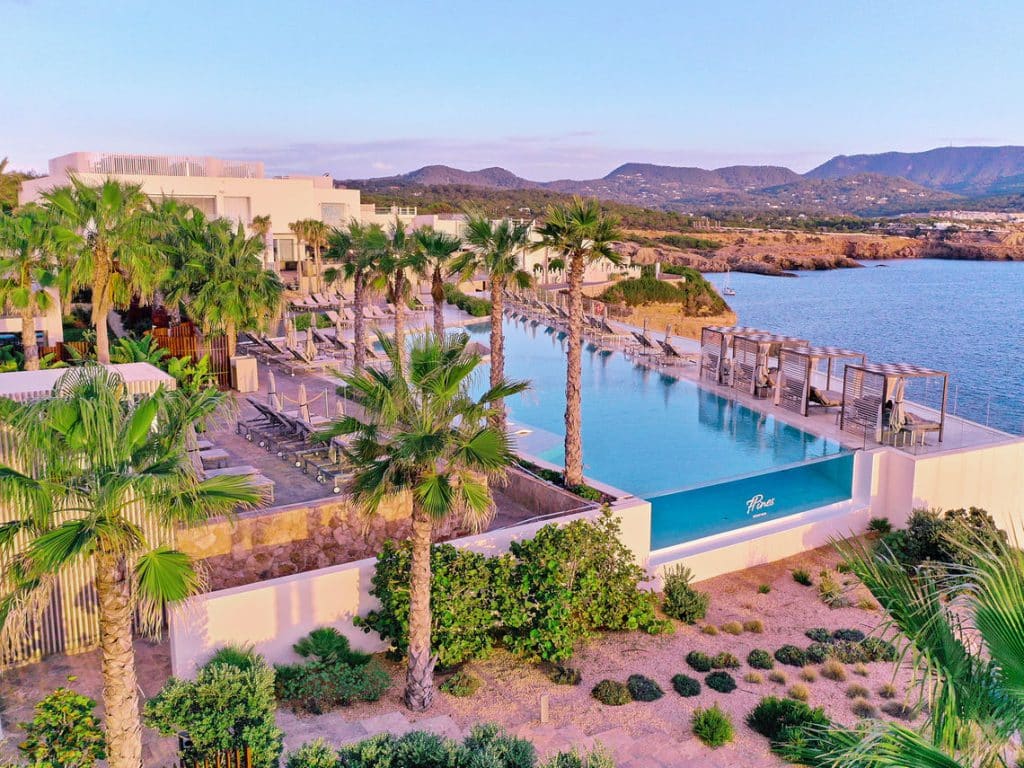 Agroturismo Atzaro – Best place to relax
The well-kept jet-set unwinds at the genuine Ibiza show-stopper, Agroturismo Atzaro, where the amazing five-star spa and opulent yet understated accommodations make it simple to do so. The hotel launched an eight-acre organic garden last summer to celebrate its 15th anniversary. The garden has more than 50 different types of vegetables and herbs, as well as lovely walks and pergolas covered in squash and courgettes for further sensory stimulation. This not-so-secret garden is a visceral experience created to inspire complete relaxation that does wonders for both the body and the psyche.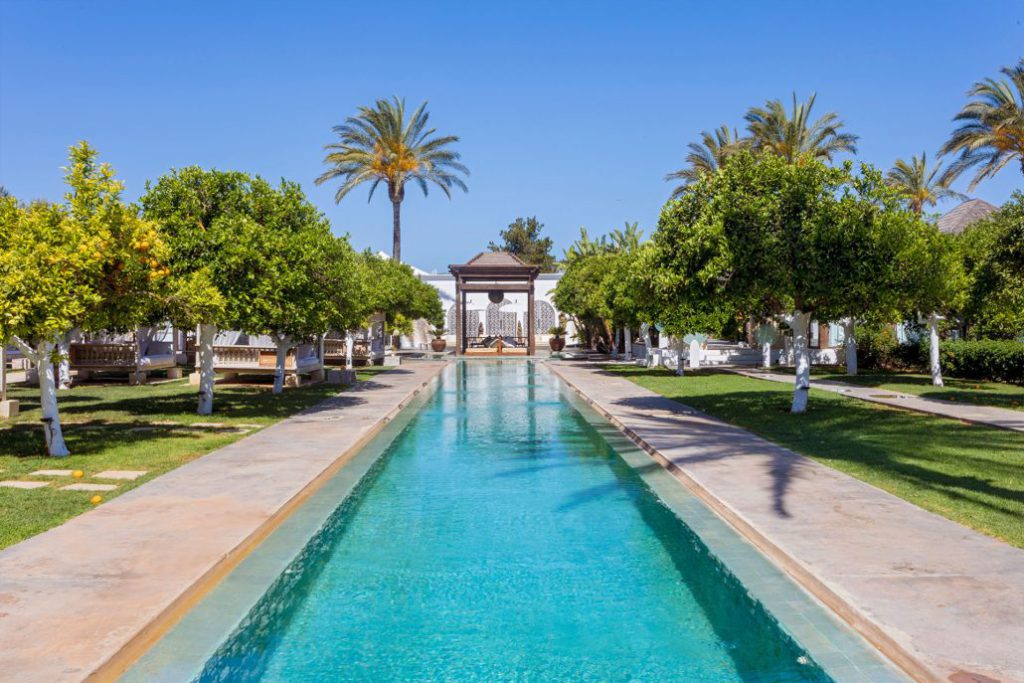 Bless Hotel Ibiza
The extremely sleek and extremely stylish Bless Hotel Ibiza is a prime example of how the north of the island, close to Santa Eulalia, is where it's at. The Palladium Group, a new luxury brand from Spain, is the place to stay if you want a trip that will look great on Instagram.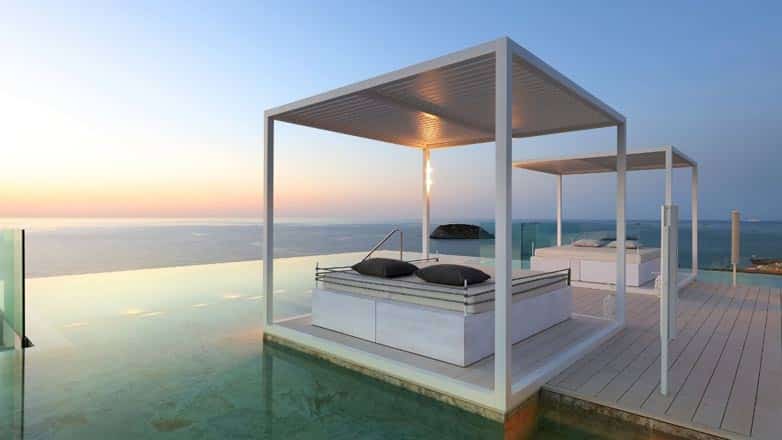 To know more about Spain, we have written an article about Top 15 Things to do in Ibiza and Top 15 Best Places to Visit in Spain