South Carolina has everything: stunning beaches along the eastern coast, a smooth stretch of white sand, gorgeous golfing spots, and historic towns. But, it can be difficult to navigate through these destinations if you don't have a proper plan. To help you decide, we have compiled a list of the eight best places to visit in South Carolina. So, without further ado, let's begin.
8. Hilton Head Island
Hilton Head Island is located just north of Savannah, Georgia. This 12-mile-long barrier island has gained a reputation as a playground for people who enjoy sunny weather, beautiful beaches, and an abundance of golf courses. While the rich and famous control much of the local real estate, notably in the posh area of Harbour Town, there are still nearly nine miles of public-access beach. There are also several bike trails, golf courses, and the Palmetto Dunes Tennis Center, which is regarded as one of the finest tennis training places in the world. Remember to include a dolphin viewing excursion in your plan, since dolphins can be seen from the coast all year.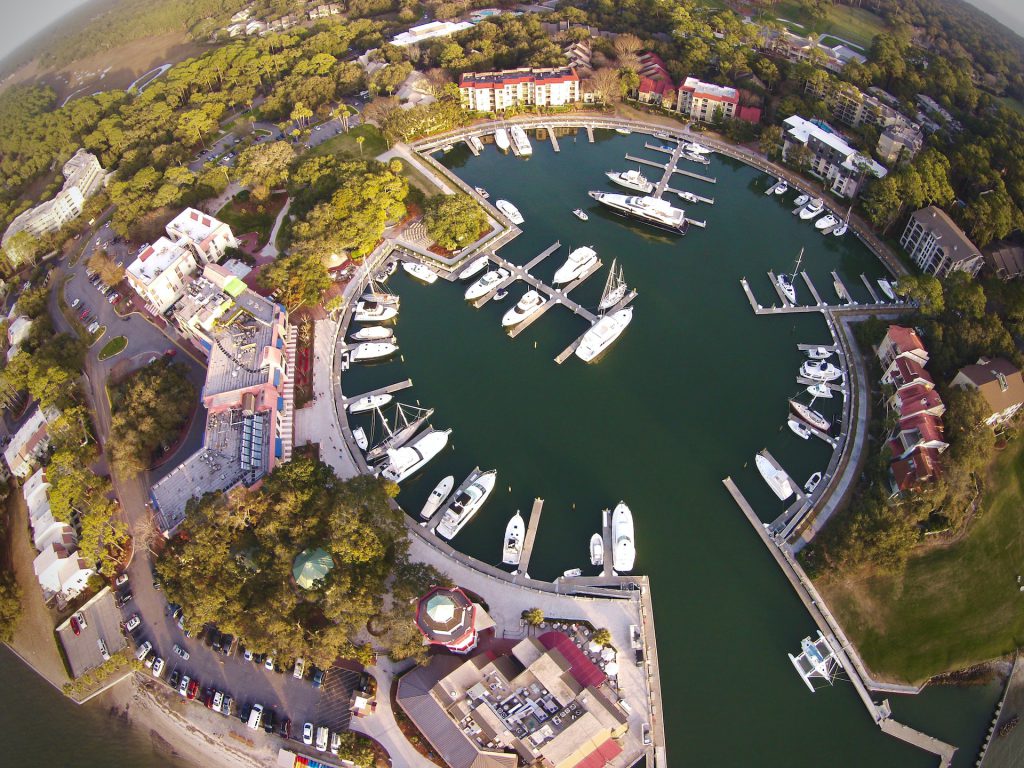 7. Congaree National Park, Hopkins
Congaree National Park, a 30-minute drive south of Columbia, spans more than 26,000 acres and is a favorite location for folks who like the great outdoors in South Carolina. This gorgeous location is also one of the country's finest wilderness regions, with over half of the park designated as an untouched ecosystem that is home to many species. It is home to the biggest concentration of tall bottom land old-growth forests in the United States. It's also noteworthy for being a UNESCO biosphere reserve. Thus, it's no wonder the park is home to many ecologically significant flora and fauna. Wildlife enthusiasts may expect to encounter bobcats, deer, armadillos, and a variety of amphibians. There are also lots of other things to be experienced here. Extensive hiking paths, kayaking and canoeing, and guided interpretive experiences are available for outdoor activities.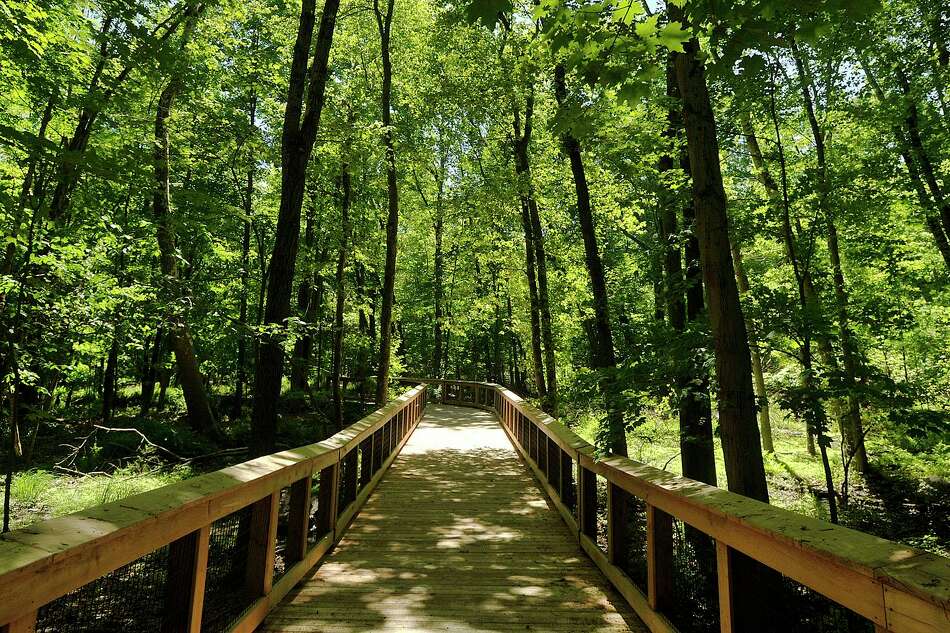 6. Patriots Point Naval & Maritime Museum
Patriots Point Naval & Maritime Museum is one of the most intriguing places to visit in South Carolina, especially if you are interested in history, the army and its assets, and various water vessels. It is located in Charleston Harbor, South Carolina, and is home to three separate museum ships that you may see, two of which are the USS Clamagore and the USS Laffey. The most well-known ship in the Patriots Point Naval & Maritime Museum is the USS Yorktown, an Essex-class aircraft carrier constructed in 1943. It was the US Navy's tenth aircraft carrier and received 11 battle stars during WWII before adding five more during the Vietnam War. It was retired to the museum in 1975, where it presently resides. The USS Yorktown today has 25 exhibited aircraft as well as a Medal of Honor museum, among other things. Meanwhile, the USS Clamagore is a submarine that will soon become an artificial reef. The USS Laffey carries on the subject of decommissioned Navy ships and maritime history, established by the Patriots Point Naval & Maritime Museum. All three ships can be visited and walked around in fascinating self-guided or docent-led excursions. Onshore exhibitions are also available at the Patriots Point Naval & Maritime Museum. Among the highlights are a Civil War cannon, two helicopters, and interactive exhibits of the Vietnam War and World War II memorabilia. You may also dine at the snack shack or café and browse for souvenirs before leaving!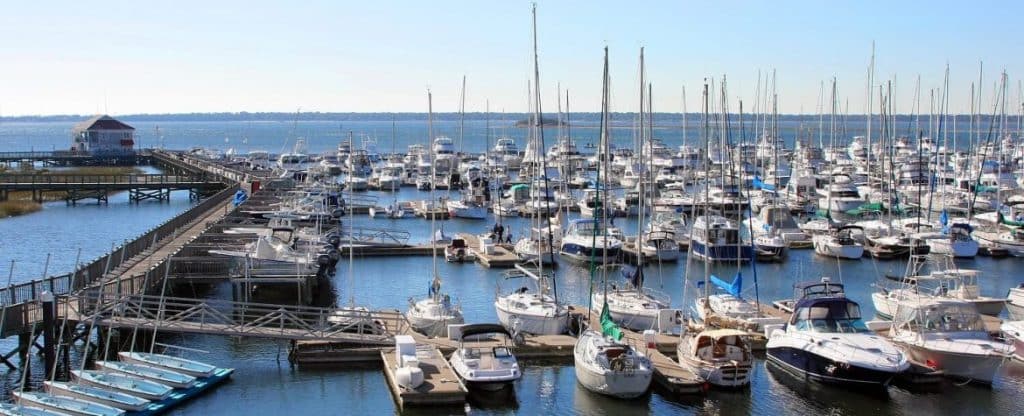 5. Myrtle Beach
As soon as you step onto Myrtle Beach's smooth sands, you'll understand why it's known as the "center of South Carolina's Grand Strand." There's definitely something for every family member inside its coastal borders, ranging from boardwalk strolls, craft brewery trips with bocce ball activity at Crooked Hammock Brewery, and countless days on the beach. Surfside Beach is the ideal spot for a family trip, so much so that it's literally known as Family Beach. With nearly 2 miles of sea frontage, it features mini golf, the Wild Water & Wheels Water Park, and the Surfside Bowling Entertainment Center, which is great for rainy days.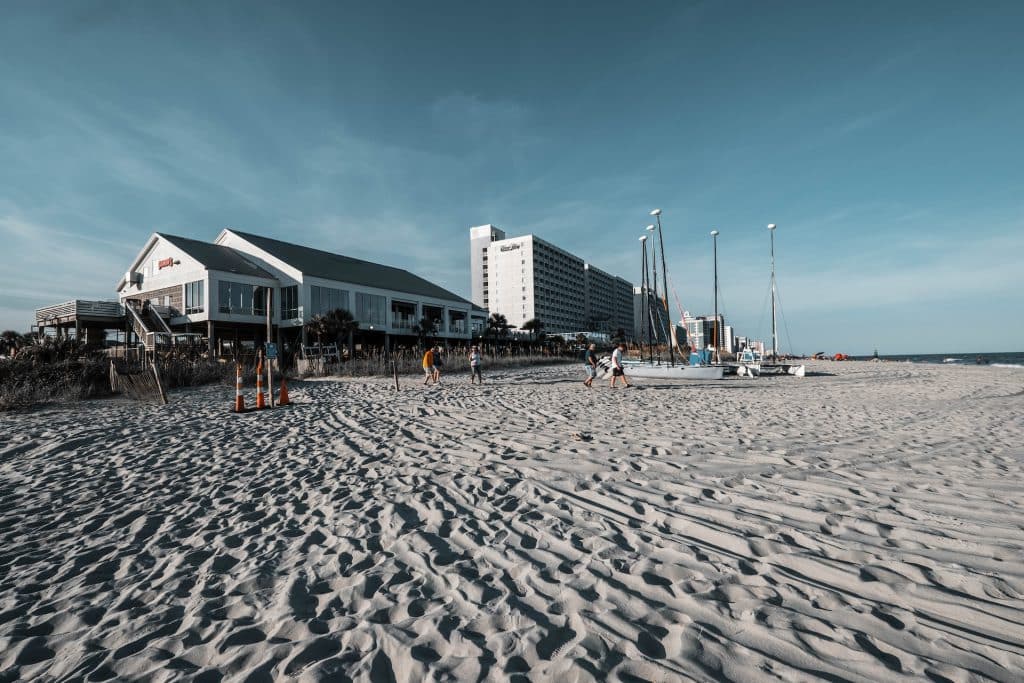 4. Pelican Pointe Golf and Country Club
Pelican Pointe Golf & Country Club is the ideal location for an entertaining round of golf. The course is near Myrtle Beach and has breathtaking ocean views. Visitors may also dine in the clubhouse, which offers an outdoor terrace with views of the golf course. Pelican Pointe is a great spot to visit if you're searching for a day of peace and fun. You can also swim, pickleball, or play tennis. The country club is a well-known and picturesque venue for weddings and anniversaries. With its wetlands, golf courses, and live oaks, Pelican Point is, believe it or not, the community's center of entertainment and enjoyment.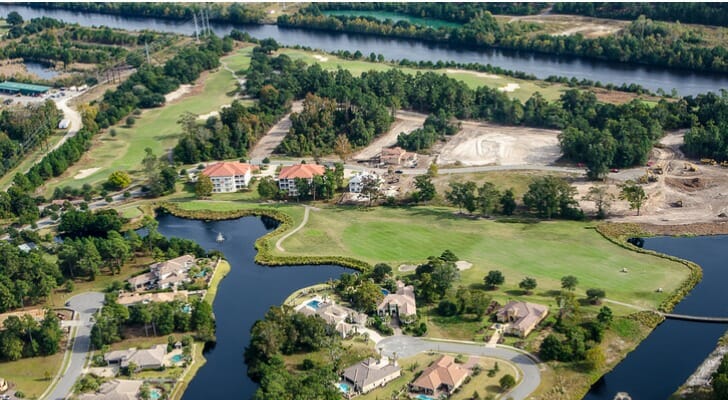 3. Aiken
Aiken, located on the state's border with Georgia, is regarded as one of the state's hidden gems. It became a famous winter destination for rich northerners in the nineteenth century, and as a result, the equestrian business became an important element of the town's culture, and it still is today. There are several races, polo tournaments, and barns in the area, and Aiken is well-known for being the home of many thoroughbred champions, with fox hunts, and polo matches a part of life. Even if you aren't interested in horse riding, you may enjoy wandering around the lovely city and the rolling hills that surround it. While strolling the quiet streets and admiring the lovely oak canopy, visit unique stores, dine at wonderful restaurants, and listen to live music. The town is particularly well-known for its yearly "Battle of Aiken," during which Civil War reenactors eat, sleep, live, and battle in a beautifully reconstructed replica of the world in 1865 for three days in February. Aside from war reenactments, it also has accurate 19th-century military encampments, living history displays, medical facility replicas, an engineer and signal service, and civilian depictions.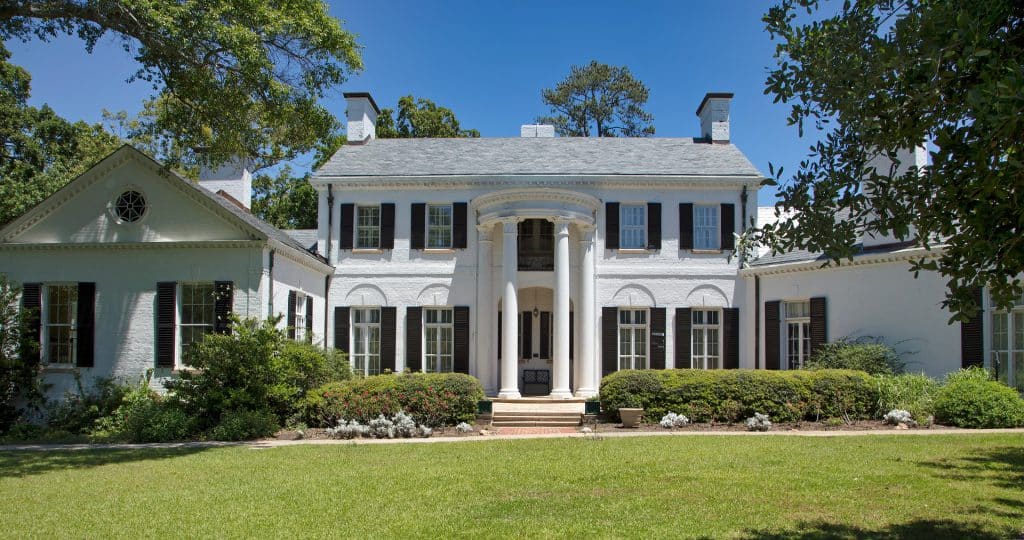 2. Table Rock State Park
If you enjoy leaf peeping and fall foliage, you must go to Table Rock State Park in the fall. This, 3083-acre park on the outskirts of the Blue Ridge Mountains boasts the most spectacular fall foliage for witnessing seasonal color changes.
Foothills Trail Park and Pinnacle Mountain Trail are two routes to go on to appreciate nature and watch the leaves. Pinnacle Mountain, South Carolina's highest mountain, is also located in Table Rock State Park. If you are visiting Pickens County or will be passing through, you should stop by Table Rock State Park. This is one of the top sites to visit in South Carolina, and it's a stunning option for touring the state.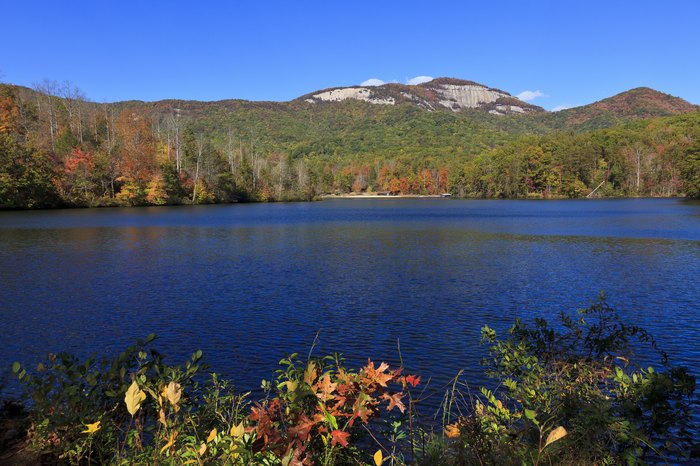 1. Charleston
Charleston is a vacation treasure chest, with an excellent culinary scene that includes old-school classics as well as imaginative newcomers, a fantastic setting surrounded by water and near lovely beaches, and lots to see and do.
Begin your day with a warm, tasty biscuit. Choose between globally recognized Callie's Hot Little Biscuit and Vicious Biscuit, located over Mount Pleasant's river. Don't forget to order The Vicious, a cheddar and jalapeño biscuit packed with fried chicken, trademark maple sausage gravy, house cowboy candy, and a drizzle of maple syrup at the latter.
A trip to Charleston is incomplete without a stroll along King Street. Lower King has antique stores brimming with vintage products; Middle King has a mix of locally owned businesses and high-end boutiques, and Upper King has some of the city's greatest nightlife and restaurants. When visiting Charleston, getting out on the water—river, port, creek, or ocean—is a must. A sunset ride across the port on a catamaran or tall ship is one way to take advantage of the waterfront setting. Thanks to the South Carolina Lowcountry's pleasant weather and superb courses, you can golf in and around Charleston all year. The magnificent Ocean Course at Kiawah Island Golf Resort is one of the area's most recognized courses.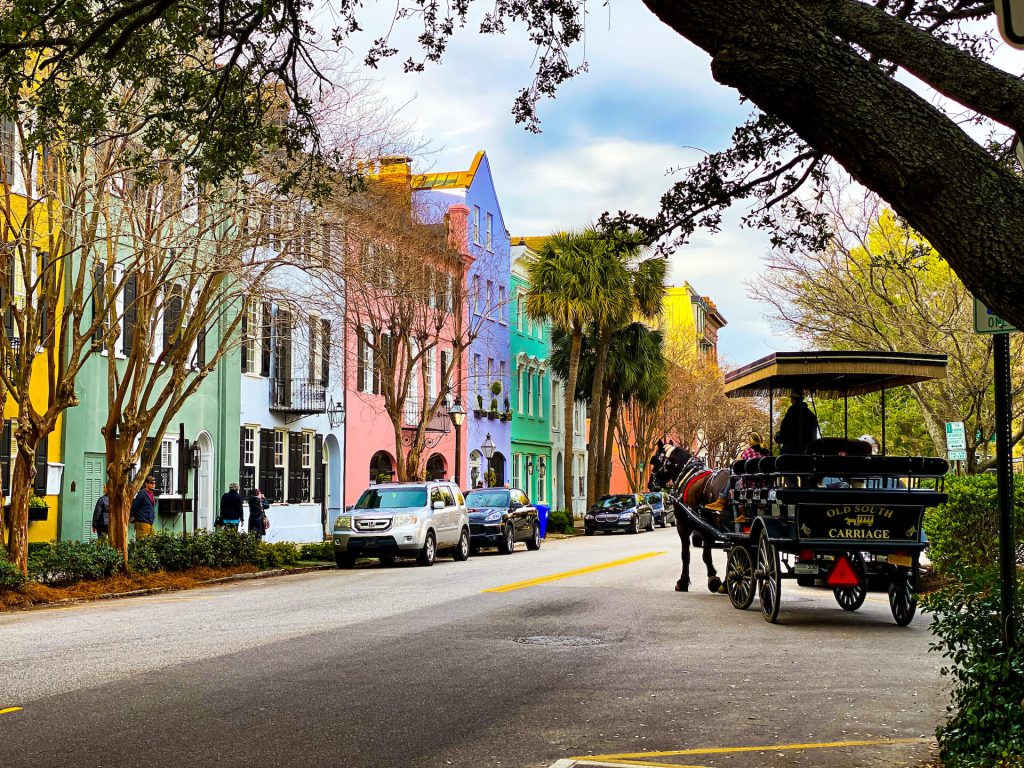 8 Best Places to visit in South Carolina on a MAP
How excited are you to visit South Carolina and take snaps of these awesome places on your camera? Let us know in the COMMENTS section below, which of these places sparked your interest.